Valentine's Day is a day for showing that special someone how much they mean to you. And making them a special meal from the heart is a great way to show you care. Here are 5 Sample Valentine's Day Menu Ideas to give you some inspiration.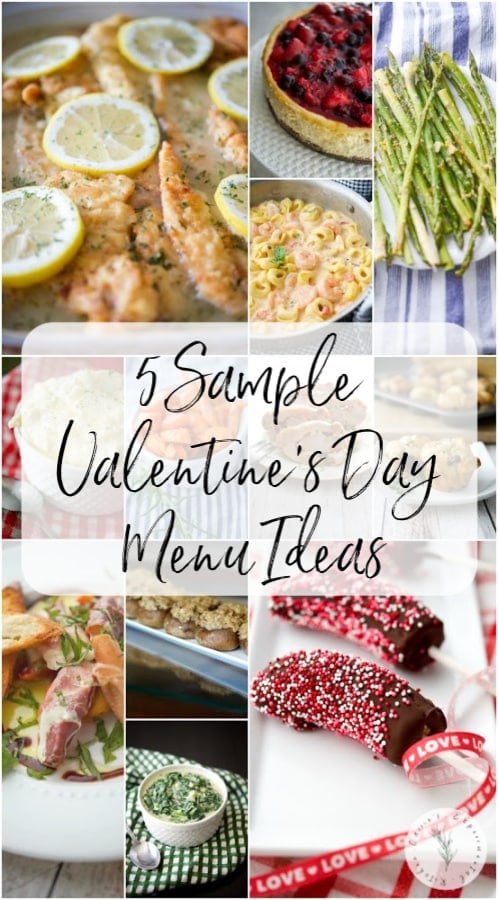 I've been asked over the years if I could put together a weekly meal plan to share here on the blog and even came up with twelve sample menus. However, since I don't regularly plan my meals in advance, it was a little difficult for me to keep it up on a regular basis.
I found it difficult to stick to a plan every day because let's face it, we're all busy. Schedules change or things get moved to different times or days making it impossible to completely plan out an entire week.
And contrary to what you might think, I don't cook a new recipe every day. Most weeks' I'll cook 3-6 new recipes in one day because not only do I have to cook them, I have to photograph them as well so I can share them here with you.
Yes, we do eat grilled cheese and soup for dinner. Yes, we order pizza out or make it homemade. We've even stopped through the drive through, but usually only on our way to Florida. GASP! See, I'm JUST LIKE YOU! 🙂
Since Valentine's Day is coming up, I thought I'd put together a few sample menu ideas to help give you a little inspiration. That is in case you're planning on staying in for the evening and cooking a nice, home cooked meal for ones you love in your life.
These are just examples of course. Feel free to mix and match between menus or if there is something in particular you're in the mood for (say spinach), go to the Recipe Index and search by the category you're looking for. Menu items with (gf) noted next to them are gluten free. ~Enjoy!
5 Sample Valentine's Day Menu Ideas

Menu #1
Braised Short Ribs (gf)
Creamed Spinach (The Capital Grille Copycat)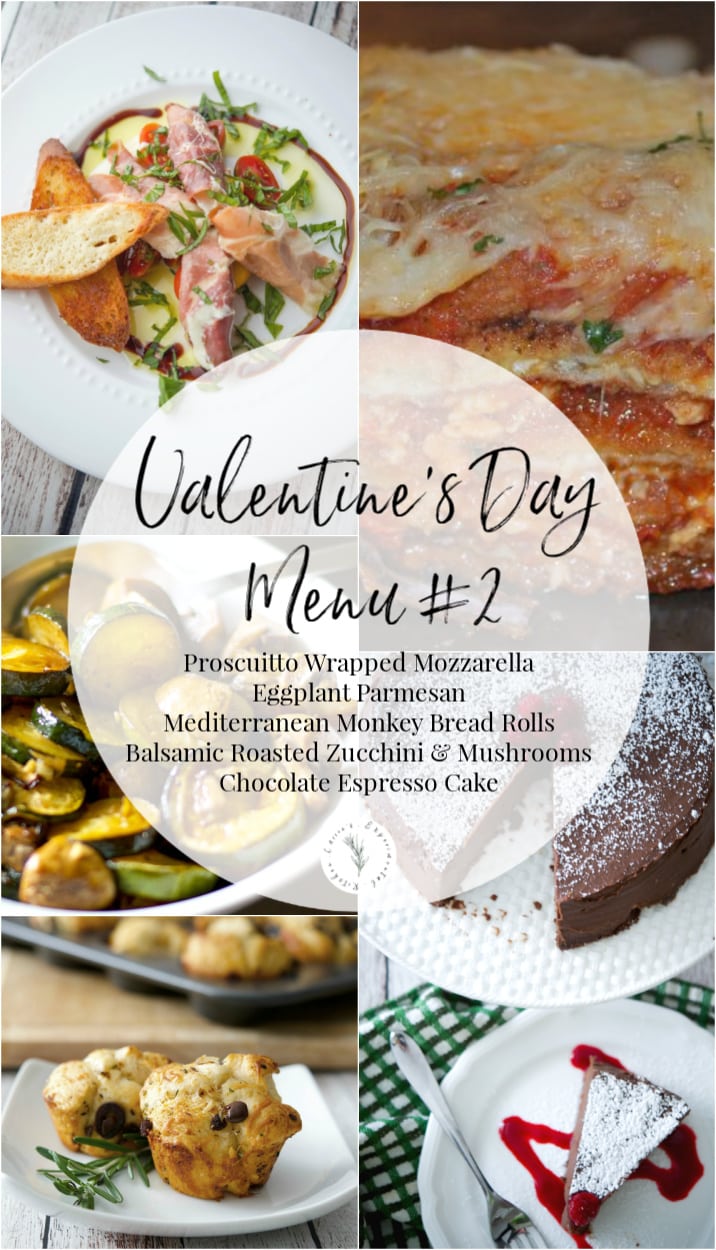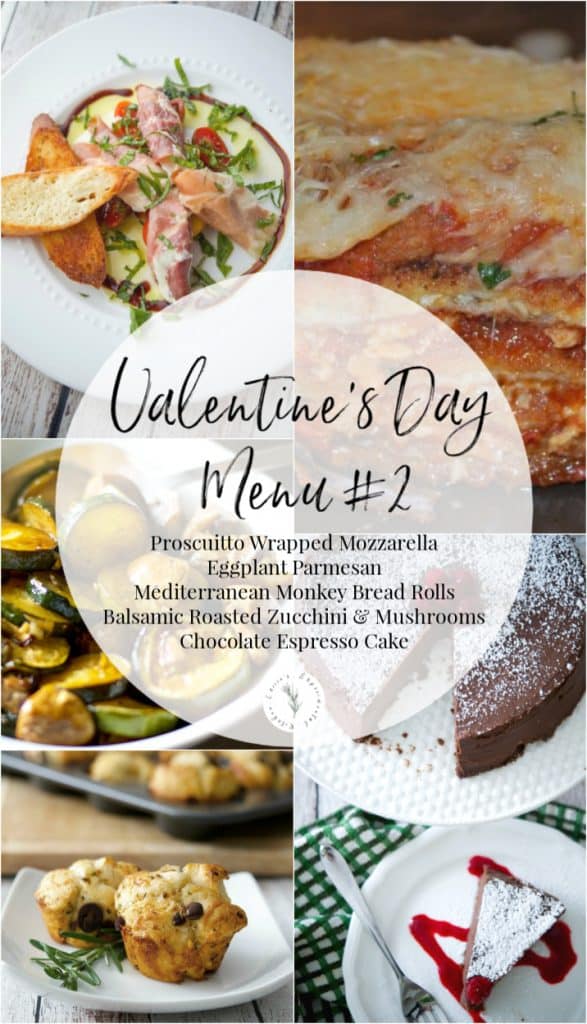 Menu #2
VISIT THE

RECIPE INDEX

TO SEARCH FOR MORE RECIPES BY CATEGORY.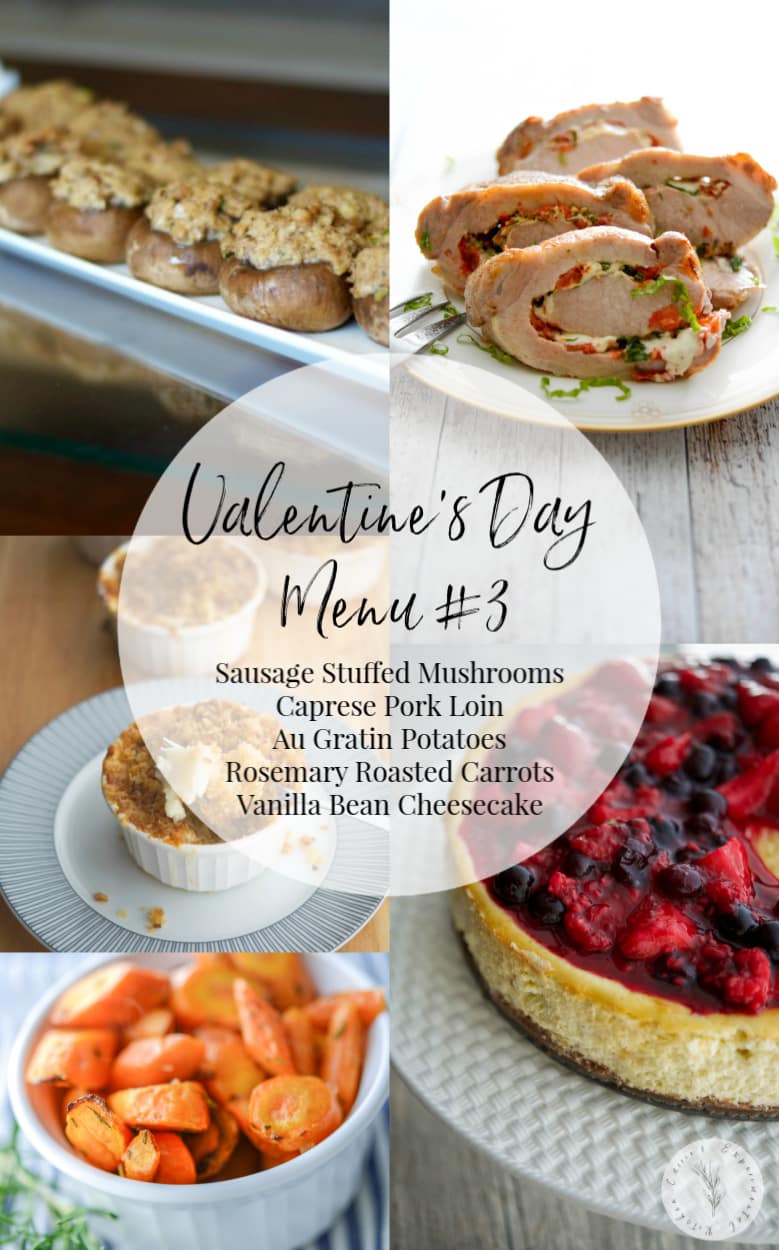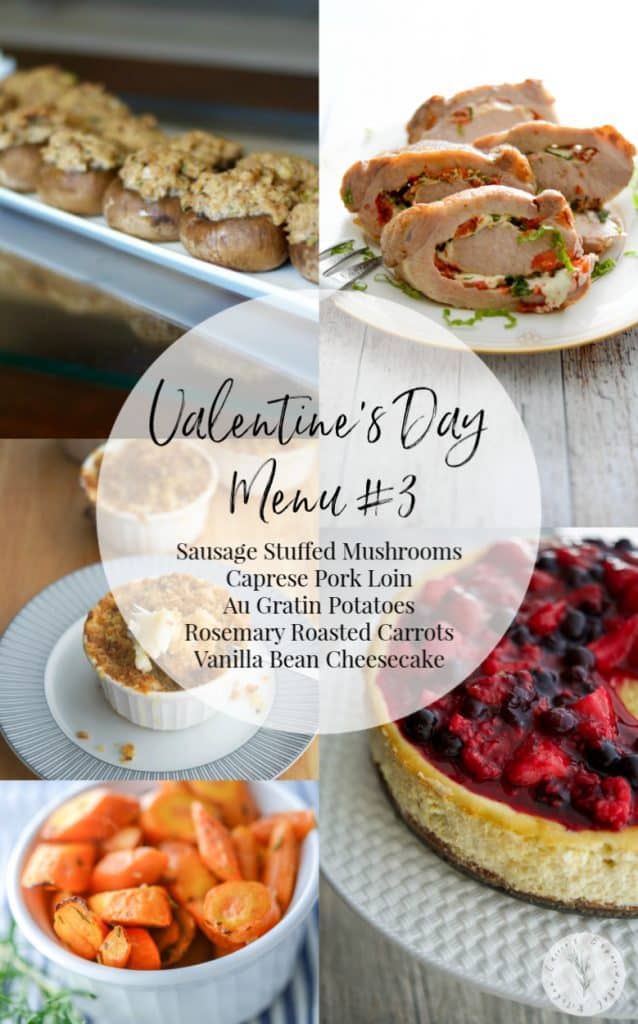 Menu #3
Caprese Stuffed Pork Loin (gf)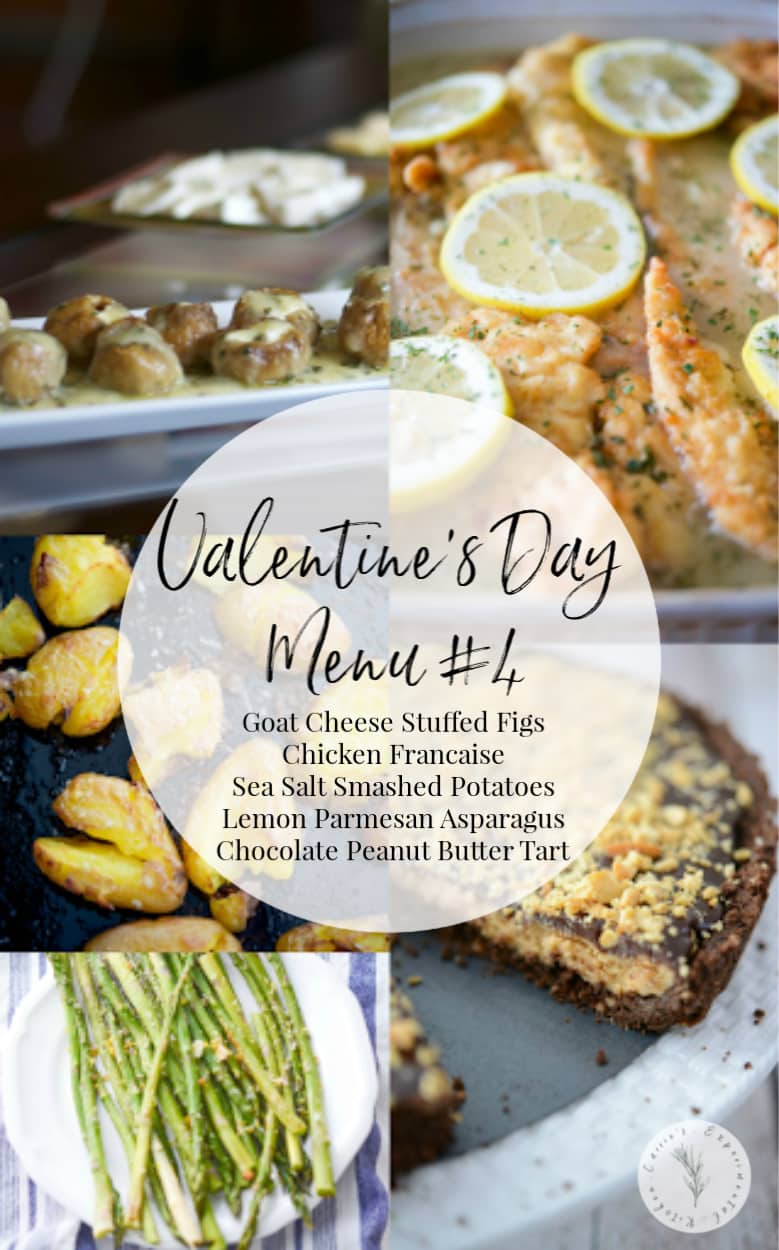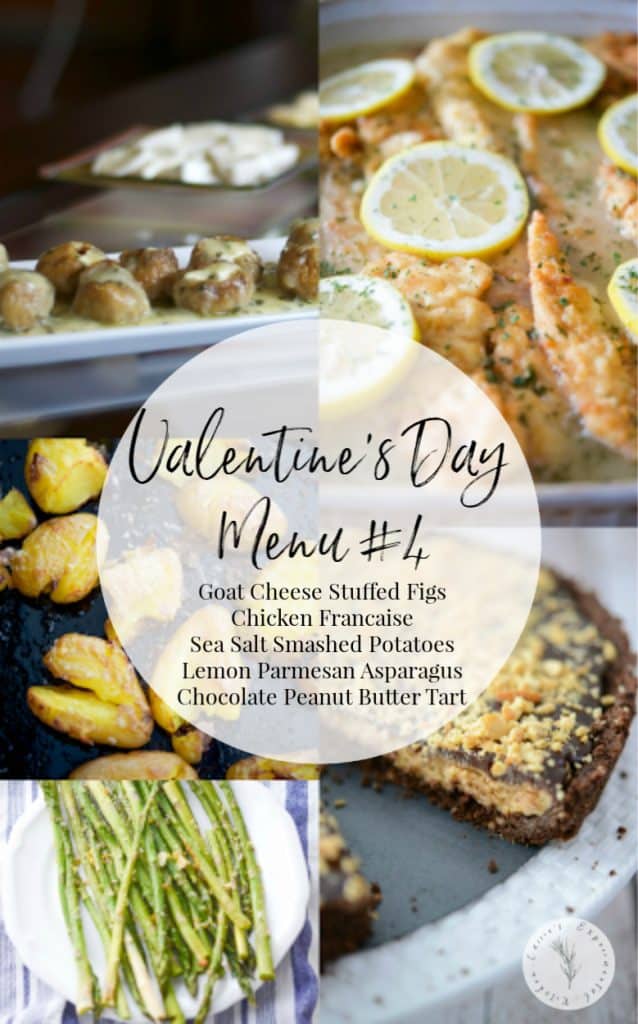 Menu #4
Sea Salt Smashed Potatoes (gf)
Lemon Parmesan Oven Roasted Asparagus (gf)
No Bake Peanut Butter Tart with Dark Chocolate Ganache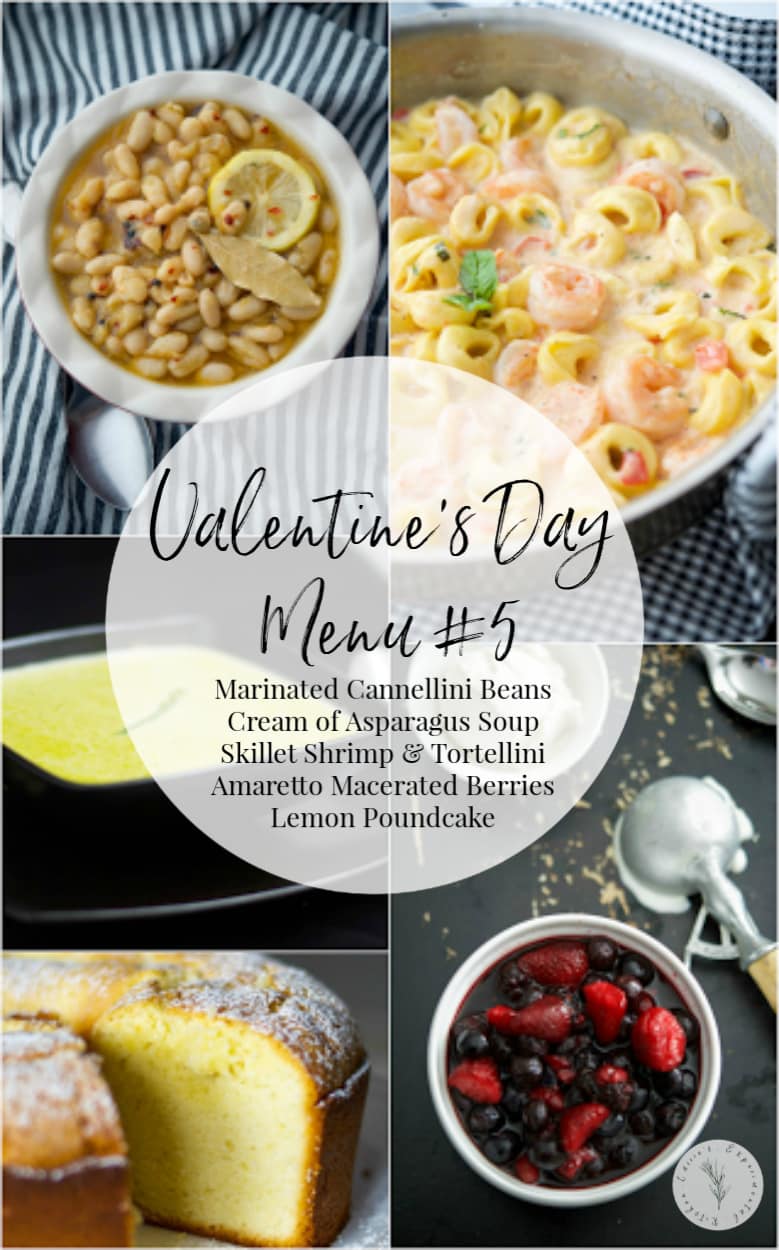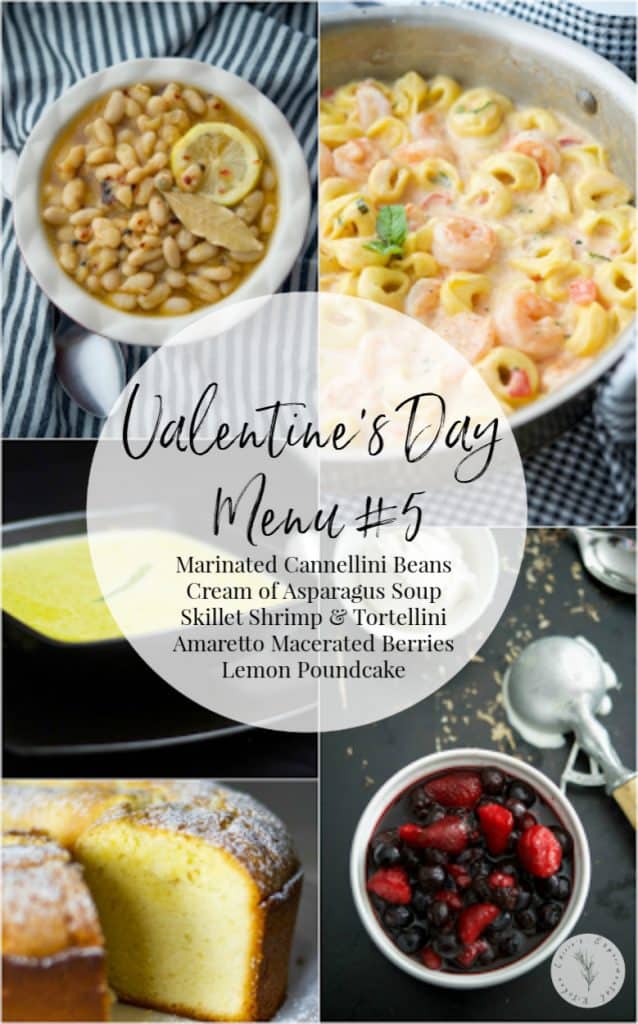 Menu #5
Marinated Cannellini Beans (gf)
Cheesy Skillet Shrimp & Tortellini
Tossed Garden Salad
Amaretto Macerated Berries over Vanilla Ice Cream (gf)
or over Lemon Cream Cheese Poundcake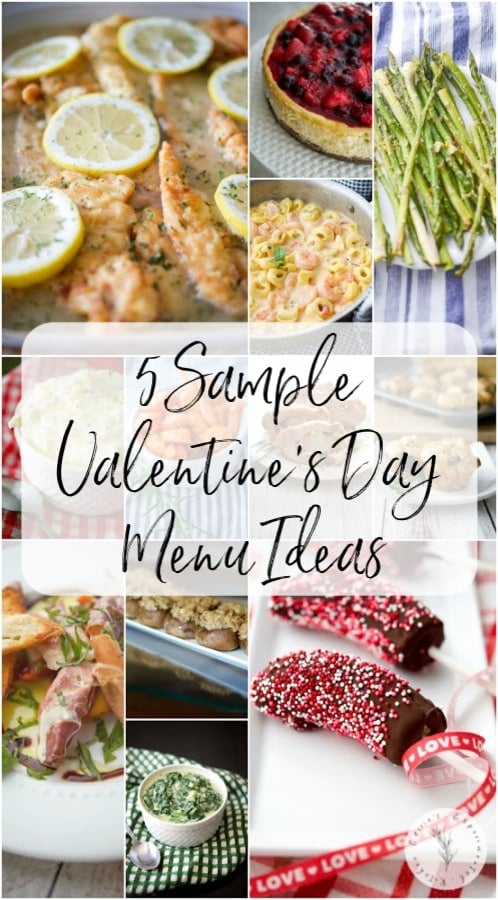 For more Valentine's Day recipe ideas, visit the Valentine's Day category under our Recipe Index or my Valentine's Day Pinterest board!
CONNECT WITH ME ON SOCIAL MEDIA
*Originally shared February 2014/Updated January 2020.