These roasted potatoes mixed with fresh rosemary, garlic, balsamic vinegar and extra virgin olive oil make the perfect side dish to any meal.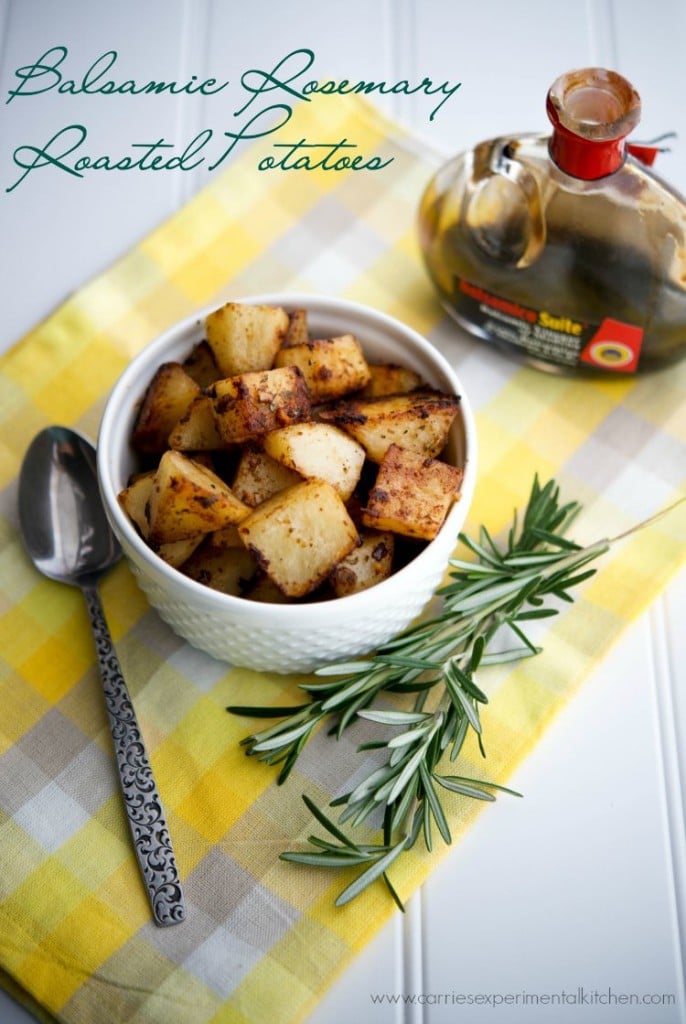 I first posted this recipe for Balsamic Rosemary Roasted Potatoes back in 2011, but had it buried in with another post. I was so glad I found it when I was sifting through some old posts and realized that though I make these potatoes quite often.
They definitely deserved to be shared again with all of you; and this time with a better photo.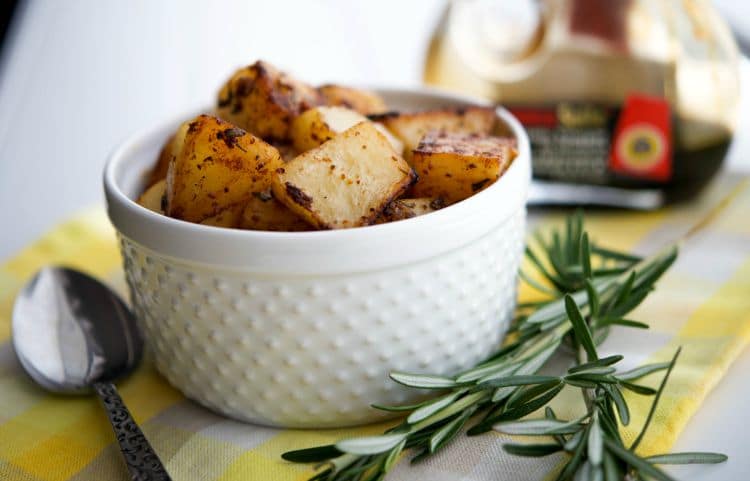 How do you make roasted potatoes?
For this recipe, I like to use russet potatoes; which are medium to large in size with a light to medium brown skin and white flesh. The flavor is mild and earthy and are perfect for roasting.
I also used traditional balsamic vinegar since I only needed 1 tablespoon, but you can switch up the flavor a bit by using flavored balsamic vinegars as well.
First, peel the skins; then rinse the potatoes under cold water to remove any excess dirt. Cut the potatoes into 1 to 2 inch pieces and place in a bowl.
Add fresh chopped rosemary, garlic, balsamic vinegar, extra virgin olive oil and Pecorino Romano cheese; mix well. Place the potatoes on an old baking sheet or one lined with foil and roast for 1 hour until golden brown; turning halfway.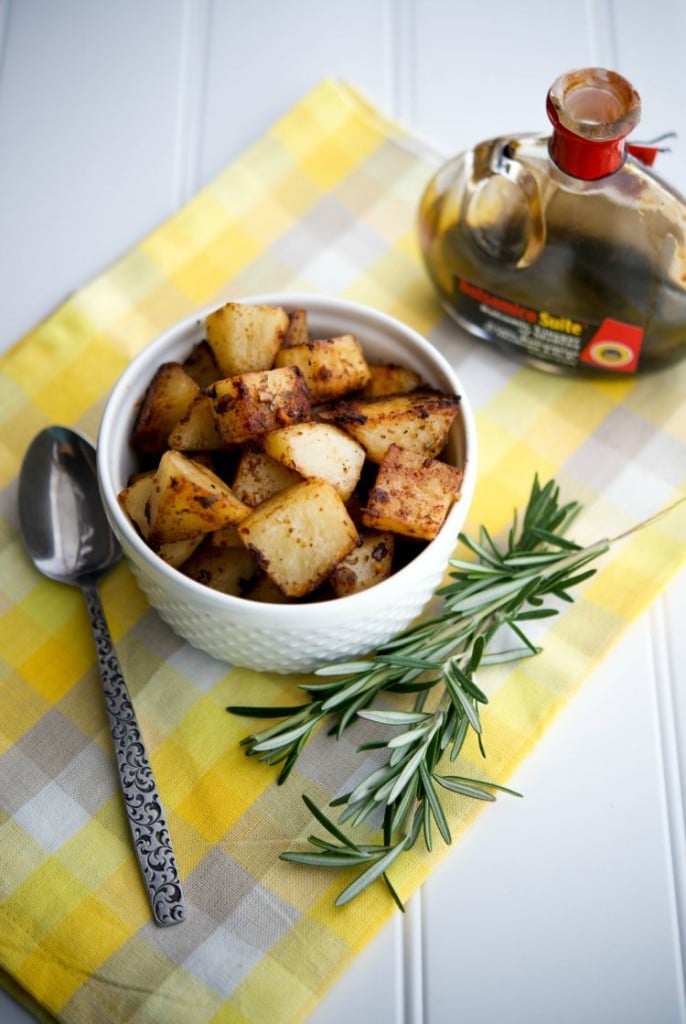 The balsamic vinegar gives these potatoes a slight tang and go perfectly with just about any meal. I make these Balsamic Rosemary Roasted Potatoes quite often; especially in the cooler months.
They go perfectly with Sunday Supper roasts like roasted chicken, roast beef or pork loin. They're delicious and so easy to make too. ~Enjoy!
Sign up for my weekly newsletter
and receive
a FREE eBook!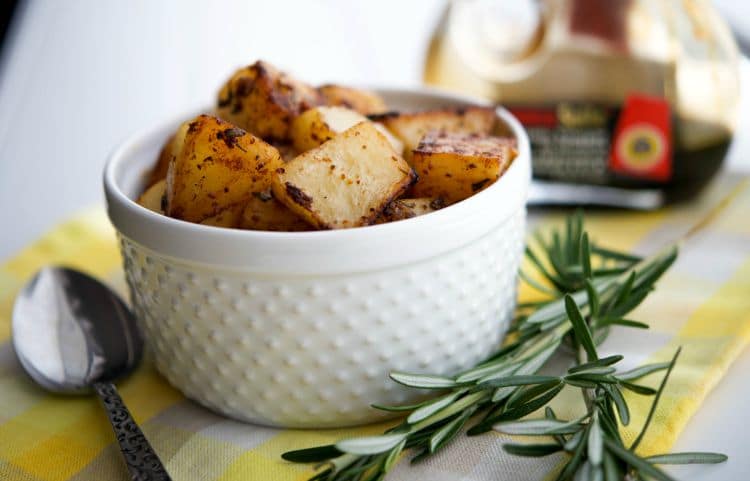 Instructions
Preheat oven to 350 degrees F.

Peel the potatoes, rinse with cold water and dice in 1-2 inch pieces and place into a bowl. Add the remaining ingredients and mix well.

Place potatoes on an old baking sheet or lined with f oil and bake for one hour, turning once halfway through the cooking process.
Did you make this recipe?
Share a comment on the blog or mention @CarriesExpKtchn on Instagram!

Related Recipes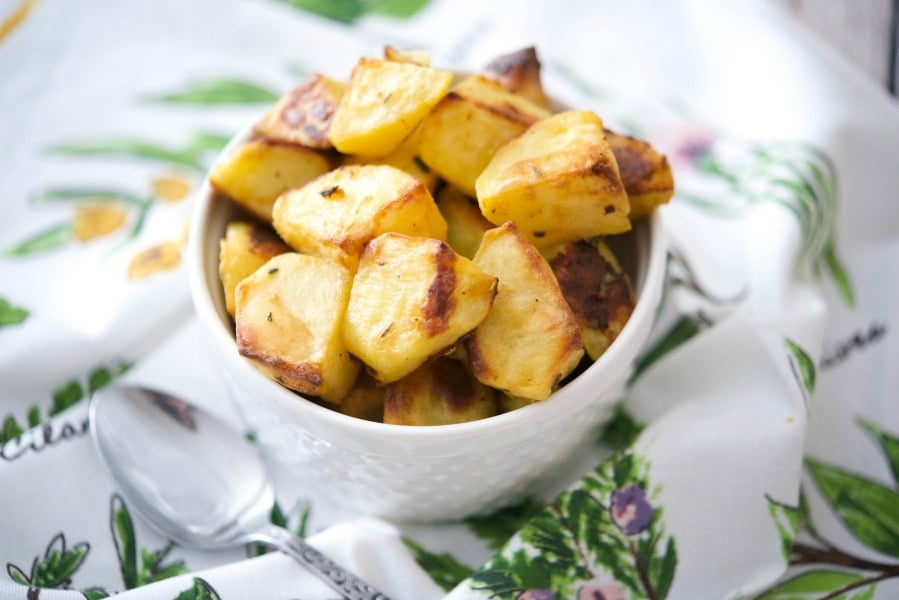 Dijon Rosemary Roasted Potatoes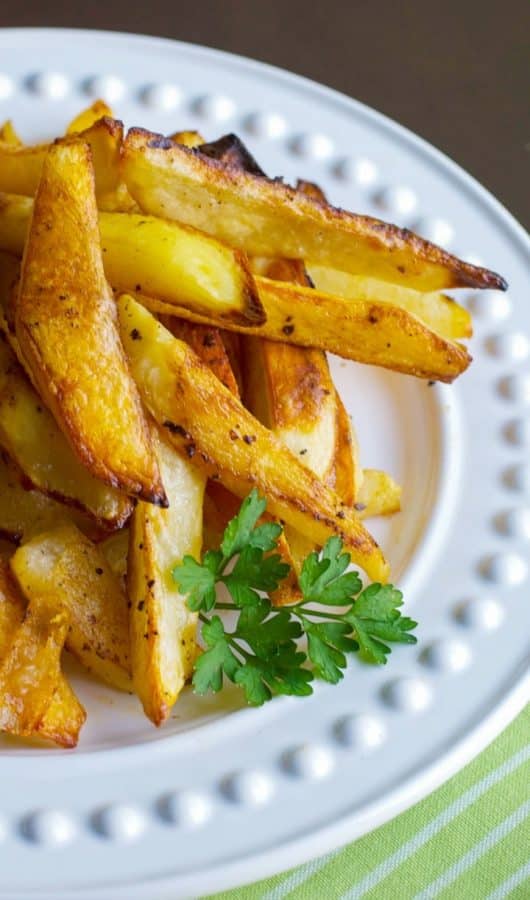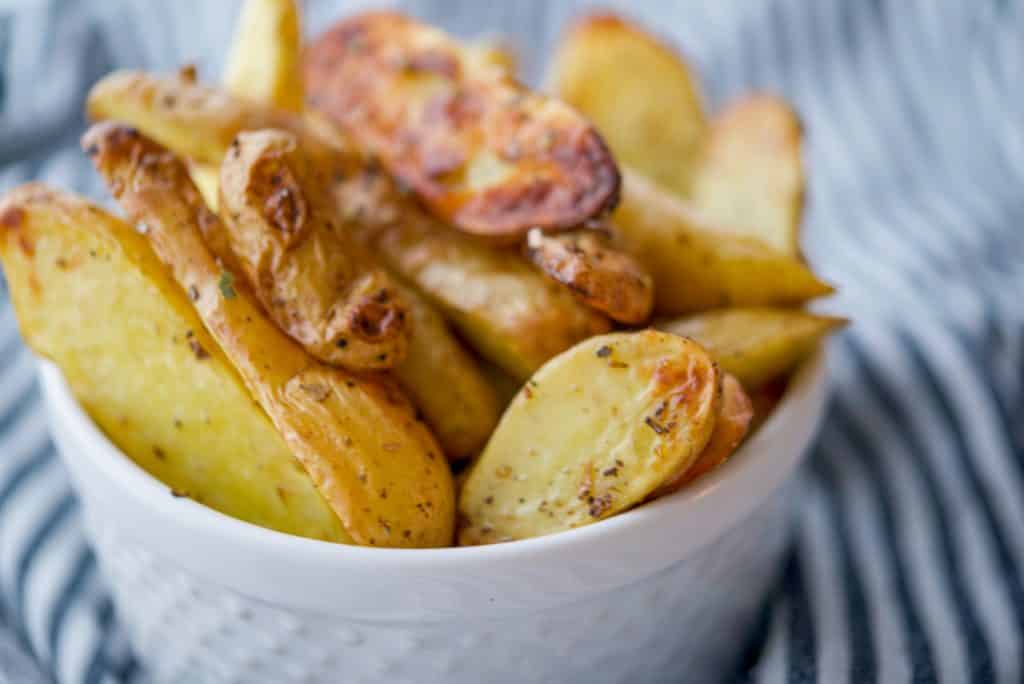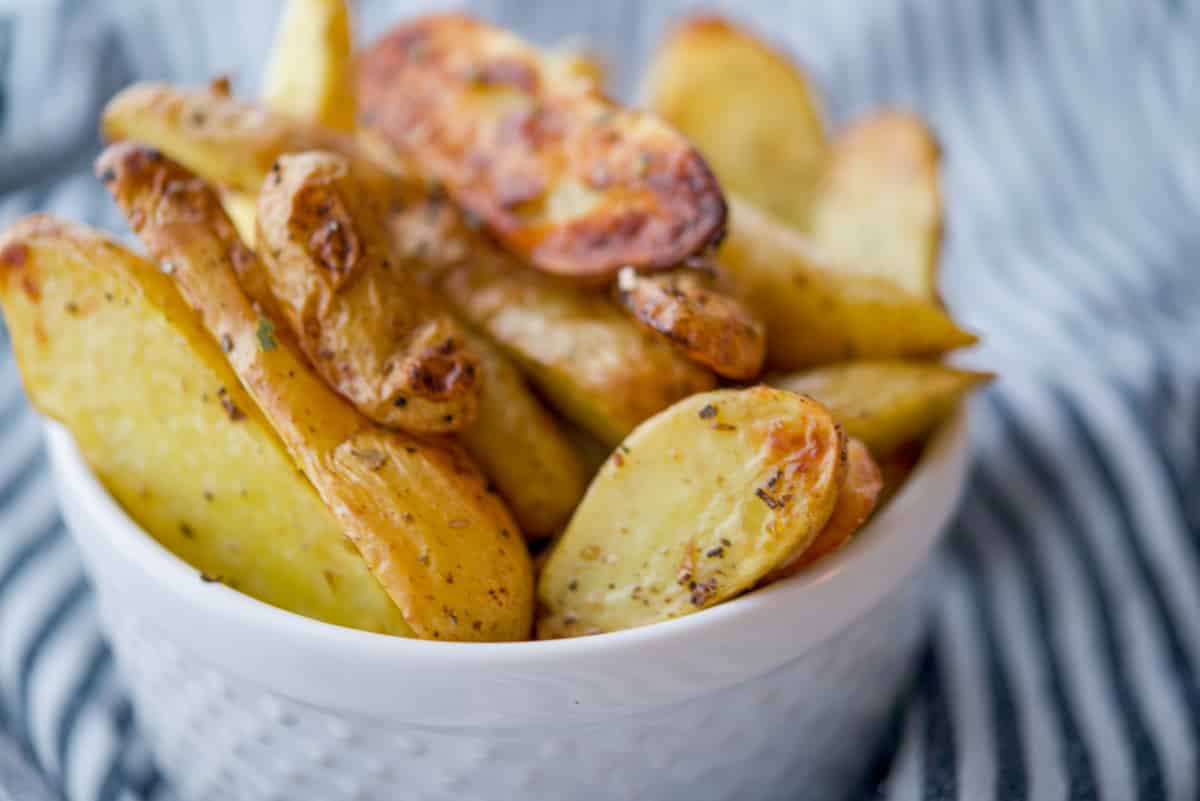 Greek Roasted Fingerling Potatoes
Connect with me on Social Media