Elizabeth Minchilli takes us on a gastronomy tour of Rome in her latest book, Eating Rome: Living the Good Live in the Eternal City. Read my book review and enter to win a copy of the book for yourself.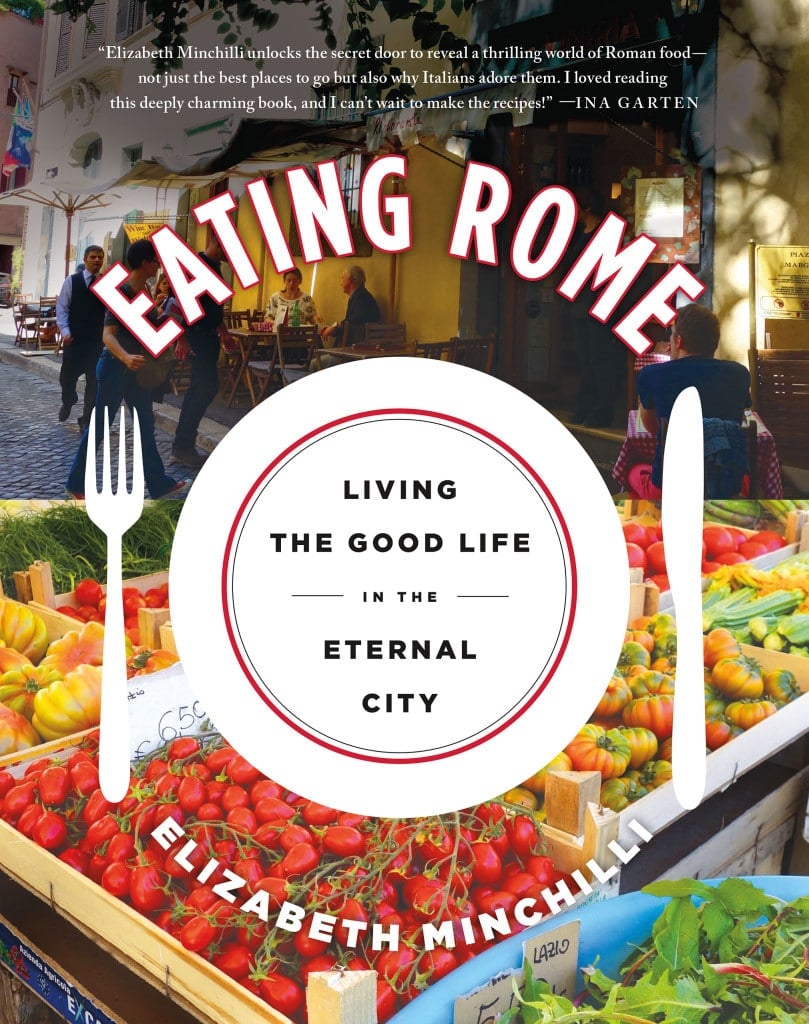 When Elizabeth Minchilli, author of the blog Elizabeth Minchilli in Rome coined the title of her 7th book "Eating Rome: Living the Good Life in the Eternal City" she definitely caught my attention.
I have had the pleasure of visiting Rome on two separate occasions over the last 5 years and my time there truly wasn't long enough. I certainly wished that I had had this book before our journey because it would have been extremely helpful.
Because Elizabeth was born in the U.S; then spent considerable bouts of time in her formative years in Italy before meeting and then marrying her Roman husband, her writing is remarkably relatable. You can tell that she absolutely loves her life in Rome and is passionate about sharing her experiences with all of us.
Eating Rome is laid out perfectly with beautiful photography and includes personal stories about her experiences, her family, some "do's and don'ts" of Roman culture (where it relates to food and eating), her favorite restaurant recommendations including the names and addresses of local trattoria's, cafes, pizzerias and gelaterias; as well as some of her own favorite recipes from each chapter.
Here are just a few tidbits of information I found interesting (and was glad I wasn't a culprit when there myself!)
In Rome, you can't eat 10 ft. within any monument (it's actually a law).
Never drink coffee with milk after noon.
Vegetables are usually listed on a menu as a one line item "contorni" and must be ordered separately as they do not automatically come with your main course.
Bread is never eaten with the pasta course.
The most popular time to eat gelato is anytime between 4pm-7pm as a late afternoon snack (the main meal is usually earlier in the day).
When it comes to cocktail hour, bitter is better and cocktails made with bitters and the mixture of fresh herbs help to get the gastric juices flowing and stimulate the appetite to get you ready for dinner.
When eating pizza at a sit down pizzeria, always use a fork and knife.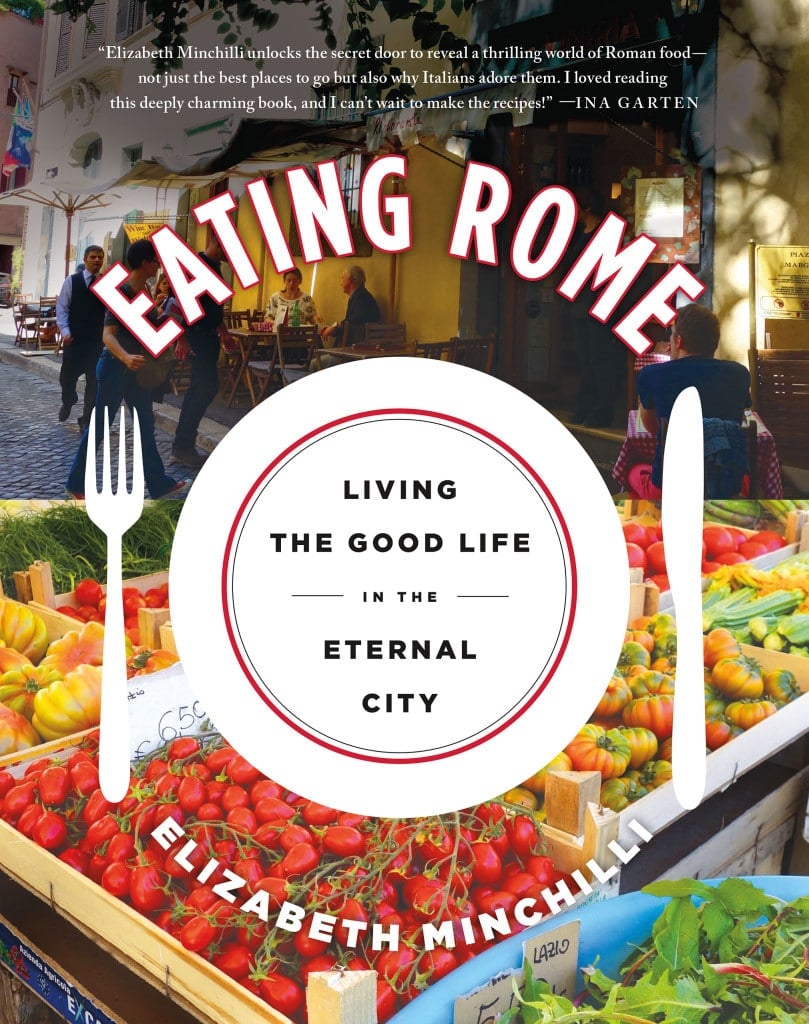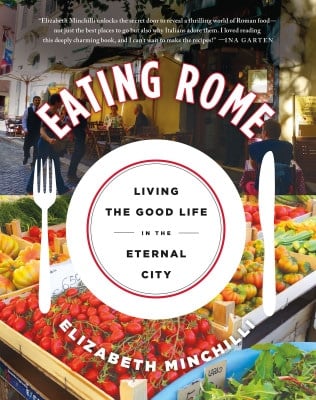 I truly enjoyed reading Elizabeth's new book, Eating Rome and did so from cover to cover in 2 days. I flagged so many pages with recipes I can't wait to try when I'm back on my feet like Ciambella, Umberto's Funghi Porcini, Risotto with Artichokes, Pasta al Forno and Grappa Fruit Salad (though I don't have Roman Grappa, I still have a bottle I brought home from Tuscany).
Eating Rome is a wonderful reference guide that I'll certainly refer to when I visit this beautiful city again. Notice I said "when" and not "if". For those of you that have had the opportunity to visit Rome, you'll know what I'm talking about.
It's beautiful monuments in the heart of the city against majestic scenery in the countryside will leave you wanting to return again and again.
*This Giveaway Has Ended*
Now I'm excited to offer one of my readers a chance to win their very own copy of Eating Rome: Living the Good Life in the Eternal City. Enter for your chance to win through the Rafflecopter link below and Good Luck!
*Contest valid April 17-22, 2015 and is valid to everyone 18 years or older. One (1) Winner will be chosen at random and notified within 24 hours. At that time, they will have 48 hours to claim their prize or another winner will be selected. Please read full terms and conditions.