In this next segment, I will introduce you to two places we stopped on different days since they were both very short tours and we didn't see a whole lot. Both places were absolutely beautiful, but we just didn't take as many pictures.
The first place we stopped was Corfu, Greece, where we visited several palaces. It was a short tour and most of them we weren't able to photograph inside.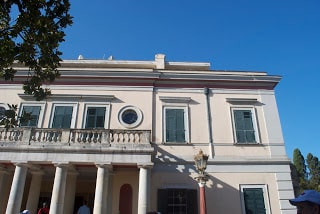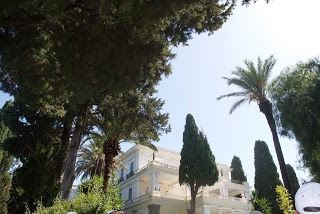 The Palace, located in the village of Gastouri, was erected in 1890 for Elizabeth (Sissy), the Empress of Austria as the solace of her soul. It was used as her summer retreat. Later the Kaiser Wilhelm of Germany bought the Palace.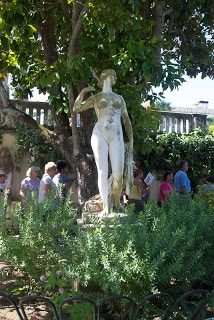 The next day we visited Dubrovnik, Croatia where we took a cable car to the top of the mountain to view the sites from above. Now, this was a HUGE undertaking for me as I am deathly afraid of heights. BUT, I managed to make it up and was glad I did because the view was breathtaking!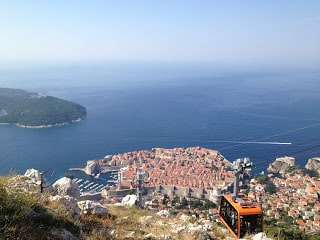 Yes, I was in that orange box climbing up a mountain on a cable wire…yikes!
The original Dubrovnik Cable Car was built in 1969 and was a favorite among visitors and locals who wanted to enjoy a beautiful view of Dubrovnik's Old Town and the surrounding area. When the war began in 1991, the cable car was used to transfer more than 2.5 million people out of the city to the top of Srdj Hill. The cable car was destroyed in the war and remained out of service until a recent total restoration.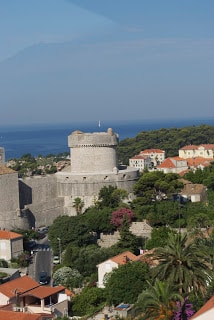 View of the wall surrounding Old Town from Srdj Hill.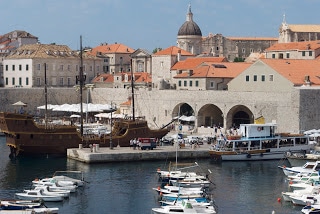 Entrance to Old Town for small boats.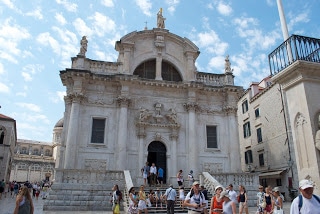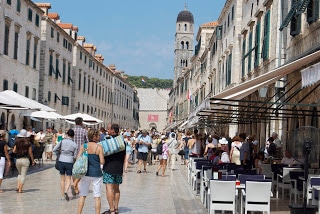 Old Town
Next stop, Venice!
To Be Continued…