These Greek Honey Lemon Grilled Pork Chops made with fresh lemon, oregano, and honey create a simple, yet flavorful marinade.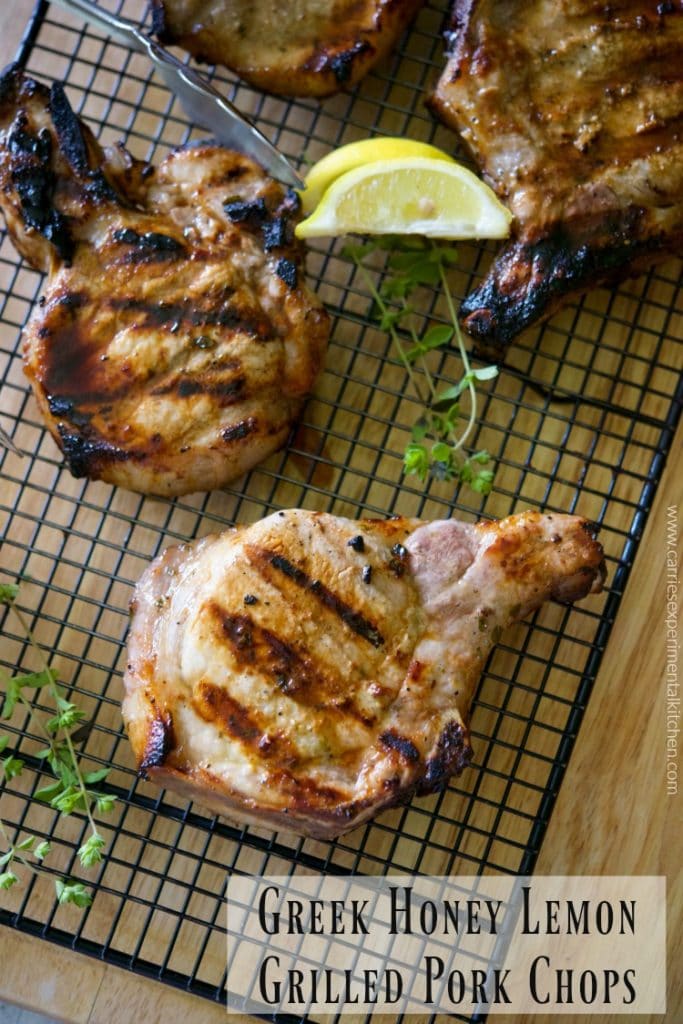 I'm back from vacation and had a great time in FL with our daughters and their friends, but I'm ready to get back into the kitchen and start experimenting with some new recipes again.
Not that I didn't cook while we were gone because I certainly did, but I didn't take any pictures or create anything new. I was too busy paddle boarding, boating (rather getting stuck at sea in a thunder and lightning storm!), playing cards, reading and of course, swimming.
Besides, I save the new recipes for you and can't wait to share this recipe for Greek Honey Lemon Grilled Pork Chops.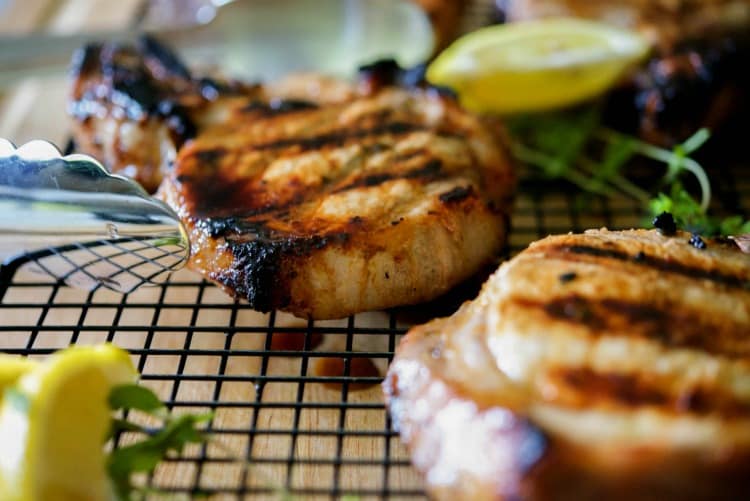 You all know already how much I like to make recipes that are simple without a lot of ingredients and this recipe is definitely one of them.
How do you make Greek Honey Lemon Pork Chops?
I combined honey, lemon zest and juice, fresh chopped oregano, extra virgin olive oil, salt and pepper; then added it to a resealable plastic bag with some bone-in, center cut pork chops.
I let them marinate in the refrigerator for 4 hours, but you can let them marinate overnight too. I was just in a hurry.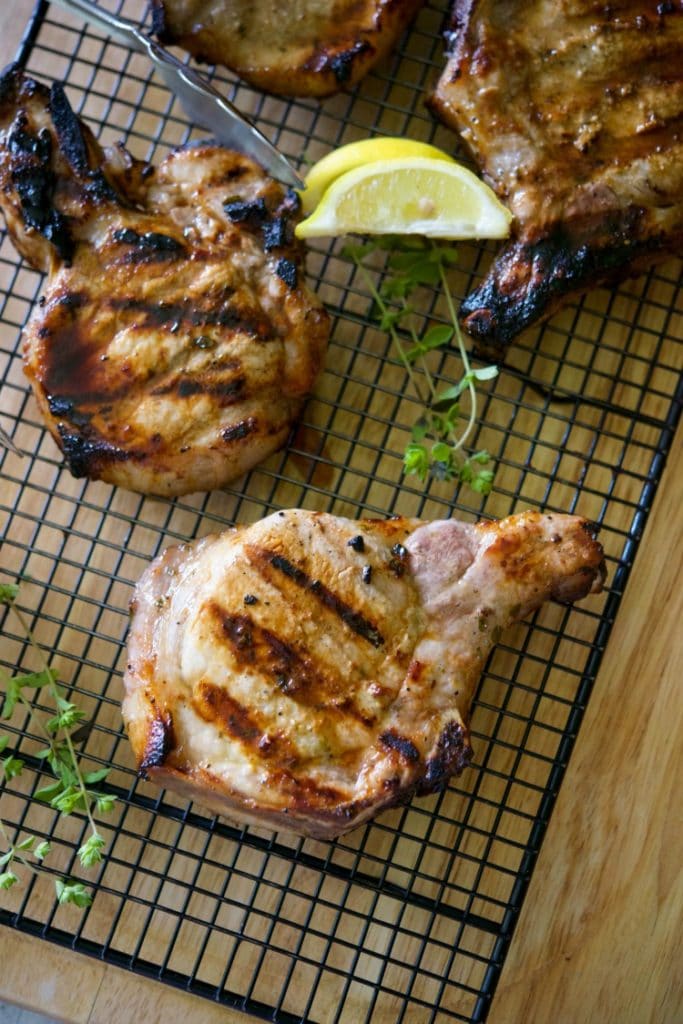 Once you're ready to grill the pork chops, remove them from the refrigerator 15 minutes prior while the grill heats up to allow them to come to room temperature.
Next, grill them 5-6 minutes per side; I like ours on the medium well side, or less if you like them cooked medium, but at least a minimum internal temperature of 145 degrees.
These Greek Honey Lemon Grilled Pork Chops were so moist and juicy and the light flavor was incredible. Simple is always best I say. This marinade would also taste great on grilled chicken or fish since it's very light.
Sign up for my weekly newsletter and receive a FREE eBook!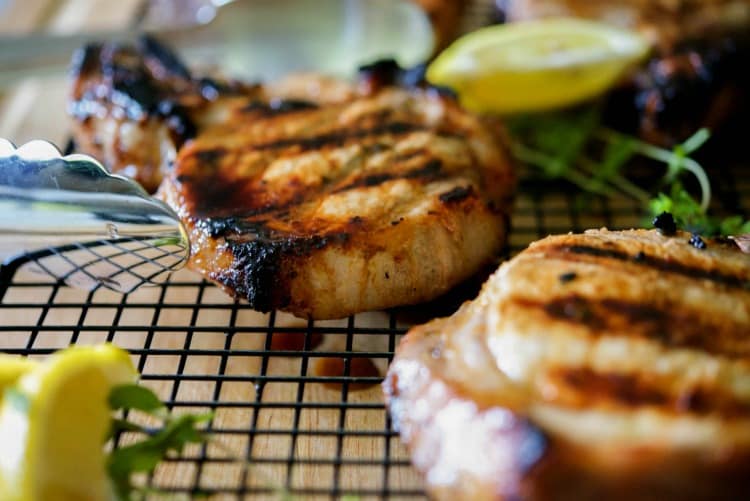 Instructions
Combine the honey, lemon zest and juice, oregano, oil, salt and pepper in a bowl and add it to a resealable plastic bag along with the pork chops. Refrigerate for at least 4 hours or overnight.

Bring pork to room temperature 15 minutes prior to grilling; then grill pork chops approximately 5-6 minutes per side depending on your preferred doneness (minimum internal temperature 145 degrees F).
Notes
Allow additional time for marinating.
Did you make this recipe?
Share a comment on the blog or mention @CarriesExpKtchn on Instagram!
Visit the

recipe index

to search for more recipes by category.

Related Recipes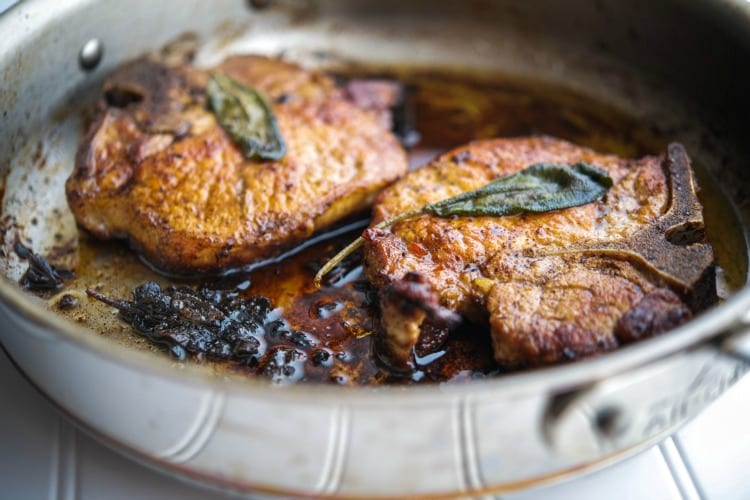 Brown Butter & Sage Pan Seared Pork Chops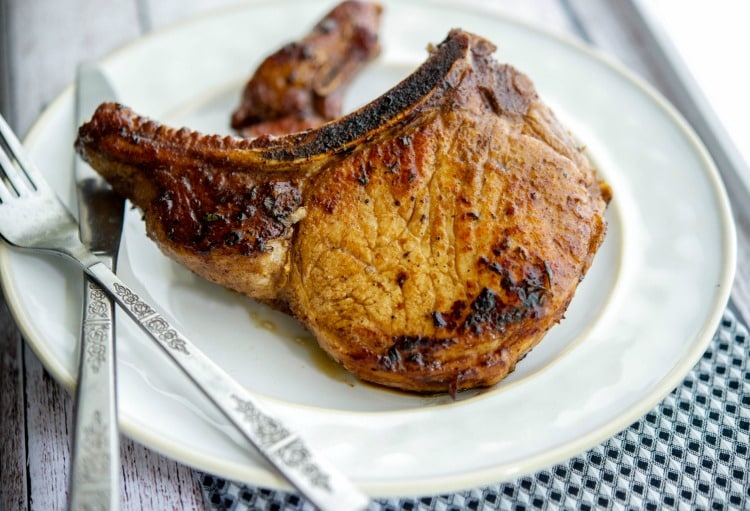 Pan Seared Balsamic Pork Chops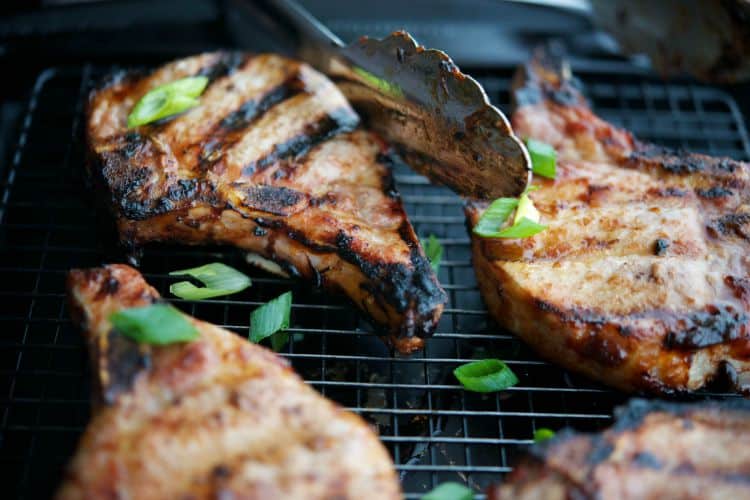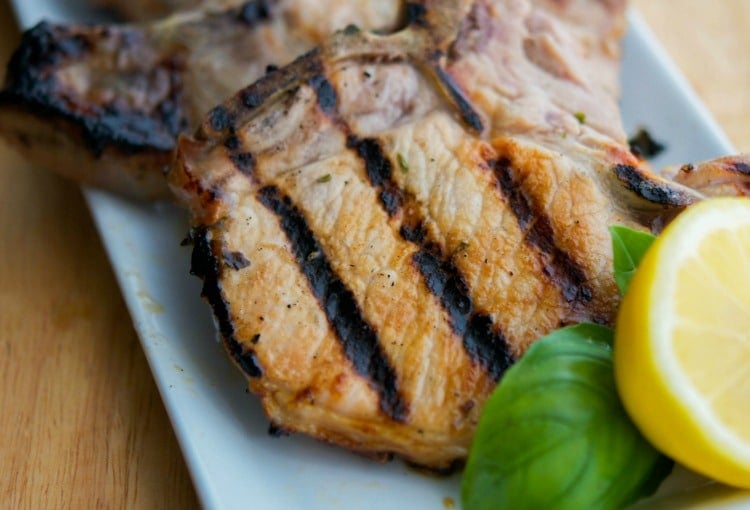 Lemon Basil Grilled Pork Chops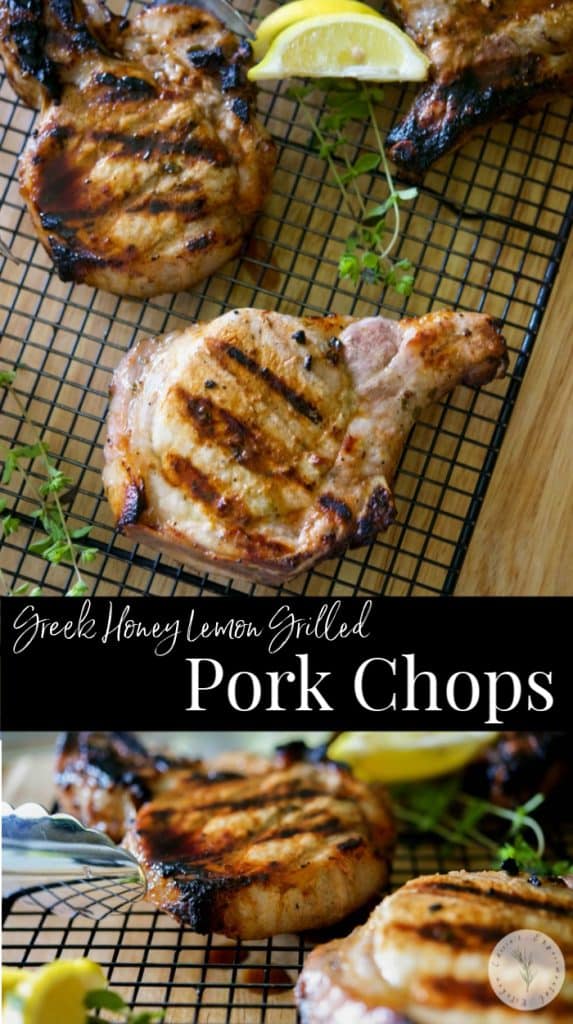 Connect with me on Social Media