Bats and mummies. Pumpkins and broomsticks. Check out this post of fun Halloween ideas to help celebrate one of America's favorite holidays.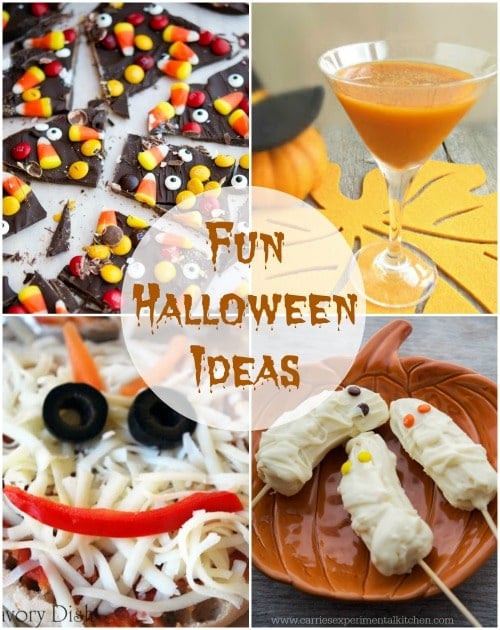 I'm not a big fan of Halloween. There I've said it. Though I have gone to a few parties in the last several years, it's just not my thing. I hate dressing up and the thought of going house to house begging for candy that will be either be given or thrown away because my children cannot possibly eat it all seems like such a waste to me.
Maybe because I'm not big on candy in the first place. But, with Halloween looming around the corner, I thought I'd share some Halloween party food ideas with you.
Here are just some fun Halloween ideas that caught my eye on Pinterest, but click HERE to see all of my finds!
Carrie's Experimental Kitchen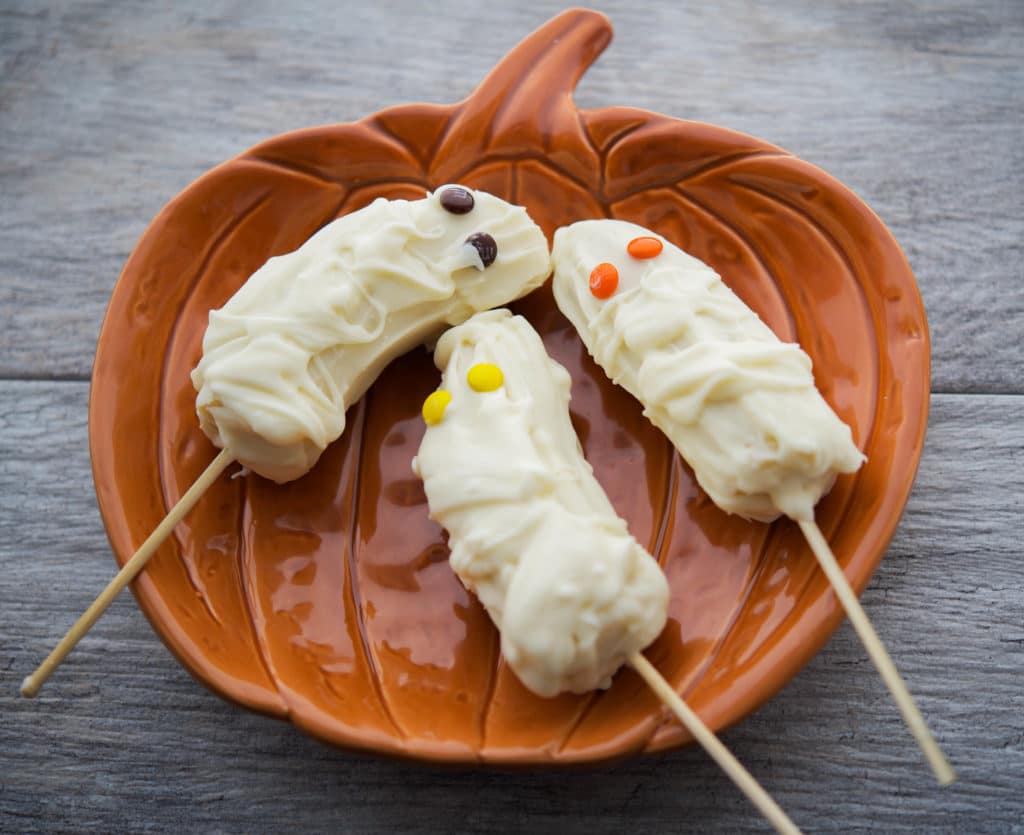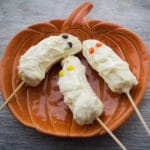 Banana Mummies
Ingredients
3

in

Bananas, peeled and cut half horizontally

6

in

Lollipop Sticks, or you can use wooden skewers cut half

2

c

. White Chocolate

M

Mini M&M Candies, for eyes

Oil, if needed
Instructions
Cut the bananas in half horizontally, place the stick in the bottom and place on a baking sheet lined with parchment paper. Freeze for 2 hours or until the bananas are solid.

Melt the chocolate according to package directions. If it's too thick, gradually add a little oil (1 tbsp. at a time) until it thins out.

Remove the bananas from the freezer, dip in the chocolate until all sides are coated and place two M&M's of the same color for the eyes near the top. Place back on the parchment paper until all six bananas have been coated.

Drizzle lines across the bananas so that they look like bandages. (I used a kitchen teaspoon, but a squirt bottle or pastry bag with fine tip would work better).
Hungry Couple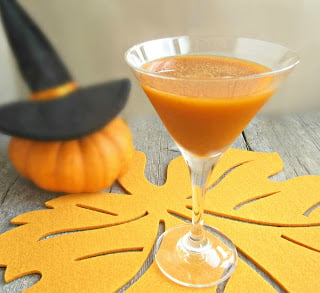 The Kitchen Life of a Navy Wife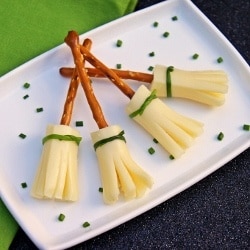 Pretzel and Mozzarella Cheese Broomsticks
Hungry Happenings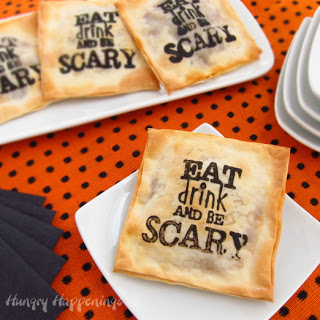 Mushroom Filled Wonton Appetizers
Food Thoughts of a Chef Wannabe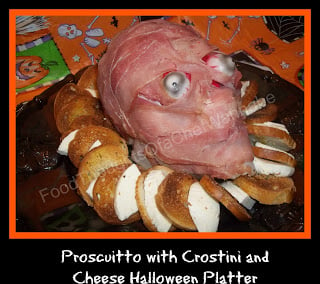 Chelsea's Messy Apron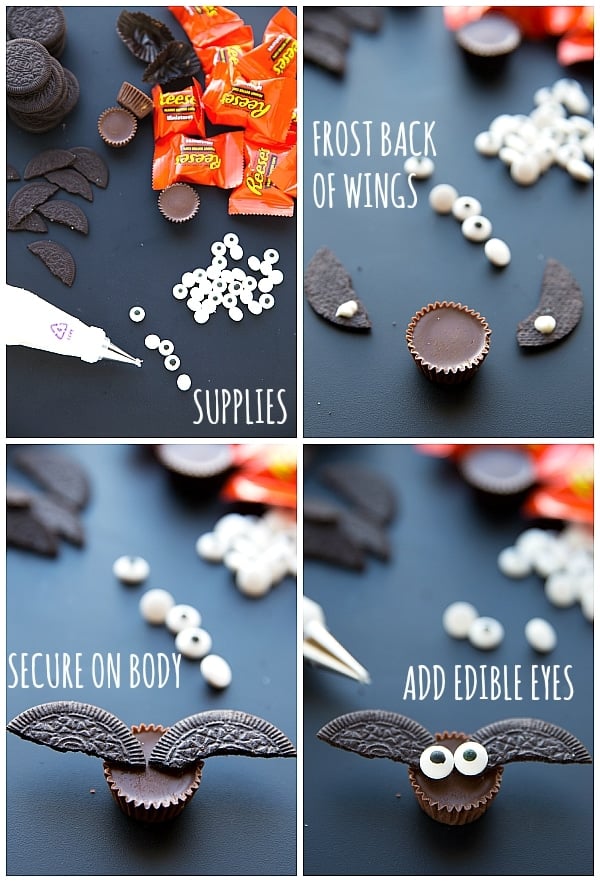 Amee's Savory Dish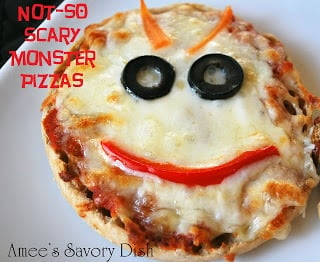 Not So Scary Monster Pizza Faces
Just Putzing Around the Kitchen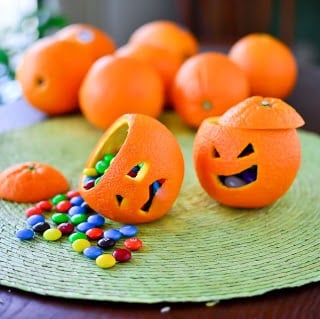 Everyday Moms Meals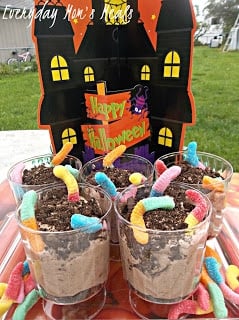 Mom Advice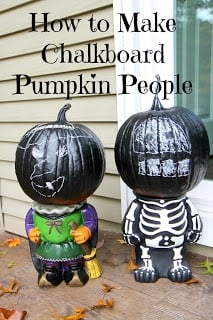 Sign up for my weekly newsletter to get
 the latest recipes and receive
 a FREE eBook! 
Carrie's Experimental Kitchen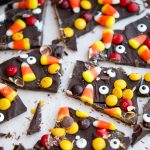 Halloween Candy Bark
Ingredients
6

oz

. Chocolate (dark semi sweet, milk or white)

1

c

. Assorted Candy (I used Wilton eyes Fall color M&M's and candy corn)
Instructions
Melt the chocolate in either a microwave safe bowl or over a double boiler.

Line a 13x9 pan with parchment paper; then spread the melted chocolate.

Sprinkle the candy on top of the chocolate; then refrigerate for at least 1 hour until the chocolate sets. Chop the bark into pieces using a sharp knife and store in an airtight container in the refrigerator until ready to serve.
Connect with me on Social Media
Don't forget to check out my Halloween Pinterest Board for the most up to date creative Halloween ideas!