Beef brisket slow roasted with Marsala wine, lemon juice, garlic and fresh rosemary.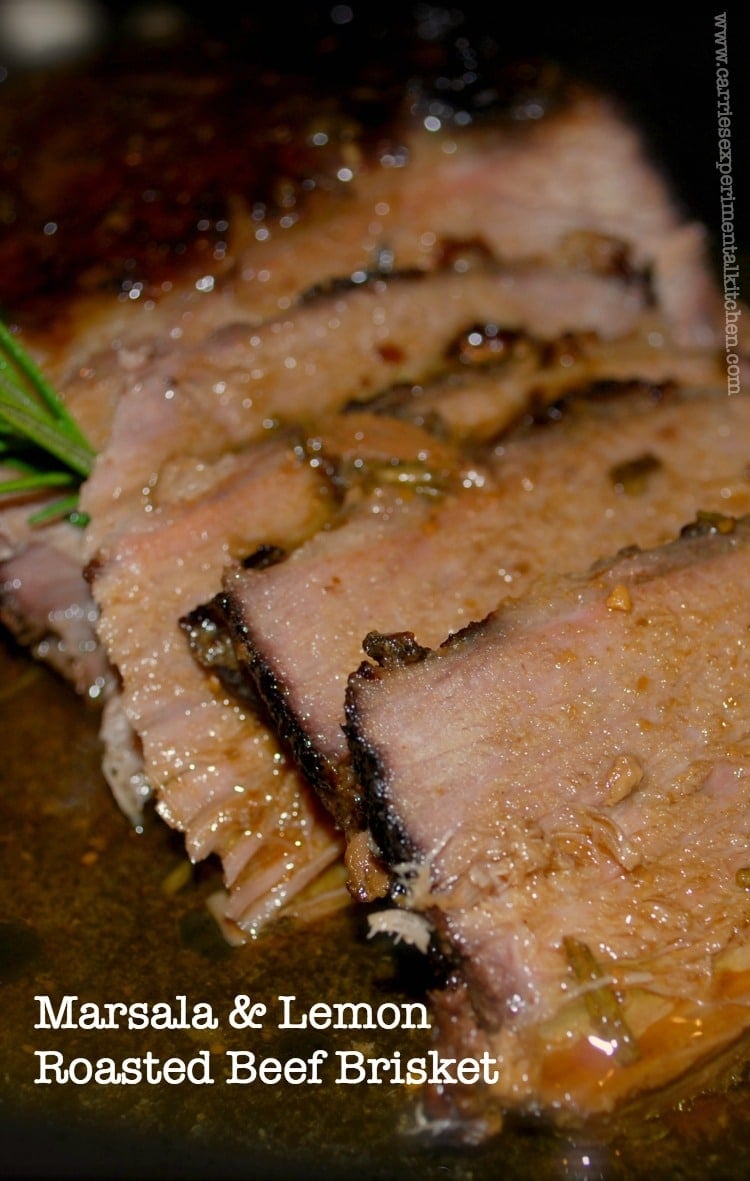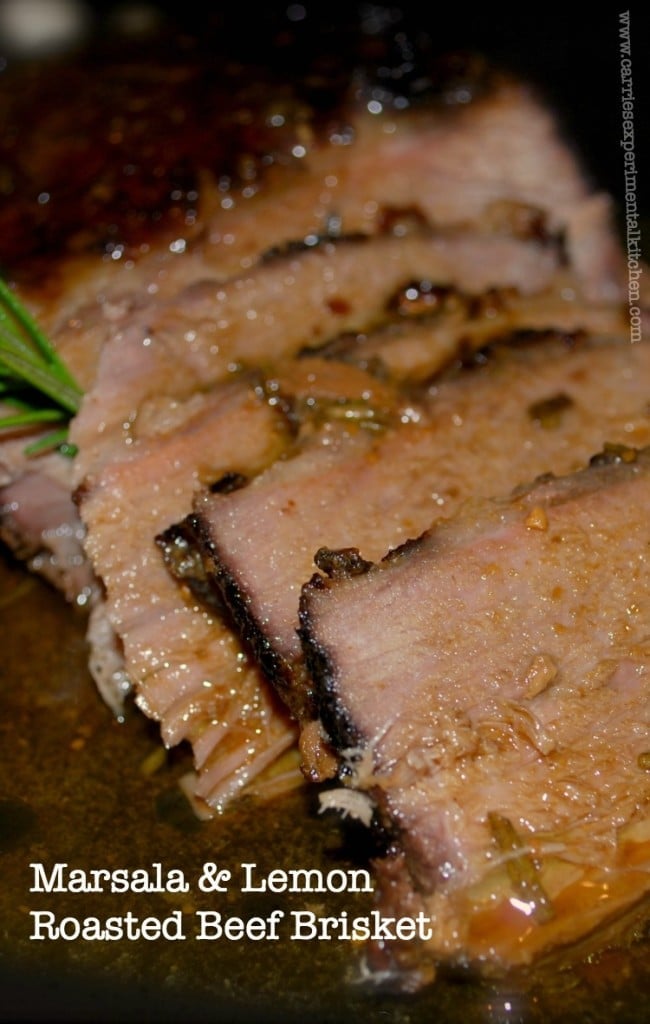 I'm just warning you now that for the next week or so, I may have several recipes that include lemons. I have quite a few lemons without zest on them after making the
Limoncello
last week! 🙂 This past Sunday, I made this Marsala & Lemon Roasted Beef Brisket and the house smelled incredible.
You just can't go wrong with wine, lemons, rosemary and garlic. The key to making a brisket is to cook it low and slow so that it tenderizes the meat. Also remember to cut across the grain when slicing. Since brisket wasn't a common food in our home when I was growing up, I never tried eating or cooking it until recently and now, I make it several times a year.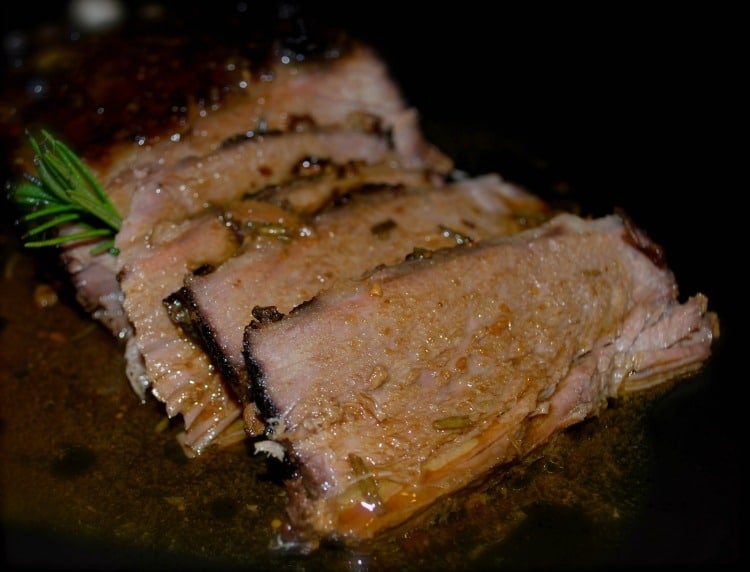 For those of you not familiar with brisket, it is a cut of meat from the breast or lower chest of beef or veal. Brisket is also the most popular cut for corned beef, which can be further spiced and smoked to make pastrami. Cooked brisket, being boneless, carves well after refrigeration, and is a versatile cheaper cut.I found this info on Wikipedia and thought it was interesting to share.
Here are some other ways to cook brisket. In traditional Jewish cooking, brisket is most often braised, like a pot roast, especially as a holiday main course, usually served at Rosh Hashannah, Passover, and Shabbat.  In Hong Kong, it is cooked with spices over low heat until tender, and is commonly served with noodles in soup or curry. In Korean cuisine, it is commonly cooked for a short period of time and eaten in thin slices.
In Thai cuisine, it is used to prepare suea rong hai, a popular grilled dish originally from Isan. It is also a common cut of meat for use in Vietnamese pho soup.  In Britain, it is not generally smoked, but is one of a number of low cost cuts normally cooked very slowly in a lidded casserole dish with gravy. The dish, known as a pot roast, is often accompanied by root vegetables.  In Mexican cuisine, brisket is known as suadero and it is commonly slowly cooked in a circular pan in taco stands all over the country.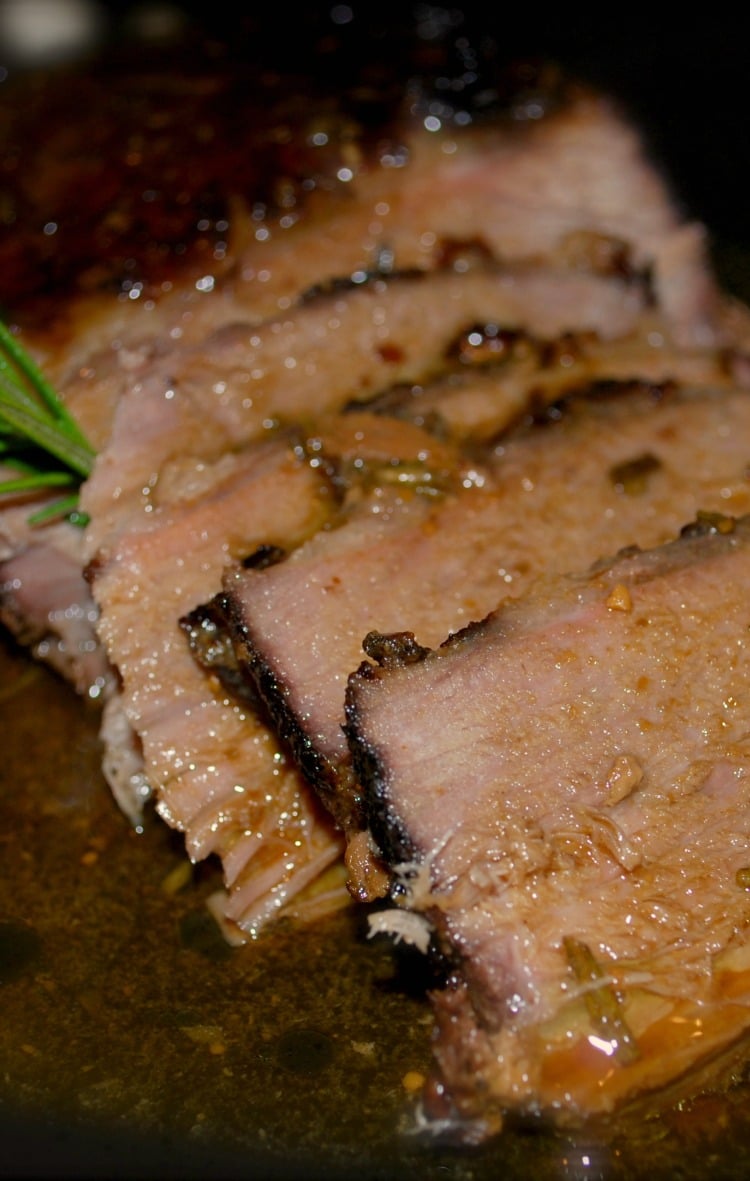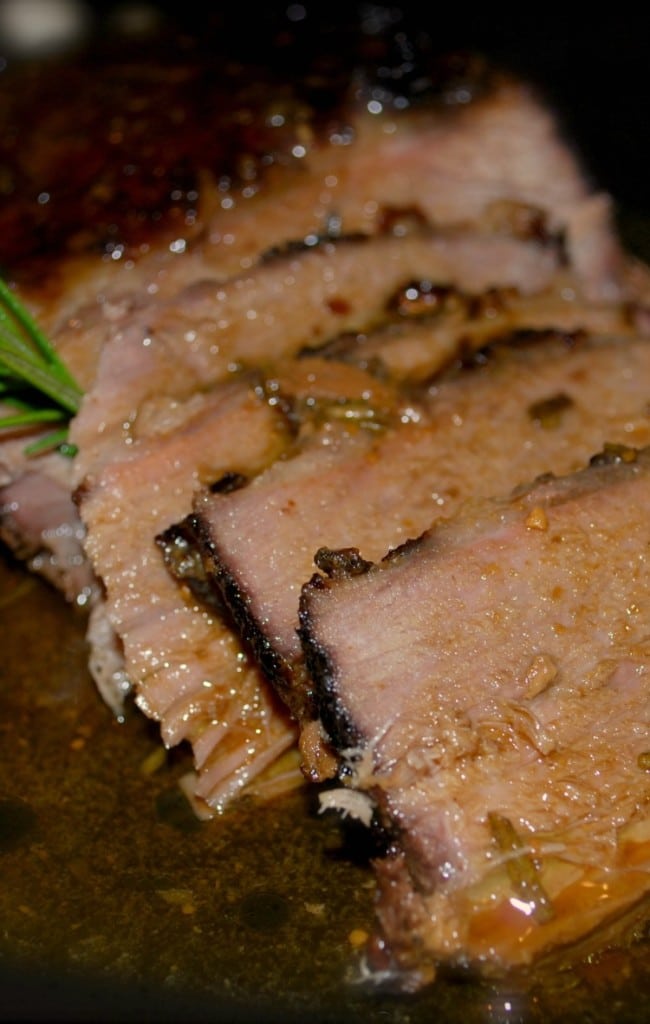 This Marsala & Lemon Roasted Beef Brisket was tender and full of flavor.
Marsala & Lemon Roasted Beef Brisket
1 1/2 lb. Beef Brisket, thin cut
2 tbsp. Marsala Wine
1 Lemon, juice only
1 tbsp. Fresh Rosemary
3 tbsp. Extra Virgin Olive Oil
1/2 tsp. Kosher Salt
1/4 tsp. Fresh Ground Black Pepper
1/4 tsp. Garlic Powder
1 tbsp. Pecorino Romano Cheese, grated
1 c. Beef Broth
Whisk together the wine, lemon juice, rosemary, oil, salt, pepper, garlic powder and cheese until well blended. Place the brisket, fat side up (trim excess but leave a thin layer) in an oven safe baking dish. Baste the mixture on top of the brisket and add the beef broth to the bottom of the pan. Bake in a 325 degree oven for 4 hours; basting the meat every 30 minutes to keep it moist. Remove and let cool before slicing. Serves 4.
Nutrition Facts per Serving
Calories 394, Carbs 1.7g, Fat 32.3g, Protein 21.6g, Fiber 0g, Sugar 1.5g
*Calculations based on ingredients entered into Calorie Count and may not be 100% accurate. 
Enjoy!