The school year is almost over, but do you really know what the best gift is to show your appreciation? Here are some meaningful gift ideas for your favorite teacher.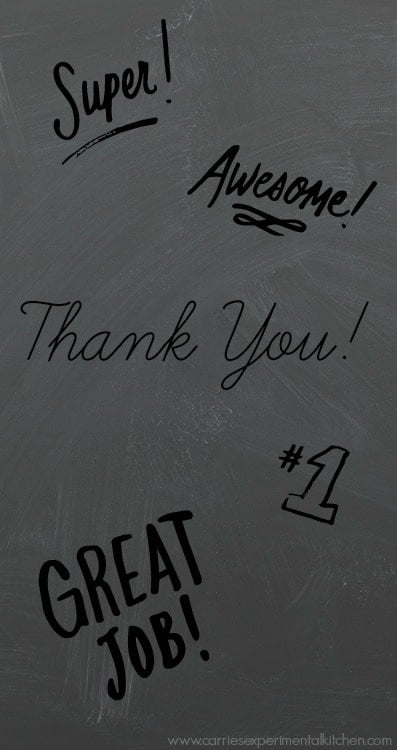 My kids are now in middle school and college where 'end of year' teacher gift giving tends to drop off.
However, like many parents this time of year, the question that starts to plague every parent at the end of a school year is "What should I get my child's teacher to thank them for doing such a great job during the school year?"
We all know most teachers are truly in their profession because of their love of children and wanting to share their knowledge to help a child learn and watch them grow intellectually.
Finding the right gift that expresses our appreciation is sometimes difficult. So I decided to enlist the help of some of my teaching friends, ranging from school counselors to teachers in early elementary through high school to find out just what gifts they've received over the years that really meant a lot to them to give you some ideas.
Here were their responses to the most memorable gifts they have ever received.
Meaningful Gift Ideas for Teachers
Group or Unique Gifts...
"It's very nice when the class gives one gift together."
"A monetary donation made to the school district by way of a scholarship in the teachers' name."
"Flower seeds in cute pot with note thanking for helping their child 'grow'."
"Mason jar of ingredients for a homemade soup with recipe attached."
"I received a pandora bracelet as a thank you gift for writing a college recommendation letter. The student included charms that recognized all the characteristics of my teaching that she was fond of. It is a gift that reminds me of my purpose as a teacher."
"Last June, I received a beautiful Vera Bradley beach towel with flip flops and a cool paisley water bottle and beach tote; which I loved."
"Monogrammed Ralph Lauren bath towels."
"Scented pump soap with a child's hand cut out attached with a sign that says 'HANDS down- you're the best teacher around!'"
Thoughts on Gift cards...
"Gift cards are always great especially if they are to somewhere you shop or stop by like Dunkin Donuts or Starbucks, restaurants, movies, or wine stores."
"It is appreciated when families go into together and contribute to a Visa gift card to be used at your discretion."
"A gift card is always very thoughtful. I think most teachers would agree that we have plenty of gifts that say Teacher (mugs, ornaments etc), candles and bath soaps."
"Gift cards are always appreciated."
"Spa or coffee shop gift cards are nice."
"Being an avid reader, I live for an Amazon gift card"
Personalized Gifts are Best...
"The best gift I ever received was a hand written letter from a senior year high school student. Her genuine thoughtfulness and personal being brought me to tears as she recognized the aspects of my teaching; which many of her peers ignored or took for granted. It is a letter I framed and keep close to me when I have moments of doubt."
"My very favorite gift is always a handwritten note. I save all of them!"
"I am always touched by personal notes from parents."
"I think anything personalized is nice."
"It is always nice when they are heartfelt like monogrammed stationary or totes."
"A handwritten note is always appreciated because you took the time! Teachers almost never get a "thank you" at least in my district, so when someone spends the time to write a heartfelt note, we go GaGa for that!"
CONNECT WITH ME ON SOCIAL MEDIA