Celebrate National Milk Chocolate Day with this quick and easy recipe for Milk Chocolate Pecan Fudge made with condensed milk.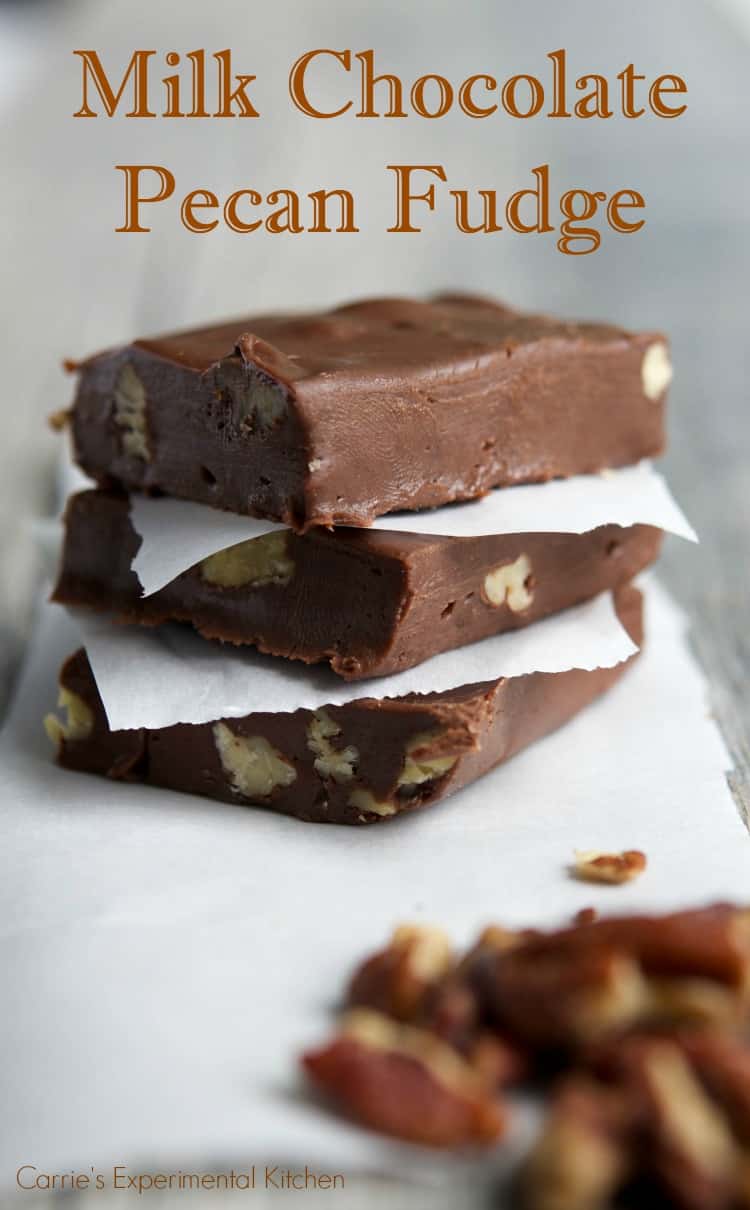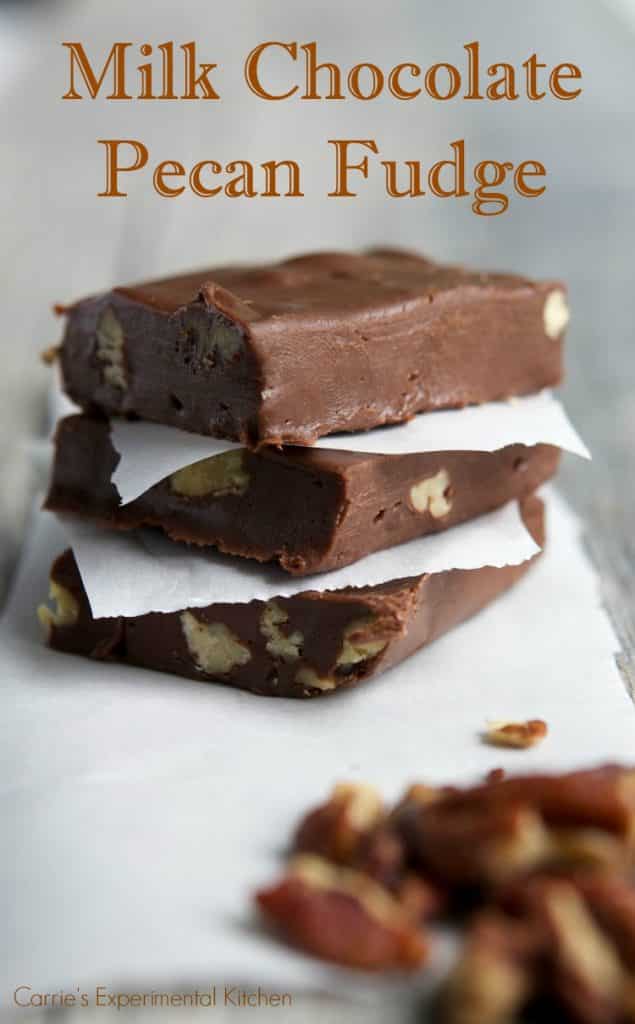 Today is National Milk Chocolate Day so I decided to try another quick and easy recipe I found on Pinterest. I didn't have to look far on my Dessert Board and found this recipe for 3 Minute Fudge from one of my favorite dessert bloggers, Joan from Chocolate, Chocolate and More.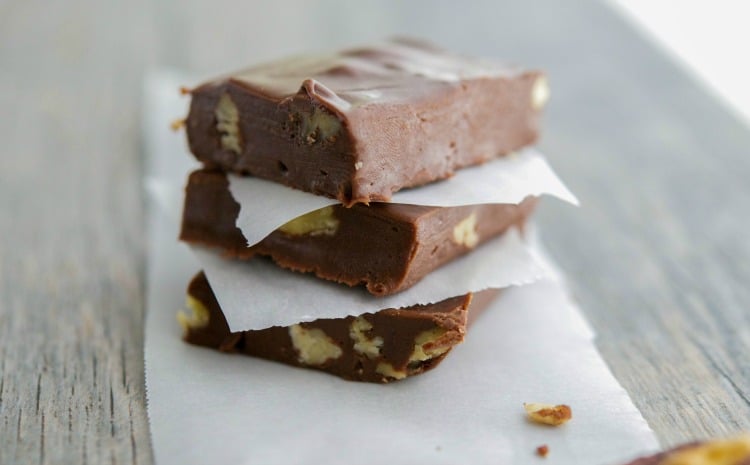 What first caught my attention is that she made this fudge in three minutes and three ingredients AND I had all of the ingredients in my pantry:
Sweetened Condensed Milk (I had from when I made that No Churn Chocolate Chip Ice Cream)
Chocolate Chips (You never know when a chocolate chip cookie craving is going to strike in this house!)
Vanilla Extract (I always have this on hand)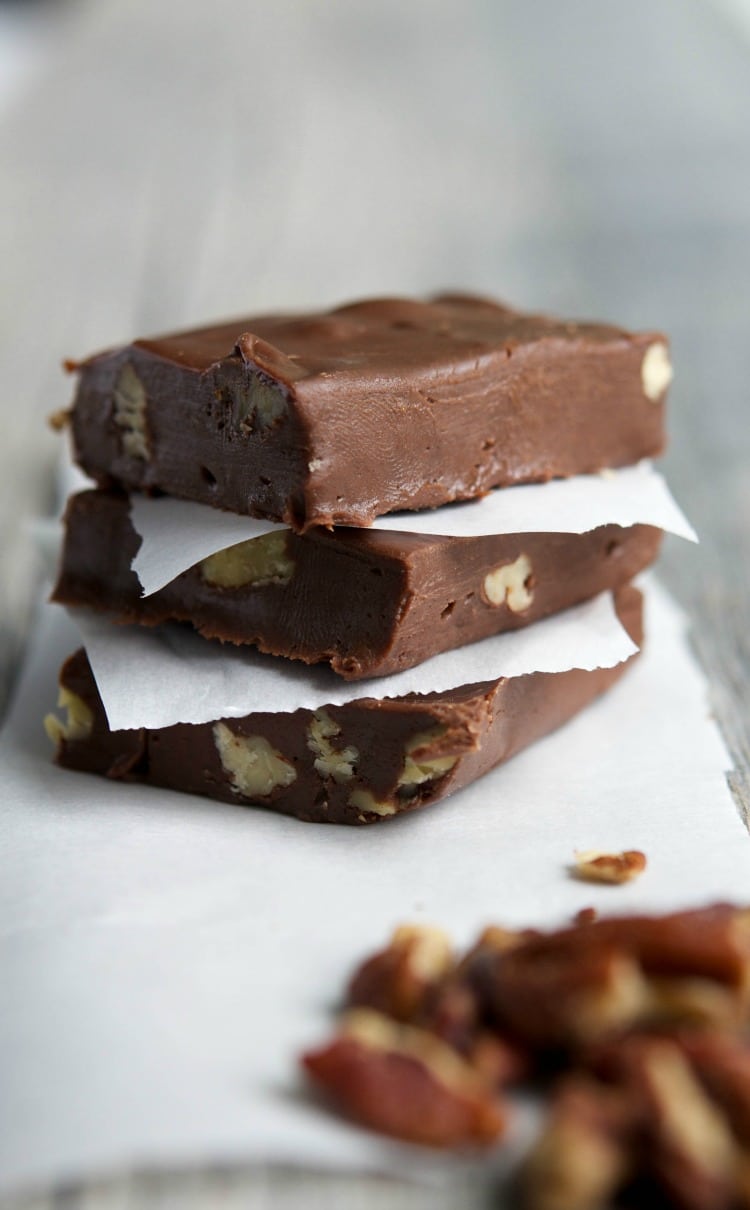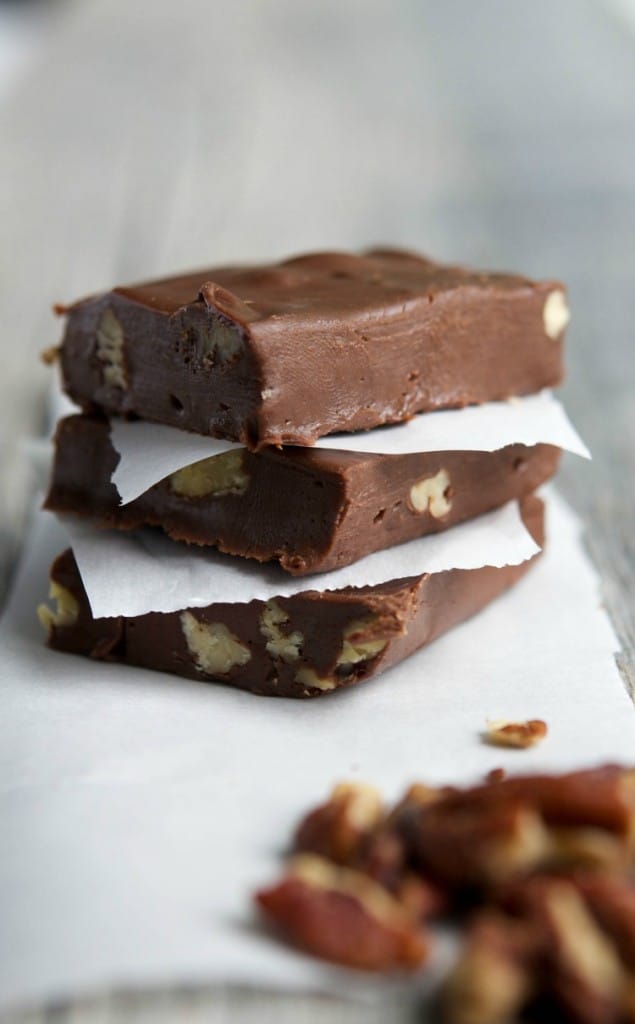 I opted to throw in some chopped pecans too because I love nuts in my fudge. When Joan says "Just 3 ingredients and 3 minutes to rich and creamy fudge" she wasn't kidding!
This Milk Chocolate Pecan Fudge was OUTSTANDING! I still can't get over how easy it was to make. I had left ours in the refrigerator cut in pieces and when I woke up in the morning there was one lone piece.
I guess it didn't help that my youngest had friends sleep over that night and they must have raided the refrigerator late at night after I went to bed. Better on their hips than mine I guess!
Check out Joan's recipe for 3 Minute Fudge and try it for yourself. You'll be glad you did!
Connect with me on Social Media