Oatmeal Toffee Cookies are a twist on the classic oatmeal cookie made with chunks of toffee bits and chopped walnuts.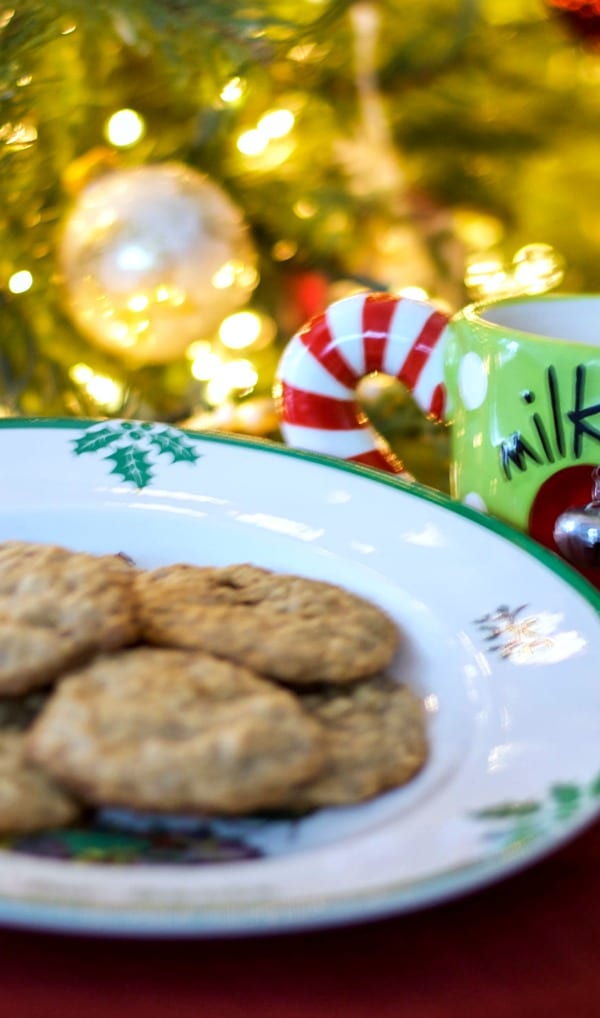 Many years ago, I printed out a recipe for Oatmeal Chocolate Chip Cookies online and, like many other of my printed recipes, they are torn and tattered. I wanted to try something new and document it here online, so instead of adding chocolate chips, I used toffee bits and walnuts.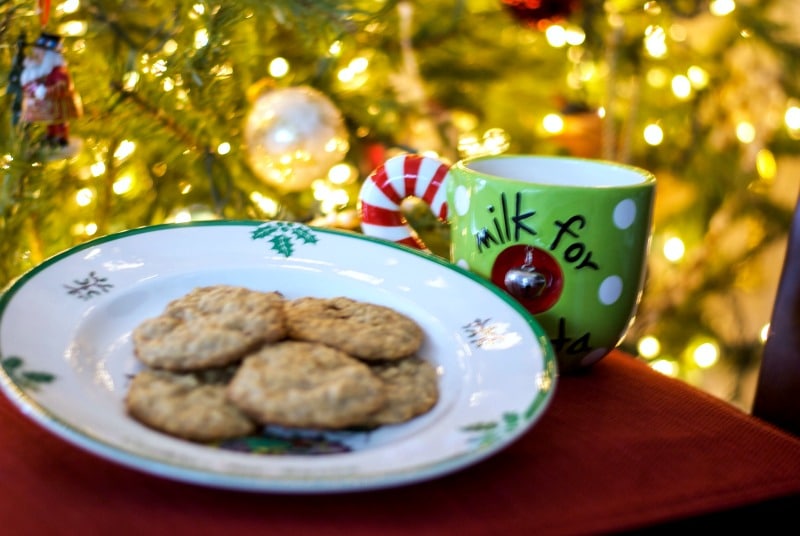 These Oatmeal Toffee Cookies were amazingly good and what I did find out over the years (I guess you could call it my baking "a-ha" moment) is that in some cookie recipes, you get a softer cookie if you mix butter and shortening versus using all butter. If you prefer a crunchy, flat cookie, then, by all means, use all butter. 🙂
Sign up for my weekly newsletter to get
 the latest recipes and receive
 a FREE eBook!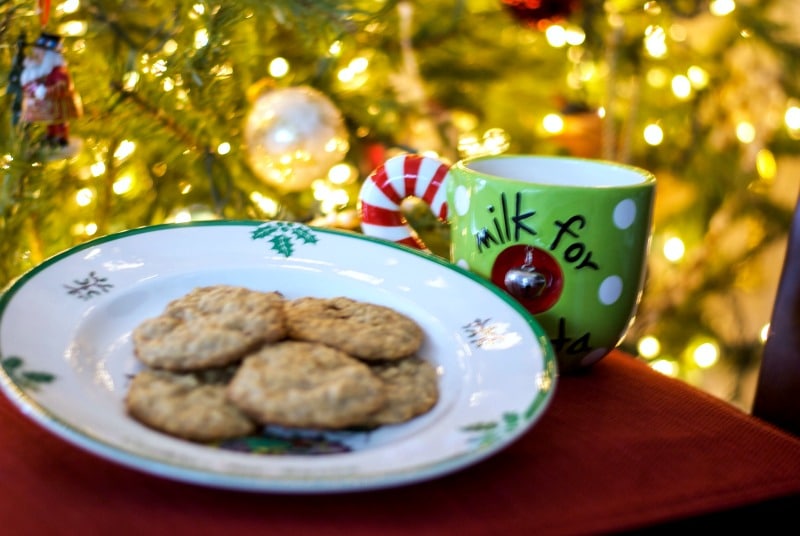 Instructions
In a large bowl, cream together the butter, shortening, water and sugar.

Add eggs, milk and vanilla; then mix well.

Next, add the flour and baking soda and mix well.

Add the oats, toffee and walnuts; mix well.

Using the top half of a kitchen teaspoon, drop the cookie dough onto a greased baking sheet, leaving about 1-2" between them. (I like to make them smaller for the holidays so they're bite-sized)

Bake at 350 degrees for 10-12 minutes. Let cool. Makes 4 dz.
Did you make this recipe?
Share a comment on the blog or mention @CarriesExpKtchn on Instagram!