These creamy mashed potatoes made with orange juice and ground cinnamon are a tasty side dish that are perfect for weeknight meals or holiday gatherings.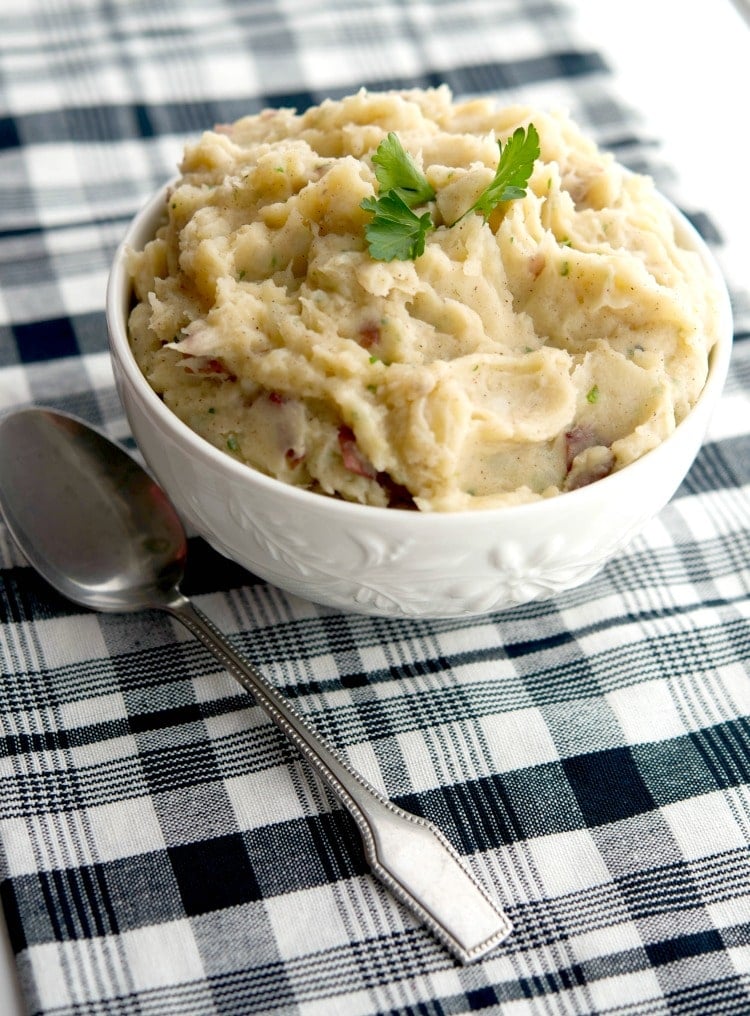 If you're like me, you like your meals to go together. By that I mean whatever main course I'm serving I try to use the same flavors in my vegetables and side dishes that would compliment the main entree.
While I was making the ham last week, I not only made the carrots to go with it, but I made these Orange-Cinnamon Mashed Potatoes. They were so good and the ground cinnamon and orange juice really gave the potatoes a nice flavor.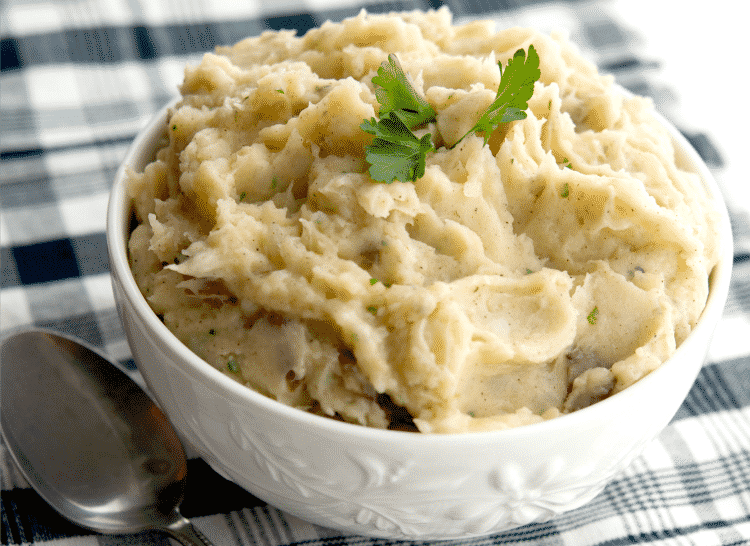 As you can see by most of my recipes, I don't include any salt and pepper. I do this for a reason. "Hi, my name is Carrie and I'm a Salt-Aholic". I put salt on EVERYTHING! It's a bad habit, I know.
Which is why I rarely include it in my cooking. To me, it's a personal choice and I leave the amount up to the individual to add as much salt and pepper as they like to the recipe in which they're making.
So if you have made one of my recipes and thought it tasted a little bland, rest assured. Salt and Pepper your own dish as much as you'd like. As for me, I know I will ALWAYS douse my food with it before I even taste it. 🙂 ~Enjoy!
VISIT THE

RECIPE INDEX

TO SEARCH FOR MORE RECIPES BY CATEGORY.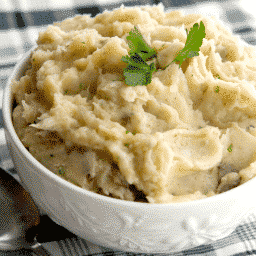 Orange-Cinnamon Mashed Potatoes
Creamy Orange Cinnamon Mashed Potatoes
Ingredients
2

pounds

red potatoes

(approx. 5 large)

1/2

teaspoon

ground cinnamon

4

tablespoons

butter

1/4

cup

orange juice

1

tablespoon

fresh chopped parsley
Instructions
Leaving the skins on, cut potatoes into 2-inch thick chunks making them uniform in size.

Rinse the potatoes; then place in a large pot and cover with water.

Bring the potatoes to a boil over high heat and allow to cook until fork tender; approximately 15-20 minutes. Drain the water and place the potatoes back in the pot.

Add the cinnamon, butter, orange juice and parsley; mash well using a potato masher or electric mixer.
Related Recipes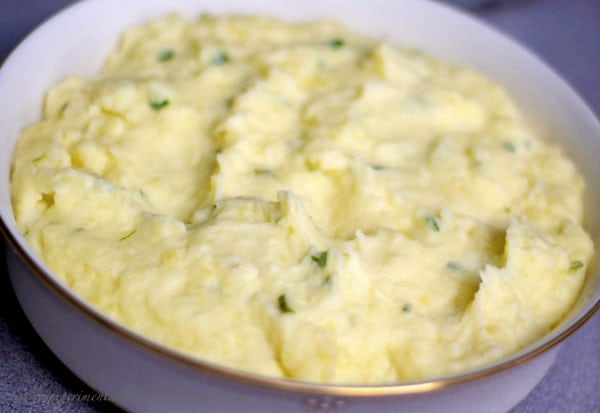 Sour Cream & Chive Yukon Gold Mashed Potatoes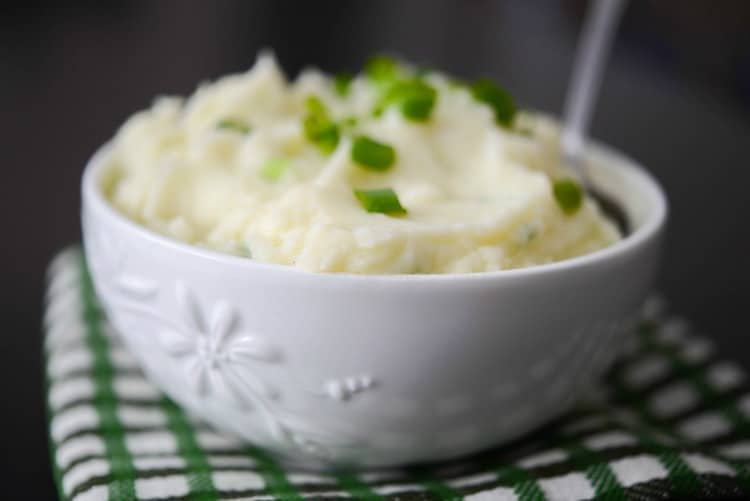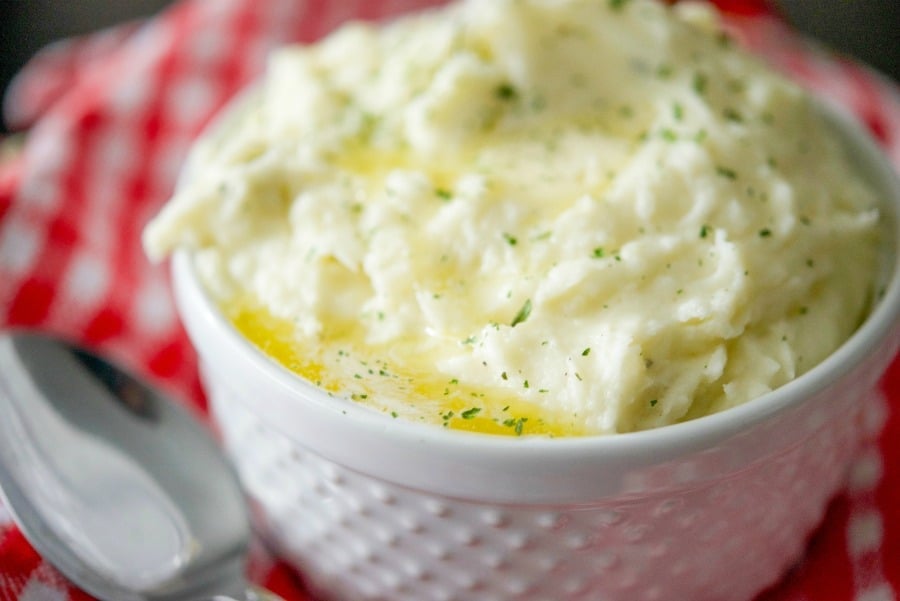 Creamy Garlic & Herb Mashed Potatoes
SIGN UP FOR MY WEEKLY NEWSLETTER AND RECEIVE A FREE EBOOK!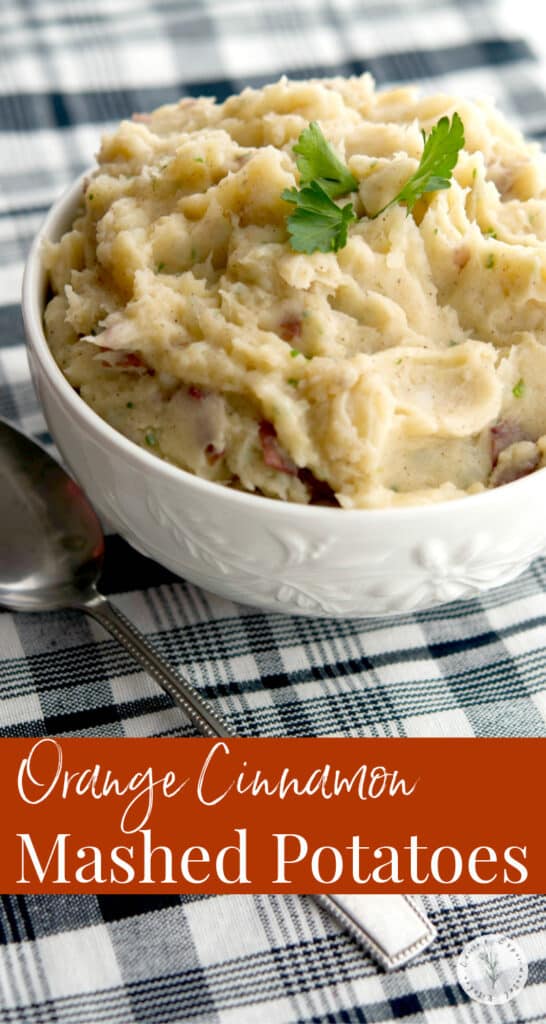 CONNECT WITH ME ON SOCIAL MEDIA
Tried a recipe? Leave a comment or tag #CarriesExpKtchn on Instagram or Twitter!