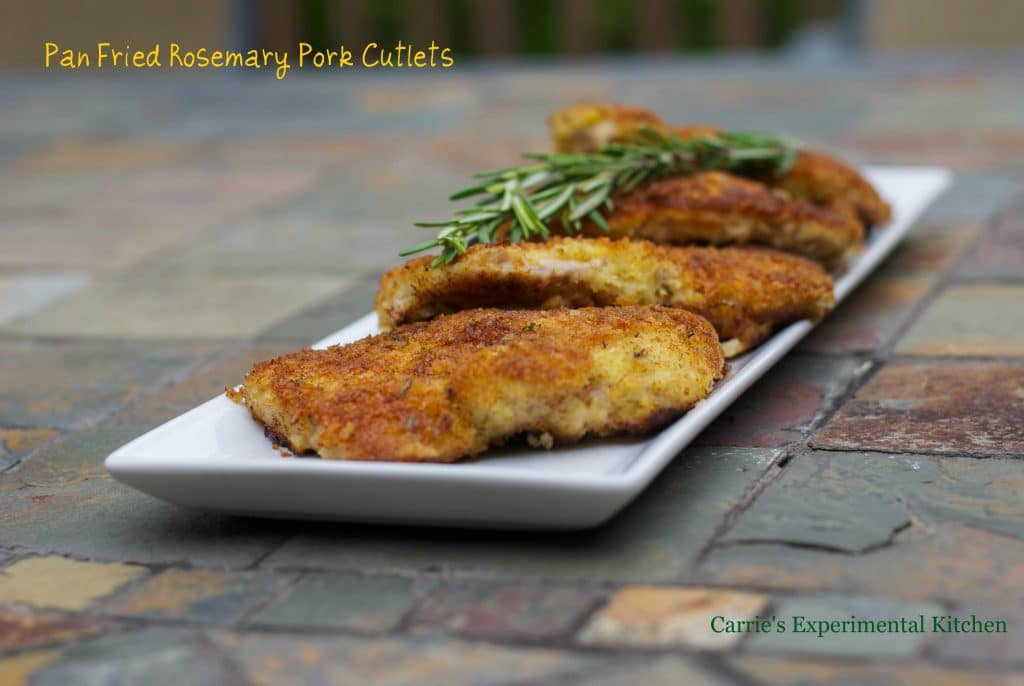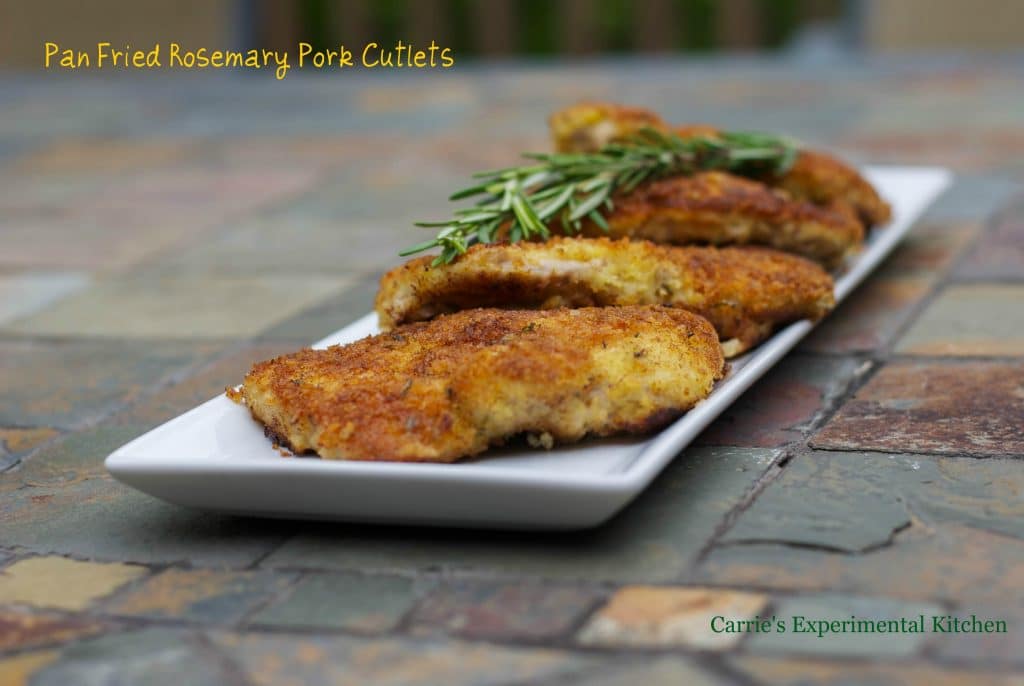 Pan fried cutlets, whether they be chicken or pork, are my family's go-to comfort meal. You can eat them 'as is' or top them with Bruschetta; which is another one of our favorite ways to eat them. They're so easy to make, especially on those busy weeknights. And if your family is like mine and has to eat at separate times, they also reheat beautifully.
Pan Fried Rosemary Pork Cutlets
Prep Time:   15 minutes                               Yield: 4
Cook Time:  15 minutes                                Serving: 1 Cutlet
4 (4-ounce) Center Cut Pork Chops, boneless
2 Large Eggs
1 c. Panko Breadcrumbs
1 tbsp. Fresh Rosemary, chopped
2 tbsp. Extra Virgin Olive Oil
Directions
Take each pork chop and slice it horizontally three-quarters of the way through. Flatten them out and pound them to an even thickness with a meat mallet (or you can use the back of a glass).
Add eggs to one bowl and whisk until the yolks are broken.
Add the breadcrumbs and rosemary to a separate bowl.
Heat the oil in large nonstick saute pan over medium-hight heat.
Dip the pork first into the egg; then into the breadcrumb mixture.
Allow to brown 6-8 minutes per side until the pork is cooked through. Drain on paper towels; serve hot.
Calories 261 , Carbs 9.6g, Fat 11.1g, Protein 28.3g, Fiber .4g, Sugar .6g