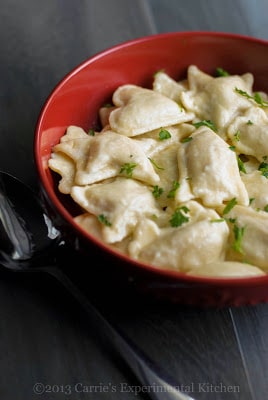 This is a sponsored post. All opinions expressed are my own. 
Let me start by saying that THIS is what my almost twelve year old daughter did to her ravioli recently while dining out. Yes. She made her ravioli into a PacMan shape. Has she ever played PacMan? I doubt it, but she wanted her food to have a fun shape nonetheless.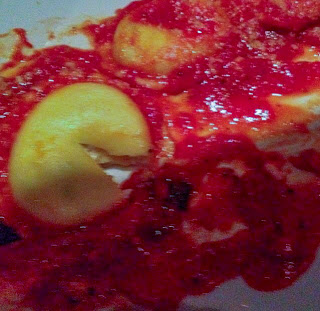 So when the New York Ravioli & Pasta Company asked me to review their line of kid-friendly ravioli called Jolie Ravioli, how could I refuse. It's true, both of my children are no longer in the toddler stage; however, as you can see above, they still insist on making their food fun. Jolie Ravioli comes in four flavors: Cheese, Mac & Cheezy, Pizza-roli's and Cheese & Broccoli and are 100% Natural. They contain no trans fats, preservatives, artificial colors, additives and are an excellent source of protein, iron and calcium. Each 12oz. package features six fun shapes: teddy bears, cars, dinosaurs, hearts, rocket ships and stars, which is sure to please any picky food critic!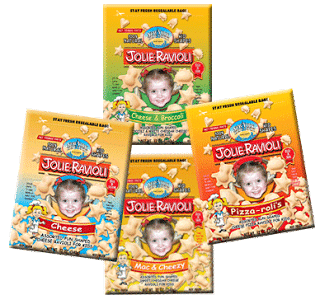 About the Company
New York's Little Italy was founded by people with a dream and a belief in hard work, family and tradition. New York Ravioli & Pasta Co. carries on that dream and brings it right to your home. Dave & Paul grew up in a part of New York where Sunday dinner was when families gathered around the table to talk, laugh and share a delicious home-cooked meal. During their college years the two began dreaming of starting a company to create gourmet pasta that every family could enjoy. They had no idea where that dream would lead them. After college, armed with only great ideas and a willingness to work hard, Dave & Paul began to develop recipes for a unique line of pasta products. And that's how New York Ravioli & Pasta Co. was born. Dave, Paul and the entire New York Ravioli family are proud to share with you the highest quality gourmet ravioli available.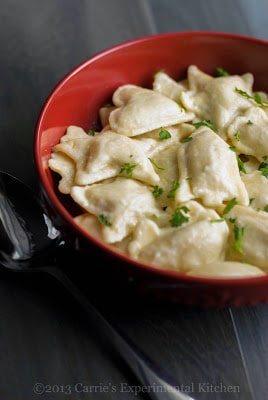 You can serve Jolie Ravioli with your favorite sauce or top them with butter and Parmesan cheese; which is how my kids used to eat all types of pasta when they were younger. If you're entertaining for the holidays, try dipping the cooked ravioli first in flour, then egg wash then breadcrumbs and fry them for a tasty, fun shaped appetizer the kids will love!
Each 12oz. bag contains approximately 28-30 ravioli (2.5 servings per bag) and can be found at the following retail stores* or online:
My kids loved these ravioli and I like that they are all natural and made locally (about an hour away in NY). They were even featured in the September 2011 issue of Rachael Ray Magazine and voted the ravioli 'Best for Kids'.  For my family, our favorite was a toss up between the Cheese and the Cheese & Broccoli flavor. If you would like to try these tasty and fun ravioli for yourself, Jolie Ravioli has agreed to give one lucky winner a chance to win 4 Packages of Jolie Ravioli by entering through Rafflecopter below.
**This GIVEAWAY HAS ENDED**
*Download Jolie Ravioli Coupon to use towards your first purchase.