Sea Salt Smashed Potatoes made with baby or petite sized, skin on potatoes are a simple side dish that dresses up any meal.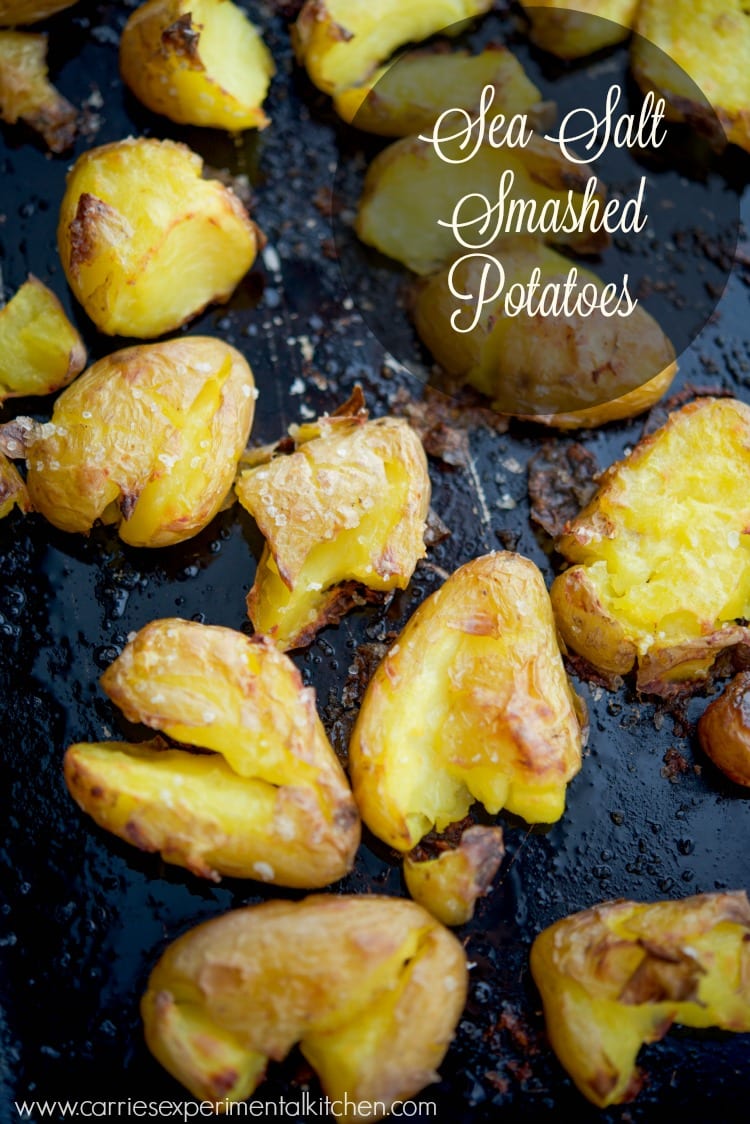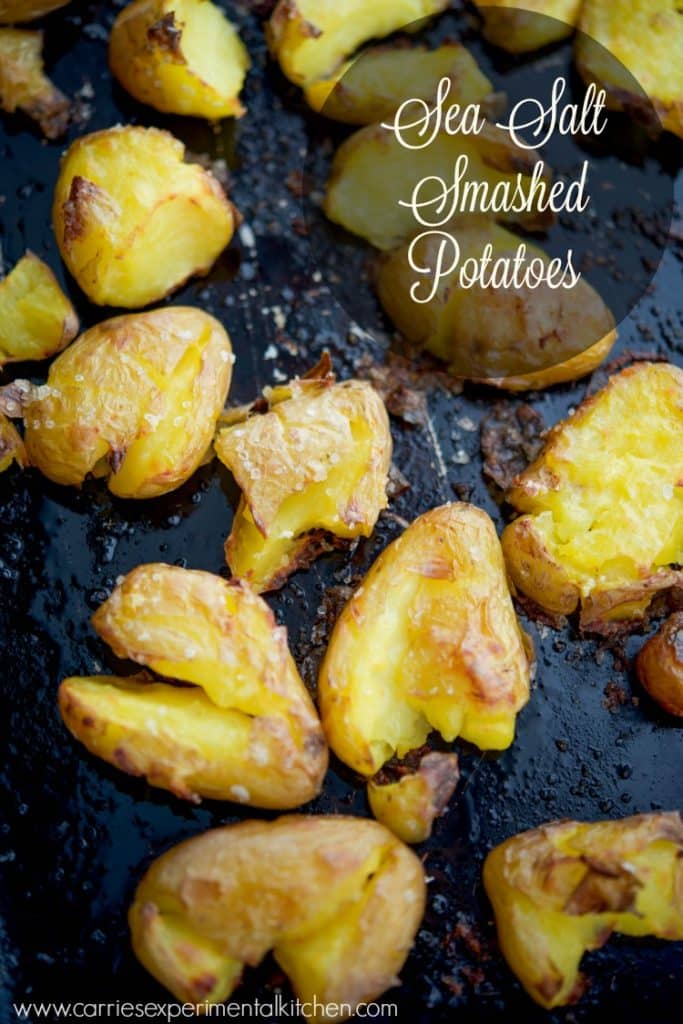 I've seen numerous variations for smashed potatoes online, but knew they would be so easy to make I didn't need to look at a recipe. Boy was I right! Clearly simple is best; especially when it comes to recipes.
Well at least I tend to think so. These Sea Salt Smashed Potatoes only use 3 ingredients: baby potatoes, extra virgin olive oil and sea salt; however, they do take about an hour to prepare because you have to boil them first before roasting them.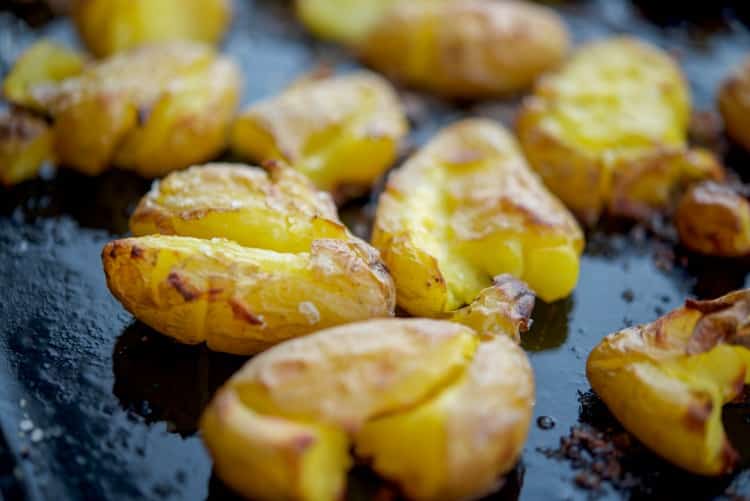 I like using sea salt (or Kosher salt) when I'm roasting rather than table salt as you can really taste the salty flavor as it has more trace minerals than table salt. It's also much courser, as you can see in the images, so it doesn't break down when cooked this way.
If you would like to save some time during the weeknight, cook your potatoes the night before in the water; then allow to cool and refrigerate them until you're ready to roast them the next night.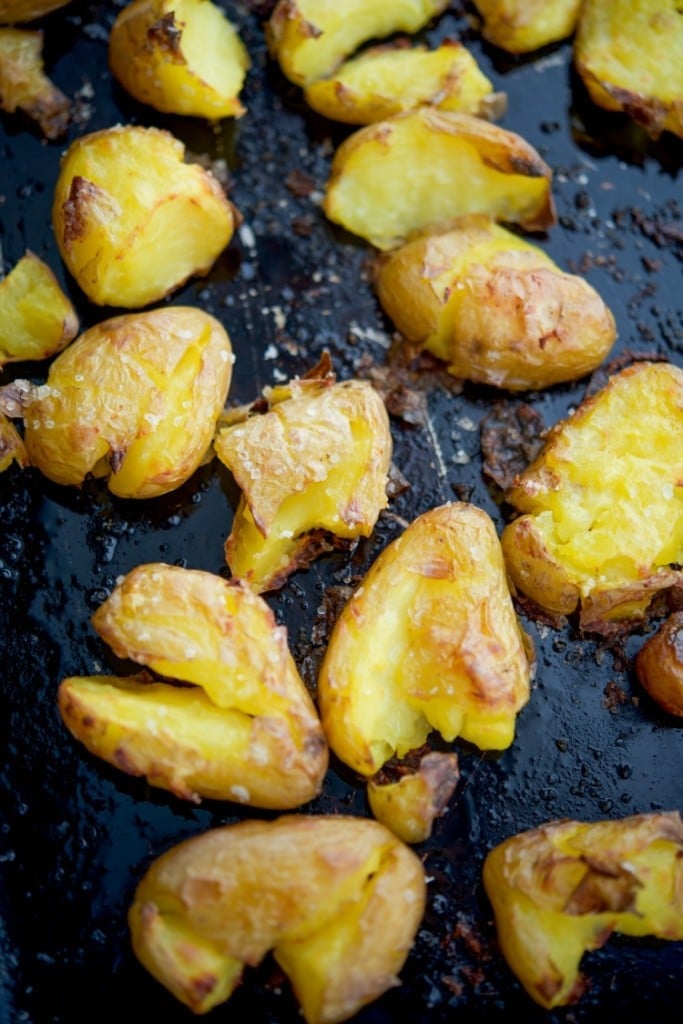 My family loved these Sea Salt Smashed Potatoes as they had a wonderful, salty flavor with a crisp golden crust on the outside and a smooth, creamy texture on the inside.
They go perfectly with just about any meal, but I served mine with a roasted chicken (since I had the oven going anyway). ~Enjoy!
VISIT THE

RECIPE INDEX

TO SEARCH FOR MORE RECIPES BY CATEGORY.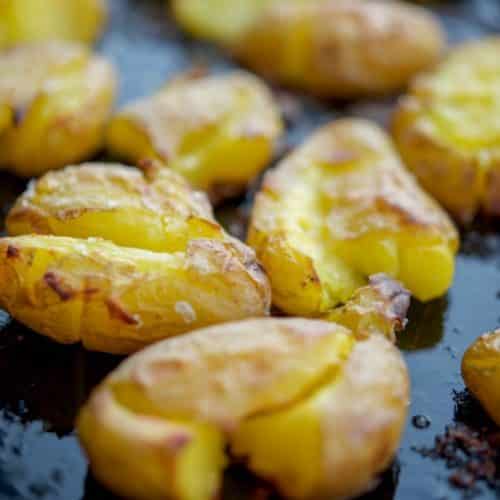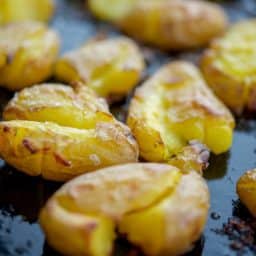 Sea Salt Smashed Potatoes
Sea Salt Smashed Potatoes made with baby potatoes, olive oil and salt are a simple, tasty side dish that dresses up any meal. 
Instructions
Place the potatoes in a large pot and cover with water. Bring to a boil on top of the stove, reduce heat to medium and cook for 15 minutes. The potatoes should be soft when pierced with the tip of a sharp knife. Drain the water and place the potatoes back into the pot.

Preheat oven to 450 degrees F.

Add the oil and toss to coat; then place the potatoes on a baking sheet.Take the heel of your palm or the bottom of a glass and smash the potatoes; then and sprinkle with the sea salt.

Bake for 20-30 minutes until they turn brown and crispy.
Related Recipes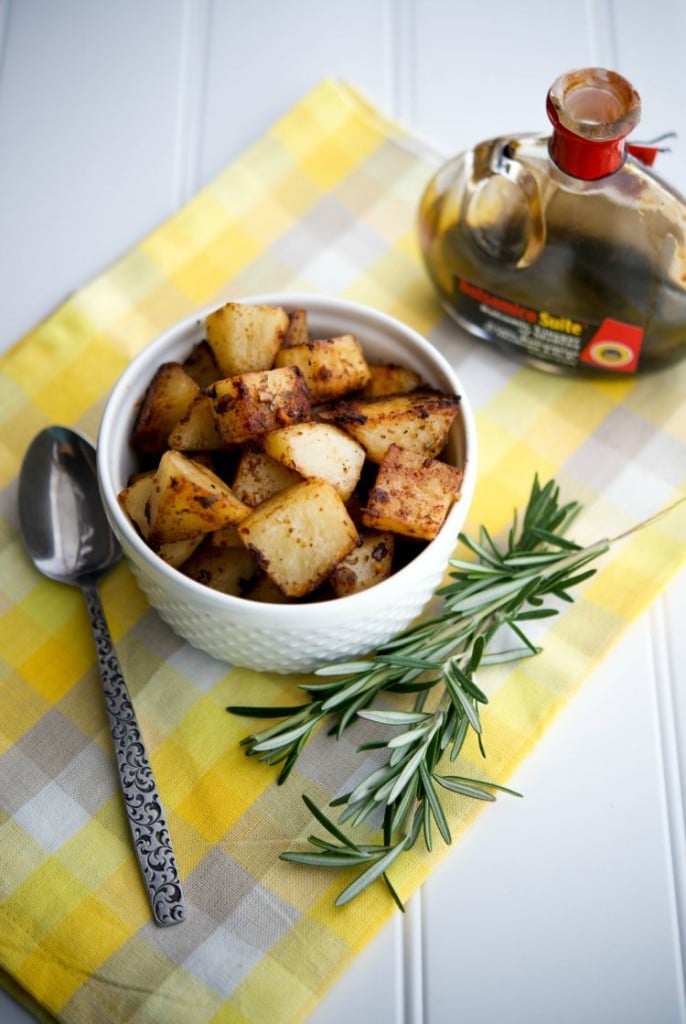 Balsamic Rosemary Roasted Potatoes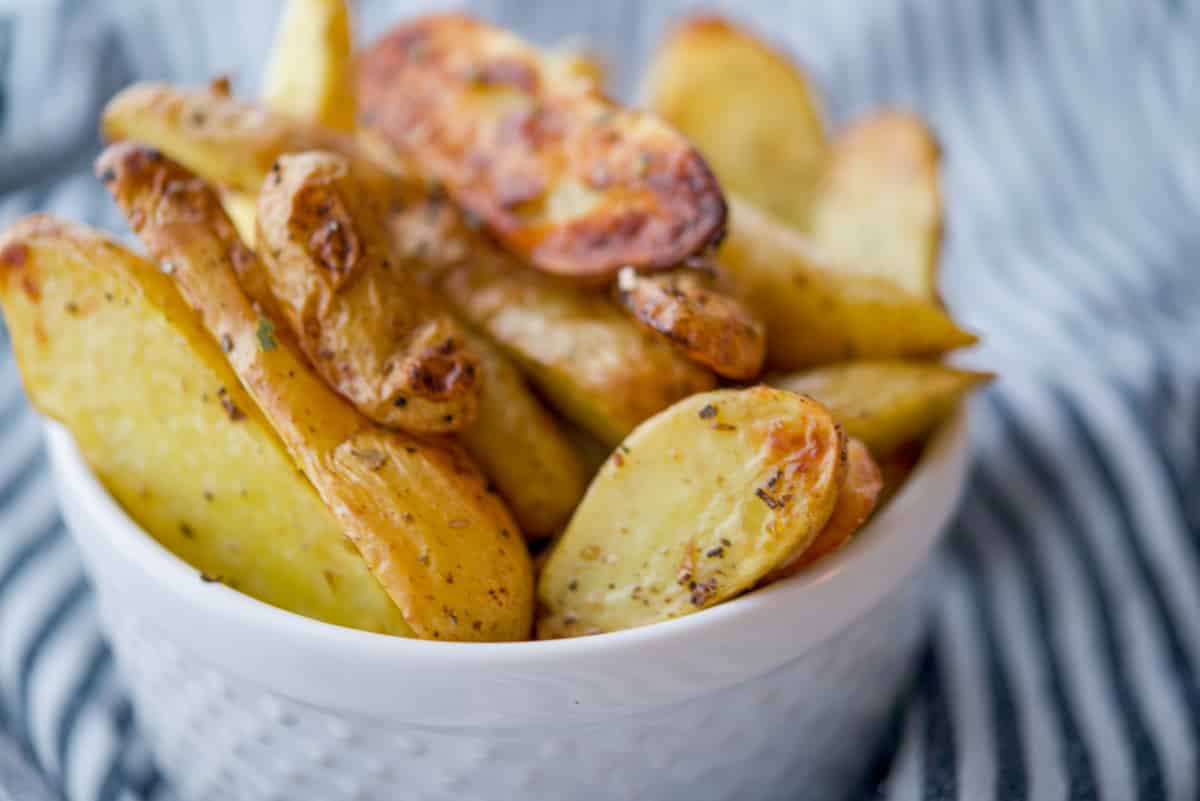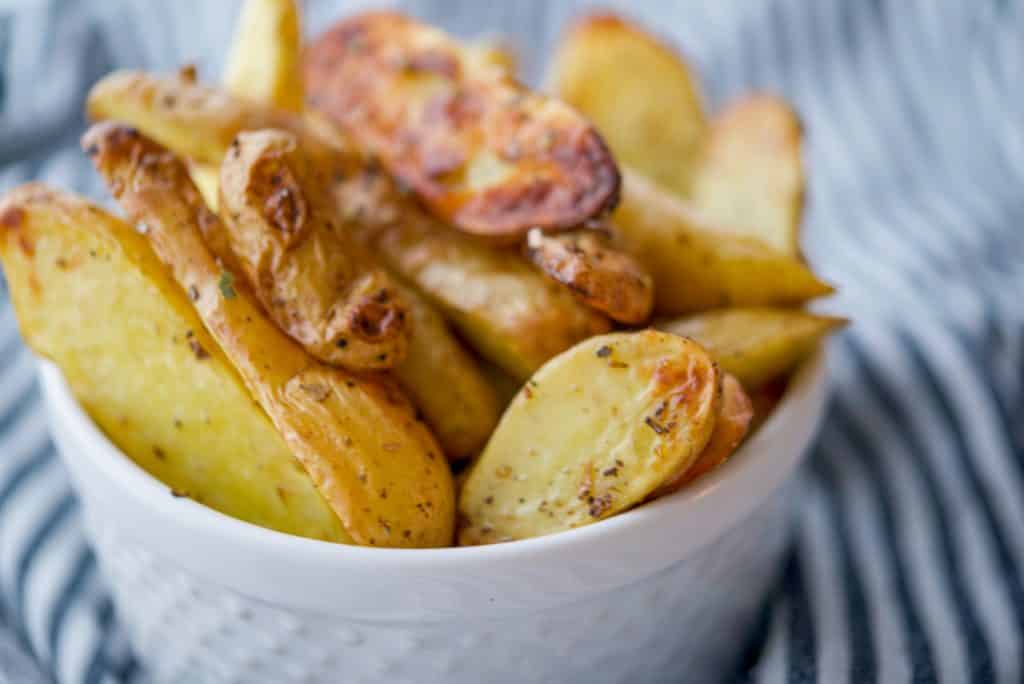 Greek Roasted Fingerling Potatoes

CONNECT WITH ME ON SOCIAL MEDIA