Welcome to Week 34 of Seafood Frenzy Friday where I select seafood recipes from some of my food blogging friends to showcase for all of you since I don't eat any fish myself. Simply click on the name of the recipe underneath the picture to be taken to the author's original post.
*Reminder: You only have until this SUNDAY, SEPTEMBER 23, 2012 to place your order for Pampered Chef products. Here's the link in case you missed it! Enjoy the selections this week!
Strands of My Life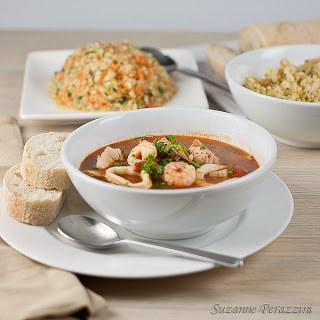 Rufus' Food and Spirit Guide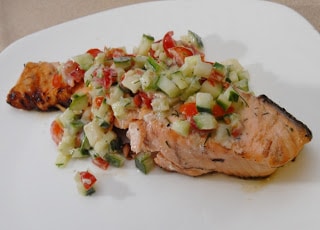 Sake Salmon Steak with Cucumber and Tomato Relish
Juanita's Cocina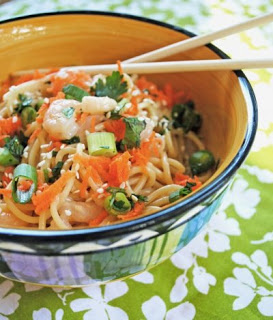 Smoky Wok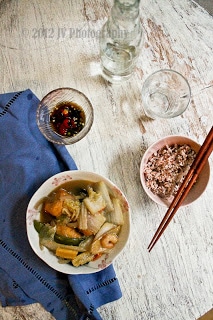 LuLu's Sweet Secrets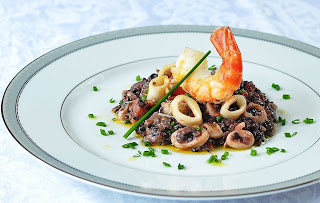 Forbidden Rice Risotto with Calamari and Shrimp
The Heritage Cook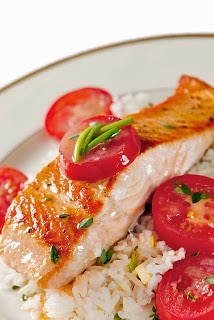 Grilled Garlic-Shallot Salmon with Beurre Blanc Sauce
Manus Menu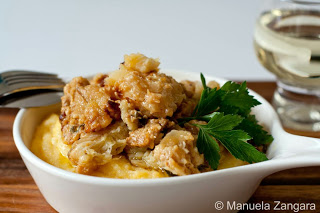 The Shiksa in the Kitchen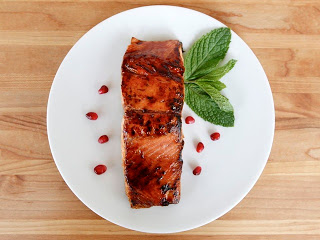 Seafood Frenzy Friday Week #2 features seafood recipes from around the web by some of the world's best food bloggers. Join us each week!