Welcome to Week 28 of Seafood Frenzy Friday where I select seafood recipes from some of my food blogging friends to showcase for all of you since I don't eat any fish myself. Simply click on the name of the recipe underneath the picture to be taken to the author's original post.  ENJOY! 
Smoky Corn Chowder with Shrimp
Crab, Avocado and Corn Salad
Lemon & Spring Onion Parchment Salmon
Sumptuous Spoonfuls
Forkful of Comfort
Coconut Shrimp
Lauren Kelly, Certified Nutritionist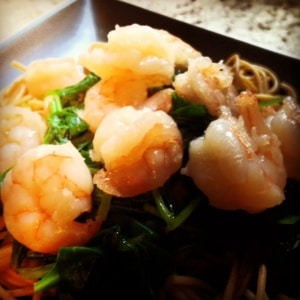 Healthy Shrimp Scampi
Thank you all for allowing me to share~Wishing you all a fabulous weekend!