Monkey bread rolls made with fresh chopped apples, brown sugar, ground cinnamon and chopped walnuts make a tasty, sweet snack.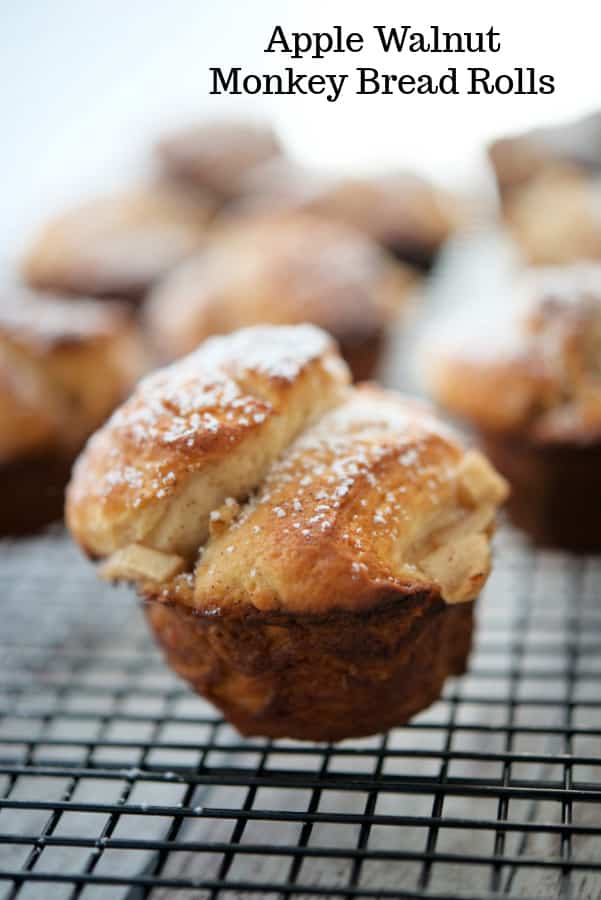 Christmas morning my kids like to have cinnamon rolls. I usually make them from scratch, but since I wasn't feeling well I made a quick version with refrigerated flaky biscuits.
I'll have to post that recipe one of these days, but in the meantime; these Apple Walnut Monkey Bread Rolls are just as tasty.
My daughter did the food shopping for me to get the dough for the cinnamon rolls and purchased two containers; which is entirely too many for just the four of us.
I had one can left after the holidays and wanted to make a new recipe using apples and walnuts since it's one of my favorite flavor combinations.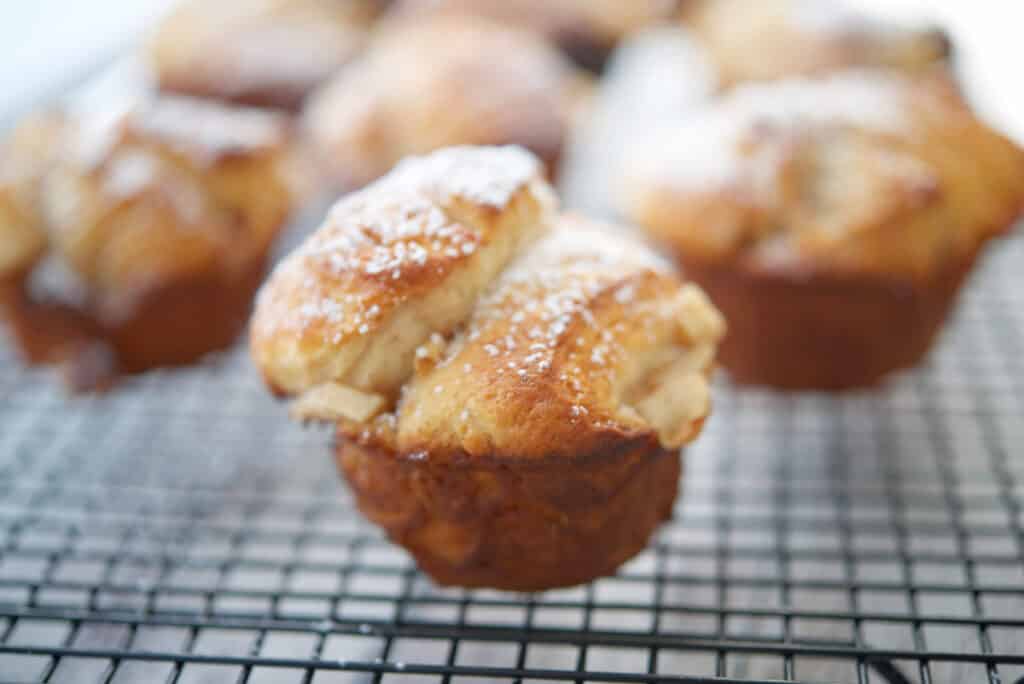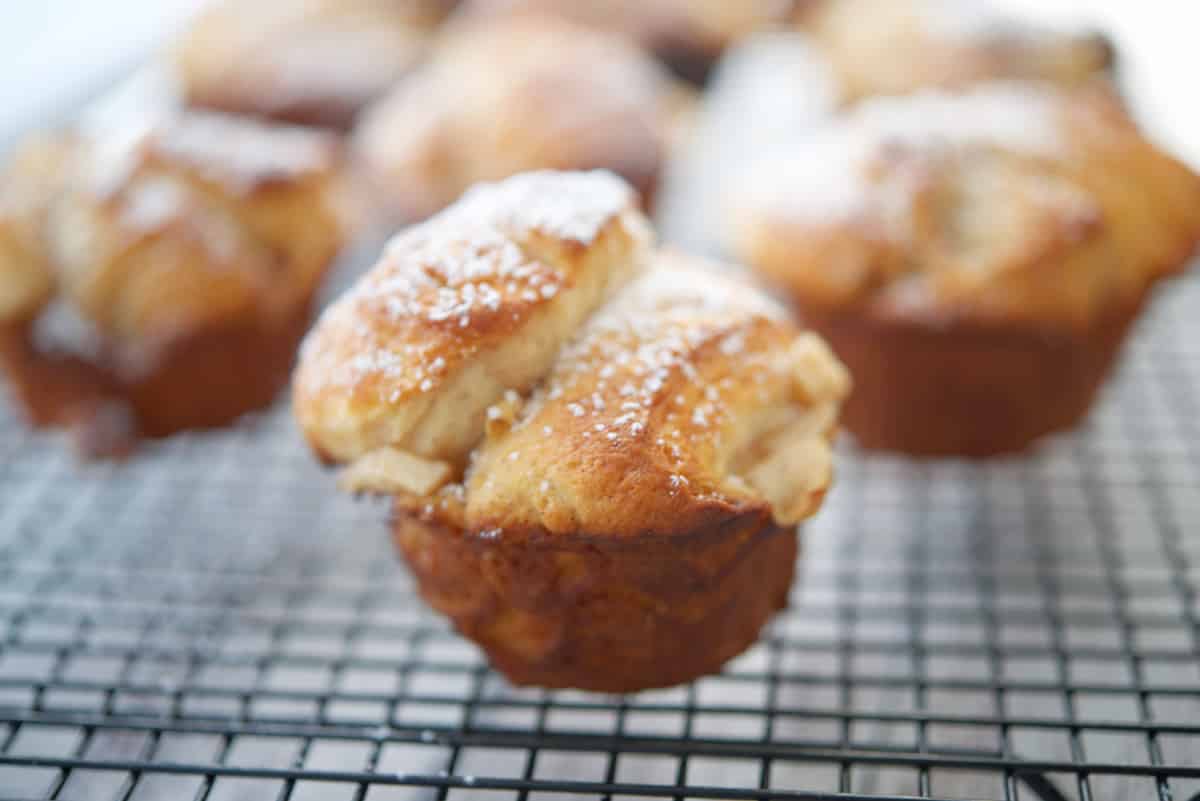 What is Monkey Bread?
The term monkey bread refers to a loaf of formed pieces of dough that has been dipped in butter. It's rich, savory, sweet and got the name because you pick it apart with your fingers like a monkey would eat their food.
You can make monkey bread either sweet or savory; like these other rolls made with fresh rosemary, sun dried tomatoes, Kalamata olives and a variety of cheeses. Delicious!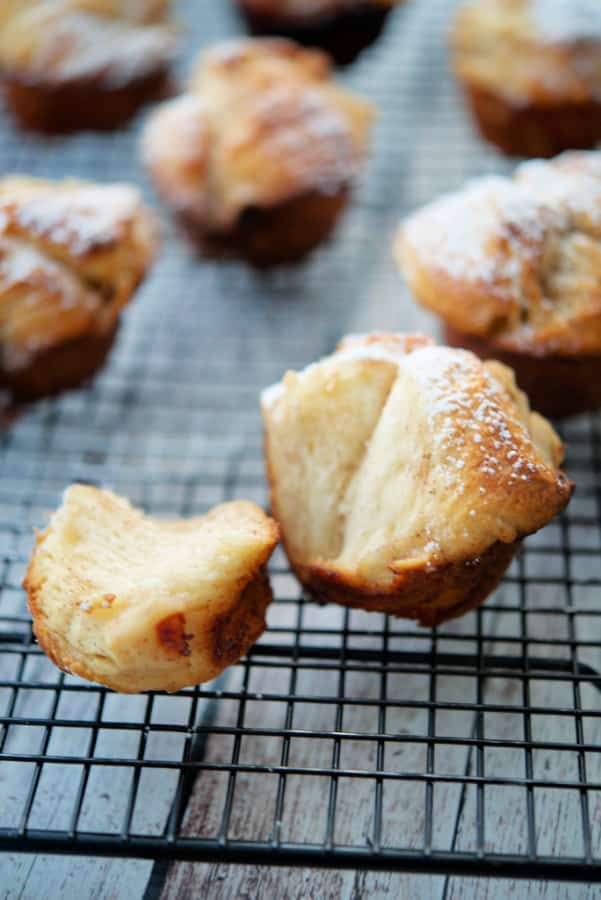 How do you make Apple Walnut Monkey Bread Rolls?
For this recipe you'll need flaky biscuit dough, chopped apples, light brown sugar, butter, ground cinnamon and chopped walnuts.
Preheat oven to 425 degrees F. Using kitchen shears, cut each biscuit into 4 equal parts and place in a mixing bowl. There are eight rolls in a package so you will have 32 cut biscuit pieces.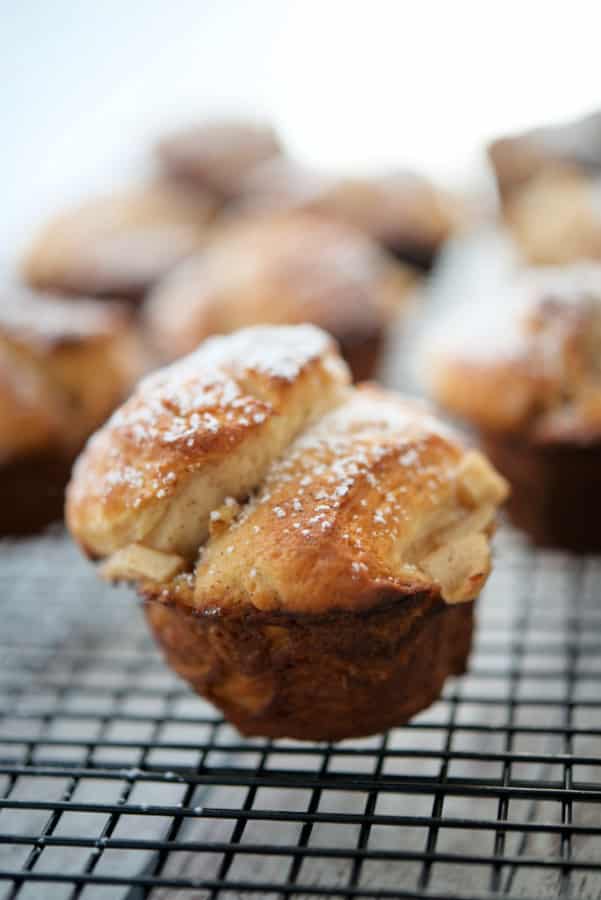 Add the remaining ingredients to the bowl and mix well. Next, scoop out 4 pieces of dough with some of the apples and walnuts and place in a nonstick muffin pan. Repeat for all; then bake for 18-20 minutes until the dough puffs up and is cooked through.
Remove the rolls from the pan, sprinkle with confectioner's sugar (optional) and eat warm. My family loved these Apple Walnut Monkey Bread Rolls and devoured them.
My daughter suggested that you add the apple walnut filling inside each of the 32 dough pieces; which sounds like a good idea to me. However, it will take a lot longer to prepare, but it definitely sounds like it may be worth the extra effort. ~Enjoy!
VISIT THE

RECIPE INDEX

TO SEARCH FOR MORE RECIPES BY CATEGORY.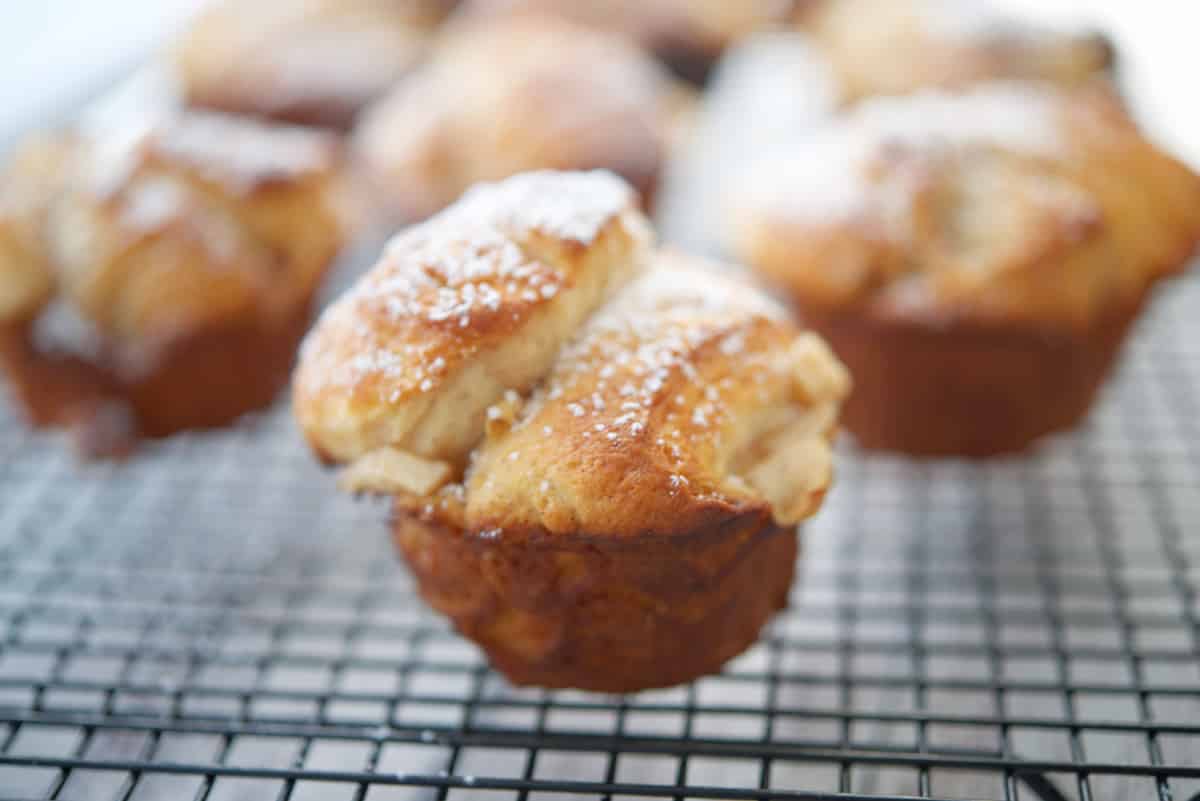 Did you make this recipe?
Share a comment on the blog or mention @CarriesExpKtchn on Instagram!
Related Recipes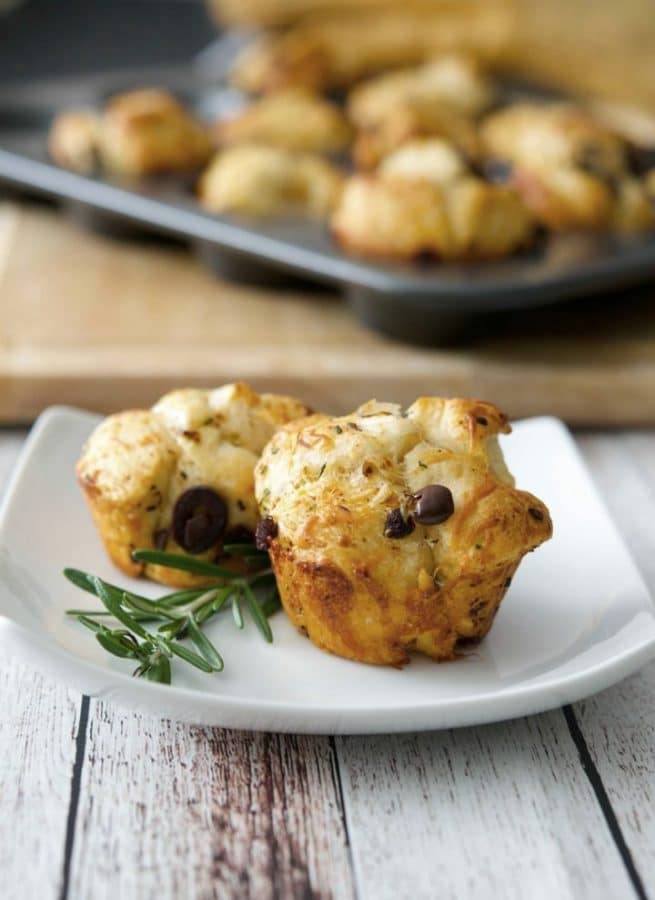 Mediterranean Monkey Bread Rolls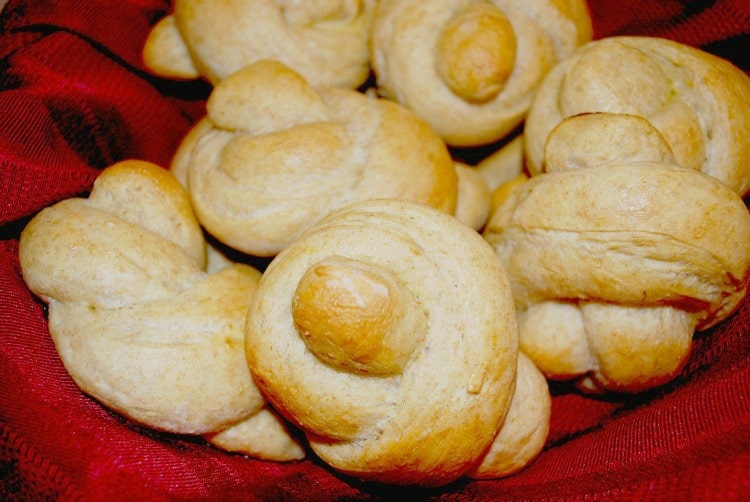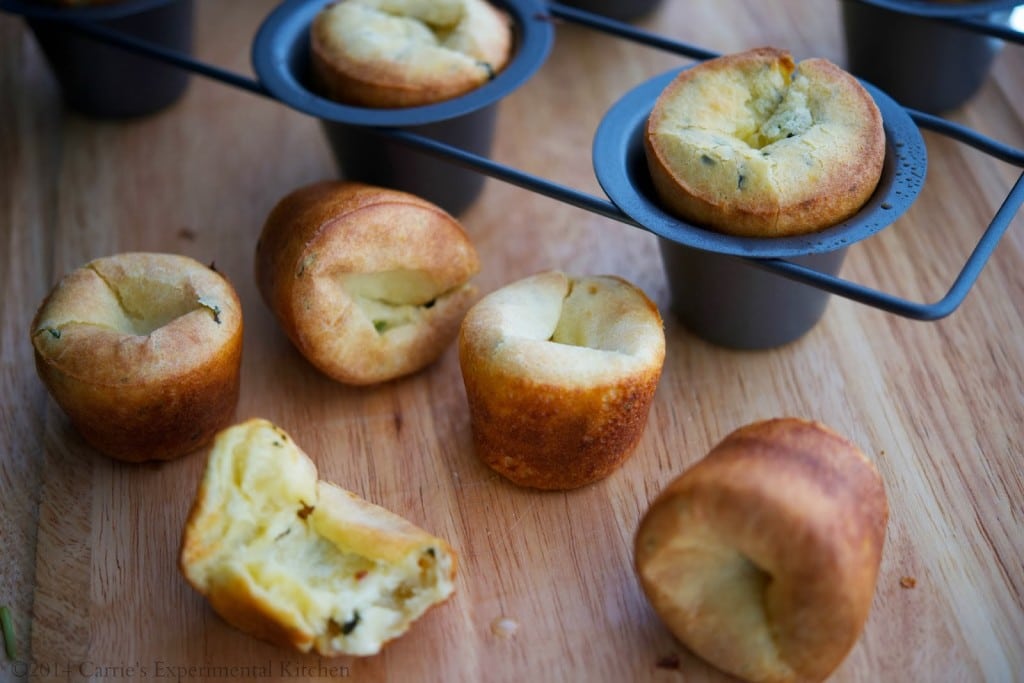 SIGN UP FOR MY WEEKLY NEWSLETTER
AND RECEIVE
A FREE EBOOK!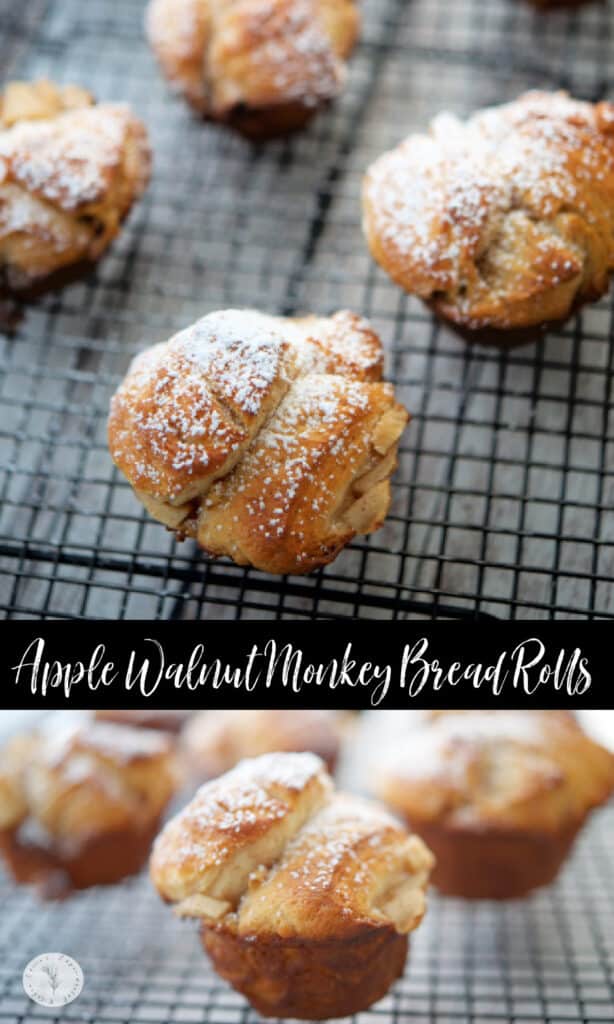 CONNECT WITH ME ON SOCIAL MEDIA