Creamy chocolate hazelnut spread mixed with chopped hazelnuts; then dipped in melted dark chocolate and topped with more chopped hazelnuts.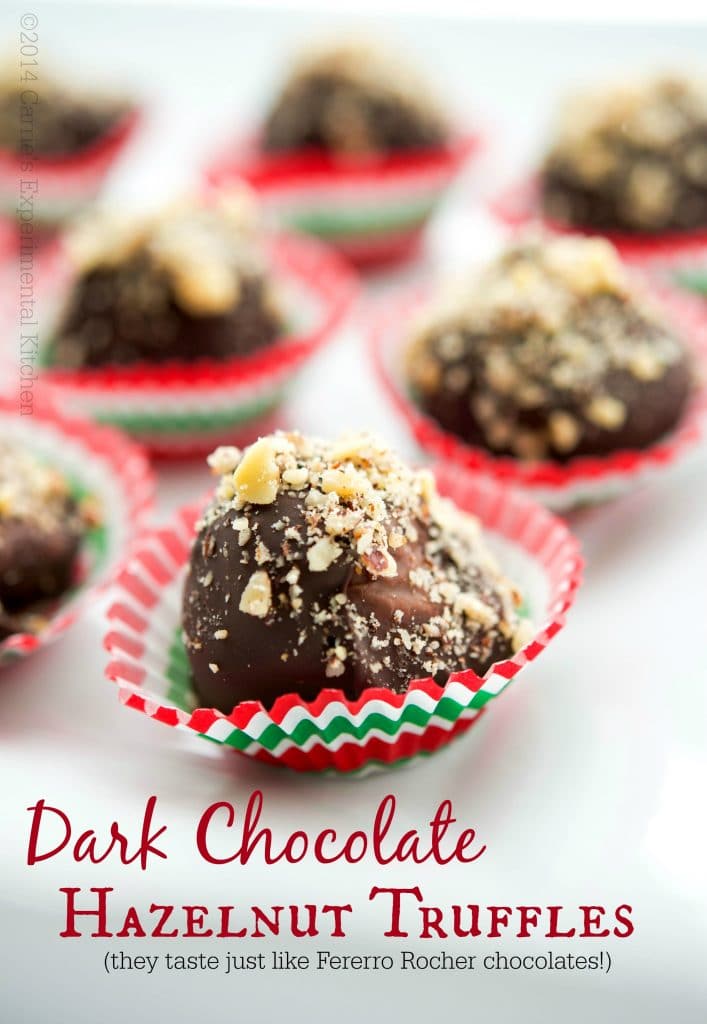 Nothing says "stocking stuffer" at Christmastime in my house like Ferrero Rocher chocolates. My kids just LOVE them! So this year I decided to experiment on my own to recreate these decadent chocolates.
"By George, I think I've got it!" with these Dark Chocolate Hazelnut Truffles.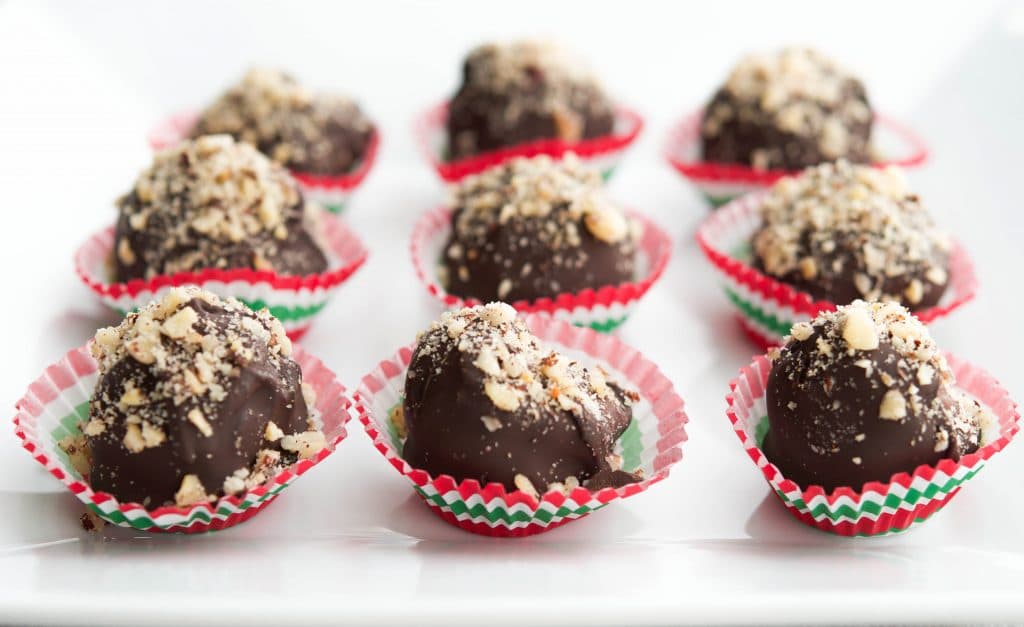 Creamy chocolate hazelnut spread (I used Nutella) mixed with chopped hazelnuts; then dipped in melted dark chocolate and topped with more chopped hazelnuts. PERFECTION!
These Dark Chocolate Hazelnut Truffles are a little time consuming to make; however, most of the time is spent in the resting or chilling stage so you could technically start them one day, then finish another.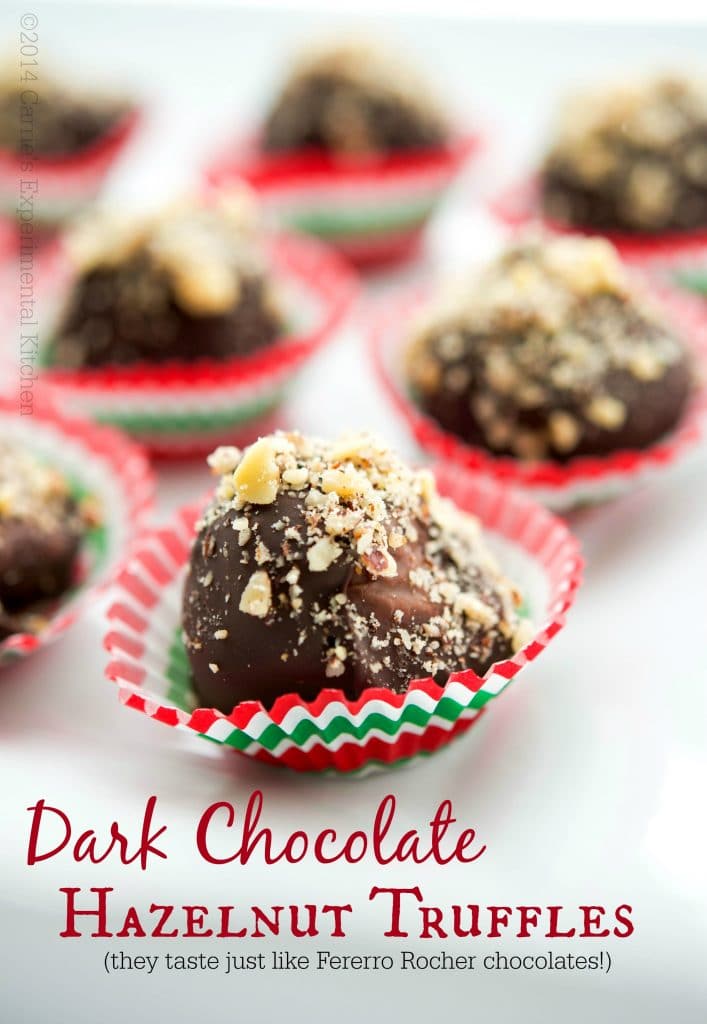 How do you make Dark Chocolate Hazelnut Truffles?
I started out by combining the chocolate hazelnut spread and chopped hazelnuts then allowed the mixture to cool completely for a few hours in the refrigerator.
Next, I rolled the mixture into balls then placed them in the freezer to chill completely before dipping them into the melted chocolate so the chocolate would adhere better.
Once they're done, keep the truffles refrigerated until ready to serve for up to 1 week or in the freezer for up to 3 months, if they can last that long.
I made one batch and I don't think I'm going to have any left for my Christmas cookie platter. My family has just about eaten every last one of them. I guess this recipe for Dark Chocolate Hazelnut Truffles is a definite keeper. ~Enjoy!
Sign up for my weekly newsletter
and receive
a FREE eBook!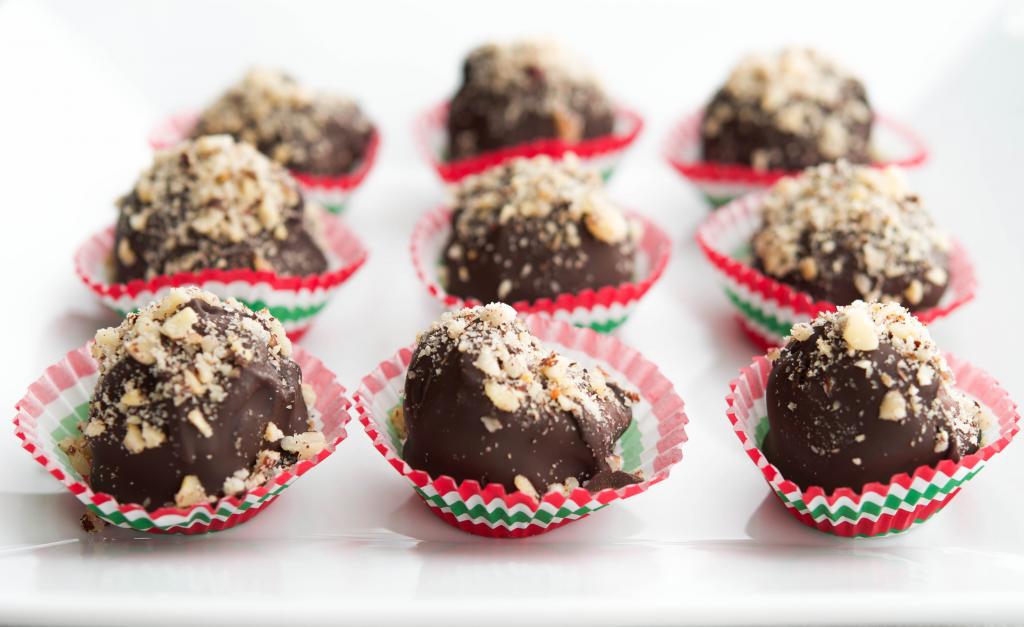 Instructions
Add 1/2 cup hazelnuts to a food processor and pulse until the nuts are chopped fine; then add the Nutella and pulse again until it's mixed well.

Scrape out the mixture and place in an airtight container and refrigerate until solid, approximately 3- 4 hours or overnight.

Line a baking sheet with parchment paper, remove the mixture from the refrigerator and form into 1" balls. Place on the parchment paper and freeze for 1-2 hours or overnight until hardened.

Place the remaining 1/2 cup of nuts in a small bowl; then melt the chocolate according to package directions.

Remove the mixture from the freezer and dip each ball into the melted chocolate then place back on the parchment paper. Top with nuts while the chocolate is still wet. Once the chocolate has dried, place in an airtight container in the refrigerator or freezer. (I like to place them in the freezer on the baking sheet to help with the drying before placing them in individual wrappers and storing them.)
Did you make this recipe?
Share a comment on the blog or mention @CarriesExpKtchn on Instagram!
Visit the

recipe index

to search for more recipes by category.

Related Recipes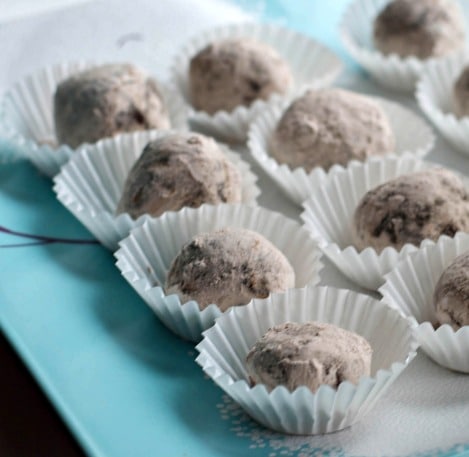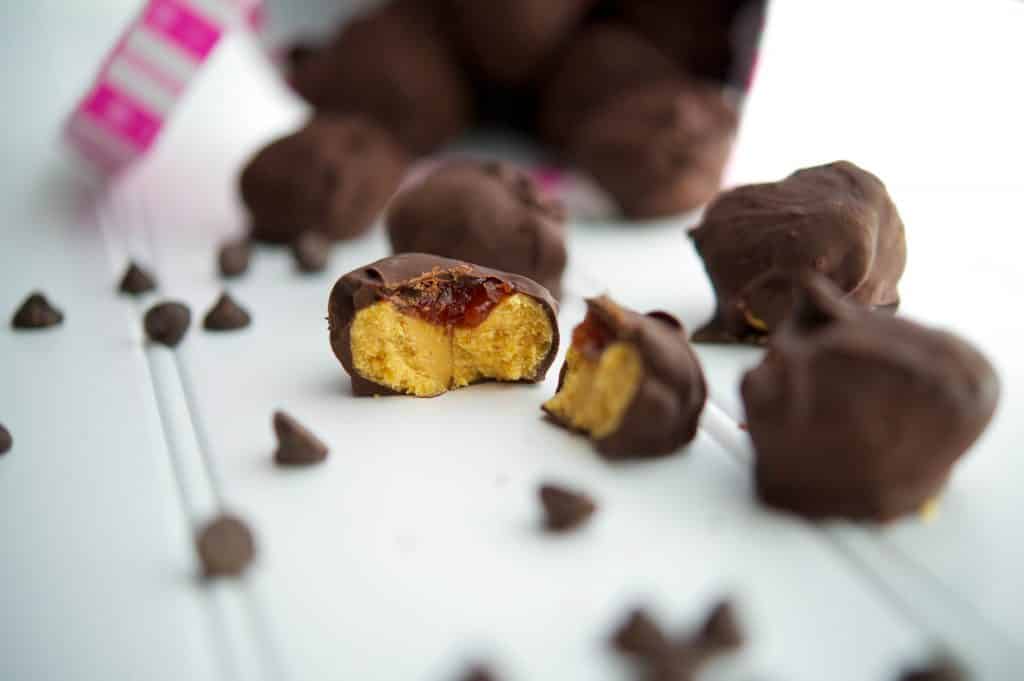 Peanut Butter & Jelly Truffles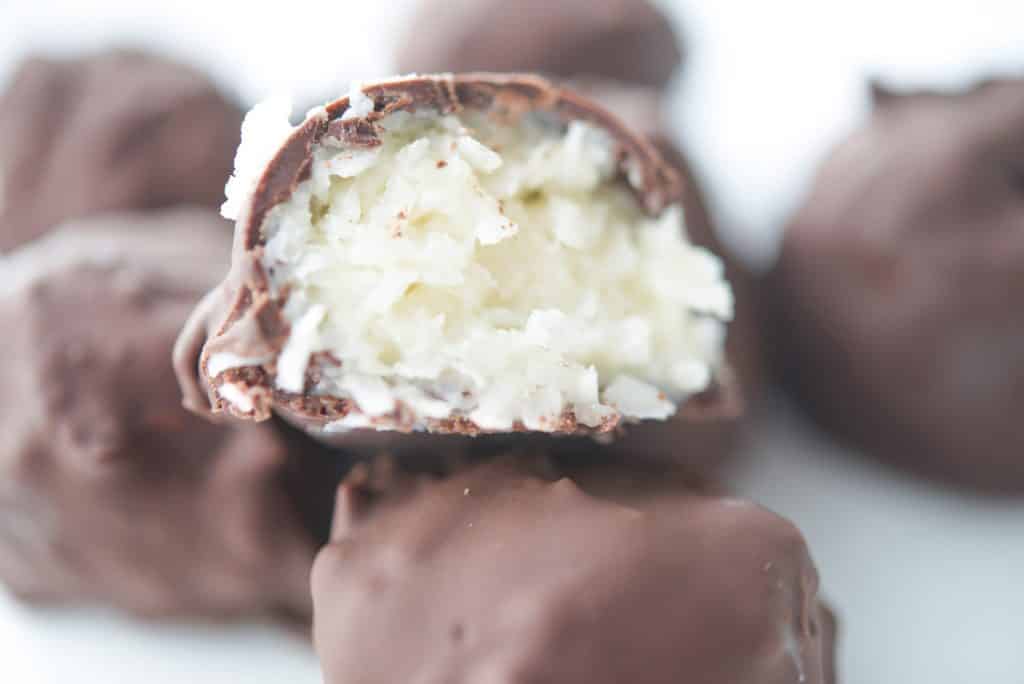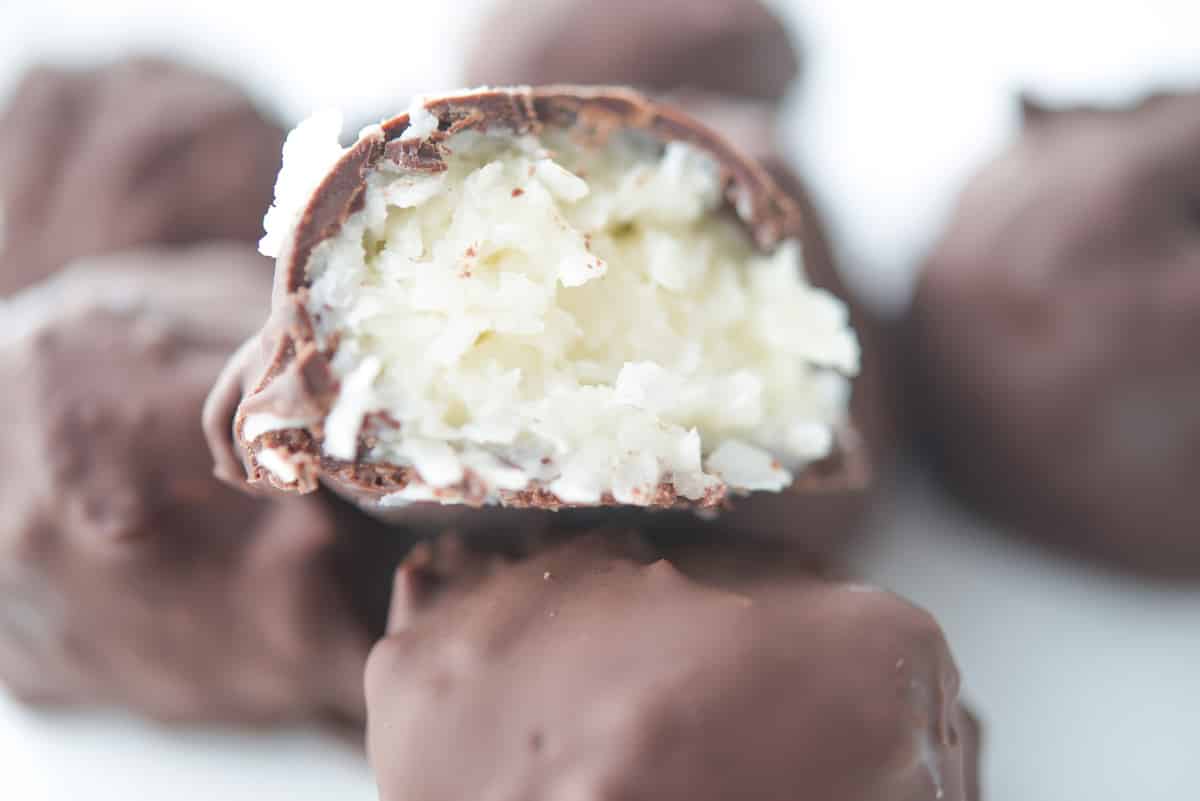 Dark Chocolate Coconut Truffles
Connect with me on Social Media