Greek Tomato Zucchini Fritters made with tomatoes, zucchini, fresh mint, basil and self rising flour, make a tasty side dish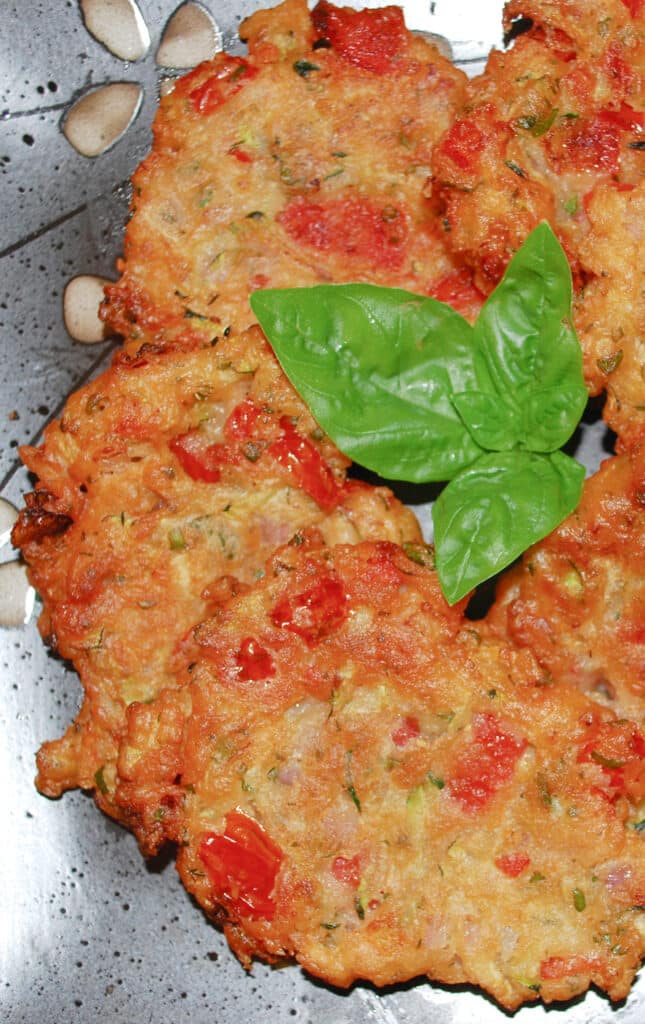 I'm back!!! Well for those of you who don't know me personally, I have been on vacation for the last 3 weeks with my family and was unable to post on a regular basis (or create some new and interesting recipes!).
However, hopefully my travels will have paid off in the long run since I was fortunate enough to visit eight wonderful places in Europe including Barcelona, Spain; Nice/Monaco/Monte-Carlo, France; Tuscany, Rome and Sorrento, Italy; Ephesus, Turkey; and Athens and Santorini, Greece.
It was an AMAZING experience and one that my family and I will never forget. The history and architecture was simply astounding; not to mention the food…can't forget about the food!
I tried to write down as many new dishes as possible so I could replicate them once I got home and tried my first one last night. We were in Santorini, Greece.
And no, they didn't film Mama Mia there despite people singing it's theme song throughout the streets–none of whom actually came from Greece–darn tourists! 🙂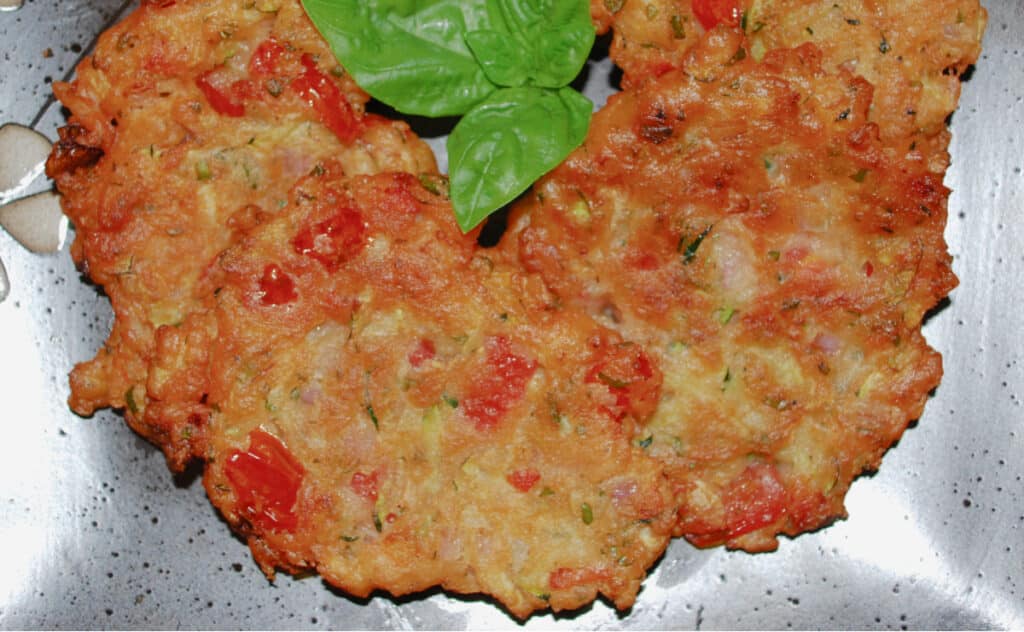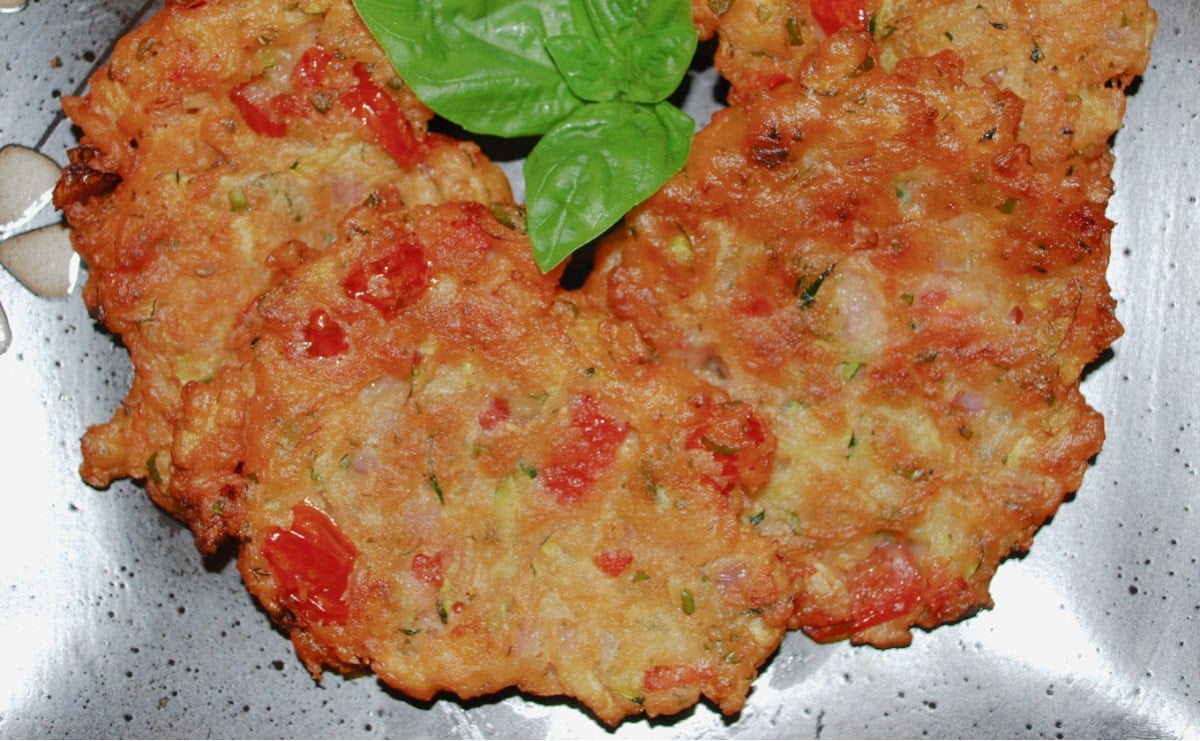 They said the movie was actually filmed on a different island; however Sisterhood of the Traveling Pants was filmed there and my youngest daughter was just as happy.
What are Greek Tomato Zucchini Fritters?
Anyway, back to the food. We were on a tour and we visited the Boutari Winery where we learned about their grapes, which astonishingly grew in a bush that was very low to the ground, tasted some of their white wine varieties and had some meze; which is Greek for 'small meals' like our American version of appetizers.
One of the meze they served were these Greek Tomato Zucchini Fritters or Domatokeftedes. They were very good and seemed easy enough to make. When I asked what was in them, they told me I could find the recipe online by searching "Santorini recipes".
So after I got home, I did some searching and there they were. Each recipe I found called for different ingredients so I took parts of each recipe and created my version of them.
I was amazed at how the ingredients actually formed together without any need for eggs or dairy products and they were absolutely delicious! ~Enjoy!
VISIT THE

RECIPE INDEX

TO SEARCH FOR MORE RECIPES BY CATEGORY.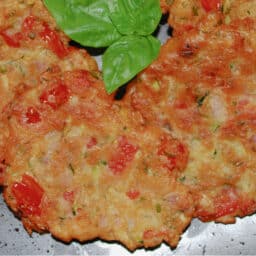 Greek Tomato Zucchini Fritters
Greek Tomato Zucchini Fritters made with tomatoes, zucchini, fresh mint, basil and self rising flour, make a tasty side dish
Instructions
Add all ingredients to a bowl and mix well.

In a large frying pan, heat approximately 1-inch of oil over medium-high heat. Drop a kitchen sized tablespoon of the mixture into the hot oil and flatten slightly.

Allow the fritters to brown 3-5 minutes; then flip to the other side to brown for another 3-5 minutes. Remove from the pan and drain on paper towels or brown paper bags. Serve hot. (Makes 6 fritters)
CONNECT WITH ME ON SOCIAL MEDIA