Italian Matzo Ball Soup is a chicken broth based soup with matzo balls made with fresh rosemary and grated Pecorino Romano cheese.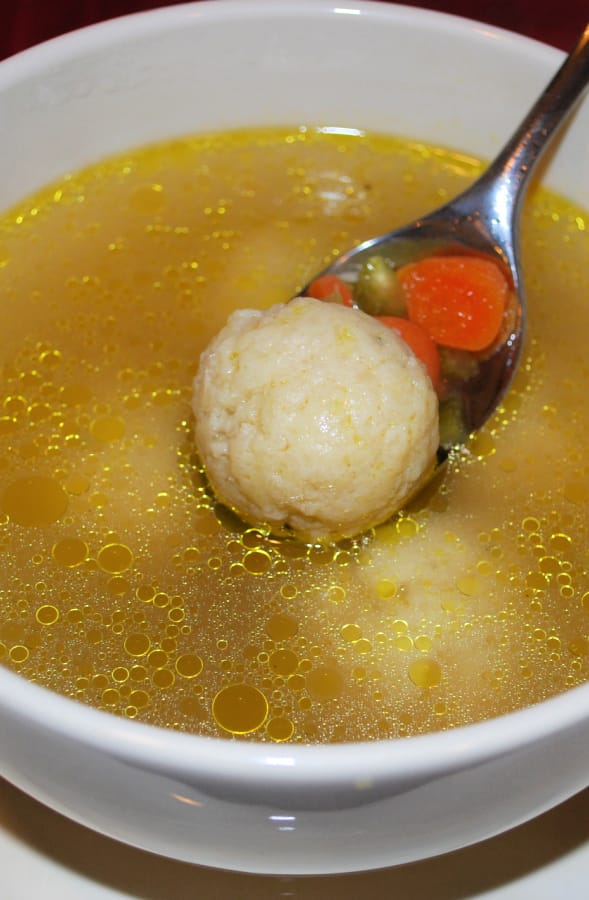 Growing up in NJ, I'm proud to say that we are the Diner Capital of the World. Don't take my word for it, apparently we are according to 50states.com, even before Guy Fieri started that Diners and Drive-In's show.
To me, diners and Matzo Ball Soup go hand in hand…that and greasy cheeseburgers and fries at 3am back in my mid-twenties, but I digress…There's nothing better than going to a diner and ordering Matzo Ball Soup and a Grilled Cheese Sandwich on a rainy day.
It was always one of those soups I never even tried to make at home. Usually, when ordering out, it is made with a clear broth and the matzo balls.
Then one day, a few years ago, I found the mix in my local grocery store. I'm sure it was there the entire time, but since I don't practice the Jewish religion, I rarely go down that particular isle.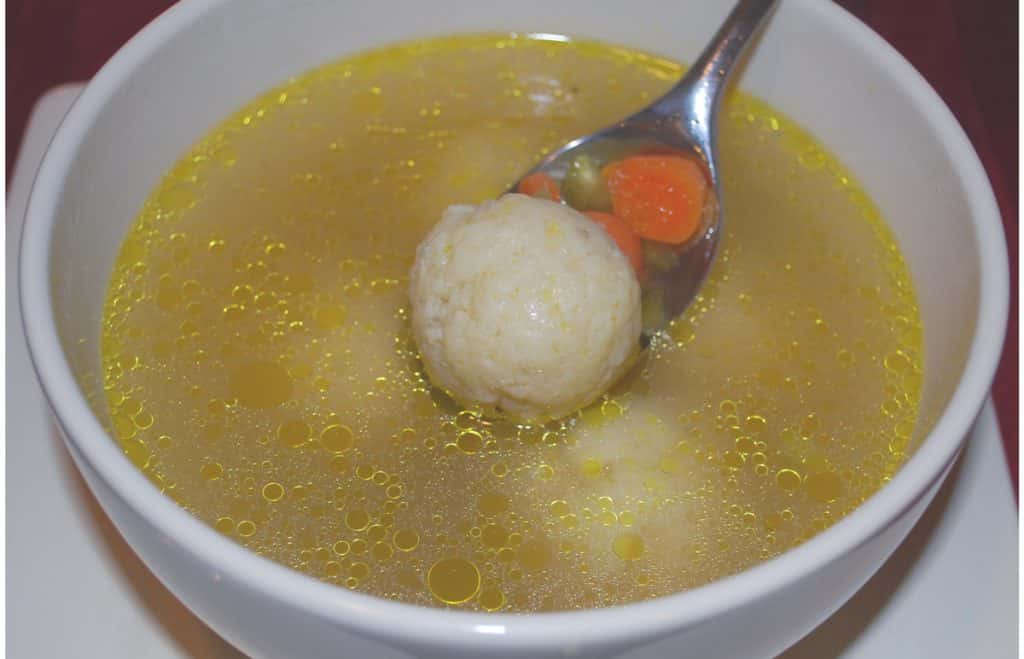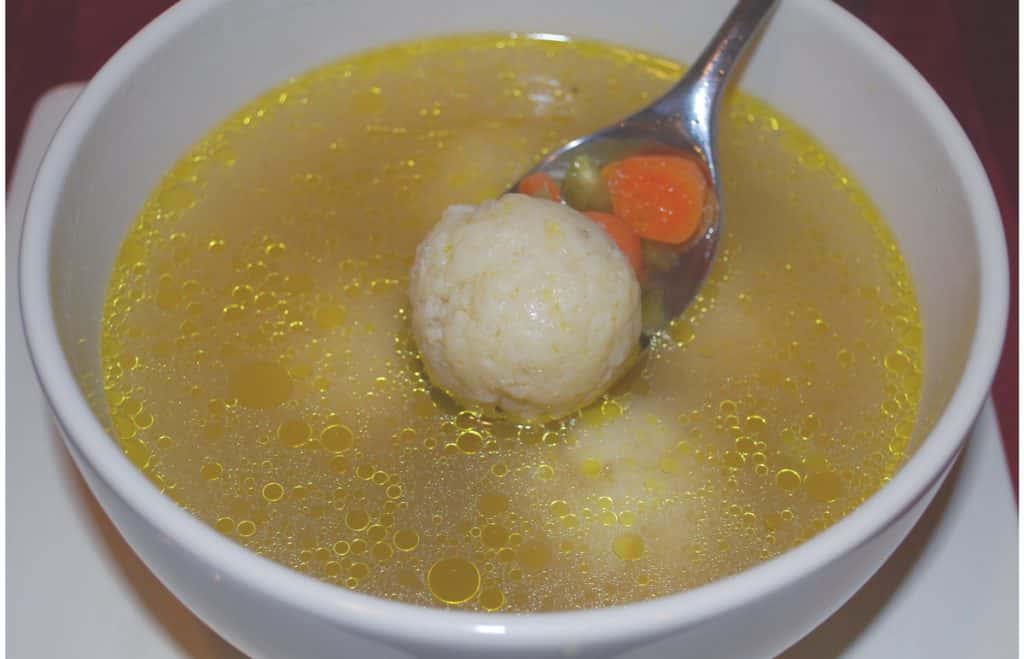 How do you make Italian matzo ball soup?
I figured I could do it myself, how hard could it be right? Making this matzo ball soup was SO easy. I just prepare the mix with the eggs and oil but I also add in a little fresh rosemary and Pecorino Romano cheese as well as some carrots and celery to the broth.
This Italian Matzo Ball Soup was delicious and goes well by itself or accompanied with a salad or sandwich. I tend to make the Matzo balls a little smaller as they do "plump up" and it's just easier to eat.
SIGN UP FOR MY WEEKLY NEWSLETTER
AND RECEIVE
A FREE EBOOK!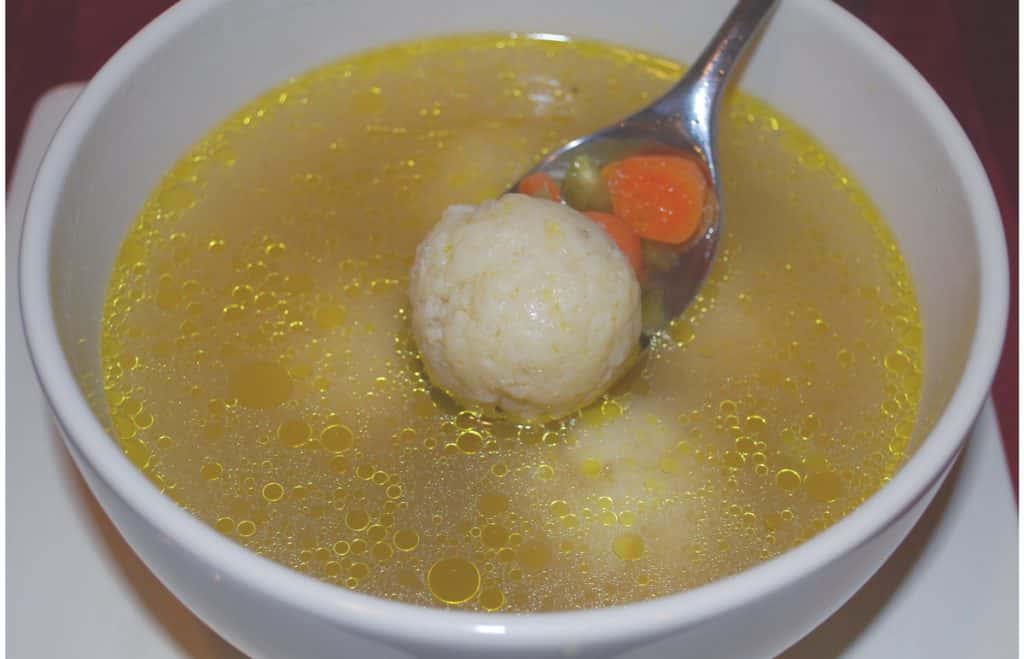 Instructions
For the Soup
In a large saucepan, heat oil and add celery and carrots. Saute for 5 minutes; then add chicken broth. Bring to a boil; then lower to a simmer for 30 minutes.

Add the prepared Matzo balls and simmer for another 15-20 minutes. Season with salt and pepper.
For the Matzo Balls
Mix all ingredients together then refrigerate for 15 minutes. Form approximately 2 dozen 1-inch balls.
Did you make this recipe?
Share a comment on the blog or mention @CarriesExpKtchn on Instagram!
Related Recipes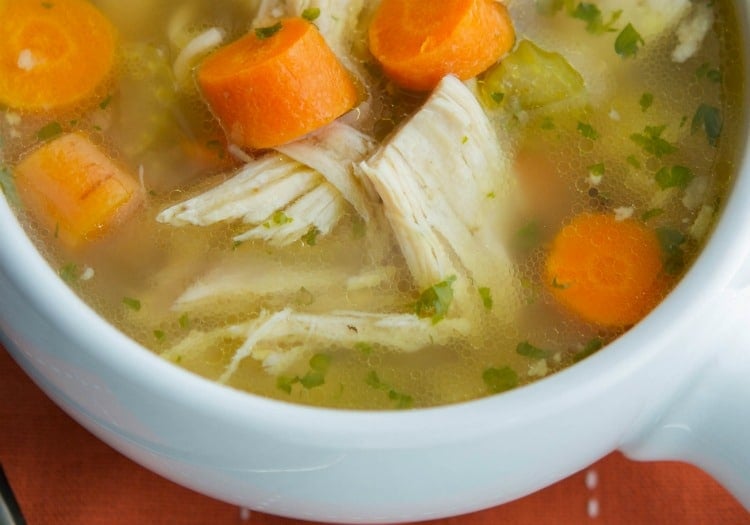 How to Make Chicken Noodle Soup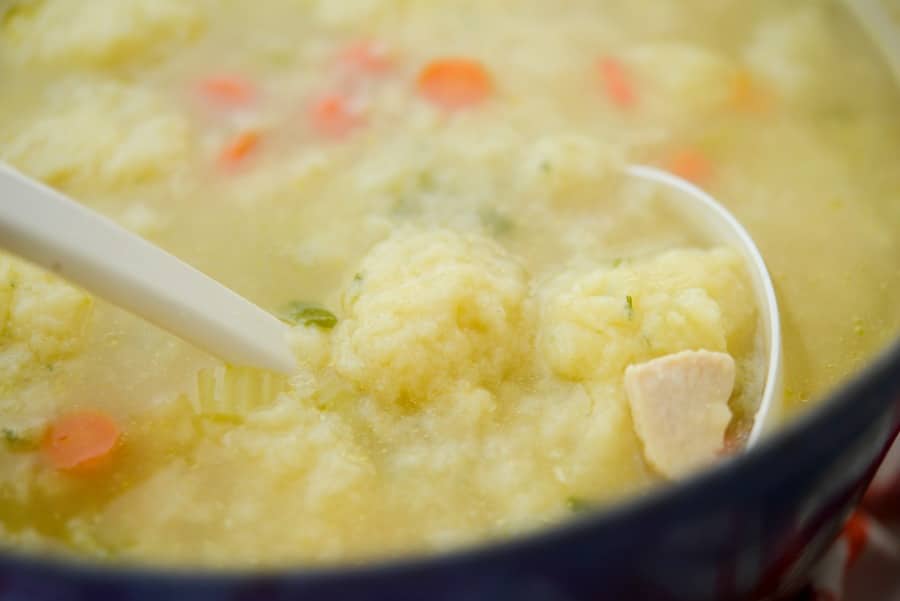 Homemade Chicken and Dumpling Soup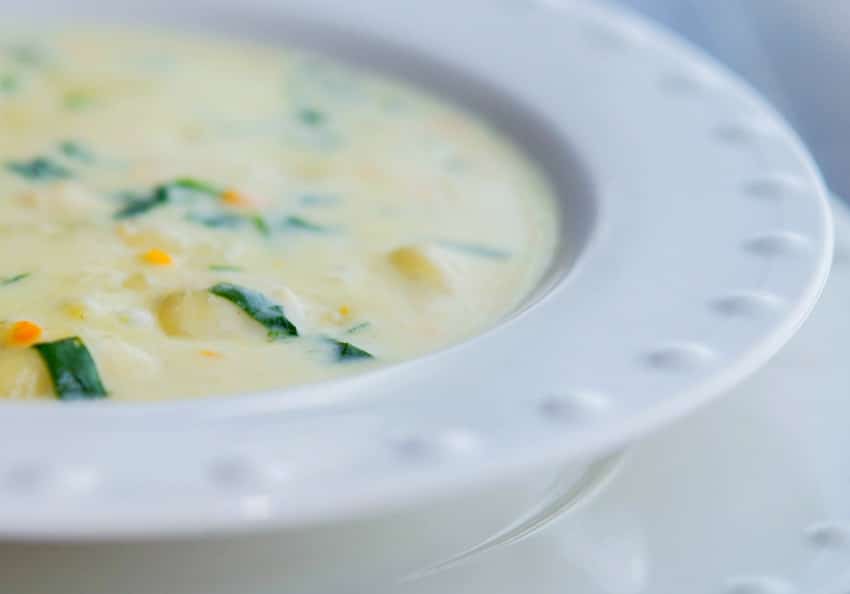 Chicken Gnocchi Soup (Olive Garden)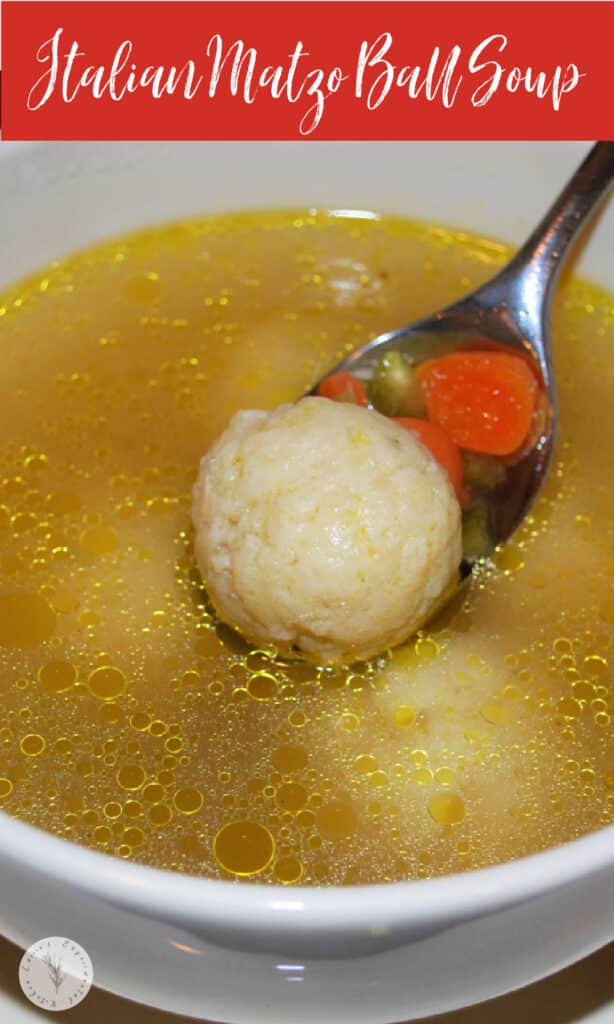 CONNECT WITH ME ON SOCIAL MEDIA