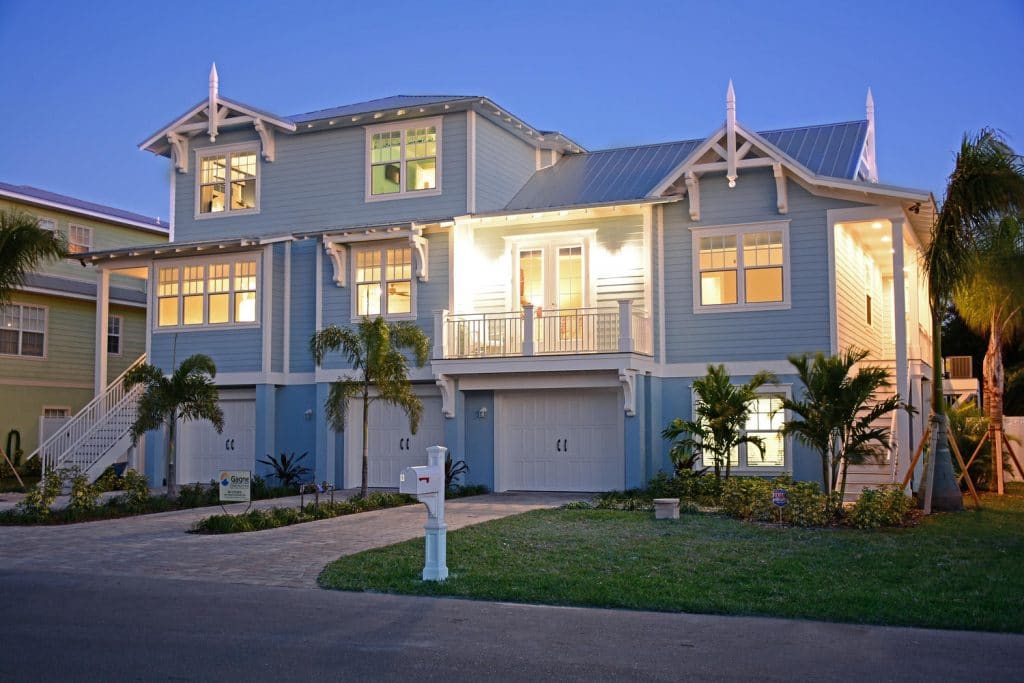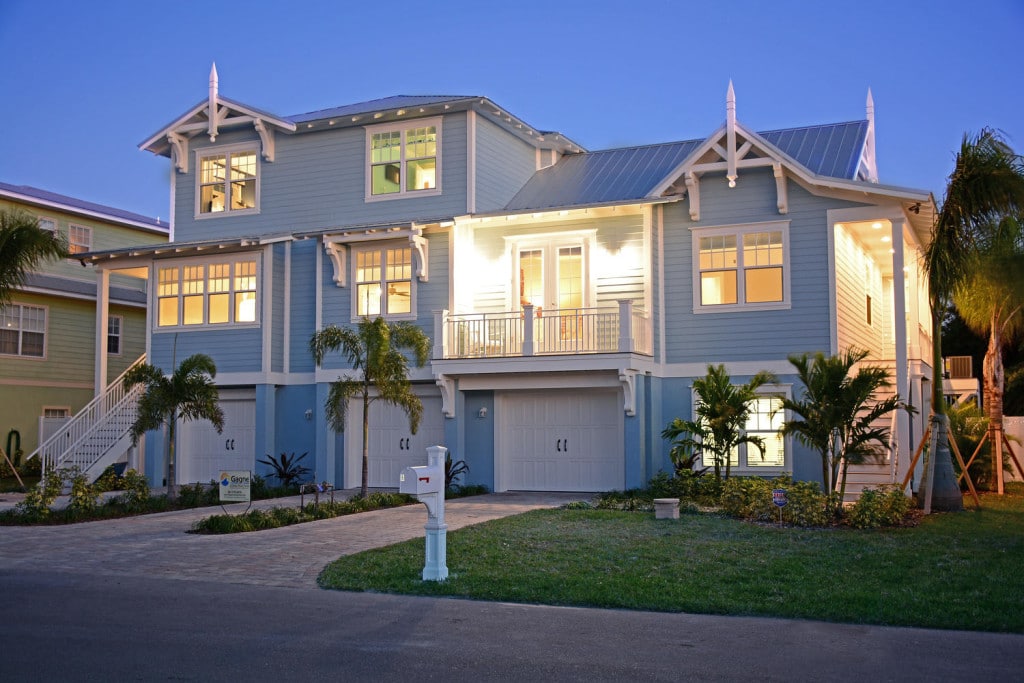 In the late 1960's, a widowed woman and her son purchased a two bedroom duplex in Holmes Beach, FL with the hopes that he and his family would live on one side and she on the other.
Not long after the house was completed, the son; who was in the military, was on leave in Hawaii and was killed when trying to save children who were drowning in the ocean. This woman was my husband's Aunt Mae.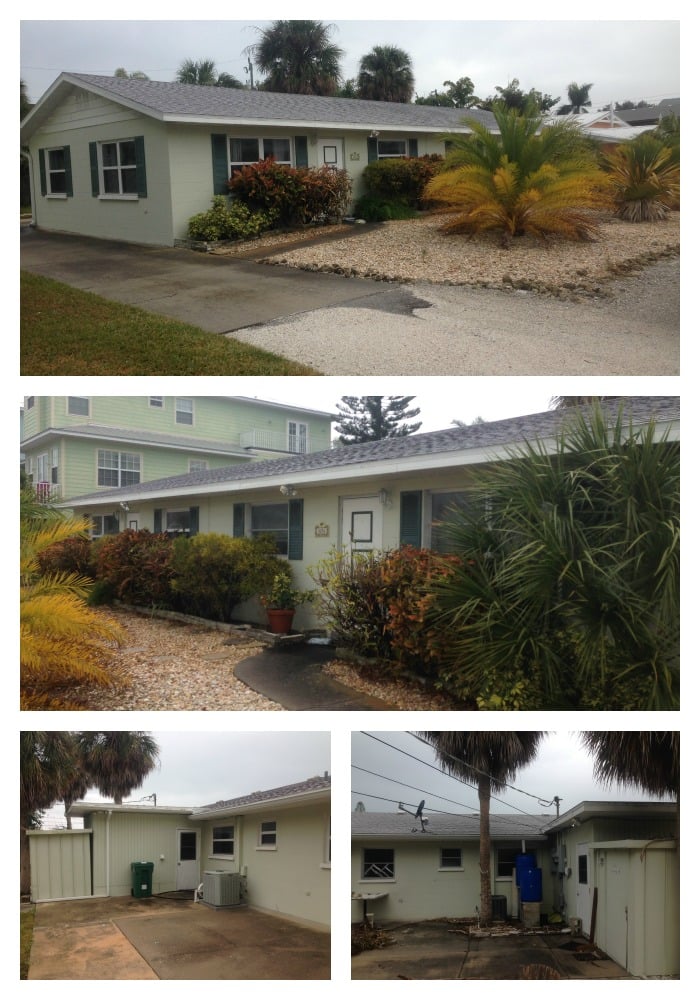 For years she did everything and anything to keep that house including taking in renters on one side and working as a maid in the then "up and coming" hotels on Anna Maria Island.
She was a very proud (and stubborn) woman who never accepted a handout, but would give you the shirt off her back. She was Portuguese and spoke her mind freely; especially if she didn't like something, but to her family and her home was everything.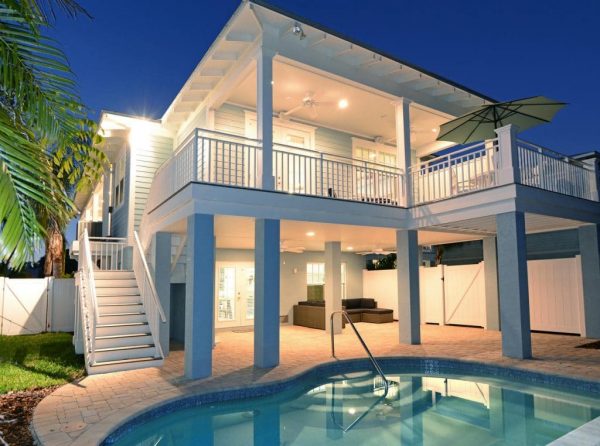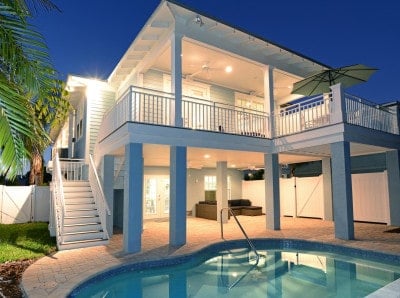 When I met and then married my husband back in 1995, she was already in her mid-80's and feisty as ever. She drove an old, beat up station wagon (circa 1960) that she spray painted whenever the sea air took another chunk out of it and due to complications during cataract surgery, she only had one eye.
My husband spent many summers in FL while growing up and once we were married (and had a family of our own), we spent every vacation there visiting her and his other Aunt & Uncle who lived a few miles away in Bradenton. It was (and is) a very special place for him and holds an extremely sentimental value.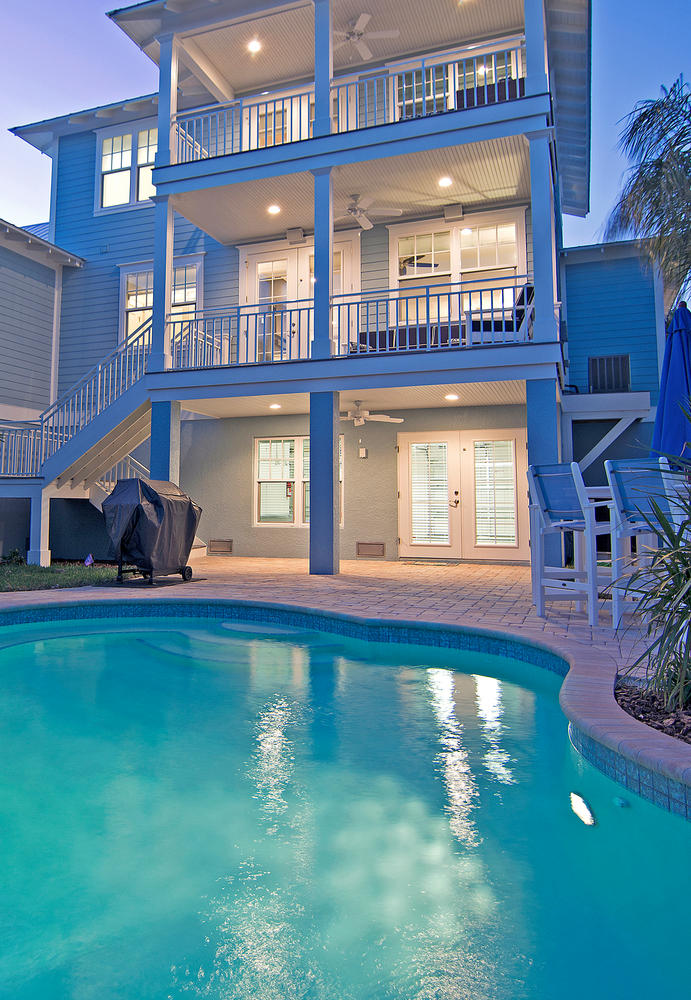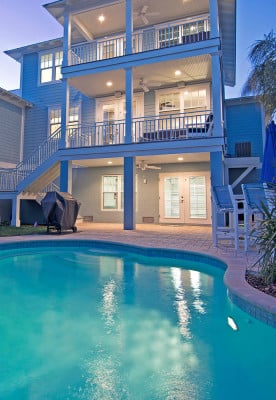 In her early 90's, she became ill with kidney failure. When the pain was becoming to great, she spoke with my father in law and husband and made them promise that her house never be sold. "It must stay in the family", she said.
She worked so hard and supported herself most of her life that she couldn't bare the thought of losing her home, even after death.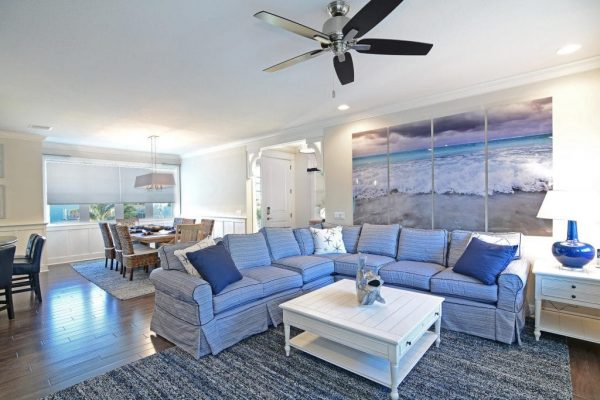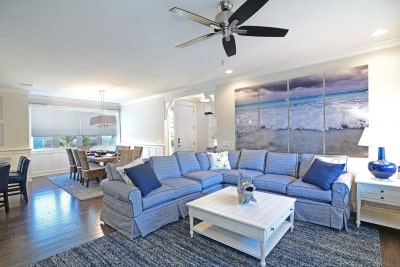 After she passed, my mother and father in law kept the house going for over 10 years and used the property for yearly rentals, but the house was deteriorating and needed major improvements. They tried to freshen up the units by renovating the kitchens, painting and new carpeting, but they just couldn't afford to keep it going themselves.
We decided to step in and help by offering to expand the home to increase the number of bedrooms and room sizes; however, FEMA had other plans. We had two options: leave the home as is and watch it be destroyed by low rent tenants or knock the house down and rebuild according to today's FEMA standards. We decided to rebuild and make it a home that our family would be able to use for many more years to come.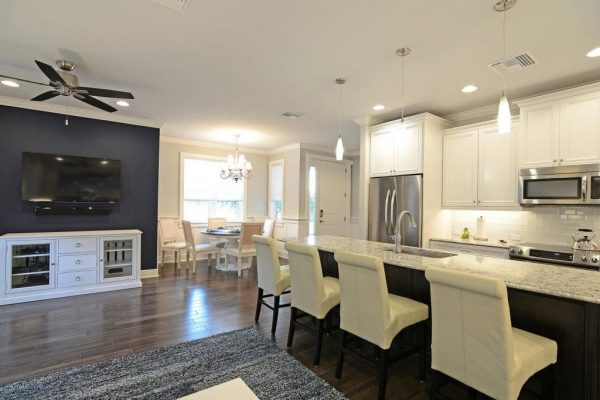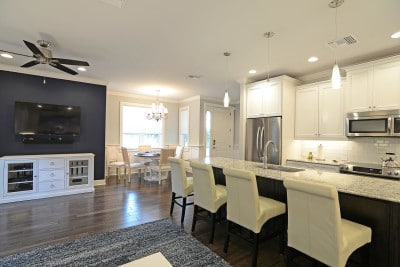 I'm happy to say that after 17 long (and grueling!) months the new duplex home is finally finished! My in-laws now have a place to stay during the cold NJ winter months, and for now, we will be renting out our side the majority of the year for vacationers looking to take in the beautiful sights of Anna Maria Island, FL.
It's customary to name your home on the island and we came up with one for each unit: La Madeira and Neolinda; which both have sentimental meanings behind them.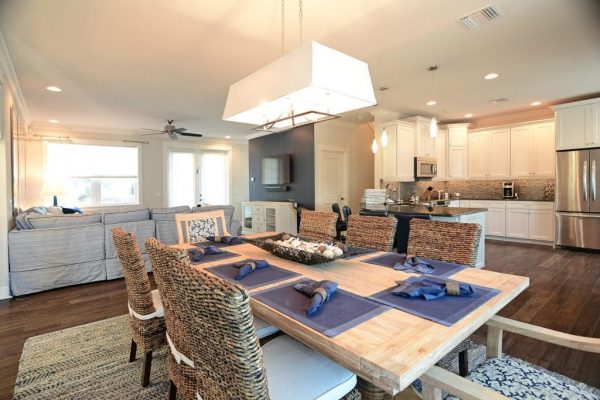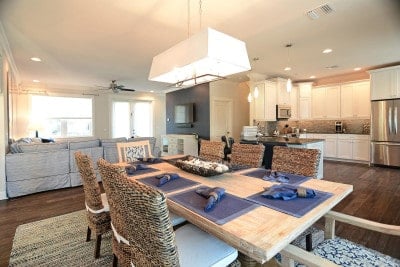 La Madeira stands for Madeira, Portugual; where my husbands family came from originally and Neolinda stands for both my husband's aunts. After coming to America when they were young, both of their names somehow got translated to Neolinda on their birth certificates; however, to family they were known as Mae and Linda. Choosing these names was our way of remembering both of these amazing women who were the matriarchs of my husband's family and meant so much to all of us.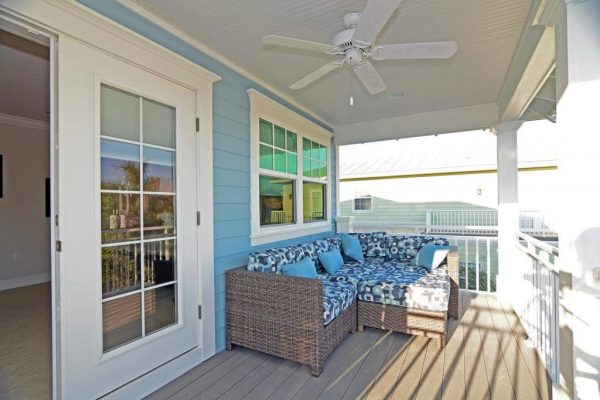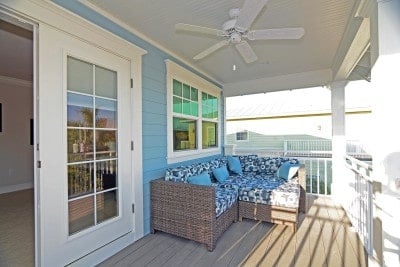 I wanted to publicly acknowledge the following people for all of their hard work and efforts over this time.
Gagne Construction
From start to finish, the folks at Gagne Construction were true professionals. From the owner Dan; who designed the home to the on-site project manager, Steve; who was a true perfectionist (like us) and a stickler to detail, to the office manager, Betsy; who was our liaison and go to person during the entire project and was always very helpful.
The team at Gagne was always very responsive, fair and a true pleasure to work with. Dan's architectural design for this home was unique and the first one he's ever built of it's kind, so if you're on the island and see another design like it, ours was first. 😉
The home has only been completed for a few months and from what I'm told, people stop by on a regular basis to stare. To us, that's the truest form of flattery. We would highly recommend Gagne Construction if you're looking to renovate, remodel or rebuild your home on the Florida Gulf Coast.


From the very beginning, John Lefner (New Owner Coordinator) was outstanding! He gave us recommendations from everything to builders to pool service companies to handymen; and even sent us pictures and videos throughout the building process since we were out of state.
We're so glad to be working with Island Real Estate and know they'll take care our home like it's their own. For more information and available rental dates, please check out both listings on their website.
To View La Madeira (Sida A) and To View Neolinda (Side B)
The Decor
We also wanted to thank the many contractors used during this process that helped to coordinate this project in one way or another through Gagne Construction. Trying to furnish and decorate two, three-bedroom custom homes wasn't an easy task, but you all made our lives a little easier and helped us to capture the look and feel we will love for years to come.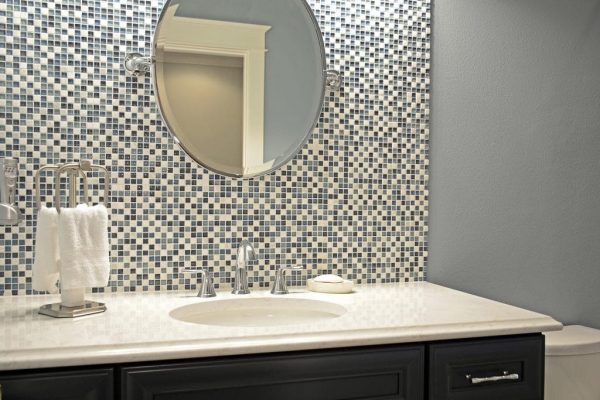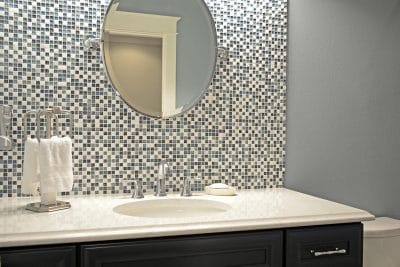 In Ground Pools by American Beauty Pools

Windows and French Doors by Window & Door Design Center of FL
Granite countertops, kitchen and bath cabinetry and tile by Gulf Tile and Cabinetry
Hardwood floors and carpeting by

Wade Carpets & Flooring

Plumbing fixtures by Ferguson Plumbing

Appliances and televisions by Rice's Appliances

Security system and SMART home by Unique Security

Fixed lighting and fans by

Lyteworks

Blinds by Bali and Levlor (through The Home Depot)
Paint colors, outdoor furniture, liaison to preliminary vendor selection process and some design concepts by Jennifer Pullen, ASID
Drapes by Fabric Factory Outlet
Countless companies and installers from fencing to landscaping to electric hired by the Gagne Construction team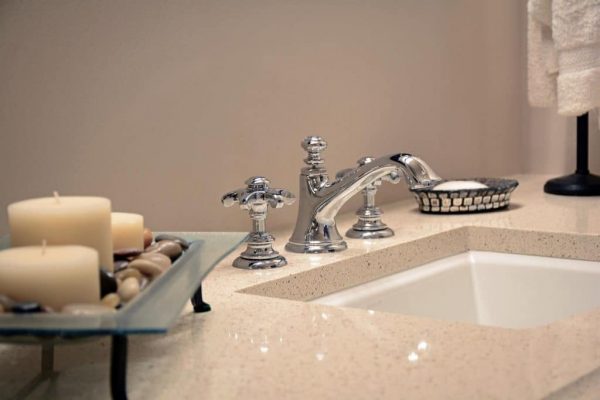 As for the inside furnishings, we just couldn't find what we wanted. The look was either too modern or not "beachy" enough or furniture pieces didn't match. We knew what we wanted, we just couldn't find it or describe it.
This became our lives for well over a year and I for one was living and breathing interior design; which I have to say is not my forte. When we finally decided to take the project over ourselves after trying to work with an Interior Designer and organize the project room by room (there were 21 rooms all together including outdoor furniture) we were able to find what we were looking for.
A special THANK YOU to Kelly and Carol from The Pink Pineapple. They came into the design process late in the game, but were extremely helpful and accommodating. As soon as we walked into their showroom we found exactly what we were looking for. Once they knew our style, they helped find ways to tie everything in together and we wound up purchasing a majority of the furniture all in one place. Not to mention the countless visits back for artwork and accessories to help finish the look!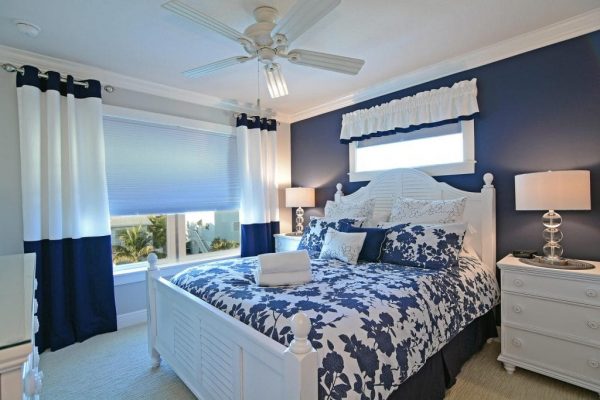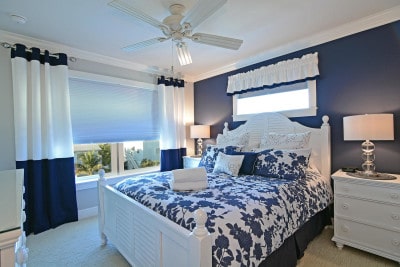 Thank you to everyone involved in the process, you really made our dreams come true and allowed us to keep our family promise. Aunt Mae had an egret that would come to visit her every day where she fed him lunch in the backyard.
After she passed away the egret gradually stopped coming and hasn't been seen since. However, the first night my in laws stayed in the unit themselves after our family headed back to NJ, an egret appeared in the backyard the next morning. I guess that was Aunt Mae's way of letting us know that she approves of her new home.
For the full house tour, check out this video.
If you would like more information on specific furnishings and decor, contact me and I would be happy to assist.
Photos courtesy of Tone Images and Gagne Construction.