Making Christmas dinner for a crowd can be just as daunting as hosting Thanksgiving, but it doesn't have to be if you plan ahead.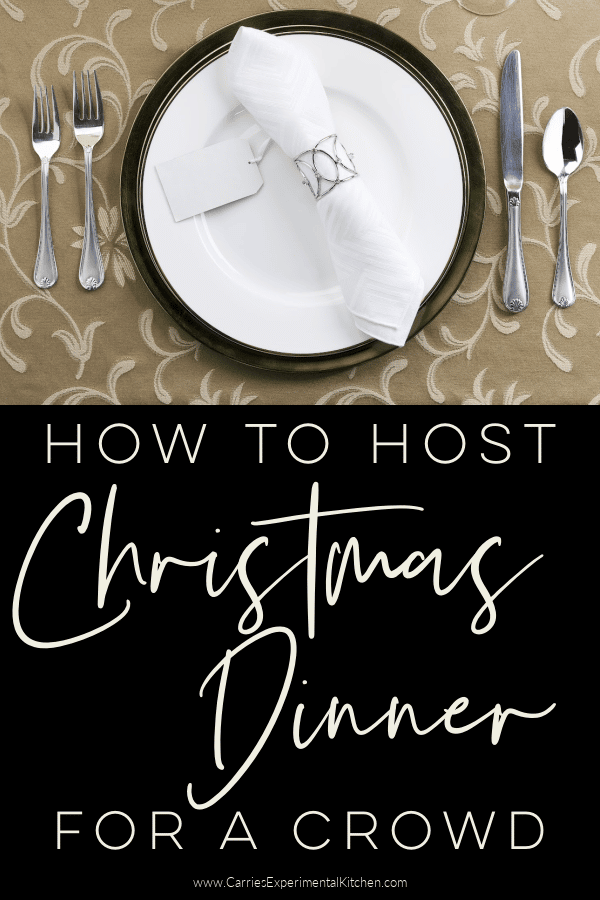 Unlike Thanksgiving where the main meal consists mostly of turkey, Christmas can be more 'carte blanche' when it comes to food. Everyone has their likes and dislikes and the key is to make what the majority will eat; then fill in with lots of other courses so no one goes hungry.
When I grew up, Christmas Eve was simpler with a lot less people. Instead of making a full sit down dinner, we opt for making several different buffet items like sausage and peppers, fettuccine alfredo, and chicken francaise to name a few.
This way everyone can make their plates, find a seat; then we would get down to opening presents with extended family that we wouldn't see on Christmas day. Not many of us like fish, but this post for Seafood Frenzy Friday: Christmas Eve Edition will cover all types of seafood.
Christmas day was different and it wasn't unlikely that we would have at least 20 people for the main meal; then more would come for the dessert course.
We would have three separate tables for people to sit and man did we sit most of the day...eating of course! Christmas dinner consisted of several courses including:
appetizers
some sort of pasta dish
bread/rolls and salad
some sort of roasted meat
vegetables (2-3 types)
side dishes (2-3 types)
dessert (4-5 types)
How to Host Christmas Dinner for a Crowd
In this post I'll share some suggestions for each category so that you can have a stress free Christmas meal! First you'll need to decide how many people you will be hosting and how many courses you would like to serve.
For the purpose of this post, I'll assume you're hosting 5 courses for 20 people. You'll just want a sampling of each course so as not to completely overstuff your guests. From there, you can adjust your servings accordingly.
Planning
Start planning the menu at least 2 weeks in advance; then start shopping.
Plan a menu and don't be afraid to ask for help! Since you're hosting, most loved ones will be willing to help out where they can. If you can assign appetizers, desserts and/or beverages, that will lessen the burden on the host and help with the cost of hosting as well.
Order your roast for pick up 2 days before your event or purchase one that can be kept frozen. You don't want to wait until last minute to ensure you get the best quality ahead of time.
Write a shopping list based on the menu items you've decided on. Go one by one, looking at the ingredients to make sure you have all of the ingredients in the house ahead of time. Start shopping for non-perishable items; leaving only the perishable items like fruits, vegetables, cheeses, etc for a few days before the event.
Dinnerware. Whether you're using paper, plastic, fine china or daily dinnerware, make sure you have enough for everyone. You may need to purchase extra or supplement your stock. We like to use paper for appetizers and desserts; then use china for our main meal.
The night before the big event, set your dining table with linens and dinnerware; then gather all of your serving platters, bowls and utensils and place in the kitchen. Place a post-it note in each serving dish with what will be served. (Example: Roast Beef, Potatoes, Vegetable, Rolls, etc.). This not only helps me when it comes time to fill the dishes to set on the table, it also saves time if you get some extra hands from family and friends wanting to help out.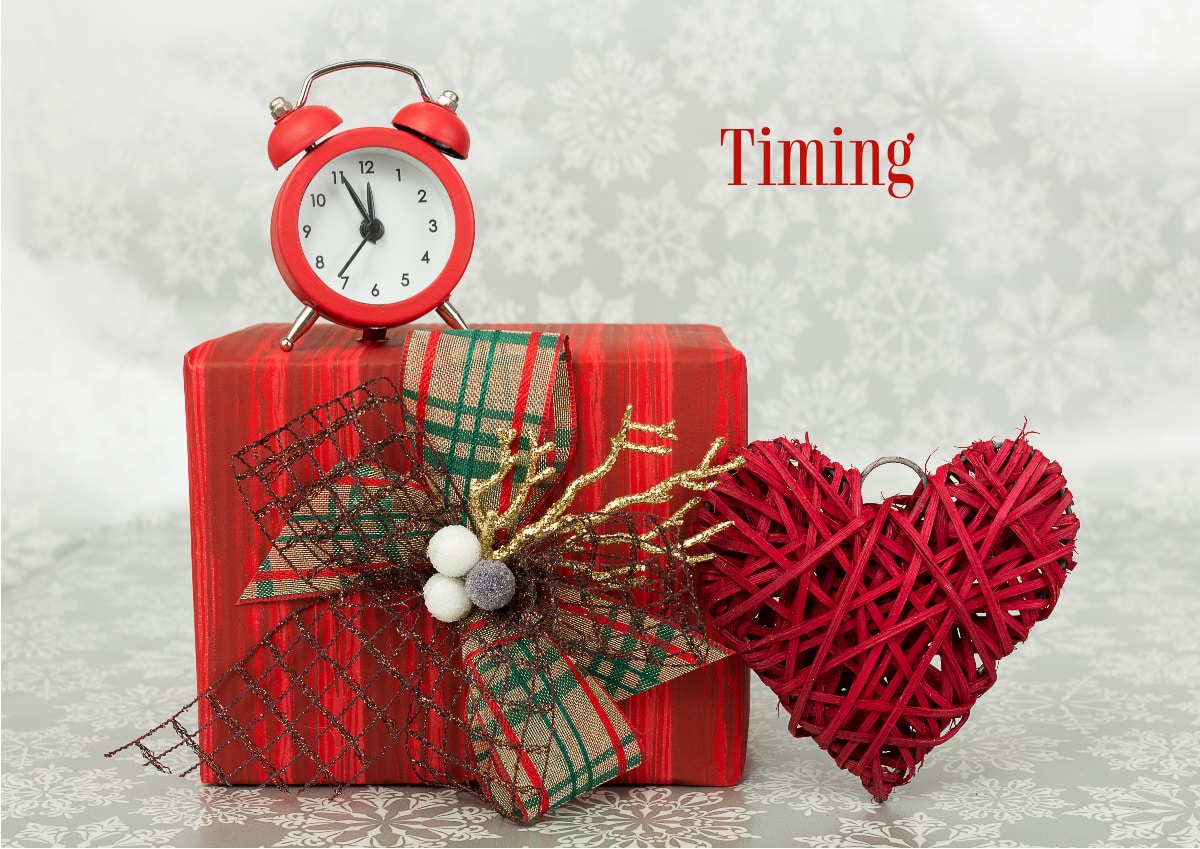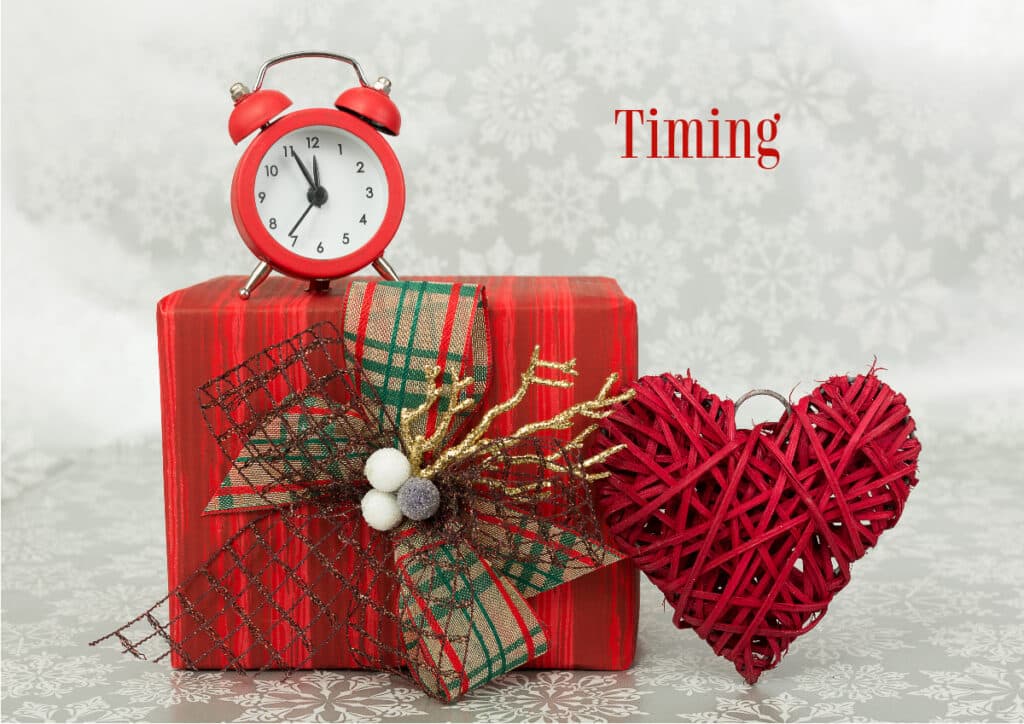 Timing
When hosting for a crowd, it's all about timing. You'll want to determine what time you would like to eat the main course; then work your way backwards so that you know when to invite your guests and start the festivities. Here is an example of a timeline:
2:00pm Appetizers and Beverages
4:00pm Pasta Dish
4:30pm Salad and Dinner Rolls
5:00 pm Main Meal (main entree, sides, vegetables)
7:00pm Dessert and Coffee
From here, you can determine what time to put food into the oven depending on what you're cooking. This is the tricky part and depends on your menu and how long items need to cook.
It's a a little like a Jenga trying to determine what should go into the oven first, but if you use a similar timeline for each course you'll be on track. Many recipes can either be partially or fully prepped a day ahead of time, so that all you have to do is heat or reheat when you're ready to serve.
By allowing a bigger break after Appetizers and Dinner, you can get the main meal ready to cook and serve; then get dishes done after dinner before you set up for dessert.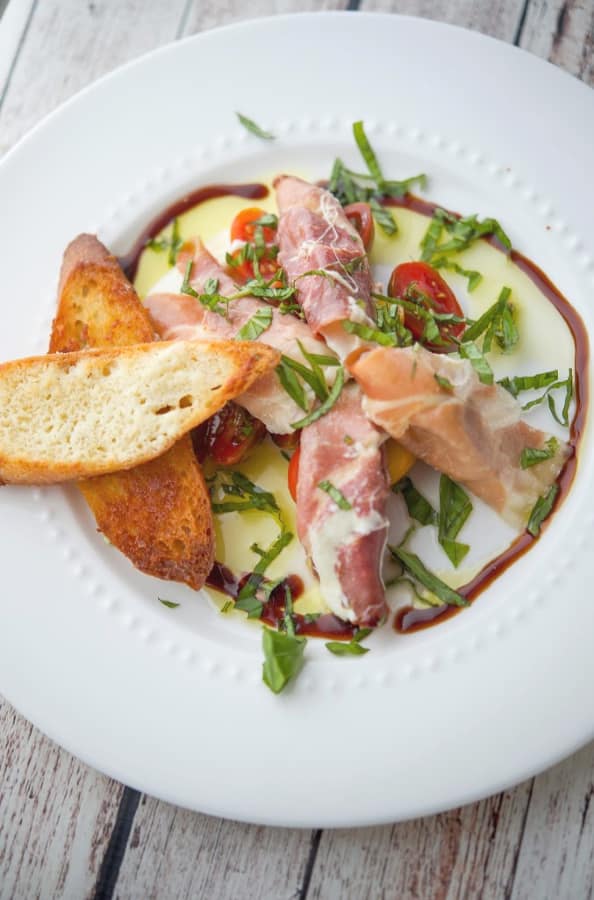 Appetizers
You don't want an overabundance of appetizers or you'll spoil everyone's appetite. We like to serve 2-4 appetizers to pick on, but since you're having a full course dinner, keep the quantity small.
Remember, these are just to hold over appetites until the main meal is served so portion sizes are smaller as well. Here are some of our favorites:
Visit the Appetizer Category under the Recipe Index for more ideas!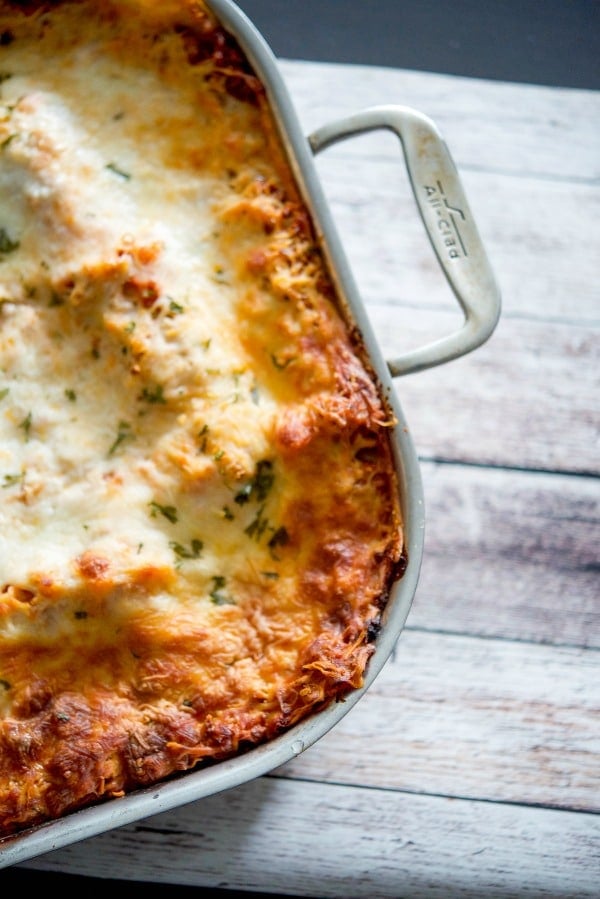 Pasta Dish
This course is optional, but one of our favorites. Especially because depending on what you make it can be made ahead of time, frozen; then heated just before serving to save some time. You'll want to serve this on a salad size plate and not a full portion.
Some of our favorite pasta recipes include:
Visit the Pasta Category under the Recipe Index for more ideas!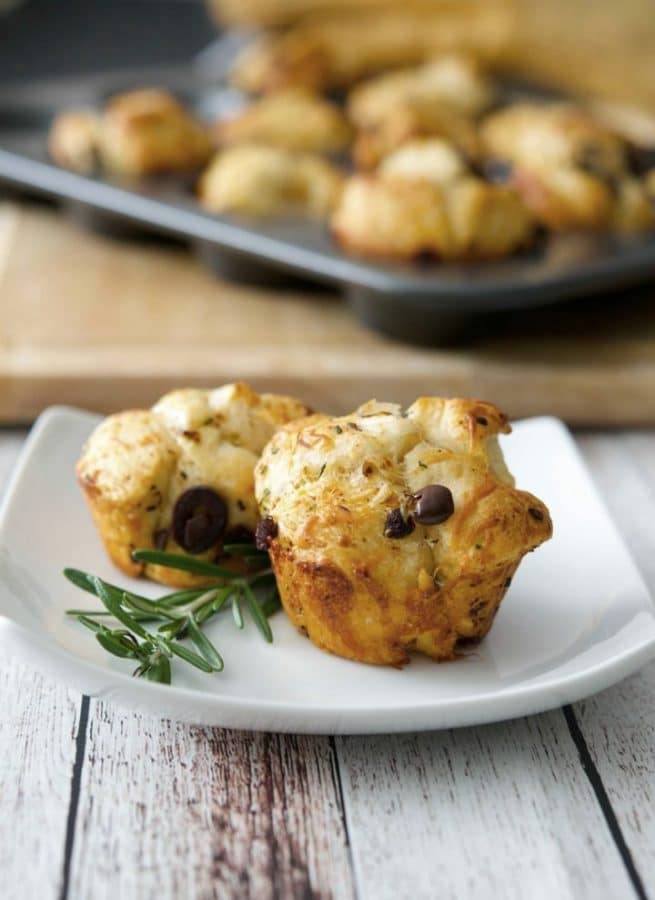 Salad and Dinner Rolls
This course can be served separate or with the pasta course. Generally, we just serve a tossed green salad with a variety of salad dressings to choose from with some rolls or biscuits. Here are some of our favorites:
Visit the Bread Category under the Recipe Index for more ideas!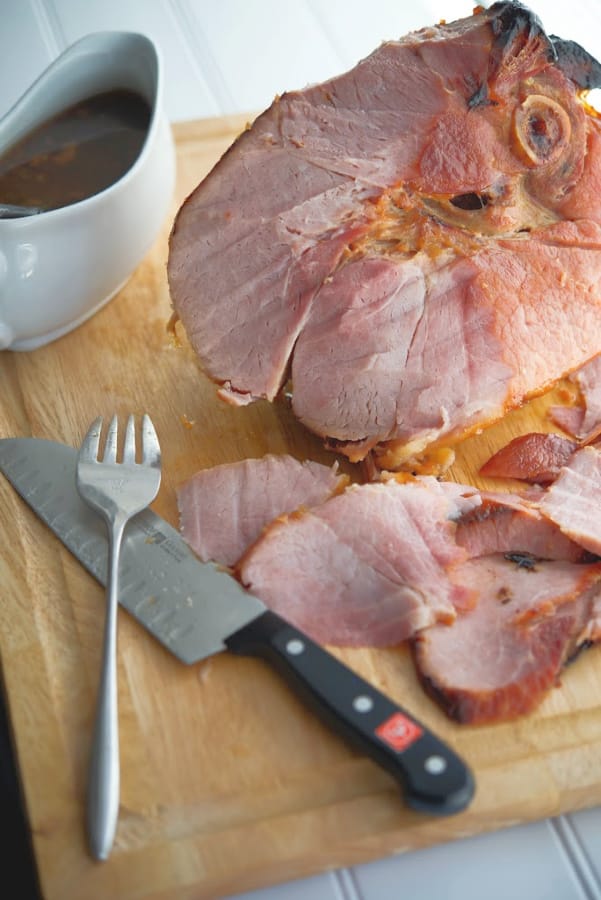 Main Entree
The main entree can be a host of different menu items and all depends on your personal preference. Here are some of our favorites:
Cooking times will vary depending on the type of roast, so a good rule of thumb is to put the roast in the oven after the appetizers have been served.
That gives you 2 ½ hours of "free time" to cook the entree; allowing for ½ hour for meat to rest, carve and get everything on the table.
You can purchase your meat at the local butcher or browse the latest FREE Shipping Specials at Perdue Farms or Omaha Steaks.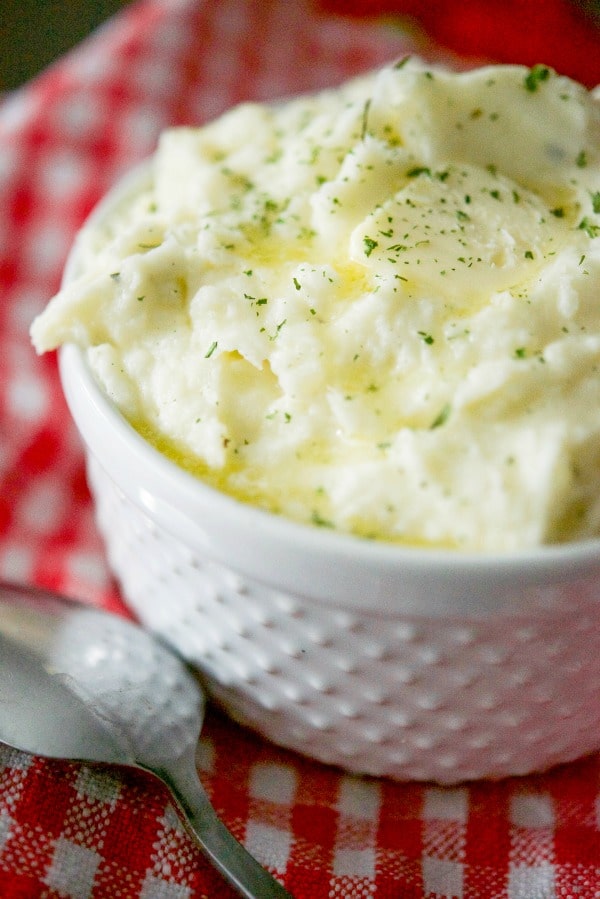 Sides & Vegetables
Everyone has their favorite side dishes and like entrees, some sides go better with certain entrees than others. I like to serve at least two options of each for variety; especially when feeding a crowd.
Here are a few suggestions, but for a complete list, visit the Sides Category and Vegetables Category under the Recipe Index.
Sides
Vegetables

Desserts
To finish out the meal, I like to serve a variety of desserts and cookies. Some of our favorites include:
Visit the Dessert Category under the Recipe Index for more ideas!
Now it's time to relax and enjoy Christmas day with loved ones. Things will inevitably go wrong, food might not cook on time, but the main point is that you're all together. Merry Christmas!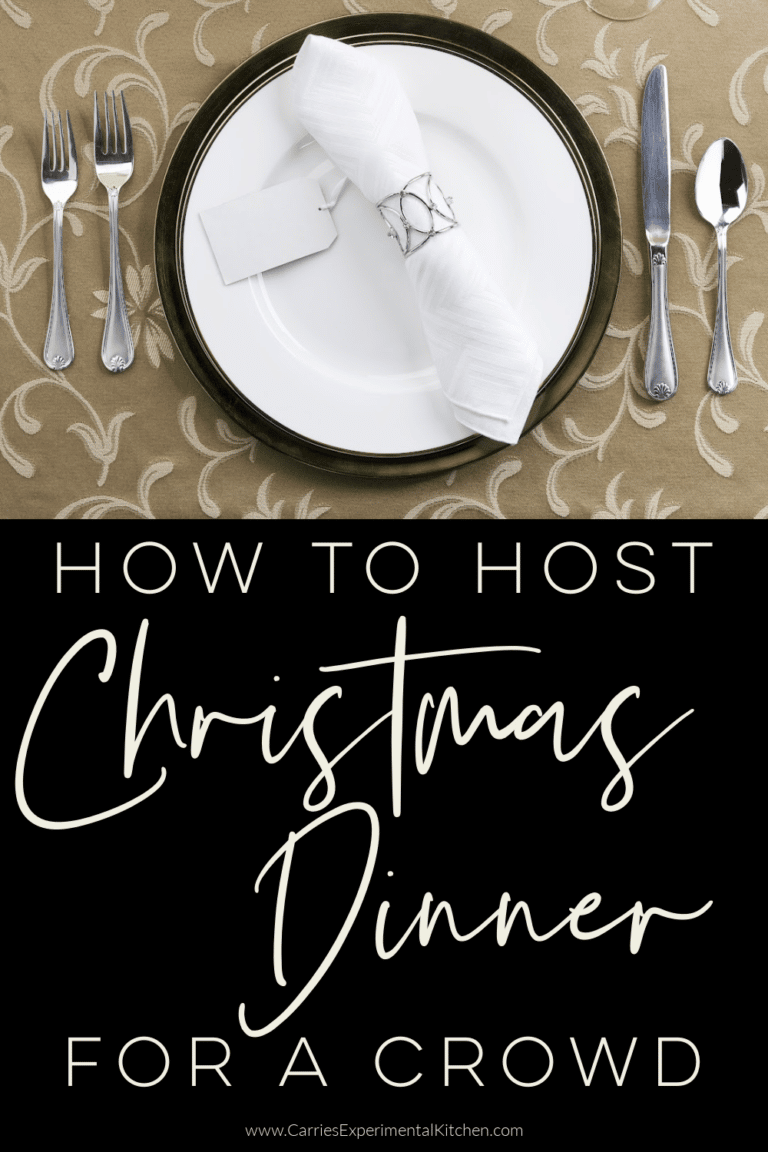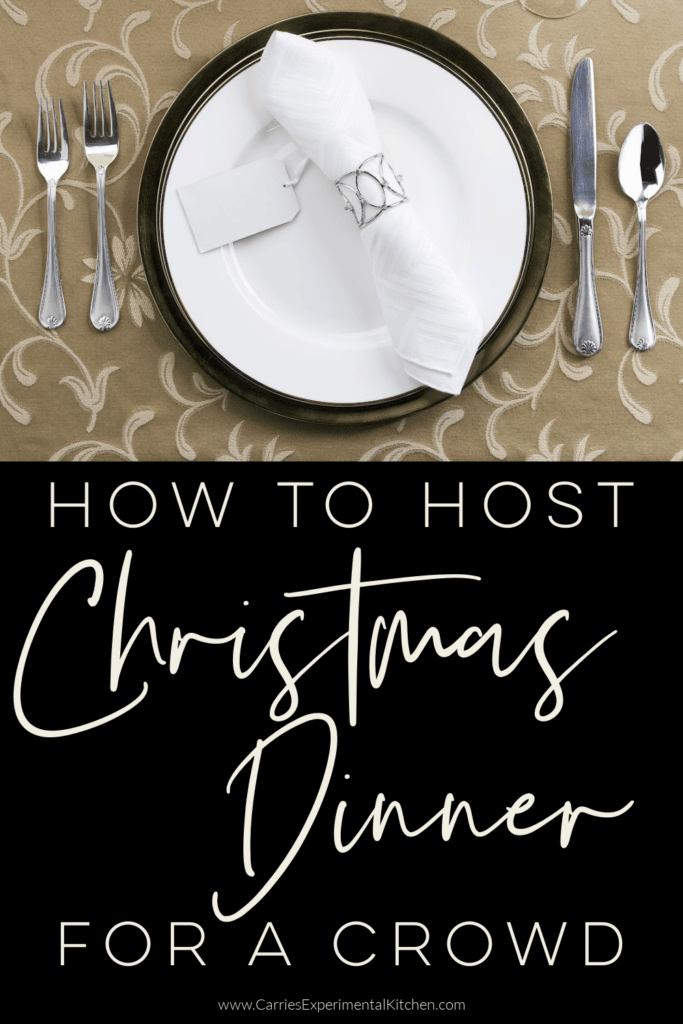 Connect with me on Social Media