Roast Beef topped with a mixture of horseradish, garlic, and fresh rosemary is the perfect meal for a Sunday afternoon.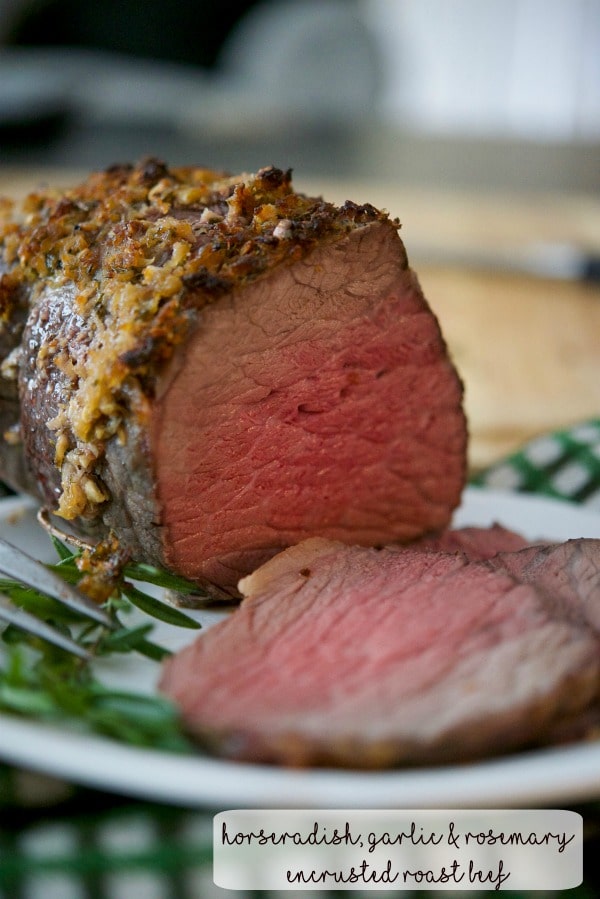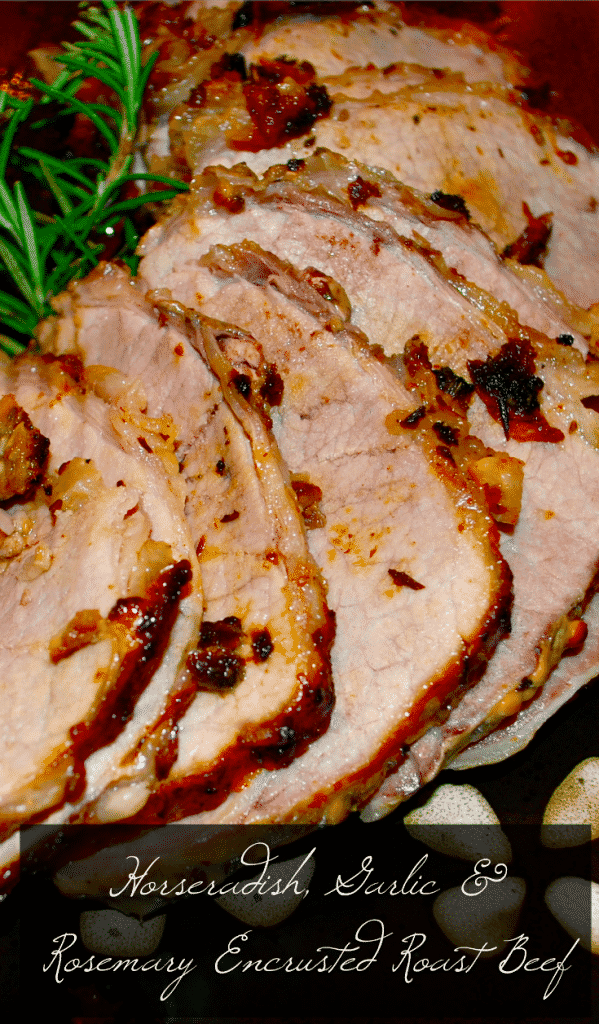 I can't believe it's almost December already. Where did this year go?? Cooler months call for comfort food like meat and potatoes. You know the 'stick to your ribs' kind of a meal like this Horseradish, Garlic & Rosemary Encrusted Roast Beef.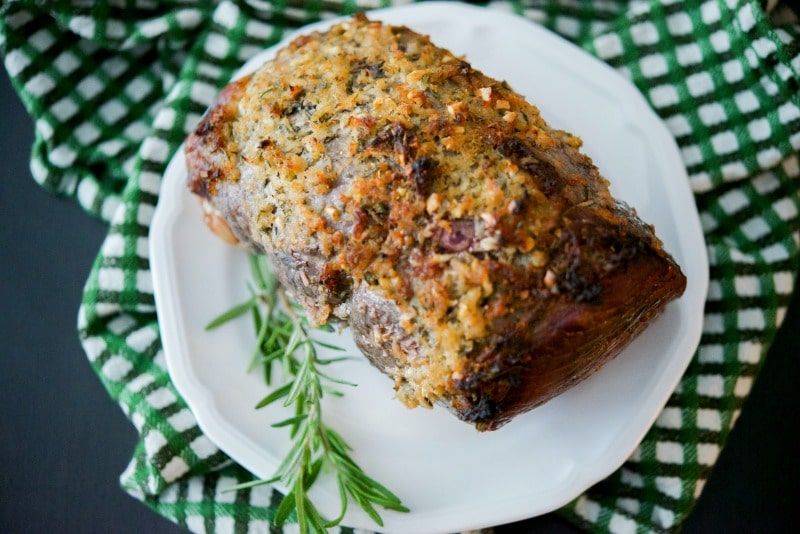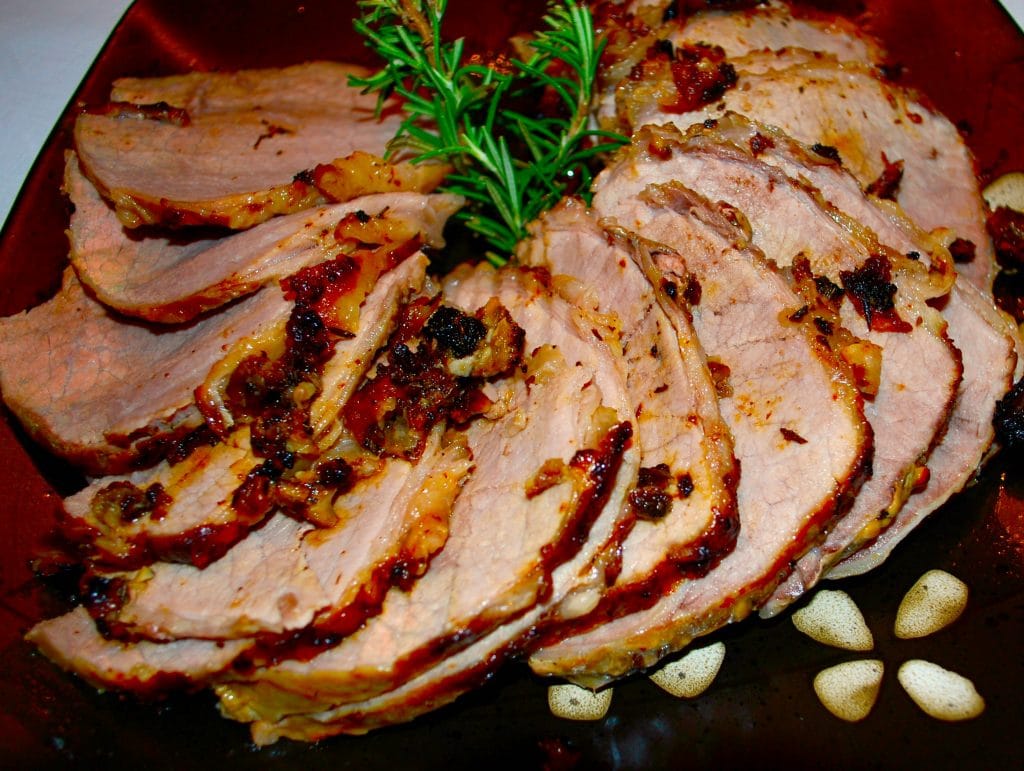 I definitely tend to cook differently in the fall/winter months vs. the spring/summer; as I'm sure most of you do as well. When the weather starts to get cooler, my family and I long for comfort food and this recipe is simple and one of our favorites.
In fact, I originally posted this recipe in 2011 and the picture wasn't the greatest, but even though I make this recipe at least once, maybe twice a season, it gets eaten so fast I haven't had the chance to snap a new picture.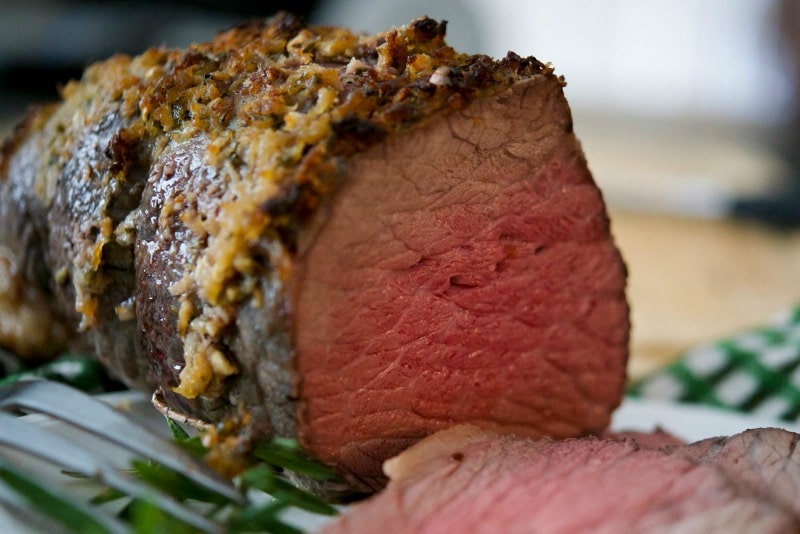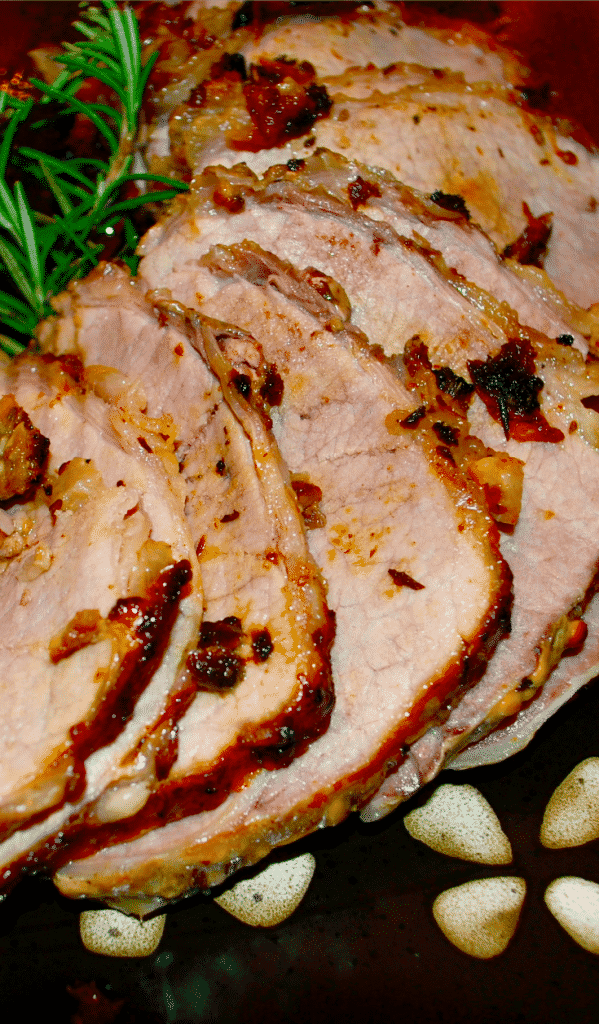 This year, I decided to make this roast beef during the week because I try not to work on weekends and that means no photographing our food! My family was pleasantly surprised when I announced that we were having one of their favorite meals on a Tuesday.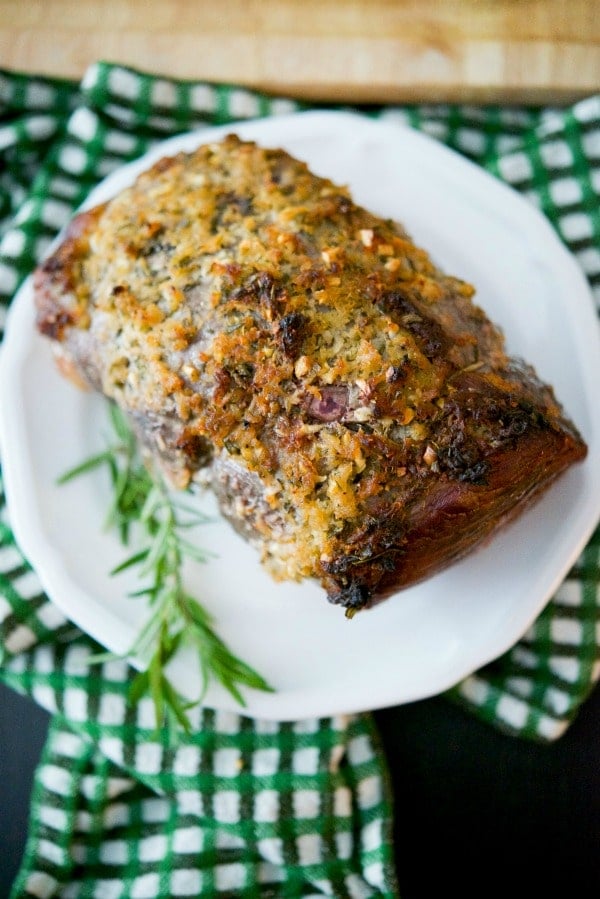 How do you make Horseradish, Garlic and Rosemary Encrusted Roast Beef?
To make this recipe you'll need a beef eye of round roast; which is a very lean cut of beef and often times on sale at your butcher or grocery store, garlic, prepared horseradish, fresh rosemary, extra virgin olive oil, Kosher salt and fresh ground black pepper.
First, preheat your oven to 350 degrees F. In a small bowl, combine your garlic, horseradish, rosemary, oil, salt and pepper and mix until it forms a paste. Place your roast in a roasting pan and brush the mixture on top of the meat.
Add water, beef broth or red wine to the bottom of your pan which will catch the drippings and allow you to make a gravy if you choose to.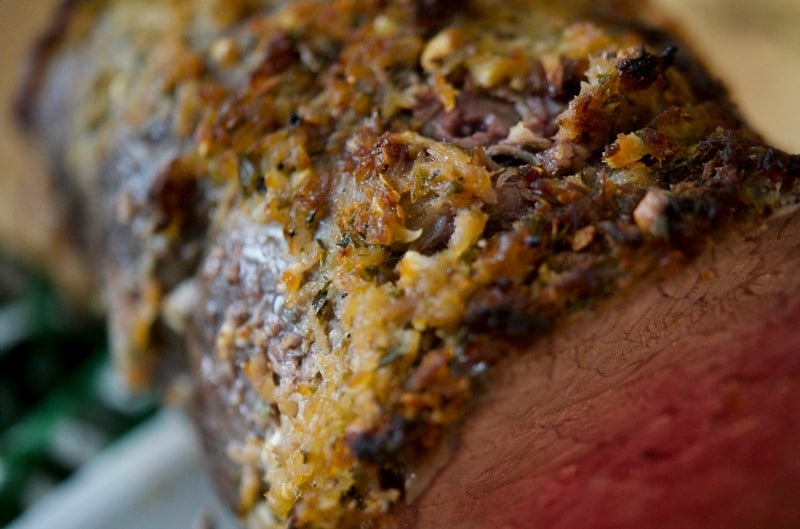 Roast the meat until your desired degree of doneness (test using a meat thermometer). My family likes our beef medium so for a 2 1/2 lb. roast, this took approximately 1 hour.
I don't baste it while it's cooking so the horseradish mixture forms a crispy crust. Once you take your roast out of the oven, allow it to rest for 10 minutes before carving to allow the juices to evenly distribute.
Just look at that horseradish crust! It tastes even better when you can get a mouthful with every bite…YUM!! This Horseradish, Garlic & Rosemary Encrusted Roast Beef is so flavorful, I don't make a gravy to go with it.
However, if you prefer to have gravy, heat the pan drippings in a small saucepan, combine equal parts of cold water and cornstarch (1-2 tbsp. of each should do) and add to the pan; then whisk until the gravy has thickened.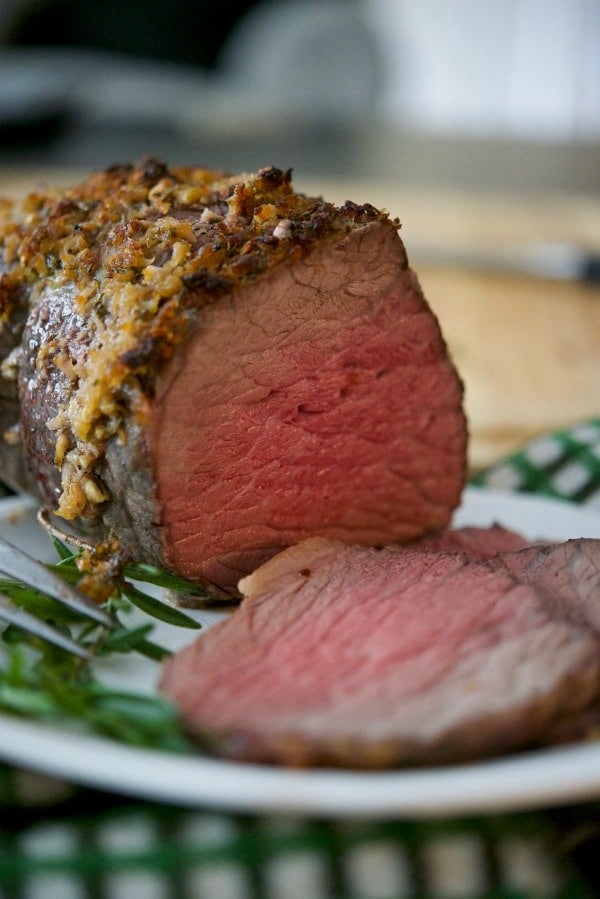 Now you can't have roast beef without mashed potatoes (well at least not in this house) so I made Sam's Mashed Potatoes along with Creamed Spinach (both recipes are copycats from The Capital Grille) to go with our dinner and man was my family happy that night!
This Horseradish, Garlic & Rosemary Encrusted Roast Beef was entirely too large for my family of four, but I prefer having leftovers so I can utilize the meat in other meals like beef noodle soup or Roast Beef & Asiago Panini sandwiches. ~Enjoy!
Sign up for my weekly newsletter
and receive
a FREE eBook!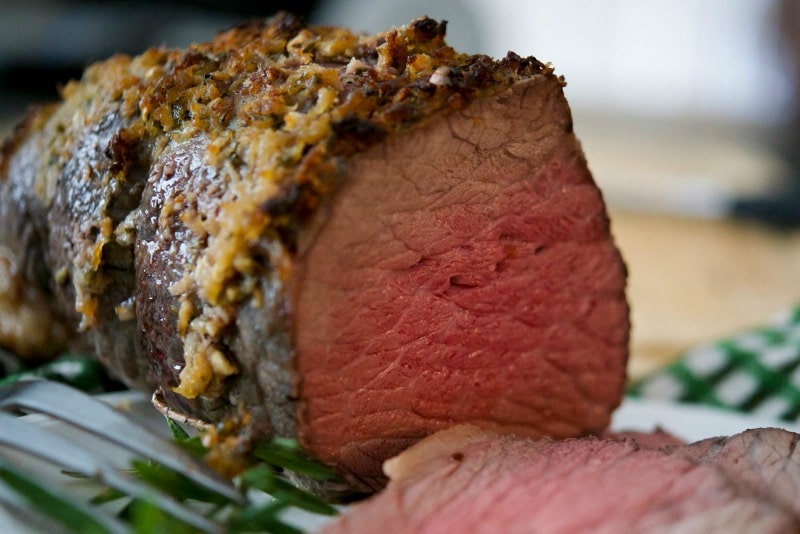 Instructions
Preheat oven to 350°F.

In a small bowl, combine the garlic, horseradish, rosemary, olive oil, salt and pepper until it forms a paste.

Add meat to a roasting pan and spread the mixture on top and add 1 cup of the beef broth to the bottom of the pan and place in the oven.

Cook for approximately 1 hour or until the desired internal temperature. (We like ours medium with an internal temperature of 150 degrees F). Allow to rest for 10 minutes before carving.
Did you make this recipe?
Share a comment on the blog or mention @CarriesExpKtchn on Instagram!
Visit the

recipe index

to search for more recipes by category.


Related Recipes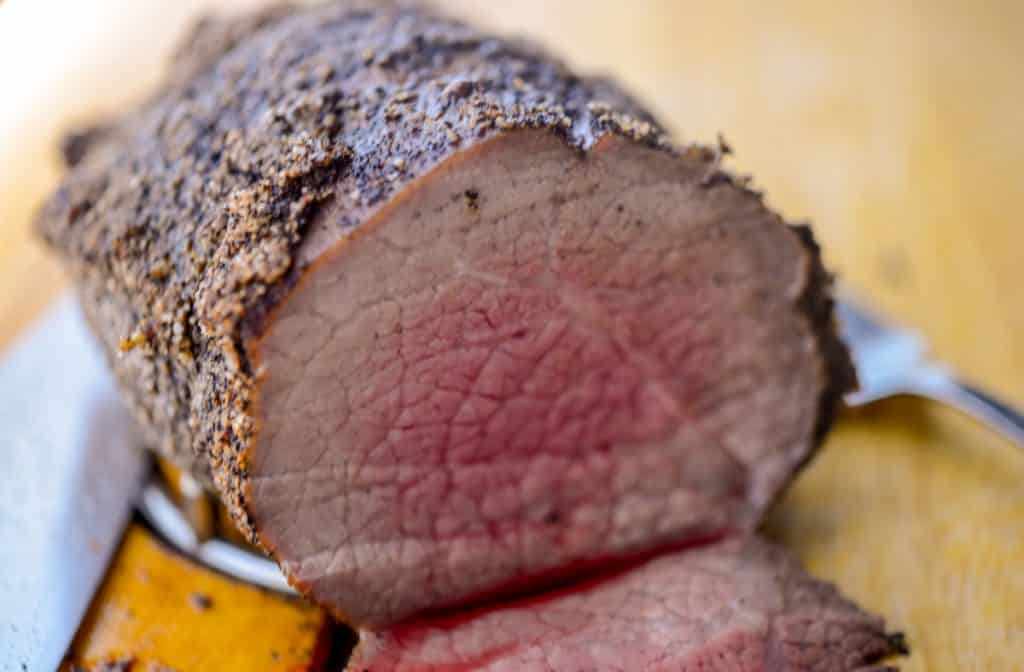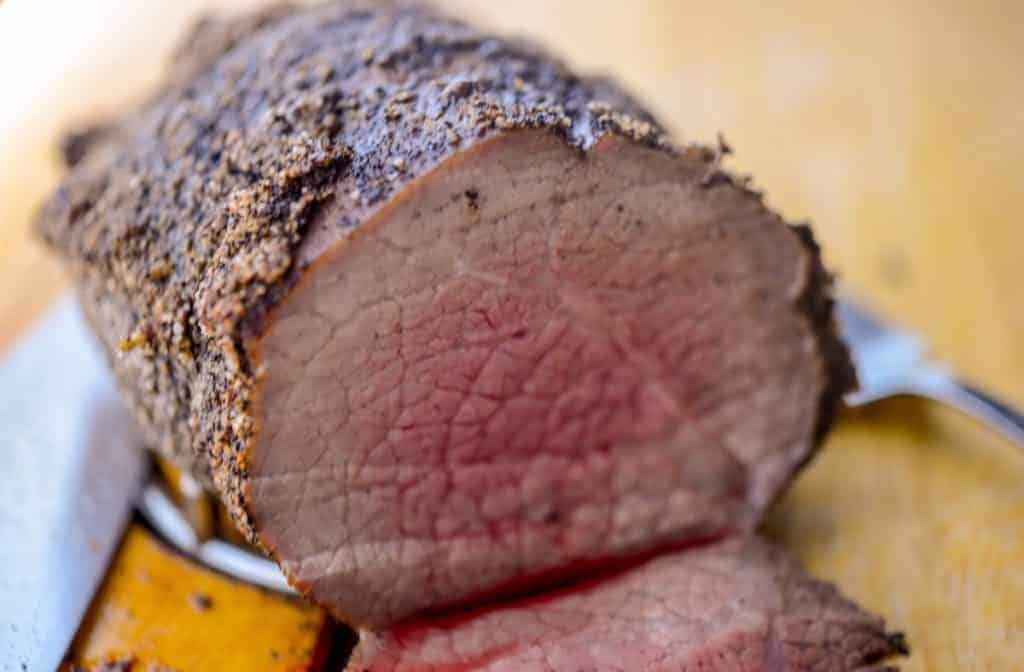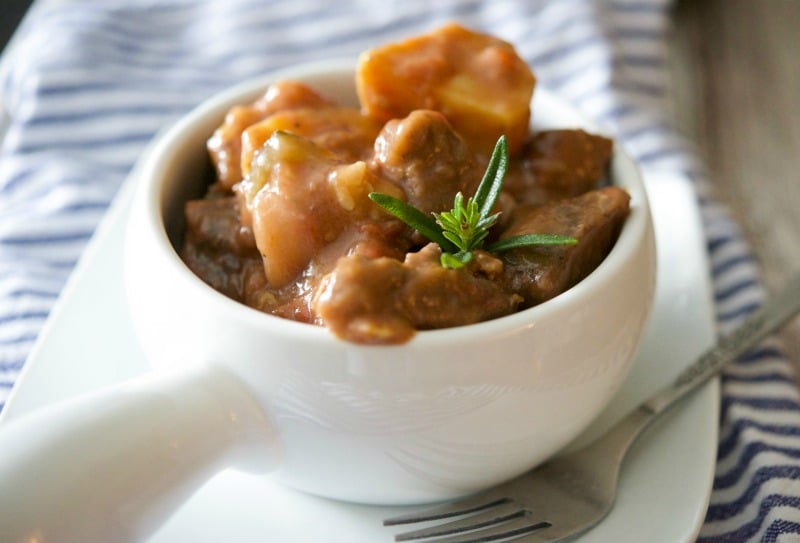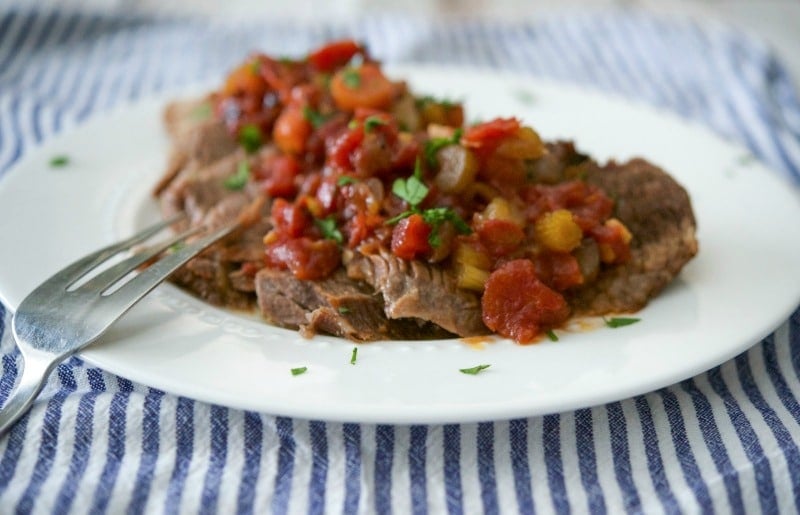 Braised Cinnamon Whiskey Beef Brisket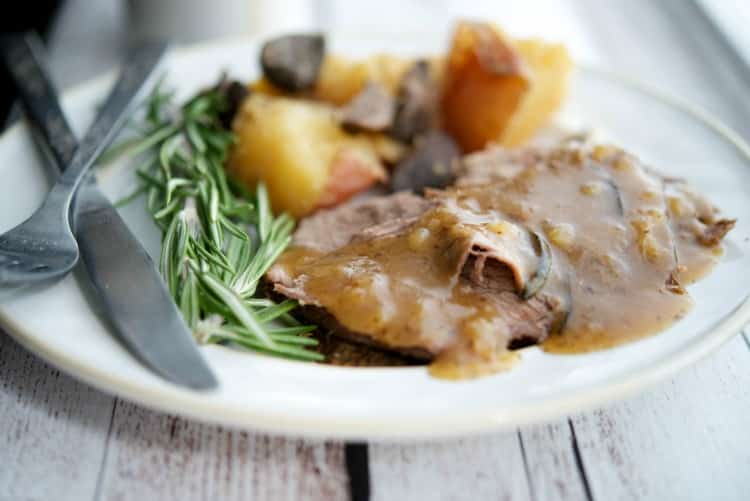 Shop Related Products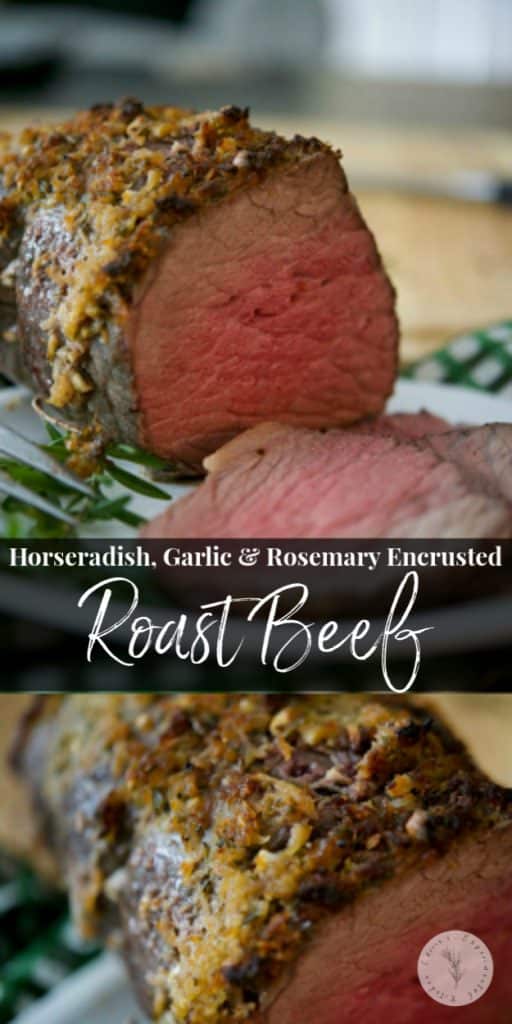 Connect with me on Social Media
*Updated November 2017