Do you love the Capital Grille's Au Gratin Potatoes as much as my family does? Learn how you can make them at home.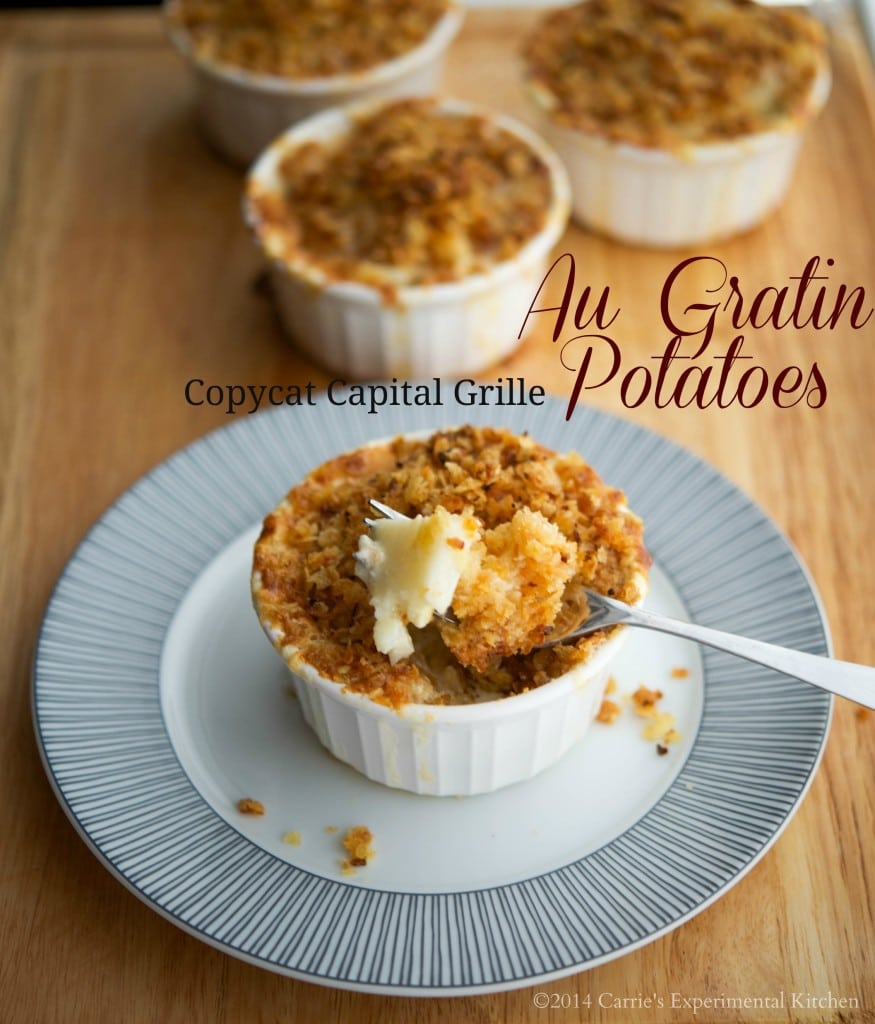 WARNING! I went off my diet here a little bit folks because I just had to replicate one of our favorite side dishes at Capital Grille; their Au Gratin Potatoes. My husband and I don't get to go out alone often as a couple, I mean really alone. No kids, no other couples, just us. So when the opportunity presented itself recently because previous plans had fallen through, I took a chance and logged into Open Table (love this site!) and booked dinner for two at one of our favorite restaurants, The Capital Grille. The closest chain is about 1/2 hour away, but it is also connected to a mall where we needed to do some Christmas gift returns anyway so it worked out perfectly.
If you've never been, the restaurant offers mostly steak and seafood options on their menu and the sides are ordered separately, similar to many other high end steak houses. Oh and the wine list is larger than the menu…we love our wine. 🙂 In any event, we each just ordered a small filet as their portions are very large and opted to share two sides: Sauteed Spinach with Garlic and Au Gratin Potatoes. My husband really likes their Mashed Potatoes; which I've shared here on the blog before, but he never tried the au gratin version (which he loved!).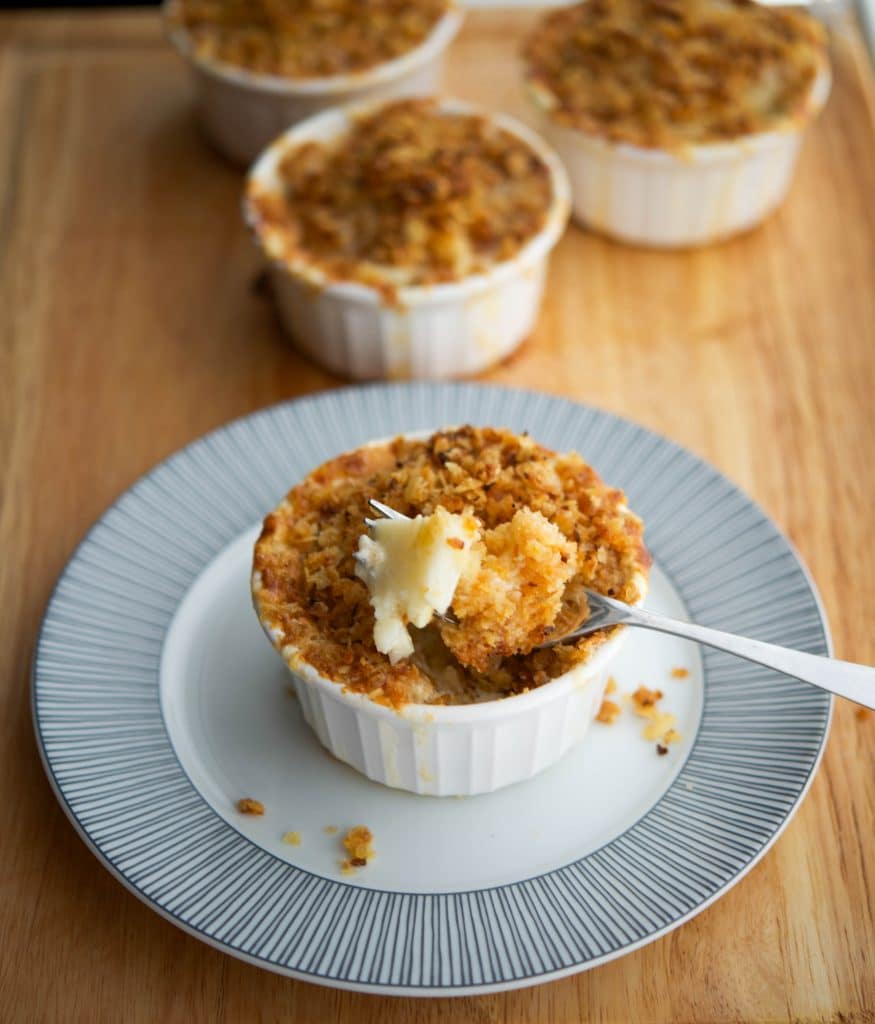 So after our evening out, I started to look around online to see if I could find the recipe. And…I couldn't. That is until I found a quick blurb on the restaurants' Facebook page where another guest had asked how to make the same recipe. The restaurant replied with the ingredients used, but not a specific recipe. Hence, my version of Capital Grille Au Gratin Potatoes were formed.

What did my family and I think of my latest experiment? Heaven. Pure Creaminess. Heaven. Yes, I said it twice. They were seriously THAT good and tasted just like the restaurant version. So if you're looking to treat your  sweetie this Valentine's Day with a decadent, home cooked meal, you will have to add this recipe for Au Gratin Potatoes to your menu. Trust me, you won't be sorry! ~Enjoy!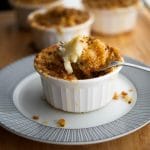 Au Gratin Potatoes (Capital Grille Copycat)
Do you love the Capital Grille restaurant's Au Gratin Potatoes as much as my family does? Learn how you can make them at home.
Ingredients
3

Medium Russet Potatoes

peeled

3

tbsp

. Butter

divided

2

Cloves

Garlic

minced

1

tbsp

. All-Purpose Flour

1 1/2

c

. Heavy Cream

1/2

c

. Shredded White Cheddar Cheese

1/2

c

. Shredded Jarlsburg Cheese

2

c

. Potato Chips

1

c

. French Fried Onions
Equipment Needed
4-7

ounce

Ramekins or Oven Safe Dishes

Mandoline or Sharp Knife

Baking Pan

Small Saucepan

Food Processor
Instructions
Preheat oven to 350 degrees.

Using a mandoline or a sharp knife, thinly slice potatoes and place into your ramekins. (You may have to cut the potatoes in order to fit them if the potato is too large). Place the ramekins on a baking sheet.

In a small saucepan, melt 1 tbsp. of butter over low heat; then add the garlic. Saute garlic for 1 minute; then whisk in flour to form a roux.

Stir in the heavy cream and mix until the roux has dissolved; then add your cheeses.

Simmer the sauce for 5-8 minutes until all of the cheese has melted; then pour the mixture over the potatoes in each ramekin. (Fill as much as you can to the top leaving space to add your topping).

While the sauce is cooking, add the potato chips and fried onions to your food processor and pulse until the mixture is crumbly.

Melt the remaining 2 tbsp. of butter and add to the topping. Mix well then sprinkle the topping over each ramekin.

Place the entire pan into the oven and bake 30-40 minutes until the topping is golden brown and the potatoes are tender.
Here are some more of our favorite restaurant copycat recipes: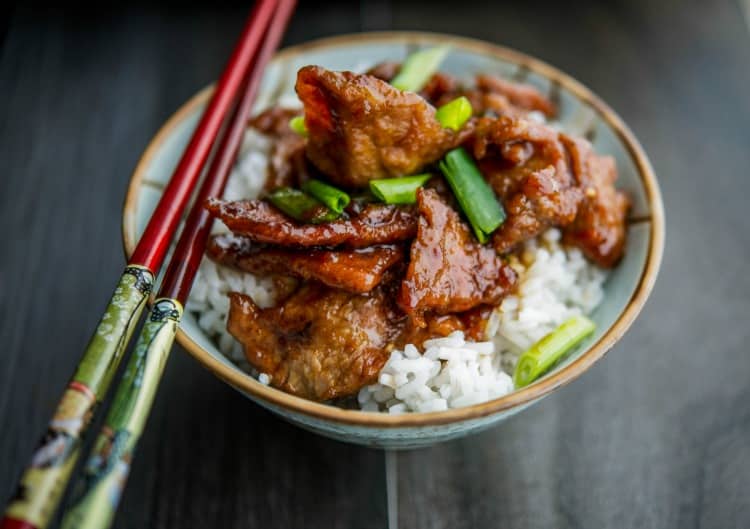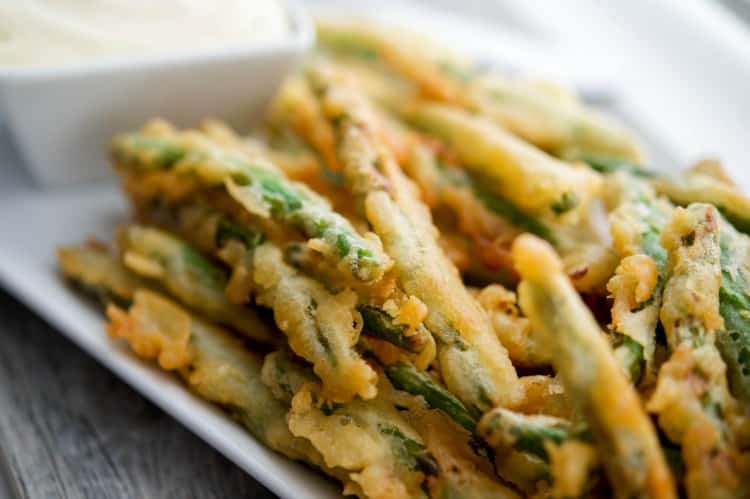 Green Bean Crispers with Lemon Garlic Aioli(Applebee's)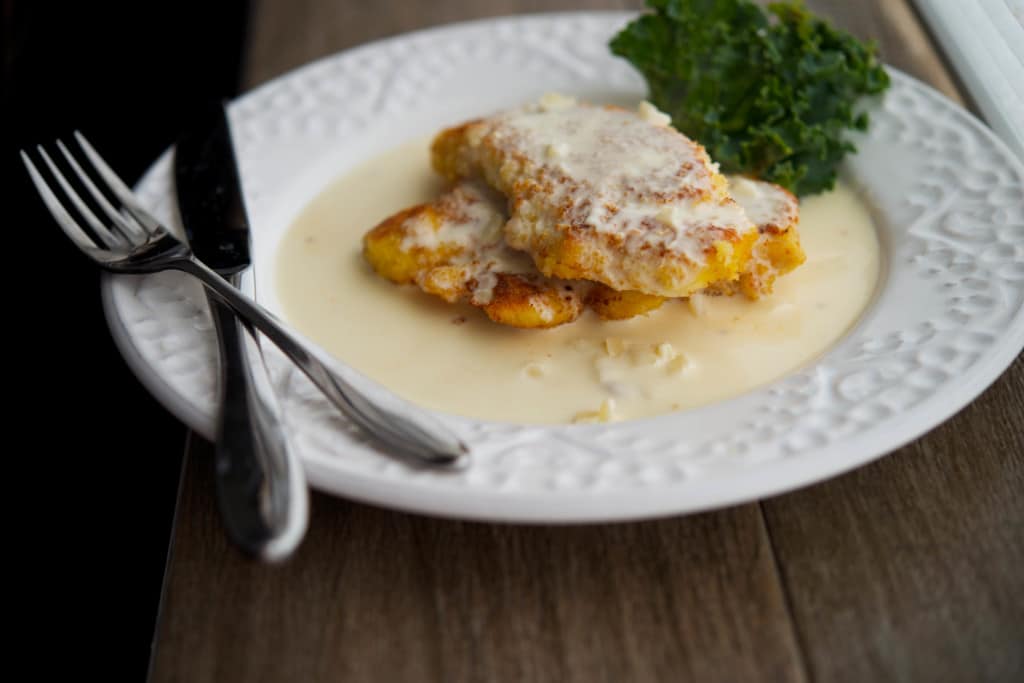 Chicken Costoletta (The Cheesecake Factory)