Utilize leftover hamburger and hot dog rolls from your weekend summer barbecues into these Garlic & Cheese Croutons that go perfectly on top of garden salads.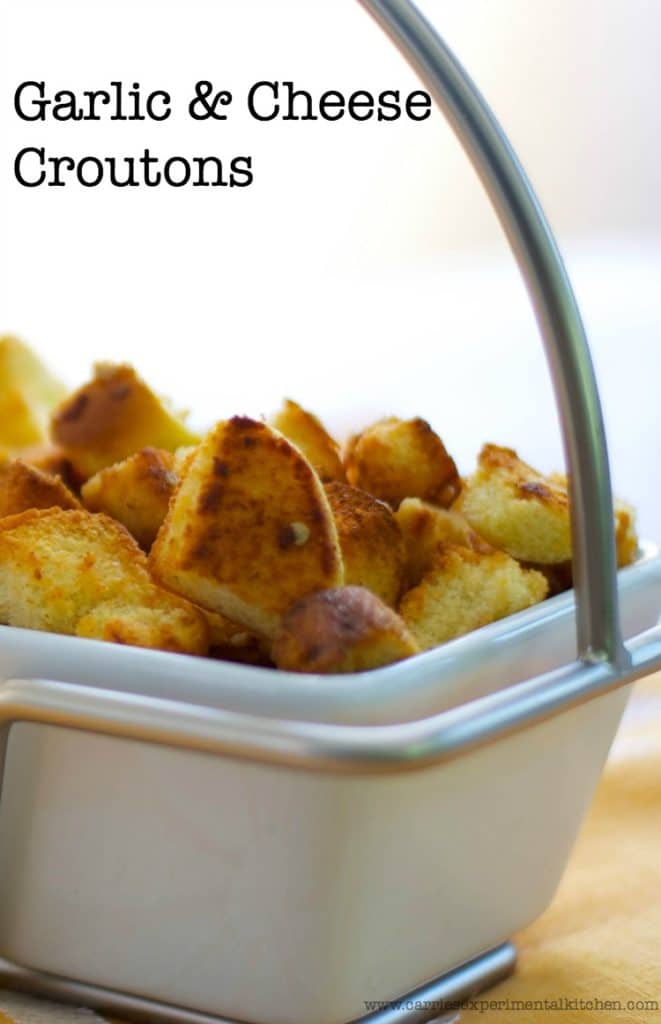 I know what you're thinking. Garlic & Cheese Croutons? What a LAME post THIS is going to be! Well, at least those were the thoughts running through my head before I decided to make these.
But then I stopped and said "Self, if this were one of your nieces, would they know how make homemade croutons?" And the answer was a big fat NO. So, there you have it. You get to see how I make homemade croutons out of leftover hot dog and hamburger buns.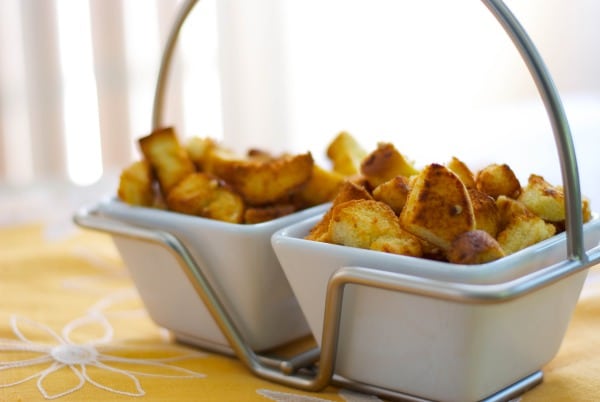 And yes, that is what I made these out of. We don't eat a lot of hot dogs (G is the only one that really eats them), but my daughter was craving them last week so I bought a package of them, along with the rolls.
When I went to put the leftover rolls in the freezer to save them, I found another package of hot dog rolls that I had forgotten about. And since they don't hold up well for too long in the freezer, I made these Garlic & Cheese Croutons; which are the kids favorite kind.
If you don't have any leftover rolls…no problem! You can use any leftover bread you happen to have, but these potato rolls added a nice sweet flavor as well.
Sign up for my weekly newsletter
and receive
a FREE eBook!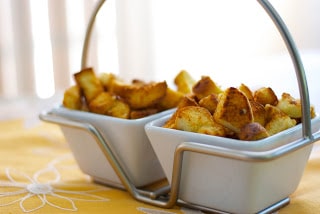 Instructions
Preheat oven to 350 degrees F.

Add the oil, cheese, garlic powder, salt and pepper to a bowl and whisk.

Cut the rolls in half lengthwise, then cut into 1-inch pieces. Place in a bowl then add the oil mixture to coat well.

Place the coated bread on a baking sheet and bake for approximately 10 minutes, turning halfway, or until the bread is nicely browned.

Remove from oven, let cool completely, then place in an airtight container.
Did you make this recipe?
Share a comment on the blog or mention @CarriesExpKtchn on Instagram!
Visit the

recipe index

to search for more recipes by category.

Related Recipes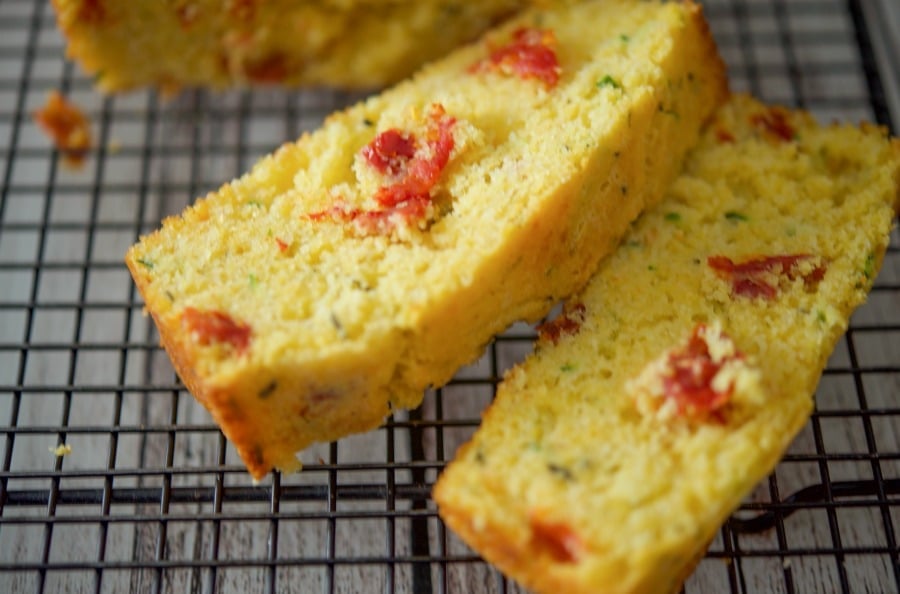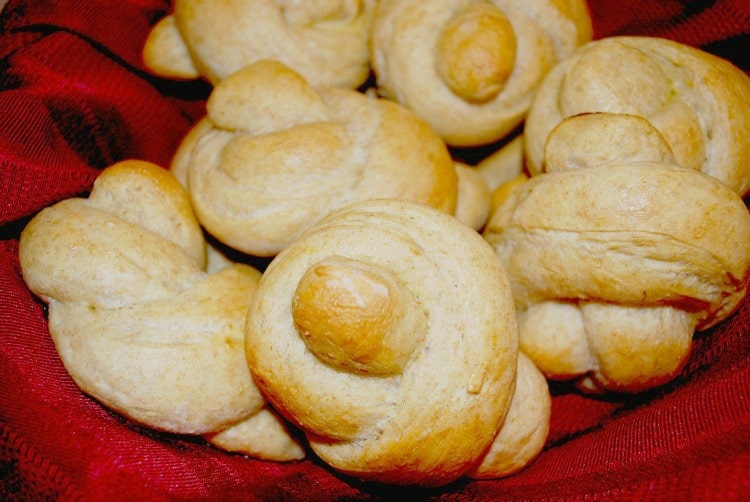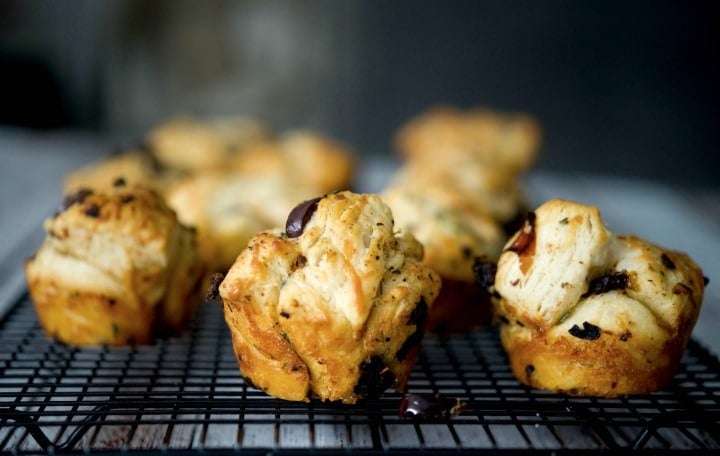 Savory Mediterranean Monkey Bread Rolls
Connect with me on Social Media