Are you looking for a sweet, salty, chocolatey snack? Try these Honey Roasted Peanut Chocolate Cookies. You will not be disappointed.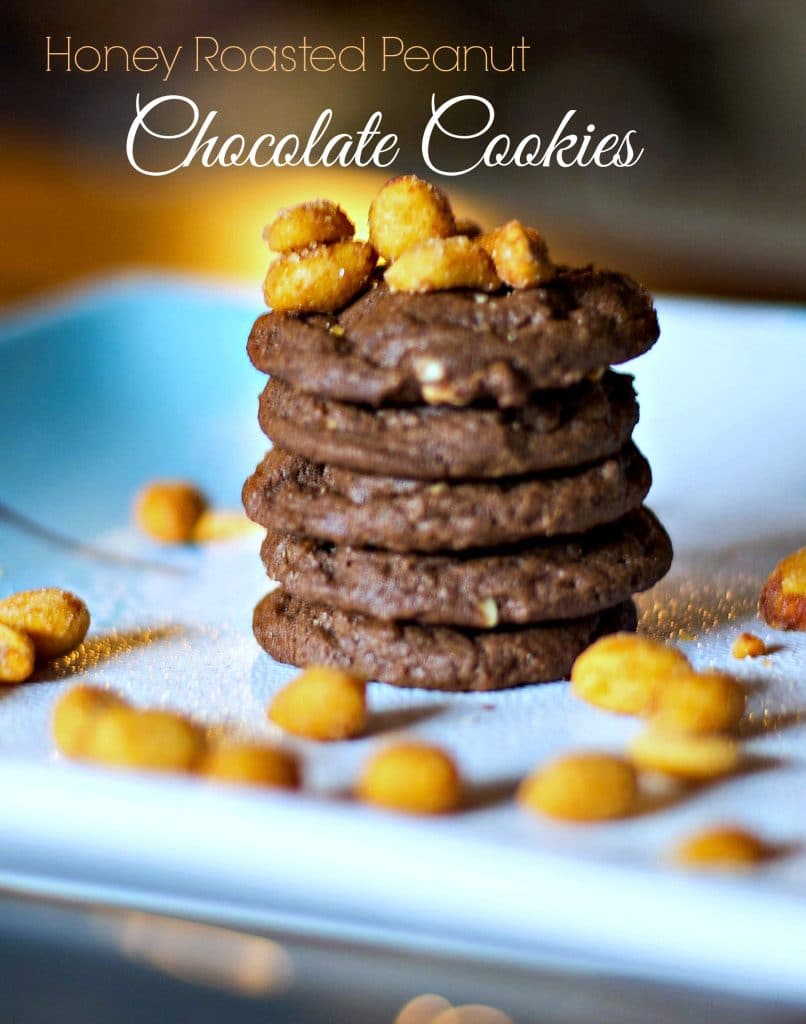 When my foodie friend Ally from Ally's Kitchen came out with Ally's Kitchen eCookbook Holiday Series Sweet Treats ebook, I just had to download it right away. I didn't have a chocolate cookie to make on my list, but when I saw hers it looked so easy, I just had to give it a try (especially since she's a lot like me when it comes to baking…if it's not a straight forward recipe and easy, I'll move on!). I tweaked her recipe slightly and came up with these Honey Roasted Peanut Chocolate Cookies.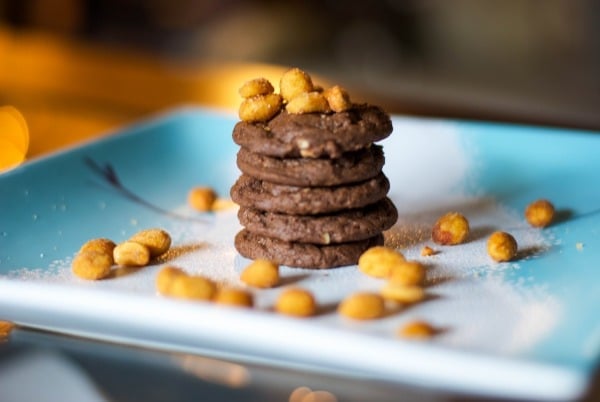 Honey Roasted Peanut Chocolate Cookies are easy to make and can be made in less than 30 minutes. They tasted INCREDIBLE!  Ally gave you several options for toppings, but I chose to use one of my own by adding chopped honey roasted peanuts because that's what I happened to have on hand. I thought they would taste pretty darn good and boy was I right. My family loved these cookies and I even put them on my holiday baking list. ~Enjoy!
Sign up for my weekly newsletter to get
 the latest recipes and receive
 a FREE eBook!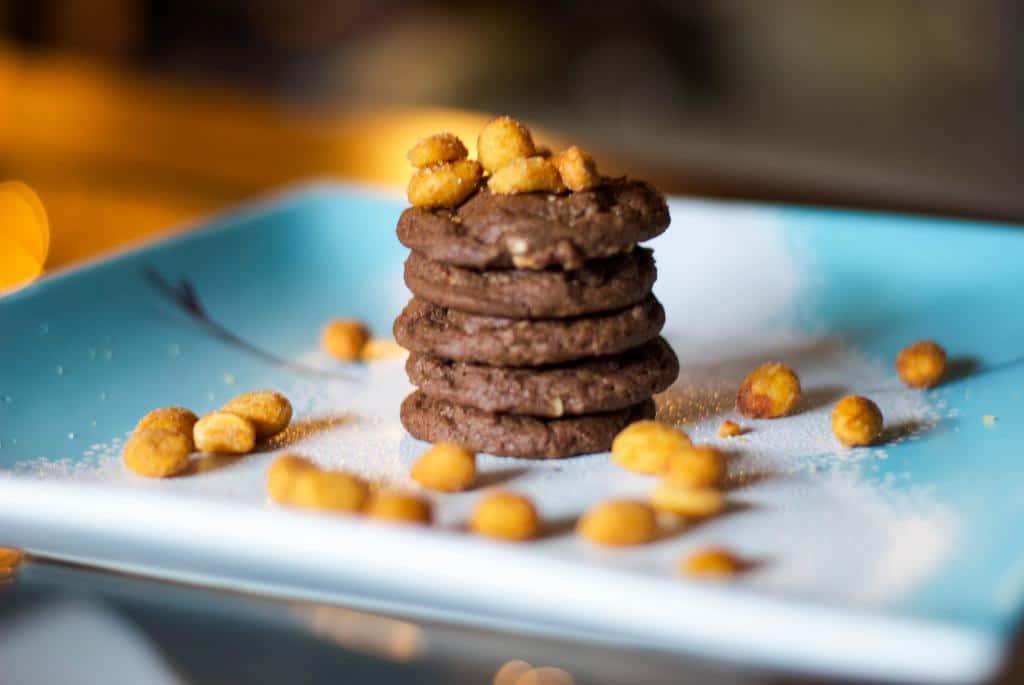 Instructions
Preheat oven to 350 degrees F.

In a large bowl, cream together the butter, Crisco, sugar and vanilla using a wooden spoon until light and fluffy; then add the beaten eggs.

Next, sift the flour, cocoa powder and baking soda together in a separate bowl; then add to the butter mixture.

Add the chopped honey roasted peanuts and mix well.

Line your baking sheets with parchment paper and using a small cookie scooper put dollops on the cookie sheet; then make criss cross marks using a fork.

Bake for 6-8 minutes; as you want them to be a little chewy.
Did you make this recipe?
Share a comment on the blog or mention @CarriesExpKtchn on Instagram!
Visit the 

recipe index

 to search for more recipes by category.
Connect with me on Social Media