Maple and Sage Petite Carrots: Steamed petite carrots tossed with butter, maple syrup and fresh, chopped sage; the perfect Fall side dish.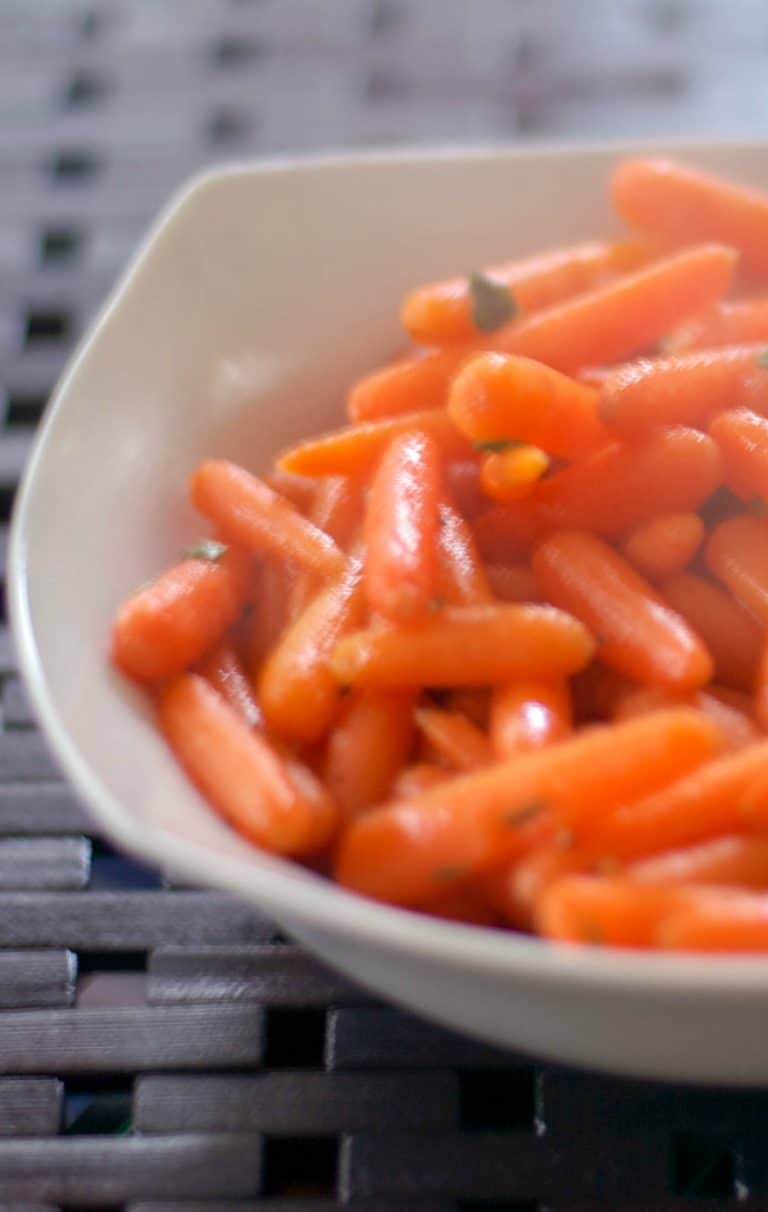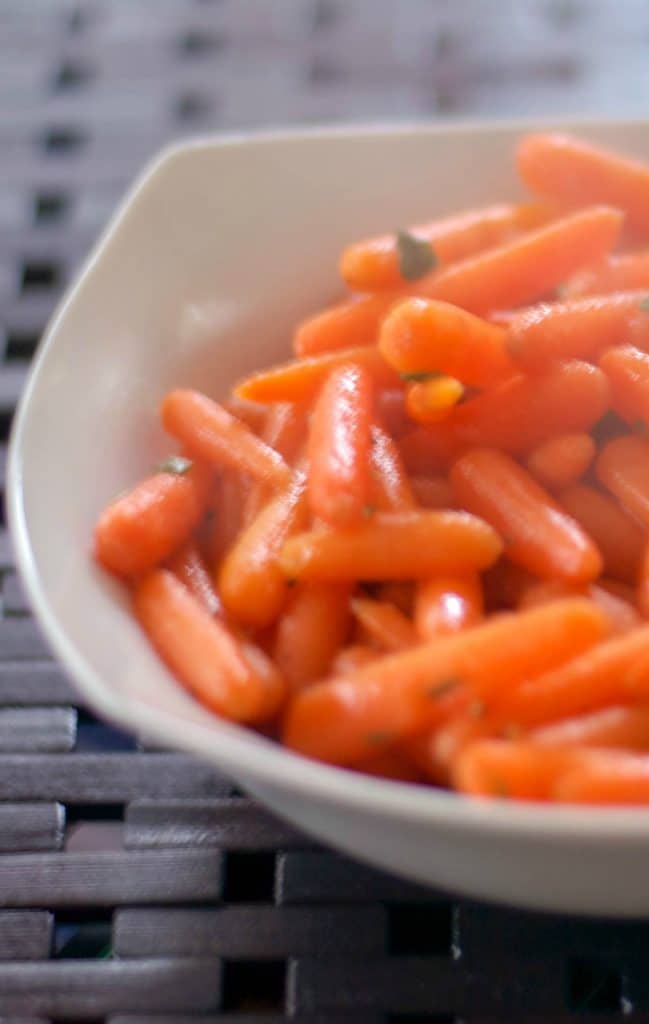 I never used to like carrots, but now snack on them frequently during the day. My kids only seem to like them if they can dip the carrots into something or if it has some sort of flavoring on them so I came up with these Maple and Sage Glazed Petite Carrots.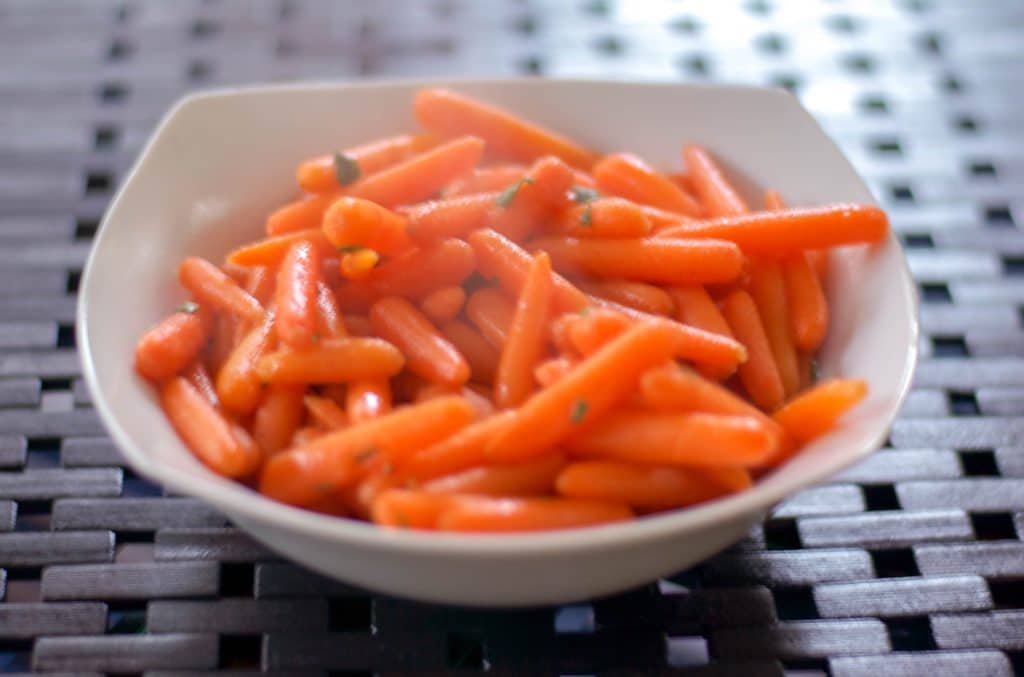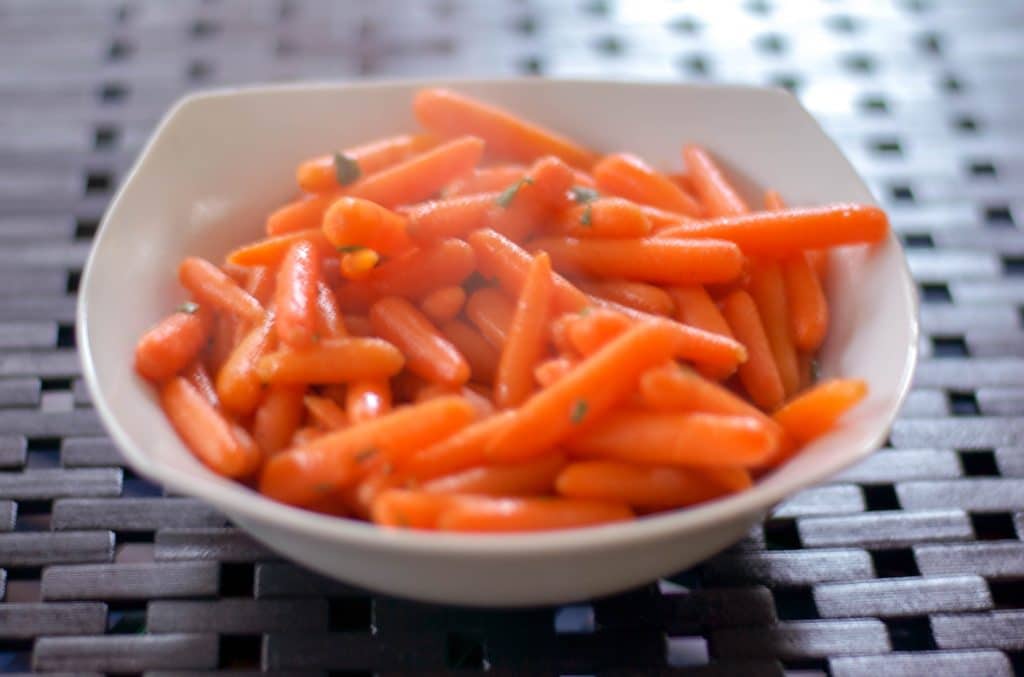 I prefer to use fresh carrots and only steam them 3/4 of the way so that they still have a little crunch to them. I also used sugar free maple syrup in this recipe, just to give it the maple flavor without the added sugar from regular maple syrup. These were so simple and quick to make and the kids loved them!
Maple and Sage Glazed Petite Carrots
1-10oz. pkg. Petite Baby Carrots
1 tbsp. Butter
1 tbsp. Sugar Free Maple Syrup
1 tsp. Fresh Sage, chopped
1/2 tsp. Kosher Salt
1/4 tsp. Fresh Ground Black Pepper
Directions:
1. In a double boiler, steam carrots until they are tender but firm.
2. In a saucepan, melt butter; then add in the carrots, syrup, sage, salt and pepper.
3. Saute for 2-3 minutes. Serves 4
Enjoy!