Sure, you can eat watermelon cubed or sliced in a wedge. But there are so many other versatile ways to enjoy this sweet Summertime fruit as well. Here are 23 Watermelon Recipes you'll definitely want to make this Summer!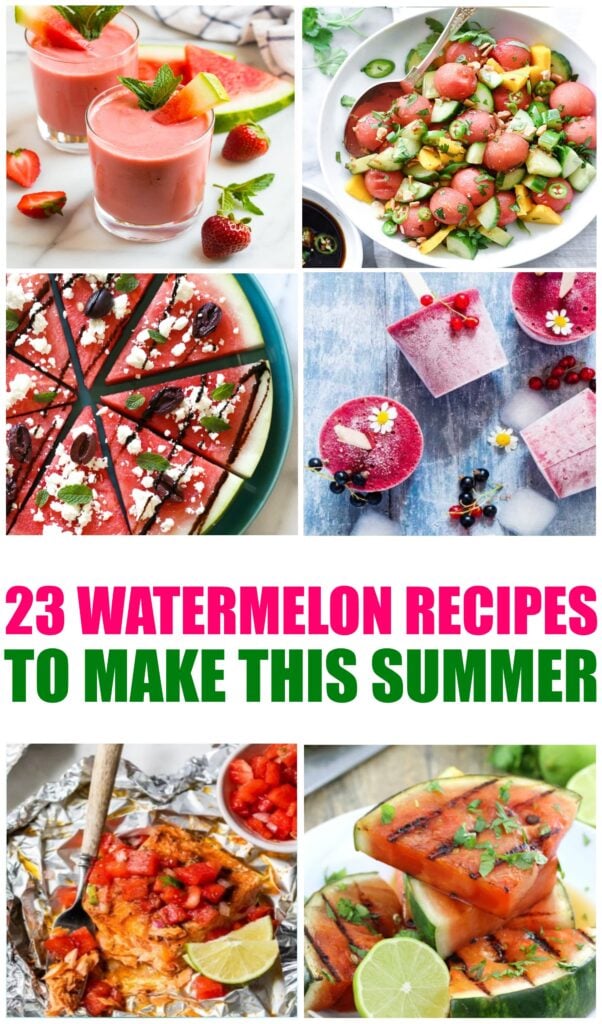 Memorial Day kicks off the unofficial start to Summer and watermelon is one of the most popular Summertime food staples. You can just slice it up and serve it for a quick, healthy sweet dessert.
I can normally take or leave dessert, but give me a juicy slice of cold watermelon on a hot day and nothing will make me happier.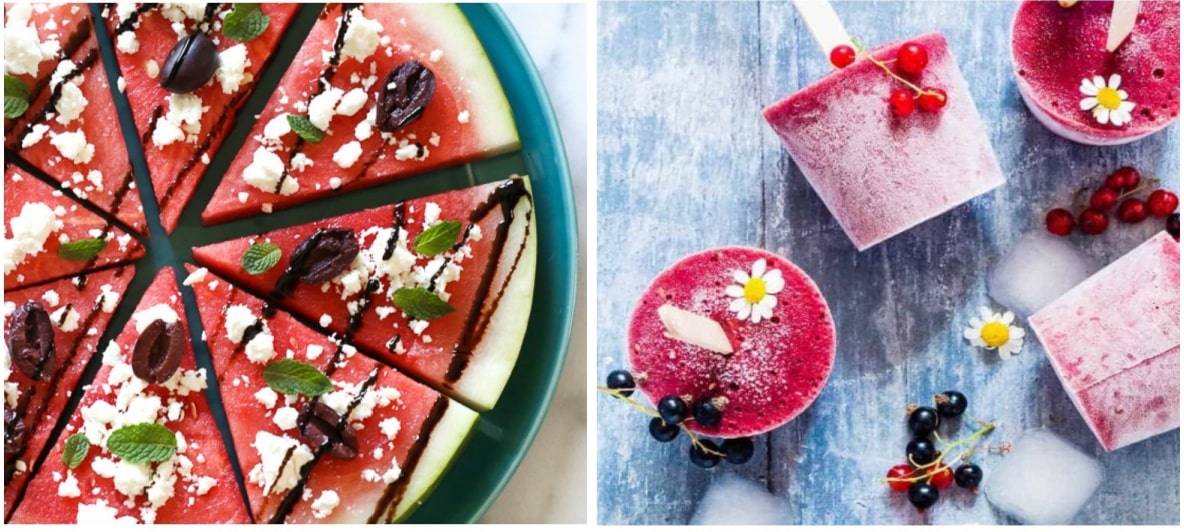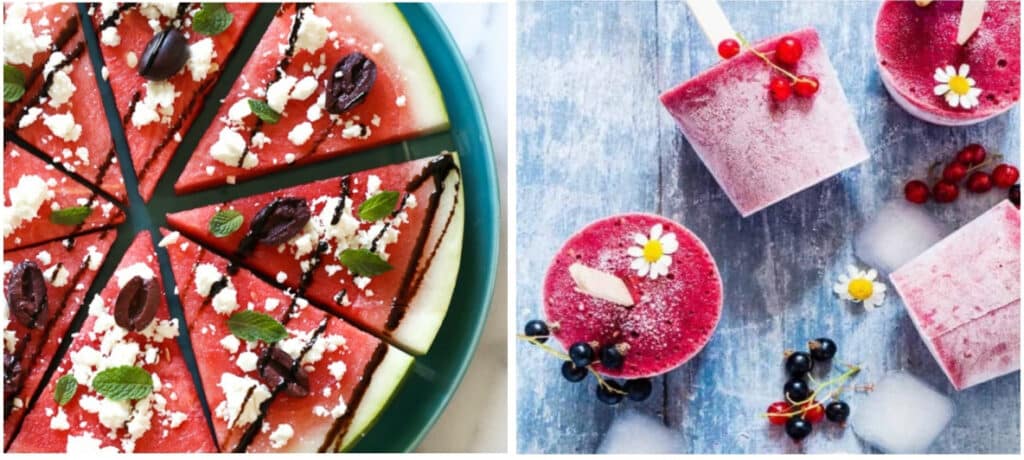 When is Watermelon in Season?
Watermelon can be found year round; however, the best time to buy is between May and September. In the US, Florida, Texas and Georgia produce two-thirds of the crop.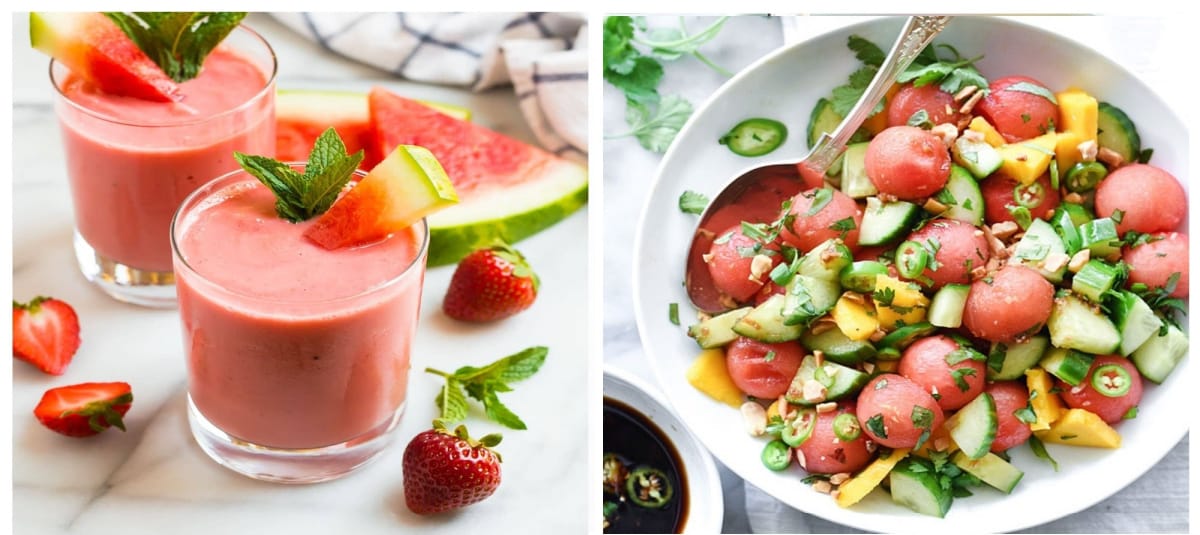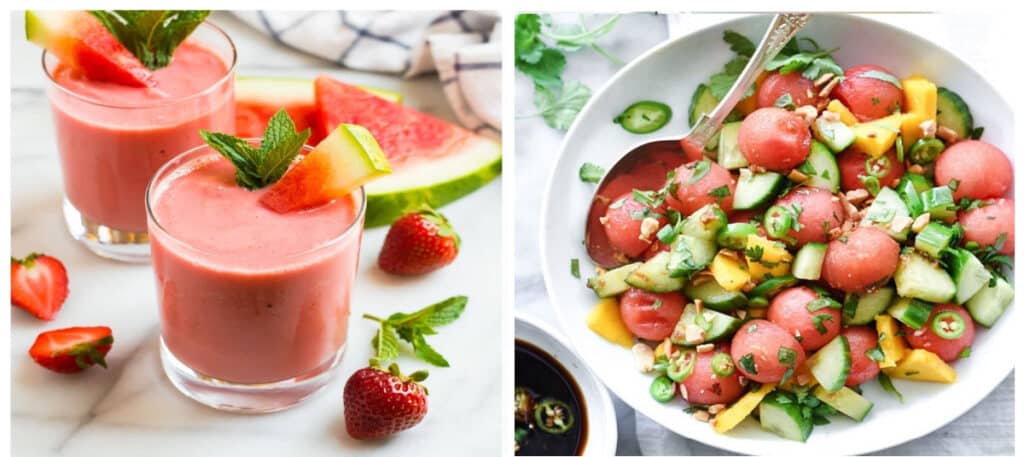 What are the most popular varieties?
There are over 50 varieties of watermelon and the 5 most popular are seeded, seedless, mini, yellow and orange flesh.
Our personal favorite are seedless or mini; however, it's been said that the yellow are the sweetest.
Here are 23 Watermelon Recipes to Make This Summer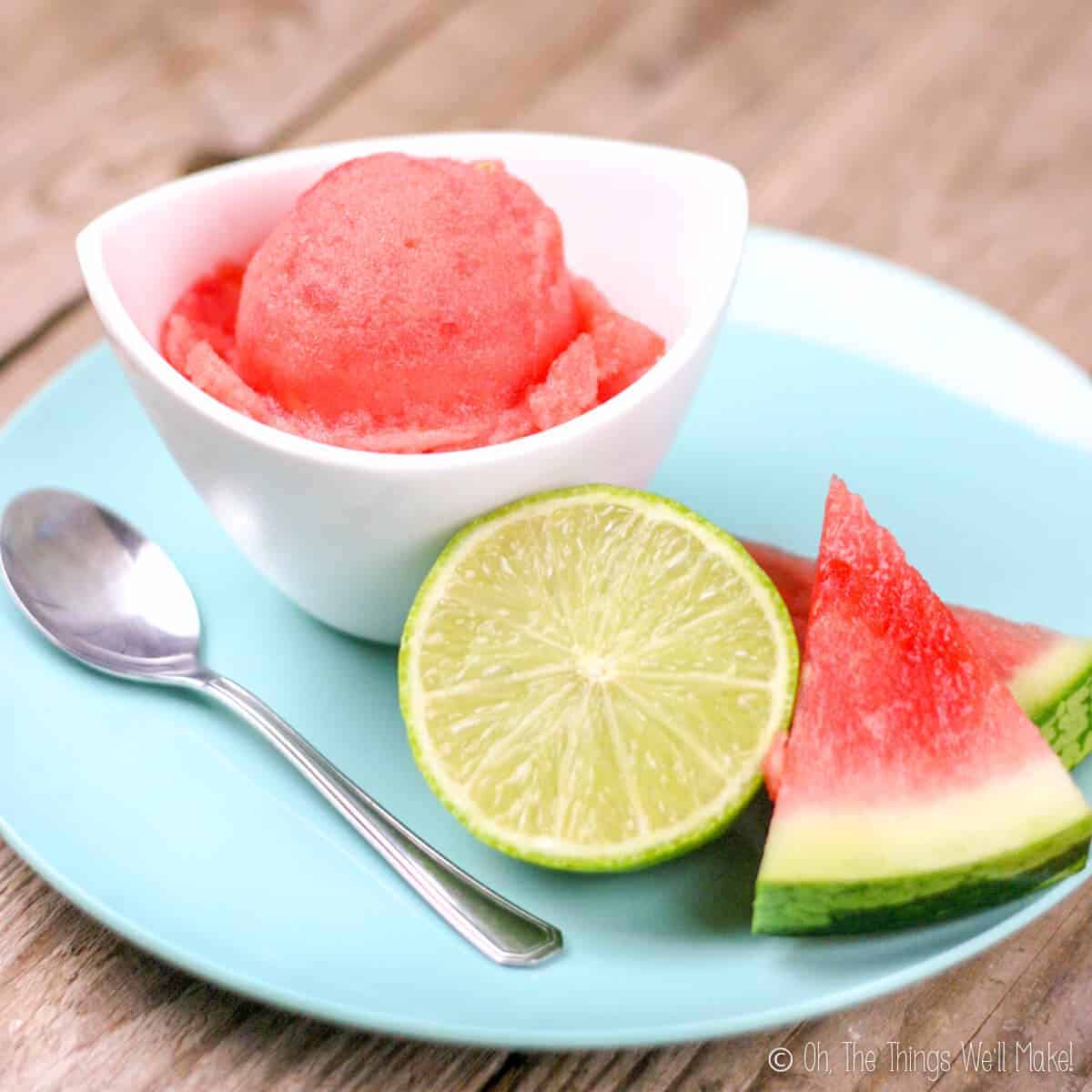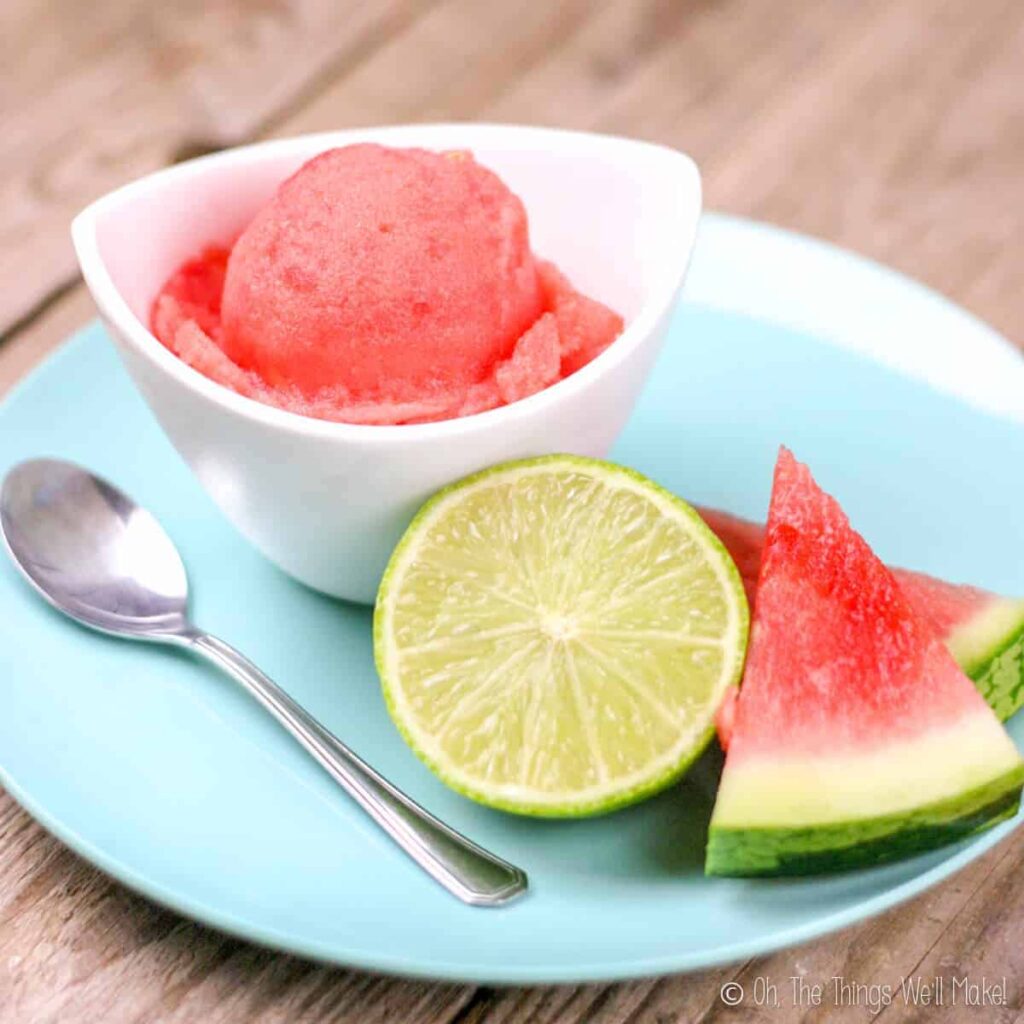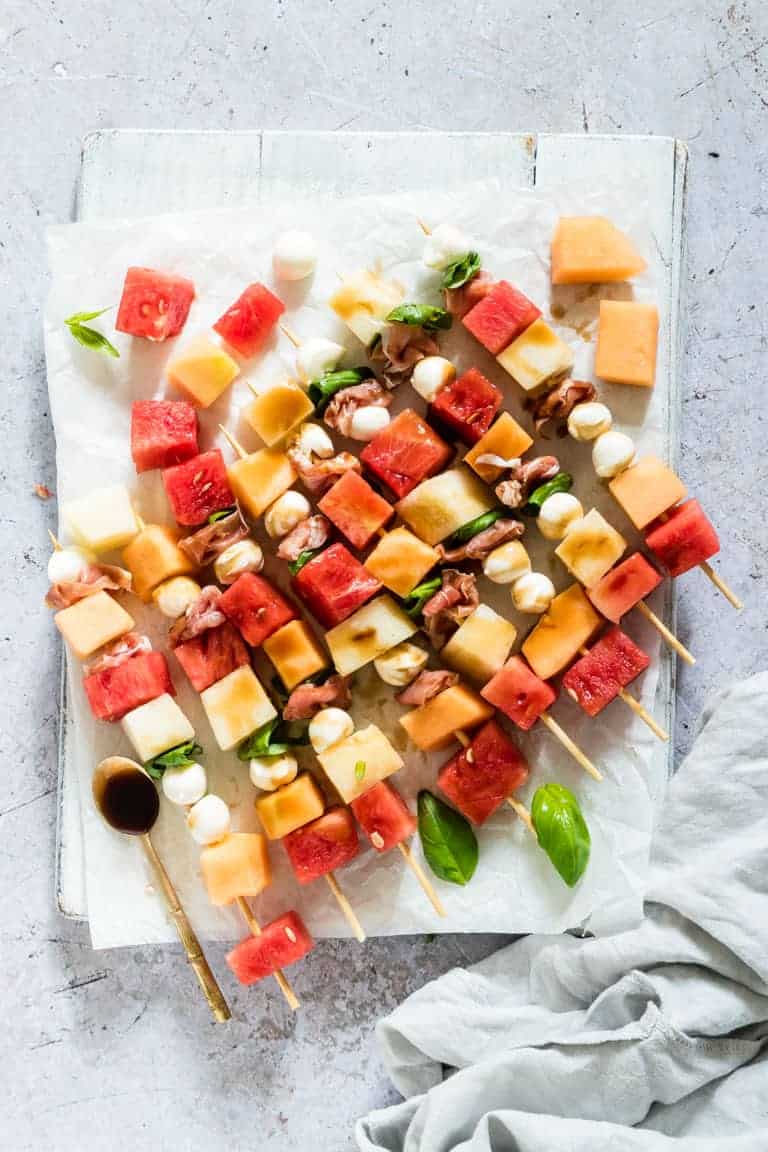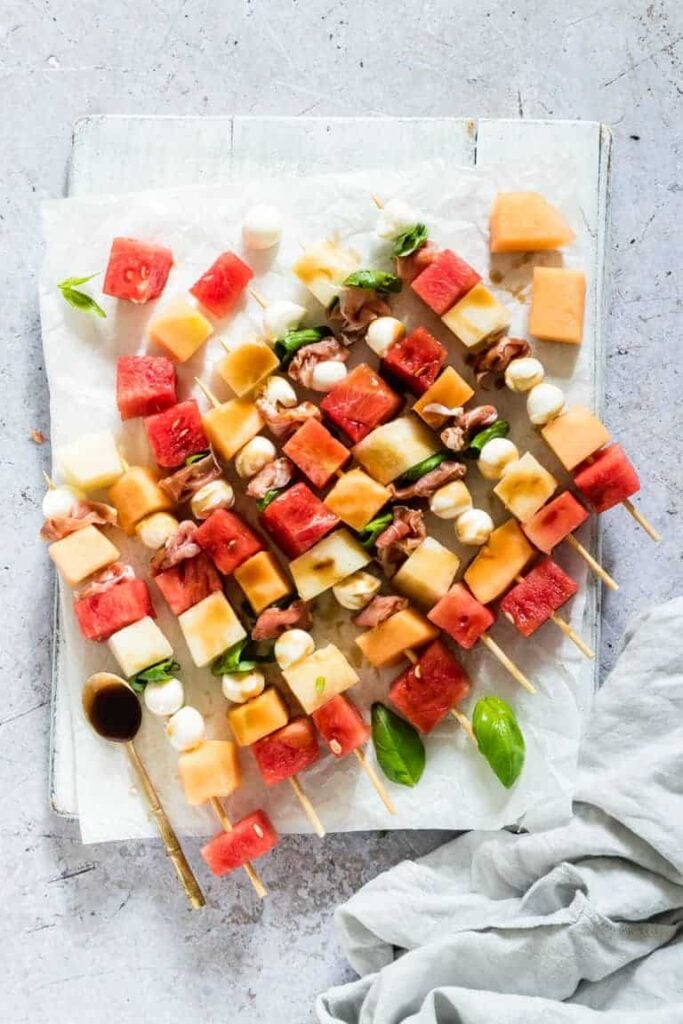 Watermelon Skewers with Prosciutto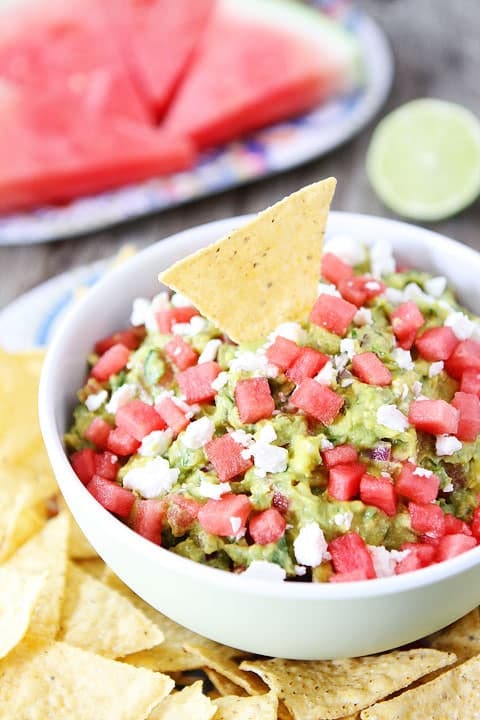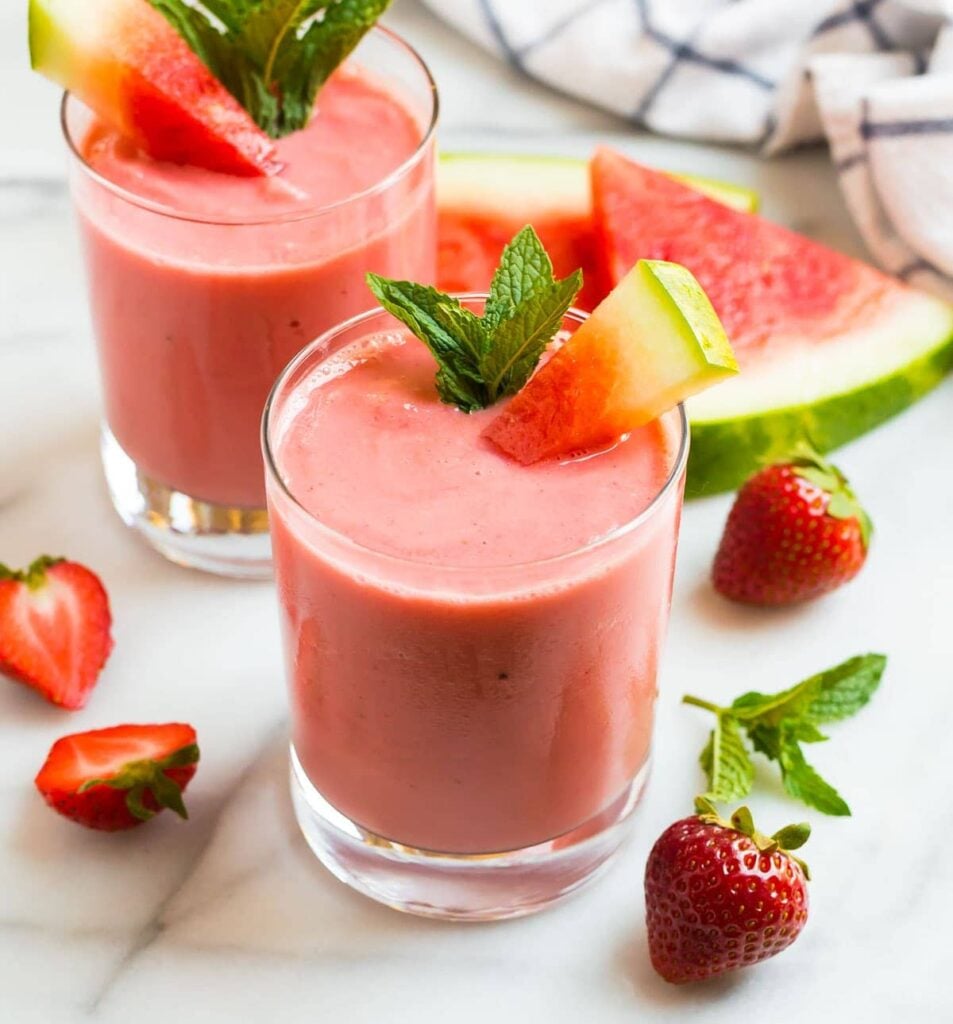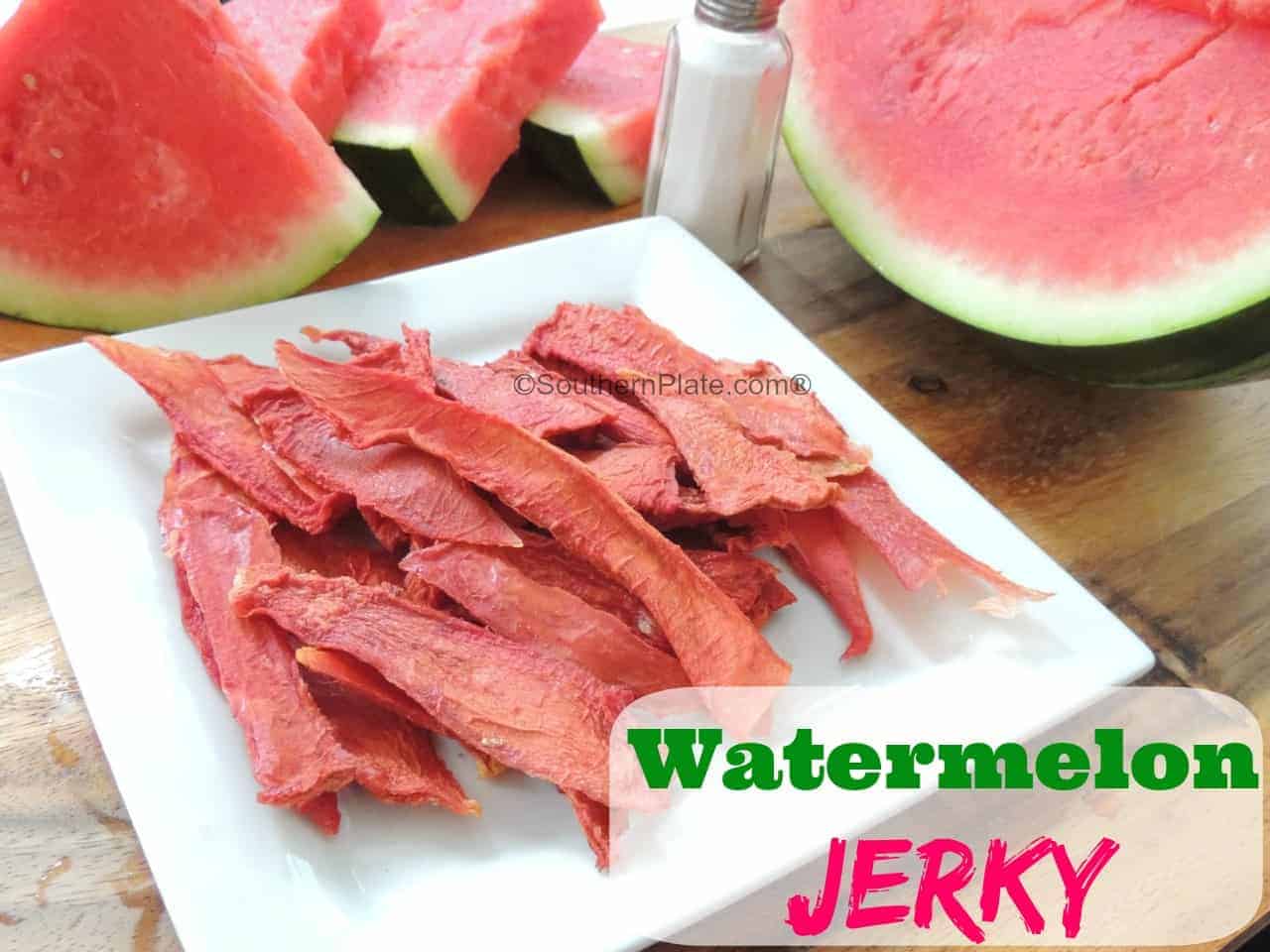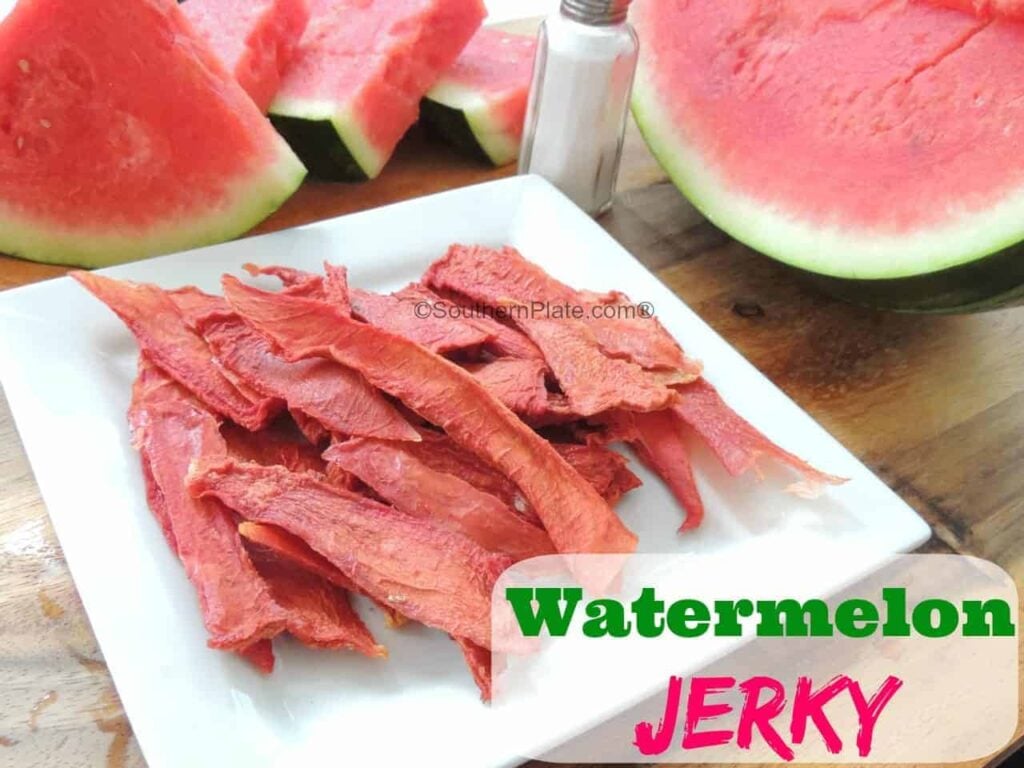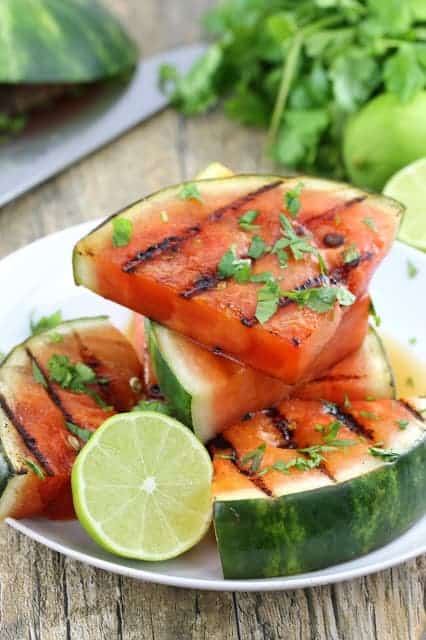 Cilantro Lime Grilled Watermelon
Watermelon Agua Fresca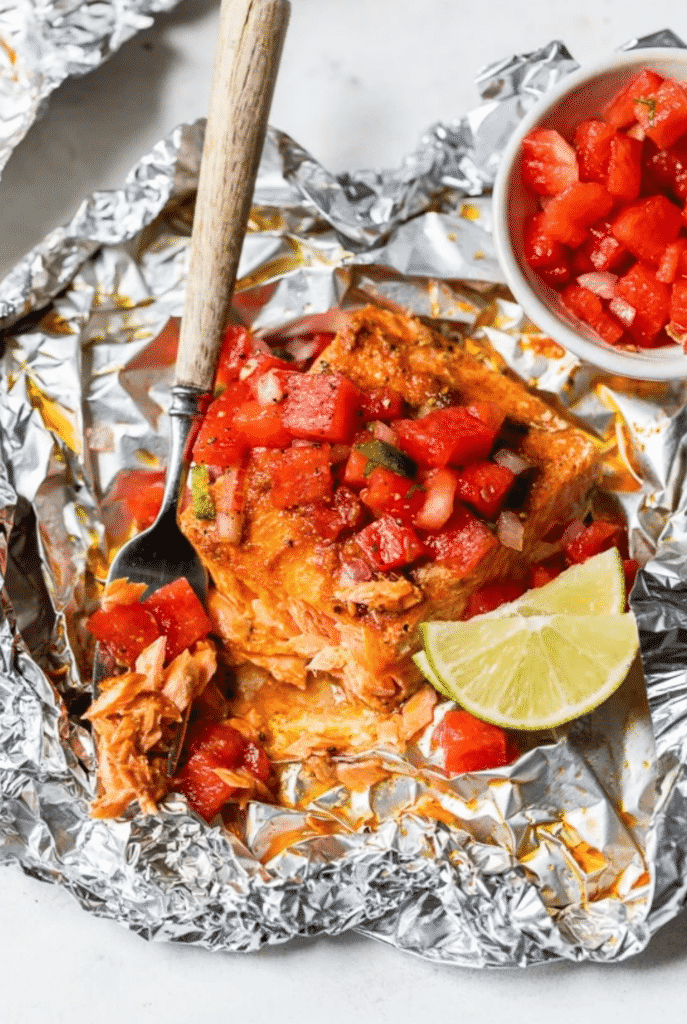 Foil Packet Spice Rubbed Fish with Watermelon Salsa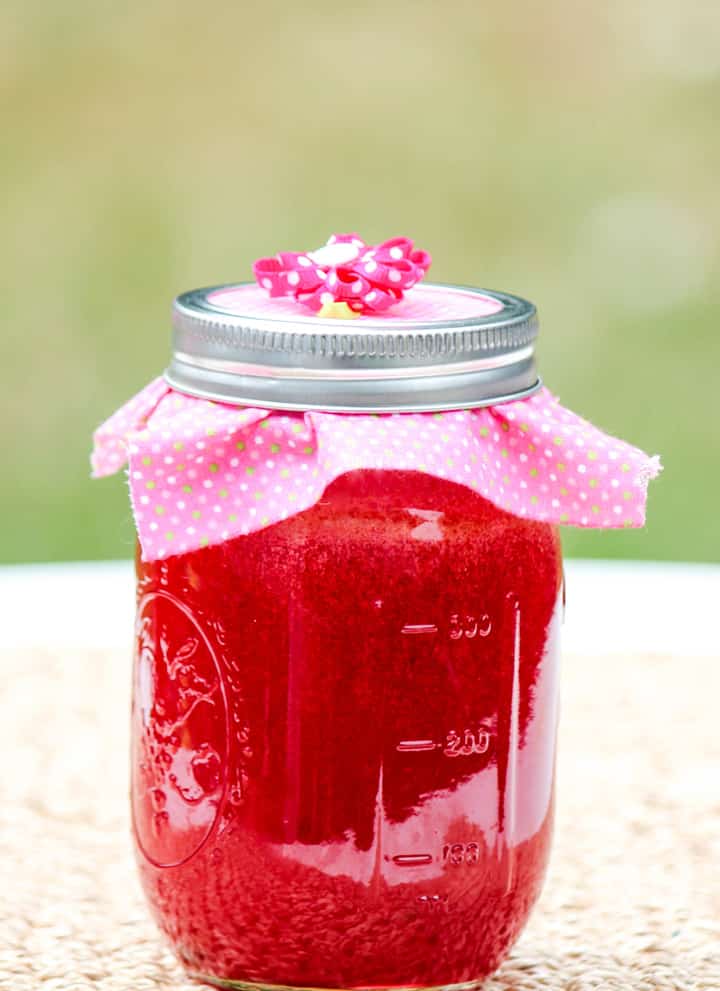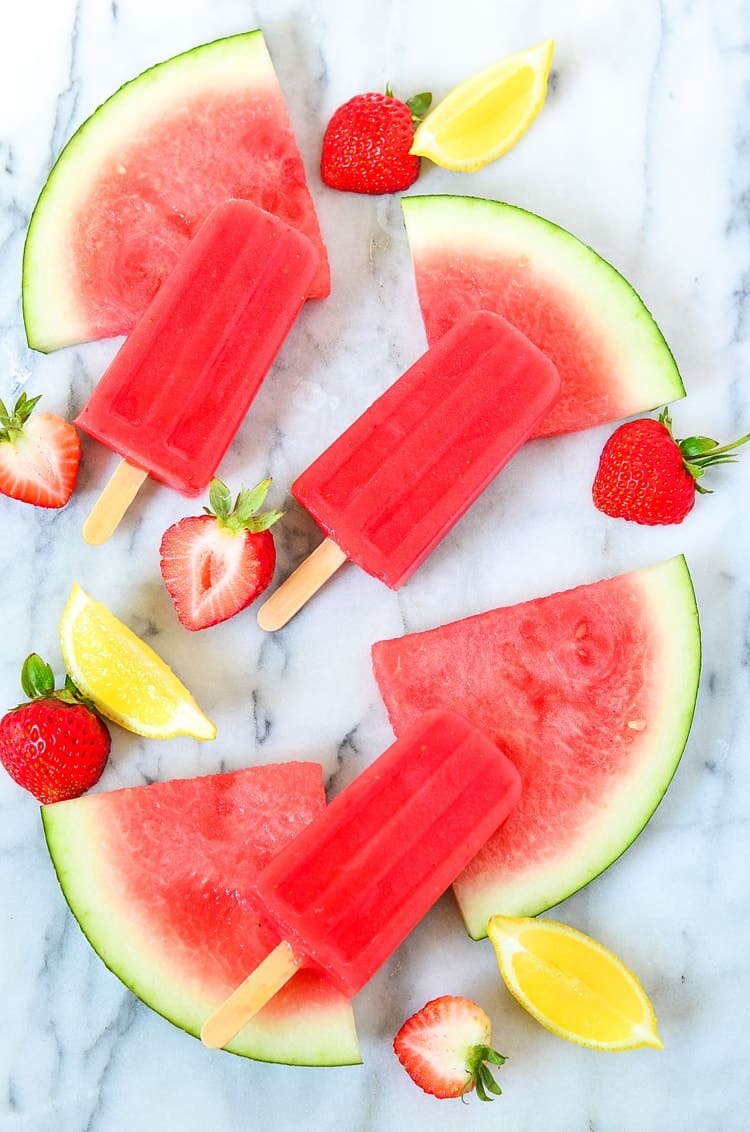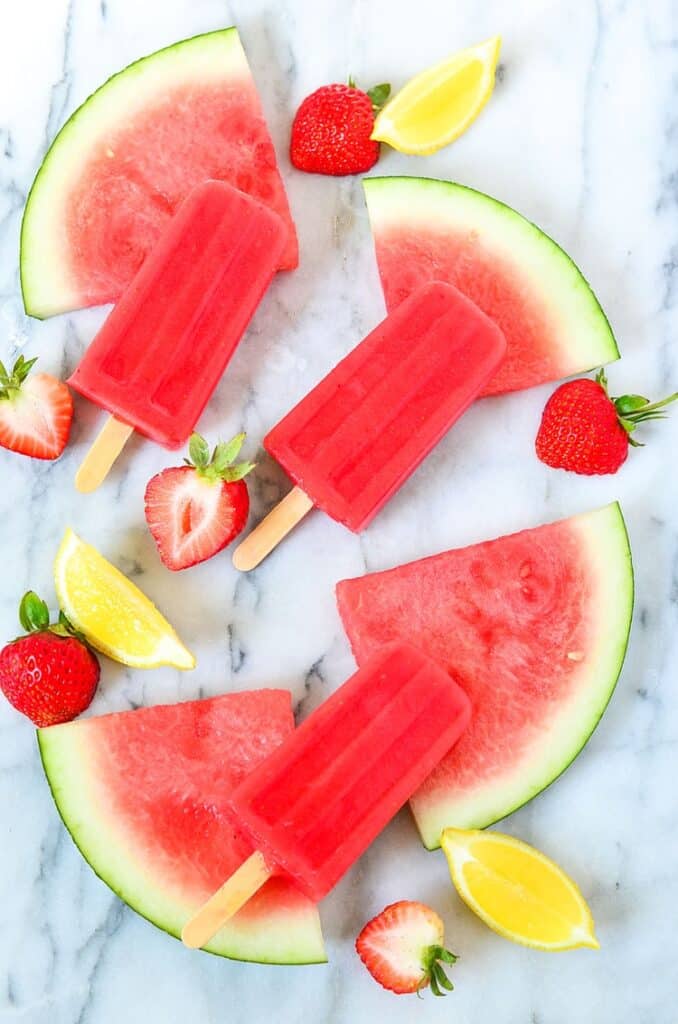 Strawberry Watermelon Ice Pops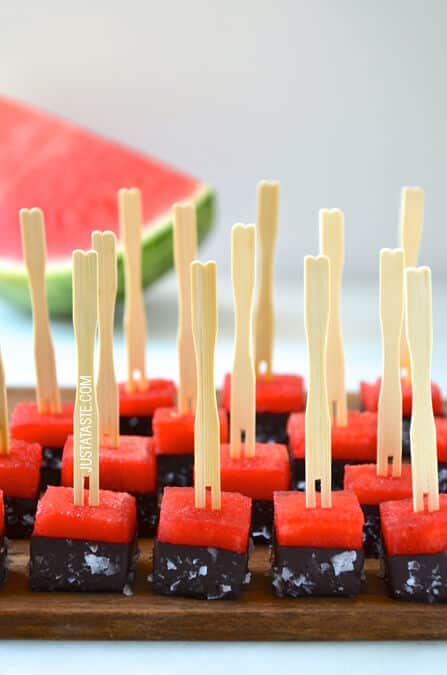 Chocolate Covered Watermelon Bites
VISIT THE

RECIPE INDEX

TO SEARCH FOR MORE RECIPES BY CATEGORY.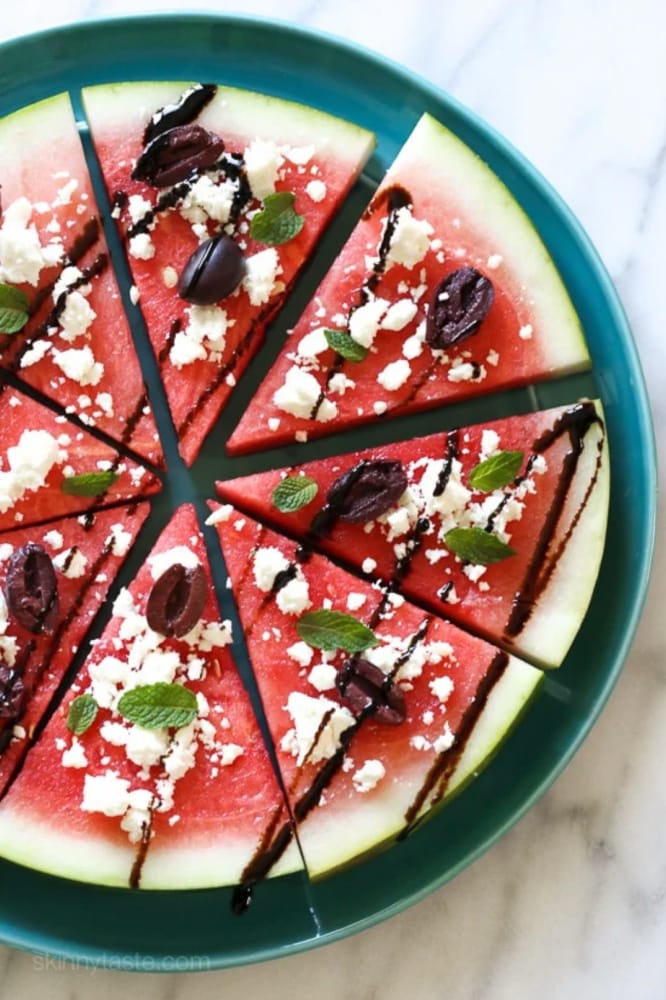 Watermelon Feta and Balsamic Pizzas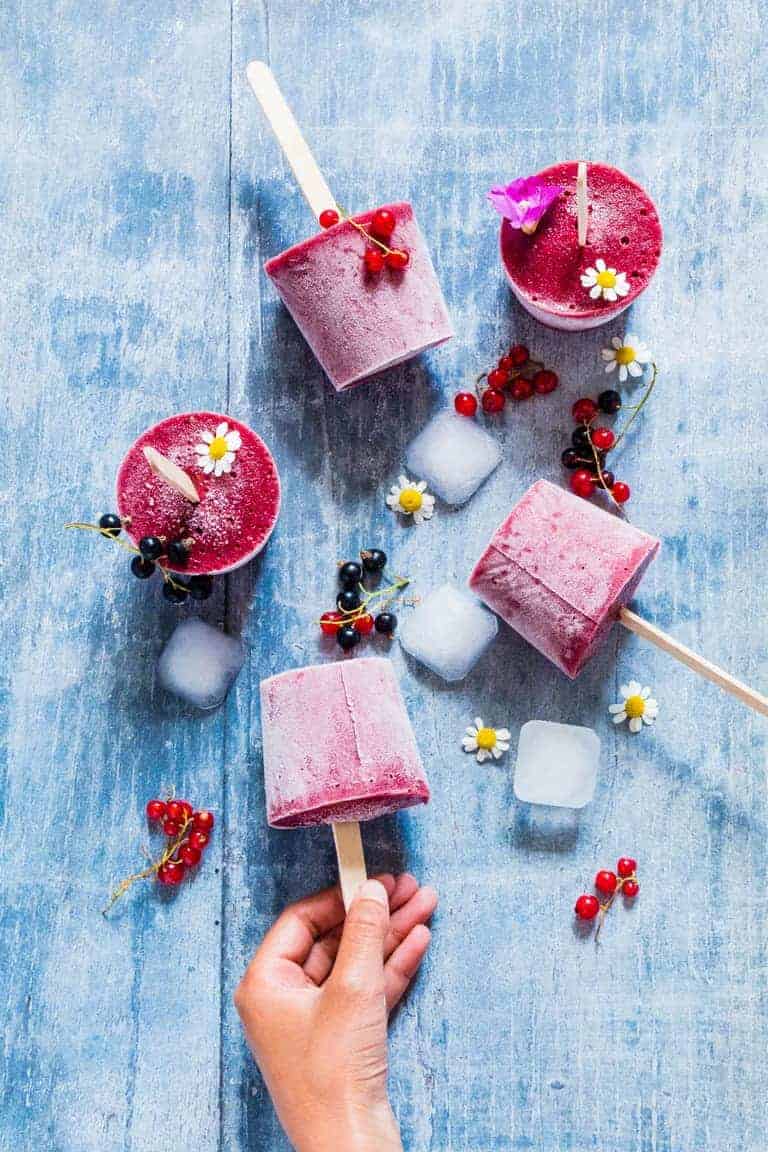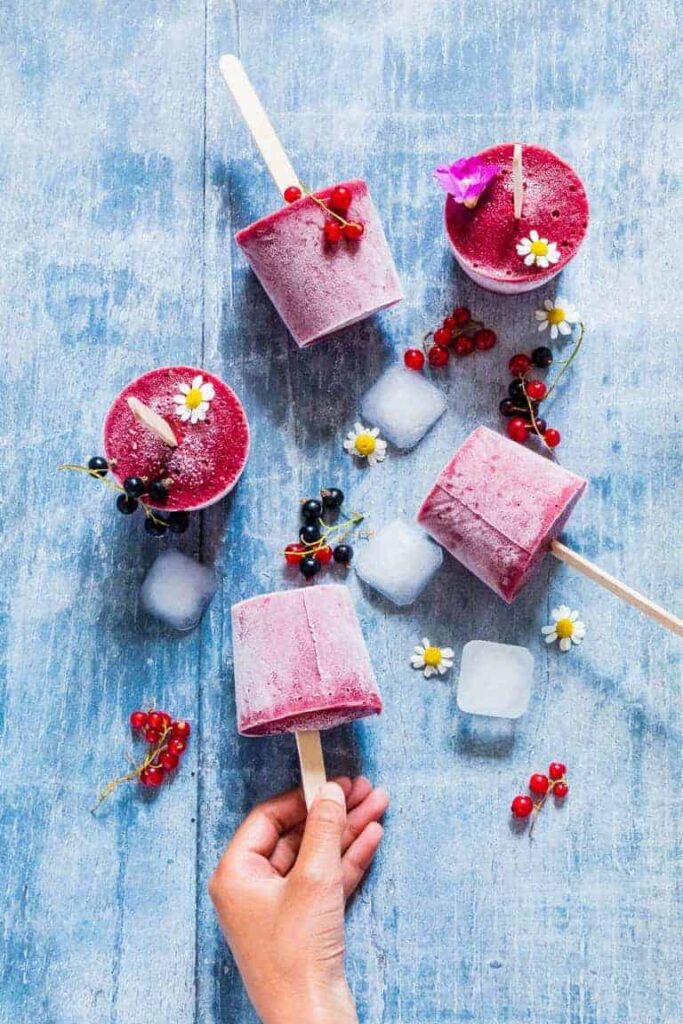 Balsamic Strawberry Watermelon Popsicles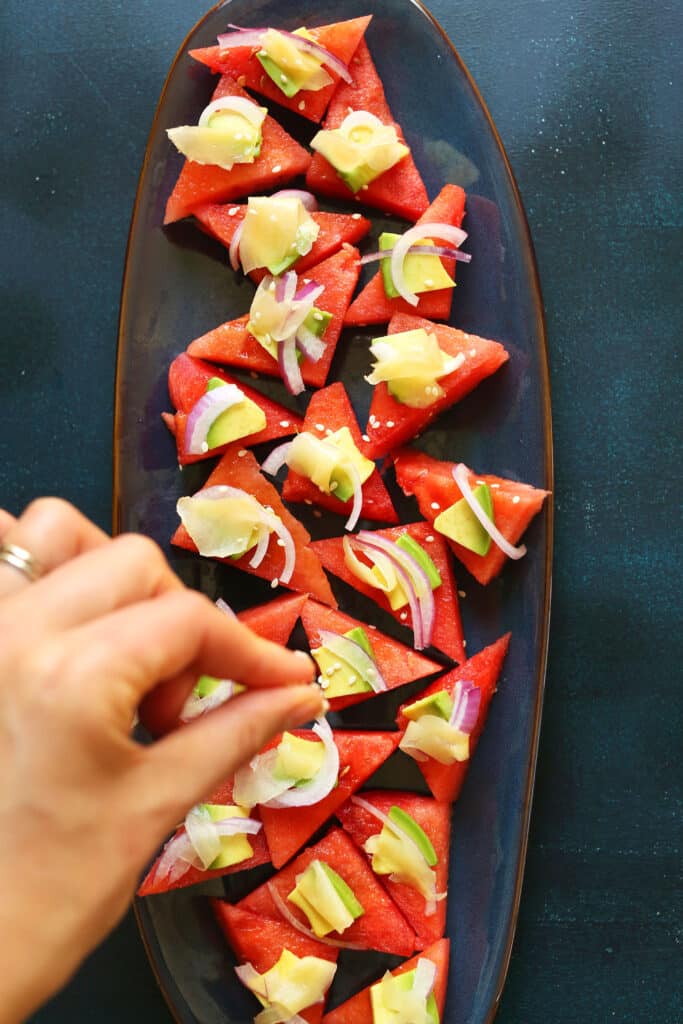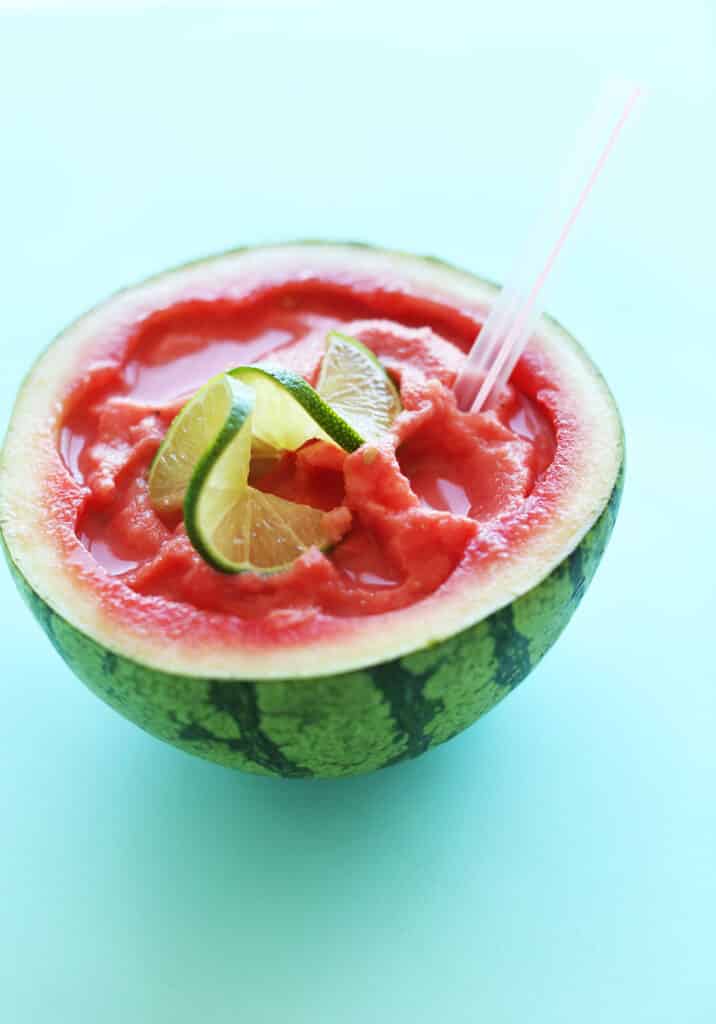 Coconut Lime Watermelon Slushie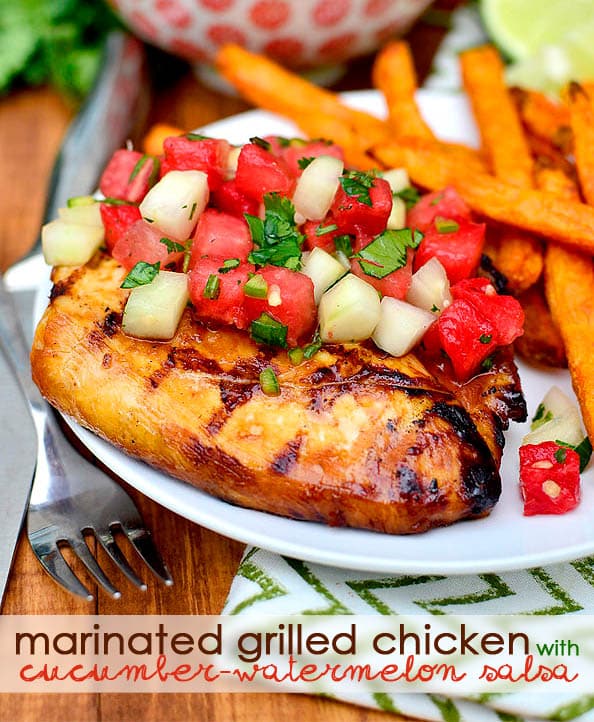 Marinated Grilled Chicken with Cucumber Watermelon Salsa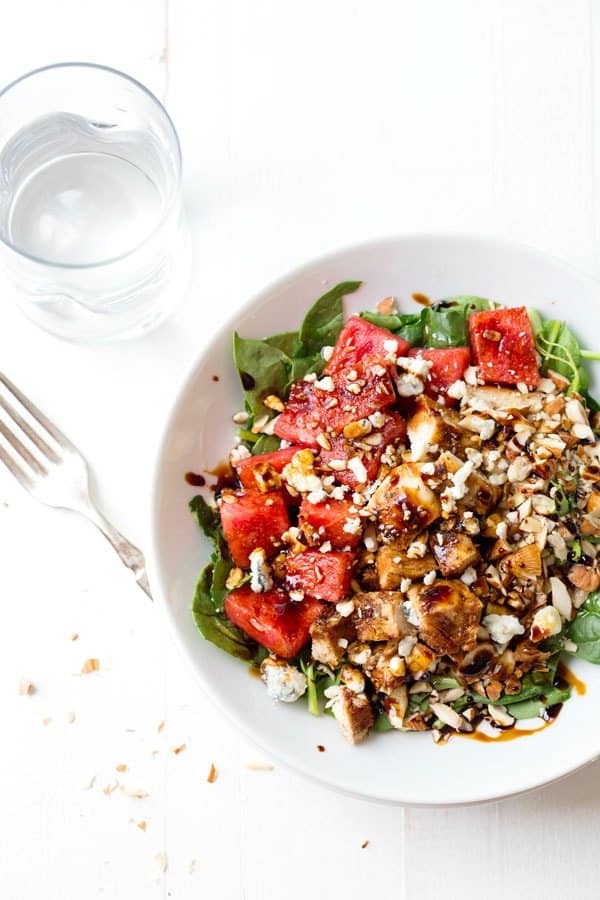 Balsamic Watermelon Chicken Salad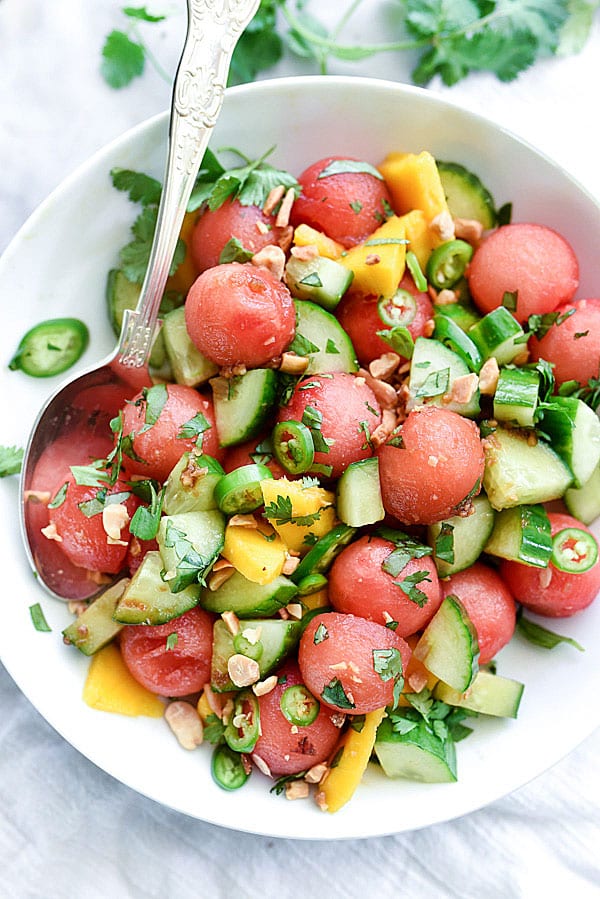 Cucumber Basil Watermelon Salad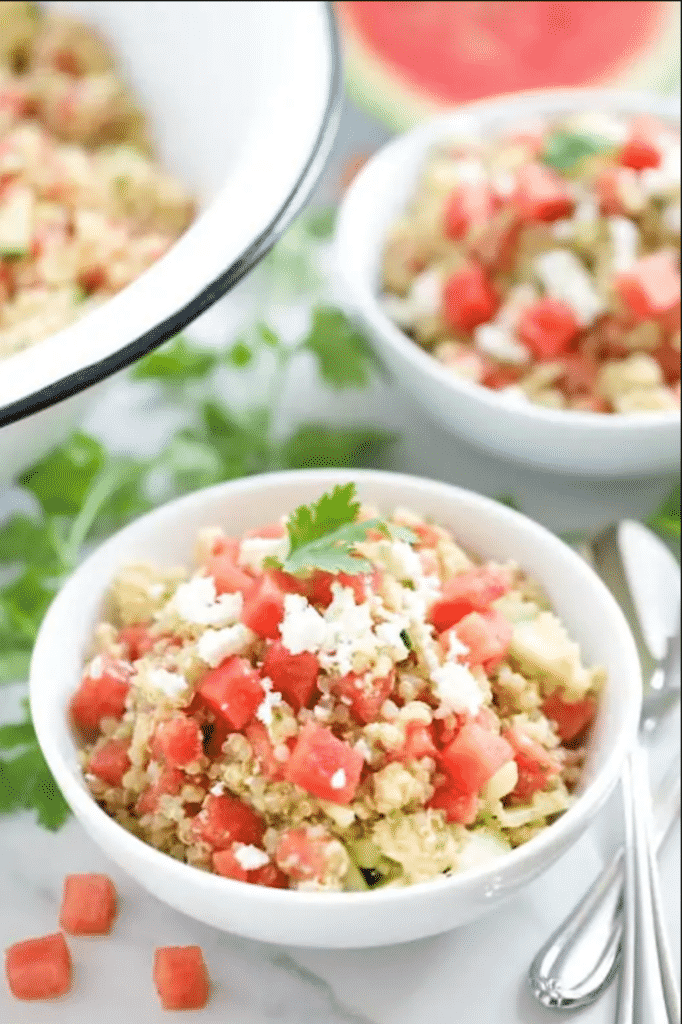 Watermelon Feta Quinoa Salad with Cilantro Lime Vinaigrette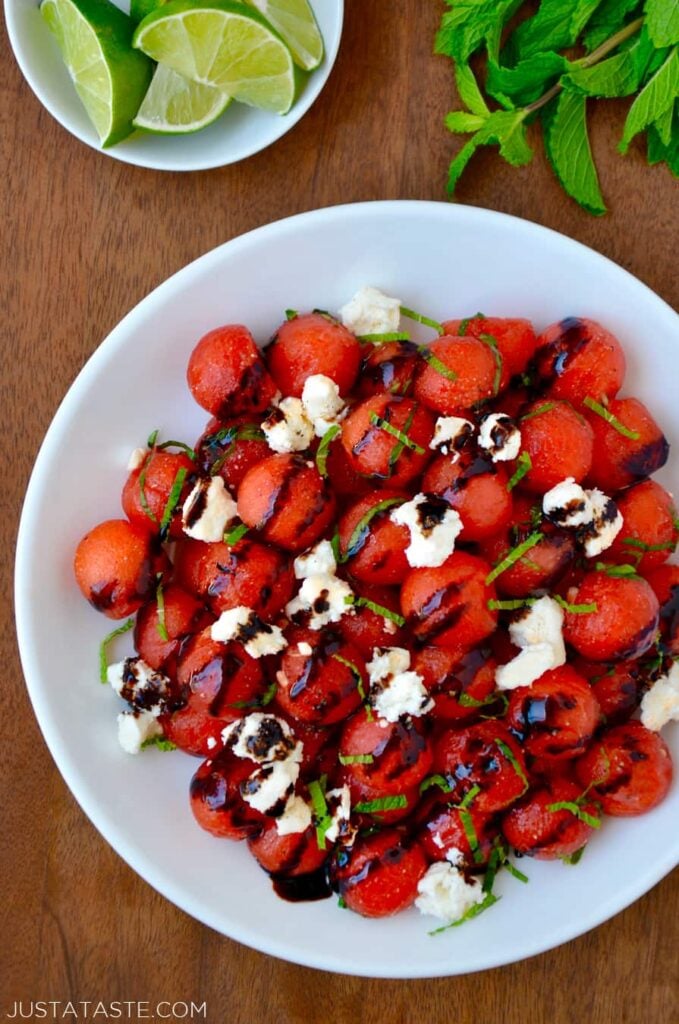 Watermelon Salad with Balsamic Syrup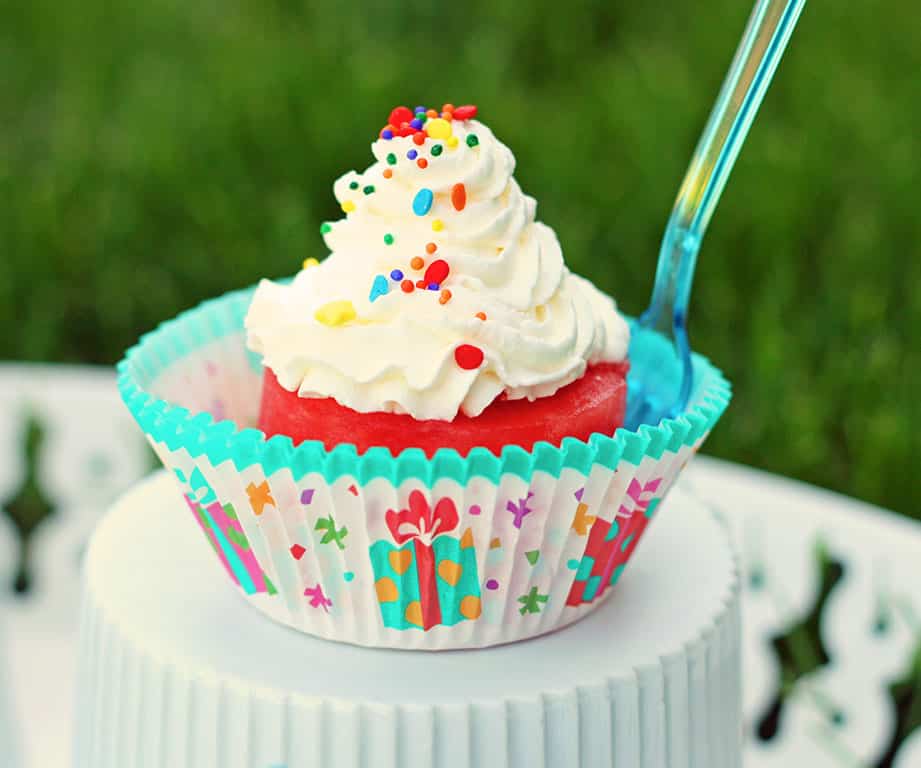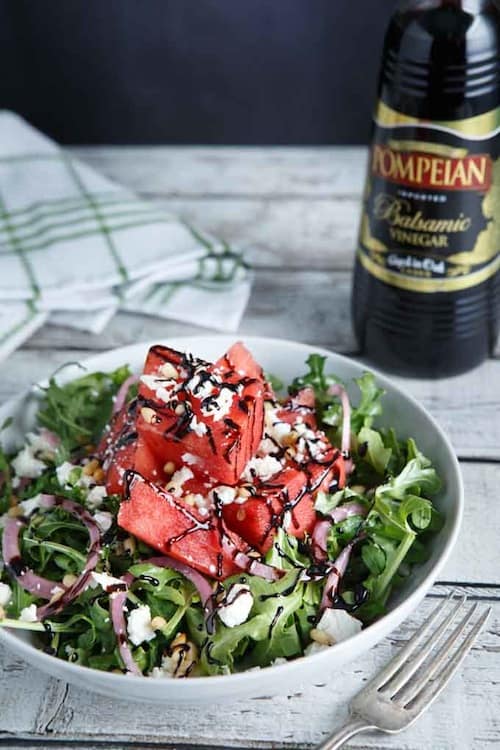 Watermelon Feta Arugula Salad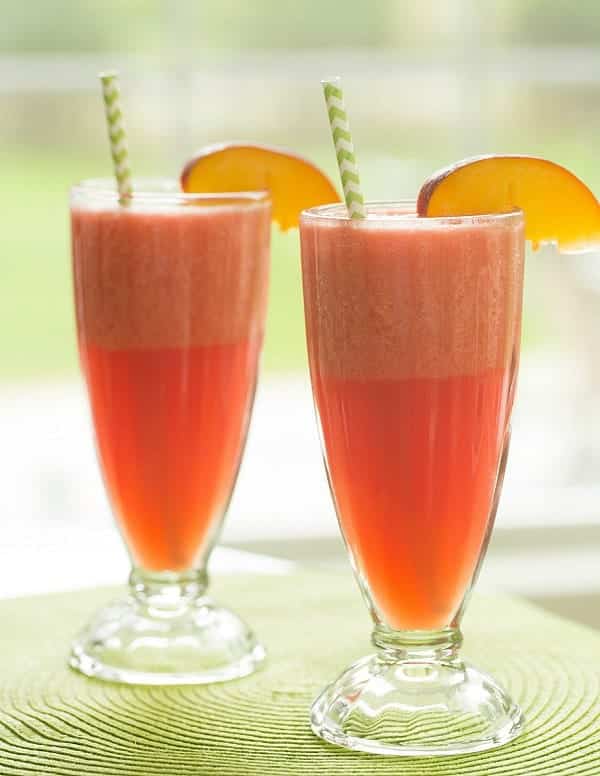 Watermelon Shopping Fun
Round out your Summer with these fun watermelon themed items!
SIGN UP FOR MY WEEKLY NEWSLETTER
AND RECEIVE
A FREE EBOOK!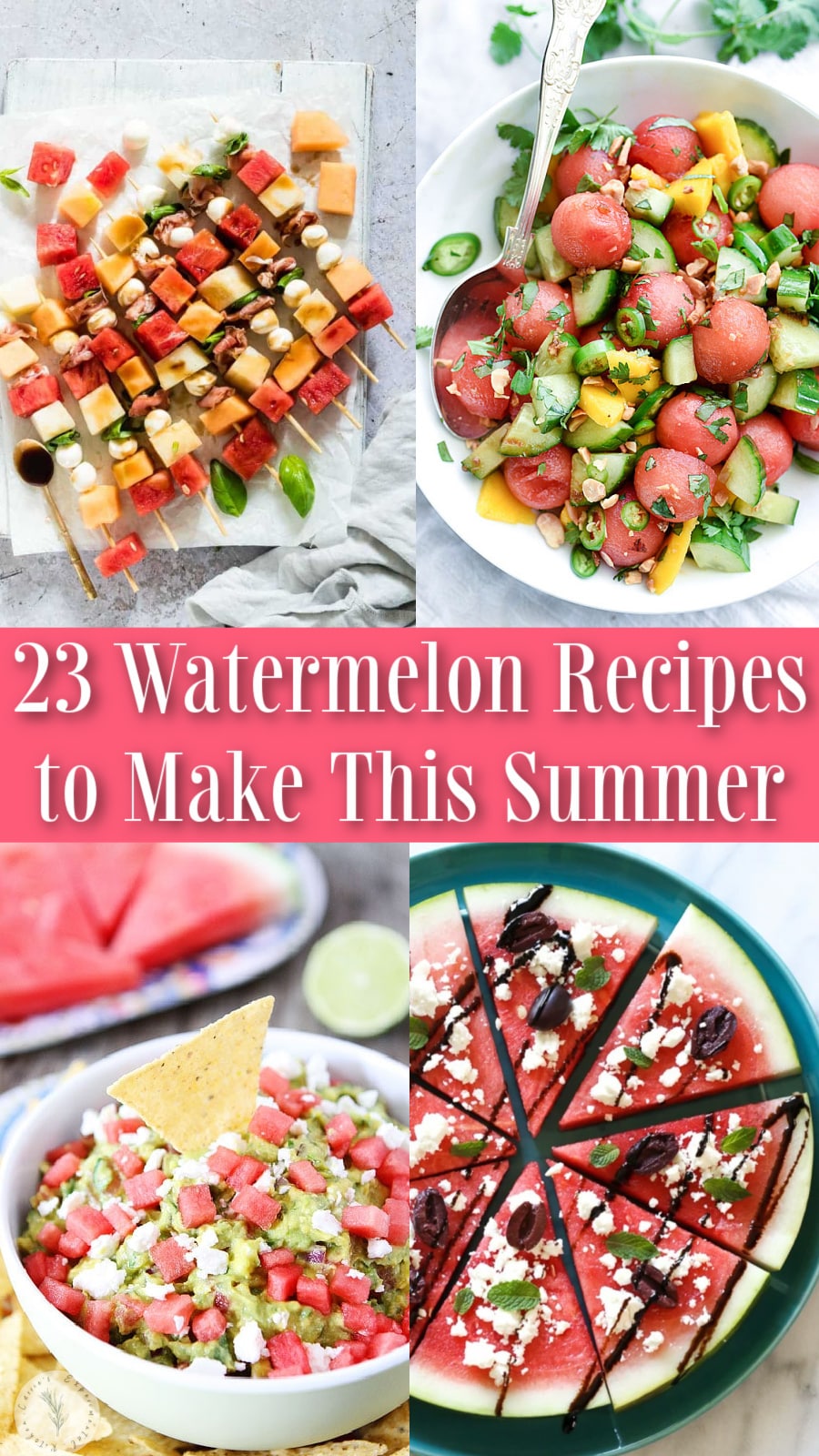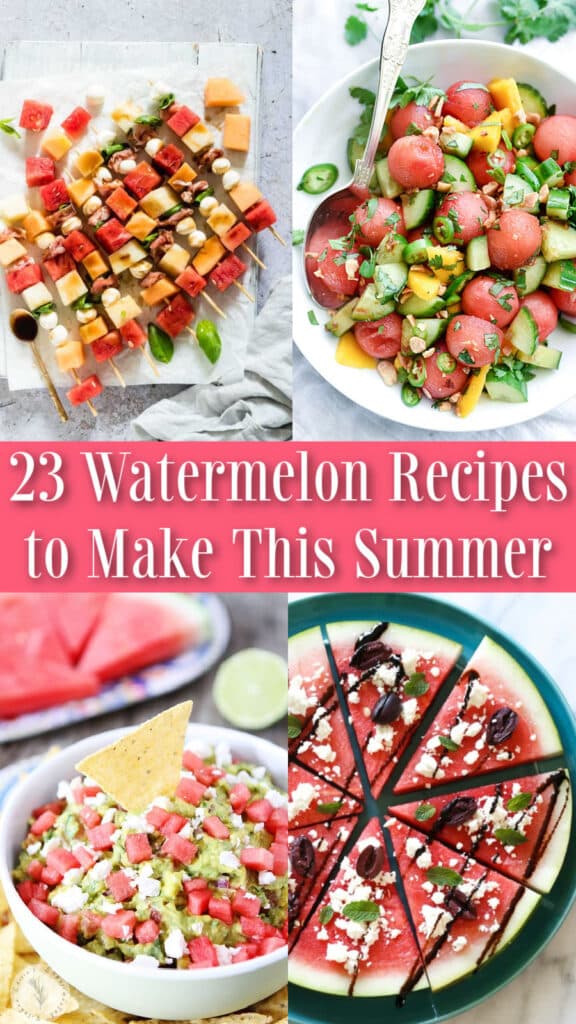 CONNECT WITH ME ON SOCIAL MEDIA