From the tanginess of apple cider brine to the richness of balsamic maple glaze, these recipes will transform an ordinary bird into a show-stopping centerpiece that's perfect for any occasion.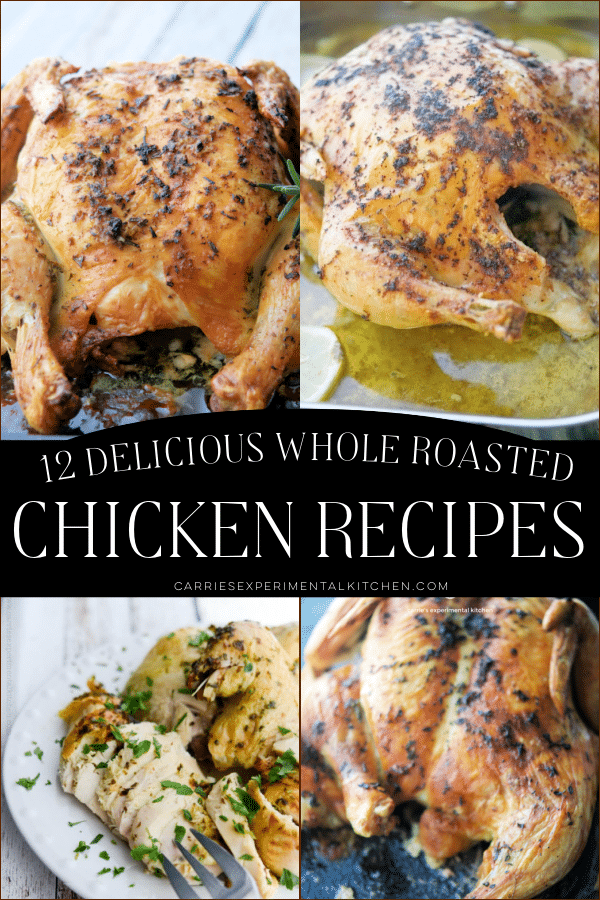 Are you tired of the same old chicken dishes? Bland and boring, they can turn a meal into a monotonous routine.
But fear not, because today we're about to take your taste buds on a flavorful adventure with twelve mouthwatering whole roasted chicken recipes that will leave your family and friends begging for seconds.
Get ready to elevate your dinner routine and discover the deliciousness that awaits with each and every bite. We'll also suggest complimentary side dishes to create a fantastic dinner experience.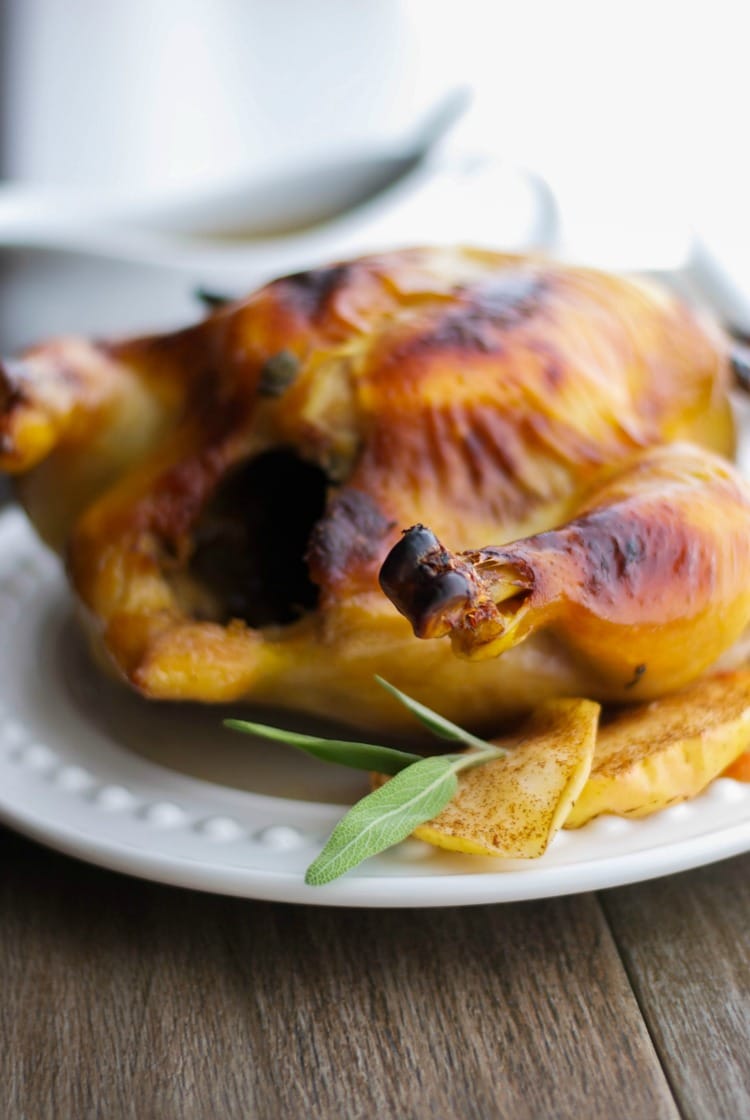 Apple Cider Brined Roasted Chicken takes the concept of brining to a whole new level, infusing the chicken with a tangy and subtly sweet flavor that will have your taste buds dancing with delight.
Serve this Apple Cider Brined Roasted Chicken with a side of Cinnamon Carrot Sticks, homemade Applesauce and Sea Salt Smashed Potatoes.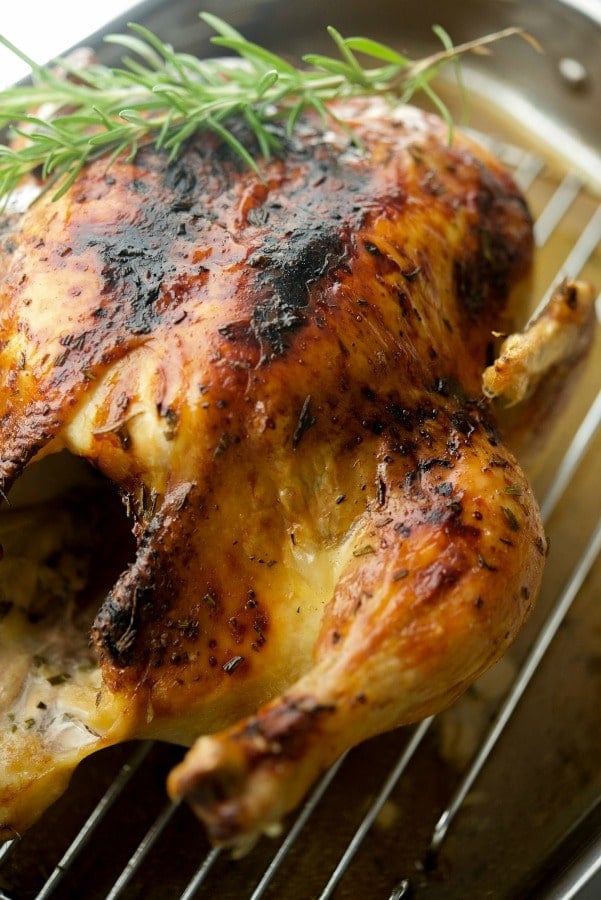 For a tangy twist on classic roasted chicken, try this delightful Balsamic Maple Roasted Chicken recipe. With a perfect balance of sweet and savory flavors, this dish is sure to impress your taste buds and elevate any occasion.
Serve this Balsamic Maple Roasted Chicken with a side of Balsamic Rosemary Roasted Potatoes and Maple Roasted Baby Carrots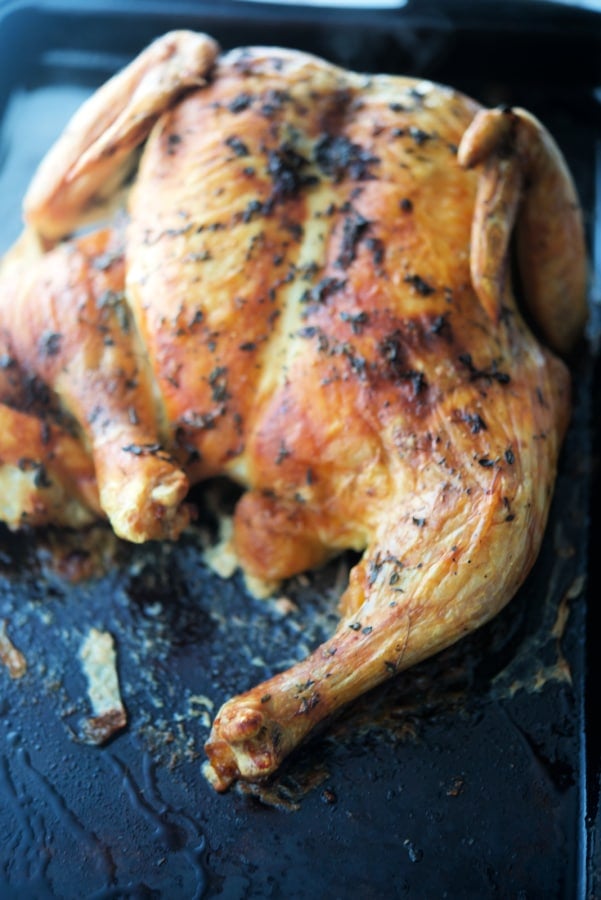 The Butter Thyme Spatchcocked Chicken takes the concept of whole roasted chicken to a whole new level.
By spatchcocking the chicken, which means removing the backbone and flattening it, you create a bird that cooks more evenly and quickly, resulting in moist and perfectly cooked meat.
As the butter melts and mingles with the thyme, it creates a luscious and fragrant sauce that bathes the chicken in layers of flavor.
Each bite delivers a combination of tender meat, crispy skin, and herb-infused butter that will leave your taste buds begging for more.
Serve this Butter Thyme Spatchcock Chicken with a side of Sea Salt Roasted Green Beans and Cream Cheese and Chive Mashed Potatoes.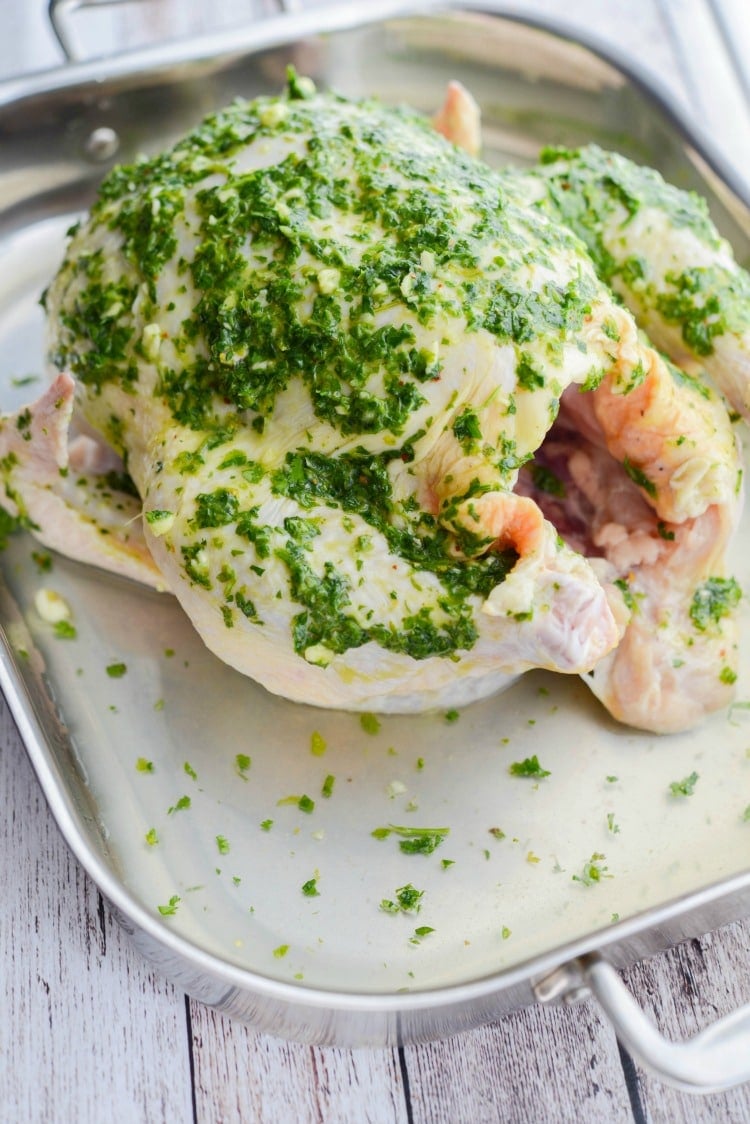 This zesty and vibrant dish takes inspiration from Argentinean cuisine, infusing the chicken with a tangy and herbaceous chimichurri sauce that adds an irresistible kick.
The chimichurri sauce is a blend of fresh parsley, cilantro, garlic, vinegar, and olive oil. Its vibrant green color and zingy taste make it a perfect companion for roasted chicken.
Serve this Chimichurri Roasted Chicken with a side of Roasted Garlic Mashed Cauliflower and Butter and Parsley Smashed Potatoes.
VISIT THE

RECIPE INDEX

TO SEARCH FOR MORE RECIPES BY CATEGORY.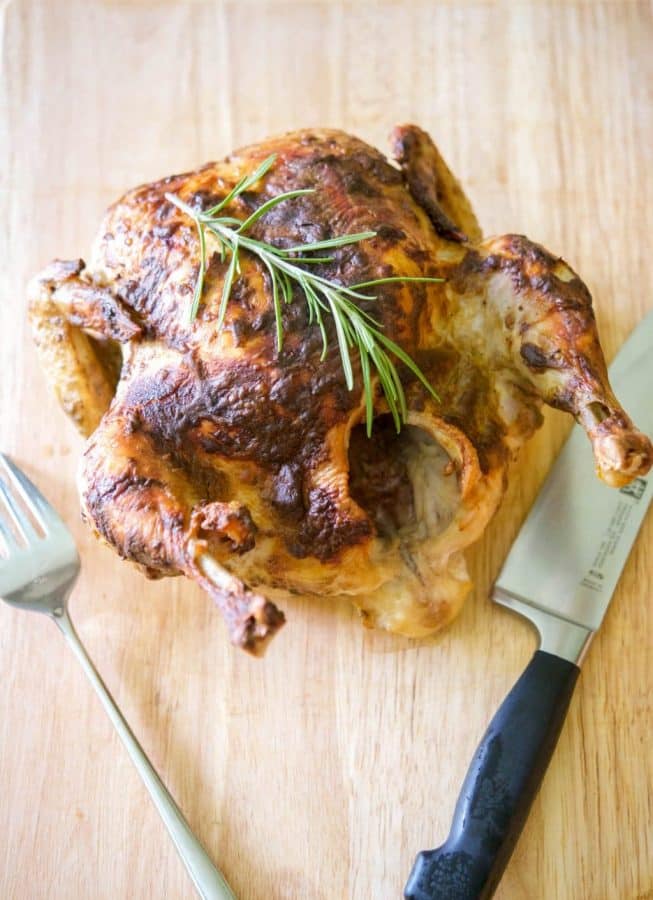 The combination of Dijon mustard and balsamic vinegar adds a tangy, slightly sweet, and slightly spicy flavor to the tender chicken.
The Dijon mustard lends its smooth and creamy texture, while the balsamic vinegar brings a subtle acidity that perfectly balances the richness of the meat.
As the chicken roasts in the oven, these flavors meld together, creating a mouthwatering aroma that will have your family and friends eagerly awaiting dinner.
Serve this Dijon Balsamic Roasted Chicken with a side of Honey Mustard Baby Carrots and Dijon Rosemary Roasted Potatoes.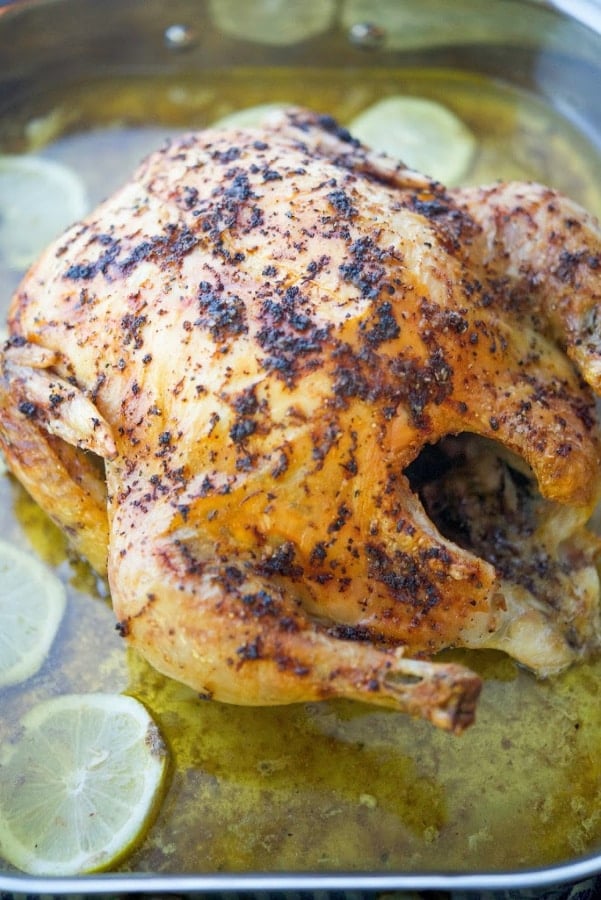 Prepare to savor the zesty tang of citrus paired with the subtle heat of aromatic black pepper. This mouthwatering combination of flavors will take your taste buds on a delightful journey, perfectly complementing the succulent meat of a whole roasted chicken.
Serve this Lemon Pepper Roasted Chicken with a side of Green Beans with Tomato and Garlic and Mashed Potatoes.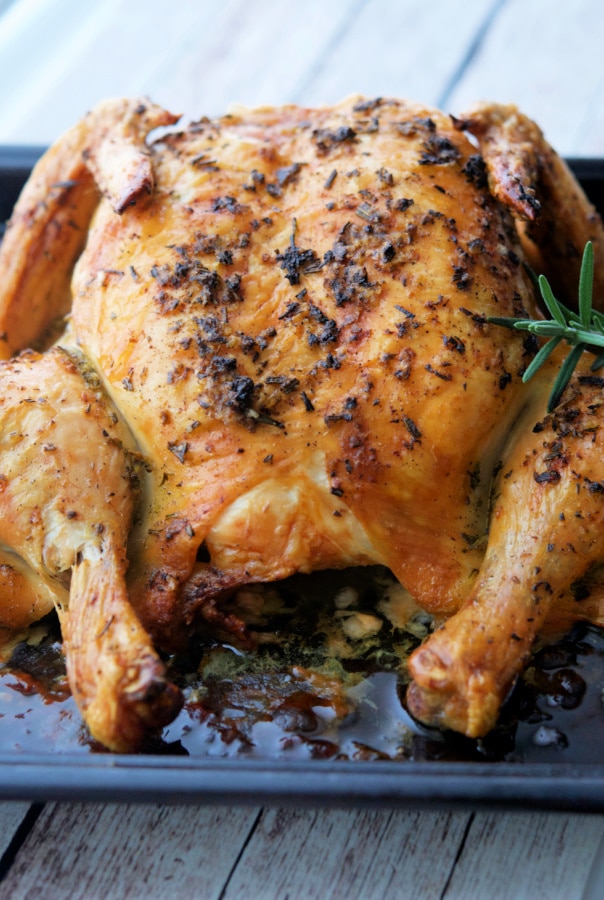 The combination of rosemary and lemon in this recipe creates a harmonious symphony of flavors. The refreshing tanginess of the lemon perfectly complements the earthy and slightly pine-like essence of rosemary.
As the chicken roasts in the oven, these two ingredients work their magic, infusing the meat with their aromatic qualities. The result is a perfectly balanced dish that will impress even the most discerning palates.
Serve this Rosemary Lemon Spatchcocked Chicken with a side of Tomato and Zucchini Gratin and Lemony Zucchini Risotto.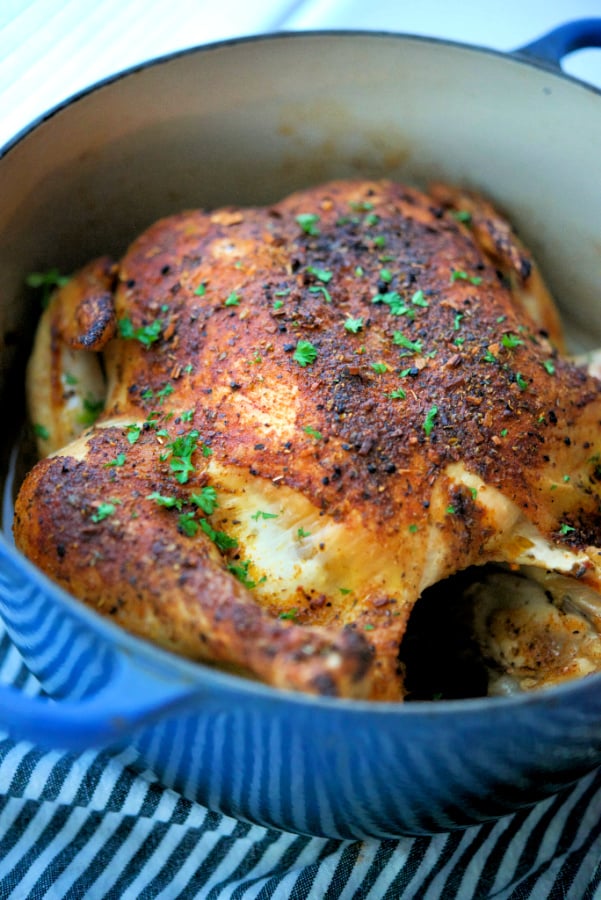 To create this tantalizing dish, start by generously seasoning the whole chicken with a blend of Cajun spices. The combination of paprika, cayenne pepper, garlic powder, and a touch of oregano will infuse the meat with a smoky and robust character.
For those who prefer an extra kick, feel free to add more cayenne pepper to intensify the heat.
Serve this Cajun Roasted Chicken with a side of Deliciously Easy Corn Casserole and Roasted Sweet Potatoes.
SIGN UP FOR MY WEEKLY NEWSLETTER
AND RECEIVE
A FREE EBOOK!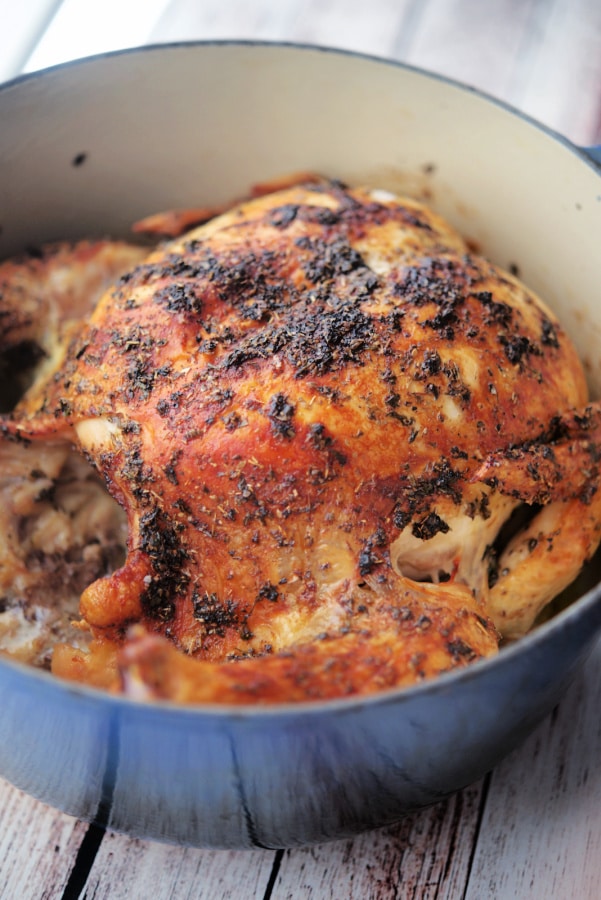 To create the flavorful oreganata coating, combine a tantalizing blend of fresh oregano, garlic, lemon, and olive oil.
The fragrant oils from the oregano and the zesty tang of the lemon meld together to create a harmonious marriage of flavors that will heighten your taste buds' anticipation.
Serve this Oreganata Roasted Chicken with a side of Sautéed Fresh Spinach and Garlic and Herb Roasted Baby Potatoes.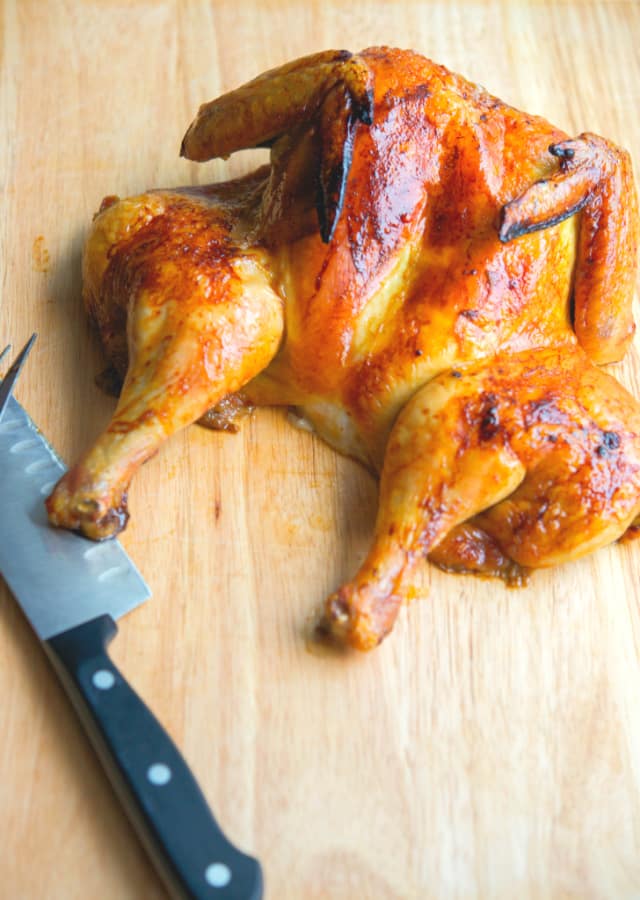 Maple Spatchcocked Chicken takes the succulent essence of perfectly roasted chicken to new heights. By flattening the bird and marinating it in a blend of maple syrup, herbs, and spices, you'll create a dish that is both visually stunning and incredibly flavorful.
Serve this Maple Spatchcocked Chicken with a side of Butter Roasted Carrots and Parsnips and Pumpkin and Sage Risotto.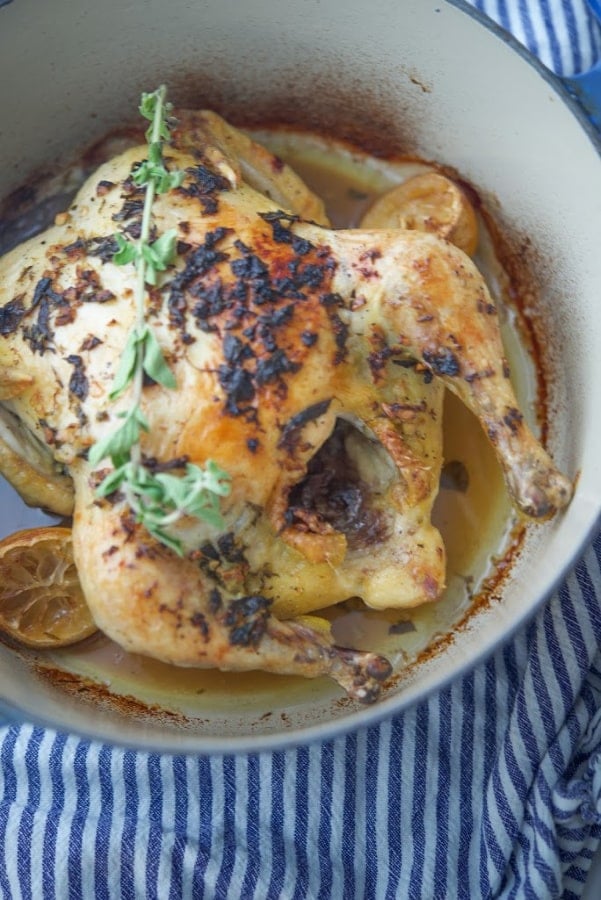 Using aromatic herbs and fragrant citrus, this recipe will transport you to the enchanting landscapes of Greece in just one tantalizing bite.
Greek cuisine is renowned for its vibrant flavors and hearty ingredients, and this Greek Roasted Chicken is no exception. The secret lies in the careful infusion of traditional Mediterranean herbs and spices.
These ingredients work in perfect harmony to create a tantalizing aroma that fills your kitchen and arouses your senses.
Serve this Greek Roasted Chicken with a side of Mediterranean Arugula Salad with Homemade Greek Vinaigrette and Crock Pot Greek Mashed Potatoes.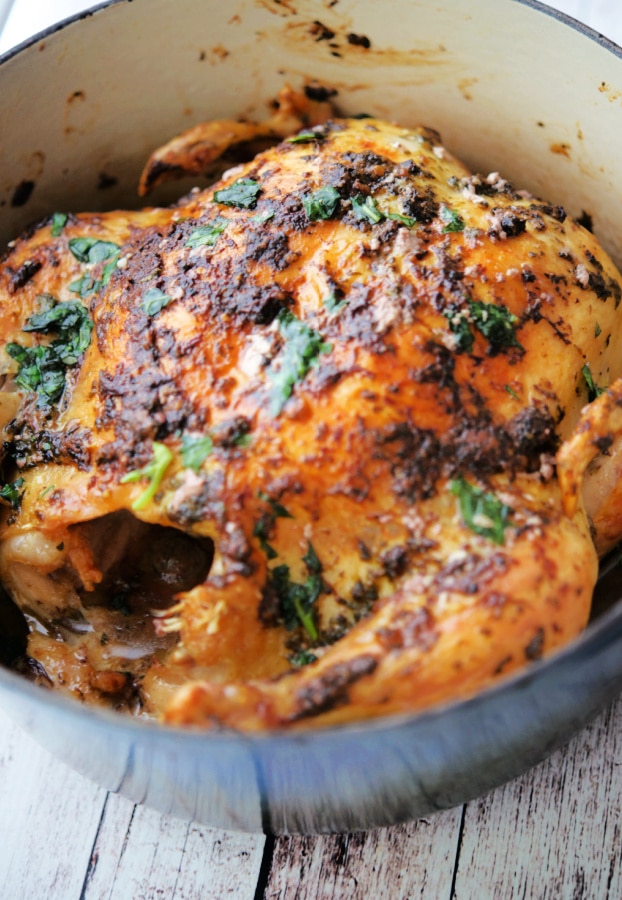 As you eagerly anticipate your first bite of the Pesto Roasted Chicken, you can already imagine the explosion of flavors that await you. The aromatic basil leaves, with their fresh and slightly peppery taste.
This combination creates a pesto-like crust that coats the chicken, infusing it with a vibrant and herbaceous essence. The Pesto Roasted Chicken not only delights the taste buds but also fills your kitchen with an irresistible aroma.
The cooking process releases the fragrant oils of the basil permeating the air with a mouthwatering scent that heightens anticipation.
Serve this Pesto Roasted Chicken with a side of Roasted Broccoli with Garlic and Pesto Mashed Sweet Potatoes.
Suggested Equipment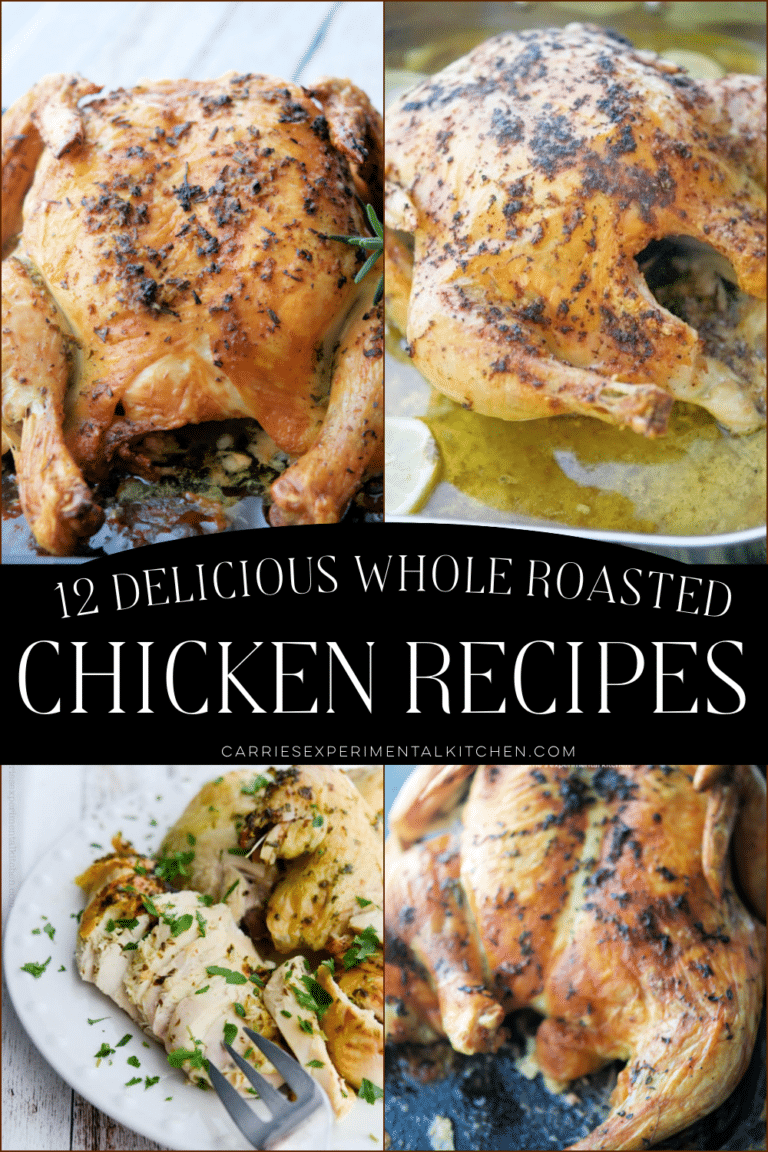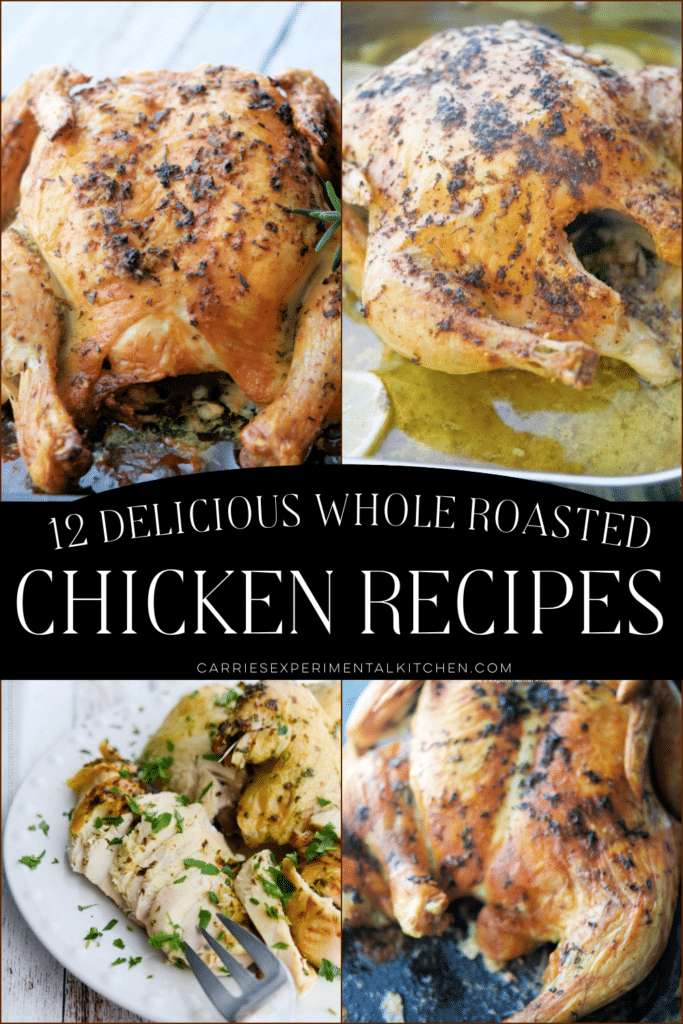 CONNECT WITH ME ON SOCIAL MEDIA