Beef short ribs slowly braised in red wine, garlic, rosemary and two types of mustard are so tender and delicious.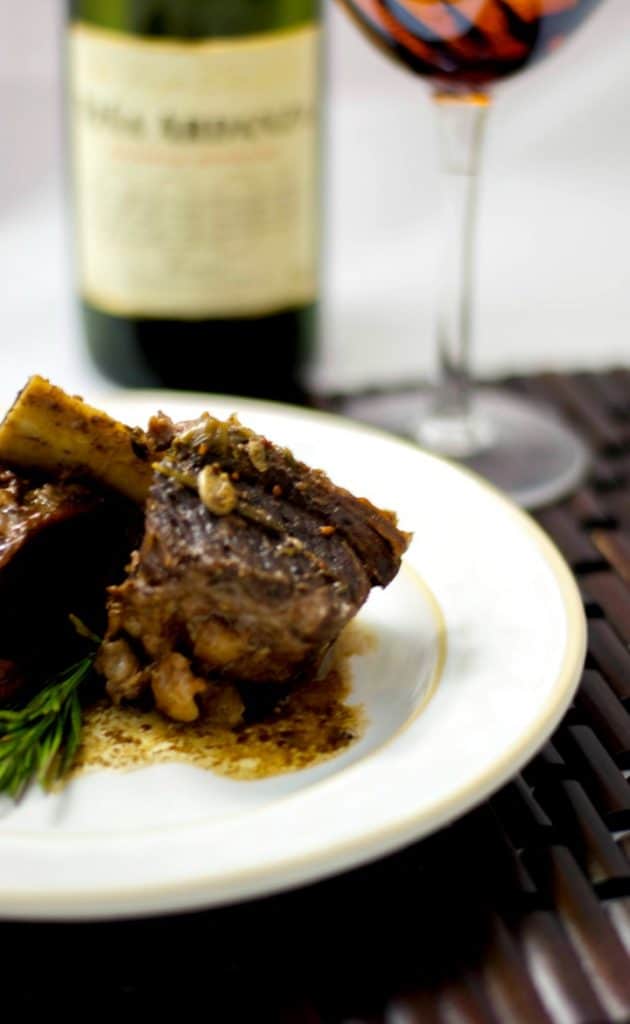 This recipe for Braised Beef Short Ribs is one of my FAVORITE recipes from my cookbook. Originally, when I was trying to come up with some new recipes incorporating beef to add to the collection, my friend Cindy suggested I make short ribs.
At the time, I had never made them at home, though I had eaten them out numerous times. I was a little skeptical about how my latest experiment was going to turn out but needless to say we enjoyed these short ribs so much, that I've since made several types since then.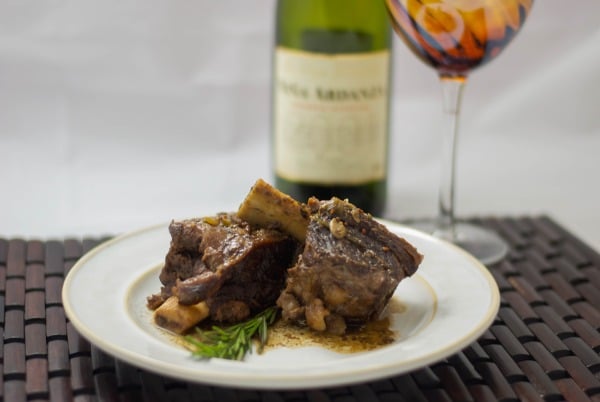 How do you make Braised Beef Short Ribs?
For this recipe, I used beef short ribs, garlic, fresh thyme and rosemary, two types of mustard and of course red wine. First, sear the meat in a Dutch oven so they're brown on all sides.
Next, add the remaining ingredients, place the pot in the oven and let it cook slowly for 3 hours until the meat was super tender. This cooking method works perfectly every time!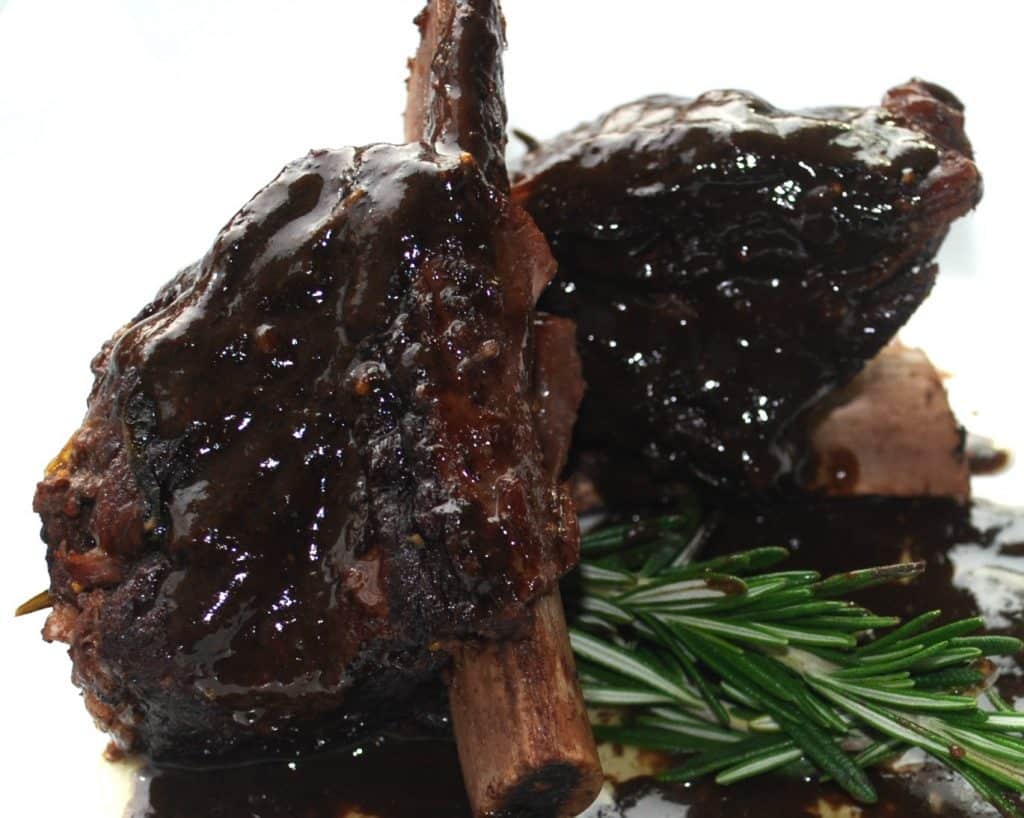 These Braised Short Ribs are so tender, you only need a fork. They have such an amazing, robust flavor. It takes hardly any time to prepare; however, you do need to be home to let it cook for the three hours, so it would make a wonderful Sunday afternoon dinner. ~Enjoy!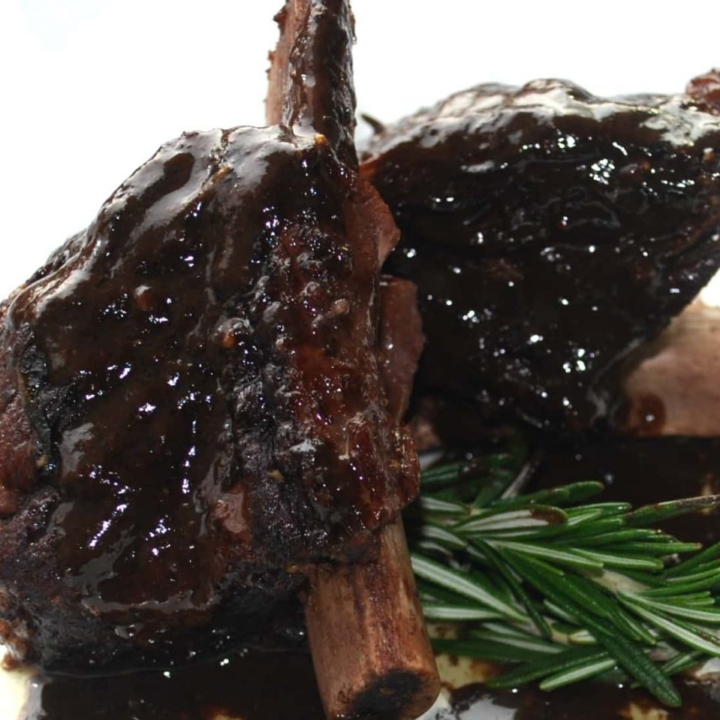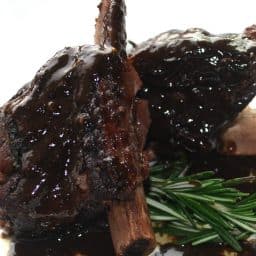 Braised Short Ribs
Beef short ribs slowly cooked in red wine, garlic, rosemary and two types of mustard are so tender and delicious.
Instructions
Season the short ribs with salt and pepper; then heat butter in a Dutch oven over medium heat and add ribs. Sear ribs on all sides until they get nice and brown. Remove ribs and set aside.

Add the scallions, garlic, both mustards, thyme, and rosemary to the Dutch oven. Sauté for approximately 2-3 minutes; then add the wine, beef broth, and water.

Bring to a boil and add back the ribs. Remove from heat and place entire Dutch oven with lid in a 350°F oven and bake for 3 hours. Check at least once per hour, and rotate the ribs.

Remove entire Dutch oven and place on your stove burner. Remove the ribs and place on a serving dish. Tent with foil to keep warm.

Turn the heat to high, let the remaining broth come to a boil, and reduce down to a thickened sauce, approximately 5-8 minutes. Strain sauce and pour over ribs.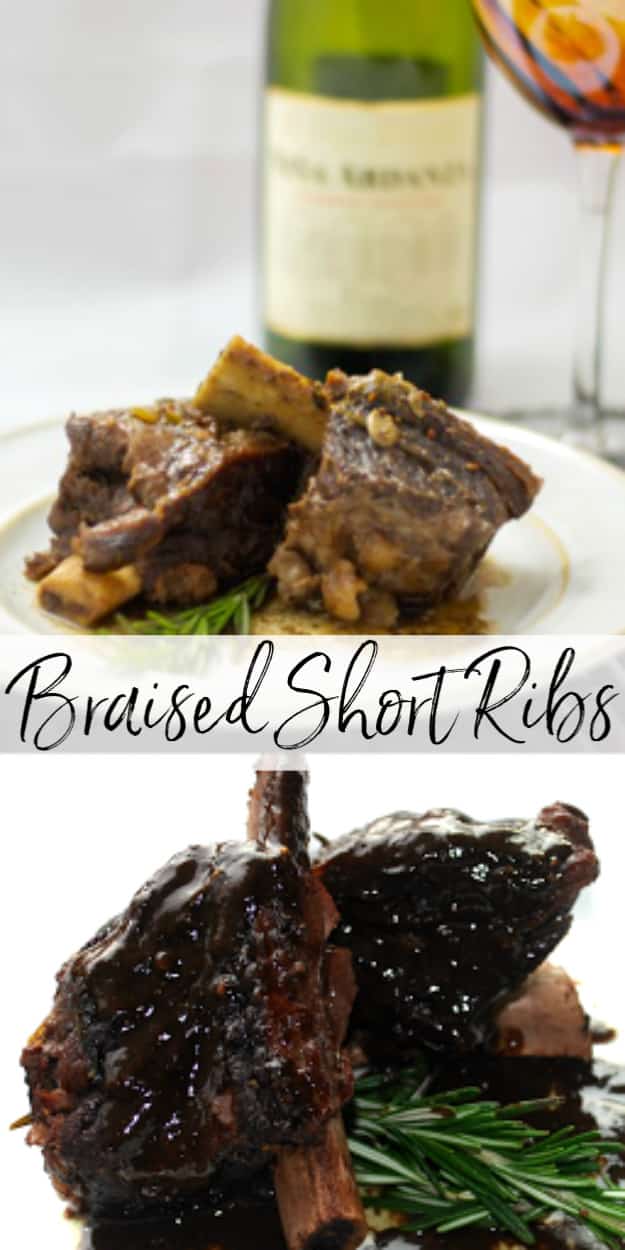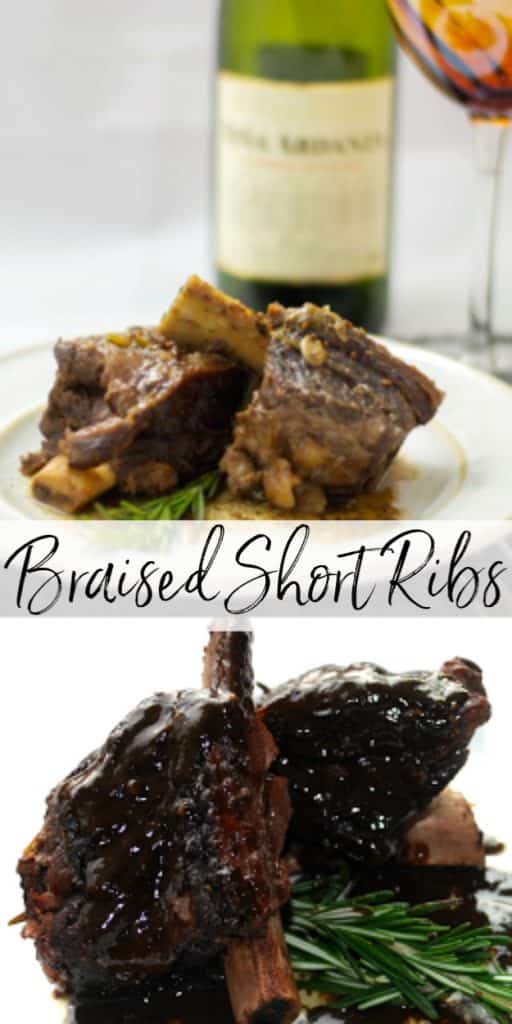 Related Recipes
Pomegranate Cabernet Braised Short Ribs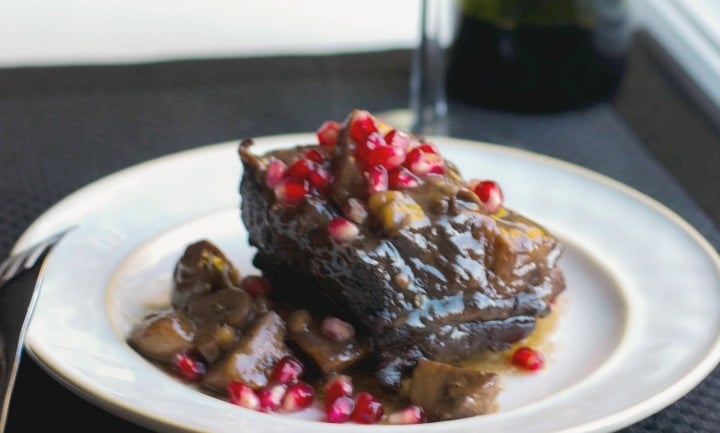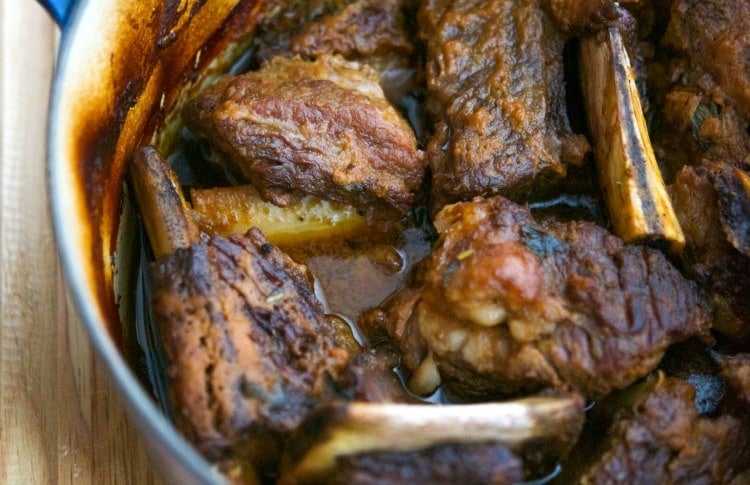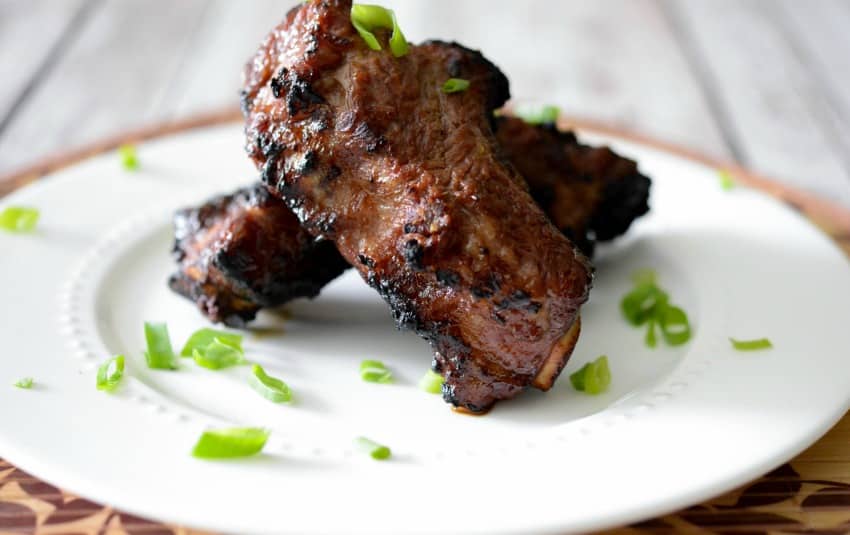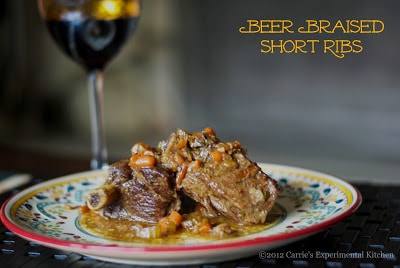 Connect with me on Social Media