Today's infographic in the Cooking 101 series is on Measuring. Yes, there are two different types of measuring cups and both serve their own purpose...dry and liquid.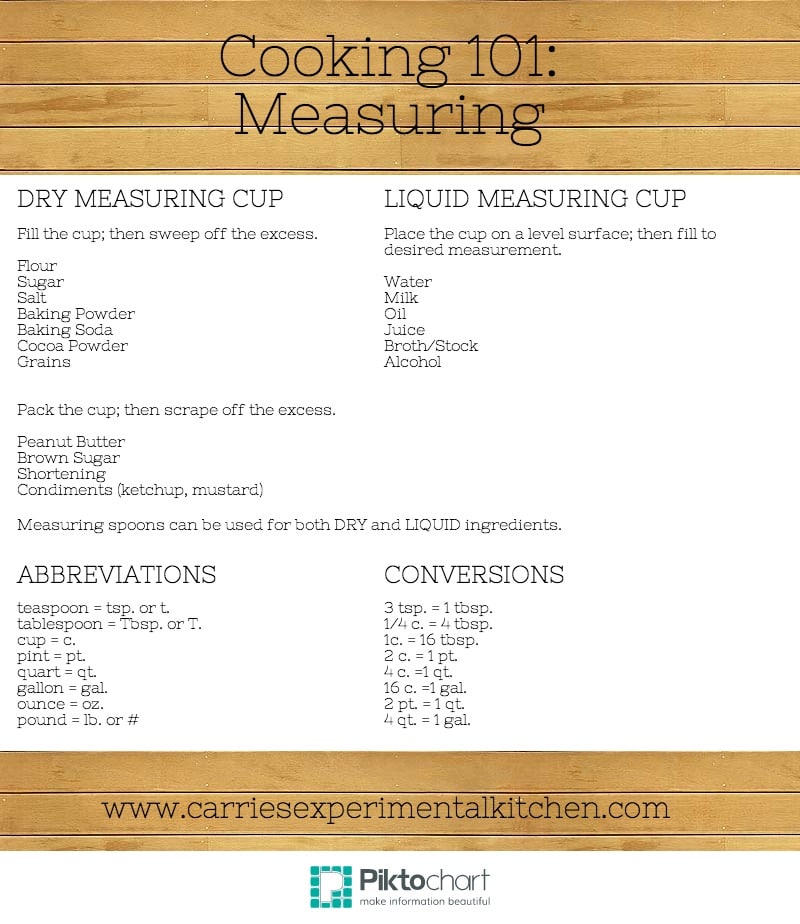 Dry measuring cups are for measuring dry ingredients such as flour, sugar, salt, etc; whereas liquid measuring cups are for measuring liquids such as milk, water, oil, etc.
Do you really need two measuring cups?
Yes. One dry cup is equal to 1.16 liquid cup or a little more than 2 liquid ounces.
Is it really going to make much of a difference when cooking savory dishes?
Probably not; however, when baking you need to have precise measurements or you will get a different end result. I guess that is why I prefer cooking to baking, it's a little more liberating. Measuring spoons on the other hand, can be used for both liquid and dry ingredients.