Italian Sausage with Broccoli Rabe is one of our family's favorite meals. It's quick to make, delicious, inexpensive and super easy!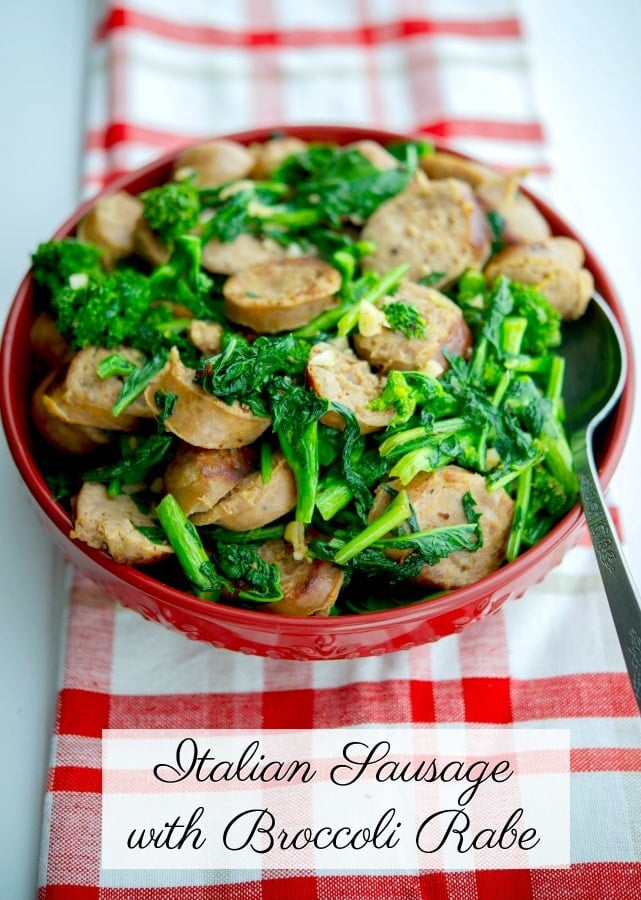 This recipe for Italian Sausage with Broccoli Rabe was one of those hidden newsletter gems I mentioned a while back. If you don't recall, I would post simple recipes within my newsletter that I wouldn't share here on Carrie's Experimental Kitchen.
I know. It was a REALLY dumb thing to do, but I was still learning the in's and out's of blogging and have been trying to correct my mistakes ever since.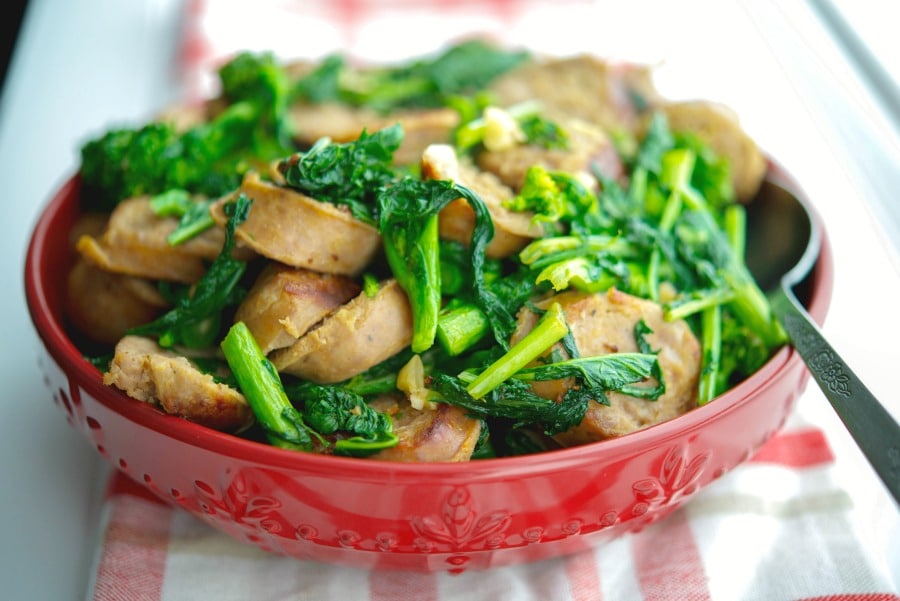 Anyway, my husband LOVES this combination of sweet Italian sausage and broccoli rabe. Unfortunately for him, I don't make it very often because for the longest time he was the only one that would eat it. Now, our daughter likes it too.
Thankfully for him, my family loves to get together to play cards a few times a year, so my Aunt Bonnie will make a big tray of this because she knows how much he enjoys it.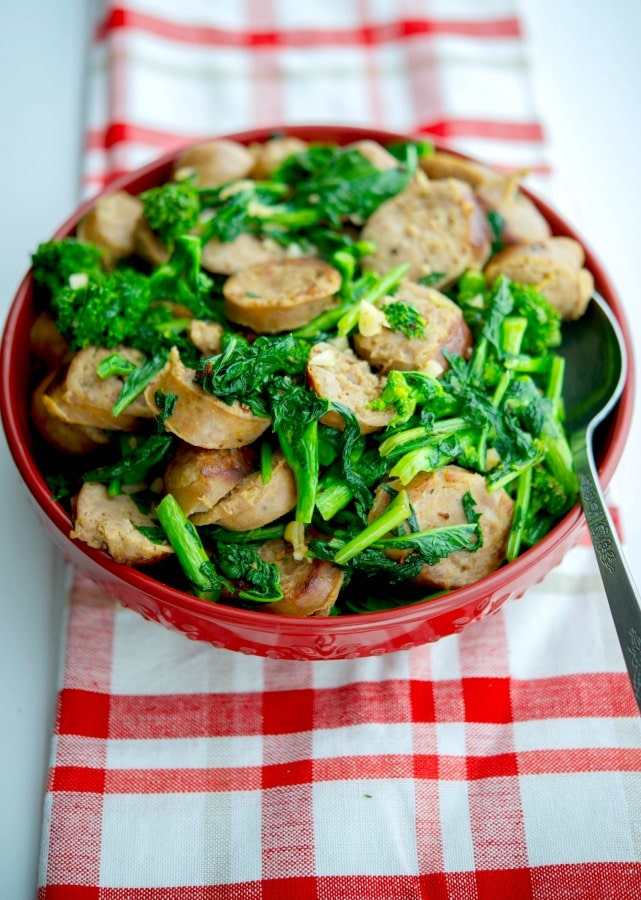 How do you make Sausage with Broccoli Rabe?
The recipe is super simple to make and you can eat it 'as is' or toss it with cooked pasta if you're feeding a crowd. You'll need Italian sausage (we use sweet, but you can substitute hot), broccoli rabe (a.k.a. rapini), fresh garlic and EVOO.
Start by cooking your sausage either by baking it in the oven or grilling it. Once the sausage is cooked, cut the links diagonally into half-inch thick slices. Heat the oil in a large saute pan; then add garlic and broccoli rabe.
Saute until the broccoli rabe starts to wilt; then add the sausage. Cook for another 5 minutes to make sure the sausage is fully cooked through. ~Enjoy!
Sign up for my weekly newsletter and receive a FREE eBook!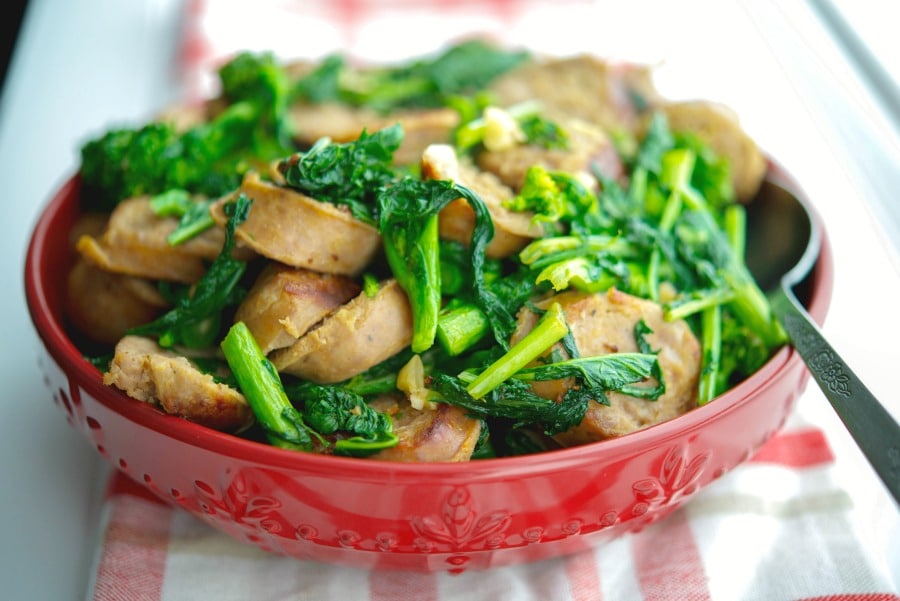 Instructions
Preheat oven to 425 degrees F.

Place the sausage on a foil lined baking sheet and bake for 20-25 minutes until browned; turning halfway. Remove from oven and allow to cool slightly; then slice the sausage diagonally into 1/2" thick slices.

In a large saute pan, heat oil over medium heat and add garlic and broccoli rabe.  Saute until the broccoli rabe starts to wilt; then add the sausage.

Saute for another 5 minutes allowing the sausage to fully cook through and brown, season with salt and pepper; then serve hot.
Notes
*You can also grill the sausage rather than baking it in the oven. 
Did you make this recipe?
Share a comment on the blog or mention @CarriesExpKtchn on Instagram!
Visit the

recipe index

to search for more recipes by category.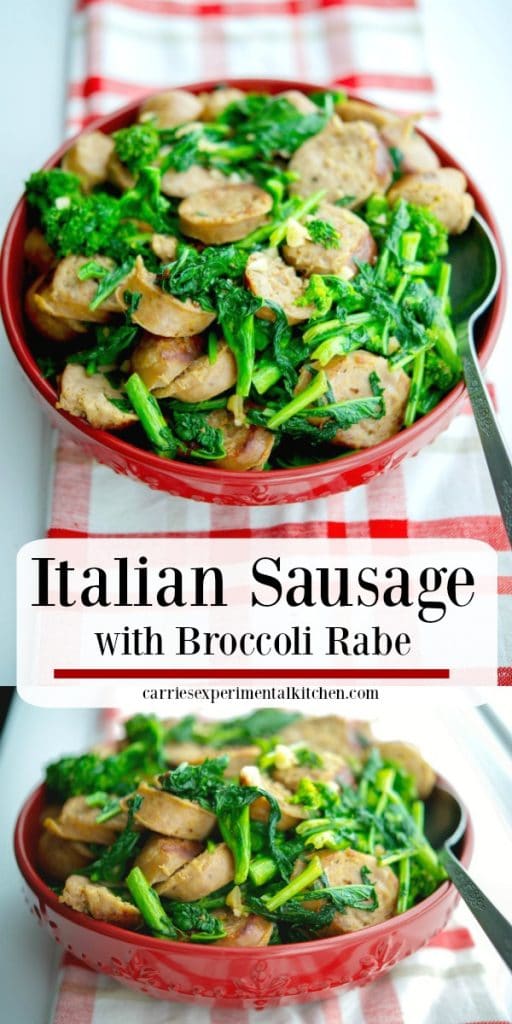 Related Recipes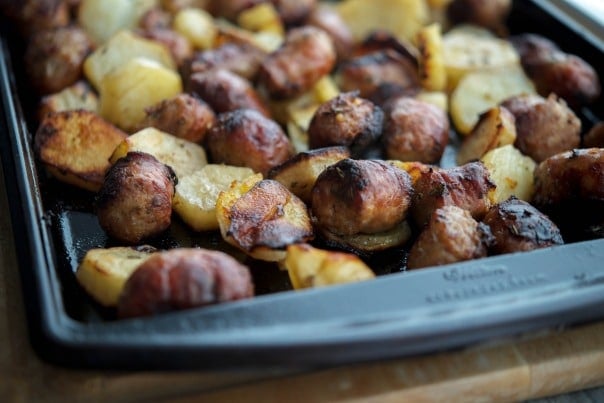 Roasted Italian Sausage & Potato Bake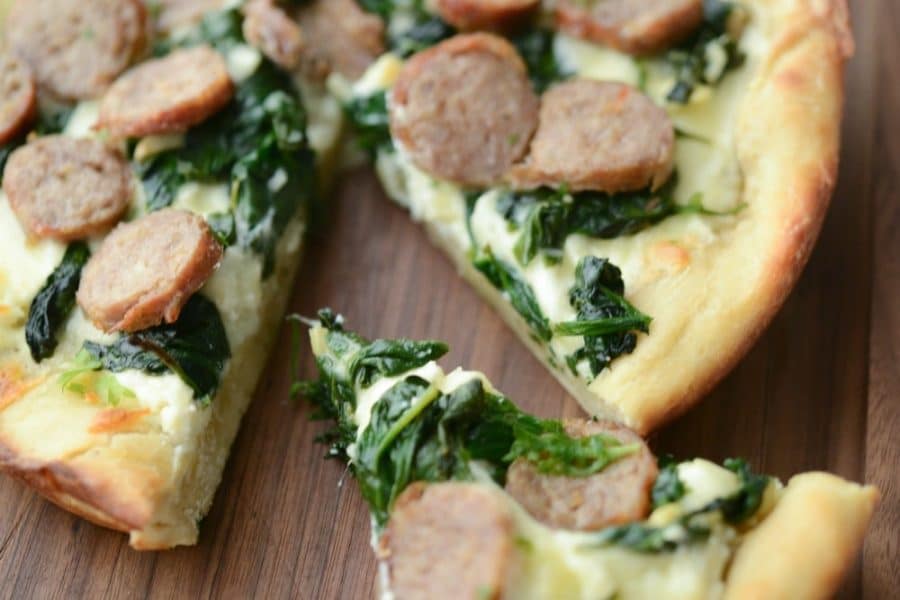 Sausage & Spinach White Deep Dish Pizza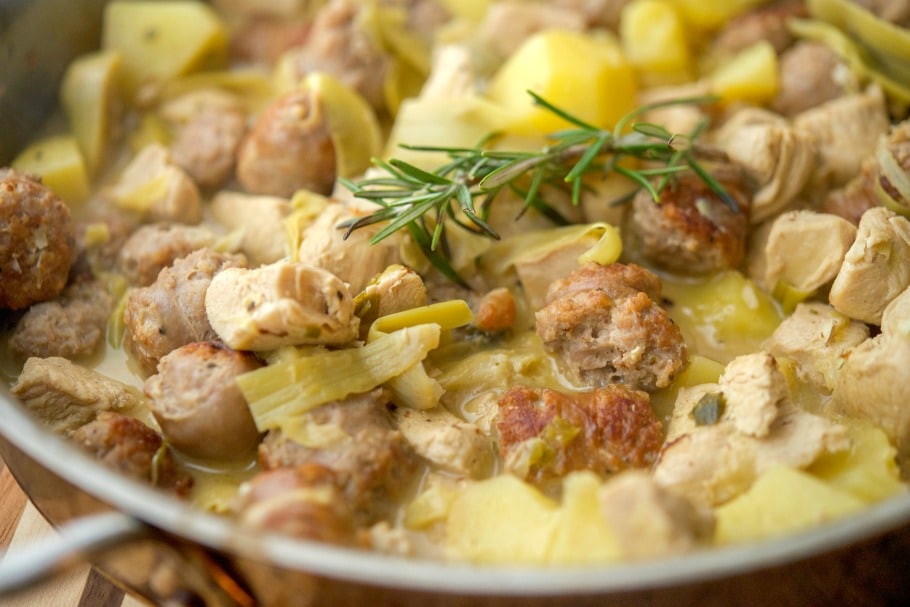 Skillet Chicken, Sausage, Artichokes and Potatoes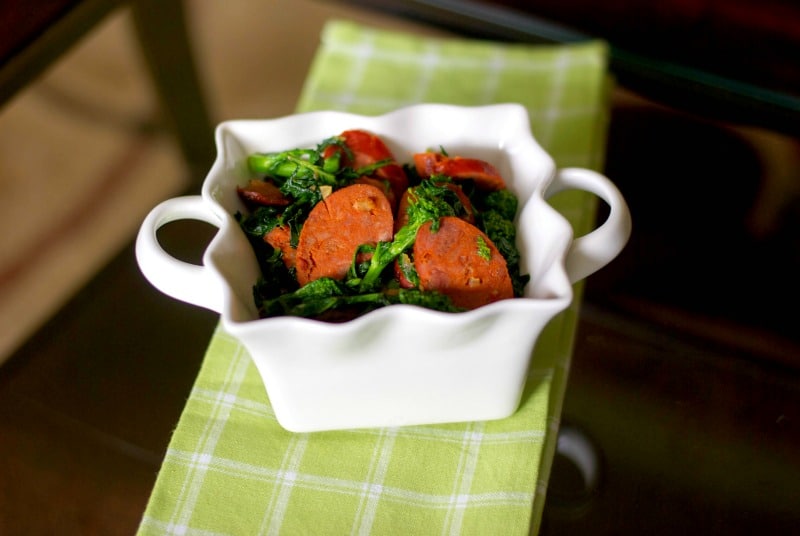 Related Recipes
Connect with me on Social Media