Turn leftover mashed potatoes into a new tasty side dish with all of your favorite toppings into one delicious potato fritter.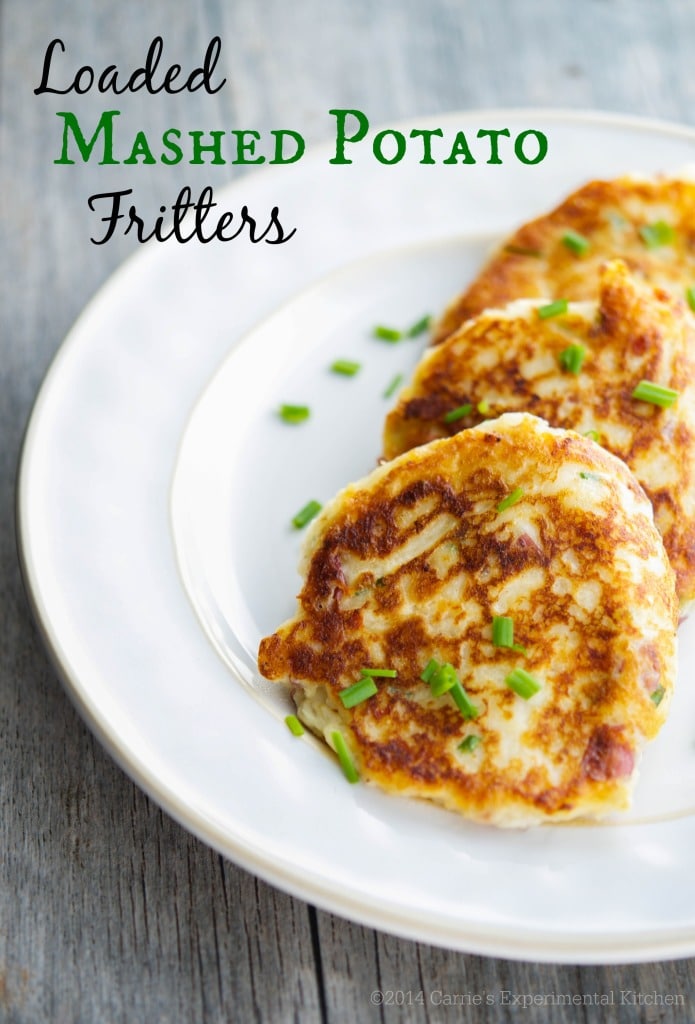 Remember about two weeks ago when I posted a roundup of 50 Mouthwatering Potato recipes? Well it was pretty ironic because the next morning, my husband asked me if I could make potato salad for 100 people for a company picnic they were having.
So of course I said yes and off to the store I went to purchase 20 lbs. of potatoes to make the salad. I had no sooner gotten the potatoes in a pot of water when I get a phone call from my husband canceling the order due to expected rain. No biggie, but what was I going to do with 20 lbs of potatoes?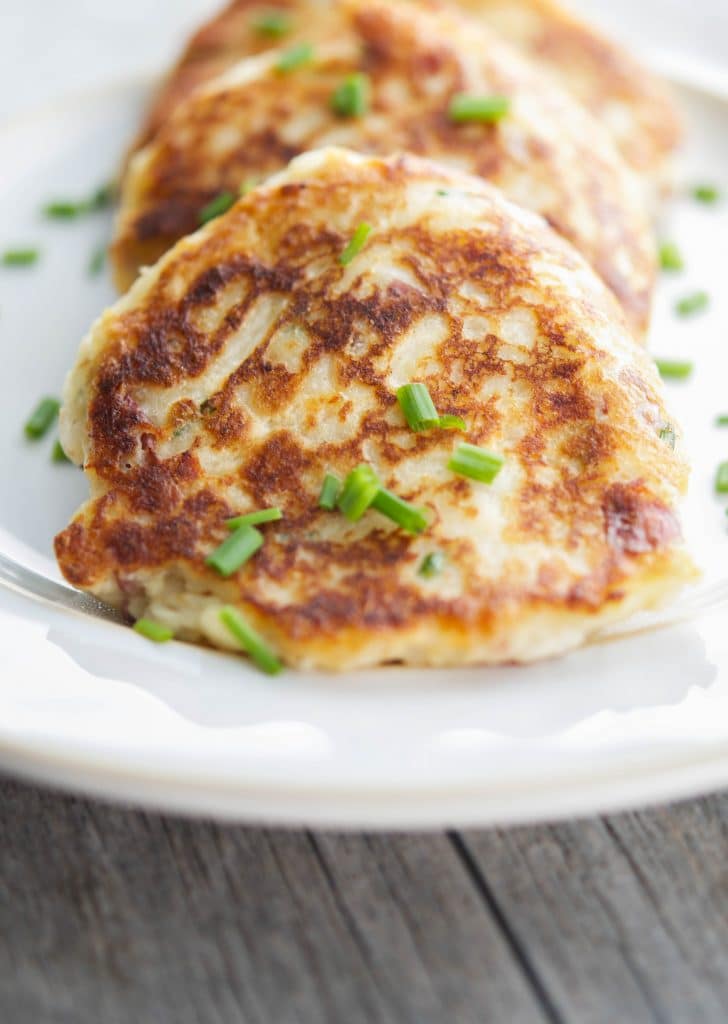 Needless to say we've been eating more mashed potatoes than I'd care to lately so when I had some leftover, I decided to experiment with a new fritter recipe since my Corn & Mashed Potato Fritter recipe is very popular with all of you and came up with these Loaded Mashed Potato Fritters.
Healthy they are not, but they were OH SO GOOD! Bacon. Sour Cream. Chives. Cheddar Cheese. Now how could you go wrong? Fritters are so easy to make, but you really need to let mashed potatoes sit overnight so that they don't melt on you while they're frying. ~Enjoy!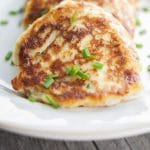 Loaded Mashed Potato Fritters
Ingredients
2

c

. Prepared Mashed Potatoes, refrigerated for at least 12 hours

2

Strips Bacon, cooked and crumbled

½

c

. Shredded Cheddar Cheese

1

Large Egg, beaten

beaten

½

c

. All Purpose Flour

1

tsp

. Baking Powder

2

tbsp

. Sour Cream

1

tbsp

. Chives, chopped

1-2

tbsp

. Oil, for frying
Instructions
Cook the bacon until well done and crispy.

Add the mashed potatoes, bacon, cheese, egg, flour, baking powder, sour cream and chives to a bowl and mix well.

Heat oil in a large nonstick sauté pan over medium high heat; then gradually drop a spoonful of the mixture into the hot oil.

Fry 2-3 minutes per side; then drain on paper towels. Serve hot.
Connect with me on Social Media