Utilize leftover corn and mashed potatoes to create a new tasty side dish with these Corn & Cheddar Mashed Potato Fritters.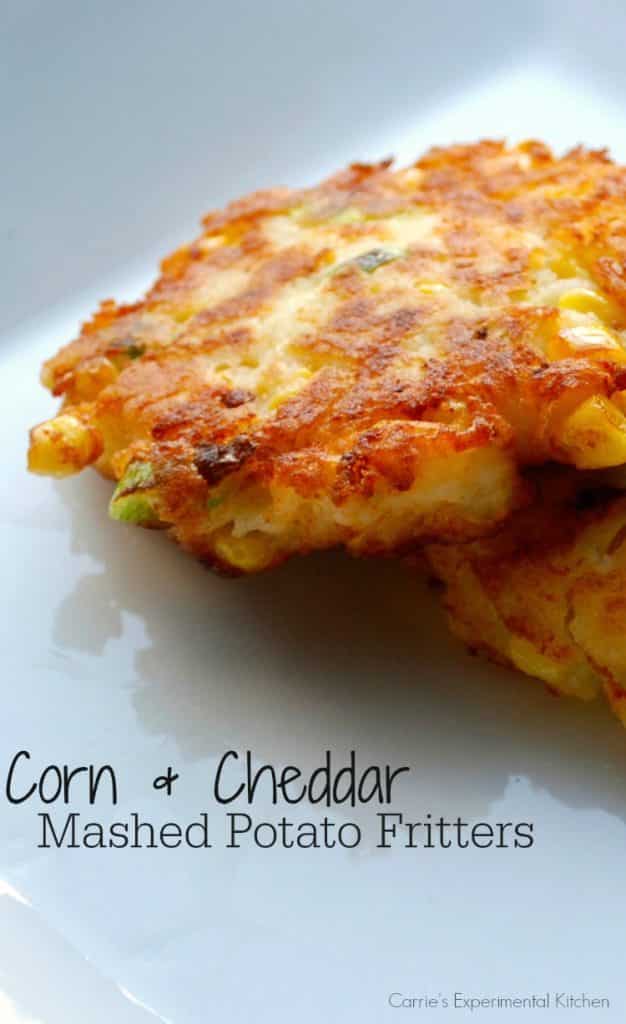 Sometimes the family just wants what we like to call a "stick to your ribs" meal. No experiments. No crazy vegetables or sides. Just some good old fashioned roasted roast beef or chicken with mashed potatoes and corn.
In my house, I always tend to make too much food because I'm afraid of running out; which is why I always have leftover corn and potatoes. I decided to turn them into these Corn & Cheddar Mashed Potato Fritters to serve with another meal and they were a HUGE hit!
This recipe is so simple to make and you can substitute your favorite cheese, but I chose to use shredded Cheddar. The entire process takes about 15-20 minutes and you have a tasty new side dish to serve with another meal.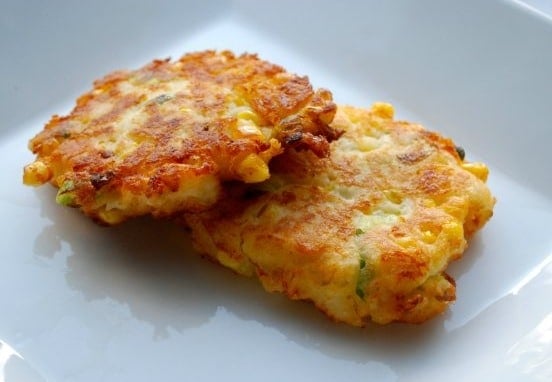 How do you make Corn & Cheddar Mashed Potato Fritters?
Start by taking your day old, leftover mashed potatoes and corn and add them to a bowl. Next, add chopped scallions, cheese, egg, flour, and baking powder. Mix well.
Heat oil over medium high heat; then drop in spoonfuls of the potato mixture and brown for 2-3 minutes per side.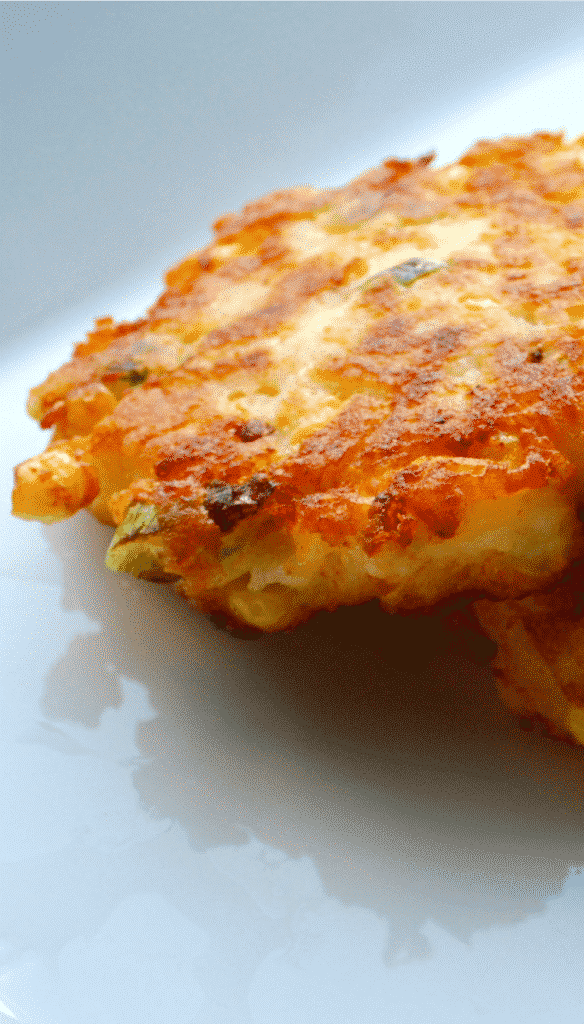 We've made this recipe Corn & Cheddar Mashed Potato Fritters over and over again. In the years since I first posted this recipe, it's also become one of the most popular recipes here at Carrie's Experimental Kitchen. ~Enjoy!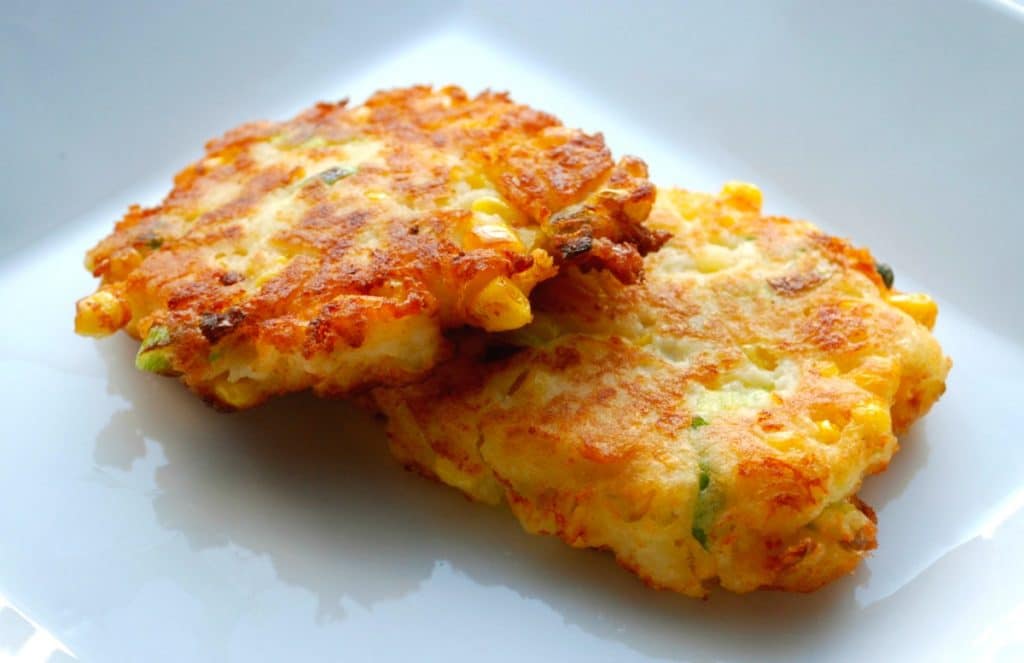 Instructions
Heat oil in a non-stick frying pan over medium-high heat until it is hot.

Combine all remaining ingredients in a bowl and mix well. Slowly drop rounded kitchen soup spoons into the oil and flatten the potato mixture slightly.

Cook 2-3 minutes per side, allowing them to turn golden brown. Remove and drain on paper towels or brown bags to remove excess oil.
Did you make this recipe?
Share a comment on the blog or mention @CarriesExpKtchn on Instagram!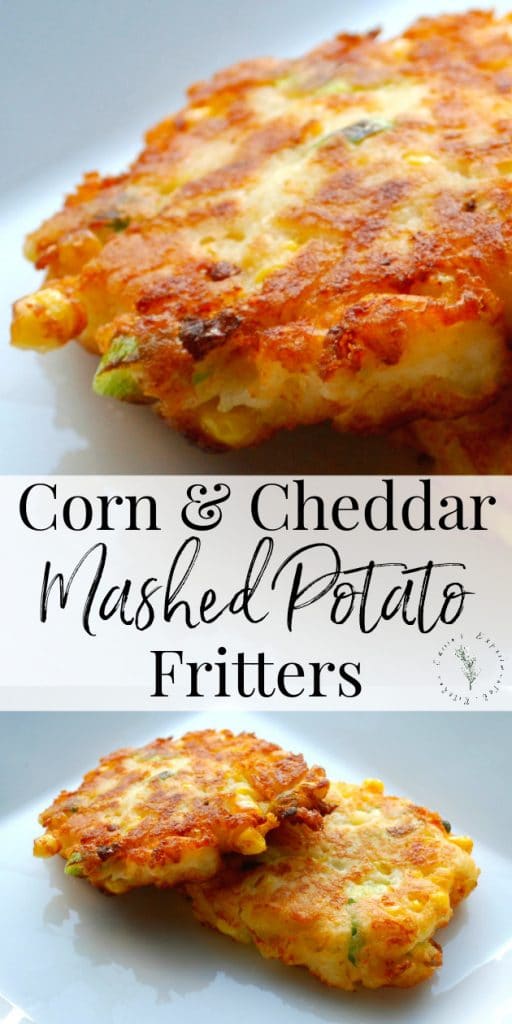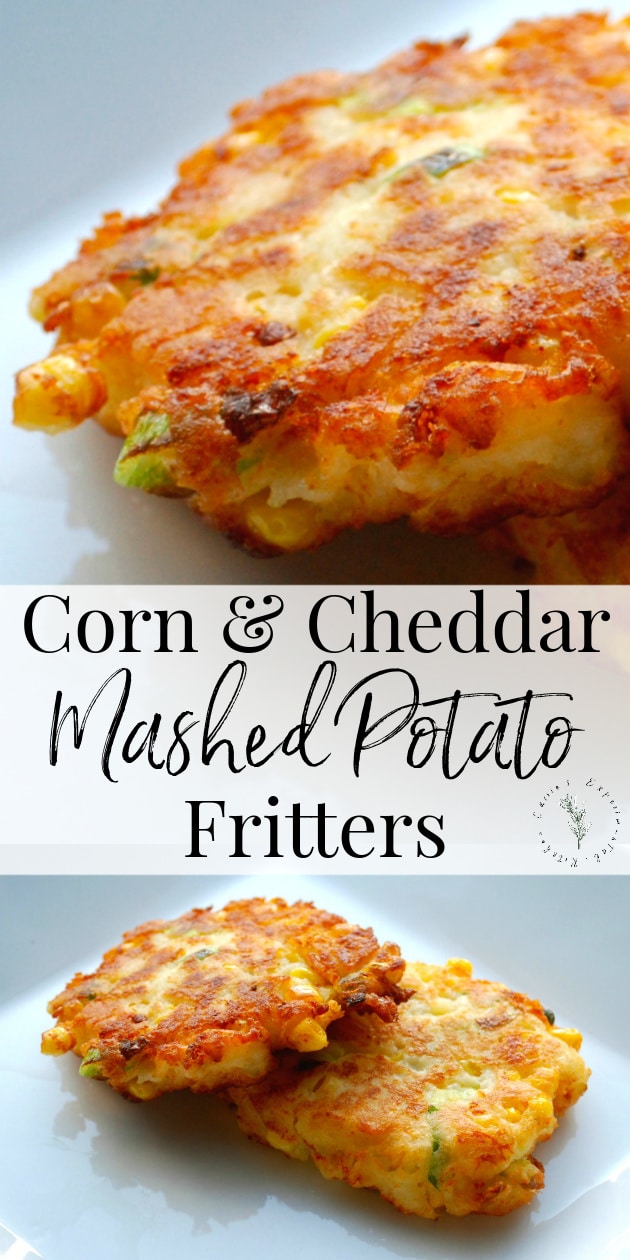 More Fritter Recipes
Connect with me on Social Media