Low Fat Ranch Dressing made with buttermilk, Greek yogurt, Organic cage free mayonnaise and cider vinegar. Serve with your favorite salad or use as a dip for crudités.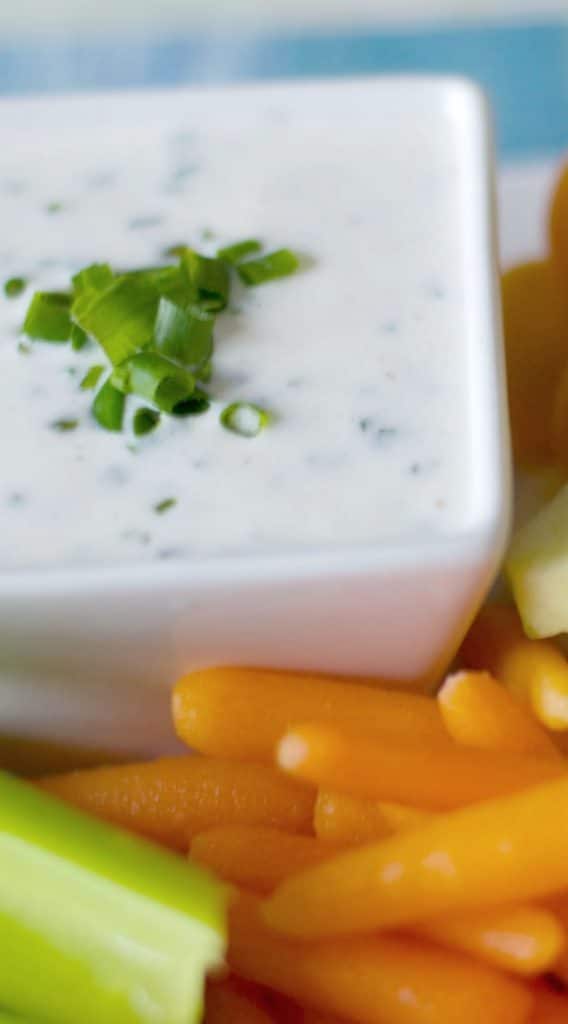 After those Chicken Wings we ate last week, I needed to have a snack that was a little healthier. And when I saw this recipe for Better-for-You Ranch Dressing from The Fountain Avenue Kitchen a few weeks ago, I printed it right away and couldn't WAIT to try it.
I mean really, who doesn't like veggies dipped in Ranch dressing? Ann has such a wonderful site this recipe did not disappoint…delicious!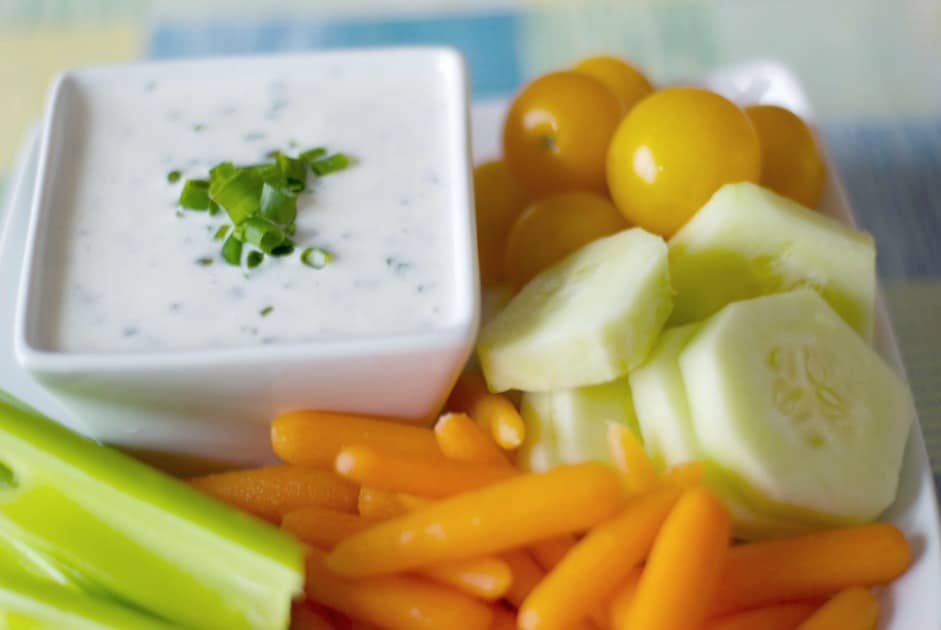 How do you make Low Fat Ranch Dressing?
For this recipe you'll need low fat buttermilk, reduced fat plain Greek yogurt, mayonnaise, cider vinegar, chives, Canola oil, Kosher salt and black pepper. Whisk all ingredients together and keep refrigerated until ready to use.
There are so many different vegetables you can use in your crudite like peppers, broccoli, jicama, cherry tomatoes, celery sticks, asparagus, cucumbers, baby radishes, carrots, cauliflower, and mushrooms to name a few.
Ann didn't specify which brands she used in her recipe so for nutritional data purposes, I used Hellmann's mayonnaise and canola oil in mine. We really enjoyed this recipe and make it often. It tastes great on salads too! ~Enjoy!
Sign up for my weekly newsletter
and receive
a FREE eBook!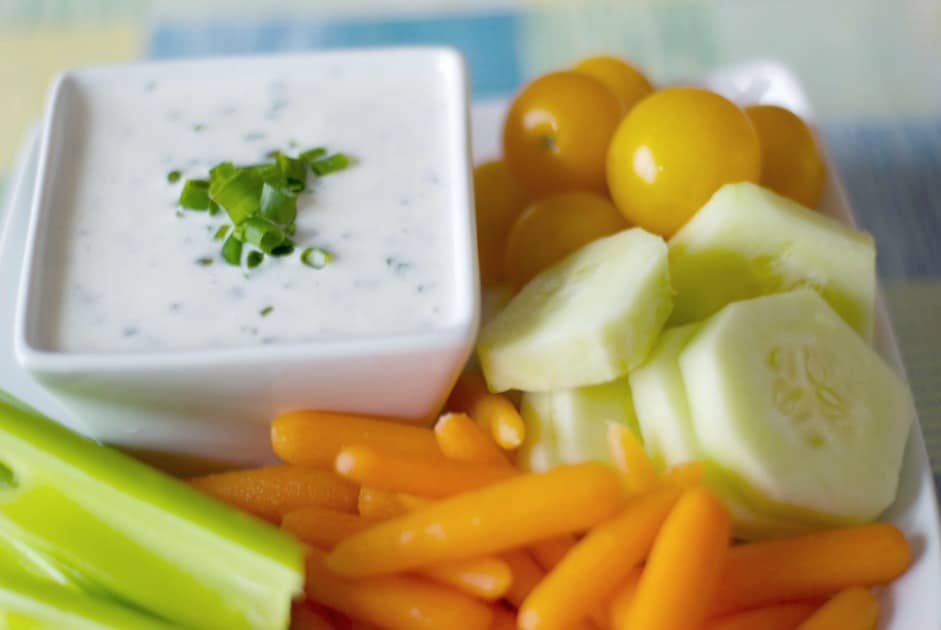 Instructions
Whisk all ingredients together and keep refrigerated until ready to use.
Did you make this recipe?
Share a comment on the blog or mention @CarriesExpKtchn on Instagram!
Related Recipes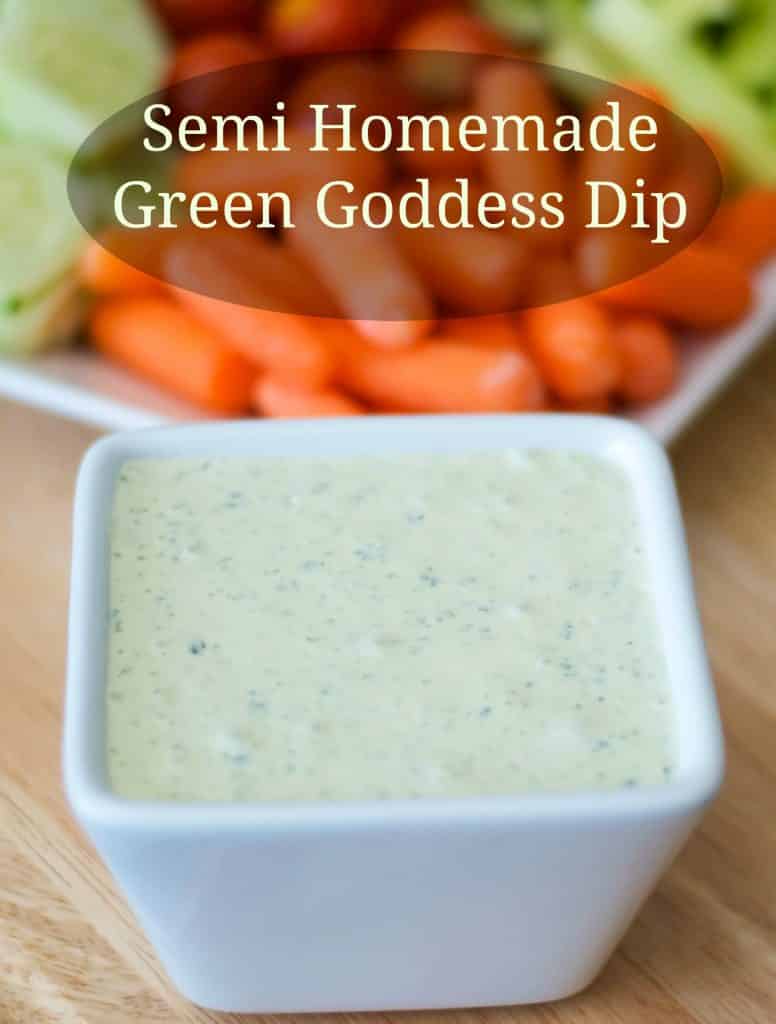 Semi-Homemade Green Goddess Dip