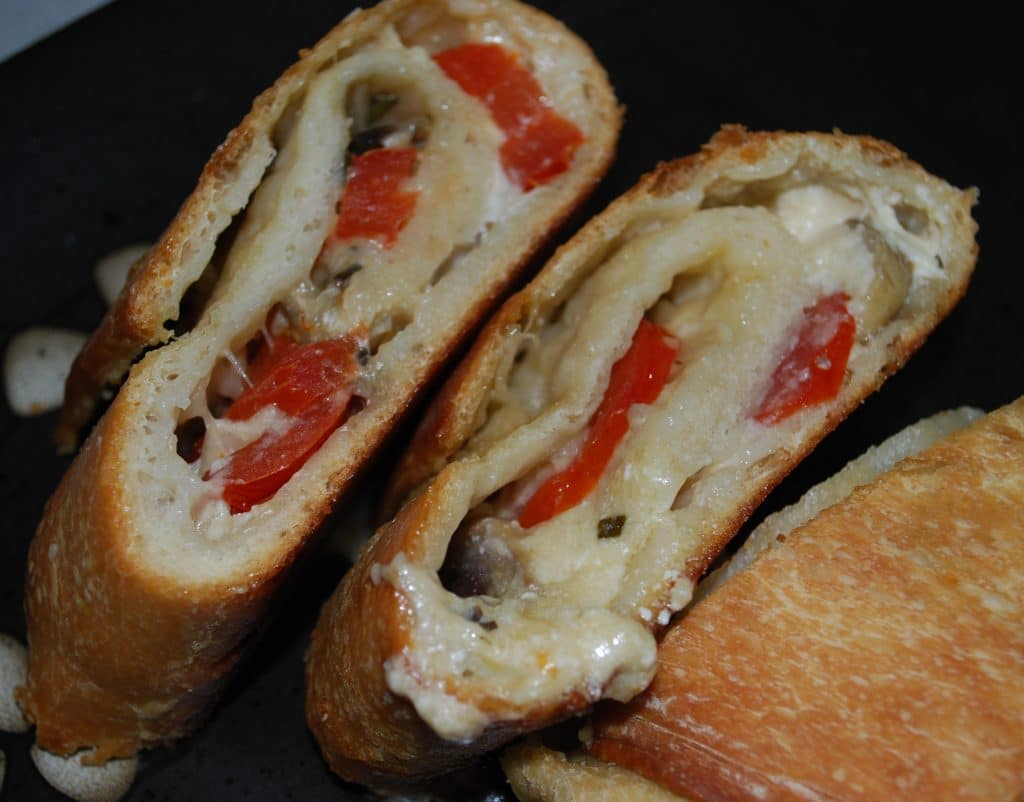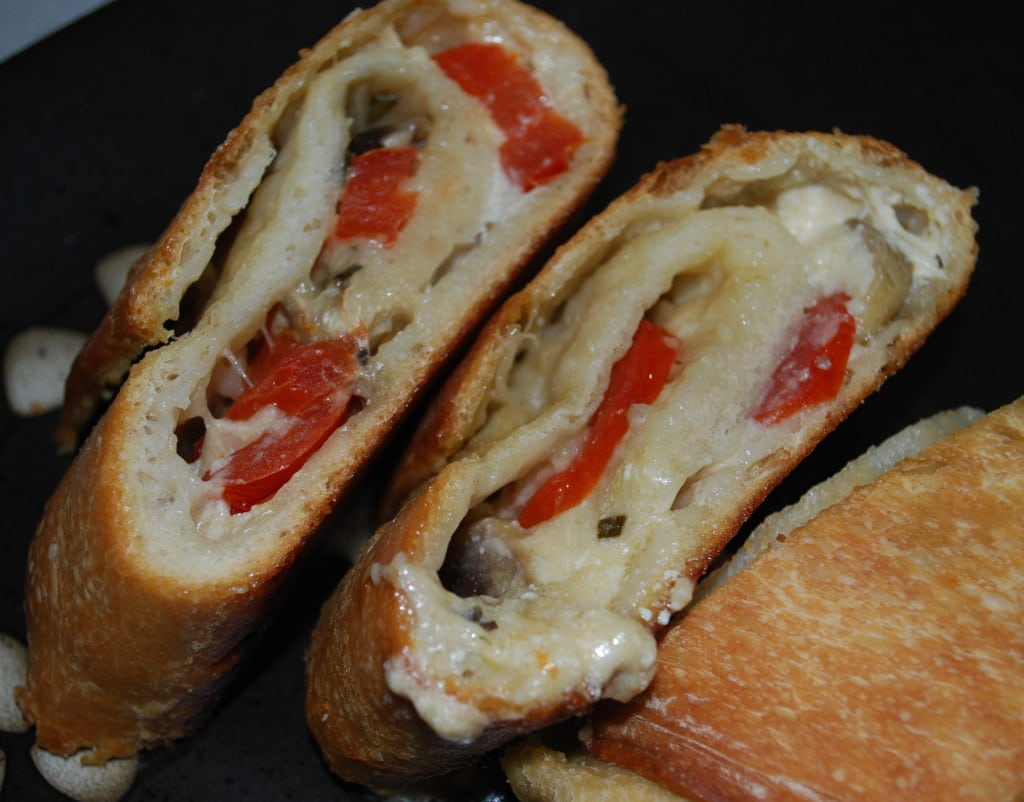 It was hubby's birthday on Friday and with our daughter's social calendar, we didn't get to celebrate when we wanted to. We had also been putting up new moulding and painting most of the weekend and finally decided we had enough for the day and realized we had never eaten breakfast. I always keep a frozen pizza dough and shredded mozzarella in the freezer just in case we decide last minute to have an afternoon snack on a Sunday. So I whipped up this bread to hold us over until his birthday dinner was finished. This is a quick appetizer idea and is especially good for those who do not eat meat. It's loaded with flavor, has minimal ingredients, and takes about 30 minutes to prepare from start to finish.
Mushroom, Tomato & Goat Cheese Stuffed Bread
1lb. Pizza Dough
1-10oz. Pkg. Mushrooms, sliced
4 Cloves Garlic, chopped
1 tbsp. Fresh Rosemary
2 tbsp. Extra Virgin Olive Oil + extra for top
2-3 Plum Tomatoes (depending on size), sliced
1/2 c. Crumbled Goat Cheese
6 oz. Shredded Part Skim Mozzarella Cheese
Directions
Heat oil in a small frying pan over medium heat and add the mushrooms, garlic and rosemary. Saute until mushrooms have softened. While mushrooms are cooking, roll out the dough into a rectangle about ¼" thick. Add the mushroom mixture to cover the dough area leaving ¼" border around all sides. Next, add the sliced tomatoes. Top with the goat cheese then the mozzarella cheese. Gently roll from left to right, sealing the ends by pinching the dough together. Place seam side down on lightly greased baking sheet. Brush top of loaf with some olive oil and bake at 425°F for 15-20 minutes or until golden brown. Makes 12 slices.
Enjoy!