Fresh beets tossed with balsamic vinegar, fresh rosemary and extra virgin olive oil; then roasted until soft and tender. Eat them hot as a side dish or cold in a salad.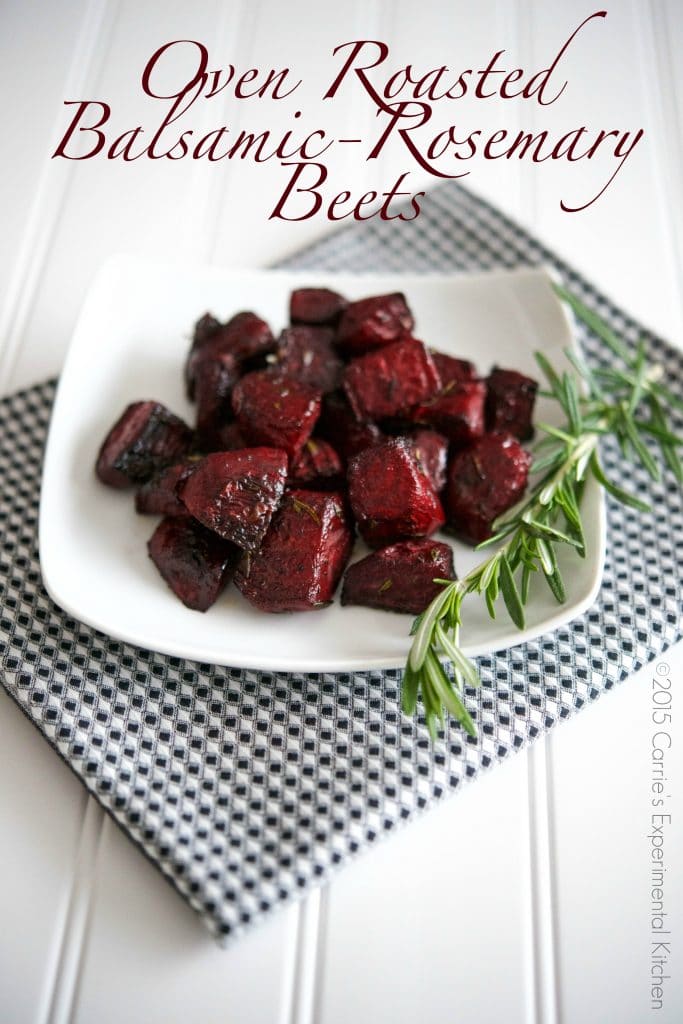 Did you ever try roasting beets? I hadn't until recently when I made these Oven Roasted Balsamic Rosemary Beets and they were delicious if I don't say so myself.
Growing up in the 70's, eating beets from a can or pickled in a jar was natural and I remember I wasn't a huge fan. As I got older, I just avoided them completely until I decided to make my own pickled beets two summers ago. They were delicious, fresh tasting and definitely not the beets I remembered as a kid.
When I saw some fresh beets in my grocery store recently, it got me thinking about trying them a new way. If you've been following my posts for while, you know I like to roast a lot of things.
It really brings out the natural flavors in food without having to add a lot of unnecessary ingredients. Case in point, these beets.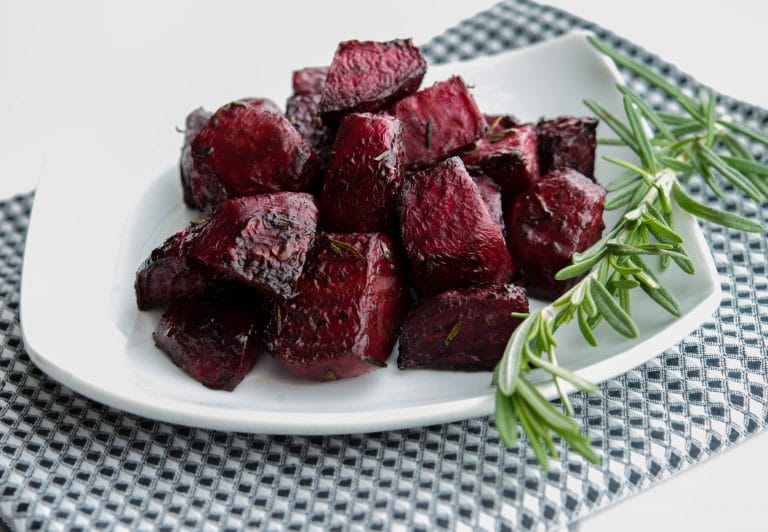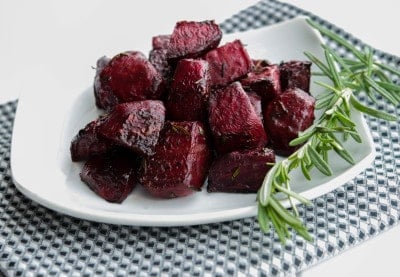 Also, if you haven't noticed already (for those new readers here to CEK...Welcome BTW, I'm glad you're here! 😉 ), I don't add measurements of salt and pepper to many of my recipes for two reasons.
I love salt, so I automatically salt everything before I eat it. Yes, I'm one of those. If I salt my food while I'm cooking AND before I eat it, it would probably be safe to assume I may wind up with high blood pressure down the road. For now, it works for me.
Using salt is a personal preference. Some like more, some like less or none at all. For all of my recipes, use as much or as little salt as you desire; however, keep in mind that if you're looking at the nutritional information provided for each recipe, salt is generally not included unless I specifically say a certain amount.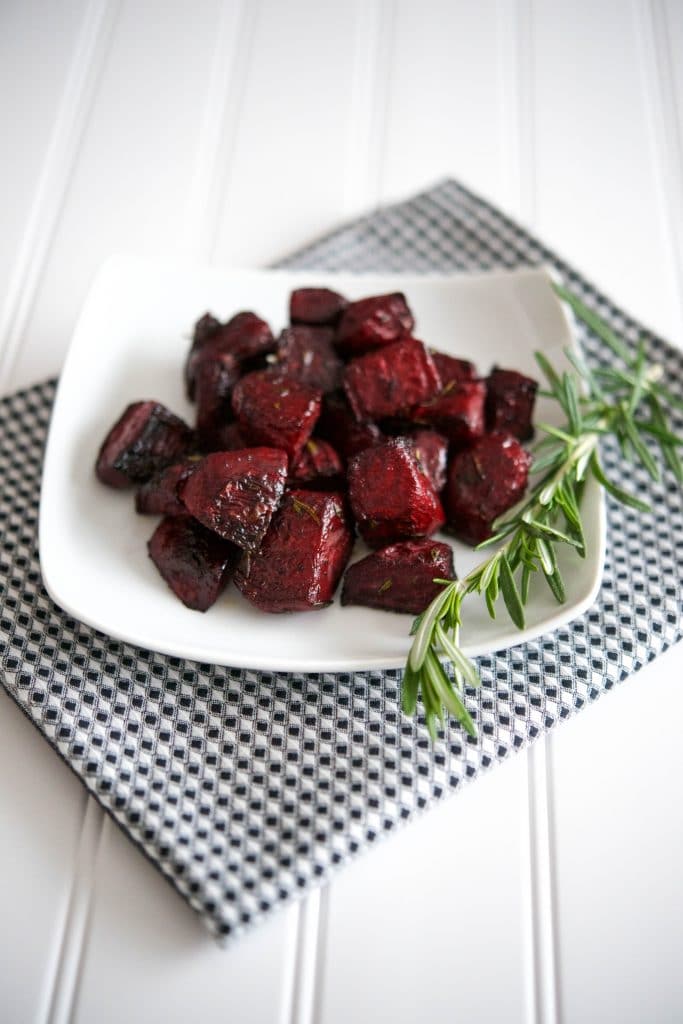 What are the health benefits of beets?
Fresh beets not only taste good, but they're quite easy to make and have many health benefits too including:
Can help lower your blood pressure
Boost your stamina
Fight inflammation
Have anti-cancer properties
Are rich in valuable nutrients and fiber
Offer detoxification support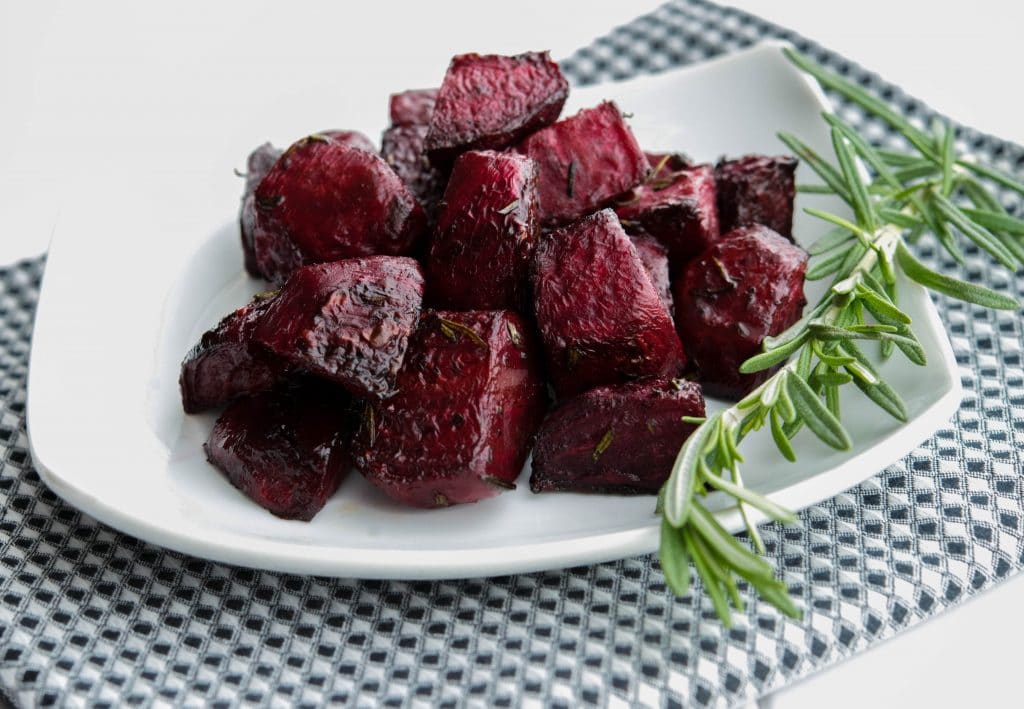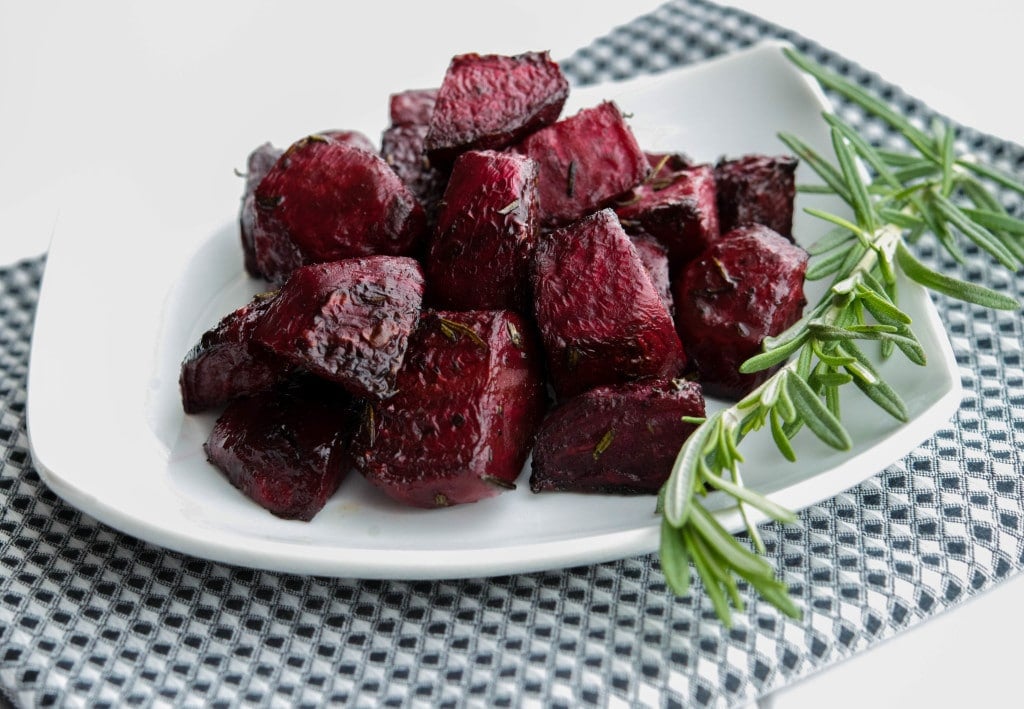 How to Roast Beets
Just combine these few simple ingredients: fresh beets, balsamic vinegar, extra virgin olive oil and fresh rosemary; then place them on a baking sheet and roast for about 20-25 minutes.
Superb! The combination of balsamic and rosemary paired with the sweetness of the beets really gave them a nice flavor.
Eat these Oven Roasted Balsamic-Rosemary Beets hot or chill them and add to your favorite salad. Even my teenager liked them! I'm so glad the days of only eating Chicken Dino's are behind us, she's really come a long way since I started this blog almost 4 years ago.
Now she'll try just about anything once and isn't that the whole point of introducing different foods at home. ~Enjoy!
Visit the

recipe index

to search for more recipes by category.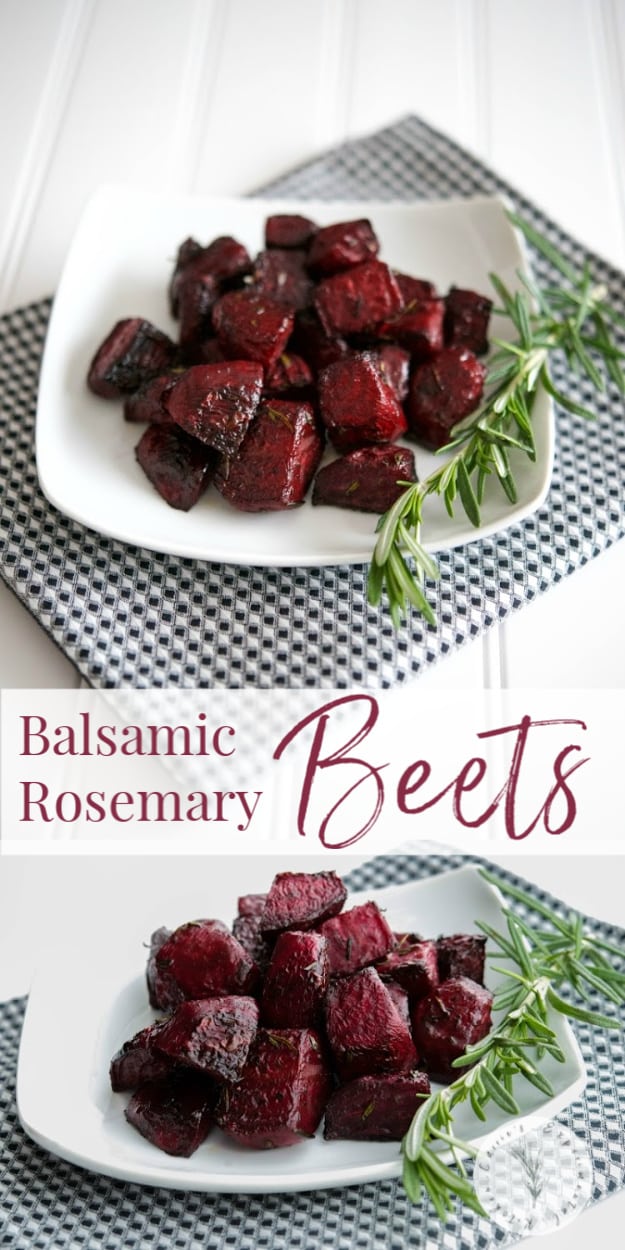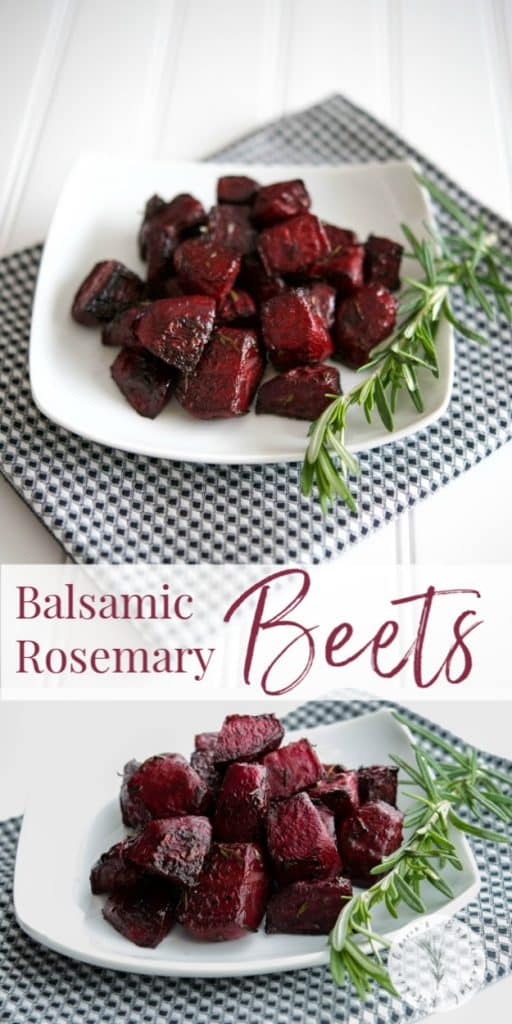 More Beet Recipes
Sign up for my weekly newsletter
and receive
a FREE eBook!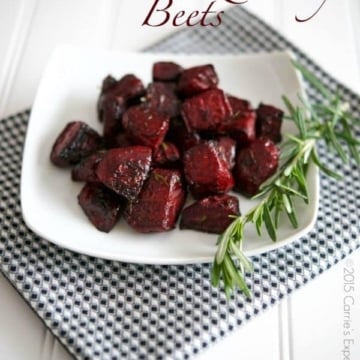 Oven Roasted Balsamic-Rosemary Beets
Fresh beets tossed with balsamic vinegar, fresh rosemary and extra virgin olive oil; then roasted until soft and tender. Eat them hot as a side dish or cold in a salad.
Instructions
Preheat oven to 425 degrees F.

Using sharp knife, cut the stems off of the top of each beet; then peel the skin (either work quickly and wash hands right away to avoid staining of the skin or wear gloves).

Cut the beets into 2-inch pieces and place in a bowl.

Add the oil, vinegar, and rosemary and toss to coat.

Place on a baking sheet lined with foil; then roast for 20-25 minutes until the beets are fork tender.
Nutrition
Calories:
258
kcal
Carbohydrates:
42
g
Protein:
7
g
Fat:
9
g
Saturated Fat:
1
g
Polyunsaturated Fat:
1
g
Monounsaturated Fat:
6
g
Sodium:
800
mg
Potassium:
1388
mg
Fiber:
13
g
Sugar:
29
g
Vitamin A:
352
IU
Vitamin C:
22
mg
Calcium:
92
mg
Iron:
4
mg
Connect with me on Social Media