Rigatoni pasta with diced Portobello mushrooms, garlic and fresh spinach in a creamy Parmesan cheese sauce.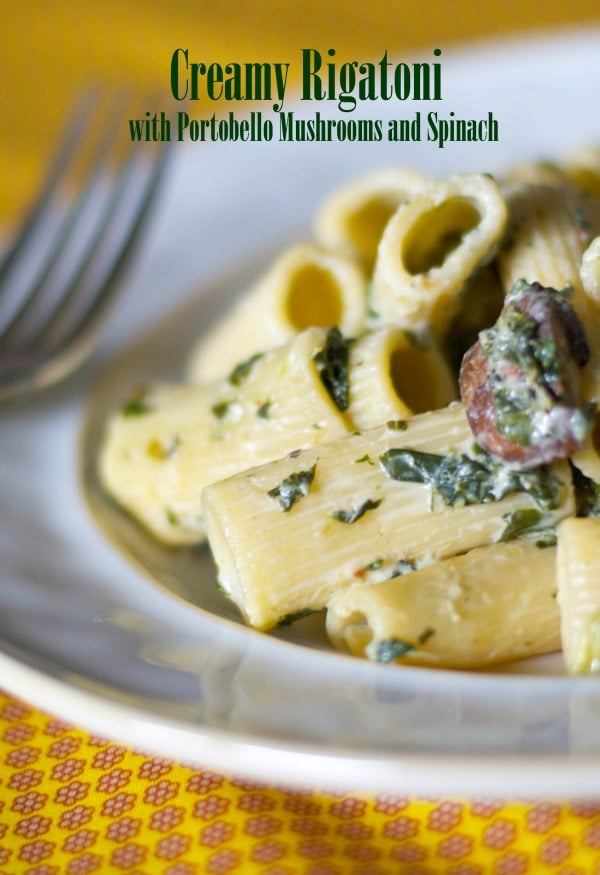 Pasta is great for busy weeknights because it's so versatile. Add vegetables, protein and/or some sauce and you have a satisfying meal. My family loves this Creamy Rigatoni with Portobello Mushrooms and Spinach and I make it a few times a year.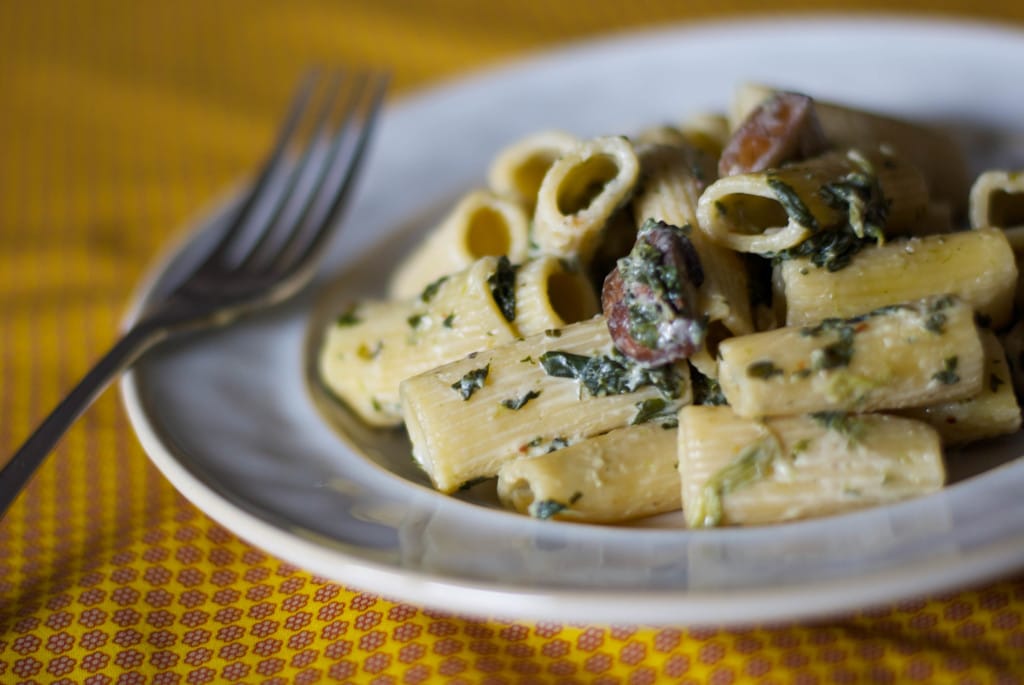 How do you make Rigatoni Pasta with Portobello Mushrooms and Spinach?
For this recipe you'll need rigatoni pasta (or any other type of tubular pasta), portobello mushrooms, spinach, garlic, cream cheese and grated Pecorino Romano cheese. Cook the pasta in a large pot until al dente; then drain all the water except 1/2 cup.
While the pasta is cooking, cook the mushrooms and garlic in a large frying pan with a little olive oil until the mushrooms start to soften. Add both kinds of cheese and the pasta water; then season with salt and pepper.
You can use fresh ground black pepper or crushed red pepper (totally your preference). Add the pasta and mix well.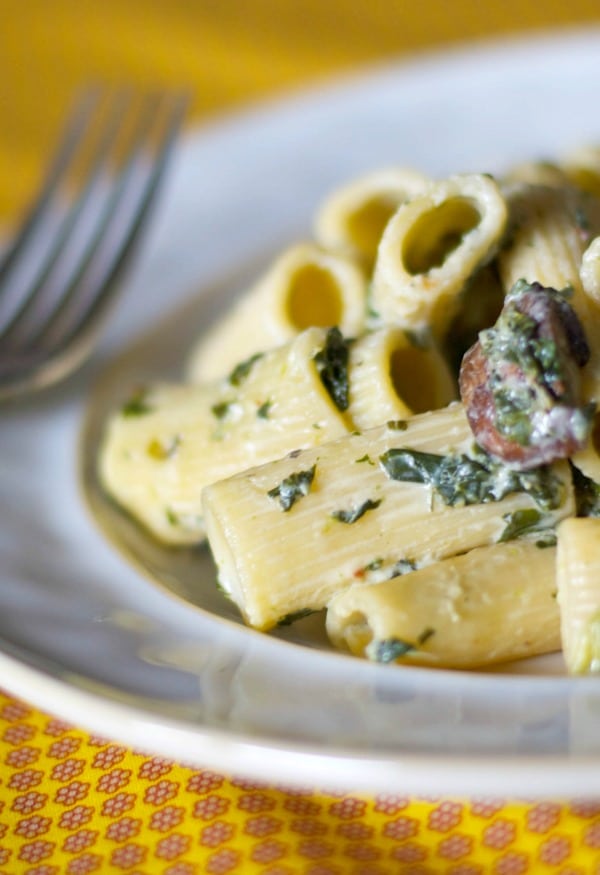 The cream cheese adds a wonderful, creamy texture and flavor when mixed with fresh garlic, spinach, and Portobello mushrooms. I served ours with a tossed salad and it even reheats beautifully for leftovers. ~Enjoy!
Sign up for my weekly newsletter
and receive
a FREE eBook!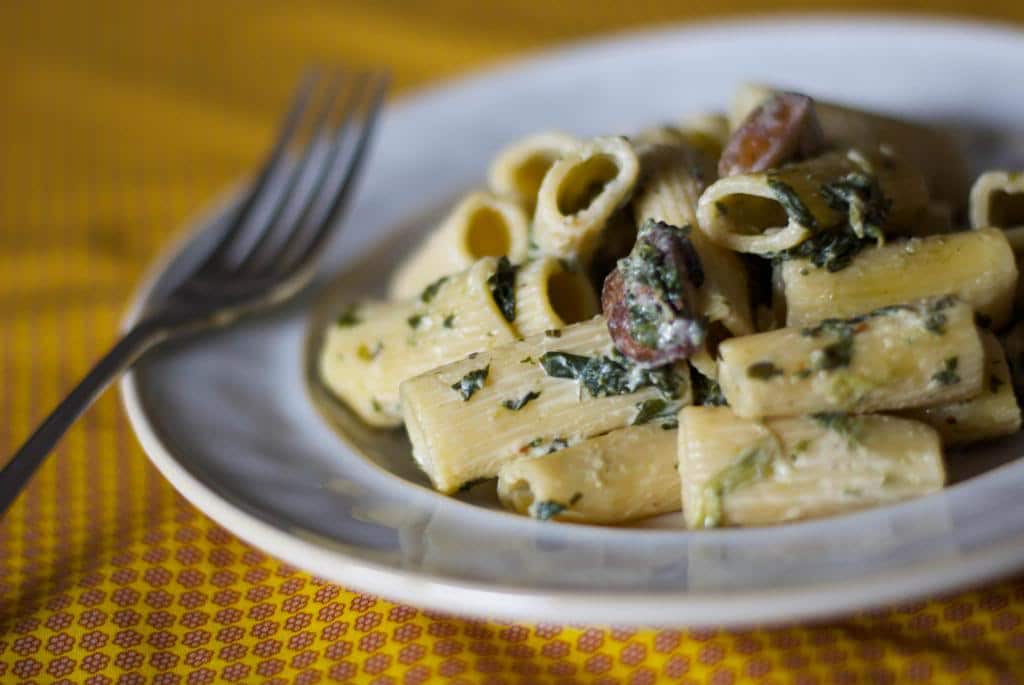 Instructions
Cook pasta according to package directions; drain all water except for 1/2 cup.

While the pasta is cooking, heat the oil in a large saute pan and add the mushrooms and garlic.

Saute until the mushrooms start to soften; then add the spinach, cream cheese, pasta water, Pecorino Romano cheese.

Add in the cooked pasta and mix until well blended. Season with salt and pepper.
Did you make this recipe?
Share a comment on the blog or mention @CarriesExpKtchn on Instagram!
Visit the

recipe index

to search for more recipes by category.

Related Recipes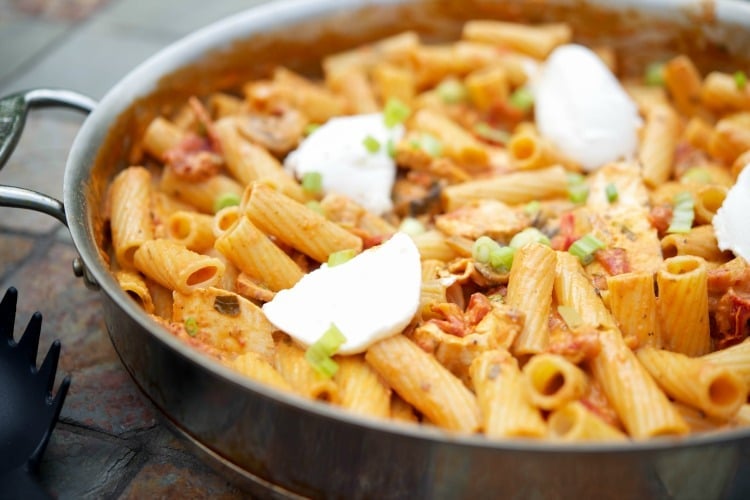 Rigatoni Martino {Carrabba'sCopycat}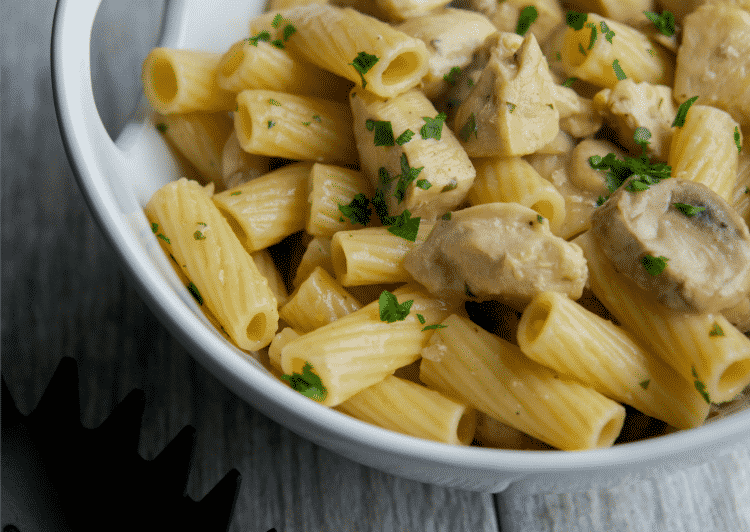 Low Fat Chicken Marsala Rigatoni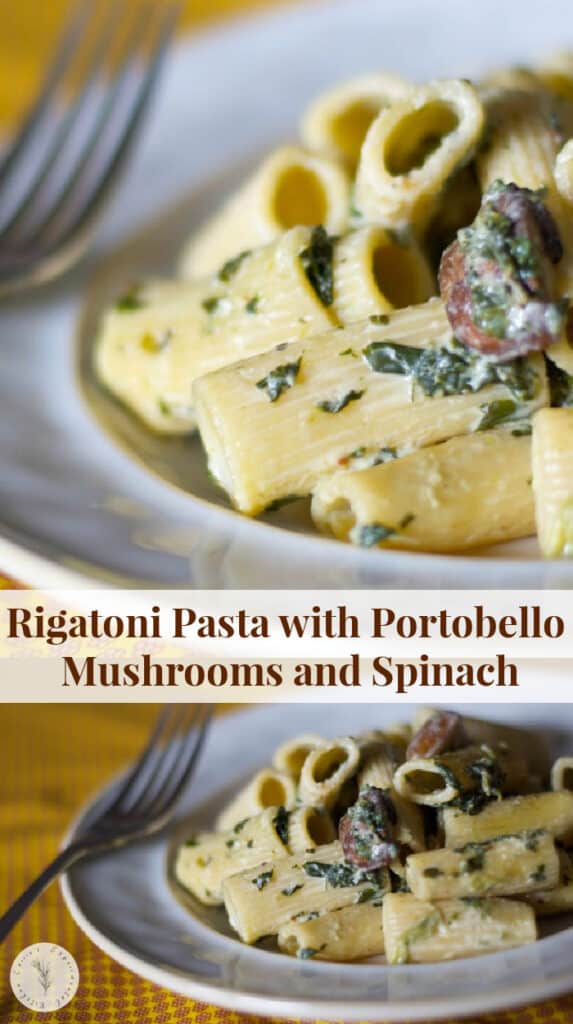 Connect with me on Social Media