This Kielbasa, Chickpea & Tomato Ragout is a hearty, all in one meal with a smokey flavor that your entire family will love.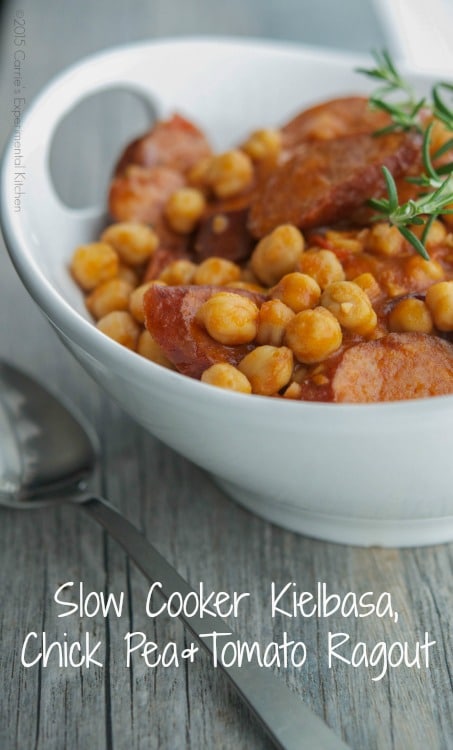 In the May 2015 Cooking Light Magazine I saw a recipe for Sausage, Cannellini and Tomato Ragout and it sounded fabulous. So good in fact that I wanted to try it myself, but me being me, I had to experiment with different ingredients and came up with this Slow Cooker Kielbasa, Chickpea & Tomato Ragout.
Mainly because I didn't have any sausage or cannellini beans on hand at the time, but I improvised and the end result was outstanding. I don't use my slow cooker very often, but it really does save a lot of time.
Between running around to all of the end of year school events and concerts to having my oldest daughter home from college and working with my husband, I never know what time they'll be home for dinner.
It's usually not when my youngest and I eat, go figure. Having a recipe that's already prepared, hot and ready to eat like this one is the best solution for us this time of year.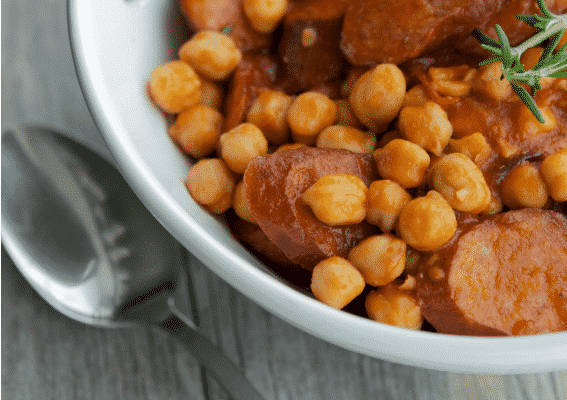 What does ragout mean?
If you think this dish sounds too formal to serve for a weeknight meal, think again. 'Ragout' is only a fancy word for stew as it contains smaller pieces of meat stewed with vegetables.
In this version, I sautéed smoked, sliced kielbasa; then added shallots, red wine, chicken stock, diced fresh tomatoes, chick peas and tomato paste before placing all of the ingredients into my slow cooker on low to let it do the work for me while I was gone for the day.
Simple right? The entire prep took 10 minutes and I was out the door. When I came home 4 hours later, dinner was ready.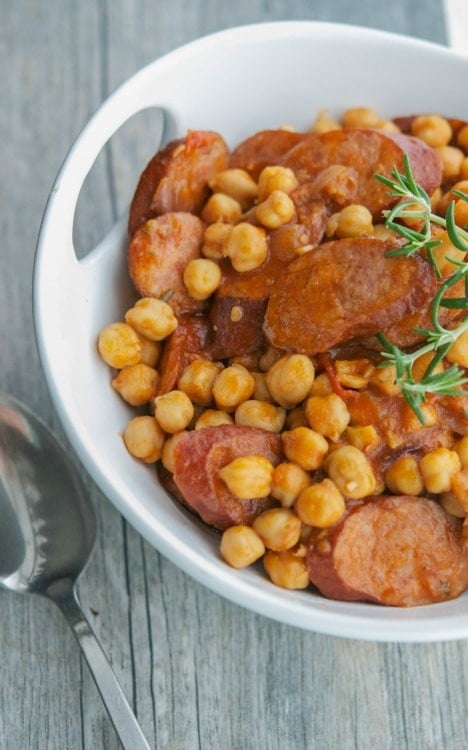 This Slow Cooker Kielbasa, Chickpea and Tomato Ragout was deliciously filling. Not to mention the wonderful smell of it cooking with the fragrant rosemary, garlic, tomatoes and wine.
The beauty of this recipe is that if you don't want to cook it in the slow cooker, you can also prepare it on top of the stove in a Dutch oven. Once all of the ingredients have been added, cover the pot, reduce heat and allow to simmer for 30 minutes.
Serve this ragout 'as is' or with a loaf of crusty Italian bread. ~Enjoy!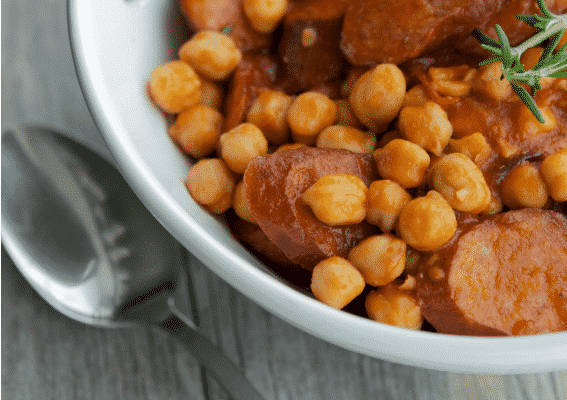 Instructions
In a large saute pan, add the oil and kielbasa and saute over medium heat until lightly browned; approximately 5 minutes.

Next, add the garlic and scallions and saute for another 1-2 minutes; then add the wine, chicken stock, tomatoes, chickpeas, rosemary and tomato paste. Mix well.

Pour mixture into your slow cooker and cook on low 4-6 hours or high 2-3 hours.
Notes
If you prefer to cook this on top of the stove, prepare all ingredients in a Dutch oven instead of a large saute pan; then reduce heat to low, cover pot and simmer for 30 minutes.
Did you make this recipe?
Share a comment on the blog or mention @CarriesExpKtchn on Instagram!
Visit the

recipe index

to search for more recipes by category.

Related Recipes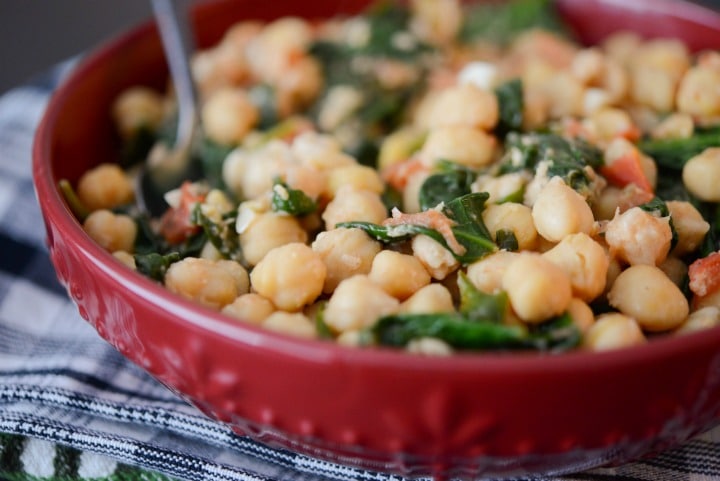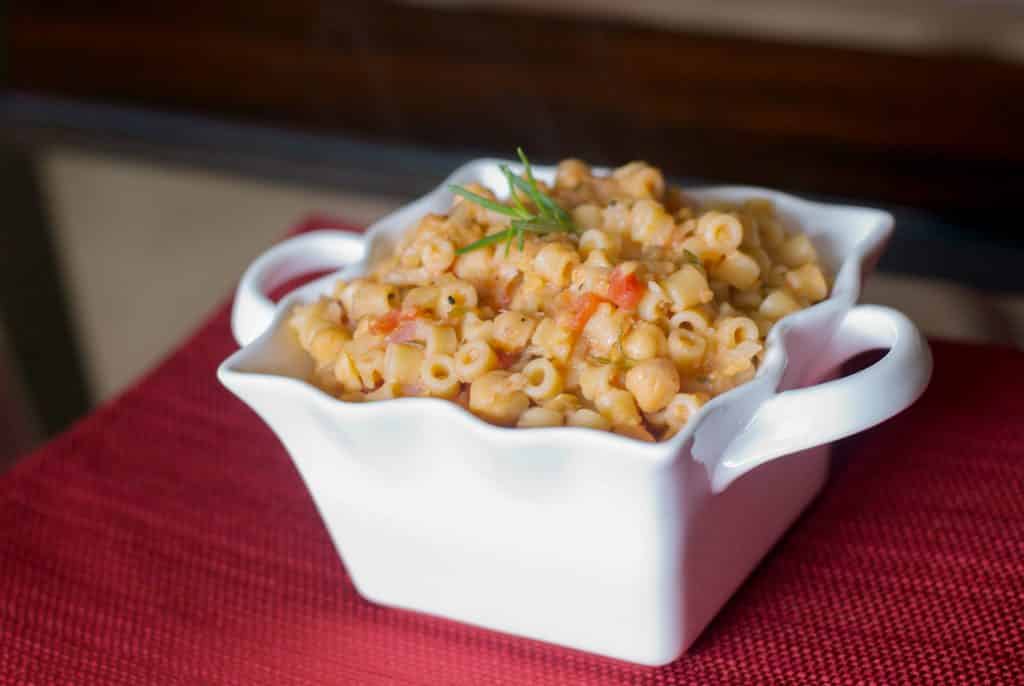 Greek Style Sausage & Chick Peas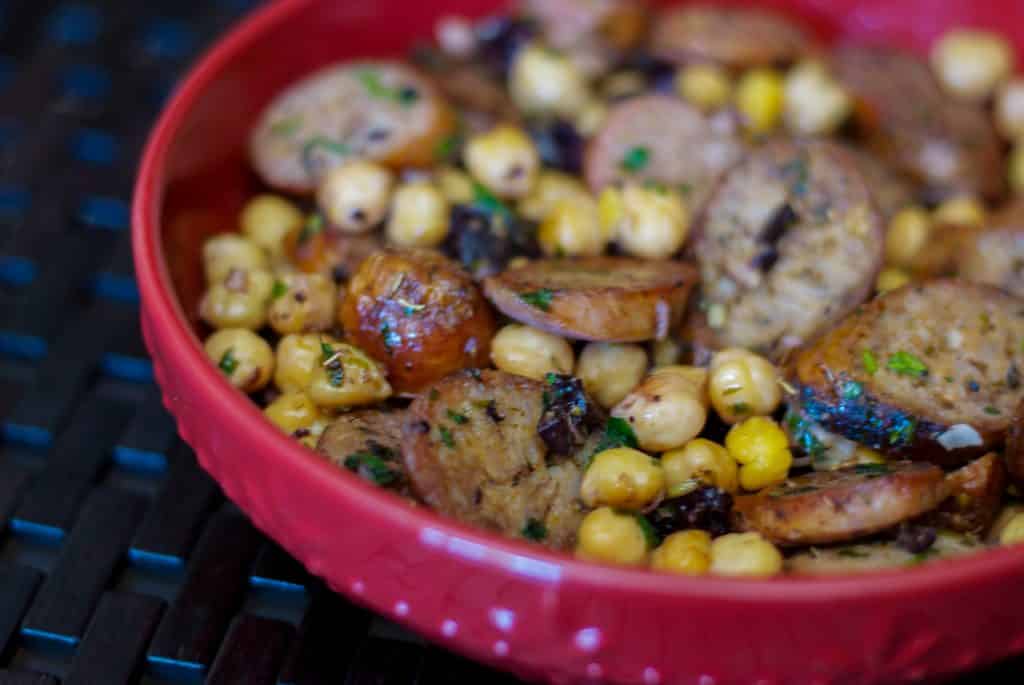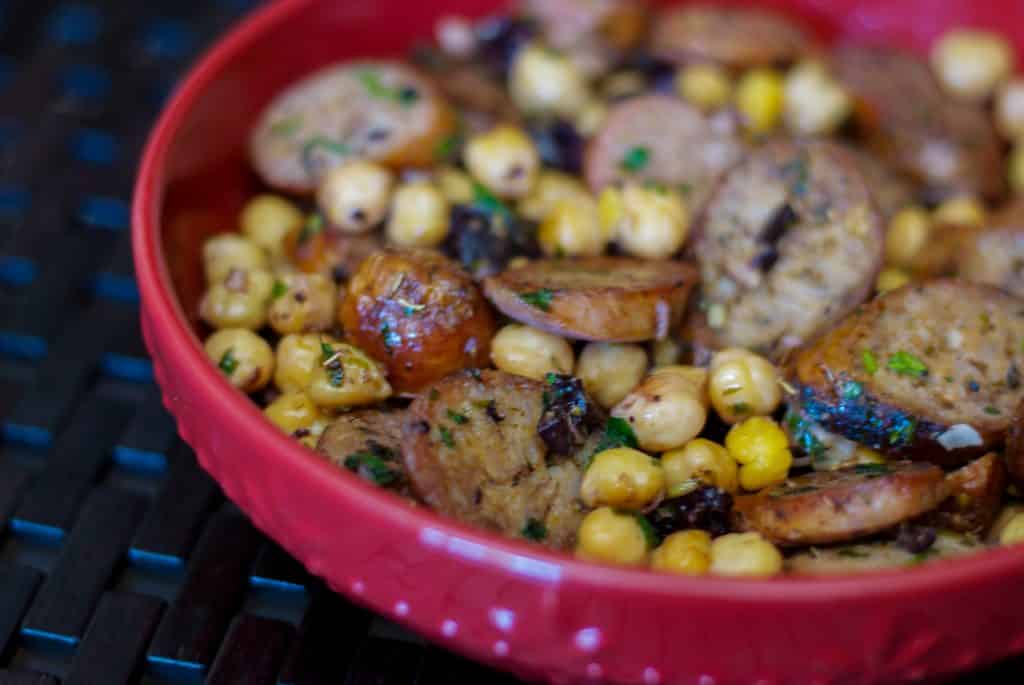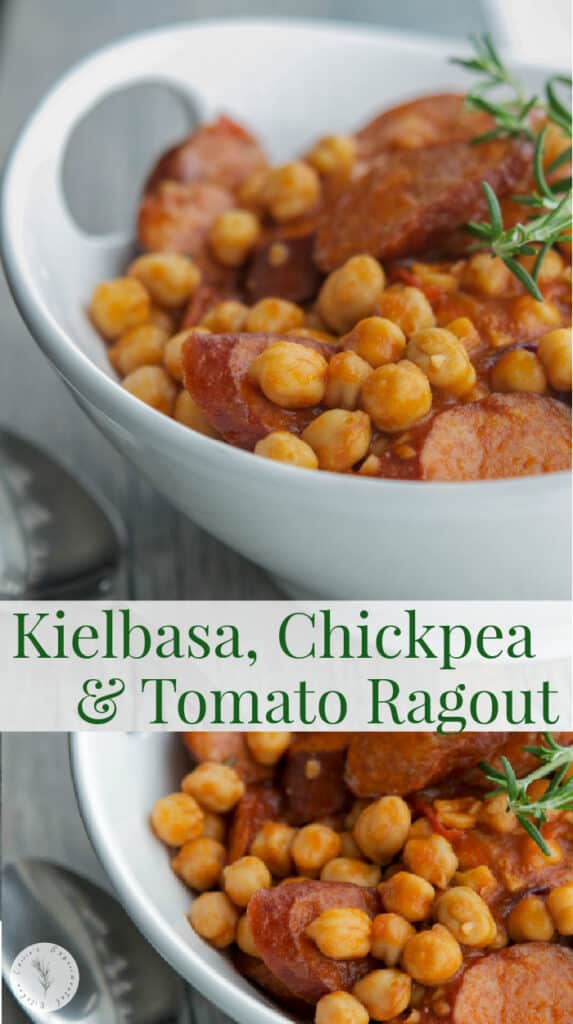 Connect with me on Social Media