Pasta e Ceci or pasta with beans, was considered a "poor man's meal" in Italy as it combined simple, bountiful ingredients. To me, this dish was exquisite, filling and packed with aromatic flavors. I REALLY wish I had made a double batch of this recipe, it was THAT good!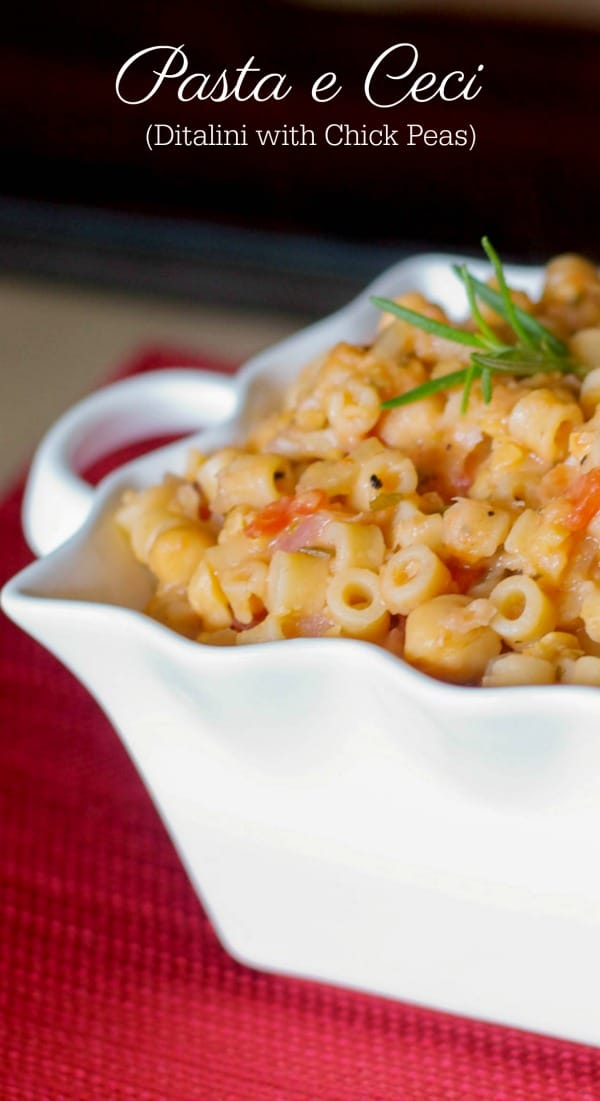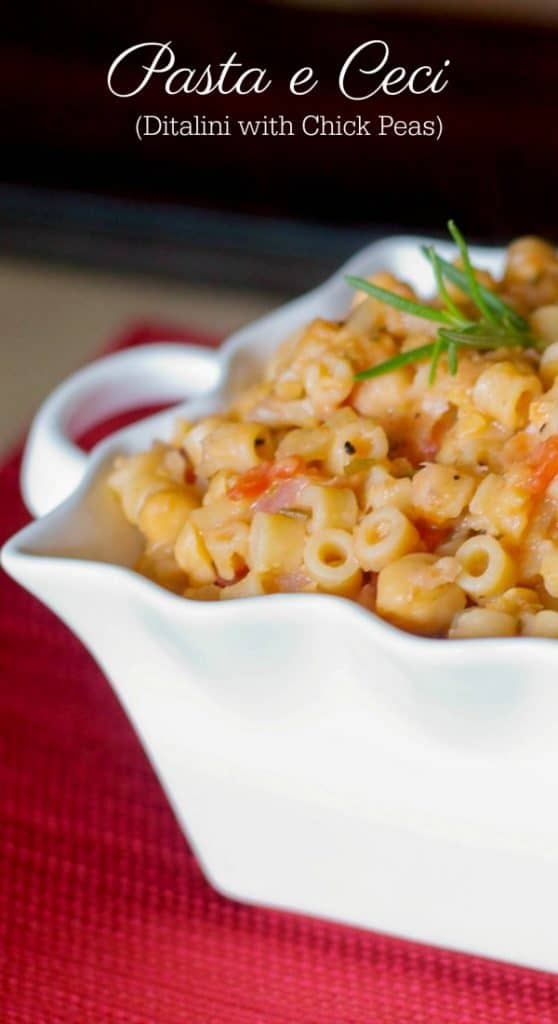 Unfortunately, I only got to taste a few spoonfuls since the entire batch was made to be split between my hubby and daughter for their dinner since they would be working late this particular evening. I literally picked up my daughter from cheering practice, made this recipe and photographed it in the time it took her to shower and get ready for work.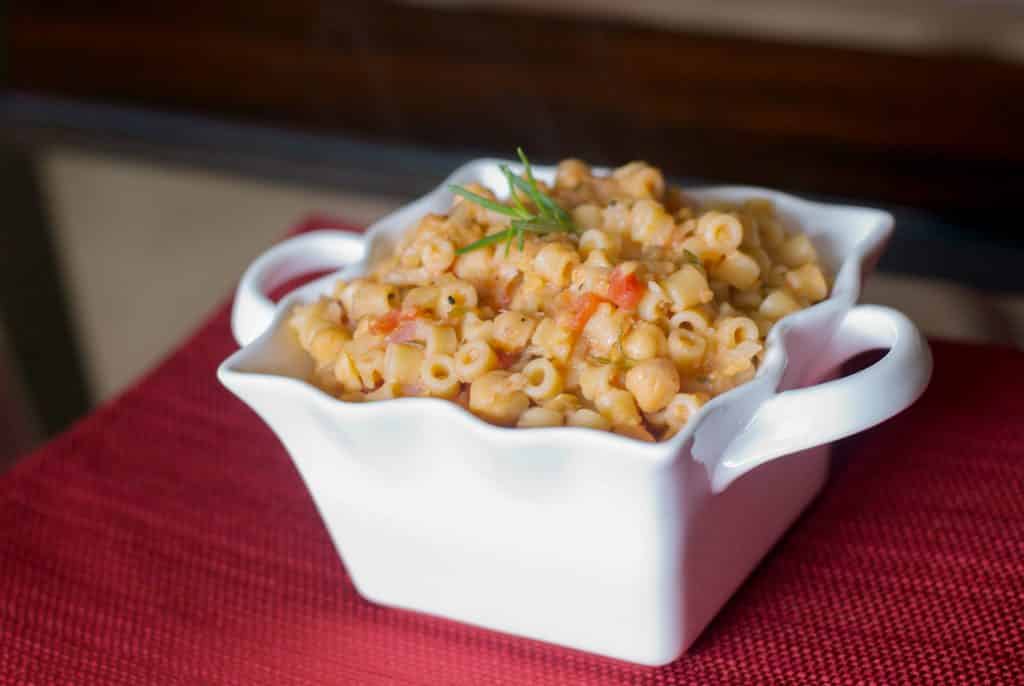 Pasta e Ceci is such a simple, quick recipe to prepare and you can substitute vegetable broth if you follow a vegetarian diet. My daughter wound up eating this in the car on her way to the office instead of waiting to eat it for dinner because it smelled so good and she couldn't resist. Now they can't wait for me to make this recipe again! ~Enjoy!
Sign up for my weekly newsletter to get
 the latest recipes and receive
 a FREE eBook! 
Pasta e Ceci (Ditalini with Chick Peas)
Ingredients
1

tbsp.

Extra Virgin Olive Oil

1/4

c.

Red Onion, chopped

1/4

c.

Celery, chopped

2

cloves

Garlic, minced

1-

15(ounce) can

Chick Peas, rinsed

1/4

c.

Crushed Tomatoes

2

tsp.

Fresh Parsley, chopped

2

tsp.

Fresh Rosemary, chopped

2

c.

Chicken Broth

1

c.

Dry Ditalini Pasta

1/4

c.

Asiago Cheese, shredded

Kosher Salt & Black Pepper, to taste
Instructions
Heat oil in a medium saucepan over medium heat and add in the onion, celery, and garlic. Saute for 3-5 minutes allowing the vegetables to soften.

Pulse 1 cup of the chick peas in a mini food processor or blender; then add them to the saucepan along with the remaining whole chick peas, tomatoes, parsley, rosemary, chicken broth and pasta.

Allow to simmer for 15-20 minutes, then add in the cheese and season with salt and pepper.
Connect with me on Social Media