This salad made with corn kernels, ripe strawberries and fresh mint in a refreshingly light vinaigrette makes a tasty side dish for Summer gatherings.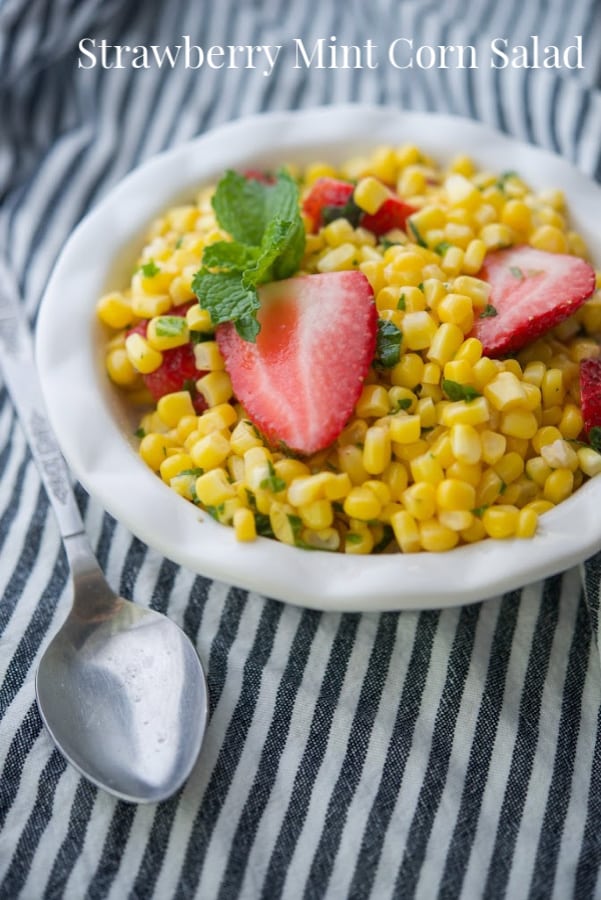 I first made this recipe for Strawberry Mint Corn Salad back in 2011. In fact, it's also in my cookbook. However, I haven't made it in a long time and just last week, my daughter asked me to make it again.
My husband and I had been taking care of some things in Florida for the last few weeks and left the kids at home. Well technically, at 23 and 18 they're not actually children any longer. When we came home there was a bunch of strawberries and I guess that's what triggered her memory.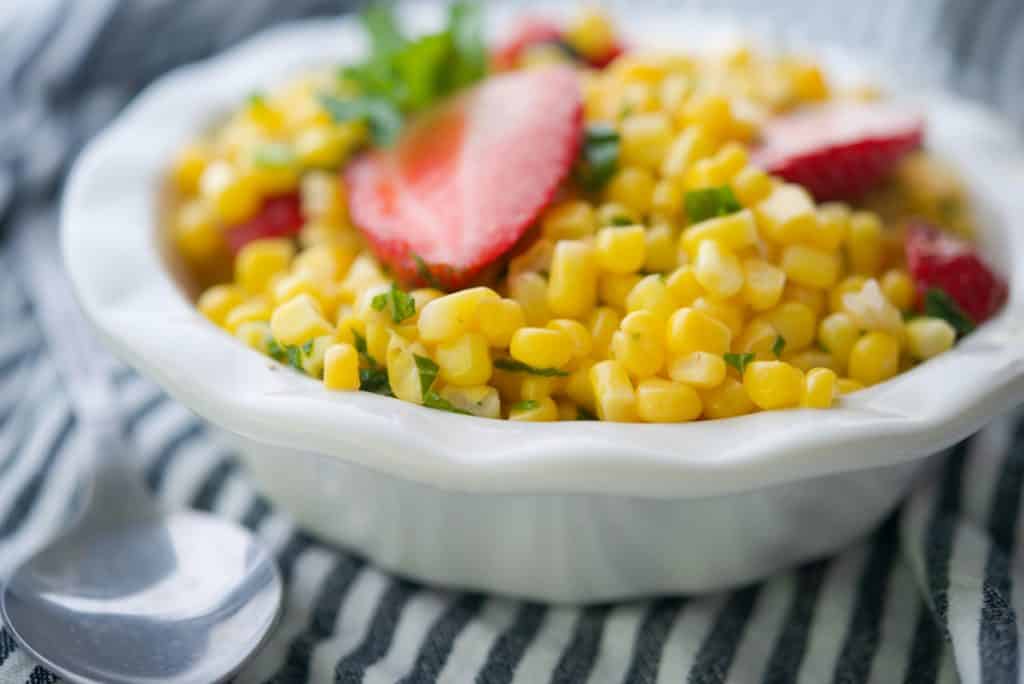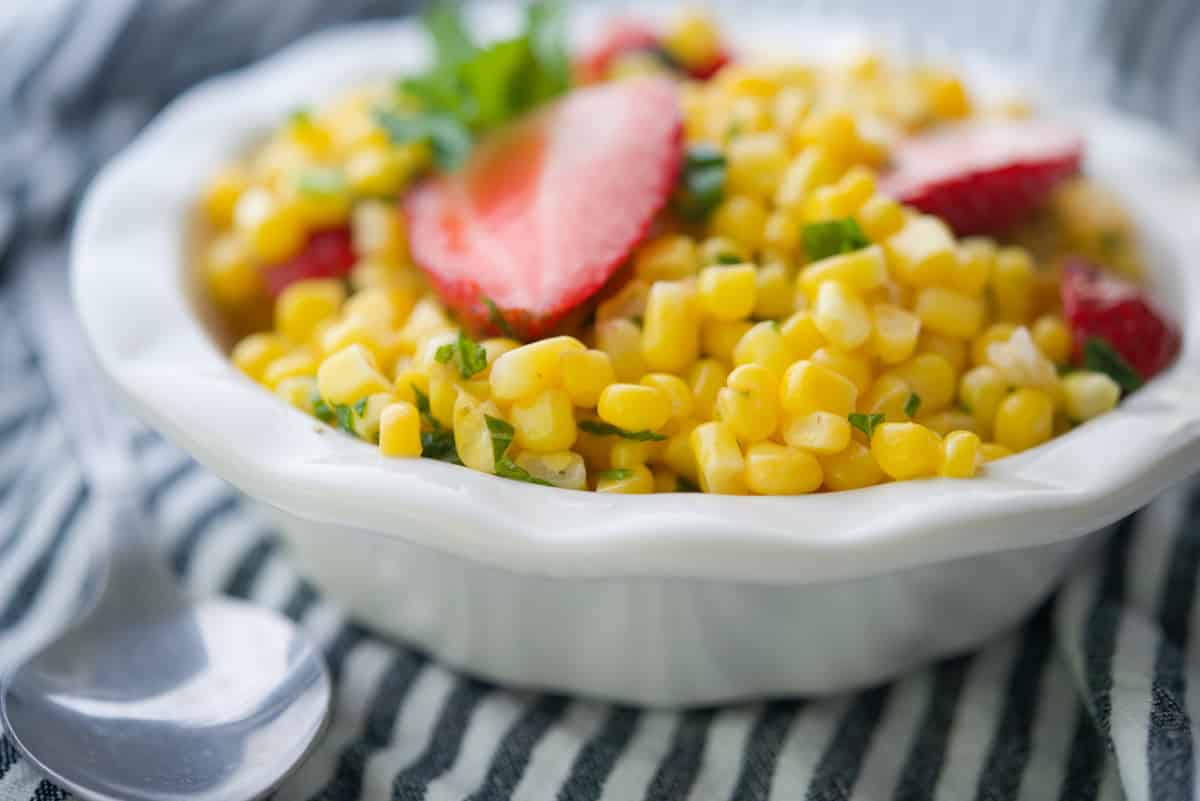 Either that or they were actually looking at my cookbook while I was gone and wanted me to recreate some of their favorites. This Strawberry Mint Corn Salad was one of them.
I love corn salads because they're so filling that you can eat them for lunch on their own or serve as a side salad with your favorite meal like grilled chicken or shrimp.
How do you make Strawberry Mint Corn Salad?
For this recipe you'll need corn kernels, strawberries, fresh mint, distilled white vinegar, Canola oil and Kosher salt. During the Summer months I like to use leftover corn on the cob, but you can use defrosted frozen corn as well.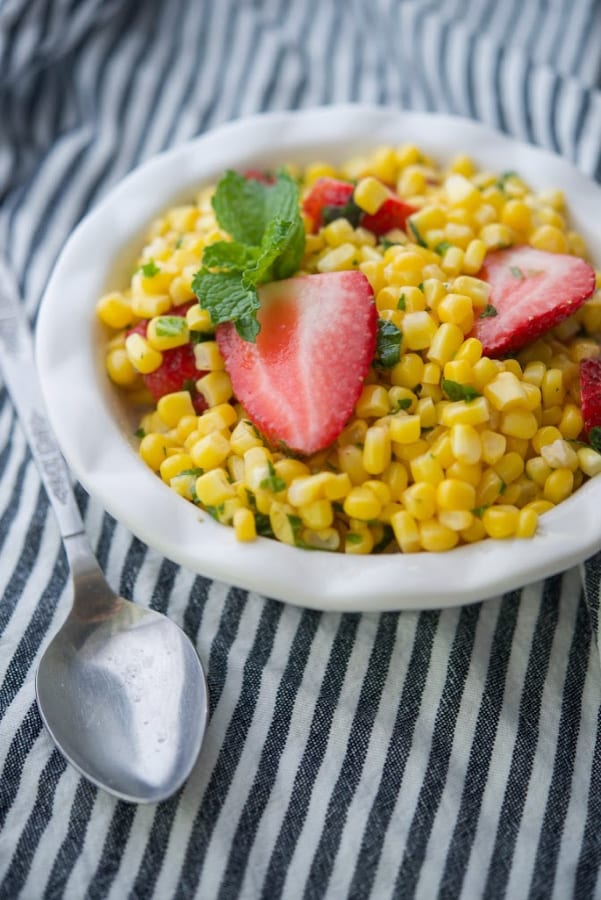 Mix all ingredients together in a bowl; then chill until served. This salad is so light and refreshing; especially when the weather starts to gets warmer and you're hosting gatherings.
It's a tasty alternative to making corn on the cob too. Not to mention is super easy to make and gluten free. ~Enjoy!
VISIT THE

RECIPE INDEX

TO SEARCH FOR MORE RECIPES BY CATEGORY.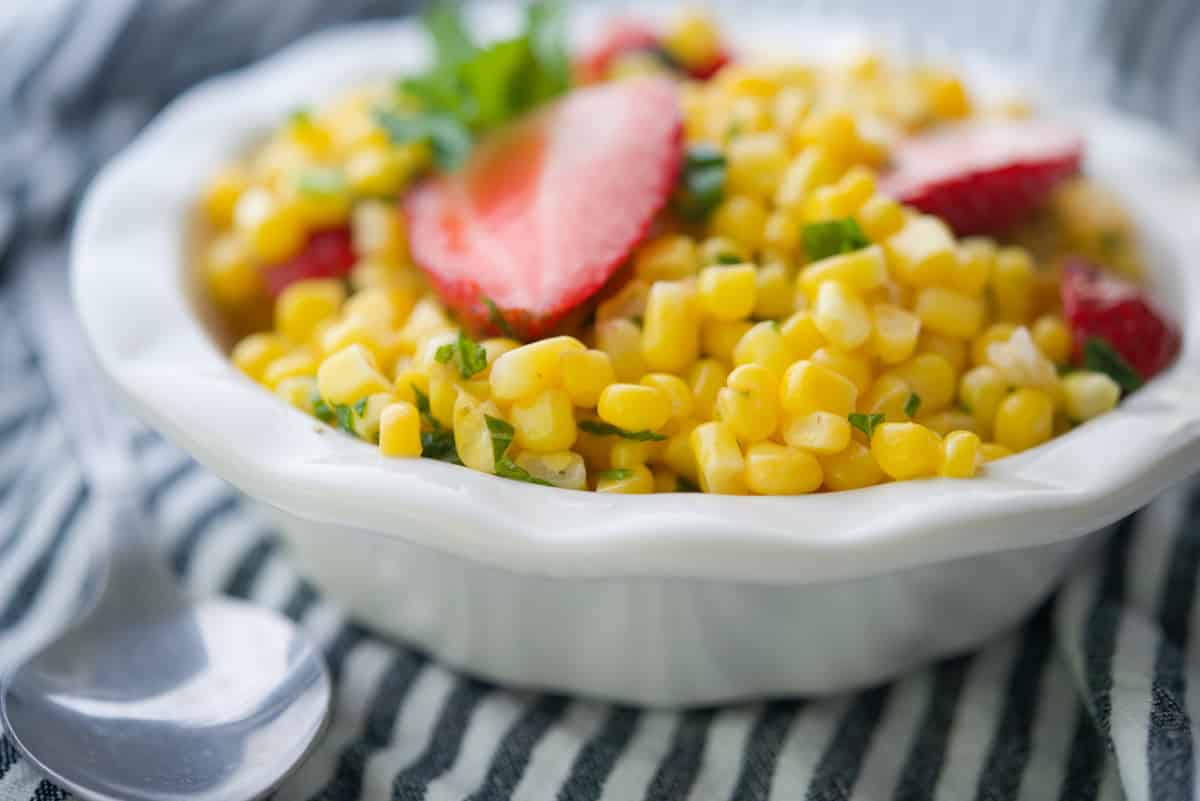 Instructions
Combine all ingredients in a bowl and mix well. Chill in the refrigerator until ready to serve.
Did you make this recipe?
Share a comment on the blog or mention @CarriesExpKtchn on Instagram!
Related Recipes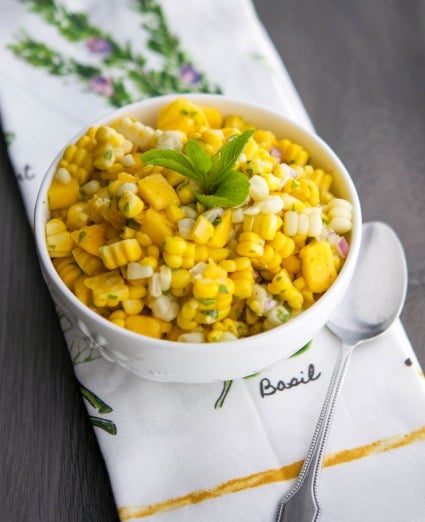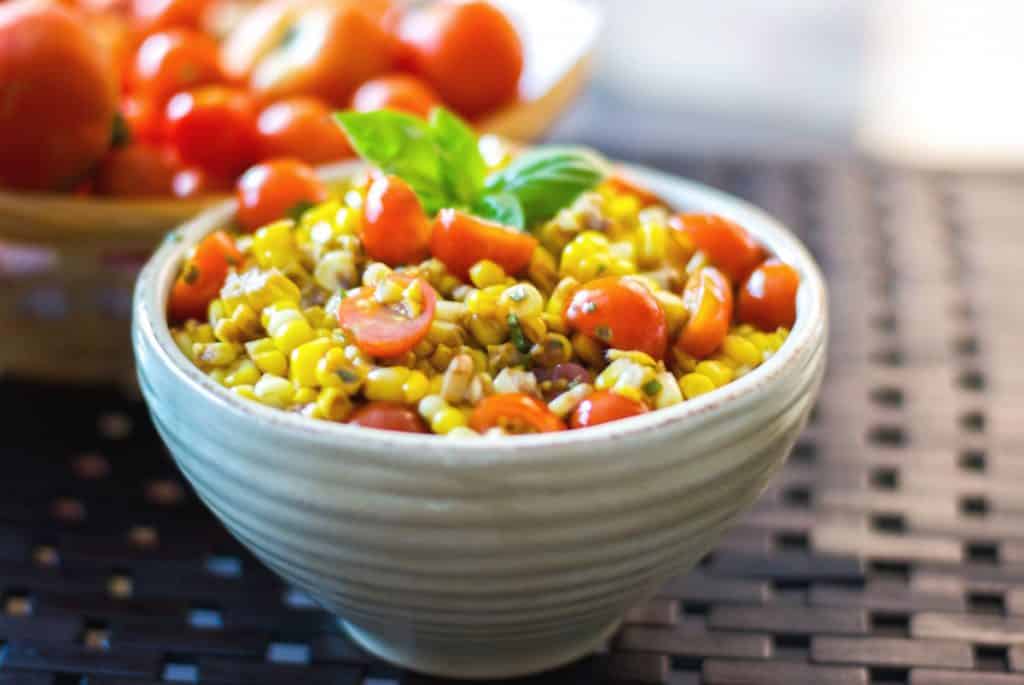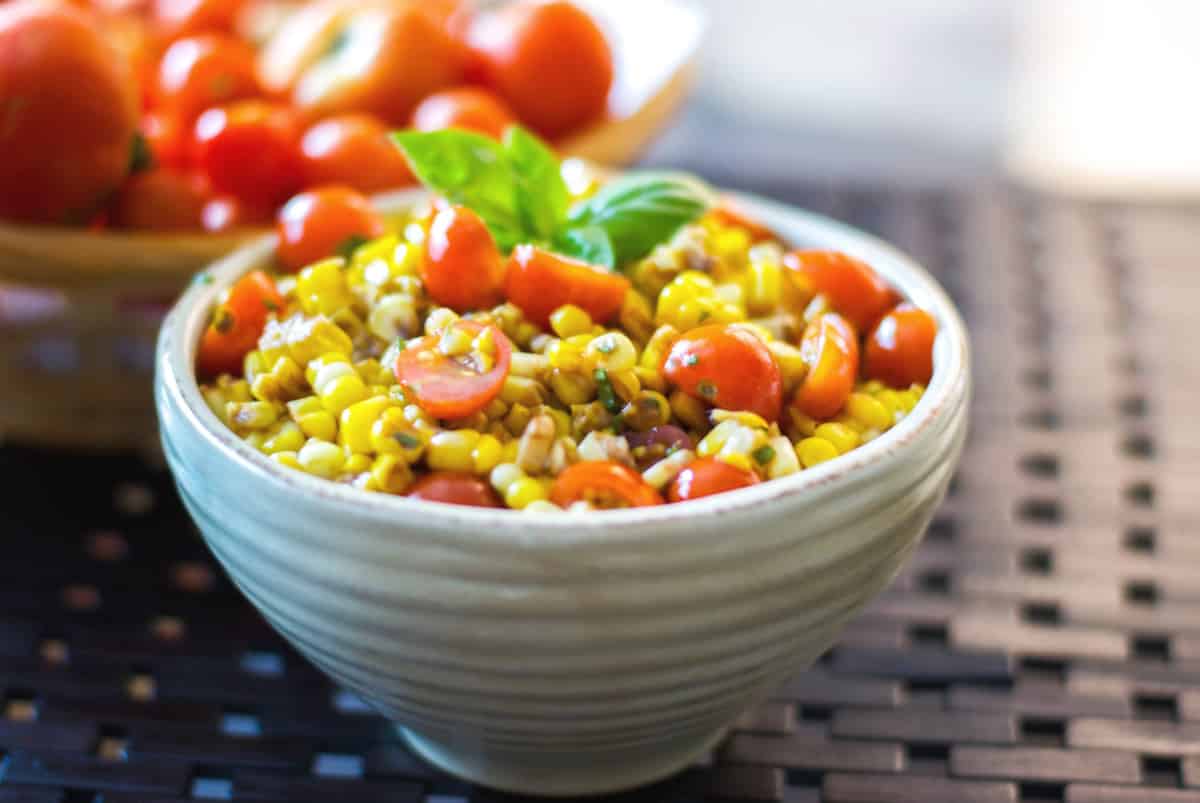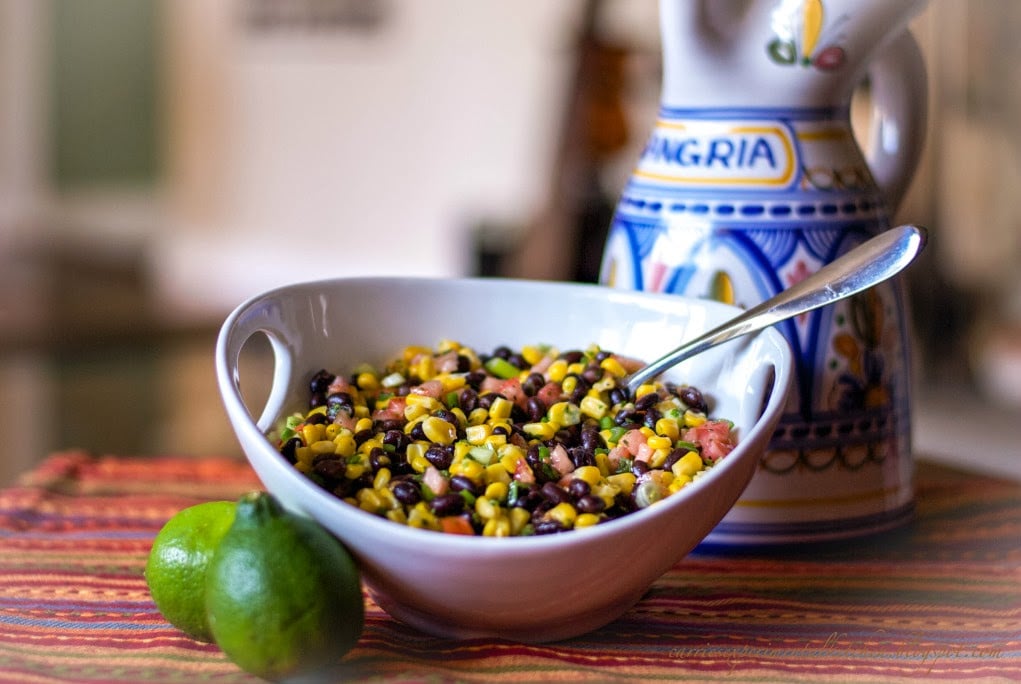 Shop Related Products

SIGN UP FOR MY WEEKLY NEWSLETTER
A
ND RECEIVE
A FREE EBOOK!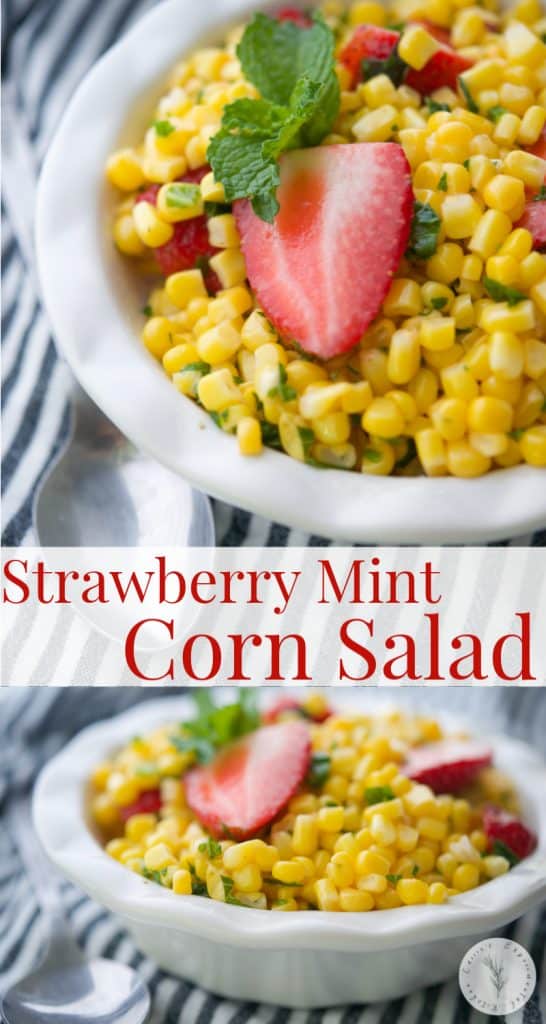 CONNECT WITH ME ON SOCIAL MEDIA
Tried a recipe? Leave a comment or tag #CarriesExpKtchn on Instagram or Twitter!