This Black Bean & Corn Salad made with fresh Jersey corn, tomatoes, lime juice and cilantro makes the perfect side salad for your picnic.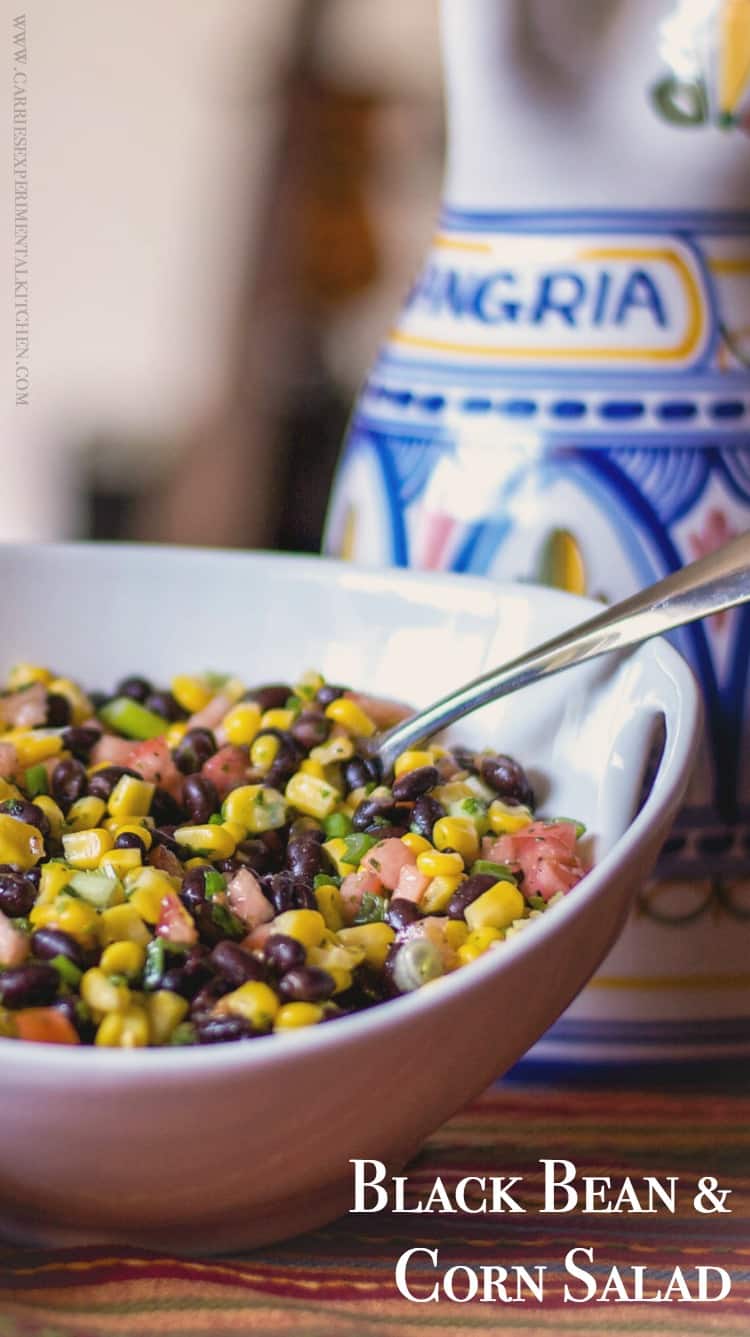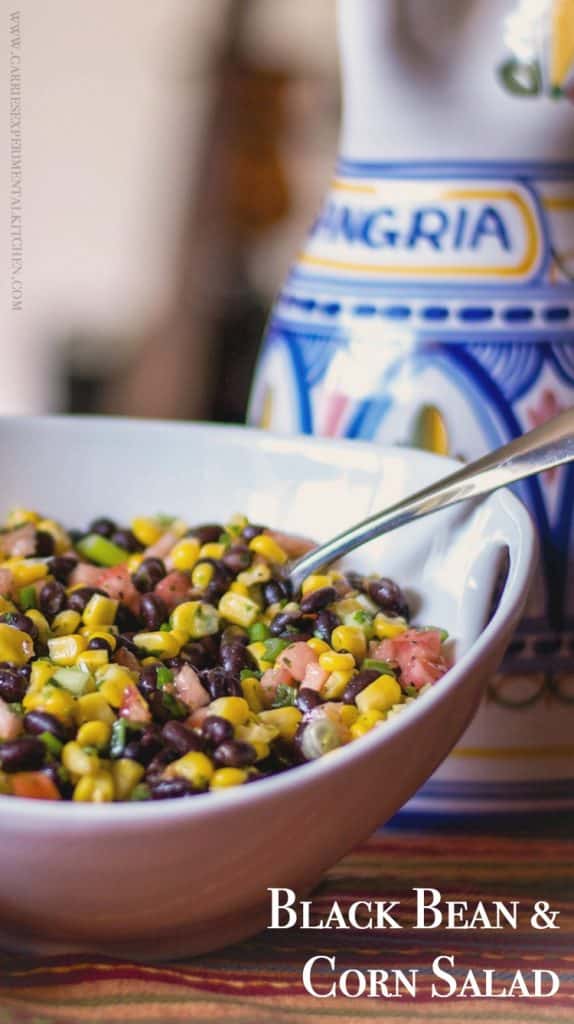 Today is National Picnic Day and what goes better at a picnic than a salad and this Black Bean & Corn Salad is fabulous!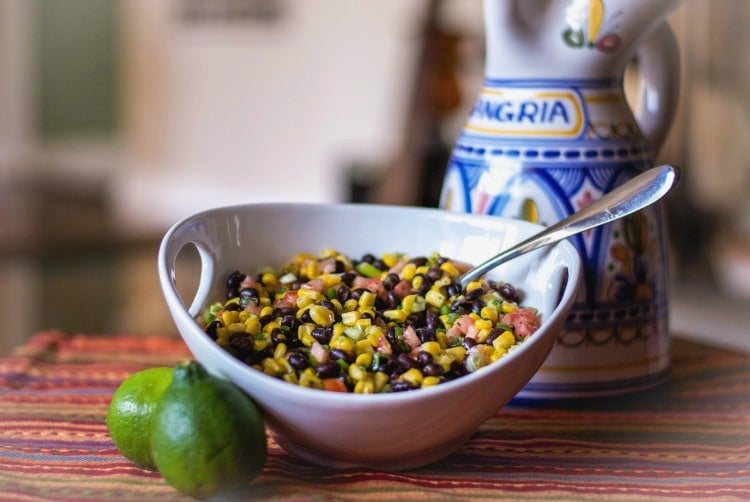 I'm still trying to use up those 12 cans of black beans I purchased a couple of months ago and was looking for a salad to go with a new BBQ rib recipe I was experimenting with (recipe to follow!) and thought a nice black bean and corn salad would go nicely.
Because fresh Jersey corn isn't in season yet, I opted for the frozen kind but I can't wait to make this recipe again using the butter sugar corn (my favorite blend) when it's in season. This salad was deliciously light and was a big hit. Even my little one, who usually doesn't eat anything that has the word "bean" in it, loved it!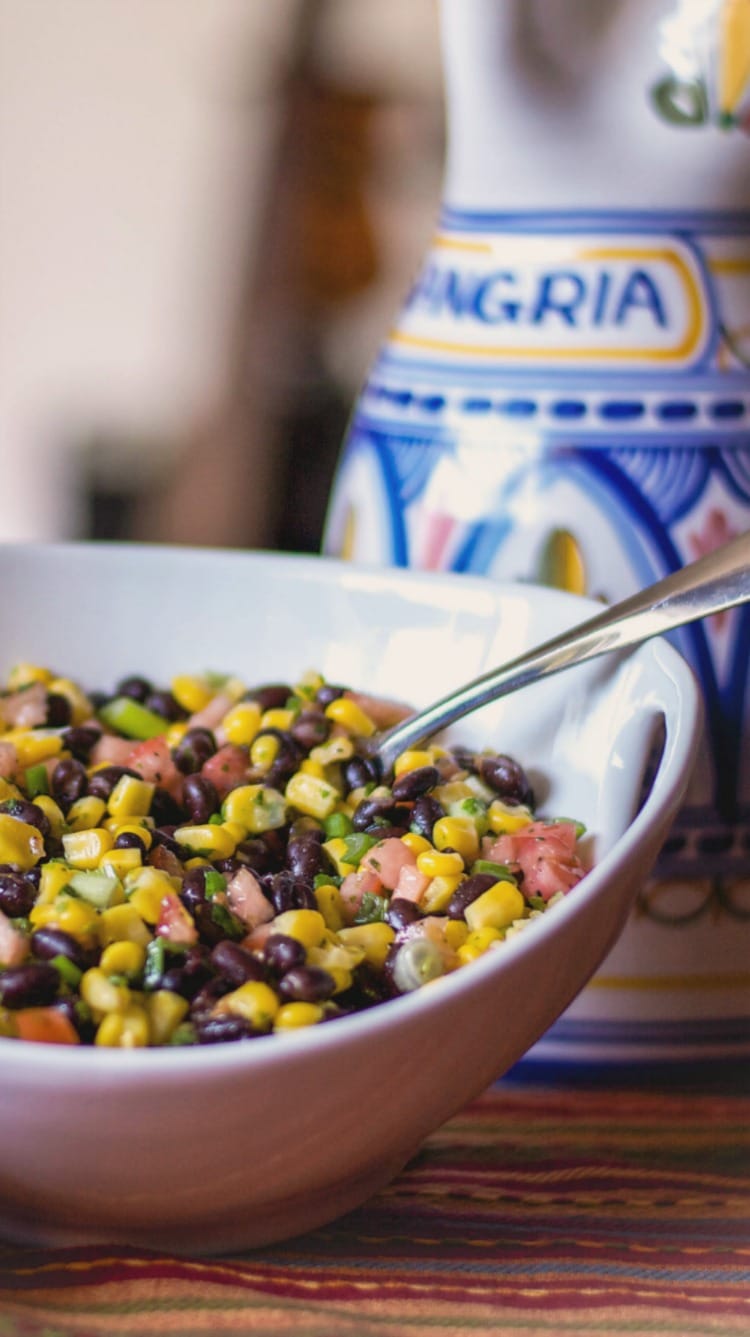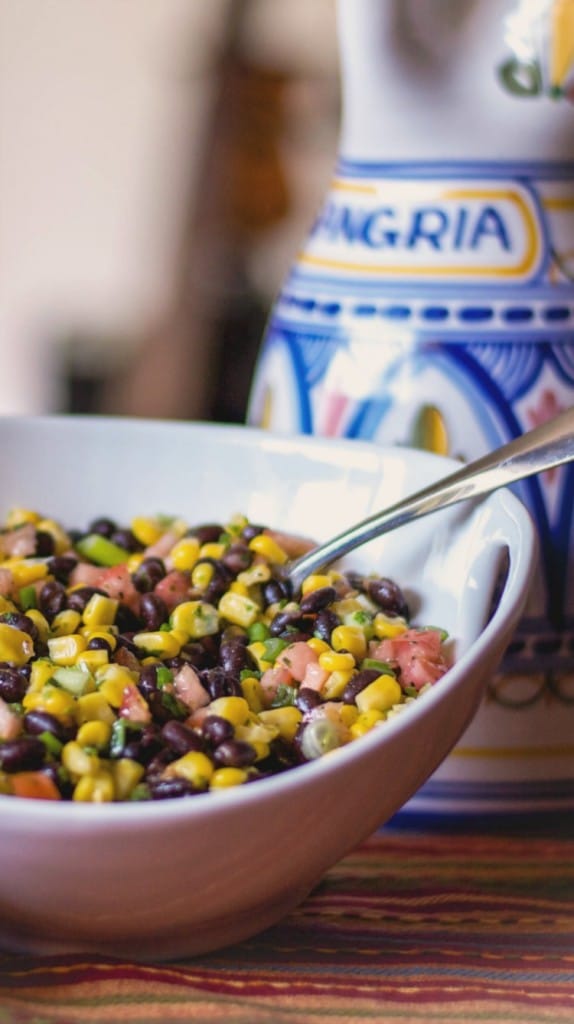 I also found a great website called MyFitnessPal, thanks to my friend Patty, to help track nutritional information. You can even use it to look up certain restaurant items as well. Just type in Chili's Salad for example and it will give you a list with all of the nutritional information…awesome app! I'm using it myself to log my daily calories (and it's FREE..sorry Weight Watchers, not going to pay the monthly fee any longer!)


And for those of you eyeing up my new Sangria pitcher in the background, I purchased it at Chef Central and it's amazing! Not only is it pretty, it also has a "pinched" spout so that the fruit doesn't come toppling out when you try to pour it into the glass. ~Enjoy!
Black Bean and Corn Salad
Ingredients
1-

15(ounce)

Can Black Beans, rinsed and drained

2

c.

Corn

1

Roma Tomato, finely chopped

2

Scallions, chopped

1

Lime, juice only

1

tbsp.

Fresh Cilantro, chopped

1

tbsp.

White Vinegar

3

tbsp.

Canola Oil

1/4

tsp.

Garlic Powder

Kosher Salt & Black Pepper, to taste
Instructions
Mix all ingredients together in a bowl and refrigerate until ready to serve.
Connect with me on Social Media