Give leftover turkey a Mediterranean twist by adding sun dried tomatoes and fresh rosemary in this delicious turkey salad.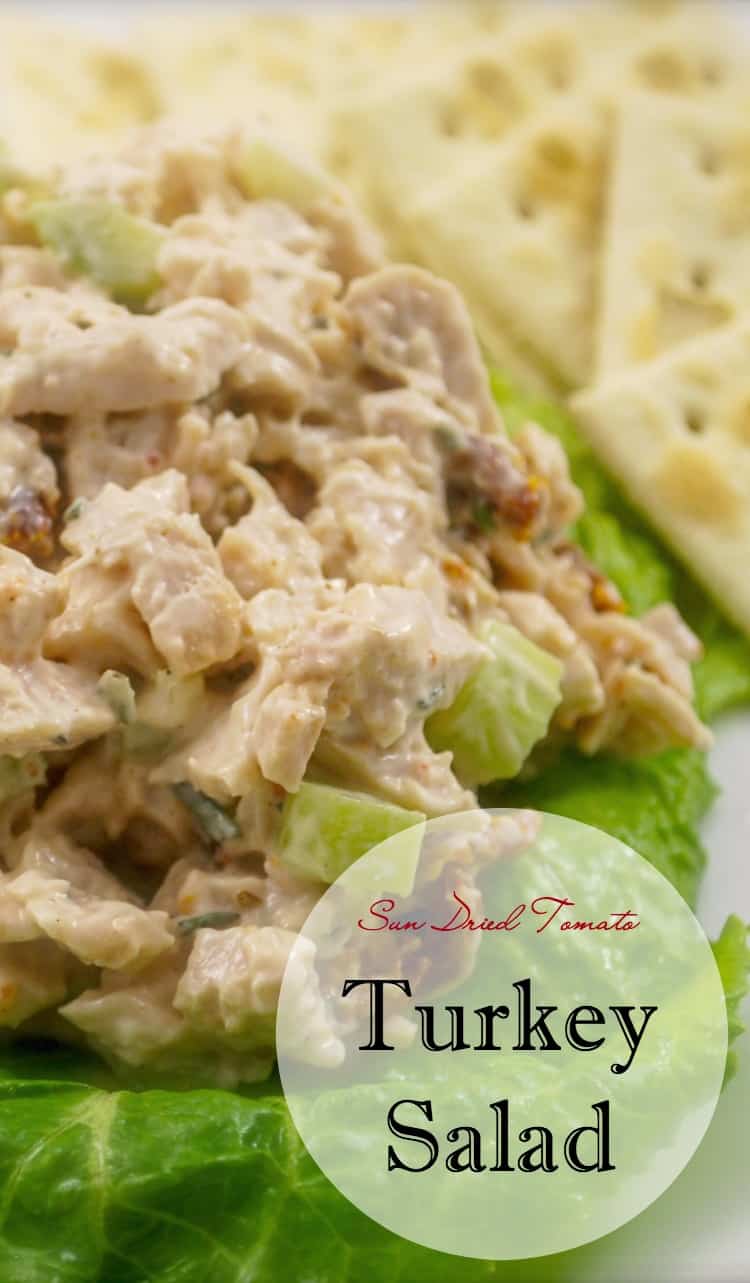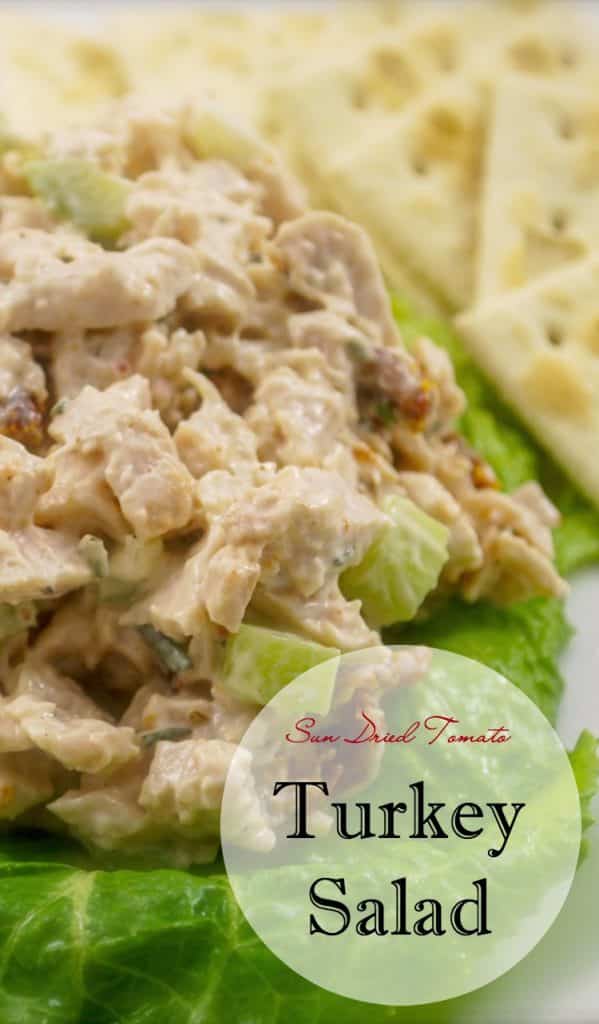 I wanted to make a different type of salad using the rest of the turkey I had left. And since it was Sunday and I needed some ideas for lunches the next day, turkey salad it was. There is only one mayo I serve in this house and for us, it's Hellmann's or nothing!
I've tried the other brands and they're too "salad dressing" like. I also use the regular brand, not the light. We don't eat a lot of mayonnaise so if I am going to make a salad with one, I'm going to use the real deal.
This salad was delicious with the sun dried tomatoes and rosemary but my hubby still likes the version with the cranberries and walnuts the best. You know what they say "Variety is the spice of life" and he certainly can't complain our meals are boring or monotonous! 🙂
Sun Dried Tomato Turkey Salad
2 c. Fresh Turkey Breast, chopped
1/2 c. Celery, washed and chopped
1 tsp. Fresh Rosemary, chopped
1/4 c. Sun Dried Tomatoes, chopped
1/4 c. Hellmann's Mayonnaise
Kosher Salt, to taste
Fresh Ground Pepper, to taste
Add all ingredients in a bowl and mix well. Serves 4.