Tomato Gratin made with vine ripened tomatoes layered with garlic, olive oil and Asiago cheese; then topped with buttery Italian breadcrumbs and baked until golden brown.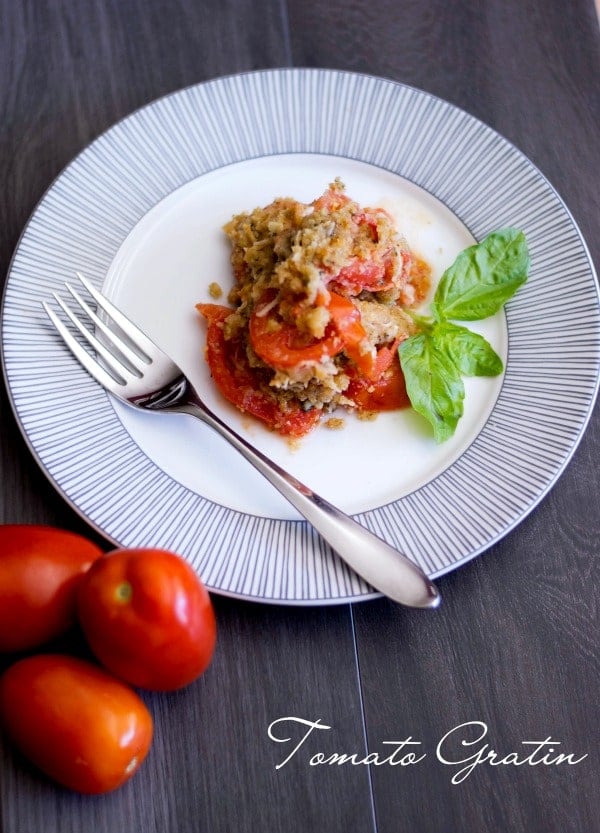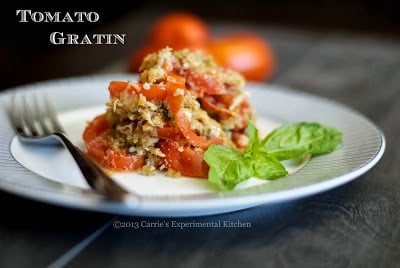 If you or someone you know plants a summer garden; then I'm sure you have been or will about to be inundated with tomatoes. September is the "last hurrah" of tomato season here in New Jersey and every year, my in laws grow more tomatoes than they know what to do with.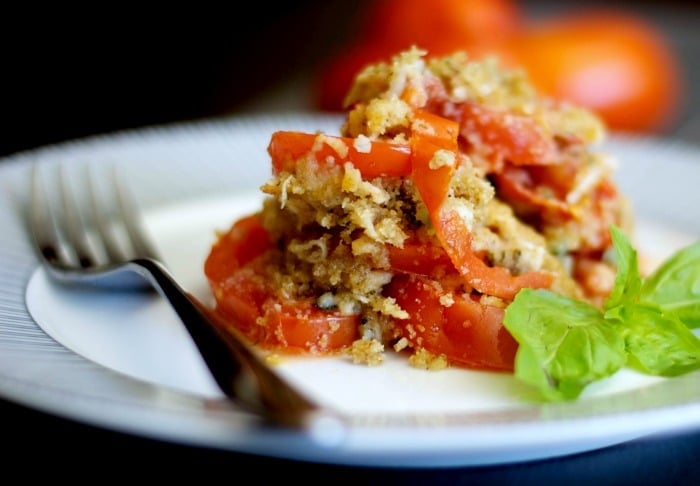 Lucky for me, I get them to experiment and cook with their overabundance. Some recipes I create are healthy. Others not so much. I guess I'm just having one of those "I don't care what I eat" weeks after yesterday's Beef Stroganoff.
Anyway, this recipe for Tomato Gratin certainly falls into this category, but man is it worth it!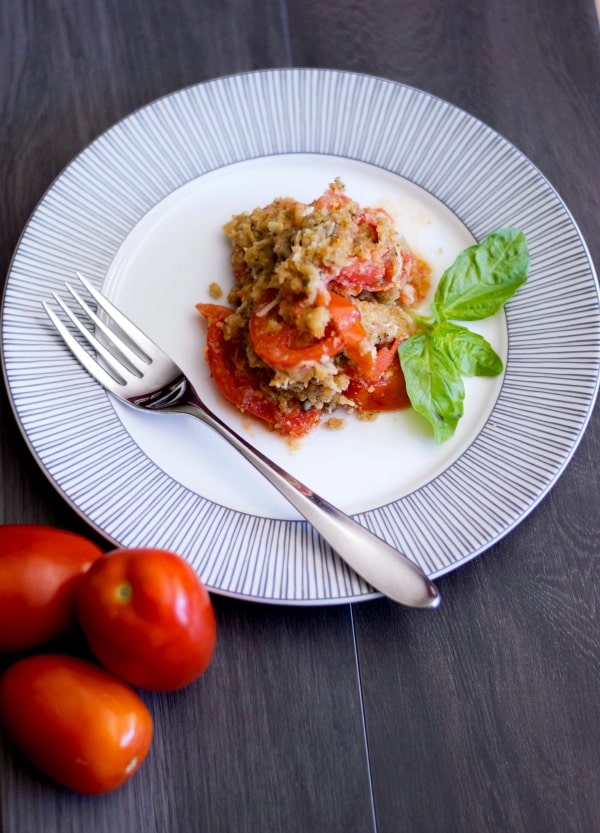 Every year I try to grow my own tomatoes on my deck in boxes because though I have plenty of land to grow a garden, we also have a lot of wildlife that usually eats whatever it is I've tried to grow. Seriously.
We have deer, red fox, wild turkeys, coyotes and black bears; not to mention the pesky chipmunks and squirrels who even now perch themselves onto the railing of my deck trying to get what little tomatoes I do even get to grow.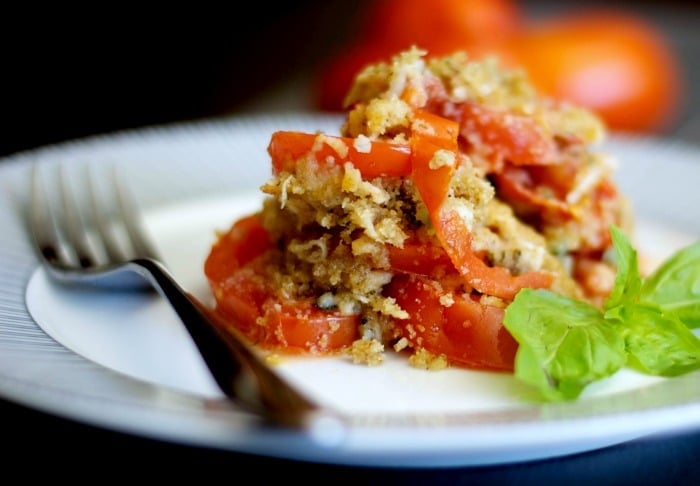 How do you make Tomato Gratin?
This recipe for Tomato Gratin is super simple to make. Start off by slicing the tomatoes and layering them in an oven safe baking dish.
Next, sprinkle on some fresh chopped garlic, drizzle with a little extra virgin olive oil; then top with a mixture of Italian breadcrumbs, shredded Asiago cheese and melted butter and bake.
YUM! Tomato Gratin is one of my favorite summer vegetable side dish recipes, I hope it becomes one of yours too. ~Enjoy!
Sign up for my weekly newsletter
and receive
a FREE eBook!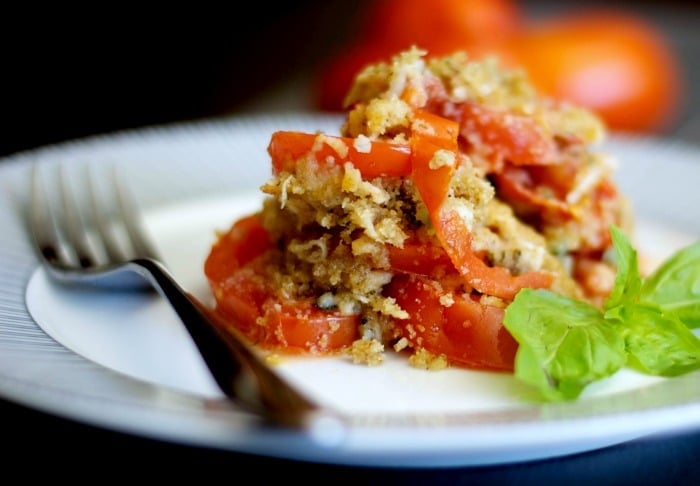 Ingredients
6

Large Roma Tomatoes, sliced 1/4" thick

2

Garlic Cloves, minced

2

tbsp.

Extra Virgin Olive Oil

1

c.

Asiago Cheese, shredded

1/4

c.

Fresh Basil, chopped

3

tbsp.

Butter, melted
Instructions
Preheat oven to 350 degrees F.

Layer tomatoes in an 8"x8" oven safe baking dish; then top with garlic and drizzle with oil. Bake for 10 minutes and remove from oven.

In a small bowl, combine the cheese basil, breadcrumbs and butter. Mix until it is crumbly; then sprinkle on top of the tomatoes.

Place the dish back in the oven and bake for an additional 15 minutes, until the breadcrumbs are lightly browned.
Did you make this recipe?
Share a comment on the blog or mention @CarriesExpKtchn on Instagram!
Visit the

recipe index

to search for more recipes by category.
Related Recipes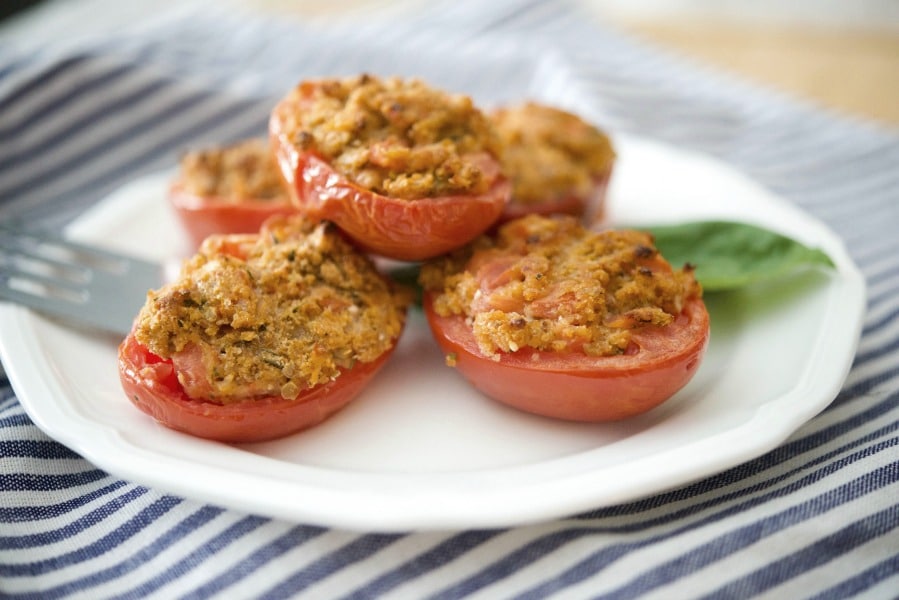 Asiago Cheese Stuffed Roma Tomatoes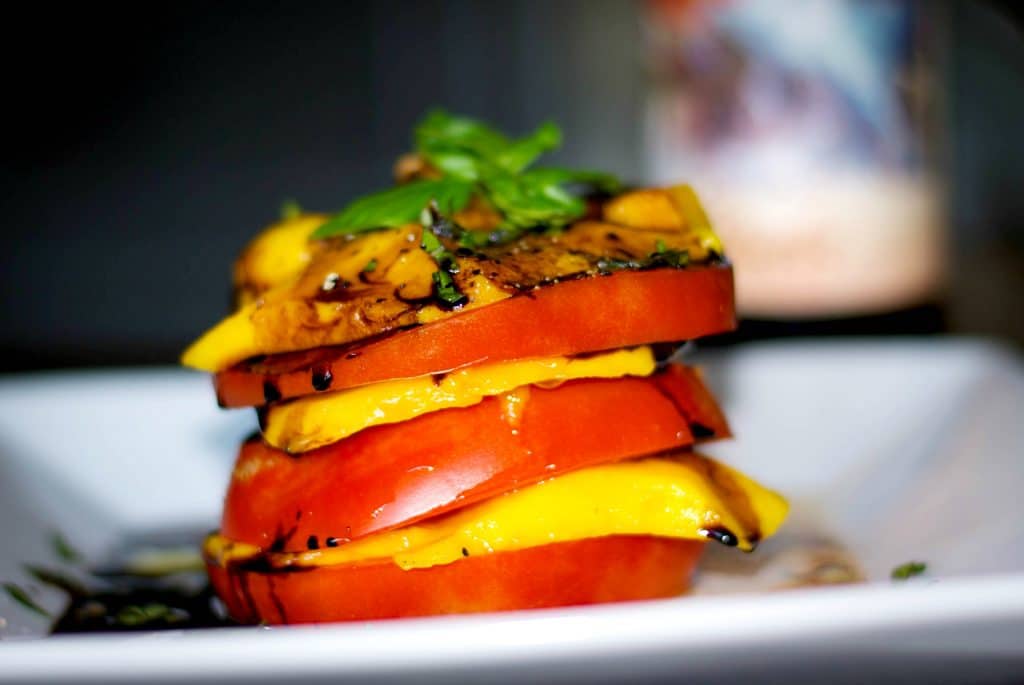 Stacked Heirloom Tomatoes & Mangoes with a Balsamic Reduction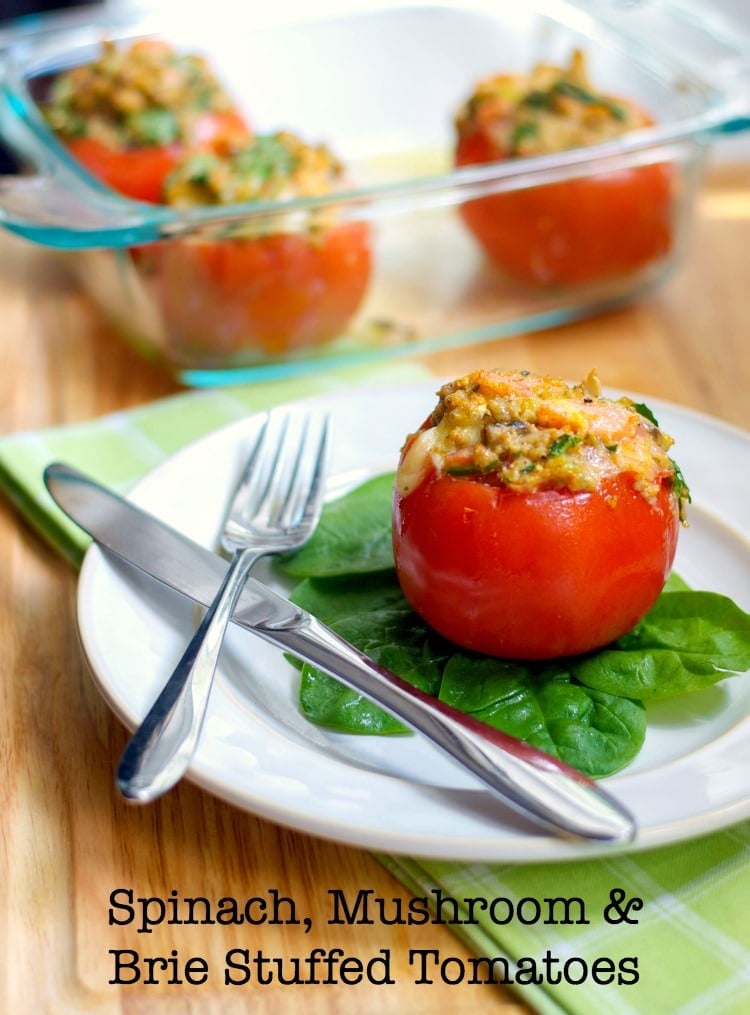 Spinach, Mushroom & Brie Stuffed Tomatoes
Shop Related Products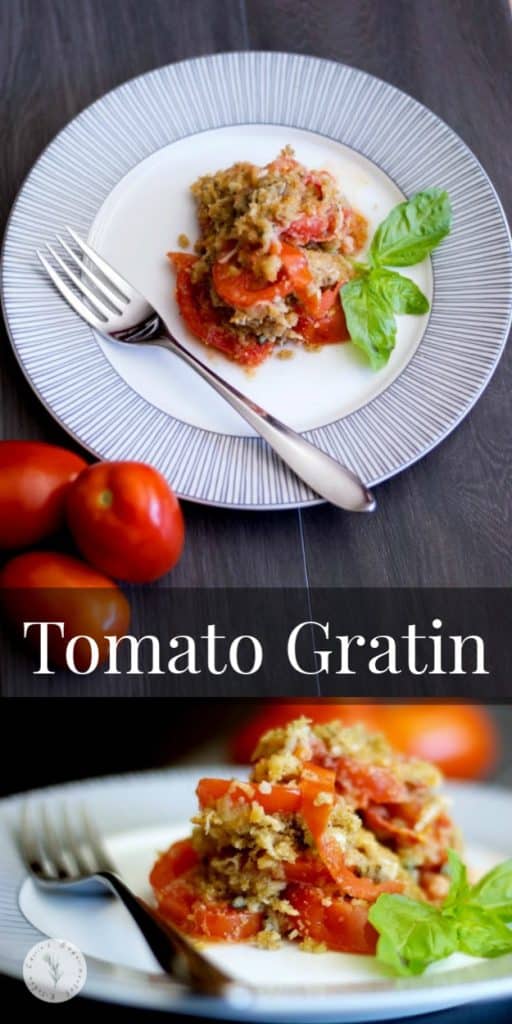 Connect with me on Social Media