This Balsamic Honey Mustard Baked Chicken is deliciously moist and flavorful; it's a must have in your weeknight dinner rotation.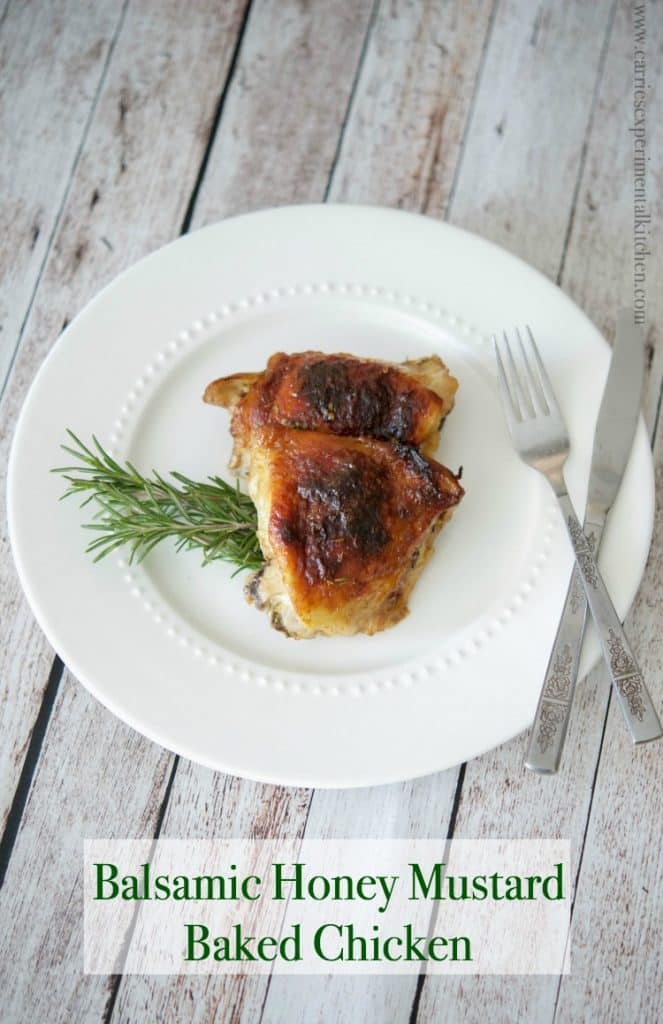 I originally wrote this post for Balsamic Honey Mustard Baked Chicken back in July 2011 and haven't made it in a while, so I decided to use the same marinade on my whole cut up chicken. It was just as fabulous!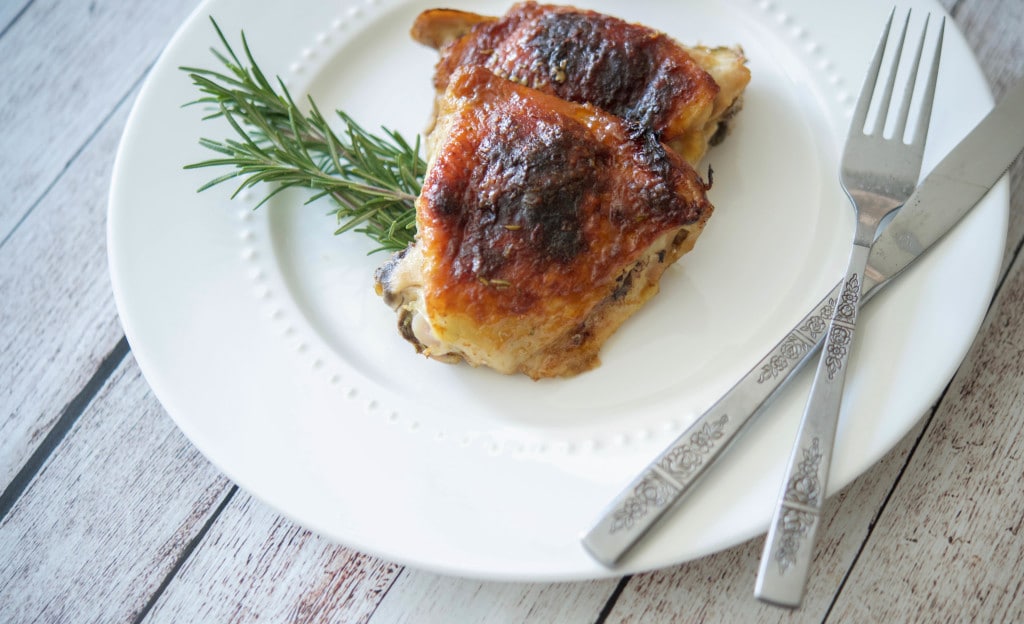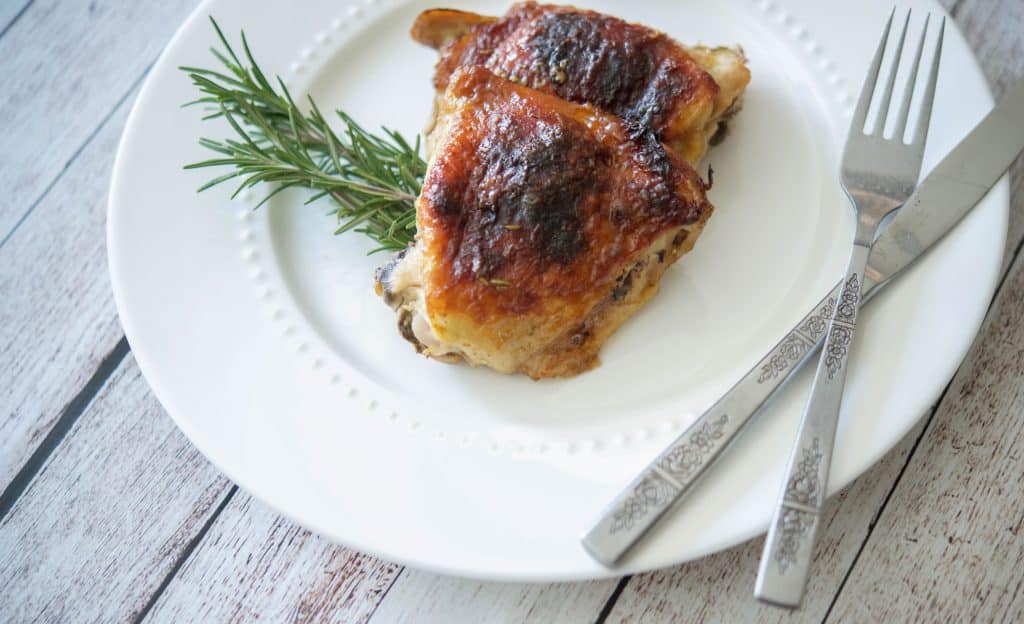 This recipe did make it into my cookbook as the marinade is so flavorful and easy to prepare; though I used it on grilled chicken the first time as you can see here. The chicken was so moist and tender; even though the photo below could use some improvement. 😉
I originally was going for a honey mustard marinade; then decided last minute to throw in some of the vinegar and rosemary. If you're using boneless chicken breasts like these, you can mix the marinade; then add the chicken and let it sit in the refrigerator for at least 2 hours or overnight before grilling.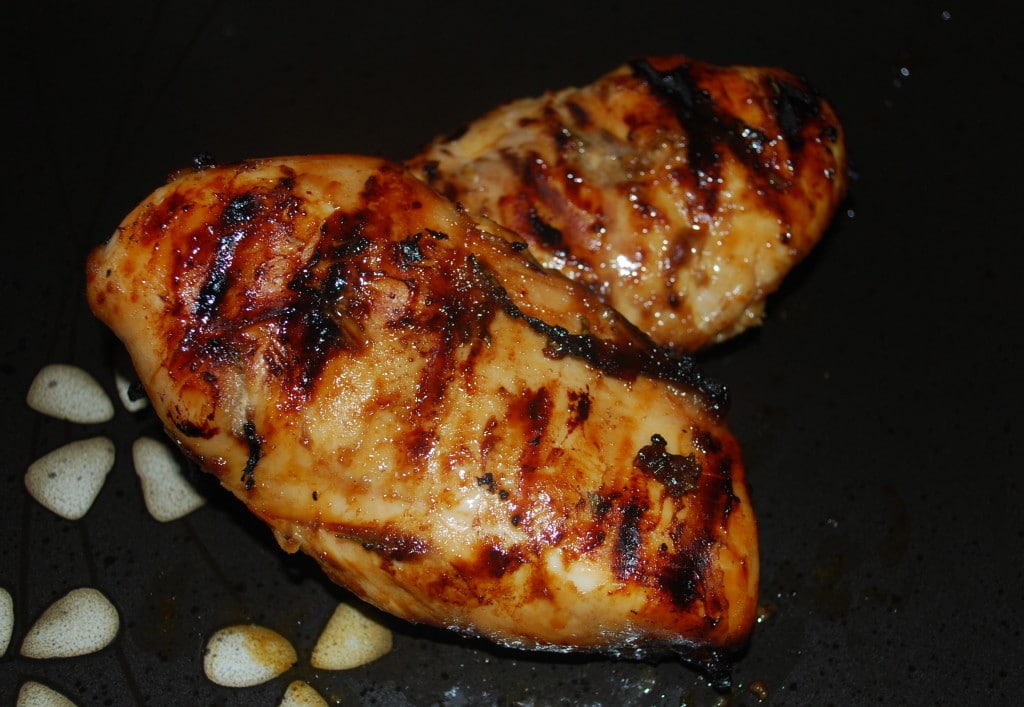 But now I'm going to share how I used the same marinade on a whole, baked cut up chicken. First, either cut up a whole chicken into parts or purchase them already pre-cut.
You can also choose to use whatever parts you and your family prefer: all breasts, all legs, all thighs, or a combination like I did. Next, combine the balsamic vinegar, honey, Dijon mustard, rosemary and oil in a small bowl and whisk until it emulsifies or becomes thick; then brush on the chicken.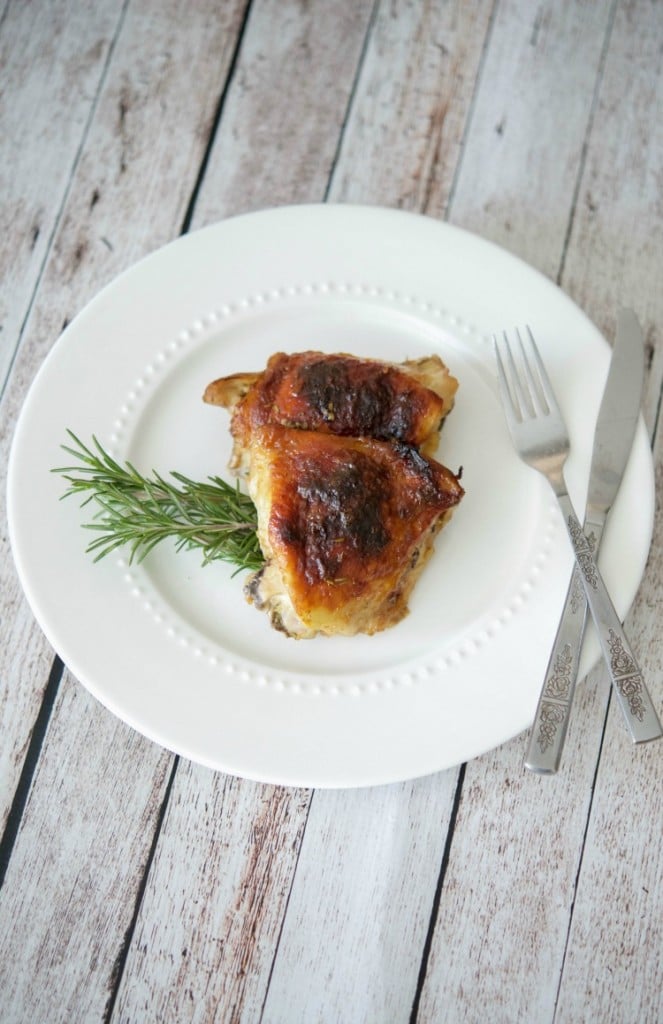 Bake in a 350 degree F oven for 1 hour or until the internal temperature is at least 165 degrees (I prefer 180) and the juices are running clear.
This recipe for Balsamic Honey Mustard Baked Chicken is delicious and the marinade can also be used with boneless chicken, pork chops, steaks or seafood. ~Enjoy!
Sign up for my weekly newsletter
and receive
a FREE eBook!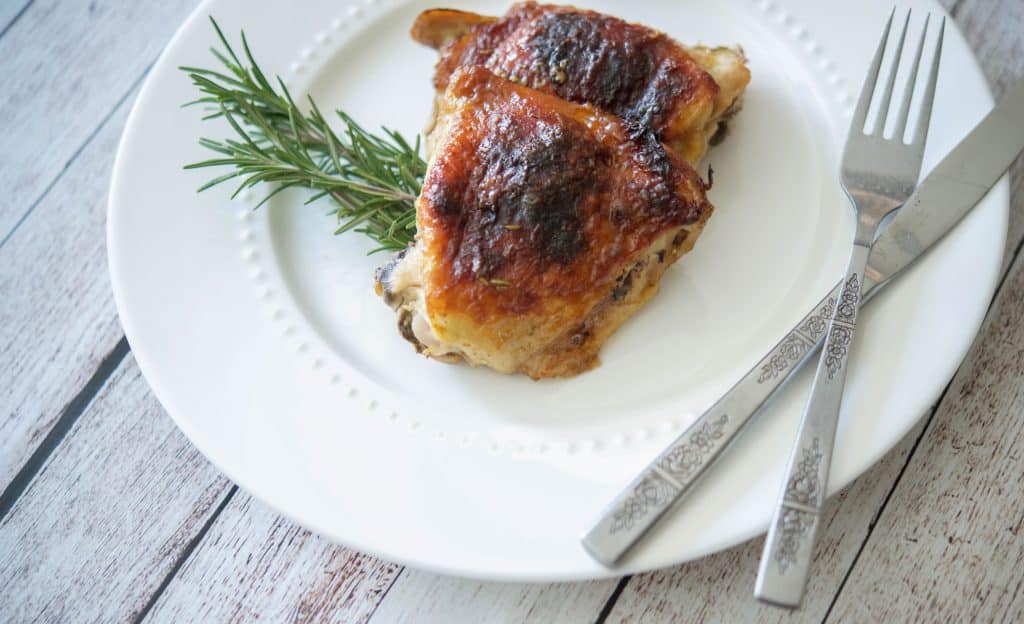 Instructions
Preheat oven to 350 degrees F.

Rinse and pat dry the chicken and place in an oven safe baking dish.

Combine the vinegar, honey, mustard, rosemary and oil in a small bowl; then brush on top of the chicken.

Bake for 1 hour or until the minimum internal temperature is 165 degrees F (I prefer 180) or until the juices run clear.
Notes
*If using as a marinade, combine the ingredients; then add your meat. Refrigerate for at least 2 hours up to overnight; then grill accordingly. You can also baste this marinade on a whole roaster chicken.
Did you make this recipe?
Share a comment on the blog or mention @CarriesExpKtchn on Instagram!
Visit the

recipe index

to search for more recipes by category.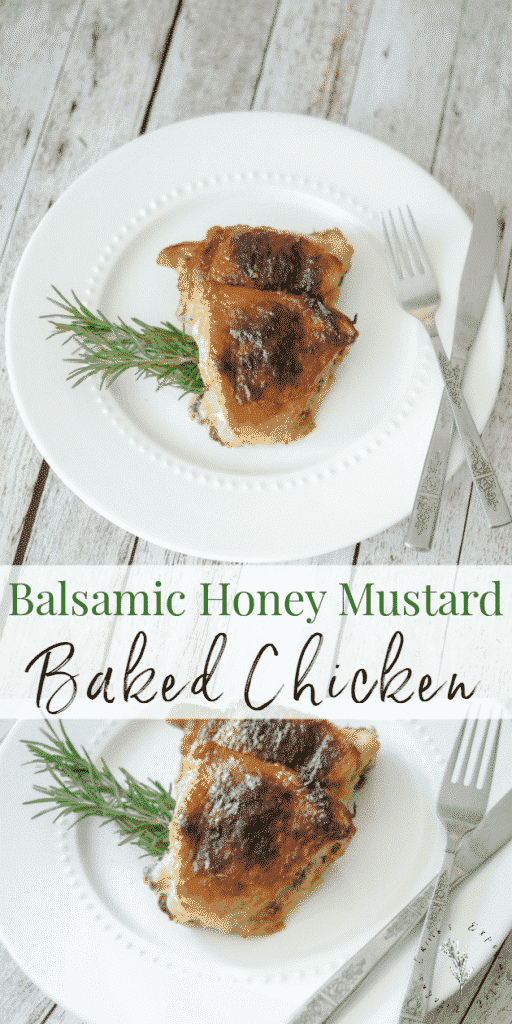 Related Recipes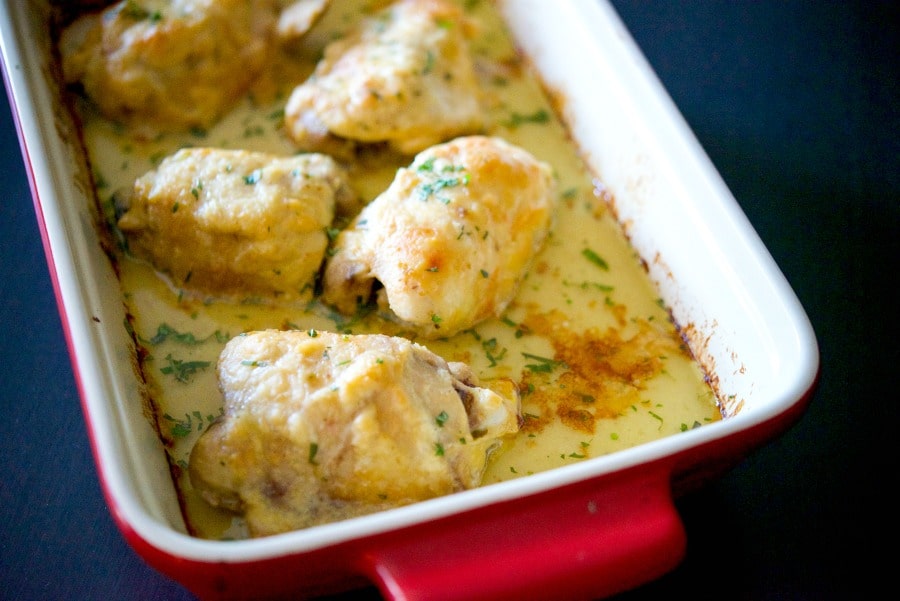 Baked Chicken Thighs in a Horseradish Cream Sauce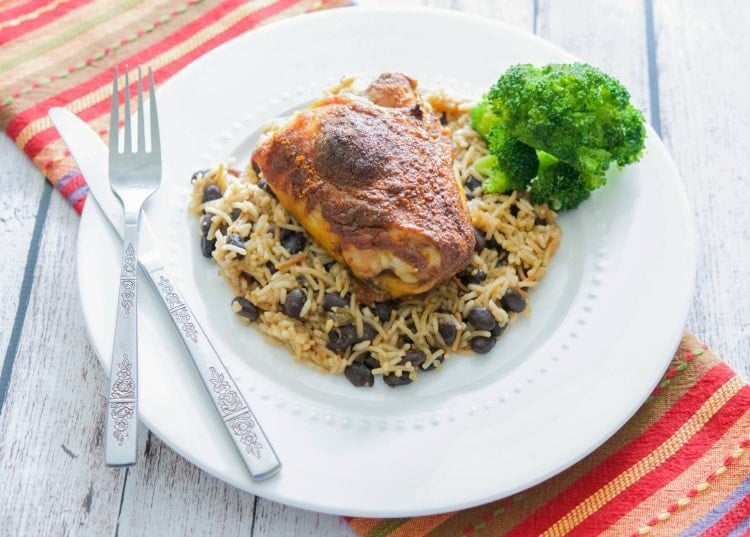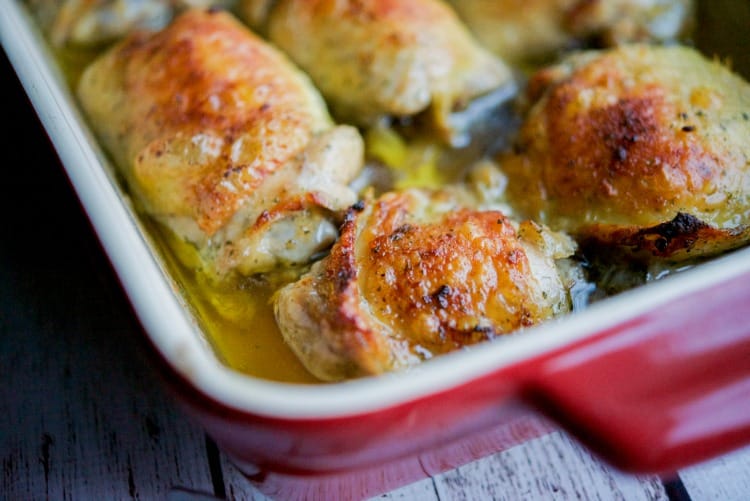 Crispy Ranch Baked Chicken Thighs
Connect with me on Social Media