You can make this Taco Baked Chicken with three simple ingredients; then serve it over Spanish rice and beans for a tasty, weeknight meal.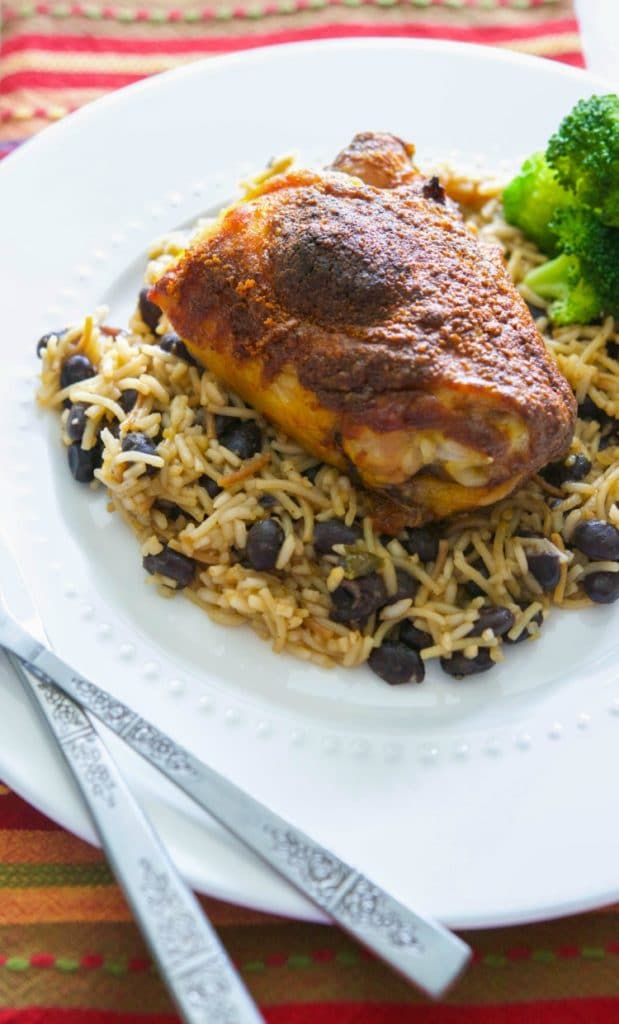 I didn't think I would even post this recipe for Taco Baked Chicken because it was SO easy. I mean ridiculously easy. I don't like to use a lot of pre packaged foods, but every now and then I buy them to use in a pinch.
Lately, my time has not been my own and I've been scrambling to make dinner every night for weeks now.
One day I had taken chicken thighs out for dinner, but by the time I got home from being out all day, I was too tired to even cook so I looked for the quickest thing I could find.
What I found was a package of taco seasoning I had purchased a while back when my daughter had requested that I make tacos, but I kept forgetting it was in my pantry so I also hadn't purchased ground beef (or turkey) in quite some time.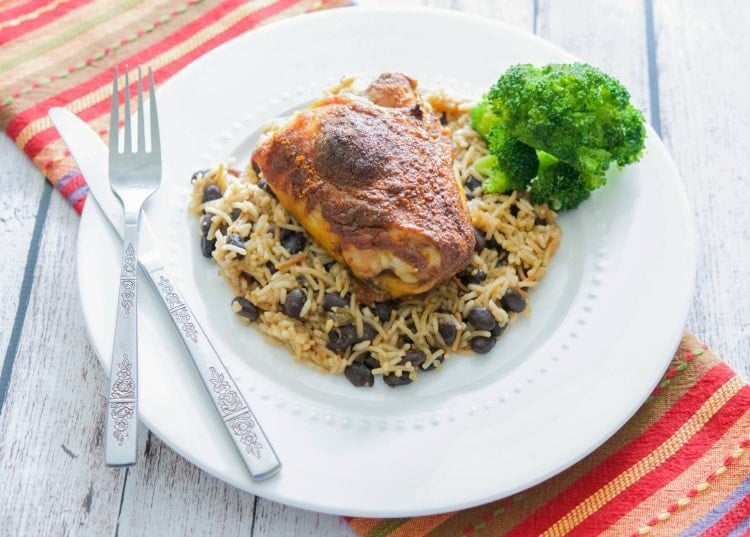 How do you make Taco Baked Chicken?
I decided to use the taco seasoning as a marinade and added Canola oil to it; which I then used to marinate the chicken thighs. I left them in the refrigerator for about 2 hours; then baked them for 1 hour in a 350 degree F oven.
While the chicken was cooking, I was trying to decide what to make with them and found a box of Spanish Rice so I decided to make that and add in some black beans.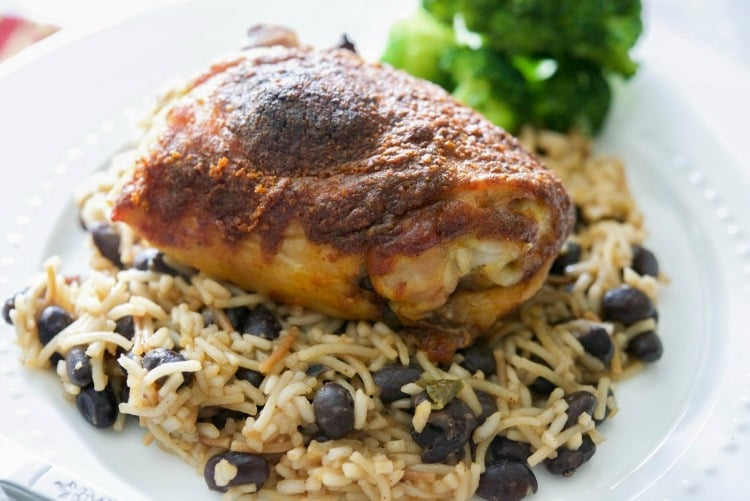 These Taco Baked Chicken thighs were amazing. The bold flavors really paired well with the chicken, rice and beans. If you don't have bone-in chicken, use boneless chicken; however, I would probably grill the chicken rather than bake it.
I can't believe how easy this was to make. Though I won't make it a habit out of buying prepackaged foods, it certainly came in handy in a pinch. ~Enjoy!
Sign up for my weekly newsletter and receive a FREE eBook!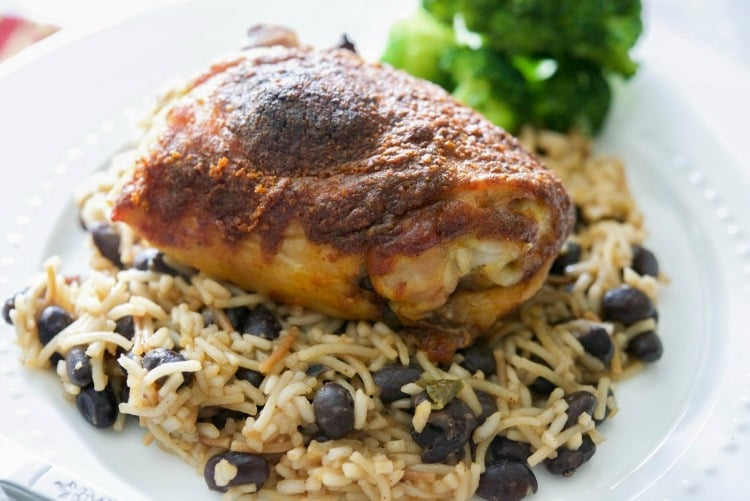 Instructions
Combine the taco seasoning and oil in a bowl until it's dissolved; then add to a resealable plastic bag with the chicken. Refrigerate for a minimum of two hours.

Preheat oven to 350 degrees F.

Place the chicken in an oven safe baking dish and bake for 1 hour or until the chicken is cooked through and juices run clear.
Did you make this recipe?
Share a comment on the blog or mention @CarriesExpKtchn on Instagram!
Visit the

recipe index

to search for more recipes by category.

Related Recipes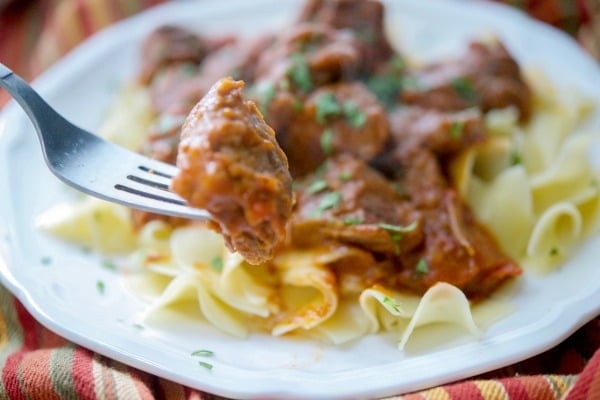 Slow Cooker Taco Beef over Noodles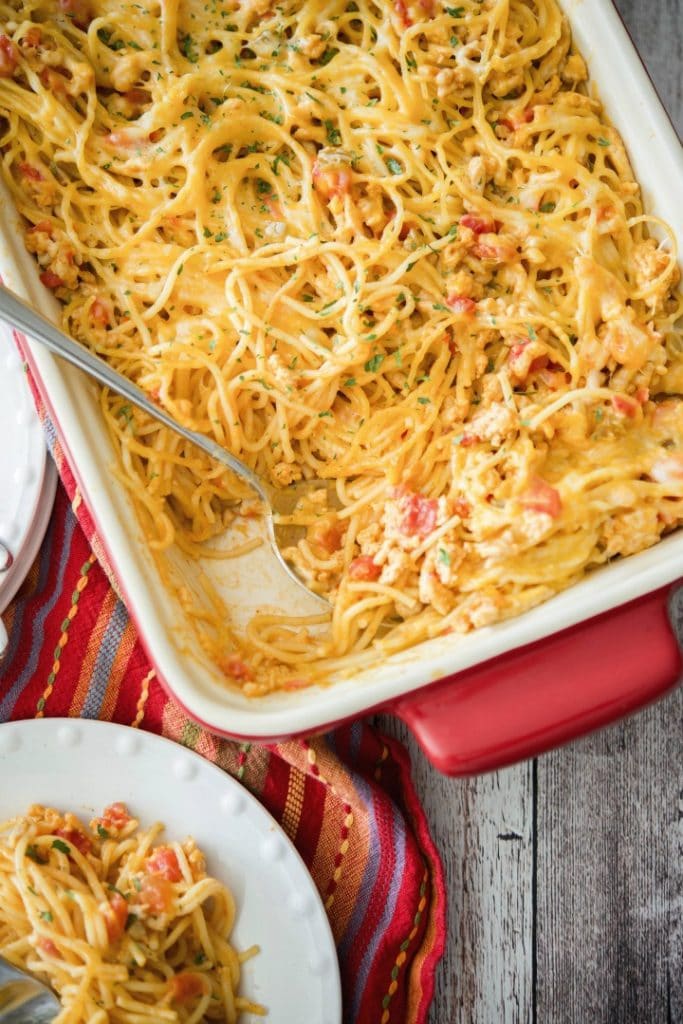 Low Fat Taco Spaghetti Casserole

Connect with me on Social Media