Getting dinner on the table just got that much easier with my Weekly Meal Plan geared towards creating family friendly meals that are easy to make at home using simple ingredients and directions. Check out my Weekly Meal Plan Week #2.


For the next 12 weeks, I'll be sharing a Weekly Meal Plan to give you a little dinner inspiration over the Summer months; and for those of you in the South and West, some ideas for when the kids head back to school.
Summer Solstice starts on June 20, 2016 this year and if you're like me, you'll be even busier now that the kids are home for the summer. My oldest has been home from college since the beginning of May and is working three jobs and my youngest graduates 8th grade next week and will be working as a Counselor in Training at a Day Camp for 7 hours a day until the middle of August; not to mention her extra curricular activities.
Juggling their schedules is difficult enough, let alone trying to figure out what to make for dinner or who will even be home.
Save the Weekly Meal Plan to your personal Pinterest boards as a reference and if you forget, you can always find all twelve weeks on my own Weekly Meal Plans board; where I also find meal plans from other bloggers as well. I hope you enjoy this new feature, let me know your thoughts below.
If you don't want to miss any new recipes that I post, sign up for my weekly newsletter; which is sent out every Friday morning with my latest recipes and meal plans. You're information is safe and will never be sold to a third party.
Weekly Meal Plan Week #2
Monday: Florentine Frittata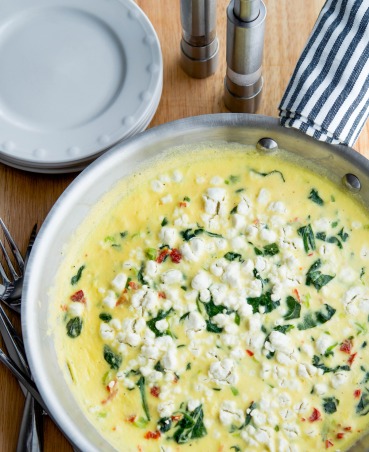 This Florentine Frittata recipe came from Jo Brielyn and Dr. Sonali Ruder's The Greek Yogurt Diet Cookbook and was FABULOUS! It had all of my favorite Mediterranean flavors including fresh baby spinach, sun dried tomatoes, crumbled goat cheese and of course, Greek yogurt which made this frittata extra creamy and delicious.
Suggested Sides: Tossed Salad
Tuesday: Chicken Scampi over Fettuccine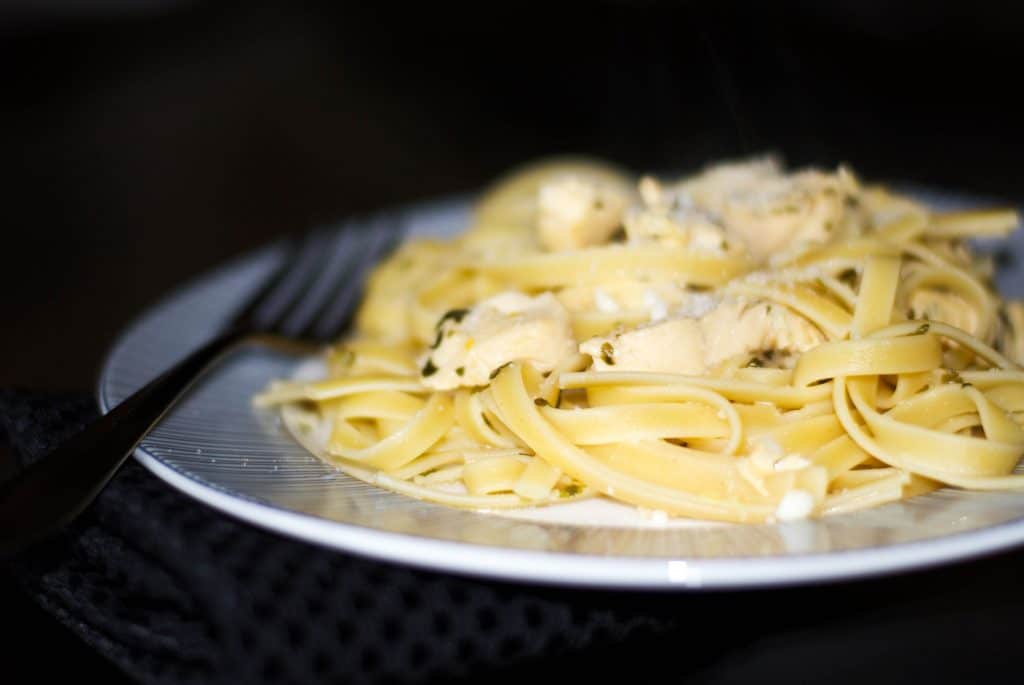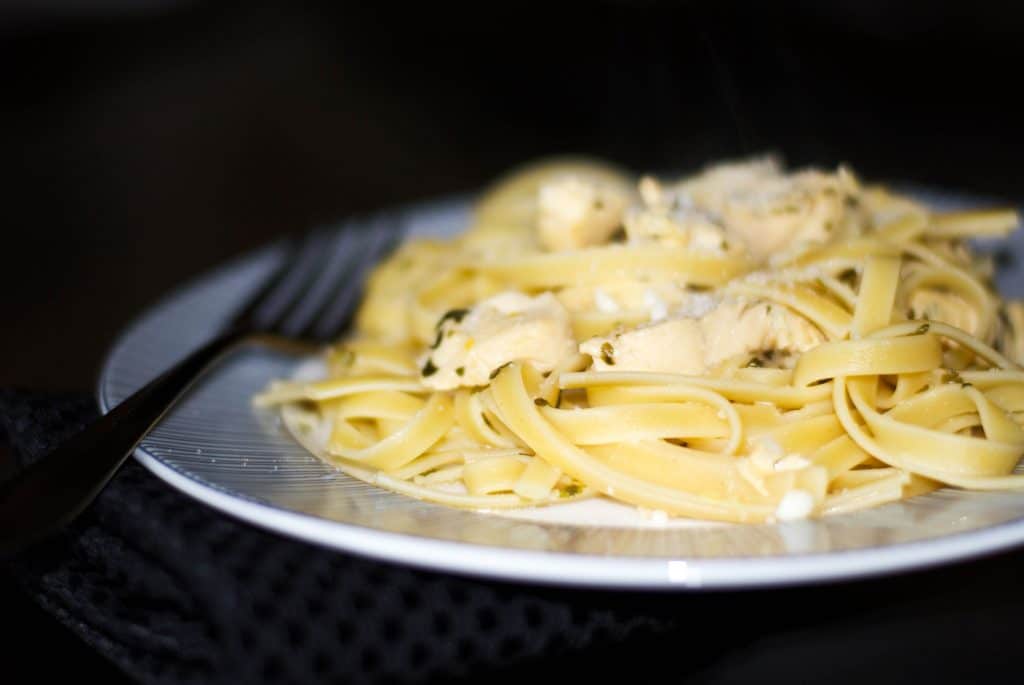 This Chicken Scampi over Fettuccine made with boneless chicken breasts in a sauce of butter, garlic, lemon, vermouth and chicken broth makes a quick, easy and delicious weeknight meal. I for one don't eat shrimp so this version is my go-to when I make shrimp scampi for the rest of my family.
Suggested Sides: Tossed Salad
Wednesday: Corona Grilled Pork Chops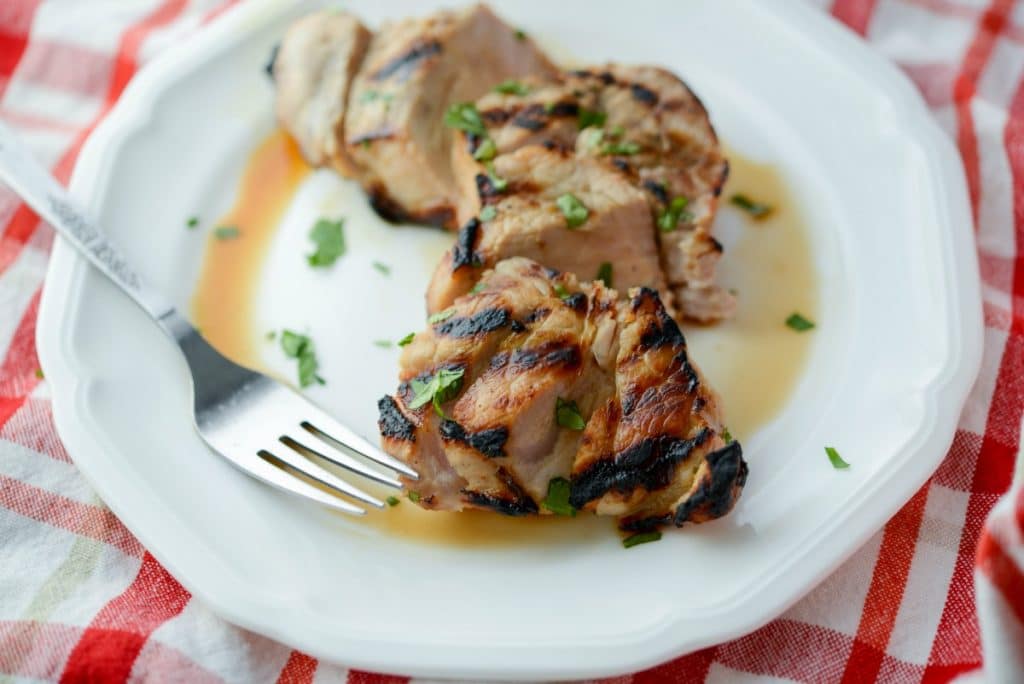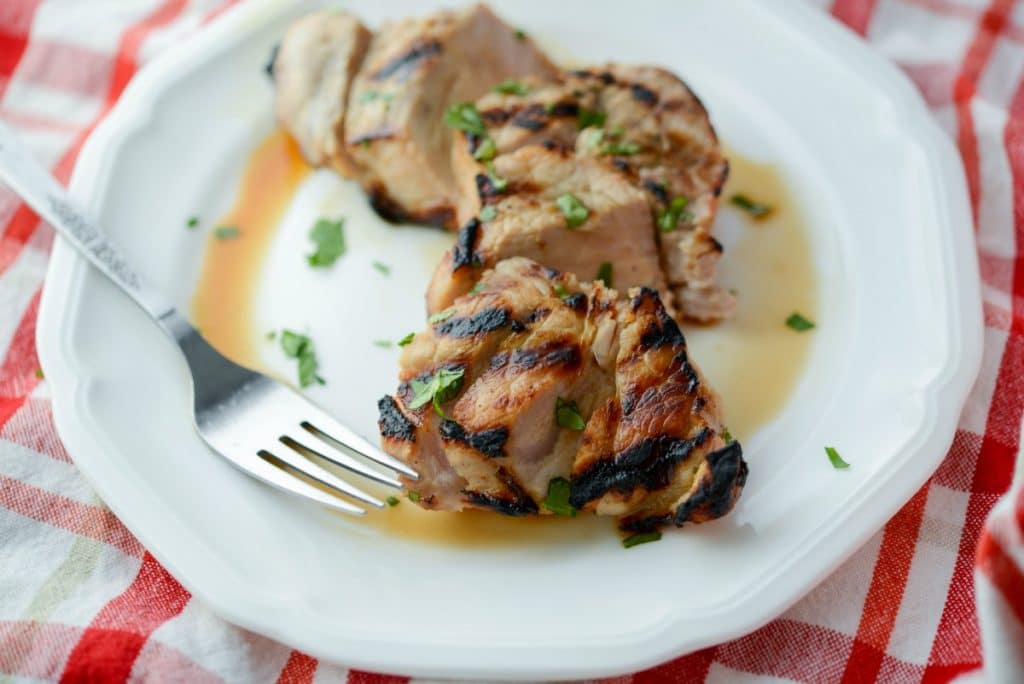 I must make these Corona Grilled Pork Chops a few times each year during the Summer months. I mean how can you go wrong with center cut pork marinated in a brine of Corona beer, fresh lime juice and cilantro then grilled to perfection? This brine tastes great with grilled chicken too.
Suggested Sides: Sriracha Lime Roasted Cauliflower or Tomato Cucumber Avocado Salad
Thursday: Zucchini Parmesan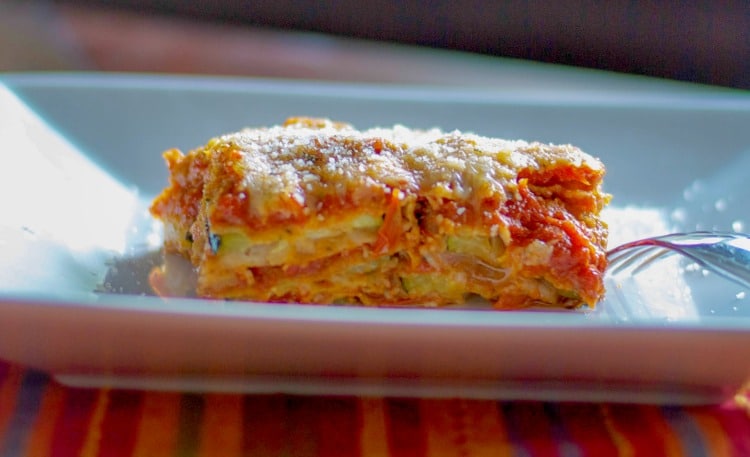 Instead of using eggplant for this classic parmesan dish, try fresh garden zucchini and make Zucchini Parmesan. The flavors are similar when assembled and the taste is out of this world. I don't know about you, but by the end of the summer I'm inundated with zucchini from my family and friends gardens and this is the perfect way to use it.
Suggested Sides: Tossed Salad and Garlic Basil Bread
Friday: Tuscan Style Grilled Rib Eye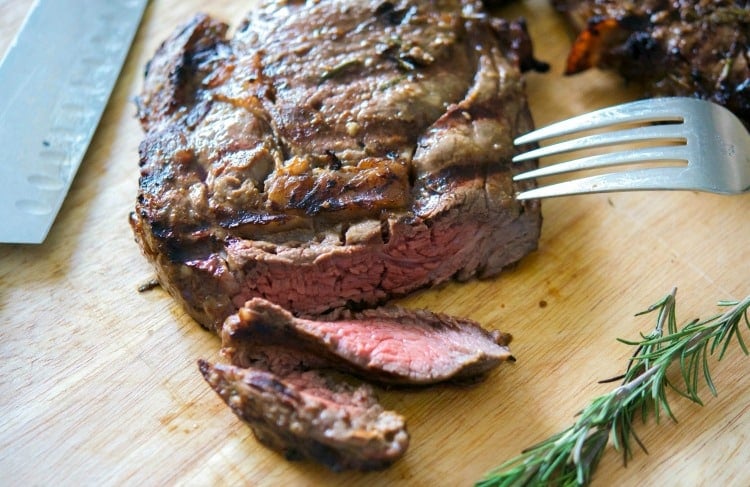 This Tuscan Style Grilled Rib Eye steak recipe is fairly new on the blog, but I've been making my grilled steak this way for years. Marinated in fresh rosemary, garlic, balsamic vinegar and olive oil, not only is this a simple marinade, it's so tender, it will melt in your mouth.
Suggested Sides: Sea Salt Smashed Potatoes and Green Beans with Tomato and Garlic
Dessert: Chocolate Chip Cranberry Oat Muffins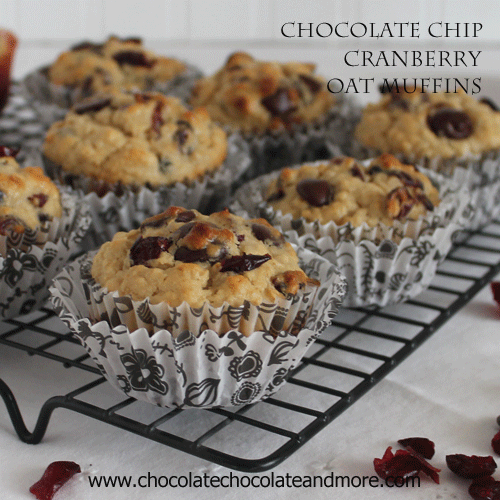 This recipe for Chocolate Chip Cranberry Oat Muffins came from one of my first blogging friends Joan, from Chocolate, Chocolate and More who passed away earlier this year from a heart attack at the age of 49; just 1 year older than myself. When Joan first shared this recipe on my blog 3 years ago I knew these muffins were going to be fantastic.
In fact, they sounded so good that when she emailed me the post, I went straight to my kitchen and whipped up a batch for my family. I was not surprised when my family DEVOURED them! Though Joan is no longer with us, her recipes live on for her children; which was the reason I started my own blog so that my children had a place to find all of the recipes they have grown to know and love over the years to prepare for their own future families.
I hope you enjoy this weeks' recipe selections. Which recipe will you be making this week?