Here are 63 Budget Friendly Easy College Meals, plus a list of kitchen equipment and pantry supplies to start your first kitchen.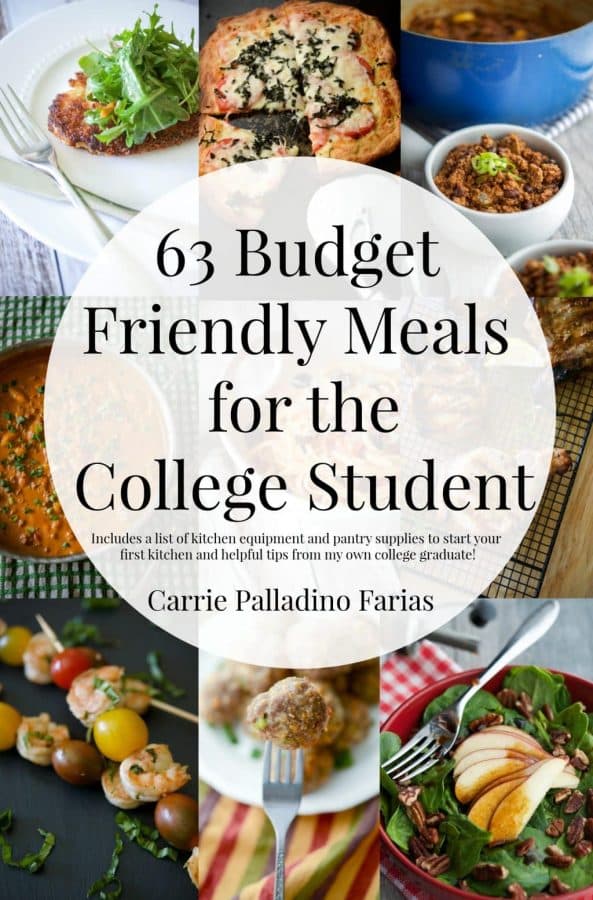 So your child is heading off to college this year, I know what that's like! We have two girls: one that graduated college in 2018 and the other is finishing up her Sophomore year; both lived in their own apartments.
College living is not what it was like when I was a student back in the late 1980's. First of all (and I know I'm dating myself here), I went to a culinary school yet we didn't even have microwaves or refrigerators in our rooms.
Only hot pots to cook with and man did I become good at whipping up food in one of those things.
That said, most colleges now have apartment living options for their students; which means that they have to prepare most of their own meals instead of dining at the school cafeteria.
Especially if your child will be living off-site at a commuter campus like our oldest did her first year.
Freshman College Students
At 17, my daughter had to learn how to cook for herself fast if she wanted to eat because my pre-made meals only lasted so long in between her trips back home.
Recently, one of my daughters childhood friends was telling me that she was a little nervous about cooking for herself when she transfers to an out of state college next month and will be living in an apartment.
She had attended a local college for the last two years, so she was still living at home with Mom making most of her meals. I told her I would sign her up with my Weekly Email so she can see the new recipes I'm making.
Then I also decided that this would be a great opportunity to compile a list of quick and easy, budget friendly, delicious home cooked meals that she (and other college bound students) could make for themselves.
BTW, if you're reading this post and have already ventured out on your own, these recipes can apply to you as well. A first time cook, is a first time cook, no matter what stage in life you are in! Besides, who wouldn't want to try some new, easy recipes.
All of the items you will need in the following recipes you can purchase at your local grocery store. I've separated the meals into categories so that you can find the recipes that you would most like to try a little easier.
Recipe categories
In this post you'll find recipes for the following categories:
Poultry
Beef
Pork
Seafood
Meatless
Hearty Soups, Sandwiches & Salads
I'm giving you forewarning, this is a long post so get yourself comfortable, grab a cup of your favorite beverage and get ready to click on the name of the recipe below to be taken to the original recipe post.
If you don't like an ingredient in a particular recipe and would like to substitute another one in it's place, go for it!
That's what cooking is all about. If you get stuck or you're not quite sure if something will work, contact me.
I'm more than happy to help! Don't forget to scroll all the way to the bottom for a list of kitchen equipment and pantry supplies to help get your first college kitchen started.
Purchase the e-Book
If you're like me and don't like to click through to each link to find the actual recipe, you can now download a copy with all 63 recipes written out for you in one convenient eBook! Visit the Shop section on the home page to purchase your copy now!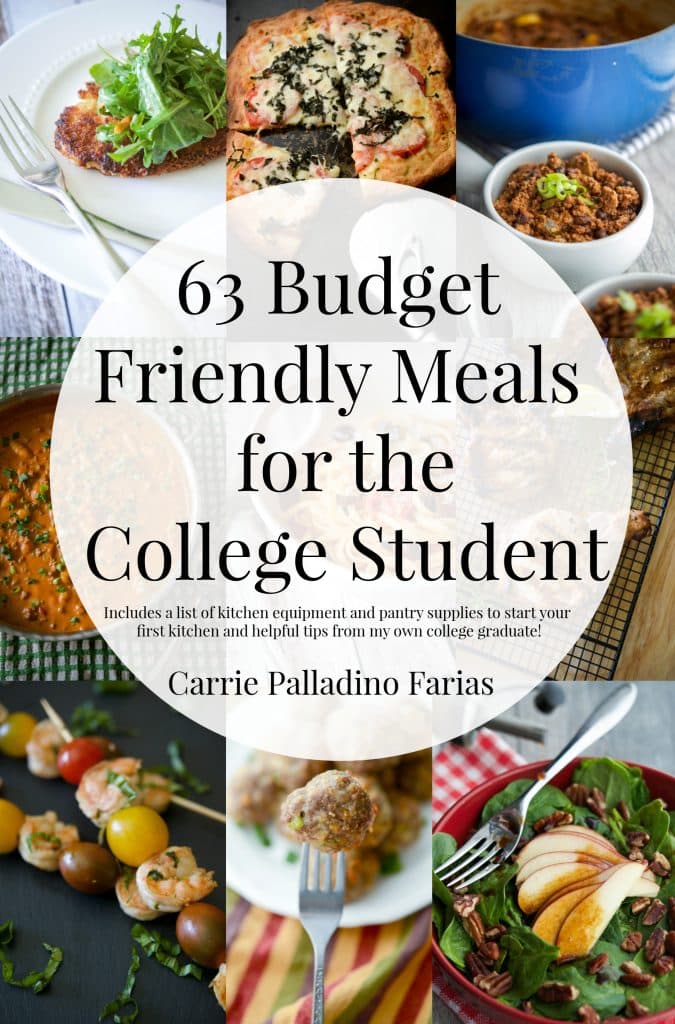 63 Budget Friendly Meals for the College Student
Poultry
Asian Chicken Wings-Plan ahead for these wings because the longer they sit in the marinade, the better they taste. Perfect for dinner or when rooting on your favorite sports team (WE ARE! and Enter Sandman! ).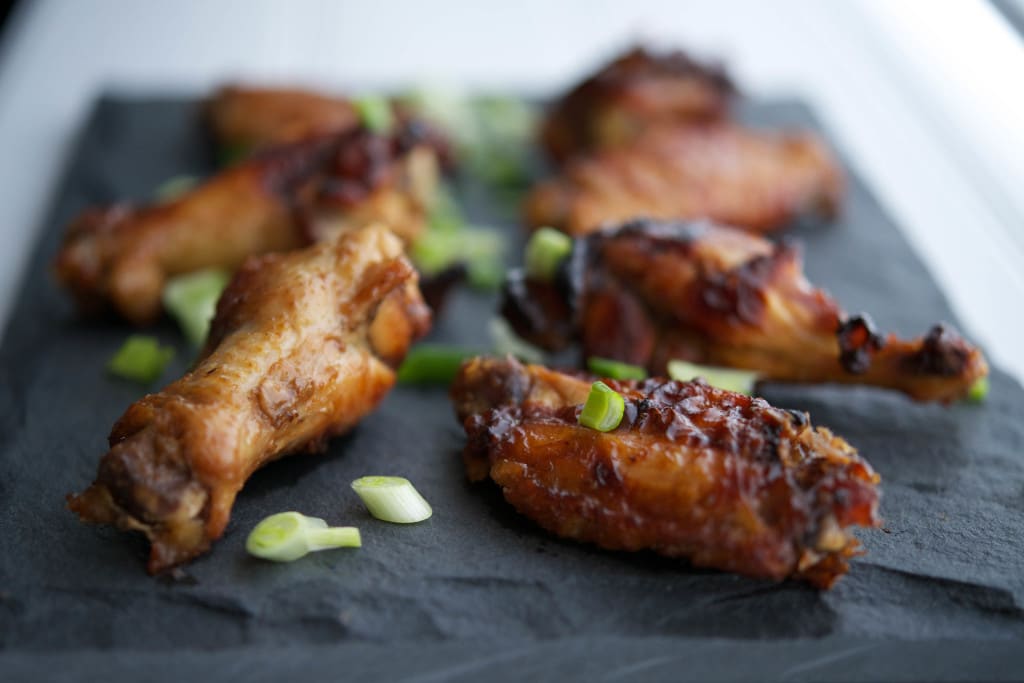 Chicken Parmesan-Save some time and buy jarred sauce; it's ok, I'll forgive you while you're still in college. 😉 In fact, my daughter said she's made this using frozen breaded chicken cutlets, jarred sauce and mozzarella sticks.
Whatever works! You can also purchase thinly sliced chicken breasts and make the cutlets yourself if you prefer them fresh like I do to speed the prep and make extra so you can freeze the rest.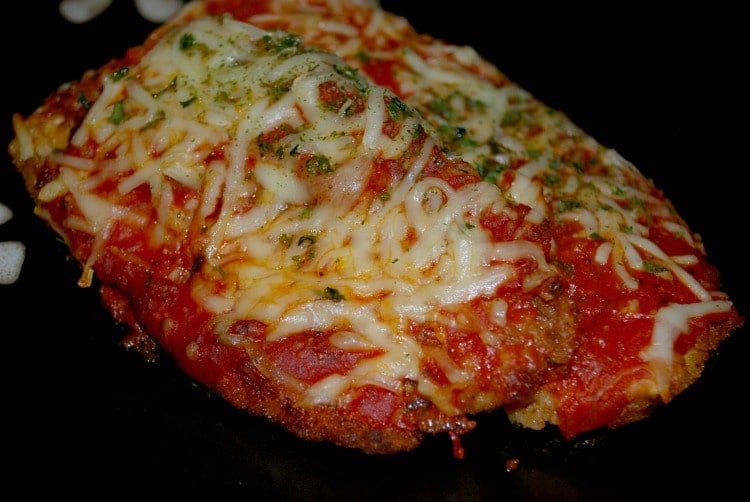 Honey Lime Grilled Chicken Skewers-Only 3 ingredients and about 10 minutes to cook (after they're marinated). Don't worry about putting them on skewers, just pop them on your indoor grill.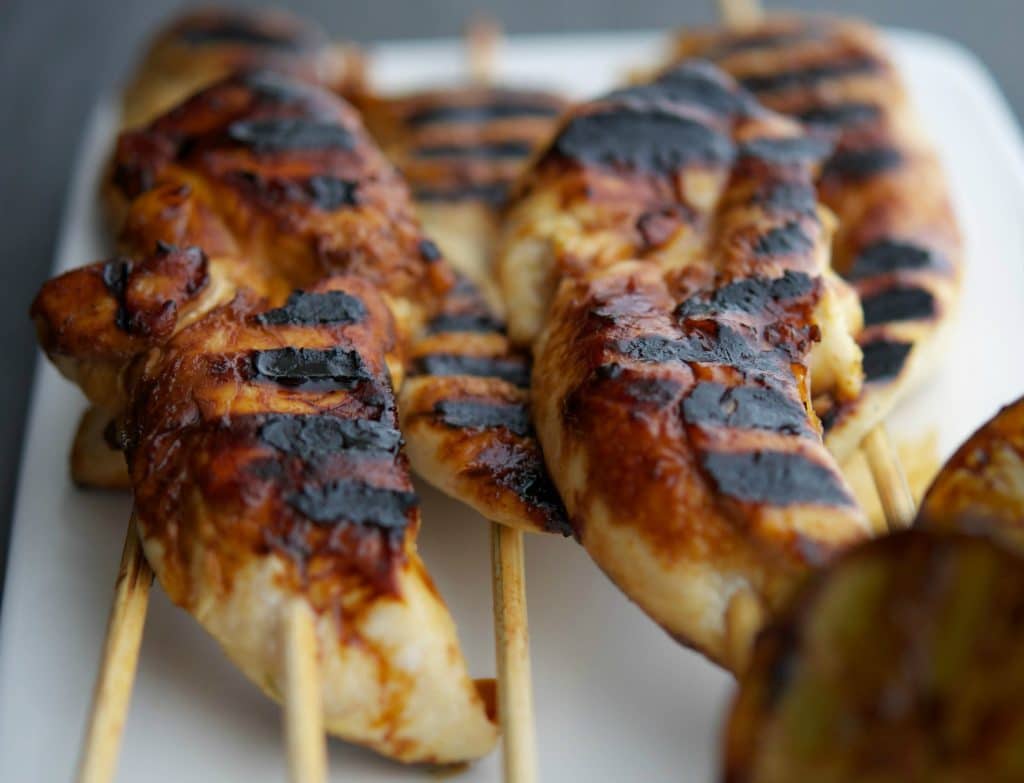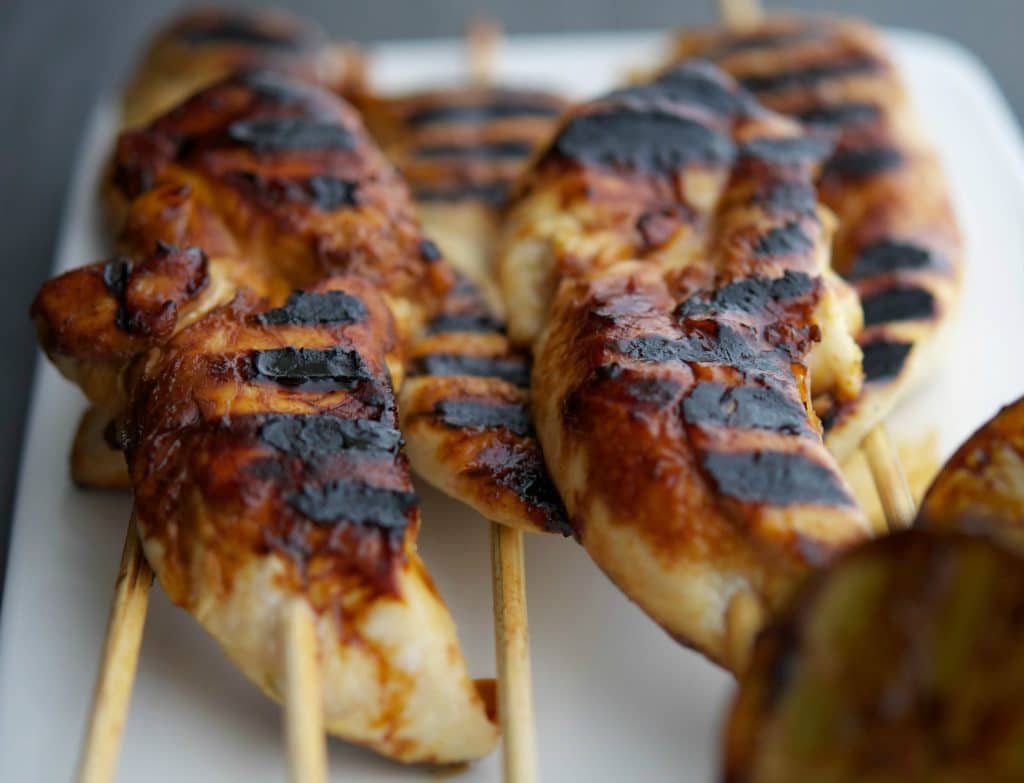 Pretzel Coated Chicken Nuggets-What could be better than chicken breaded with sourdough hard pretzels? Oh yeah, dip them into a honey mustard sauce!
Don't worry if you don't have a food processor to break up the pretzels; put them in a plastic resealable bag and bang them with the bottom of a glass. You can think about that Chem test coming up...you're welcome.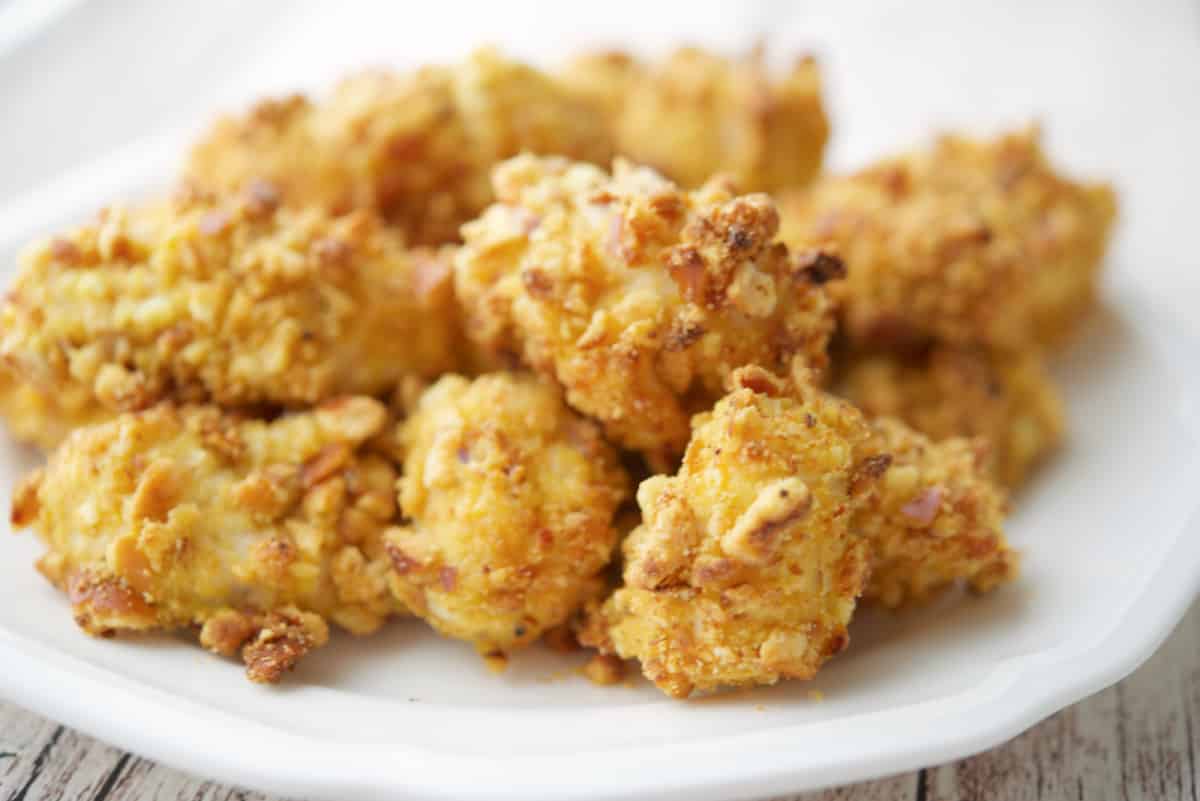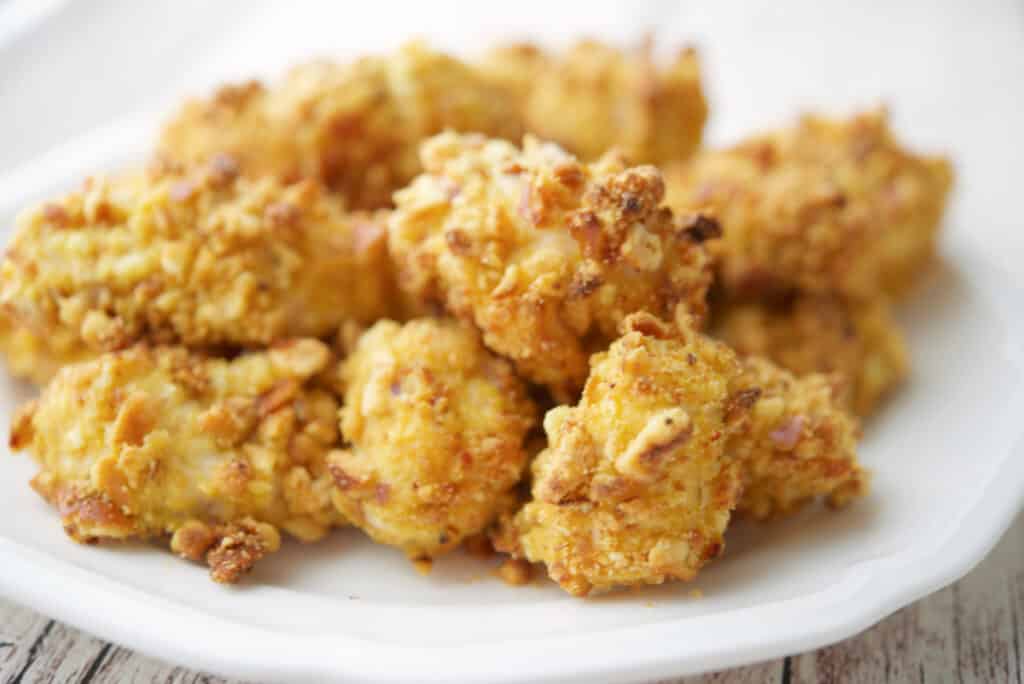 Sriracha Lime Turkey Meatballs-Did you know that spicy foods reduce depression and stress by boosting the serotonin hormones in your body? These meatballs are not only a healthier option, they're super flavorful. Serve them for dinner or as a game day snack!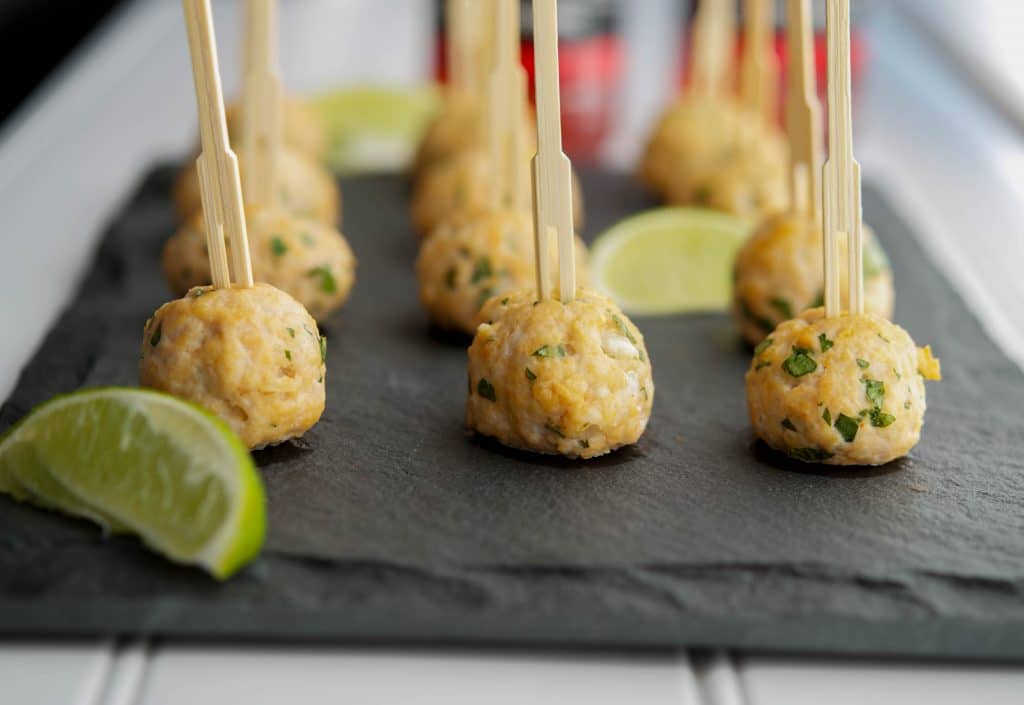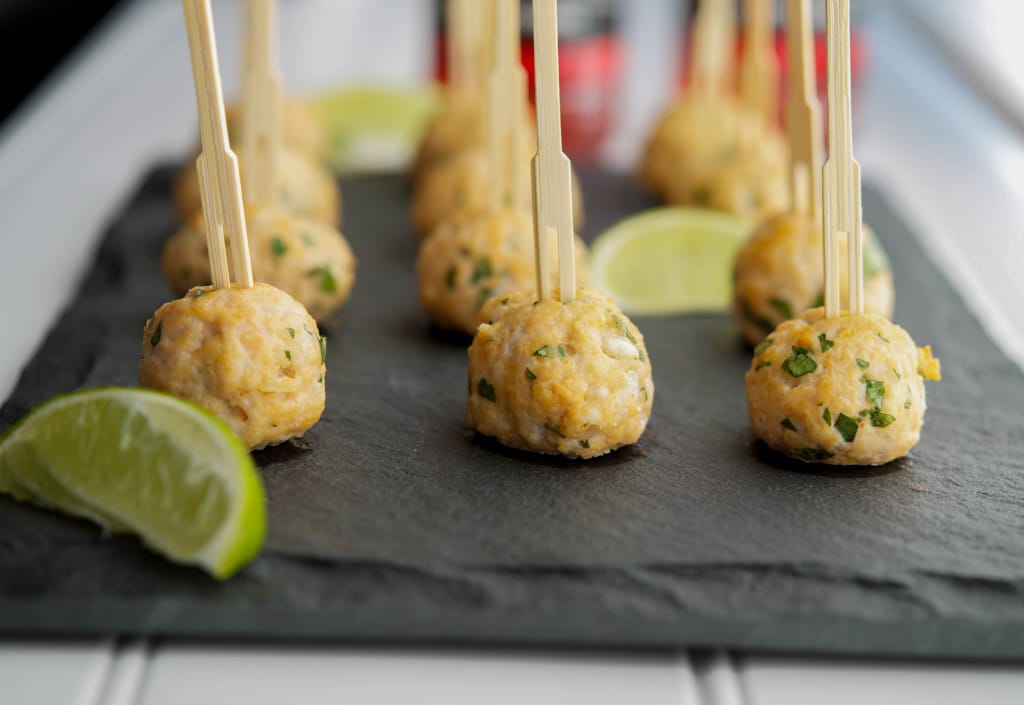 Balsamic Apricot Glazed Chicken Thighs-According to a LIVESTRONG article, chicken thighs are just as nutritious as chicken breasts. Besides, they cost less too! This simple recipe contains four ingredients and is loaded with flavor.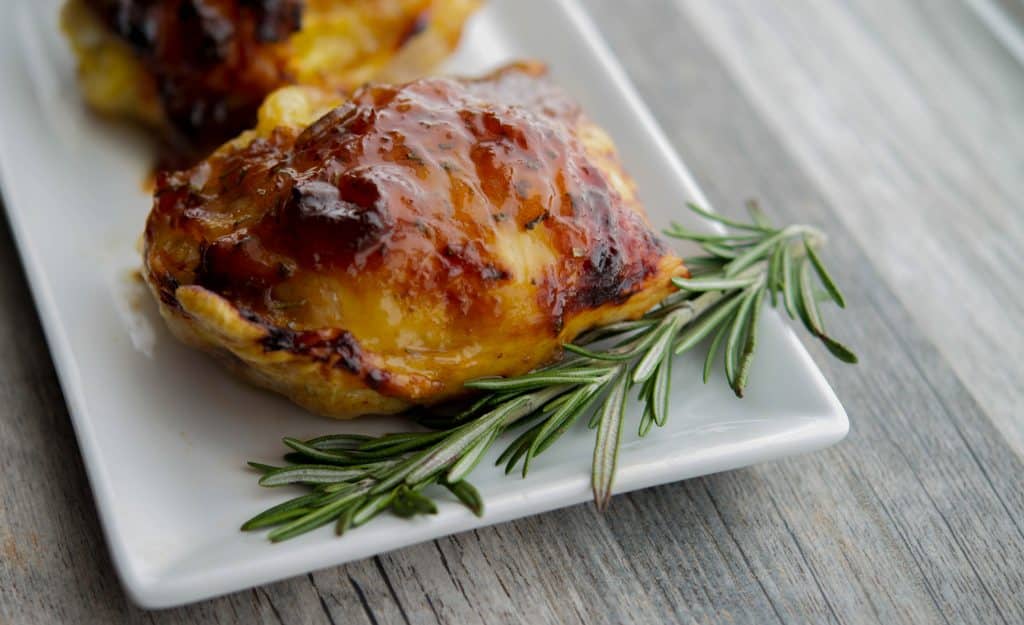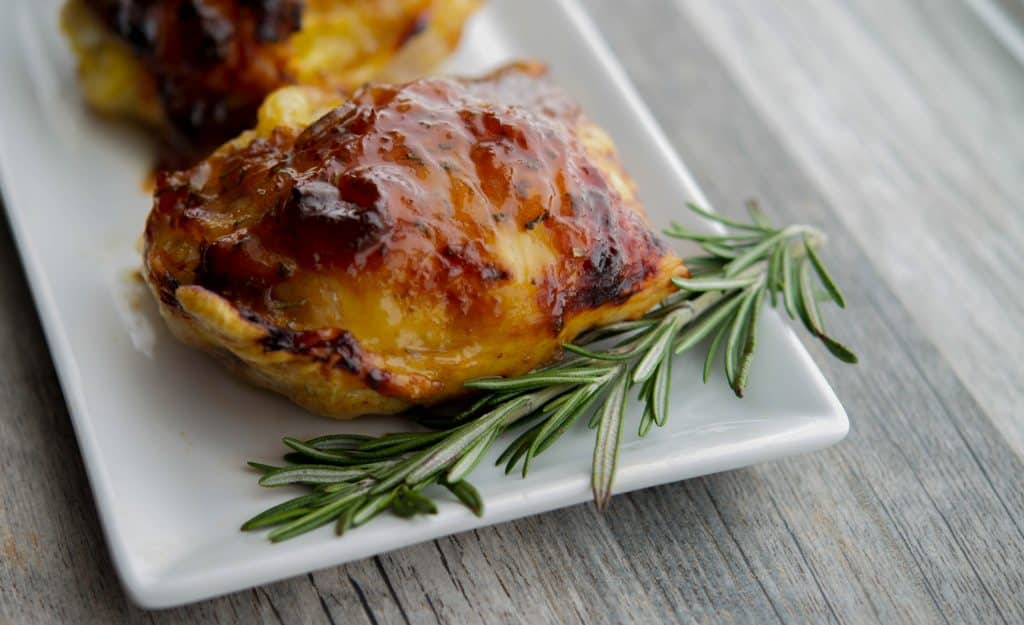 Country Chicken-Made with only 5 ingredients, this chicken dish made with chicken tenders, scallions, breadcrumbs, butter and white wine is sure to please.
Like many of my recipes that use wine, you can always substitute chicken broth; especially for those of you under 21. And I don't recommend buying that store brand version of wine..it tastes horrible.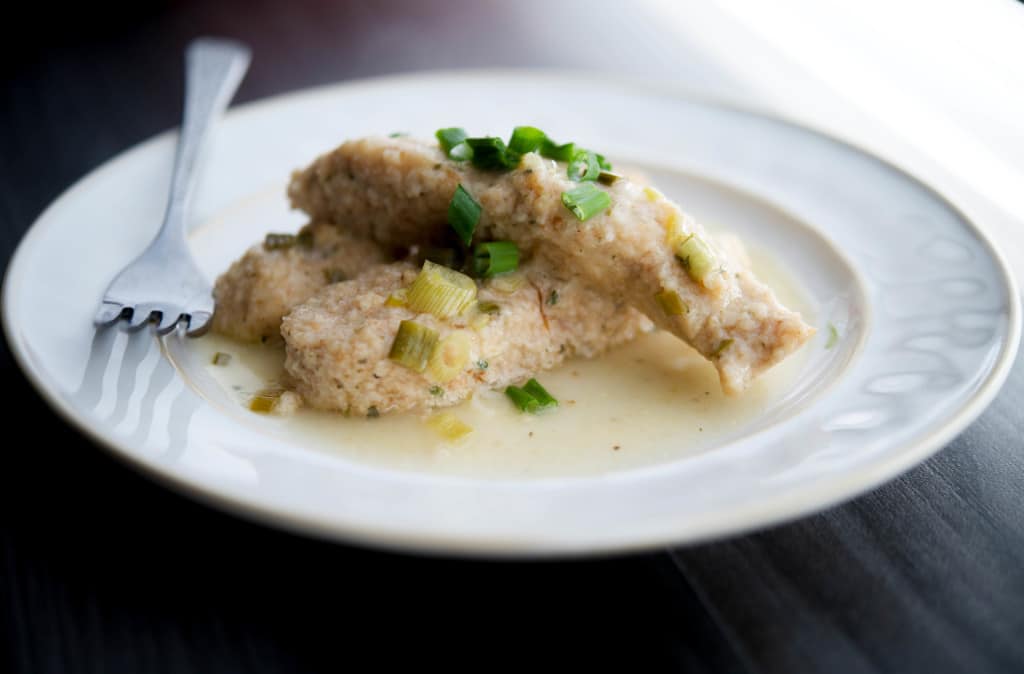 Turkey Swedish Meatballs-When using ground turkey, I always use the leanest product (99% fat free or 99/1); which is less gamier than the 93/7 counterpart.
Watch your prices at the grocery store, sometimes ground chicken costs much less and will taste virtually the same in this recipe.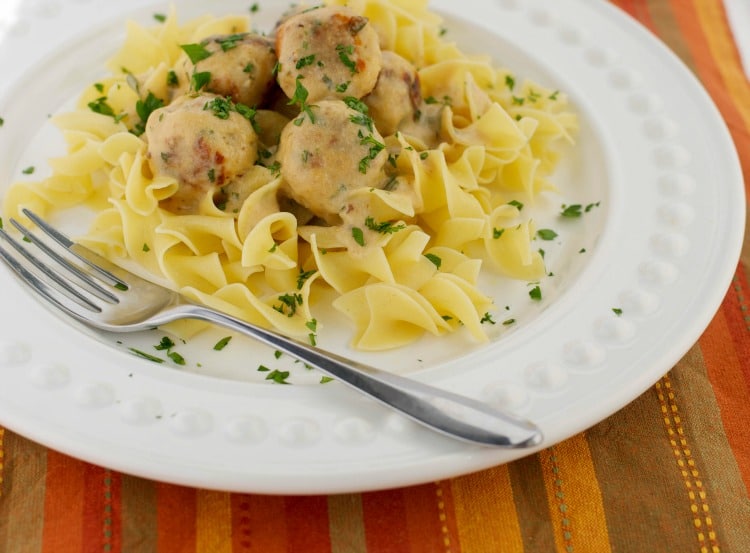 Honey Mustard Chicken Cutlets with Arugula Salad-I love this recipe because it's so simple and filling; though you'll want to make extra cutlets to save for later.
Just wrap them up tightly in plastic wrap once completely cooled; then add them to a resealable plastic bag and place in the freezer. You can then take out one at a time when you're ready.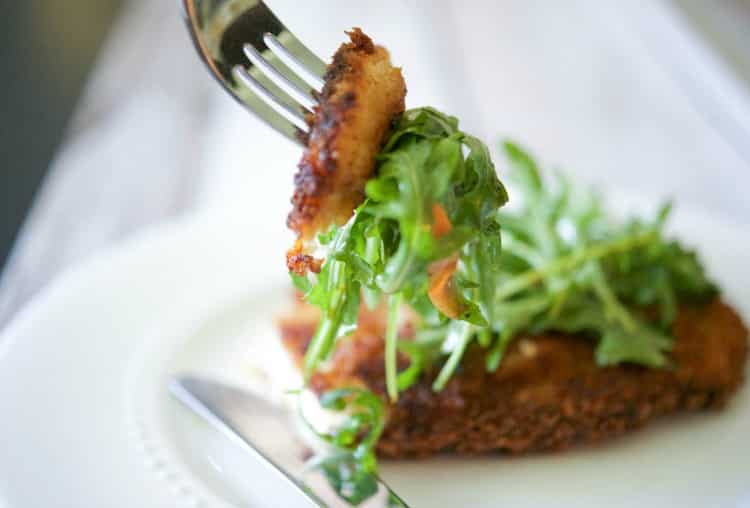 Chicken Vesuvio- Roast your favorite chicken parts with fresh lemons, garlic and baby potatoes. This can be made on one pan for easy cleanup. No measuring. No fuss.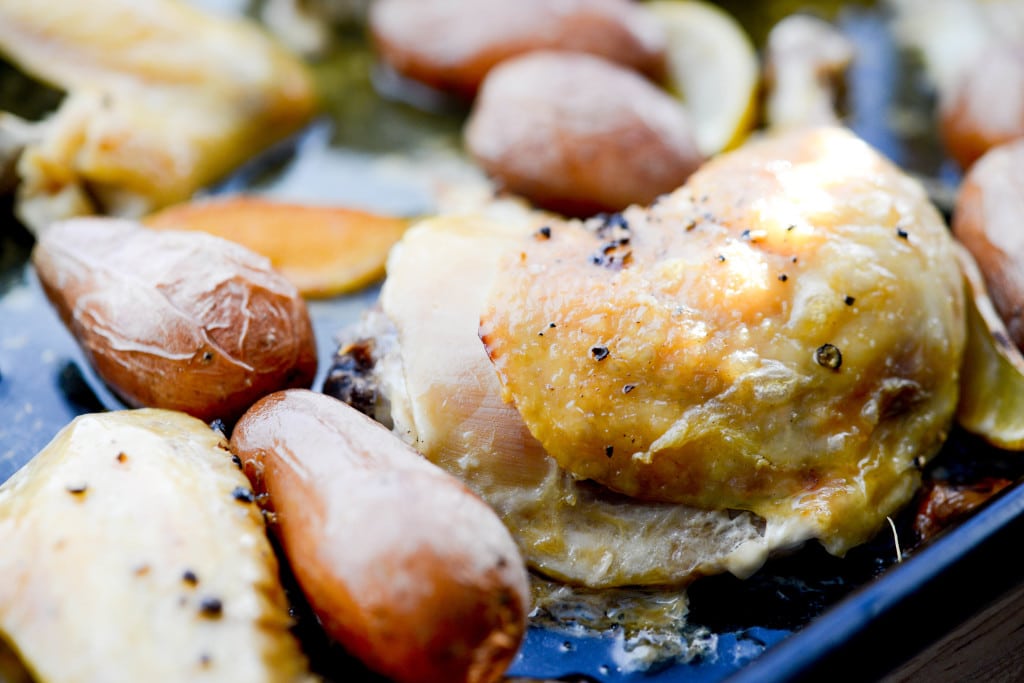 Crispy Ranch Baked Chicken Thighs-I'm not a big advocate of using pre packaged ingredients, but sometimes busy times call for drastic measures. All right, it's not that drastic!
But who couldn't use a quick, delicious new chicken recipe. All you need are 3 ingredients + 1 hour = Winner, Winner, Chicken Dinner!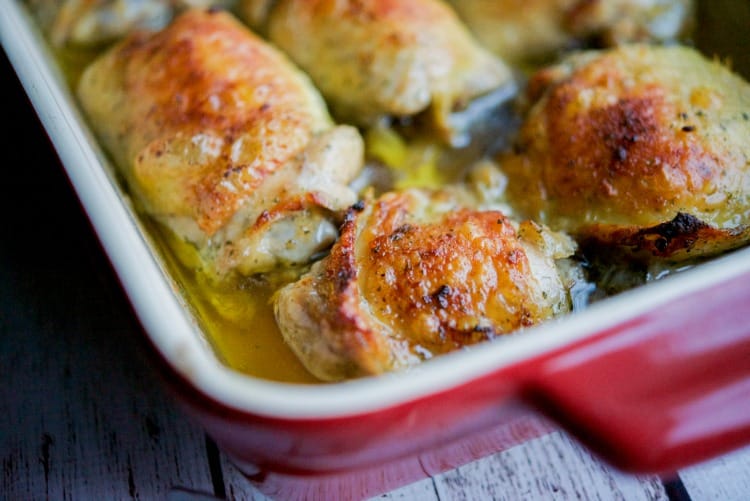 Low Fat Chicken Fettuccine Alfredo-Enjoy one of your favorite meals without all of the extra calories. You can also make this without the meat or substitute cooked shrimp for the chicken based on your preference.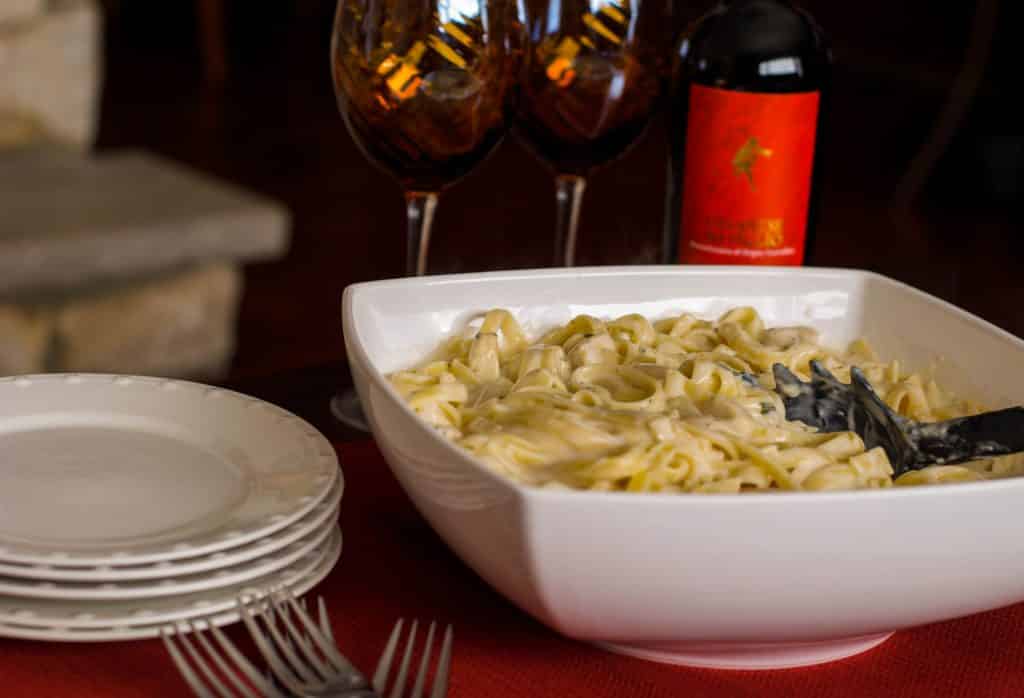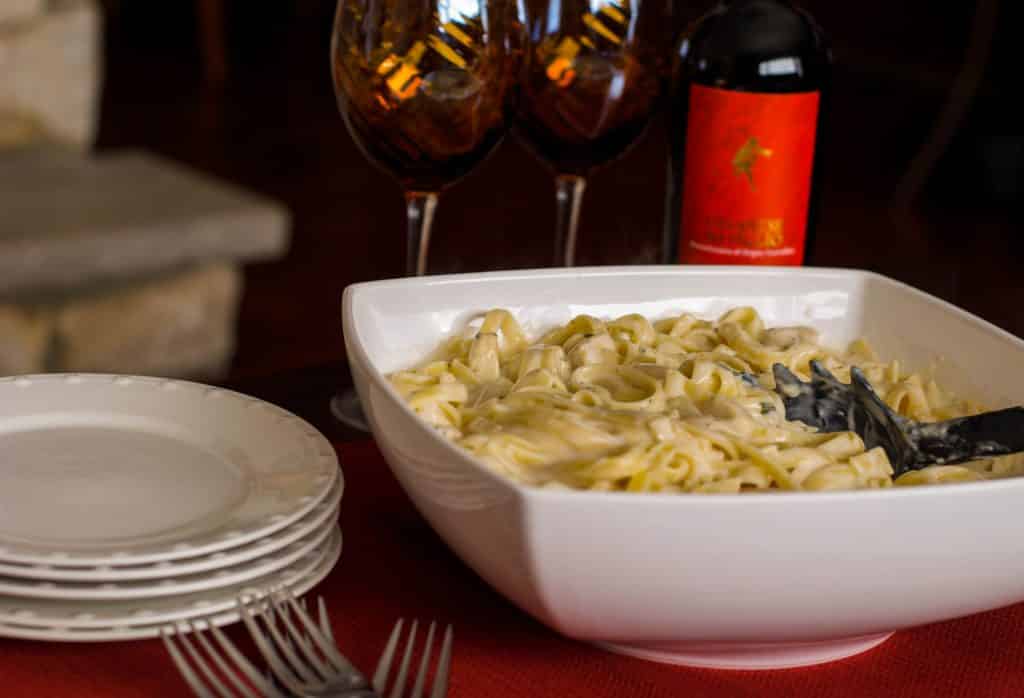 Taco Baked Chicken-Take prepackaged taco mix, add a little oil, brush it on chicken and bake. Easy peasy! I served ours with Spanish Flavored Rice-A-Roni and added in a can of rinsed black beans...Delish!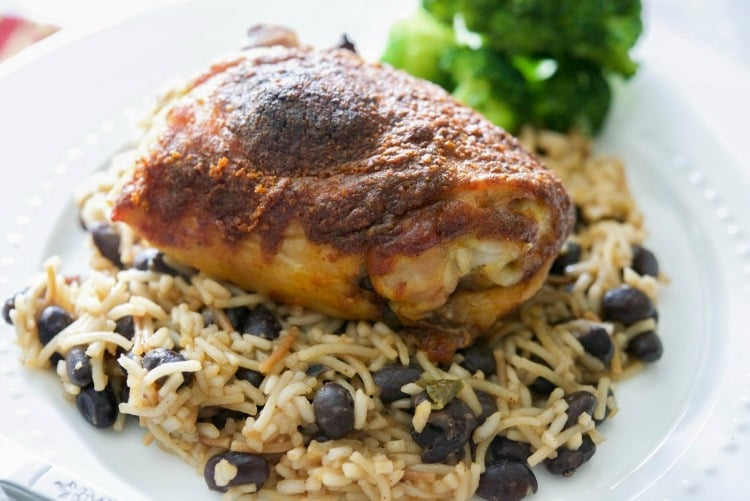 Zesty Buttermilk Baked Chicken-Fried chicken only baked in the oven. So much healthier without losing the flavor.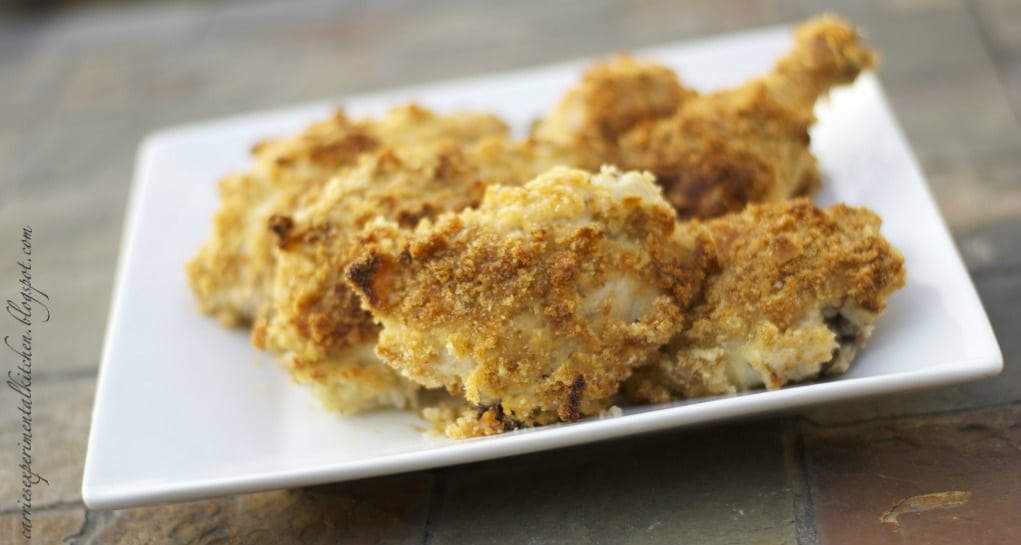 Beef
Vegetable Beef & Bean Chili-Add your favorite garden vegetables such as peppers, mushrooms, tomatoes, or squash to this hearty chili. This dish is perfect to make over the weekend; then freeze into individual portions for later.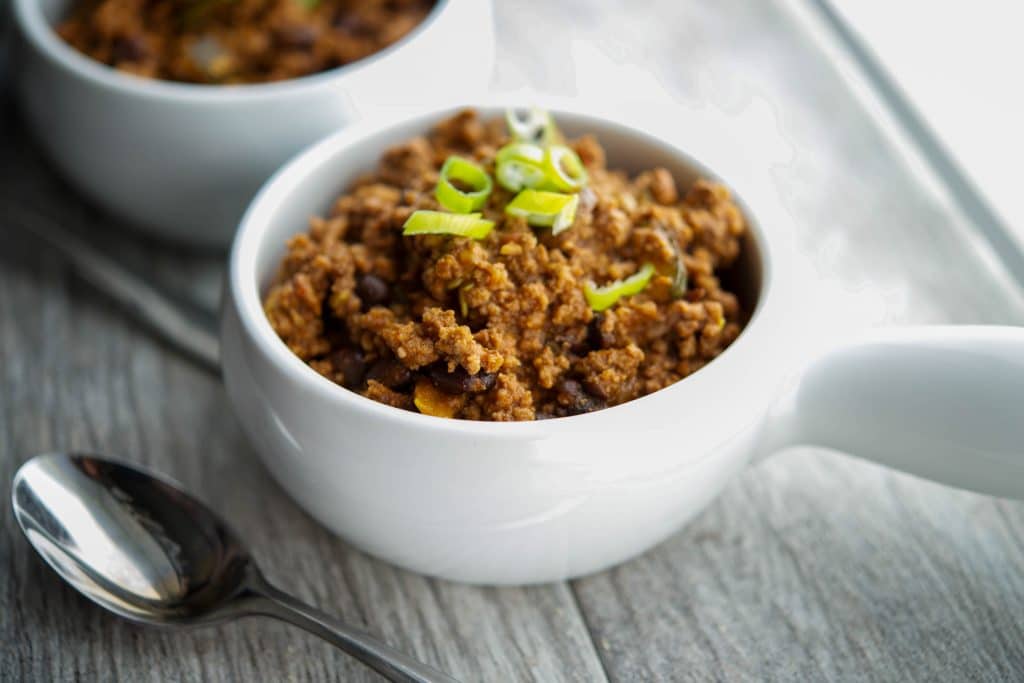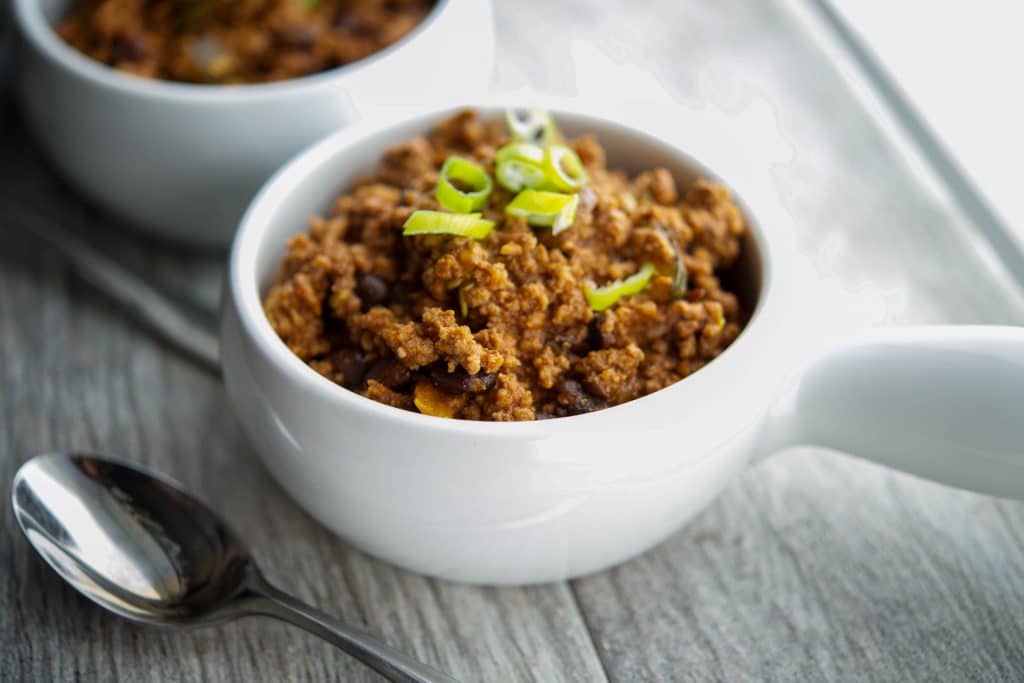 Tortellini Escarole Soup with Mini Meatballs-My family loves this hearty soup; especially during the cooler months. After it sits long enough, the tortellini soaks up most of the broth and becomes more like a stew.
Serve with crusty warm Italian bread and it will definitely warm your soul on those cold nights.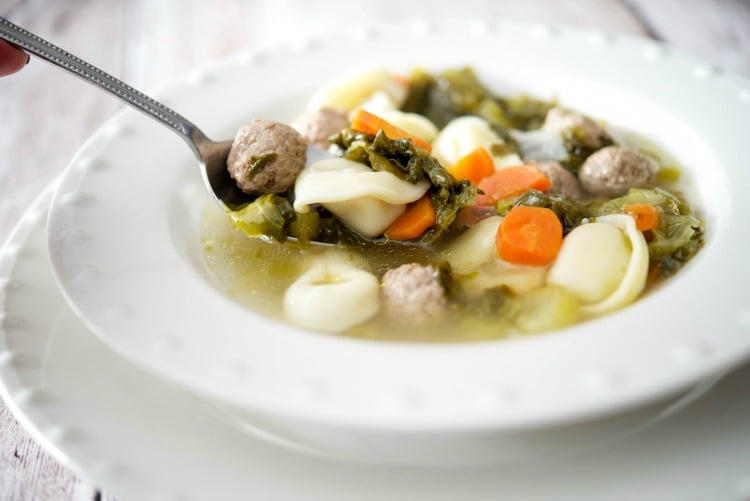 Cheeseburger Macaroni- This recipe can be made on top of the stove in under 30 minutes and six ingredients. We like to use American cheese, but swap it out for your favorite variety to give it a different taste.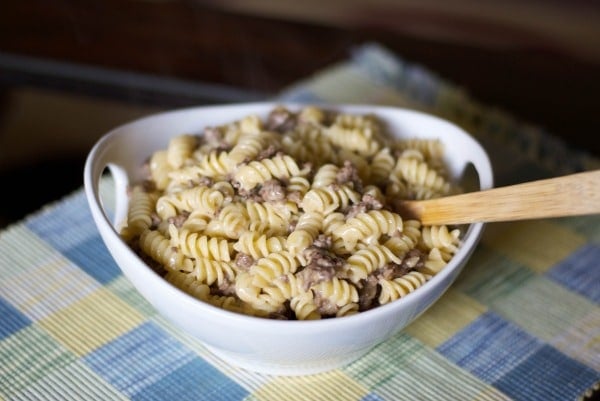 Sloppy Joe's-Like most recipes, if you don't have a crock pot, you can make it on top of the stove in a large pot instead. The only drawback is that you can't leave it unattended during the day.
The good part about this recipe is that you really don't need to cook it very long on top of the stove. Serve this on your favorite roll or place on top of hot dogs or baked potatoes.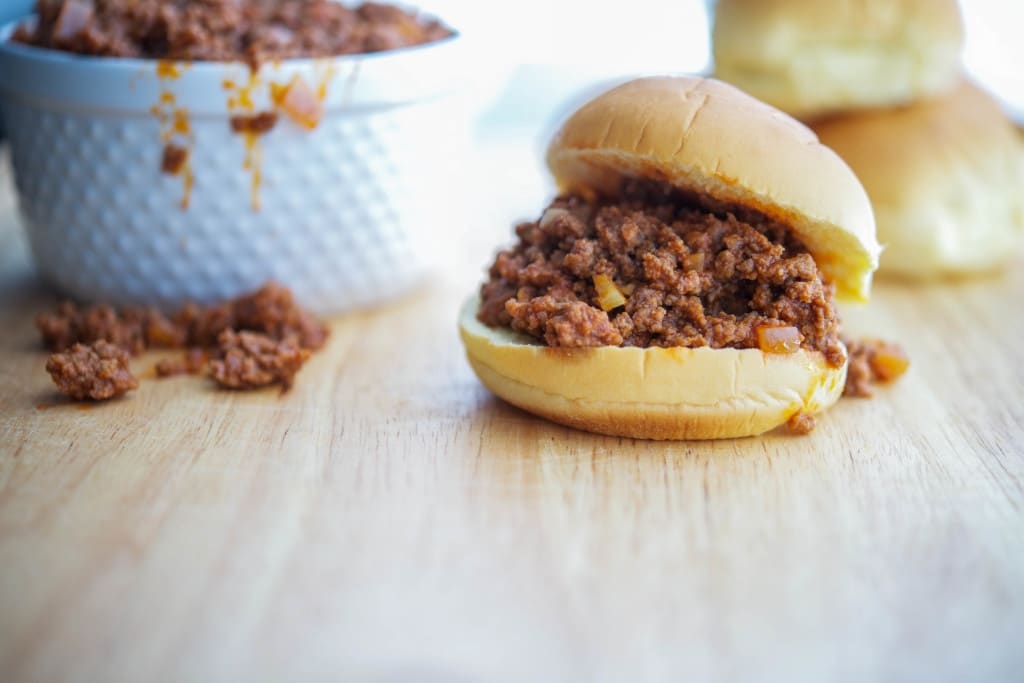 Hearty Beef Noodle Soup-I know many of you will not be making steak or roast beef while you're in college (unless you get Omaha Steaks meat deliveries from generous grandparents like our daughter did).
However, you can go to your grocery stores' deli counter and ask them to cut you a piece of their store cooked roast beef.
Just tell them you would like two to three thick slices; then cut the meat into cubes to used in this soup. This soup makes 6 cups so you'll want to freeze the leftovers.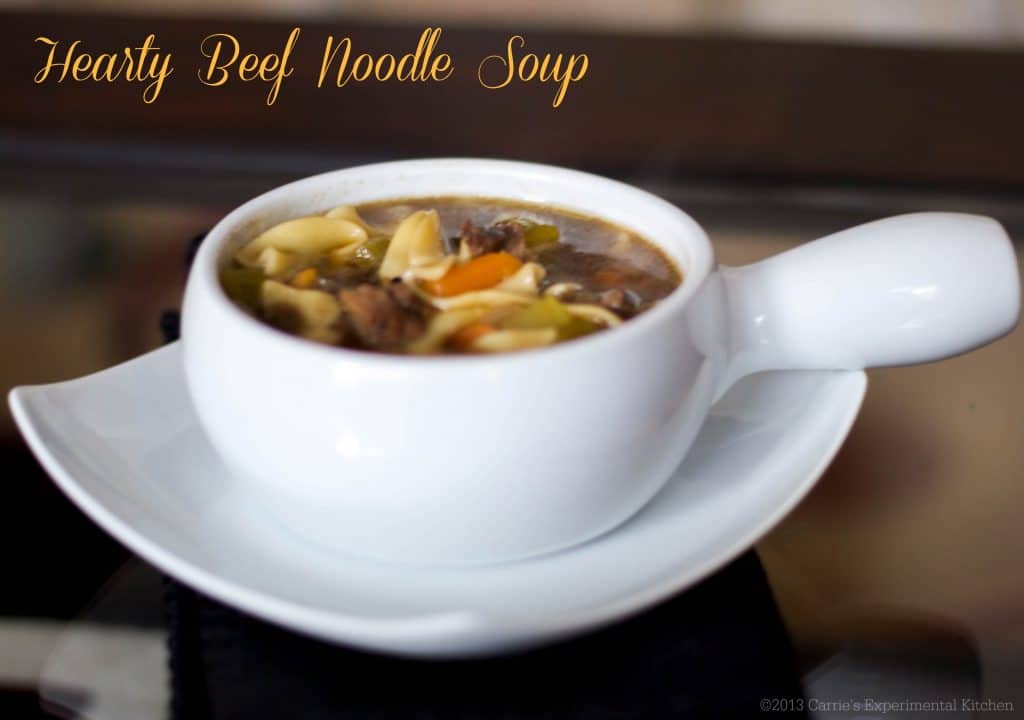 Pizza Meatloaf-Lean ground beef mixed with marinara sauce, mozzarella cheese and fresh basil. You can't get any easier than this and will also make a nice sandwich the next day.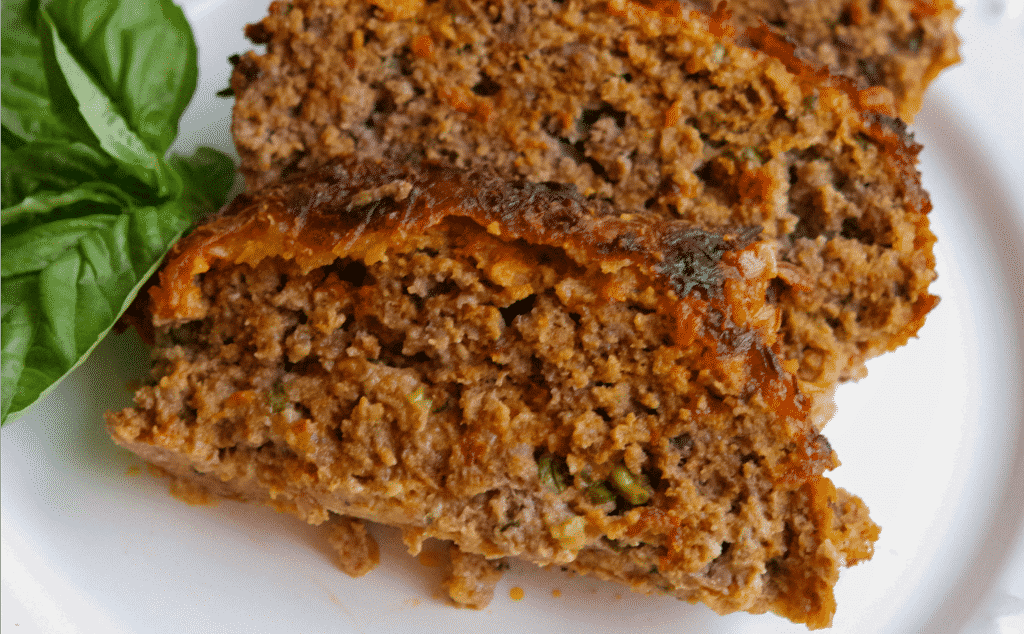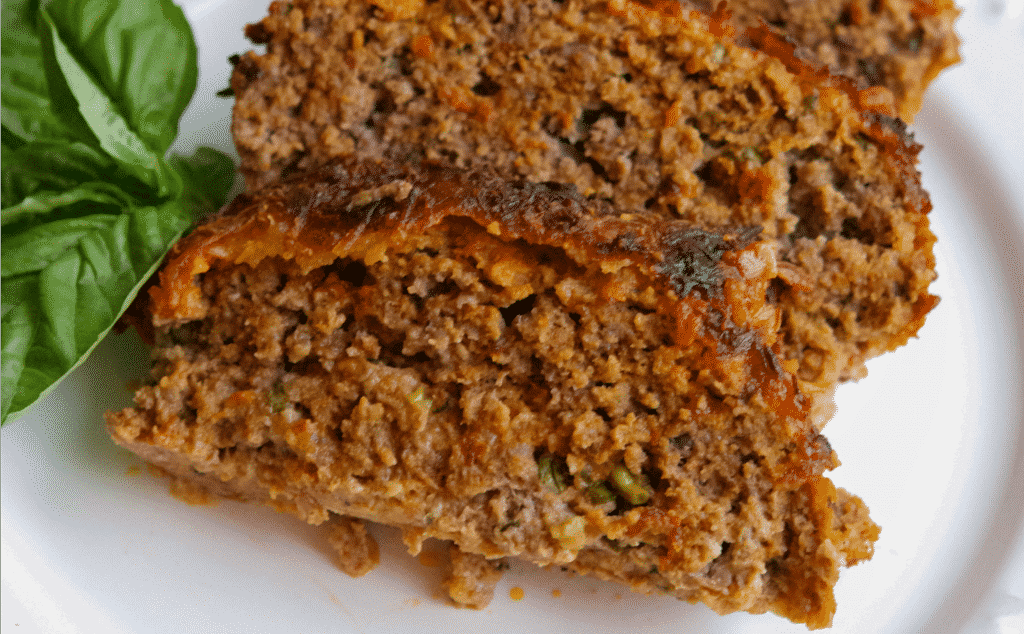 Pasta e Fagioli-Technically this is a soup, but it's so hearty because I add ground beef that I had to put it under this category. This classic pasta and bean Italian soup is loaded with flavor.
Make it ahead of time, keep in the refrigerator; then reheat when ready to serve. It's a comforting meal for a cold night.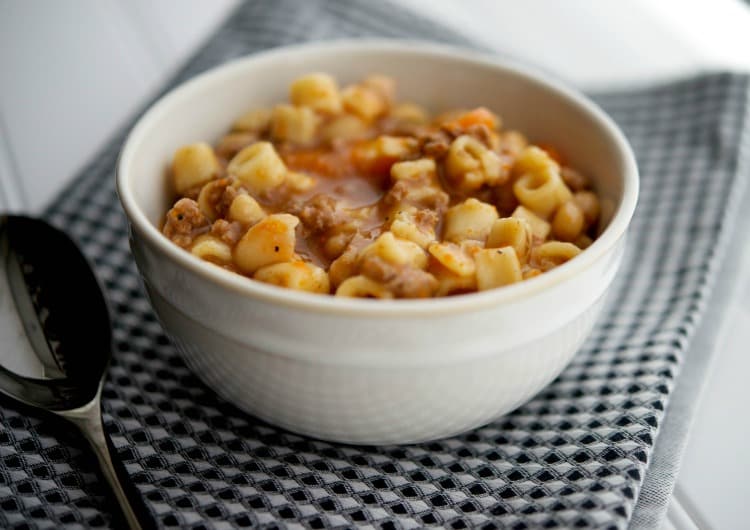 Balsamic Meatloaf - This meatloaf recipe is one of my favorites because it's delicious and so simple to make. The recipe will make eight slices.
You could also place the mixture into muffin cups (spray with cooking spray first) before baking to make them into pre-portioned sizes. It may also be easier to freeze any leftovers.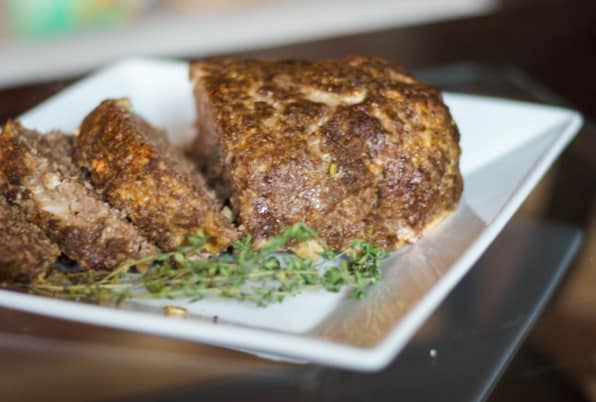 Meatball Stromboli-This recipe was originally made as an appetizer, but it's super simple to make and so tasty, that it works as a dinner too.
Use defrosted pre cooked meatballs, pre-made pizza dough (or buy one from your local pizzeria) and add sauce and cheese. Dinner is served!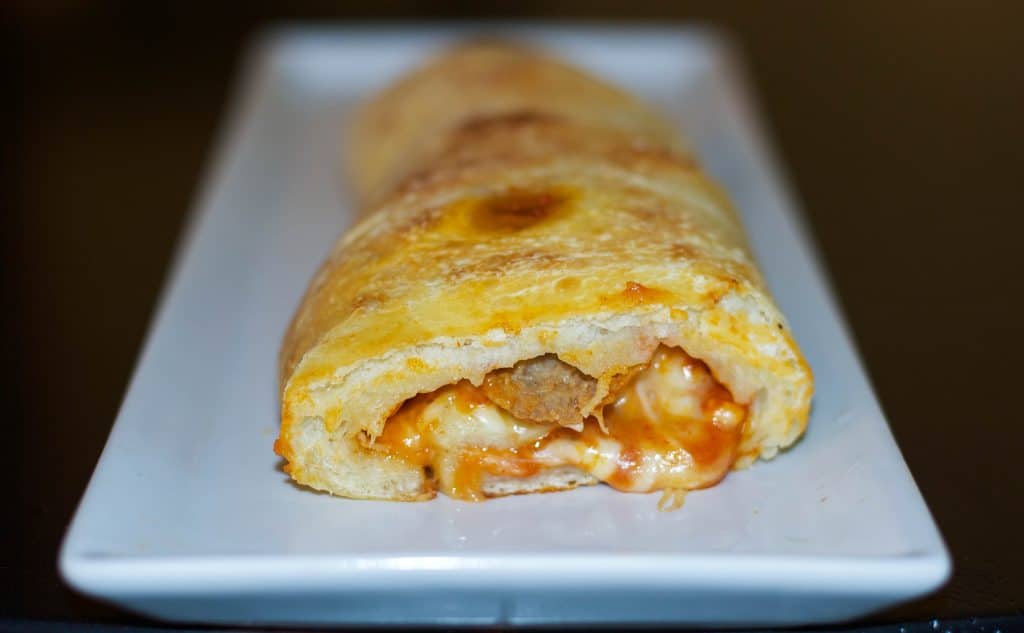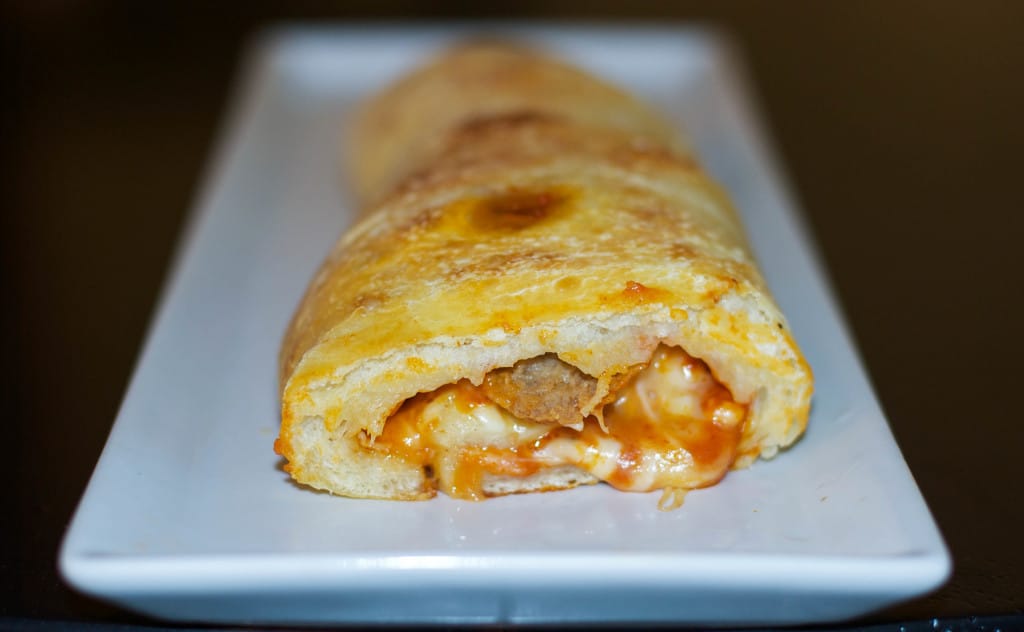 Pork
Greek Style Sausage & Chick Peas-Italian sausage combined with chick peas, Kalamata olives, garlic and lemon is delicious and loaded with protein and fiber. It only takes 10 minutes to prepare; then let it simmer on top of the stove for ½ hour.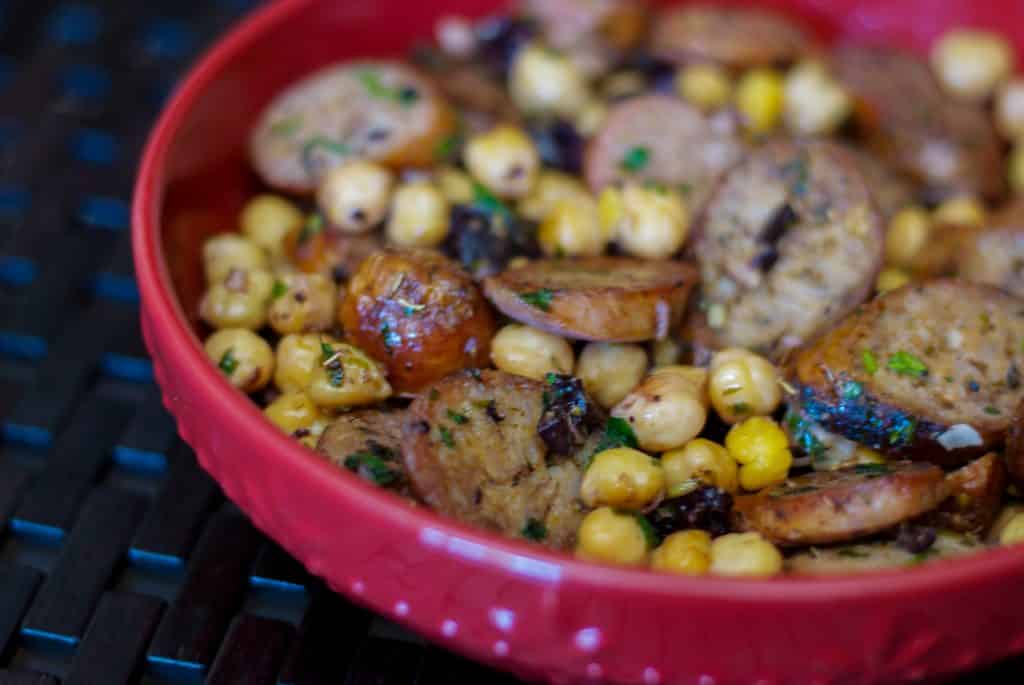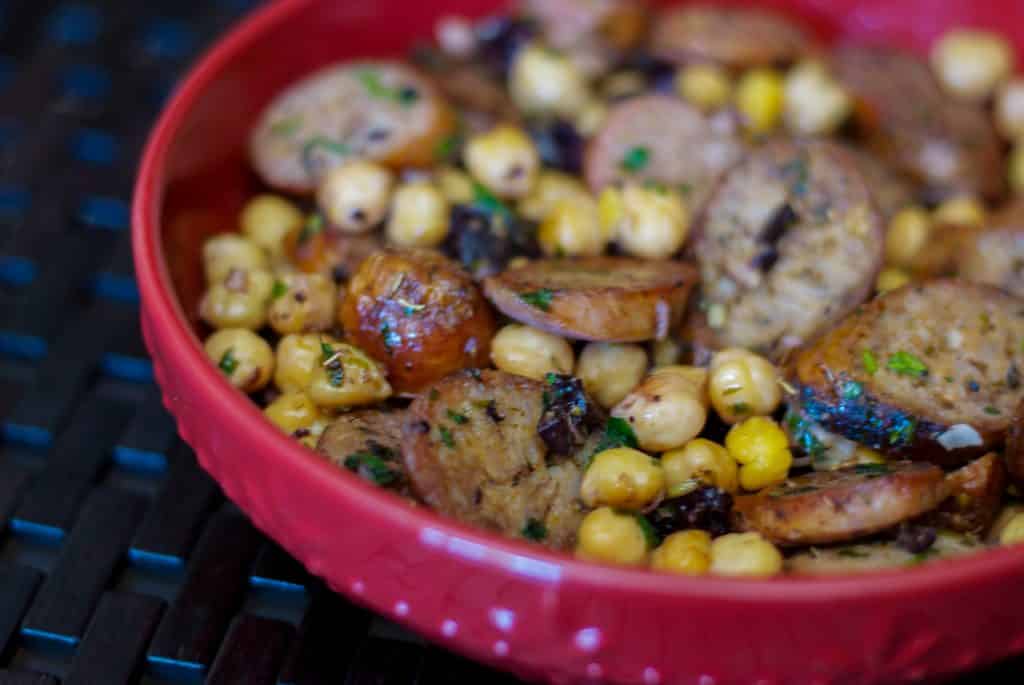 Parmesan Rosemary Pork Cutlets-These Parmesan Rosemary Pork Cutlets are one of my family's favorite "go to" weeknight meals. With a few simple ingredients, you can have a quick, tasty dinner in about 20 minutes.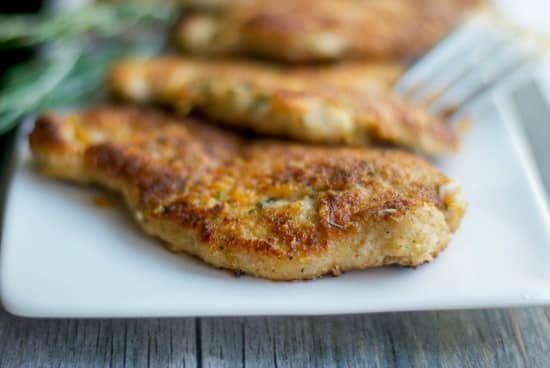 Italian Sausage & Potato Bake-Italian sausage, potatoes, garlic, rosemary, oil and vinegar are all you need for this tasty recipe. Just place it all on one pan, then bake.
I like to add some fresh green beans halfway through cooking too to get our veggies in. It's one of our favorite weeknight meals.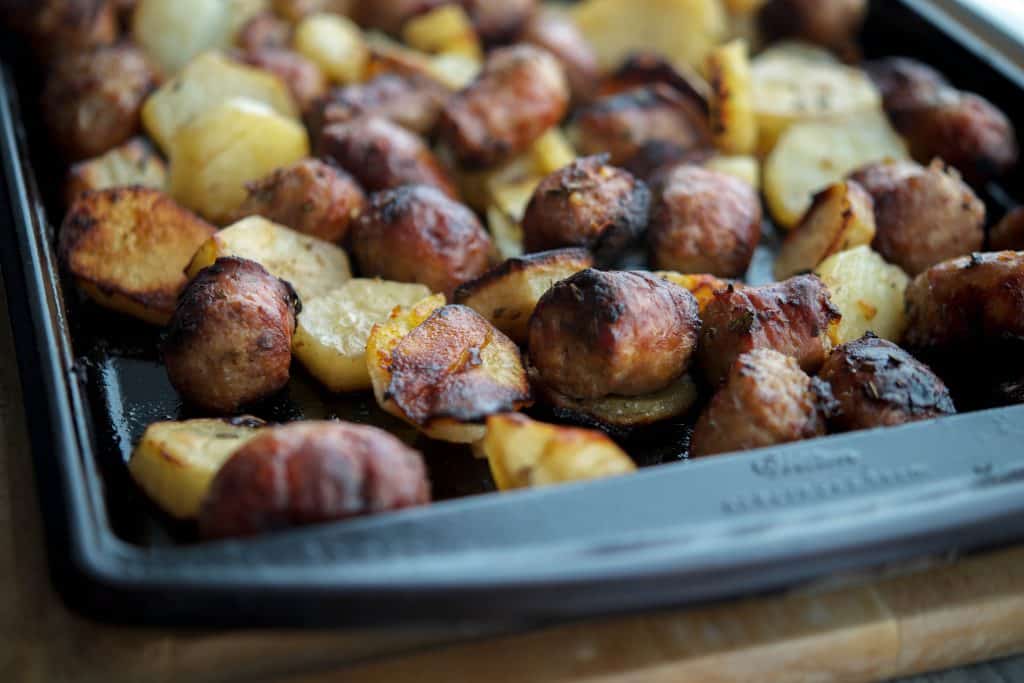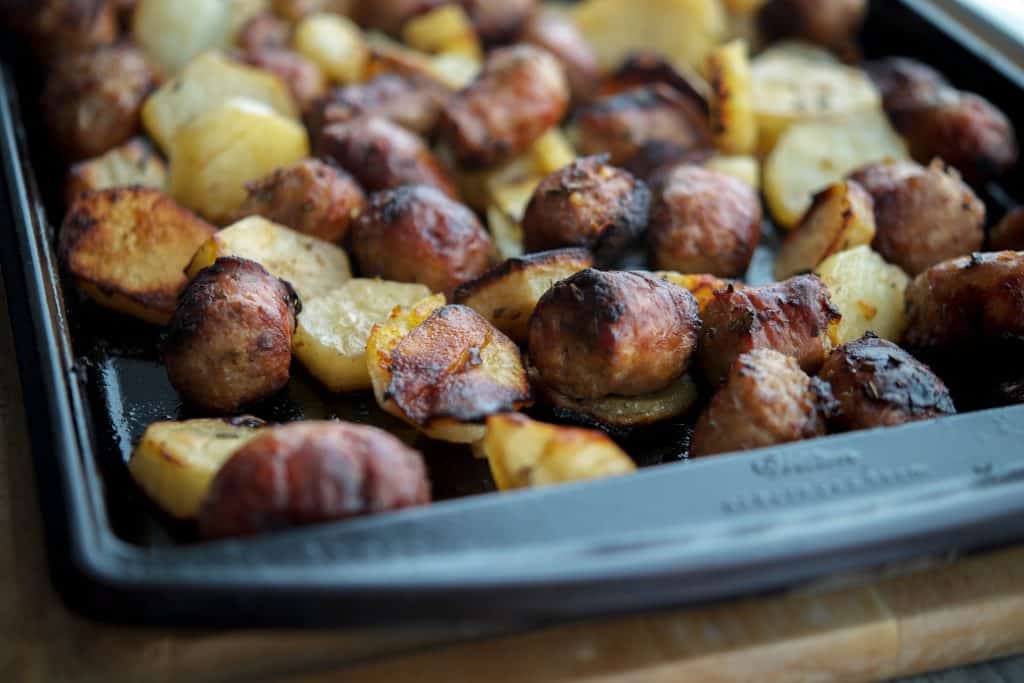 Greek Honey Lemon Grilled Pork Chops-These Greek Honey Lemon Grilled Pork Chops made with fresh lemon, oregano, and honey create a simple, yet flavorful marinade.
Combine the ingredients in the morning or the night before; then refrigerate and allow all of the flavors to meld together until you're ready to grill. Also taste great with chicken or shrimp.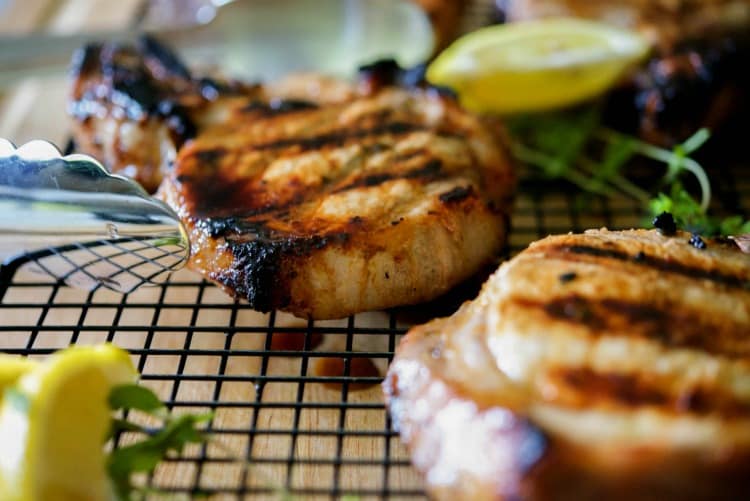 Balsamic Pork Chops-Balsamic vinegar and the woodsy flavor of fresh rosemary infused in these pan seared pork chops are delicious. Only 5 ingredients and dinner is ready in about 15 minutes.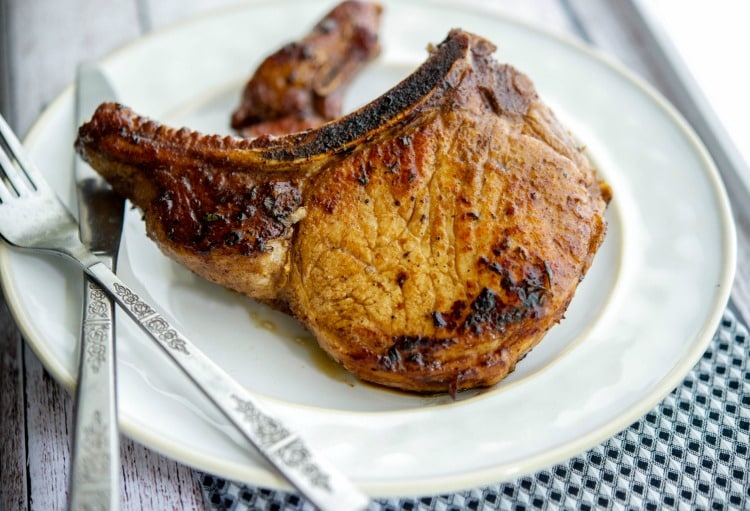 Spaghetti Carbonara-Spaghetti, bacon, garlic and peas in a cream sauce. Quick. Easy. Delicious every time.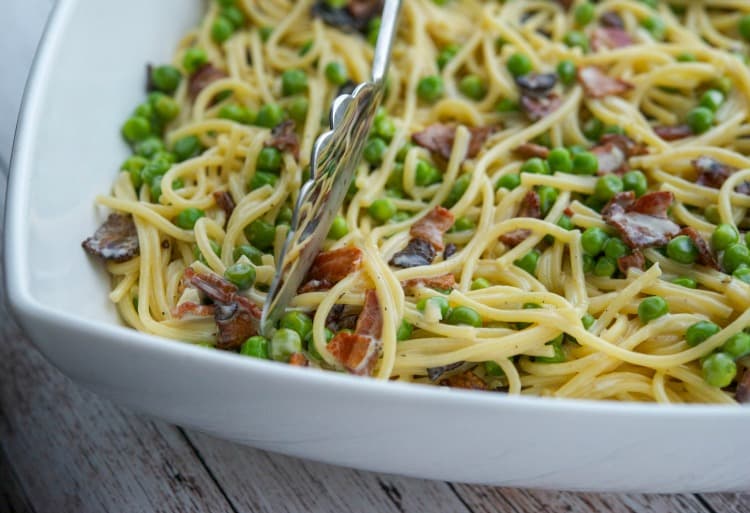 Brown Butter & Sage Pork Chops-Three ingredients and 15 minutes are all you need for this recipe which can be made on top of the stove.
I love how you can buy fresh herbs in small containers at the grocery store now. Many are under $2 each and they add such a fresh flavor to your meals.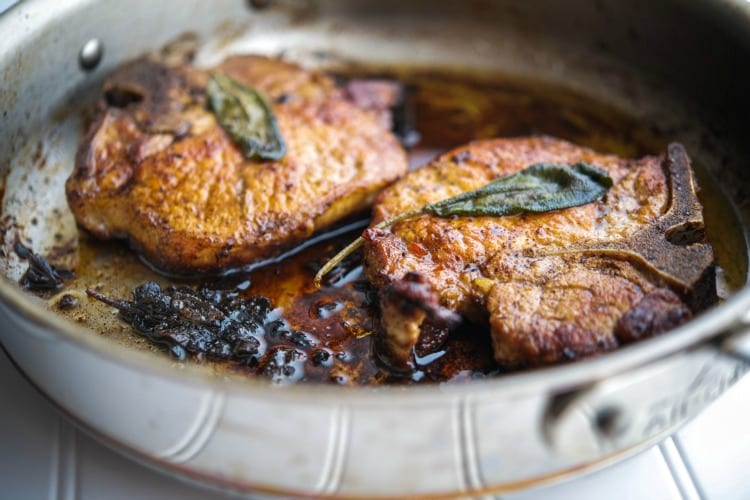 Bacon Cheddar Mac n' Cheese-Rich and creamy, this Bacon & Cheddar Mac n' Cheese is the perfect savory weeknight meal. Trust me, it will not disappoint.
Italian Nachos-Sometimes you just don't want a complete meal and that's ok too. This snack made with ground sausage, tomatoes, olives and cheese is so hearty, you'll want to eat it for dinner.
Gather some friends, find your favorite show on Netflix and munch away.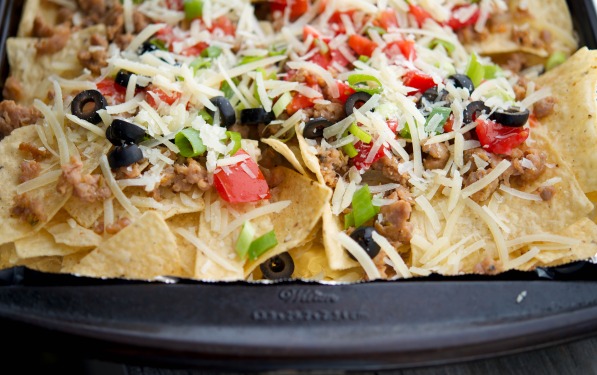 Seafood
Since I don't make a lot of seafood, I found some recipes from other bloggers that I think you might like. When purchasing shrimp either buy just what you need fresh or buy raw, frozen, peeled and deveined variety.
This way you can take out and defrost only what you need. Most seafood doesn't reheat well the second time around, not to mention the smell can be off-putting to your fellow roommates.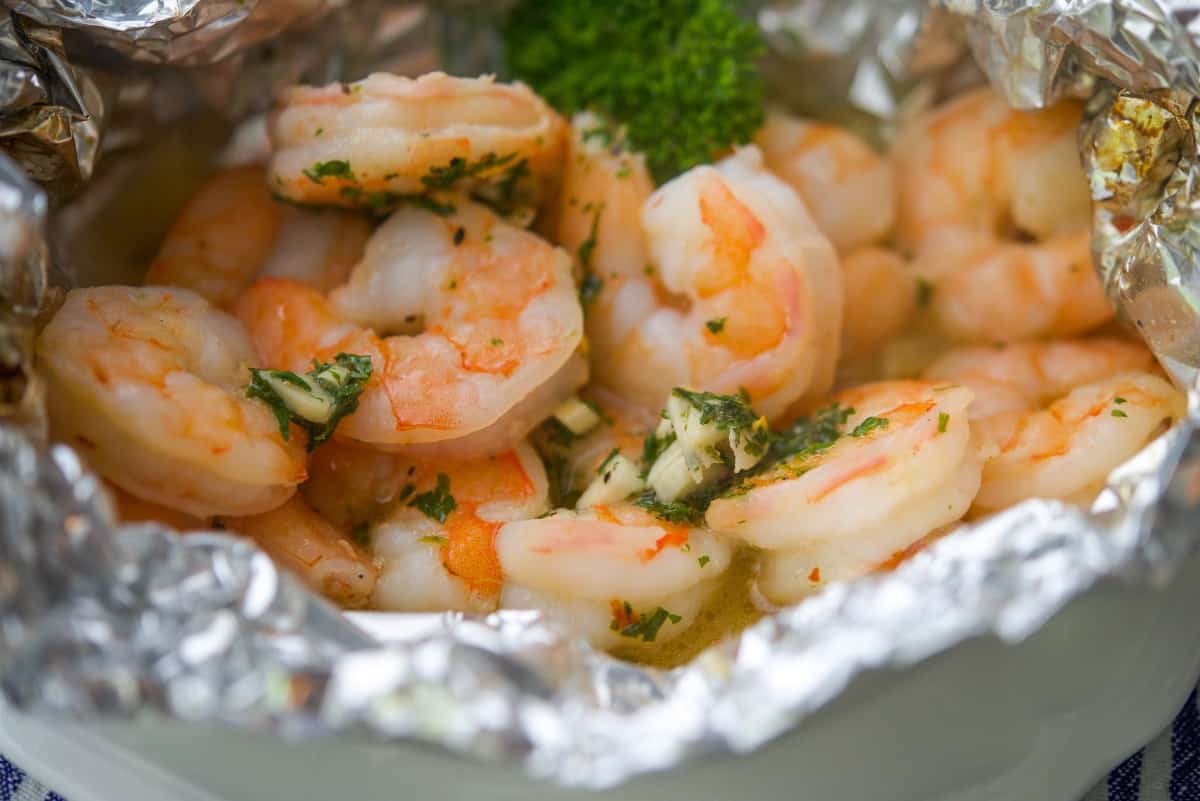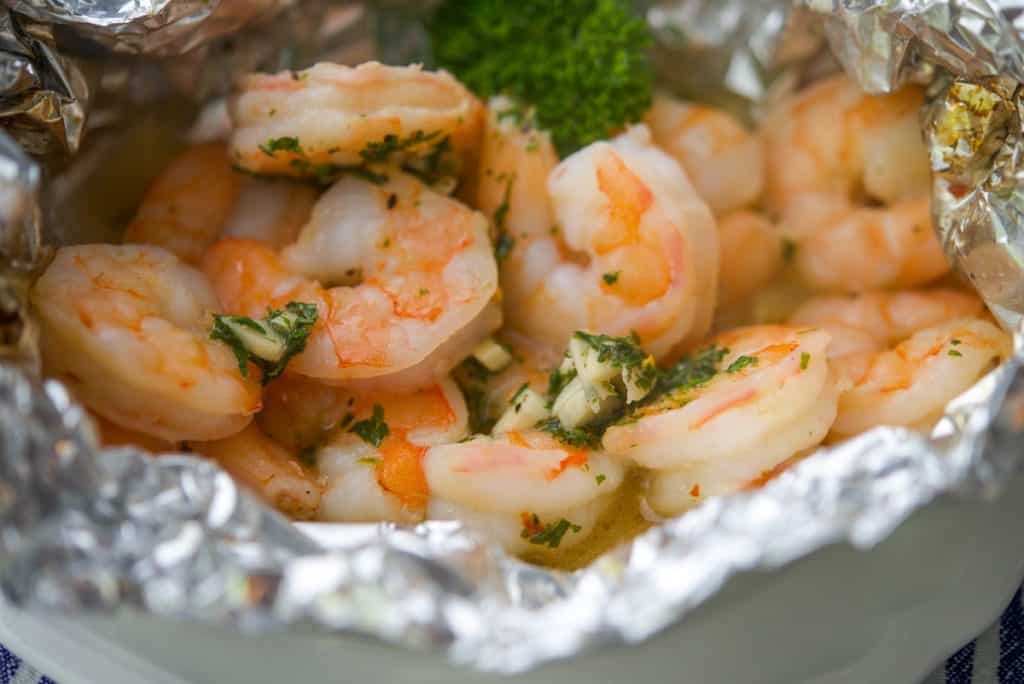 Flounder Oreganata (The Foodie Physician)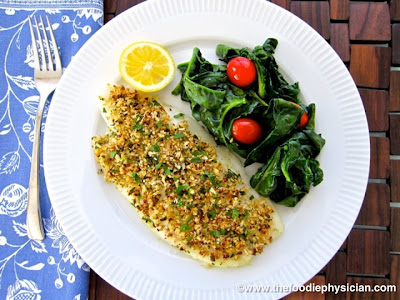 Coconut Fried Fish (Go Go Gourmet)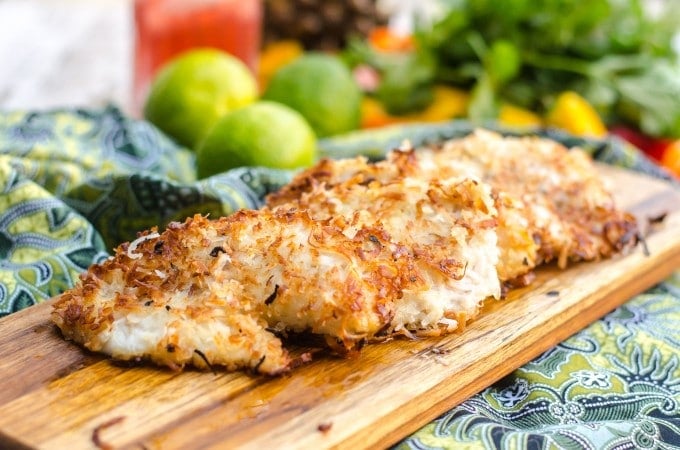 Tuna Cakes (Taste & See)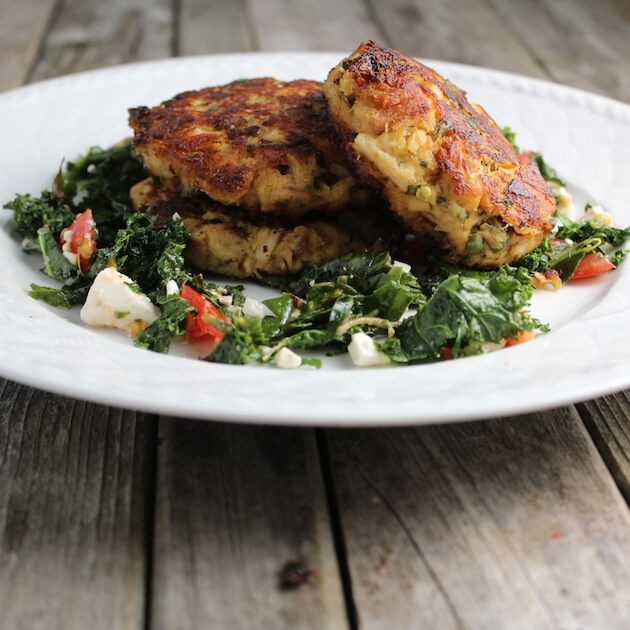 Salmon Quinoa Fried Rice (No Spoon Necessary)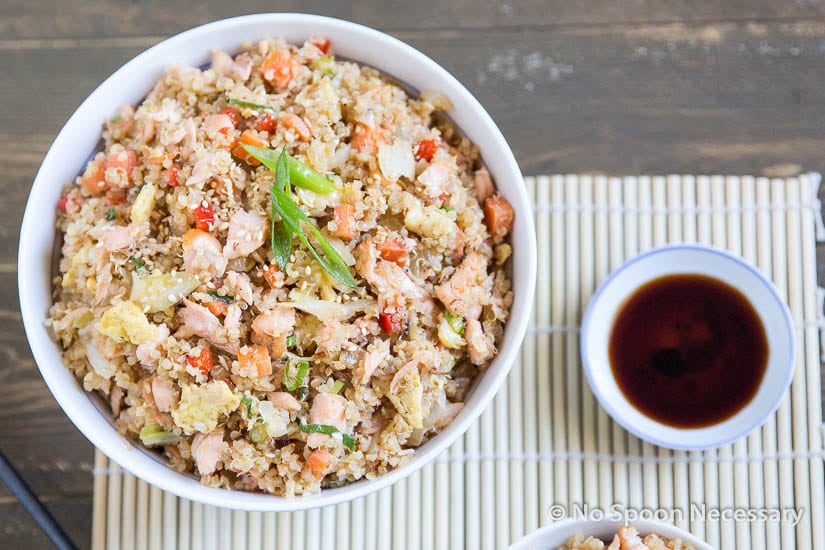 Caprese Shrimp Stuffed Tomatoes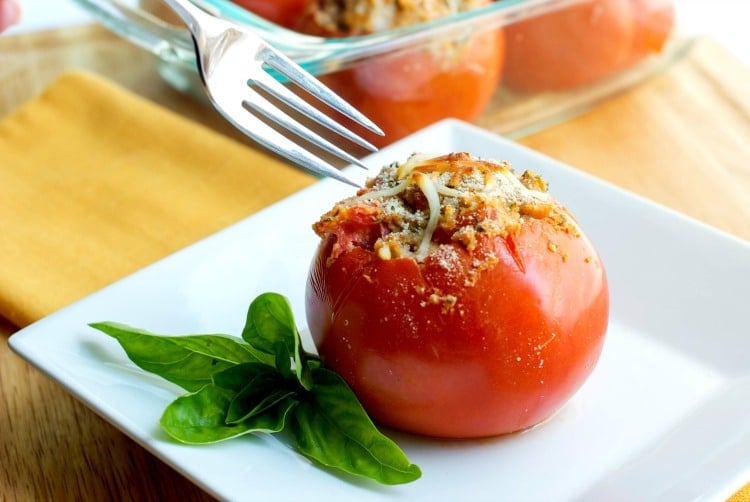 Tuna Melts (The Pioneer Woman)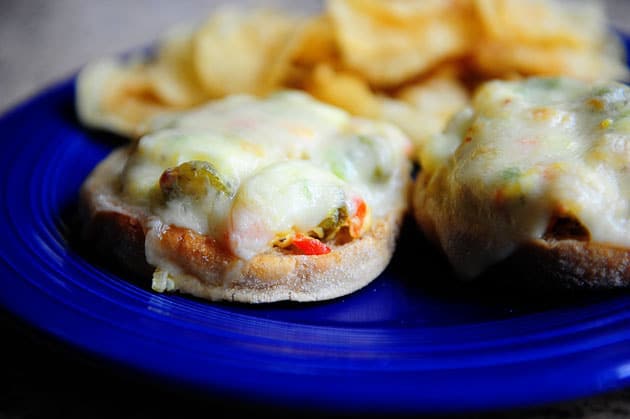 Easy Grilled Salmon (Simply Recipes)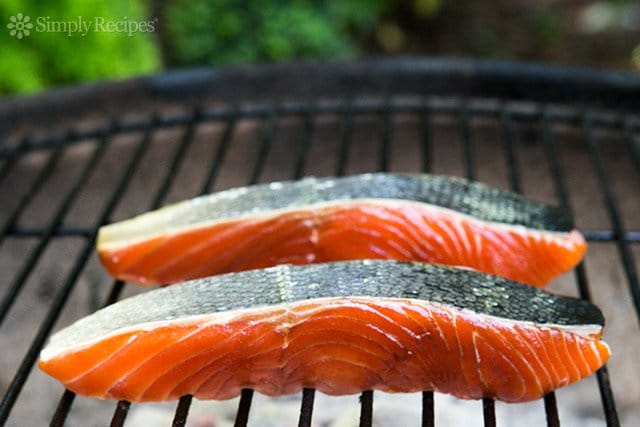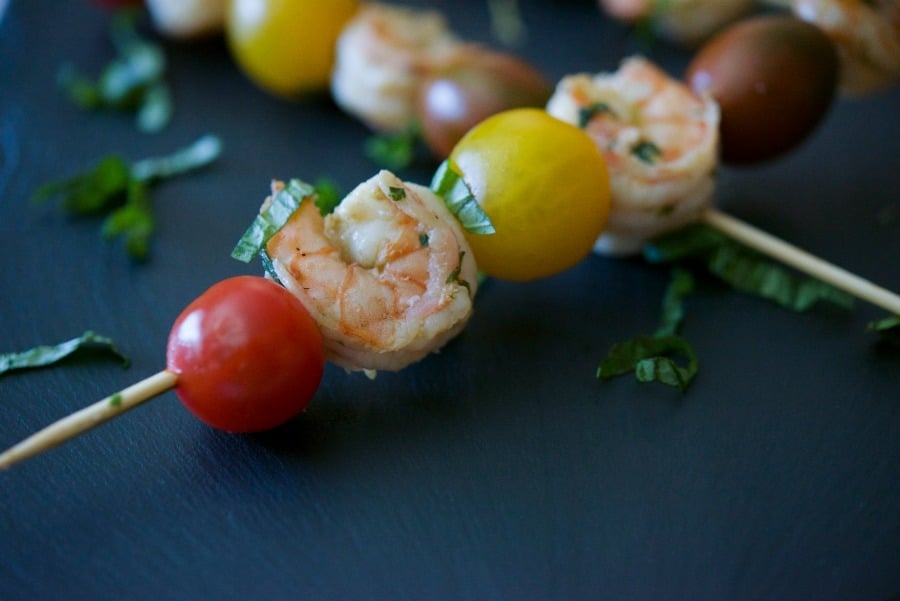 20 Minute Honey Garlic Shrimp (Sally's Baking Addiction)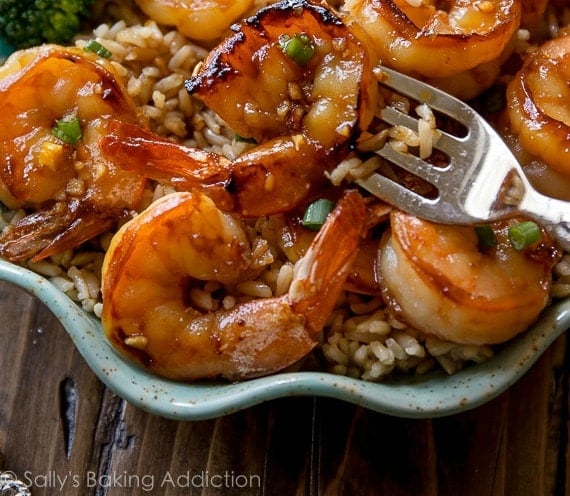 Baked Lemon Butter Tilapia (Damn Delicious)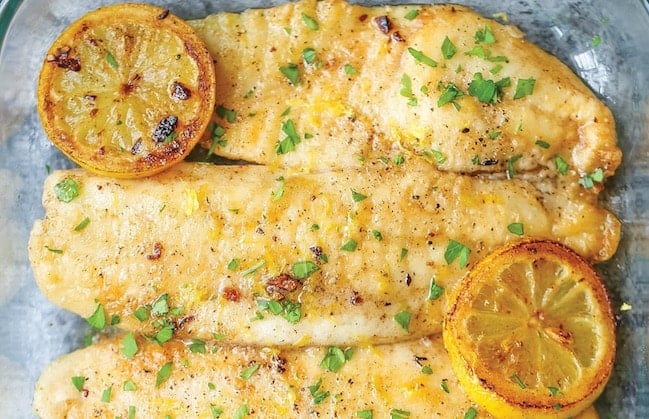 Meatless
Pizza Stuffed Baked Potatoes-For this recipe you'll need russet potatoes, EVOO, salt, your favorite marinara sauce, shredded mozzarella and dried oregano. You can save some time by cooking the potatoes in the microwave too.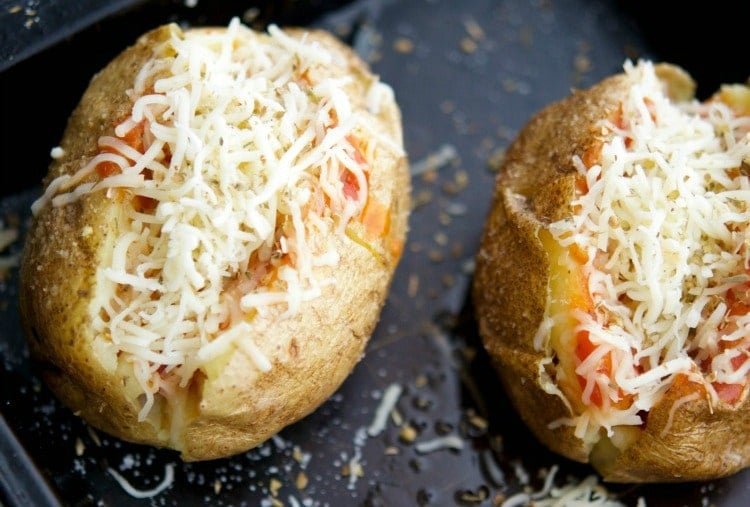 Pasta e Ceci-Pasta e Ceci or pasta with beans, was considered a "poor man's meal" in Italy as it combined simple, bountiful ingredients. To me, this dish was deliciously filling and packed with aromatic flavors.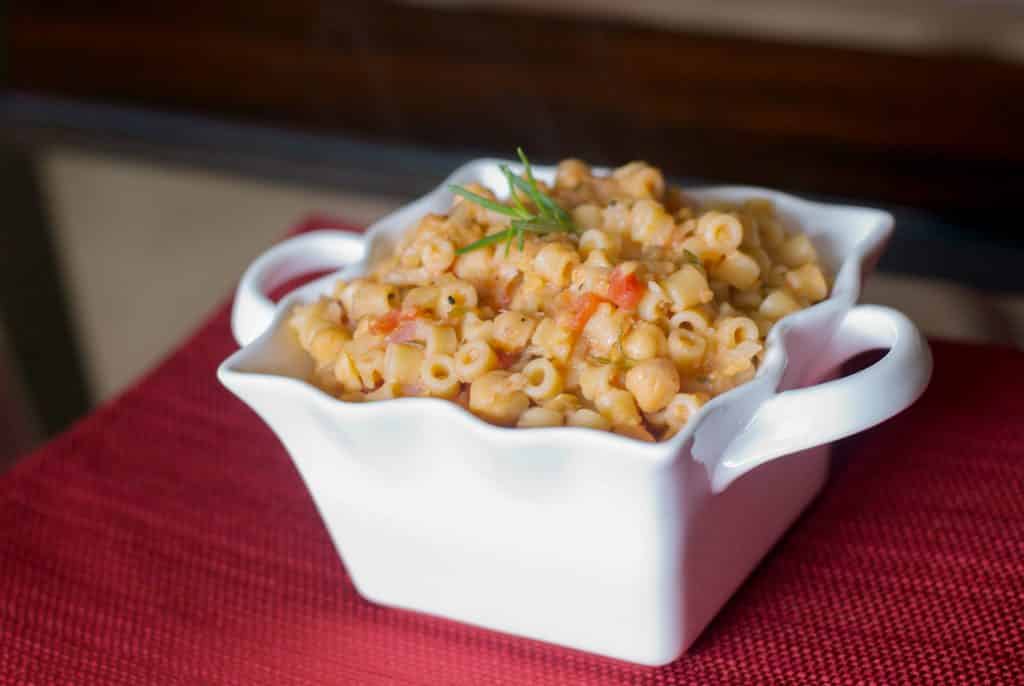 Greek Black Bean Sliders-This distinctive burger made with black beans, sun dried tomatoes, and Feta cheese was loaded with my favorite flavors. They're deliciously filling too with or without the bun.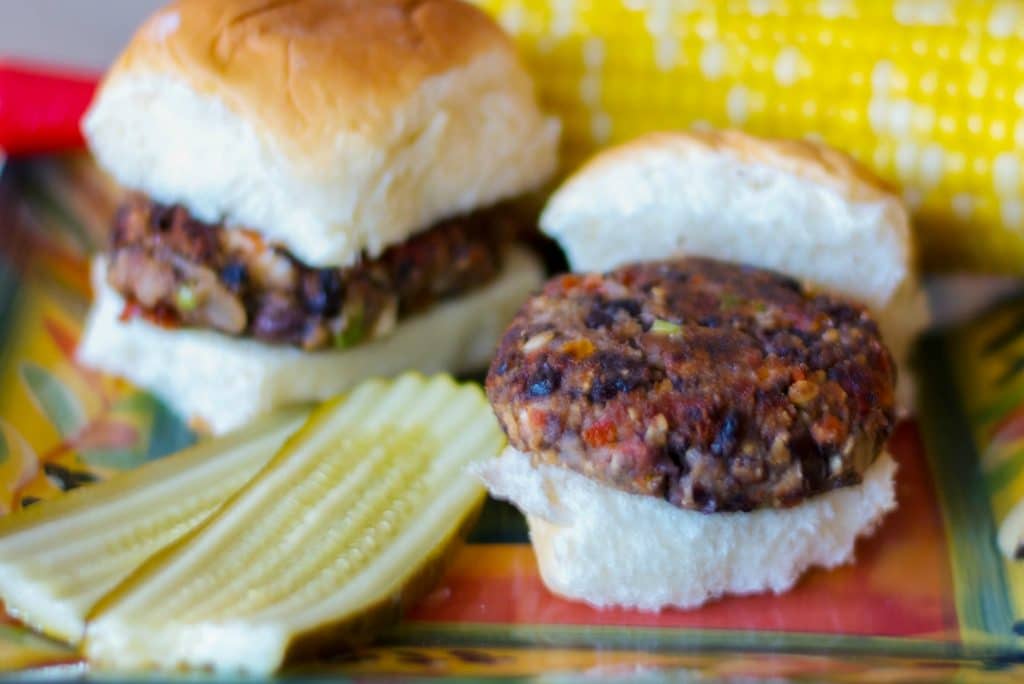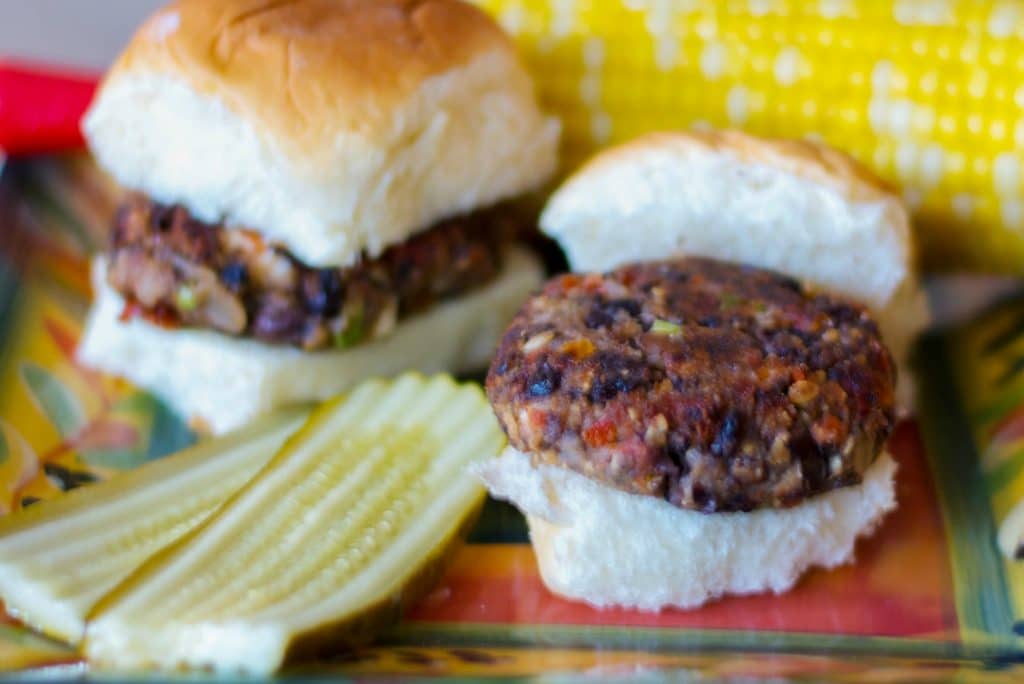 Caprese Flatbread-This flatbread made with fresh tomatoes, basil and mozzarella is easy to make at home using refrigerated pizza crust. Perfect for Friday pizza night and ready in 30 minutes.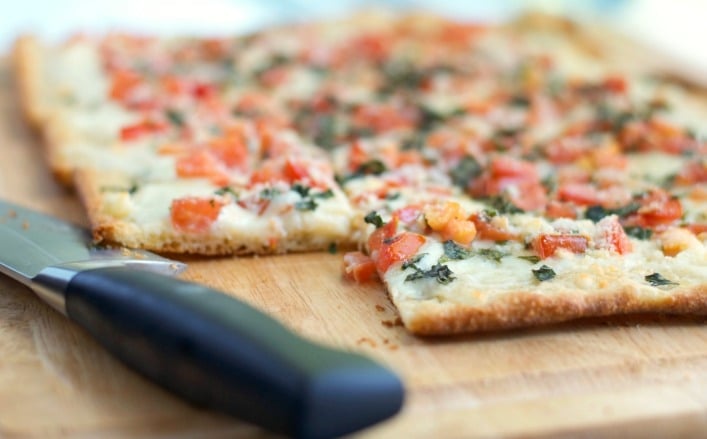 Deconstructed Roasted Eggplant Parmesan-By deconstructed, I mean that you use the same ingredients called for in a recipe, but assemble it differently.
In this recipe, I roasted the eggplant first, then mixed it together with the rest of the ingredients commonly found in a good eggplant parmesan like garlic, sauce and cheese; then baked it together in a casserole dish.
It's ready in half the time and a much healthier option too!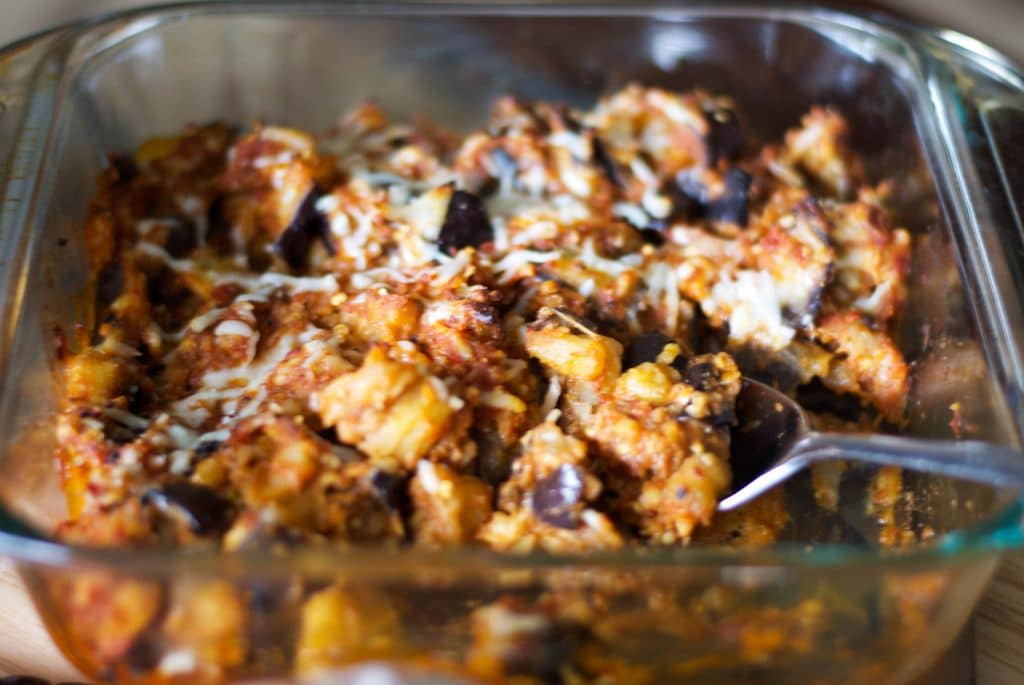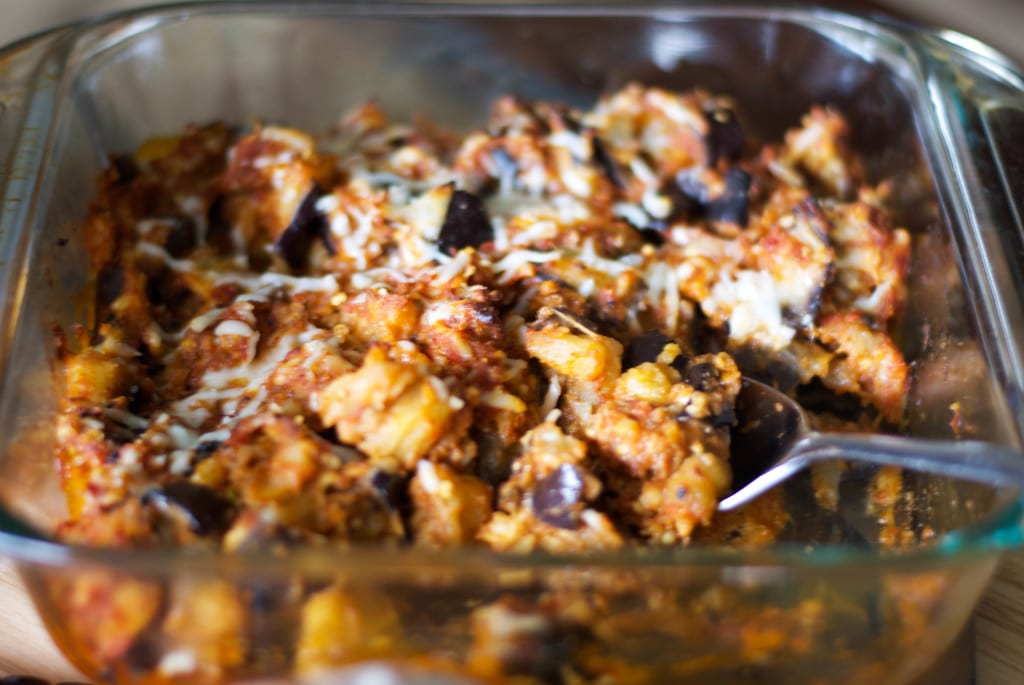 Cheddar Ale Mac n' Cheese-A creamy, grown up twist to classic mac n' cheese using cheddar cheese, ale(or your favorite beer) and a sourdough pretzel buttery crumb topping. Mmmm....I can taste it already!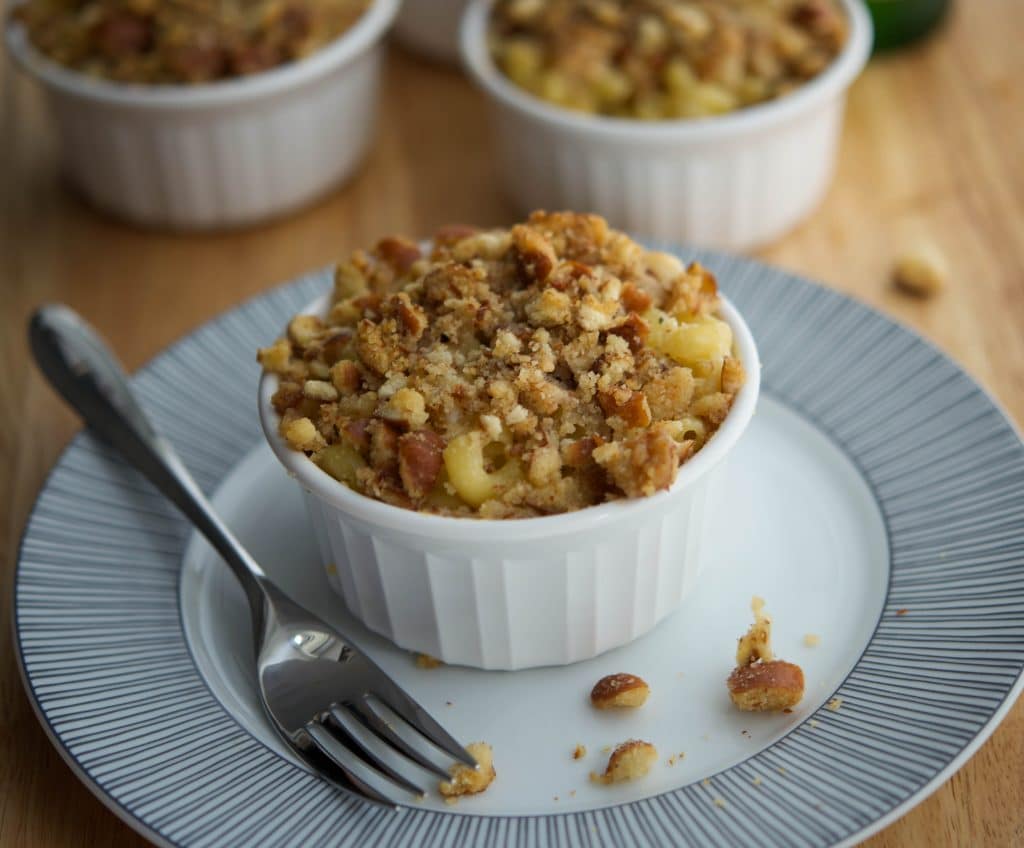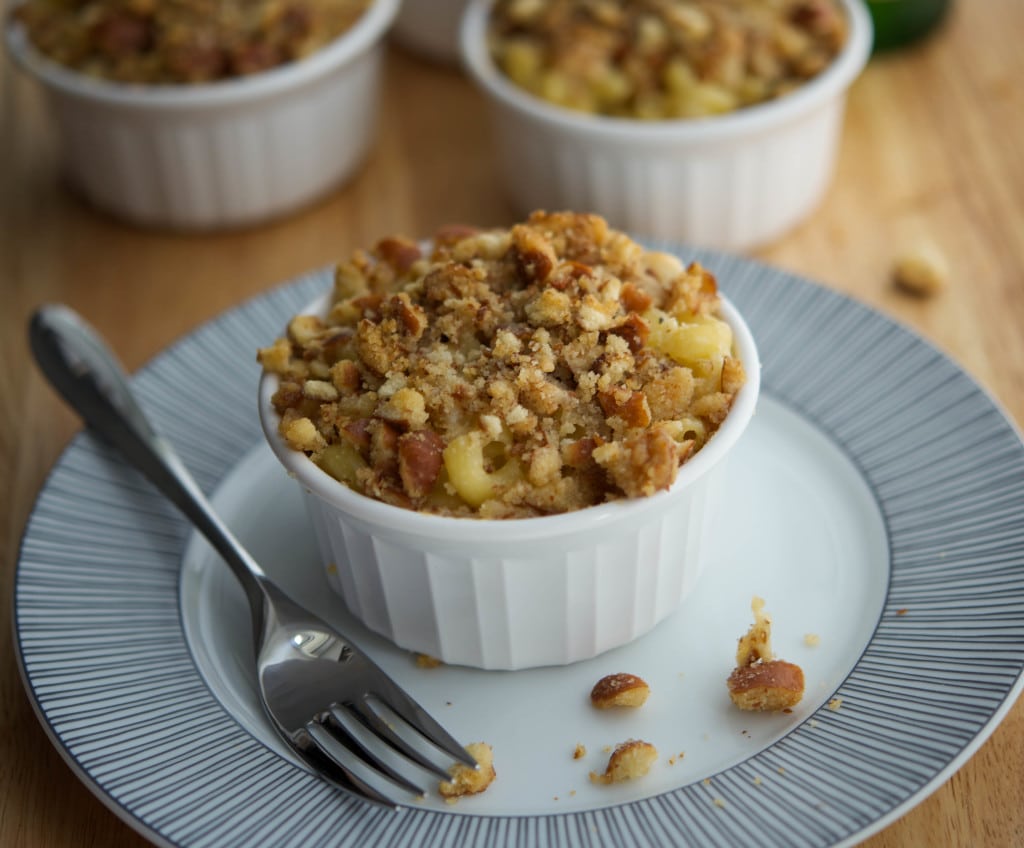 Cherry Tomato Calzones-Pizza dough stuffed with ricotta and mozzarella cheeses, tomatoes and garlic; then baked. Purchase refrigerated or frozen pizza dough from your grocer or visit your local pizzeria; many places will sell you fresh dough.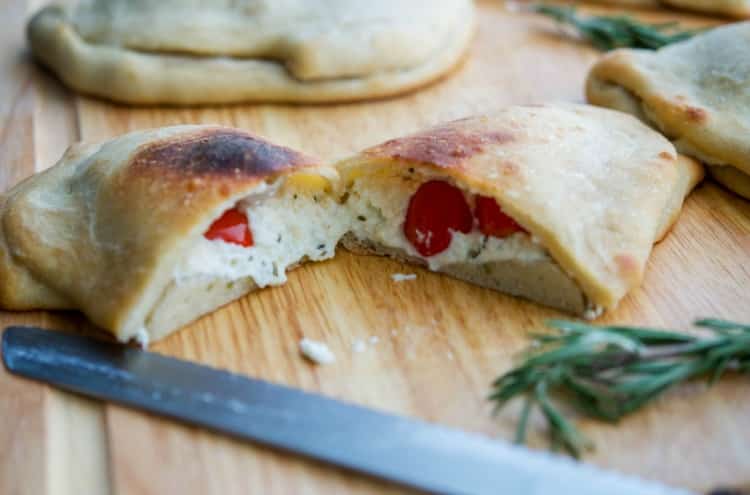 Italian Cannellini Bean Burgers-Bean burgers in general are healthy and so filling due to the high fiber content.
This version had all of my favorite flavors wrapped up in one neat little package including spinach, garlic, tomatoes, mushrooms and fresh rosemary.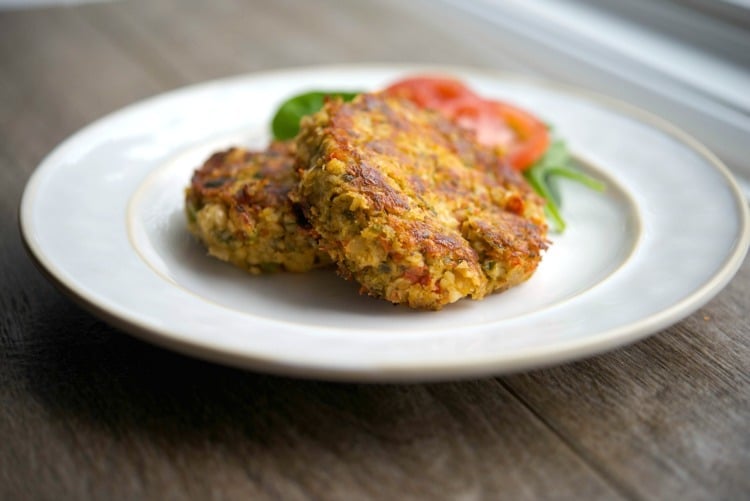 Pasta Nonna-This simple pasta dish made with Kalamata olives, grape tomatoes and garlic is simple to make and bursting with flavor. Place the olives, tomatoes and garlic under the broiler until the tomatoes burst; then toss it with your favorite pasta.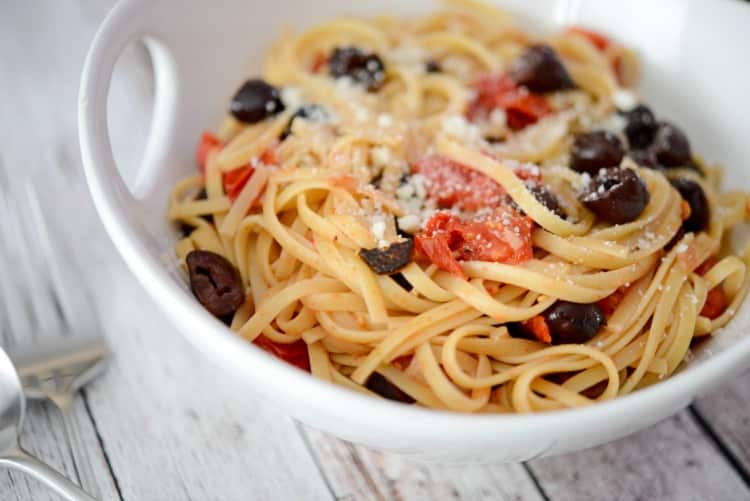 Pastina-The one food both my children crave when they're not feeling well is pastina; which is so easy to make I can hardly call it a recipe. Cook the tiny pasta in a bit of chicken broth (or chicken bouillon + water) until the liquid evaporates; then add butter and salt. That's it!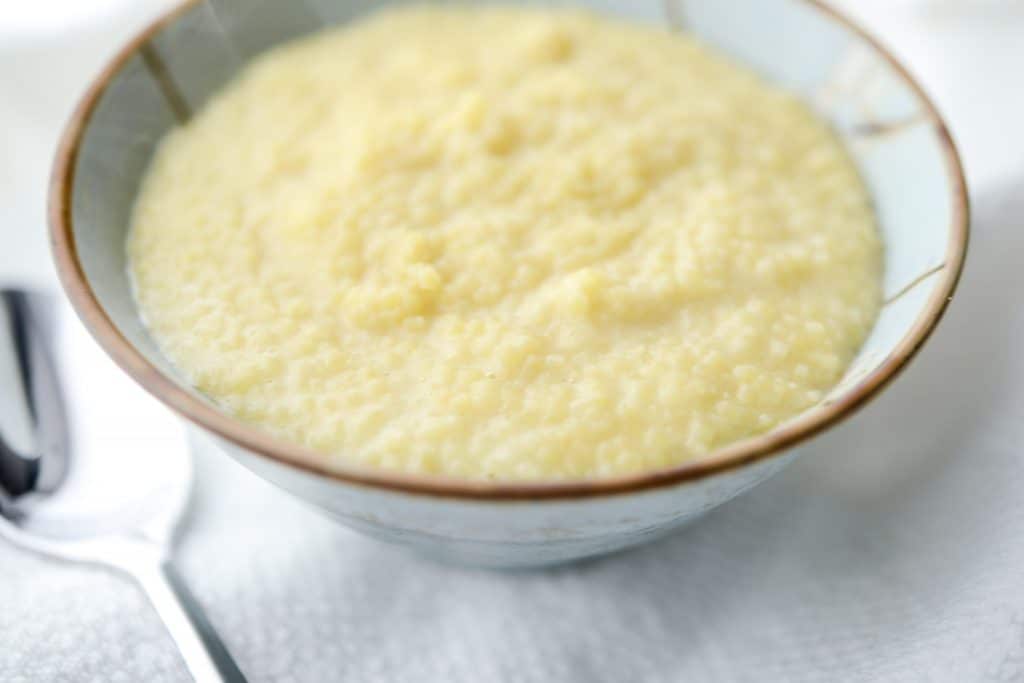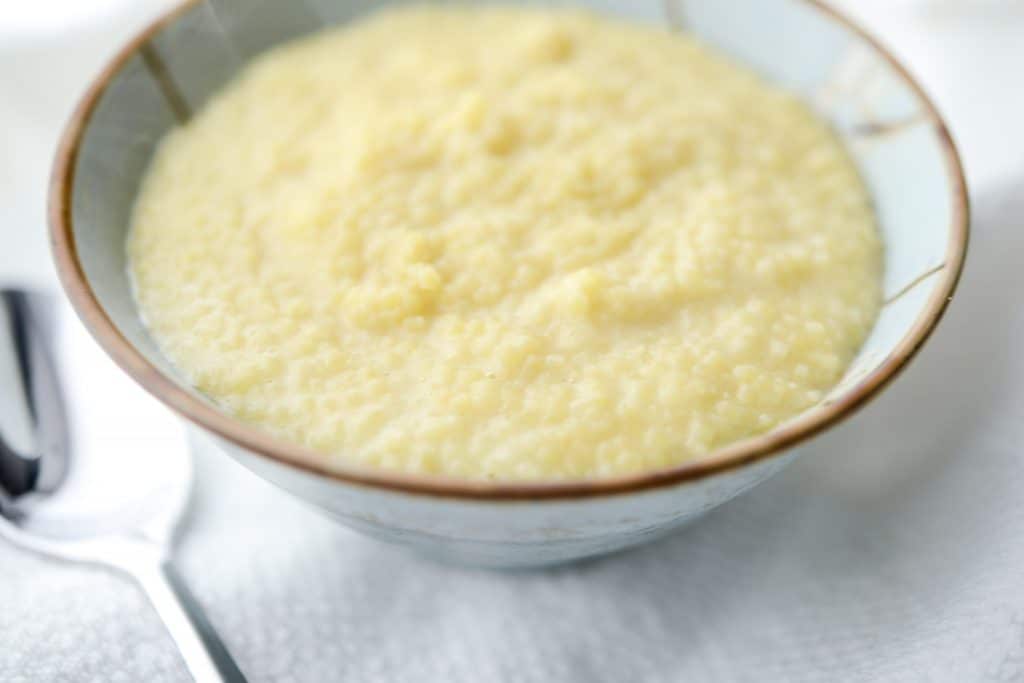 Hearty Soups, Sandwiches & Salads
Low Fat Baked Potato Soup-Not only is this soup thick and creamy, but reducing the calories in soup is really easy if you leave out the heavy cream or half & half and thicken with cornstarch instead. You'll never miss the added calories in this one!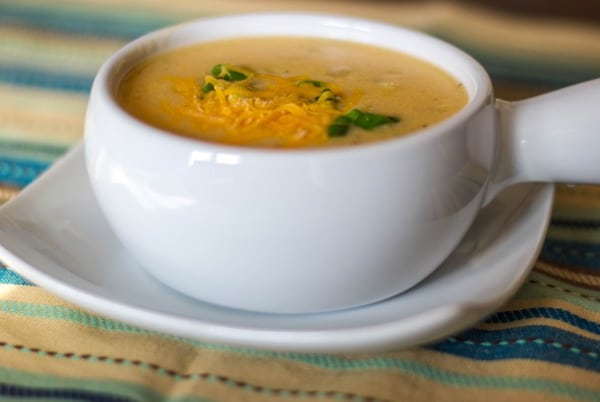 Vegetarian Black Bean Soup-Eating beans in general are healthy for you and this Vegetarian Bean Soup is no exception which is high in fiber, iron and vitamins C and B6.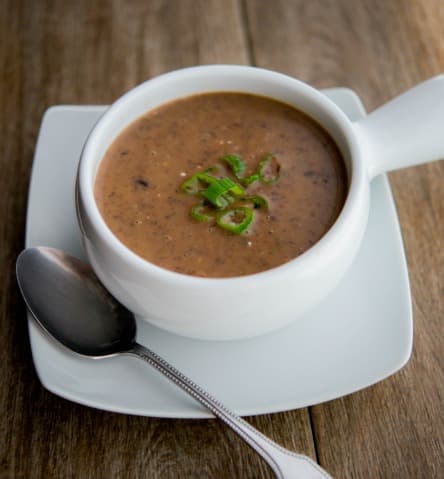 Mushroom Barley Soup-White mushrooms combined with barley and vegetables, give this hearty vegetarian soup a wonderful, aromatic flavor.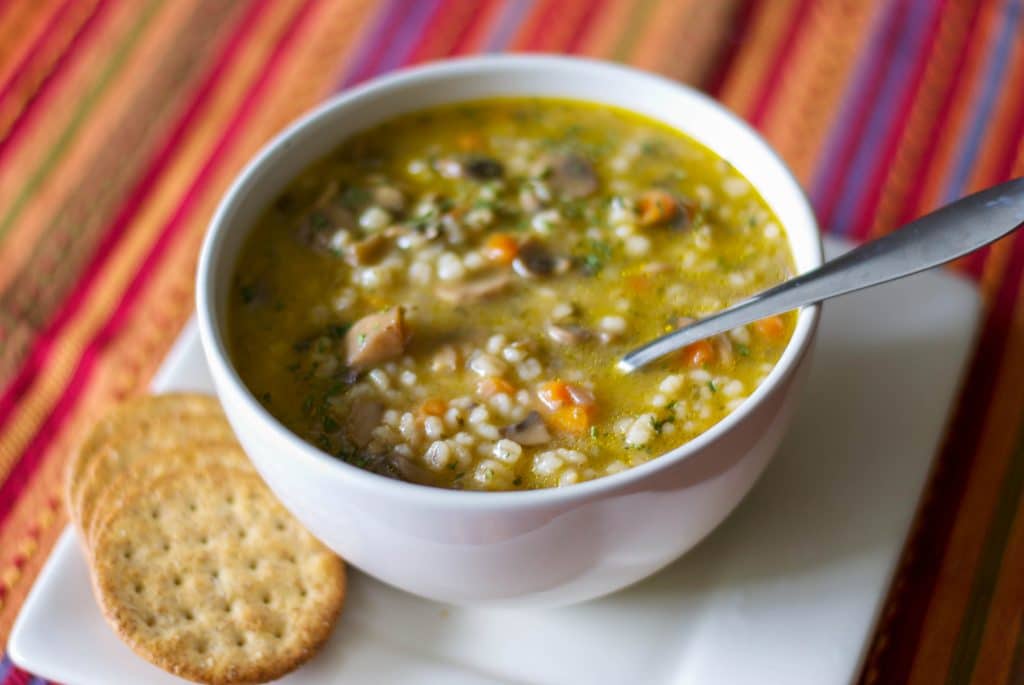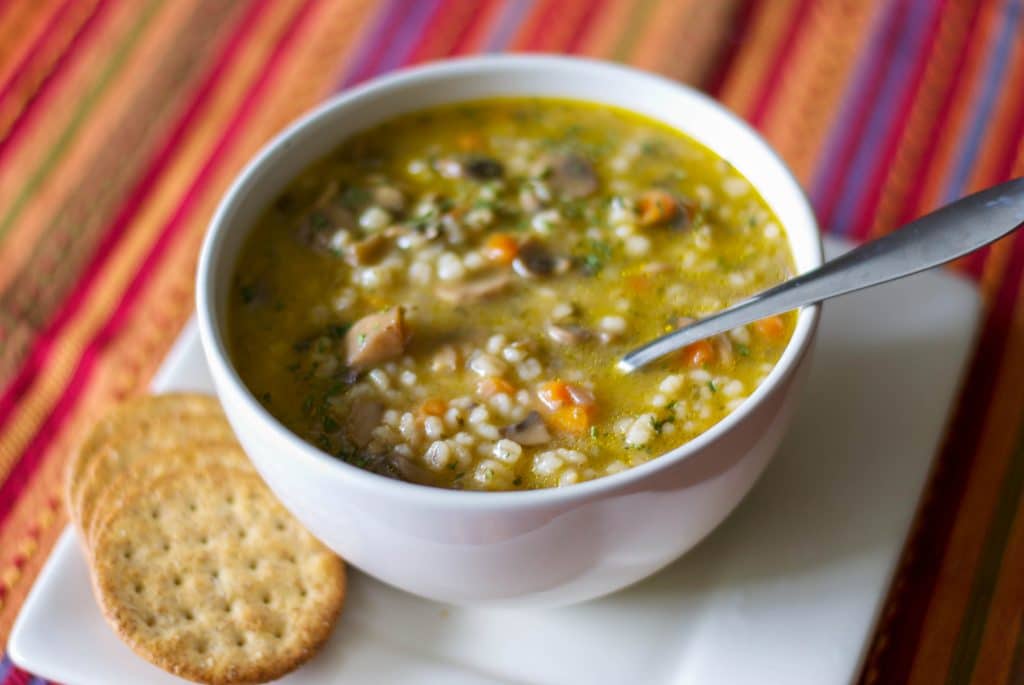 Chicken Noodle Soup-It's inevitable. You will catch a cold (or two or three) while you're away at college. And if mom isn't right around the corner, you'll have to fend for yourself.
This recipe shows you how to make homemade chicken soup from the carcass of the entire bird, but you could also just use a bone-in piece of chicken and will get the same result on a smaller scale.
My suggestion is to make a big batch of this soup and freeze it in individual containers when you feel great. That way when you do get sick, all you have to do is defrost, heat and eat.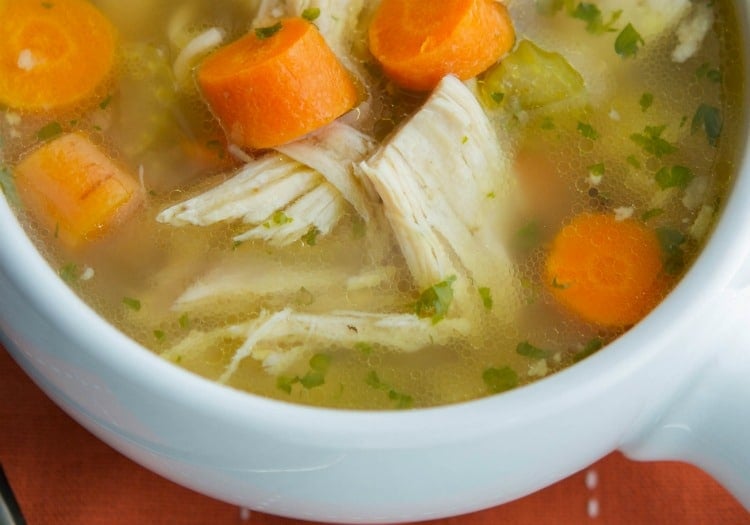 Grilled Chicken Parmesan Sliders-These sliders take only 20 minutes to make and are much healthier than the classic sandwich.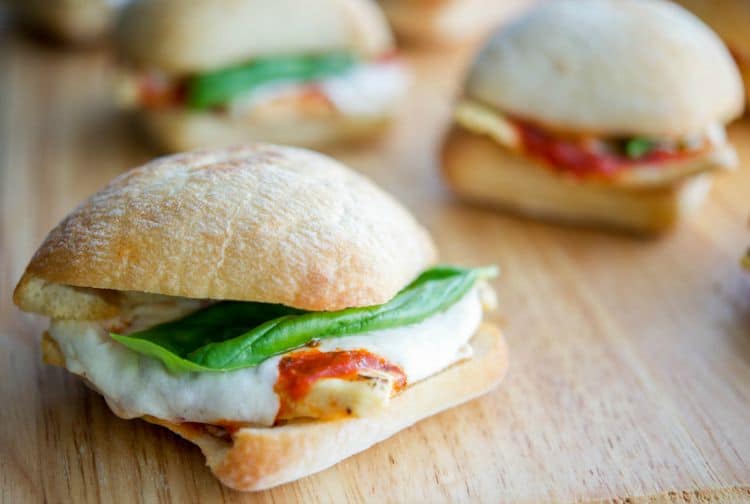 Grilled Provolone with Sun Dried Tomato Pesto-Whether you use pre-made pesto or homemade, this simple sandwich will be your new favorite.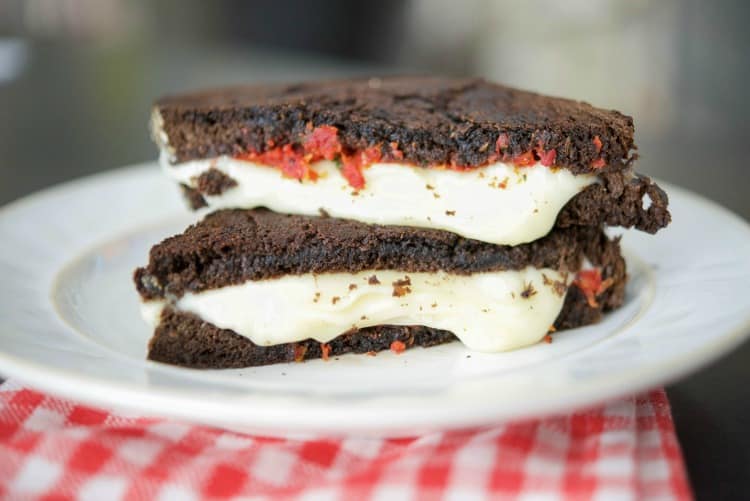 Brie & Raspberry Jam Panini-Melted creamy Brie cheese and sweet seedless raspberry jam makes for a tasty lunch or dinner sandwich.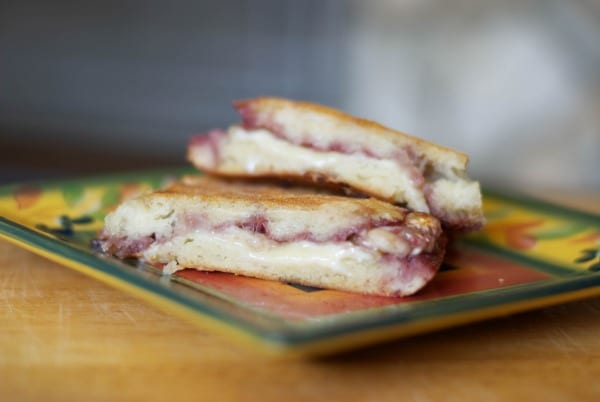 Black Bean & Corn Salad-This Black Bean & Corn Salad made with black beans, corn, tomatoes, lime juice and cilantro is so filling and flavorful, you can eat it for dinner.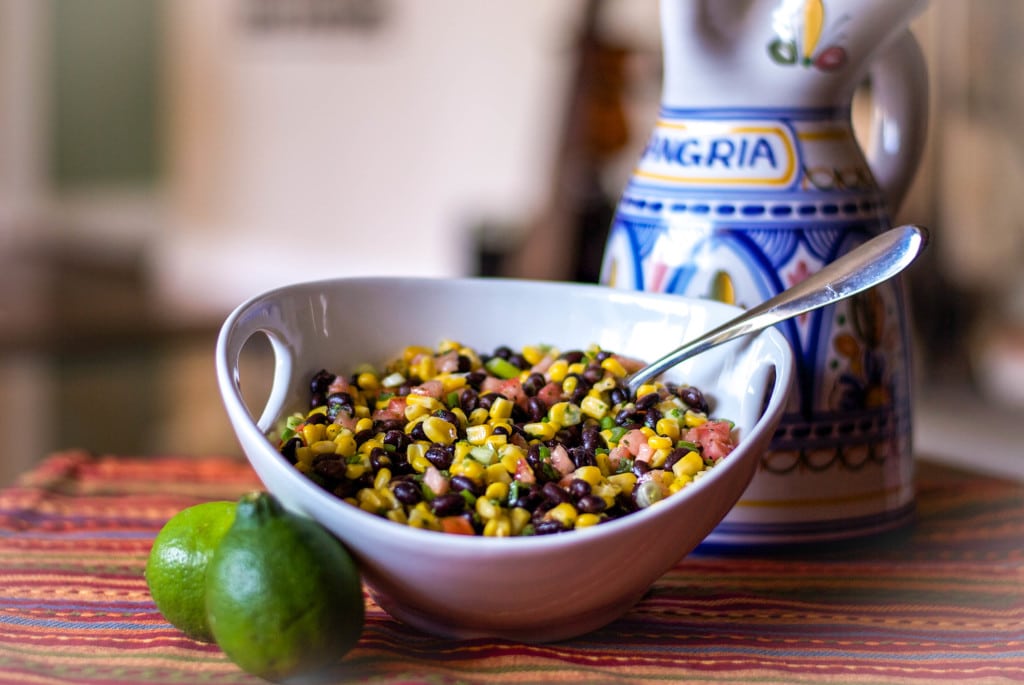 Roast Beef Sliders with Brown Gravy- Thinly sliced roast beef, topped with fresh Mozzarella cheese and brown gravy on top of a slider roll garnished with a buttery, Everything Bagel seasoning. Again, you can get deli sliced roast beef for a quick, inexpensive delicious meal!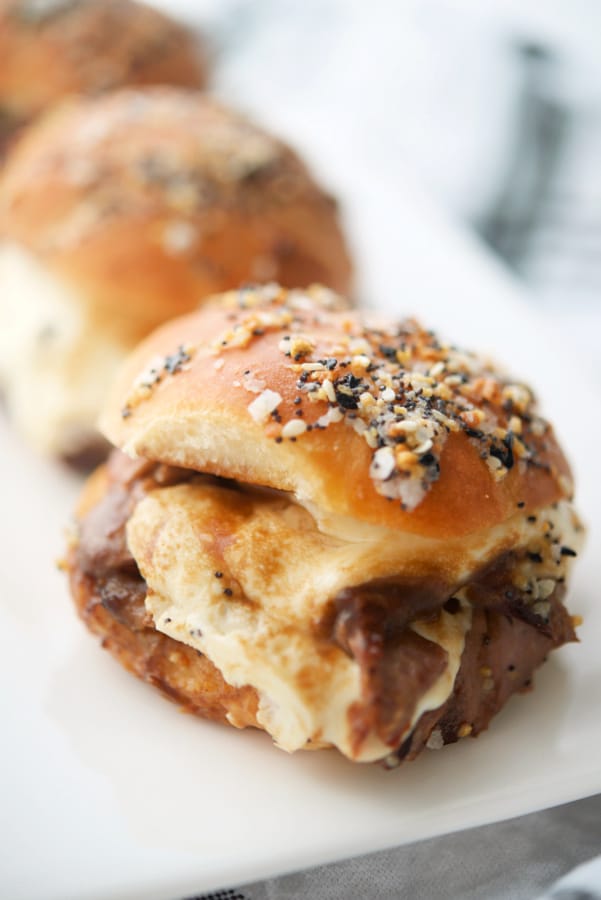 Greek Chicken Salad-This salad made with boneless chicken breasts combined with tomatoes, cucumbers, olives, Feta cheese, oregano, lemon juice and mayonnaise is deliciously flavorful and a fantastic way to repurpose leftover roasted or grilled chicken or turkey.
You can even purchase a store made rotisserie chicken.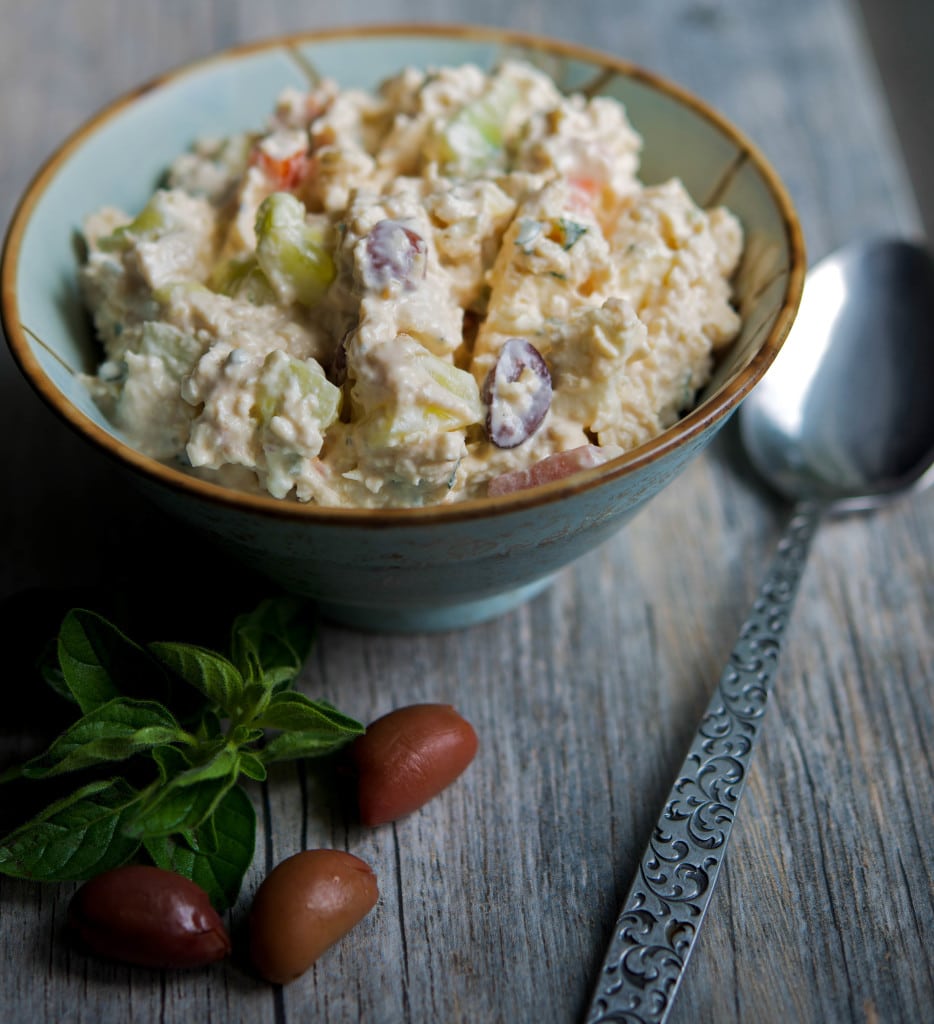 Spinach Salad with Apples & Pecans-This spinach salad is so easy to make and with a few simple ingredients, it's ready in about 5-10 minutes. Start off by purchasing fresh baby spinach; then rinse it under cold water in a salad spinner or colander to make sure it's clean.
I never assume that pre-washed vegetables are totally clean (and after running it through a salad spinner, you'll see why!).
After your spinach is washed and fairly dry, add it to a bowl; then add the sliced apples and pecans and toss with your favorite dressing.
I hope this list will give you a good head start creating your own cheap college meals!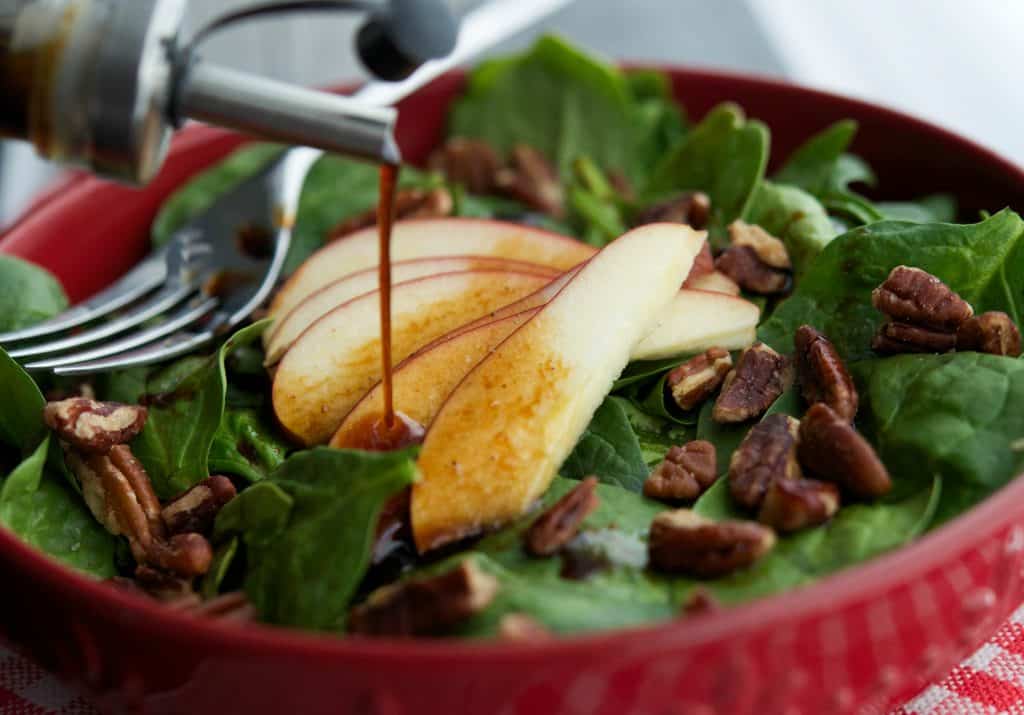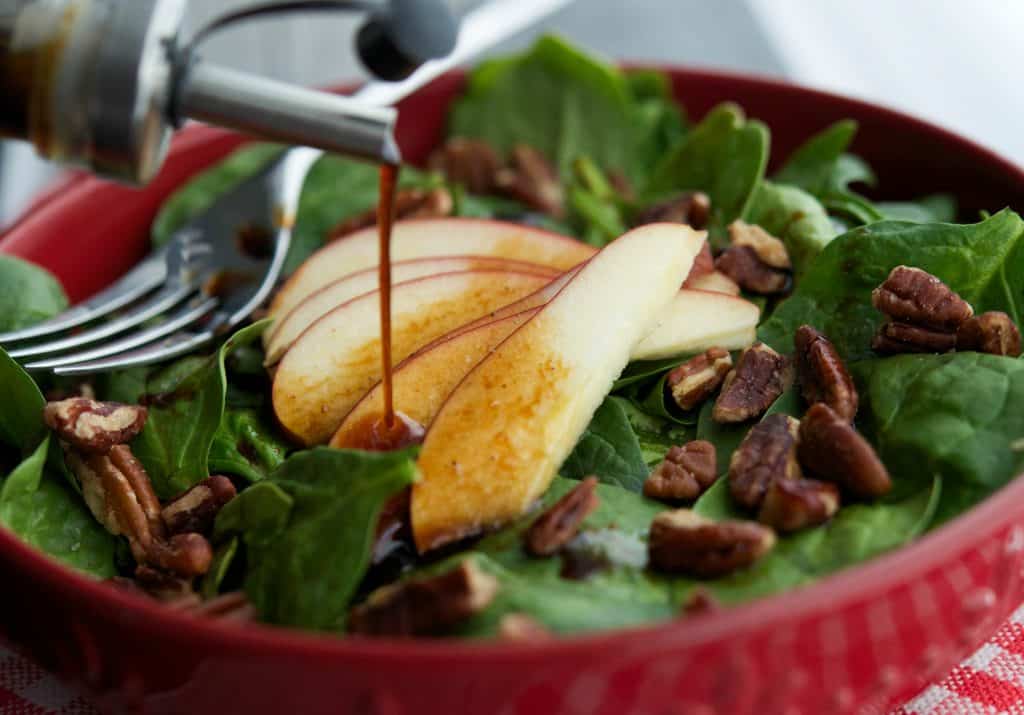 Kitchen equipment
As a bonus, I also created this list "Kitchen Preparedness for the College Student"; which lists the kitchen equipment and pantry staples that you may want to bring with you for your starter kitchen while away at school.
Don't forget to view your school or apartment buildings approved list as well.
From here, you can supplement your kitchen based on your individual needs. For us, that meant adding on plastic storage containers. I like to make several meals that can be frozen about 2 weeks before my daughter leaves for school.
This way she can freeze them; then pull them out individually when she wants to have something special from home. After she eats the meals, she brings home the empties so I can refill them again.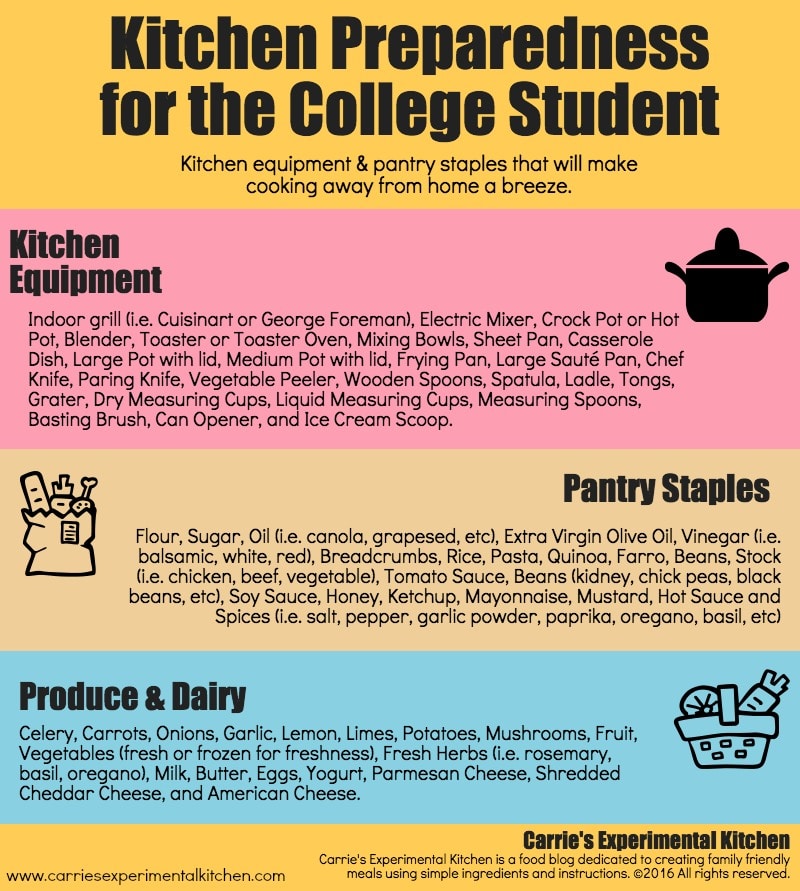 You may think that the first item, "indoor grill" is an odd thing to have on the list. Well I can assure you that this is a "must have" for every college student.
My daughter makes most of her meals on her grill and will make several pieces of grilled chicken with a little seasoning on them to last her for a few days.
She either eats it 'as is' or adds it to a tossed salad. She's also grilled shrimp, pork and steak thanks to my mother who sent her a meat delivery. Everyone was knocking on her apartment door when they smelled what she was cooking!
Another item you may want to bring is a small microwave if your apartment doesn't come with one already.


Amazon Affiliate Links
Head on over to Amazon to get all of your College Dorm Essentials. Use this link and Carrie's Experimental Kitchen will earn a few cents for each item purchased!
Q&A
I asked my oldest daughter if she would like to share any lessons she learned during the course of living on her own in college. Here they are in no particular order.
Plan your meals for the week ahead based on your class schedule and availability. If you know you won't get home until 9pm; prepare your dinner earlier in the day or the day before so you can reheat it when you get home. You'll be too tired to make dinner when it's late; then wind up eating food that may not be healthy for you.
If you have roommates (which many of you will), take turns cooking for each other or plan time that you will all be there at the same time and cook together. It's fun and you wind up learning different methods of cooking based on other people's religion or cultures.
Don't shop when you're hungry! You're likely to spend more money on impulse items you really don't need (and can't afford).
Shop the perimeter of the grocery store. That is where the freshest foods like meats, dairy, vegetables/fruit are located. It will help keep you on track or sticking to a healthier diet.
Rotate or share the cost with your roommates on common items that you will all be using like pantry staples or dairy so you don't wind up with four gallons of milk and 20lbs of flour.
Try to stay away from fast food. It may be cheap, but leaves you feeling sluggish. Fresh is always best and the cost adds up. $5 here and there may wind up costing you an extra $50 per week on food.
Try not to binge on junk food; unless you're in the middle of an all night cramming session then cookie or wing deliveries are a must. 😉 The calories do add up, no matter how much you're walking on campus, and they're the main reason for the infamous "Freshman 15".
Purchase knock off or store brands when grocery shopping to help save some money. Watch out for grocery item sales and be open to change. If you plan out your meals for the week and one of the items you need are either out of stock or too expensive, don't buy it. Purchase something similar or forego the item altogether until the cost is more reasonable.
Make once, eat twice (or three or four times!). Take advantage of the time you do have at home while you're not busy and prepare meals ahead of time. It saves you time trying to figure out meals in the long run.
When cooking on top of the stove, never leave the kitchen. It's easy to get side tracked or distracted and that's how fires get started. (Gee, I hope she wasn't speaking from experience here!)
Sign up for my weekly newsletter
and receive
a FREE eBook!


Visit the

recipe index

to search for more recipes by category.
Wishing all of the students (and parents!) a successful school year~Happy Cooking!
Don't want to click on each recipe individually in this post? Now you don't have to! Download this eBook with all recipes formatted in printable form!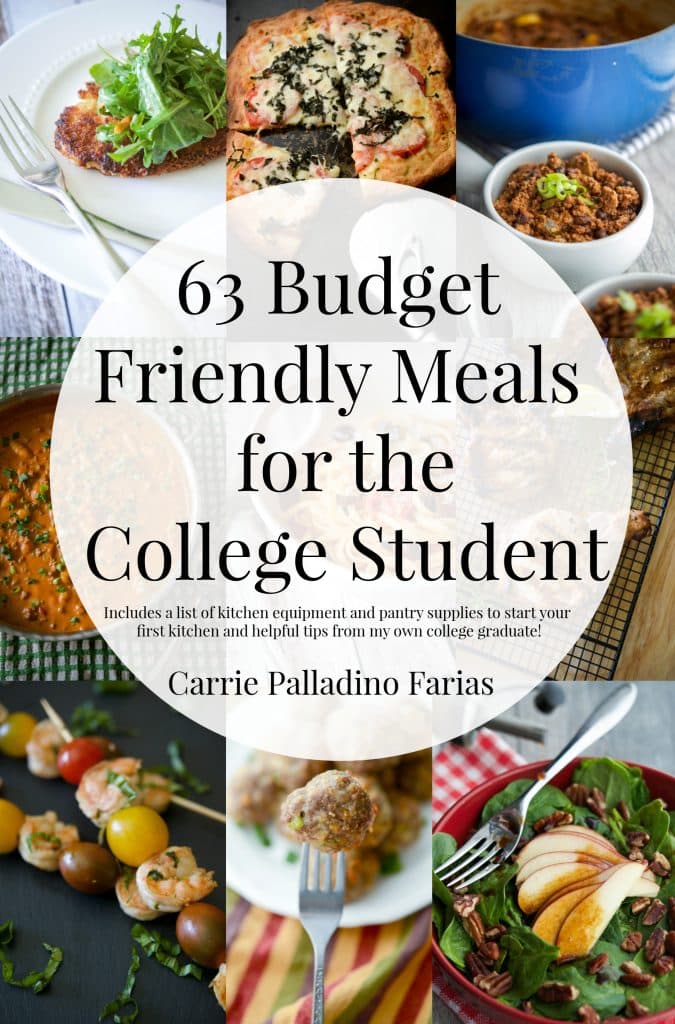 Connect with me on Social Media