Italian Nachos made with ground pork sausage, black olives, tomatoes, scallions and melted Asiago cheese make the perfect game day snack.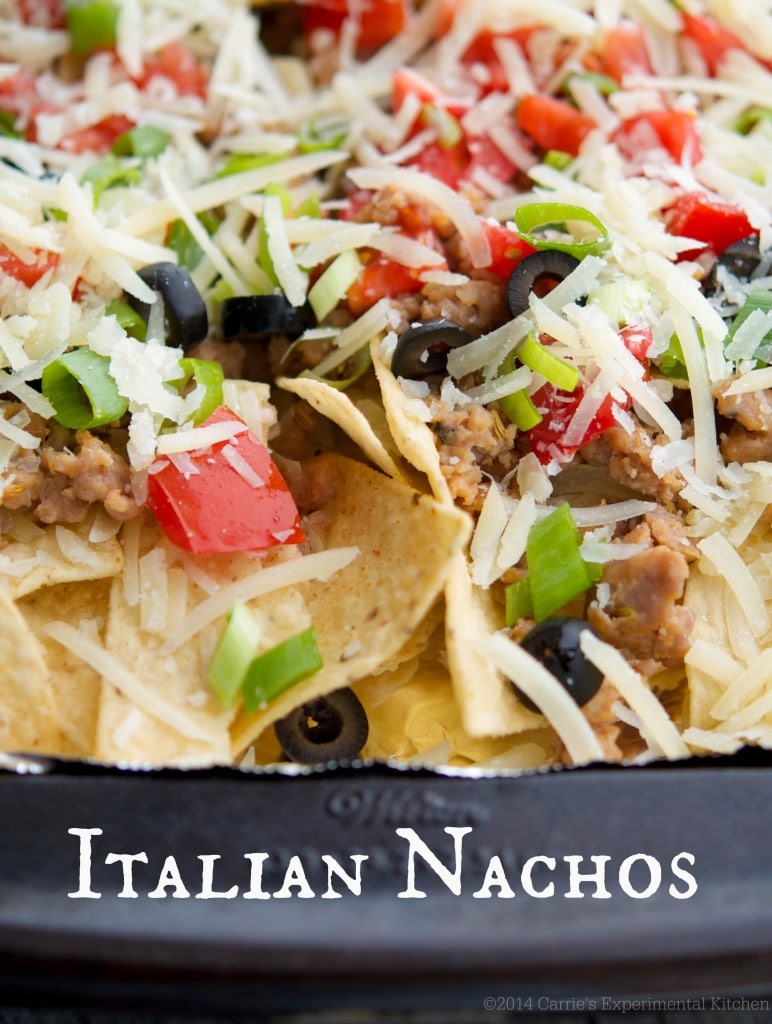 It finally happened, and all it took was 1294 days or 3 years, 6 months and 15 days. Do you want to take a guess as to what IT is? Ok, I'll tell you. It took that long for my husband to come up with his own idea for a recipe!
For those of you who don't know him personally, or even if you do, this is HUGE. You see, he's one of those guys that doesn't really care what he eats.
Every morning I ask him "What do you feel like for dinner?" to get some sort of an idea as to what to prepare. However, his answer is always the same "I don't care, make whatever you'd like."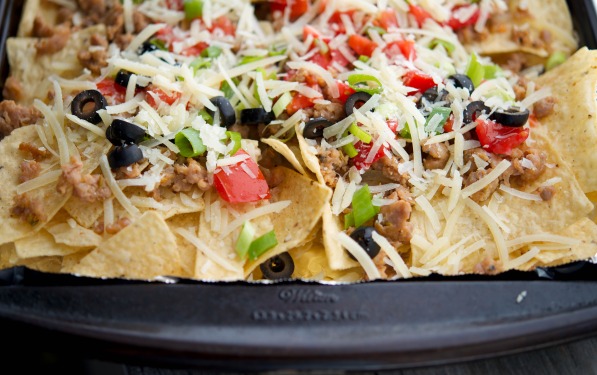 In the almost 20 years we've been married I can probably count the number of times he's cooked for himself. Don't get me wrong, he is a great cook (when I do let him into my kitchen!); though the girls offer up a slightly different story with their experiences.
After seeing all of this cheese I recently received, he mentioned the idea of Italian Nachos. I had heard of them before, but never made them myself and they sounded great to me!
We had a basic idea of how we wanted to make our Italian Nachos, but being a food blogger, I didn't want to make someone else's recipe without properly researching it first or giving them proper credit.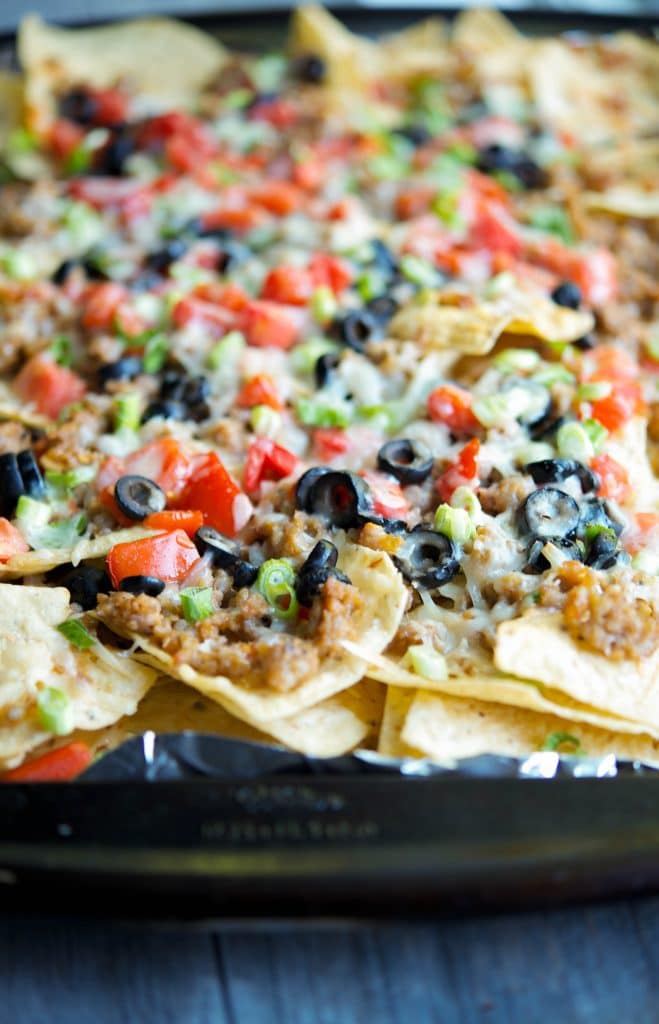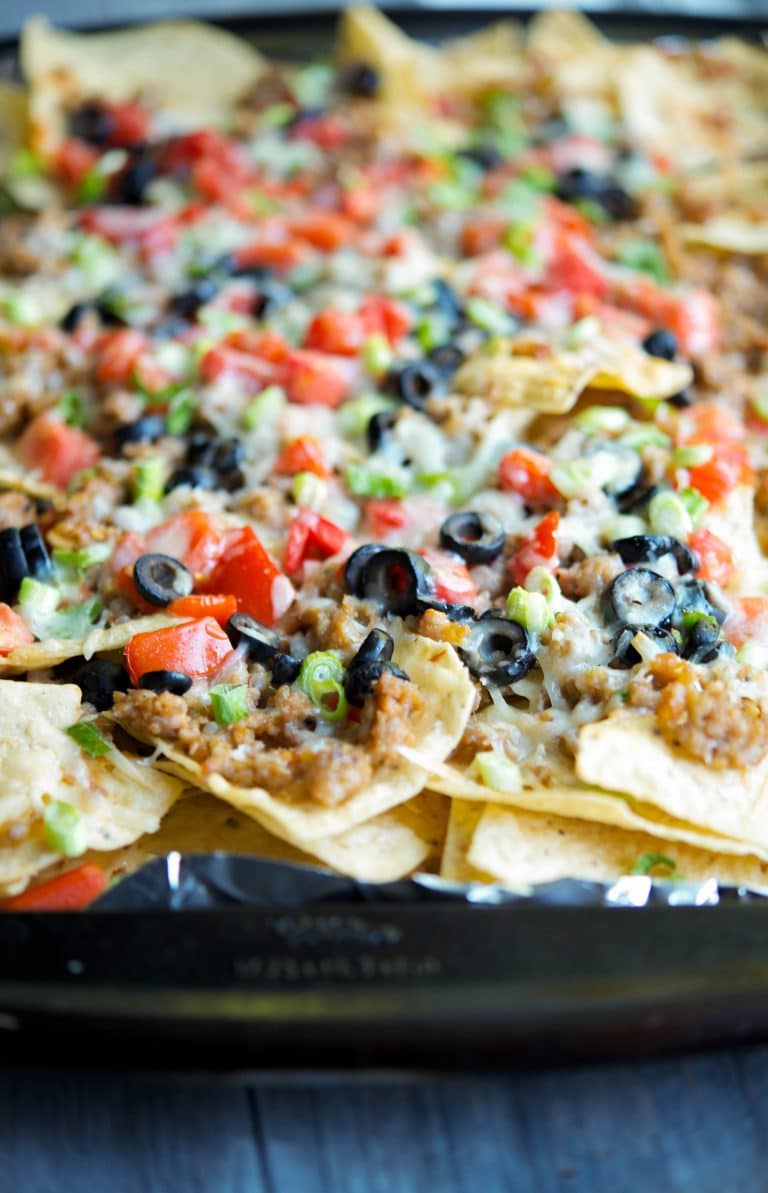 As I started looking online, I found that I didn't particularly care for ingredients used in some of the recipes I found, so we created our own version using ground Italian sausage, fresh plum tomatoes, scallions, black olives, basil and you guessed it, Aged Asiago.
Simple and Delicious…You can't get any easier than that! You HAVE to try these Italian Nachos during your next get together or even if you're just hanging around over the weekend watching football or a movie. ~Enjoy!
VISIT THE

RECIPE INDEX

TO SEARCH FOR MORE RECIPES BY CATEGORY.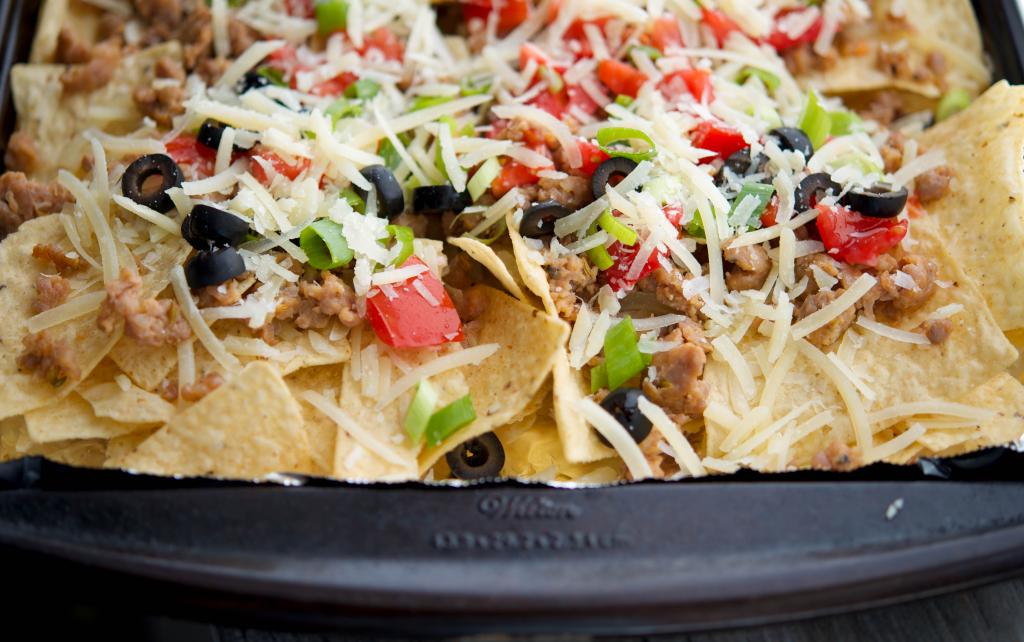 Ingredients
1

bag

tortilla chips

1

pound

ground italian sausage

1

cup

chopped tomatoes

1/4

cup

chopped fresh basil

1-

(2-ounce)can

sliced black olives

,drained

2

chopped scallions

2

cups

shredded asiago cheese
Instructions
Preheat oven to 350 degrees F.

Line a baking sheet with foil; then place the nacho chips on top.

Next, sprinkle 1 cup of the Asiago Cheese PDO on top of the chips.

Heat a large nonstick saute pan over medium-high heat and brown the ground sausage. Cook until there is no longer any pink; approximately 5-8 minutes. Drain on paper towels to remove excess oil.

Sprinkle the sausage on top of the nacho chips; then do the same with the tomatoes, basil, olives, scallions and the remaining 1 cup of Asiago Cheese PDO.

Bake for 10 minutes or until the cheese is melted. Serve hot.
Did you make this recipe?
Share a comment on the blog or mention @CarriesExpKtchn on Instagram!
CONNECT WITH ME ON SOCIAL MEDIA