Three ingredients are all you need to make these Crispy Ranch Baked Chicken Thighs. Perfect to serve for a weeknight meal or large crowd.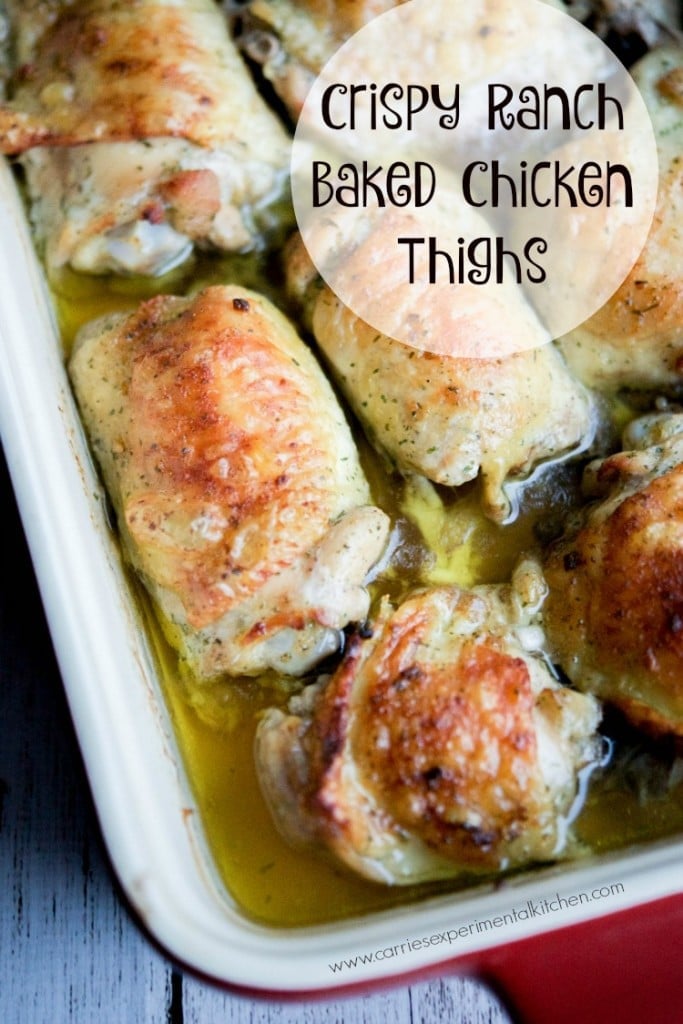 You all know that I generally like to use fresh herbs to season my recipes, but every now and then I'm in a pinch to get dinner on the table and realize too late that I'm out of that one particular herb I may want to use.
This is what happened to me recently when I had taken chicken out for dinner. I then spent my entire day out of the house and was scrambling to get dinner on the table before we had to leave again for art class. That's how these Crispy Ranch Baked Chicken Thighs were created.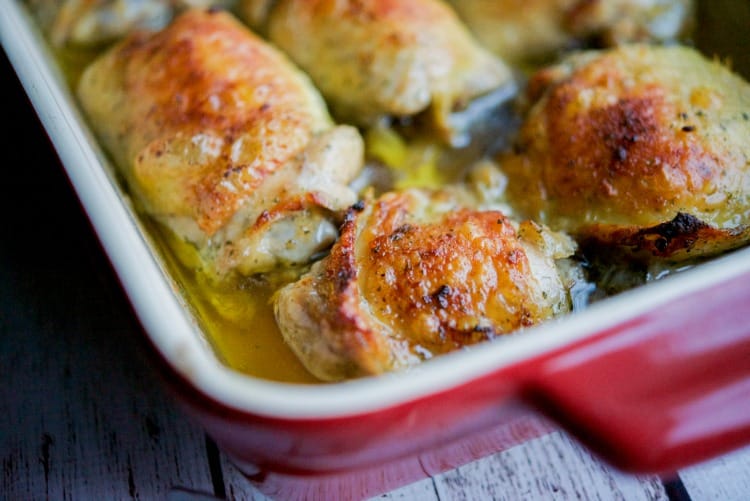 How do you make Ranch Chicken Thighs?
I can hardly even call this a recipe. All you need are three ingredients: bone-in chicken thighs, a dry package of your favorite salad dressing or dip mix, and oil.
I happened to have Hidden Valley Ranch Dip Mix, but you could use anything you happen to have on hand and it will just give your chicken a different flavor.
Speaking of having it on hand, I like to keep these types of packets readily available in my pantry. You never know when last minute guests will show up and you may need a quick dip or dinner idea. Besides, they hardly take up any room and last for months.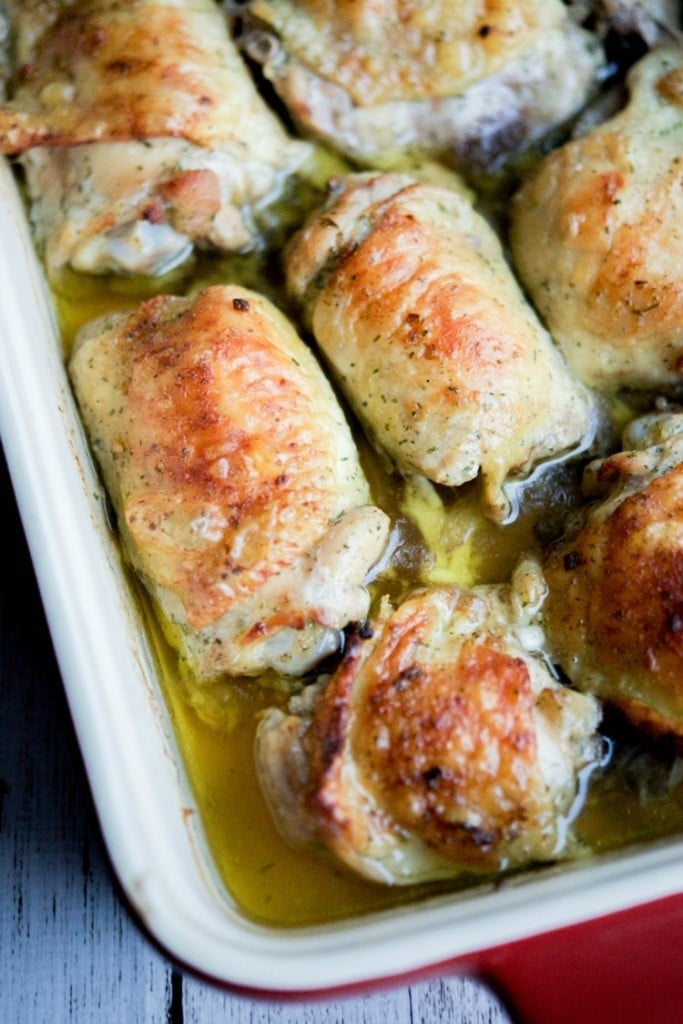 Back to this chicken. So all you have to do is mix your packet with oil, whisk together and place your chicken and the mixture into a resealable plastic bag.
Massage the bag so that the chicken gets coated well; then place in a baking dish and bake for about 50-60 minutes (or until the internal temperature reaches a minimum of 165 degrees F).
See how crispy and golden brown the chicken gets; not to mention how moist and tender it was. Accompany these Crispy Ranch Baked Chicken Thighs with some mashed potatoes and sea salt roasted green beans and dinner is served. ~Enjoy!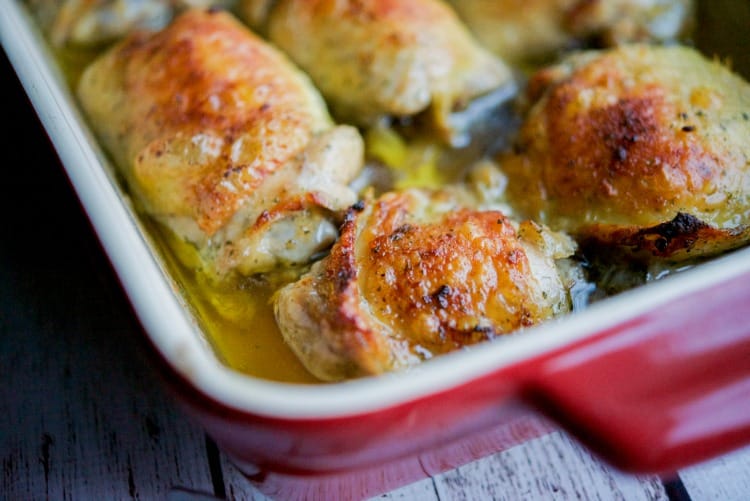 Instructions
Preheat oven to 350 degrees F.

In a small bowl, combine the ranch packet with the oil with a whisk.

Add the chicken to a resealable bag, pour in the oil mixture and coat the chicken.

Place the chicken in an oven safe dish (I used 13"x9") and bake for 50-55 minutes or until minimum temperature of 165 is reached.
Did you make this recipe?
Share a comment on the blog or mention @CarriesExpKtchn on Instagram!
Visit the

recipe index

to search for more recipes by category.

Related Recipes
Balsamic Apricot Glazed Chicken Thighs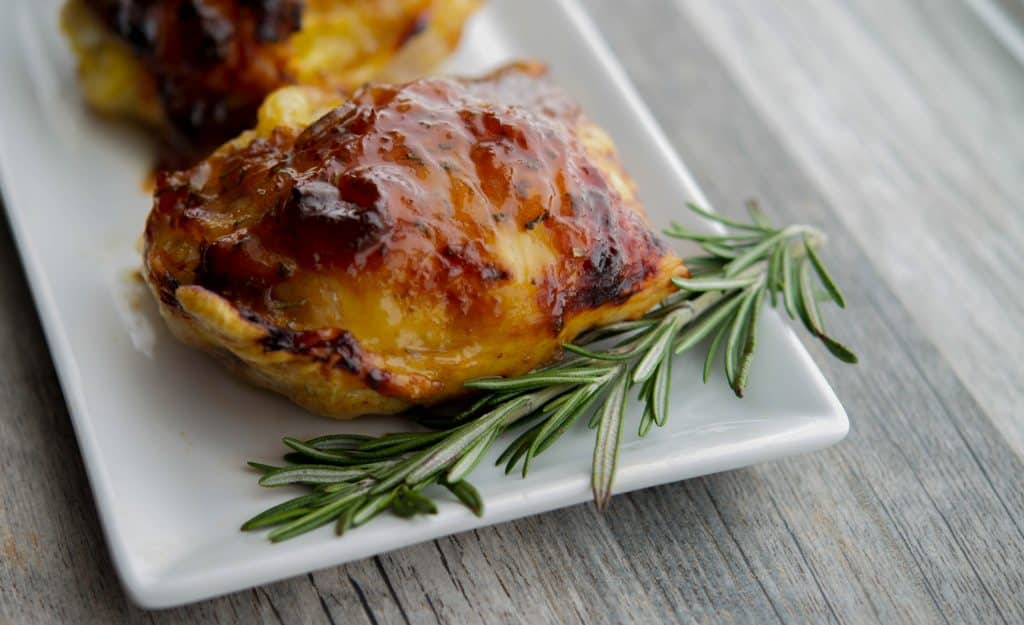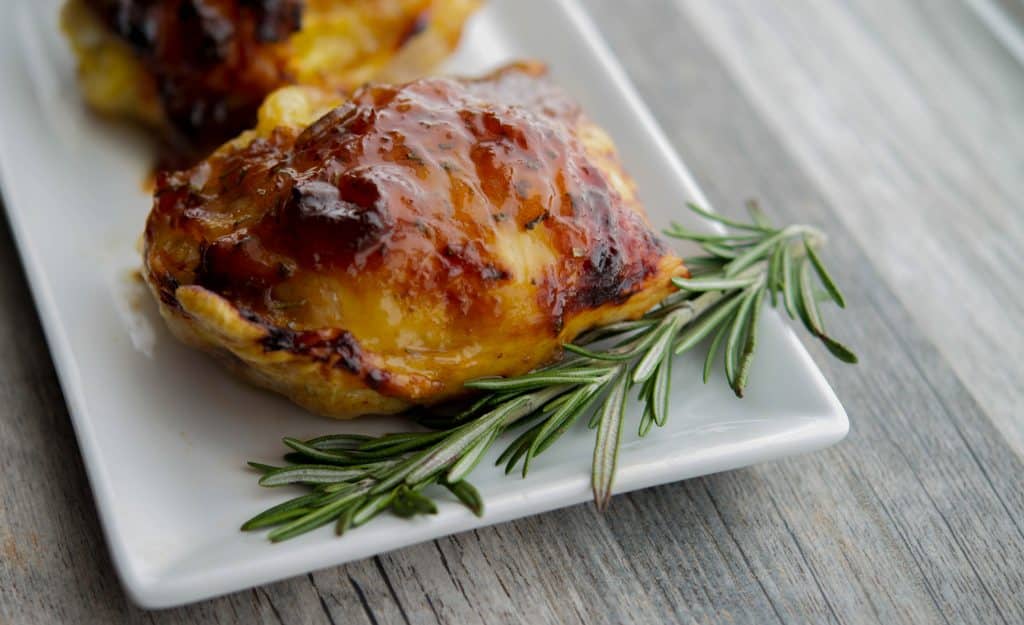 Chicken with Prosciutto, Rosemary & White Beans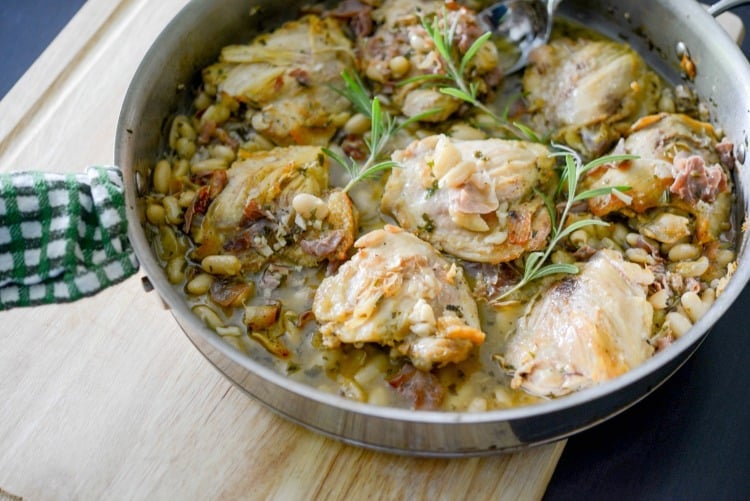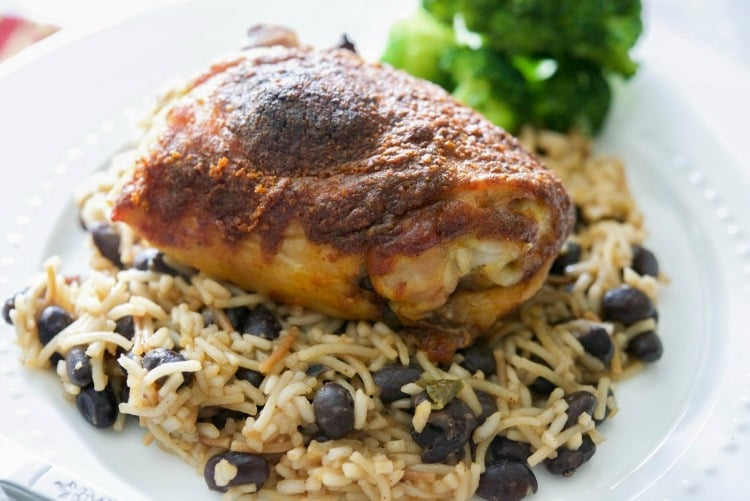 Connect with me on Social Media